Michael Pena is an American actor and musician who hails from a very humble family. His parents were farmers in Mexico before moving to the USA. Pena was born in Illinois, Chicago, and spent most of his life acting in movies. Naturally, he appeared in independent films, initially, but caught lucky breaks when he appeared in 'Million Dollar Baby' and 'Crash'. Both the movies gained critical acclaim with Pena gaining special mention for his moving performance in 'Crash'. He then appeared in 'Shield', a Golden Globe-winning series. Pena also went on to have a small role in Alejandro González Iñárritu's film, 'Babel'. This gives him the rare distinction of appearing in three consecutive Oscar-nominated movies.
Michael Pena had several other roles in films like 'Shooter', 'Observe and Report', 'Tower Heist', 'The Martian', 'American Hustle', and 'Gangster Squad'. He finally got a lead role in 'Chavez', a movie based on Cesar Chavez, an American labor leader. Pena also went on to star alongside the likes of Brad Pitt and Shia LaBeouf in 'Fury'. In 2018's remake of 'A Wrinkle in Time', Michael Pena got to play the role of the antagonist. However, if we are to really pick out the roles that he is best known for, it would have to be the part of Luis, Scott Lang's talkative friend in MCU's 'Ant-Man' movies. Michael Pena later cemented his popularity with the role of DEA agent Kiki Camarena in Netflix's 'Narcos: Mexico'. So now you must be wondering what is the next Michael Pena movie or TV show? Well, here's the list of upcoming Michael Pena films and TV shows scheduled to release in 2019 and 2020. We can only hope that the latest Michael Pena movies would be as good as some of his recent ones.
4. Lexi (2019)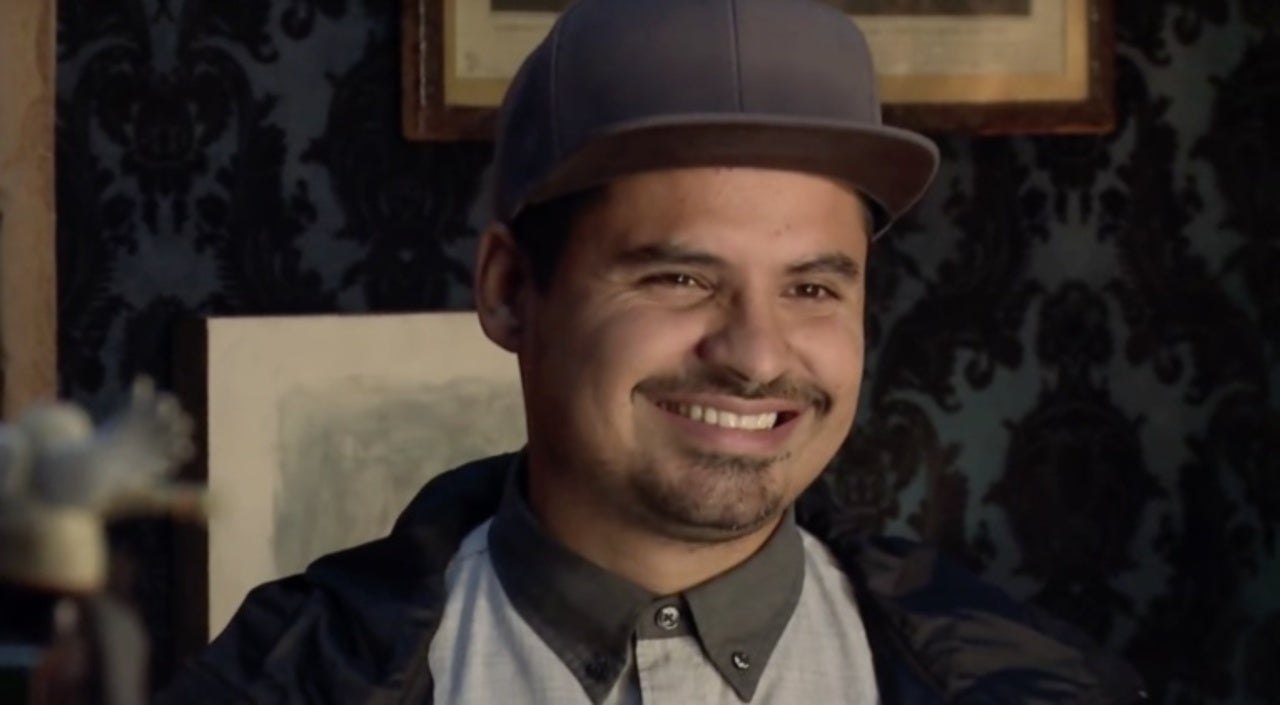 'Lexi' is an upcoming comedy movie from CBS Films. It is slated to release on October 11, 2019. Jon Lucas and Scott Moore, who wrote 'The Hangover', are directing 'Lexi'. The indie comedy is about a boy who is way too engrossed in his smartphone. Like many people of younger generations, this boy happens to love his phone more than anything else in his life. Adam Devine plays the role of the boy while Alexandra Shipp portrays his romantic interest. Michael Pena also steps in as a cast member, though the details of his role remain unknown for now. But Pena has proven that his comic timing is excellent, so we do have high hopes for the film.
3. Cine Chalom (2019-)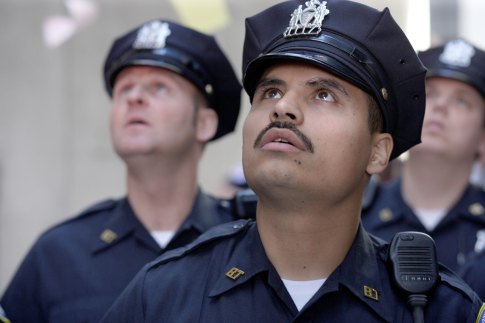 'Cine Chalom' is an upcoming miniseries that is slated to come out in 2019. Michael Pena is part of the cast as Will Jimeno. While not much is known about the project, it will most likely have something to do with Oliver Stone's film about the World Trade Center, since Pena played the role of Jimeno in that film too. For more details, we have to wait until 'Cine Chalom' releases.
Read More: Upcoming Steve Carell Movies
2. Fantasy Island (2020)
'Fantasy Island' is an upcoming supernatural horror movie that is based on the popular 70s television show of the same name. The film is slated to be released on February 28, 2020. Michael Pena appears in the role of Mr. Roarke. In the series, Ricardo Montalban plays the role of this man. Mr. Roarke used to appear as a white-suited man who would oversee the mysterious place called Fantasy Island. Everyone was allowed to live out their fantasies there but it came at a price. It remains to be seen if the characterization is changed in the new adaptation or if it remains true to the original show. That being said, Michael Pena has proven with 'Narcos: Mexico' that he can play serious roles tremendously well. We cannot wait to see how he performs in 'Fantasy Island', which is sure to challenge the actor's skills.
Read More: Upcoming Casey Affleck Movies
1. Tom and Jerry (2021)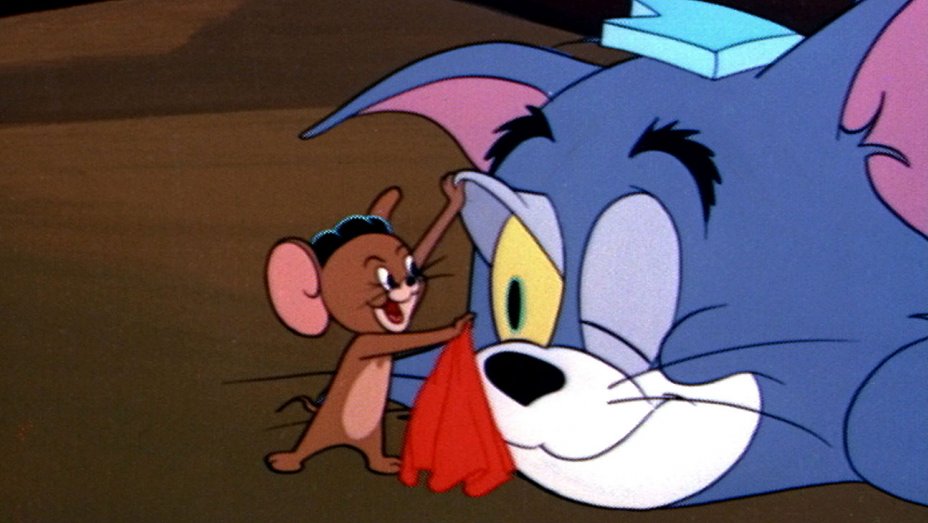 'Tom and Jerry' is an upcoming live-action animated movie that is based on the beloved cartoon characters. The movie is slated to come out on April 16, 2021. It is an adaptation of the classic Hanna-Barbera property, exploring how Tom first met Jerry and how the rivalry between the two started. Michael Pena plays the role of Terrance, the deputy general manager of the elegant Park Hotel. This is where Jerry stays and Terrance hires Kayla (played by Chloe Grace Moretz) to help out as a member of the staff. Kayla is worried that Jerry might cause trouble and hires Tom, a broke alley cat, to get rid of the mouse. However, Terrance does not take too kindly to Kayla's rise to fame, especially with the upper management and soon finds himself going up against her and Tom and Jerry.
For those unaware of the cartoon, the slapstick cat and mouse chase show has been around since 1940 and is one of the most acclaimed franchises of all time. It will be refreshing to see Pena in such an acclaimed comedic piece and we hope the actor does justice to his role.
ALREADY RELEASED
Dora and the Lost City of Gold (2019)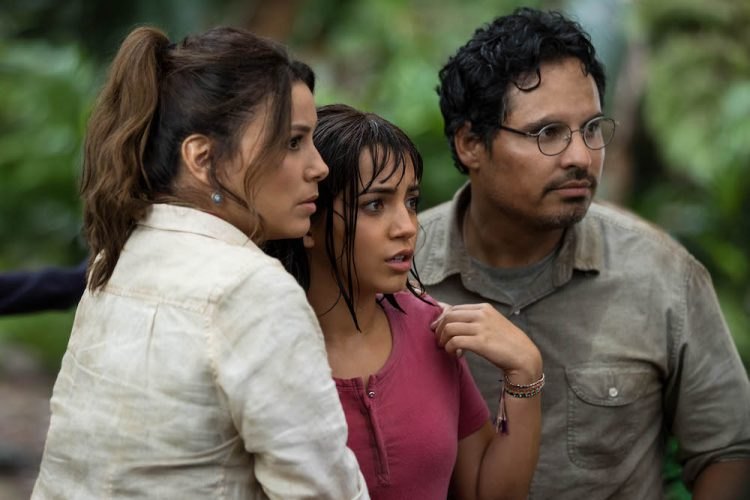 'Dora and the Lost City of Gold' is a family adventure movie that came out on August 9, 2019. The movie follows Dora from the popular Nick Jr. show, 'Dora the Explorer'. The story tells us about how Dora is kidnapped and taken to Peru, where her parents happen to be looking for Parapata, the hidden Inca city. Dora has to face a lot of dangers from mercenaries while solving potentially deadly riddles in the heart of the jungle. She makes an unlikely alliance with Alejandro, played by Eugenio Derbez. However, it turns out that Alejandro was working for the mercenaries all along and the situation looks grim for Dora. Somehow, she manages to reunite with her parents while also discovering the lost Inca city. Meanwhile, the mercenaries and Alejandro are captured by the Inca guards. Reunited, the parents realize that Dora is as much an explorer as they are. Michael Pena plays the role of Cole, Dora's father, in the movie.
Read More: Upcoming Eugenio Derbez Movies