Michael Shannon is an American actor and musician. He has been nominated twice for the Academy Award for Best Supporting Actor for his roles in 'Revolutionary Road' in 2008 and 'Nocturnal Animals' in 2016. He earned Screen Actors Guild Award and Golden Globe Award nominations for his role in '99 Homes' in 2014, and a Tony Award nomination for Best Featured Actor in a Play for 'Long Day's Journey into Night' in 2016.
He made his film debut with a small role in 'Groundhog Day' in 1993 as a wedding groom. Later, he had roles in 'Jesus' Son', 'Pearl Harbor', '8 Mile' and 'Vanilla Sky'. He played the villain in 'Kangaroo Jack'. After a role in 'Bad Boys II', he had a major role in 'Grand Theft Parsons' as the hippie, Larry Oster-Berg.
In 2006, he played the leader of a prison white supremacist group, Lynard, in 'Let's Go to Prison'. He has appeared in several shows in the West End in London, including a production of Woyzeck directed by Sarah Kane. In 2008, he was featured in the off-Broadway production of Stephen Adly Guirgis's 'The Little Flower of East Orange', presented by LAByrinth Theater Company and The Public Theater, directed by Philip Seymour Hoffman and also featuring Ellen Burstyn.
In 2008, he starred in the romantic drama film 'Revolutionary Road', alongside Leonardo DiCaprio and Kate Winslet. His performance as the clinically insane son earned him universal acclaim, and won the Satellite Award for Best Supporting Actor – Motion Picture and received an Academy Award nomination for Best Supporting Actor. In 2010, he portrayed Doc Cross Williams in the film adaptation of 'Jonah Hex'.
He played Federal Prohibition agent Nelson Van Alden in the HBO television show 'Boardwalk Empire', which began in 2010. In November of that year, he began starring in the one-man play 'Mistakes Were Made' at the Barrow Street Theatre in New York City, with performances having run through February 27, 2012. He had previously performed the show in 2009 at A Red Orchid Theatre in Chicago.
In 2011, he starred in the drama film 'Take Shelter'. He received rave reviews for his performance and a Saturn Award for Best Actor. In 2012, he played a corrupt cop in the film 'Premium Rush', written and directed by David Koepp, and appeared on Broadway in 'Grace' along with Paul Rudd and Ed Asner. In 2013, he starred as legendary mob hitman Richard Kuklinski in 'The Iceman', which was distributed in May 2013. His performance received much acclaim from critics. Also that year, he portrayed General Zod, the main antagonist in Zack Snyder's film 'Man of Steel'. He portrayed music icon Elvis Presley alongside Kevin Spacey as President Richard Nixon in 'Elvis & Nixon'.
In 2015, he was seen in the biographical drama film 'Freeheld', as well as the independent drama film '99 Homes' as housing agent Rick Carver, a role that earned him widespread critical acclaim, and nominations for the Golden Globe Award for Best Supporting Actor – Motion Picture and the Screen Actors Guild Award for Outstanding Performance by a Male Actor in a Supporting Role.
He is a frequent collaborator of Jeff Nichols, appearing in all of his films, 'Shotgun Stories' in 2007, 'Take Shelter' in 2011, 'Mud' in 2012, 'Midnight Special', and 'Loving' both in 2016. He also appeared in the Oscar-winning movie, 'The Shape of Water'.
At this point, the question that might be circling your mind is what is the next Michael Shannon project? Well, the good news is that we have a clear answer to that question. Here's the list of upcoming Michael Shannon films scheduled to release in the near future. We can only hope that the latest Michael Shannon movies would be as good as some of his recent ones.
4. Knives Out (2019)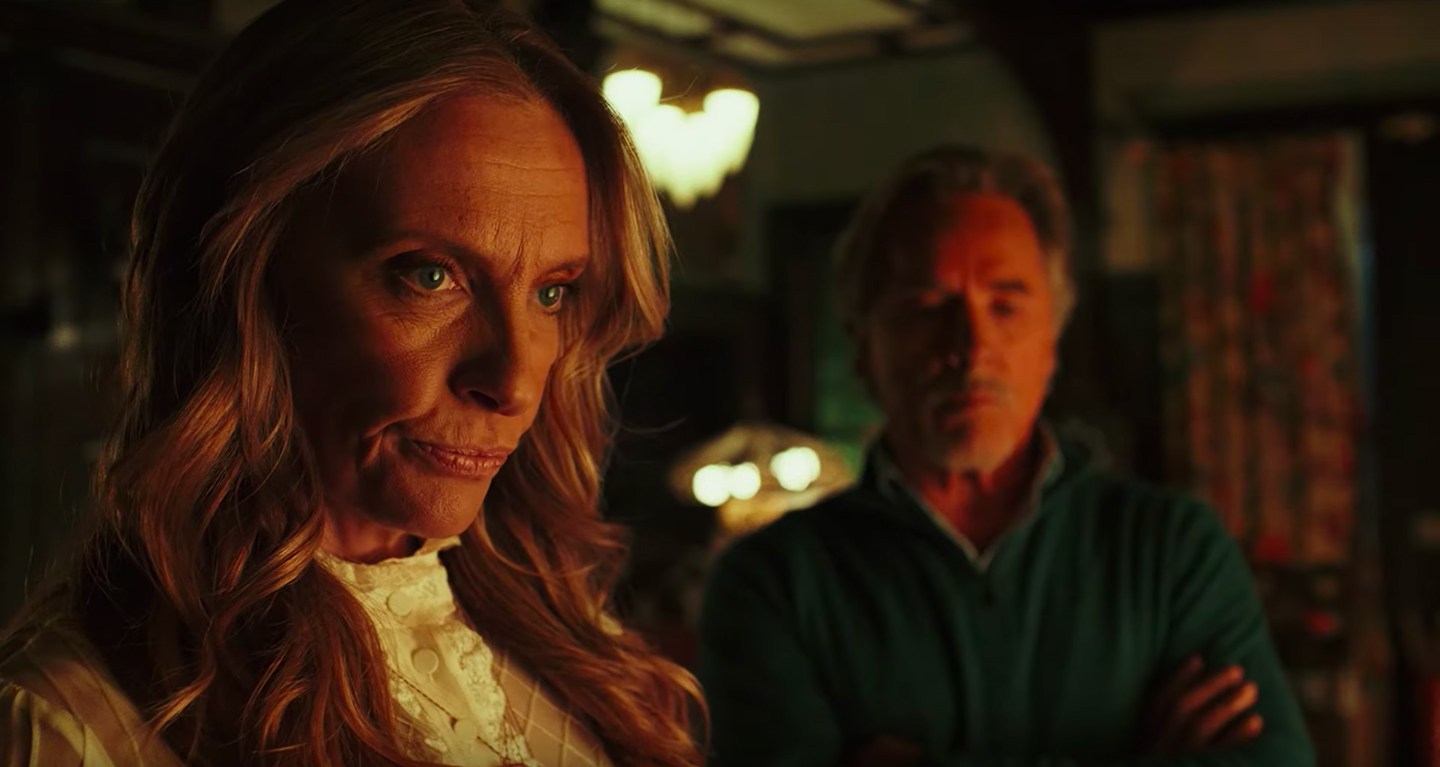 'Knives Out' is an upcoming mystery crime film written and directed by Rian Johnson. The film was announced in September 2018, with Daniel Craig starring in the film. The film was sold to distributors during the 2018 Toronto International Film Festival. The film has a stellar cast of extremely talented actors.
The plot has been described as a modern take on a murder mystery. The family's patriarch, a known crime novelist, invites all the dysfunctional members to his secluded house for his birthday party. The hope is to reunite the entire family. However, the day after the party, the novelist is found dead. A detective shows up to the crime scene and begins to interrogate the members. As time passes, the visibly flustered detective realizes that every member of the combative family is a suspect in the apparent death.
Michael Shannon appears as Walter "Walt" Thrombey and will definitely be looking to deliver a memorable performance that will make him stand out even among the acclaimed co-stars. The film is slated to be released on November 27, 2019.
Read More: Upcoming Viggo Mortenson Movies
3. The Quarry (2020)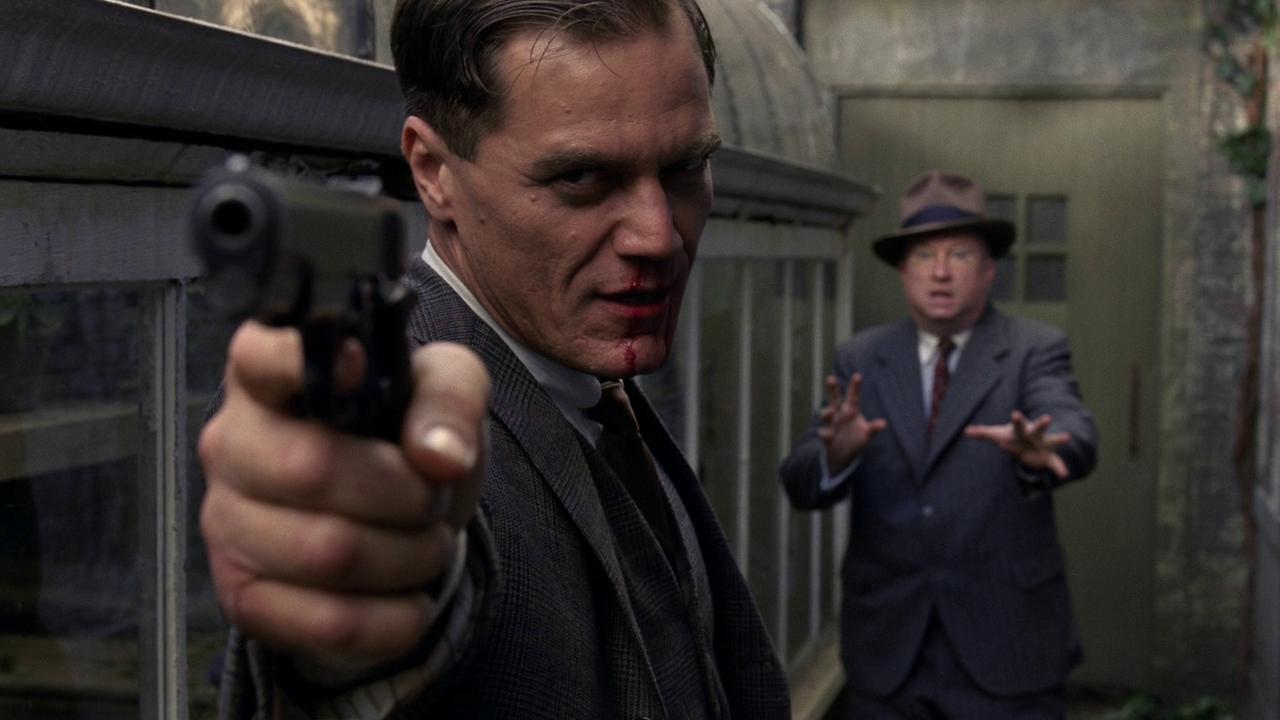 'The Quarry' is an upcoming drama from Scott Teems, with a script from Teems and Andrew Brotzman. The movie deals with the fact that we cannot really outrun or outlive our past, which inevitably finds different ways of catching up with us.
The plot follows a man who is attempting to run from his own sins and happens to find himself in a border town in Texas. In need of a good cover, this man starts thinking on his feet. In order to avoid suspicion, he starts to impersonate a reverend. He has a unique take on religion and sins, obviously, since he has many in his own closet. Soon, the town is drawn to the man's unorthodox sermons. However, the newly found fame has a downside, since he attracts the attention of the police chief of the local law enforcement. The chief is not completely convinced of the new reverend and his take on faith and has suspicions about the man's true past.
The plot promises to be an intense one and Michael Shannon should feel right at home. He plays the role of the cop who is suspicious of the strange man. Shannon can play authority figures very well as his past performances have proven and he will be looking to bring all his seriousness to the role. The film is slated to be released in 2020.
2. Echo Boomers (TBA)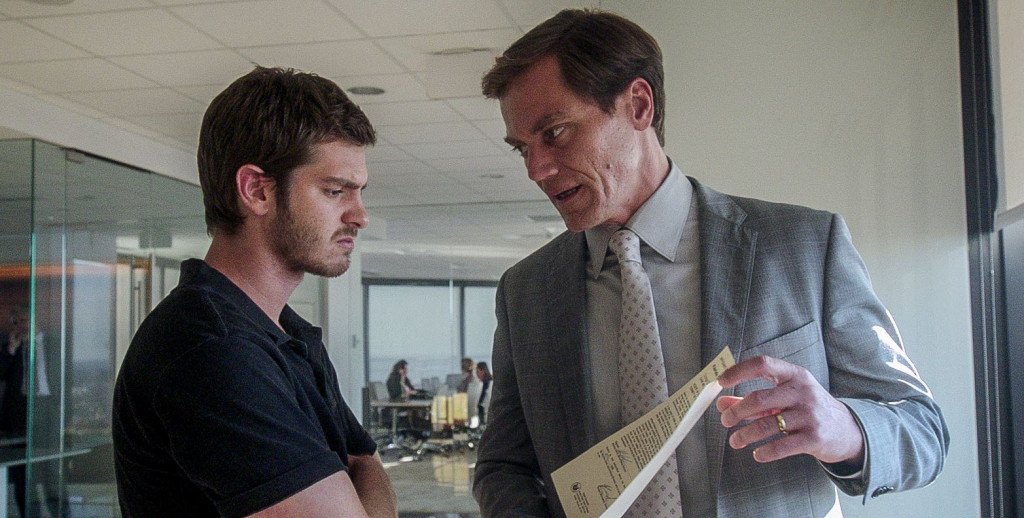 A great cast of stars has come together for the upcoming heist thriller 'Echo Boomers'. Nick Robinson, two-time Oscar nominee Michael Shannon, Britt Robertson, and Alex Pettyfer have joined the film, launched by Fortitude International at the AFM in Santa Monica.
Based on a true story, 'Echo Boomers' centers on a group of disillusioned 20-somethings who use Chicago as their playground by breaking into the homes of the wealthiest citizens, stealing from the rich and in a twist on the classic Robin Hood tale giving to themselves. Fortitude International holds the foreign rights.
Writer Seth Savoy will be making his directorial debut with the film. Byron Wetzel, Sean Kaplan, Mike Ware, Jeff Waxman, and James Langer are attached to produce. Shannon is a talented actor who has appeared in diverse roles and will be sure to bring his talent to the table.
Read More: Upcoming Robert Downey Jr Movies
1. Swing (TBA)
'Swing' is an upcoming drama that comes from Michael Mailer, with a script from Vojin Gjaja. Notably, Gjaja, a former armor officer in the United States Army, has based the script on his experiences as an oarsman at Columbia University. The plot follows an army vet who takes over a rowing team in an Ivy League college.
We will see a group of friends and crew teammates who find that their lives are changed forever in their last year at an Ivy League College in 1999. An army vet takes over as the coach of the dysfunctional rowing team and he is set on getting all his ducks in a row.
Michael Shannon stars alongside Alexander Ludwig and the former will be seen as the coach of the rowing team. Meanwhile, Ludwig will appear as Alex Singleton, the head of the rowing team who wants to make it to the Olympics. The character has been described as cocky and arrogant, having a mean streak. His teammates might not be too fond of him, but he is the strongest rower in the team and his father happens to be the school Athletic Director. Naturally, when Shannon's character attempts to teach him some humility, there will be tense face-offs and we cannot wait to see the kind of intensity Shannon brings to the role. Undoubtedly, he will deliver an excellent performance.
Read More: Upcoming Matt Damon Movies