Welsh actor Michael Sheen commenced his career as a theatre persona. Trained from The Royal Academy of Dramatic Art (RADA) in London, Sheen dominated the English stage for about a decade or more. He got his first ever professional role while he was still in RADA, in a Martin Sherman's play titled 'When She Danced', opposite stage legend Vanessa Redgrave, staged at the Globe Theatre in 1991. His performance caught the eyes of several critics and earned him considerable repute as a debutant.
In 1992, Sheen's performance in 'Romeo and Juliet' won him a nomination for the MEN Theatre Award. Straight out of this newfound success, he went on to perform in a number of stage productions and received positive critical and audience reviews. In 1993, he got a nomination for the Ian Charleson Award for his role in Alfred de Musset's 'Don't Fool with Love'. In the same year, he was a part of the world premiere of Harold Pinter's 'Moonlight'. Along with that, he appeared in the BBC mini-series 'Gallowglass' in that year itself.
Sheen portrayed the titular role in the Yukio Ninagawa production 'Peer Gynt' in 1994, again garnering considerable accolades for his acting skills. Then onward, he has appeared in numerous classical theatre productions and has worked with pretty huge theatre personas. In 1997, he portrayed Henry V, the lead character in the play staged by the Royal Shakespeare Company at their Stratford-upon-Avon theatre. He also appeared in director Roger Michel's revival of Pinter's 'Homecoming'. He has been a part of 'Charley's Aunt', a farcical play, 'The Dresser', 'The Seagull', and David Lan's 'The Ends of the Earth', etc.
Sheen co-founded the Thin Language Theatre Company, aiming to further the scope of Welsh drama. By this time, he had already established himself as a familiar face in theatre, but his film career began with 'Othello' (1995), where he starred opposite Kenneth Branagh. In the early part of 1998, he founded a production company called 'The Foundry' with Helen McCrory and Robert Delamere to provide a strong platform for emerging playwrights and to promote their work. He became widely known for his critically acclaimed role as Wolfgang Amadeus in the 1999 Broadway revival of 'Amadeus'. In the same year, he explored the character of Jimmy Porter in the National Theatre production of John Osborne's 'Look Back in Anger', again receiving wide acclaim from audience and critics alike.
Still basking in the success of his successful career in theatre, he turned to movies in the early 2000s. His first leading role was in the film 'Heartlands' (2002), but it failed to impress the critics. Then he appeared in Stephen Fry's directorial debut 'Bright Young Things' (2003), an adaptation of Evelyn Waugh's novel of the same name. Sheen played the role of a gay aristocrat, in an ensemble cast including James McAvoy, Emily Mortimer, David Tennant, Dan Aykroyd, Jim Broadbent, and Peter O'Toole. He starred opposite Heath Ledger, Wes Bentley and Kate Hudson in 'The Four Feathers' (2002). Next, he landed a role in the action-horror blockbuster 'Underworld' (2003) where he shared the screen with Kate Beckinsale.
In 2003, he also returned to stage to successfully play the titular role in director Michael Grandage's 'Caligula'. His first breakthrough role was as British politician Tony Blair in 'The Deal' (2003). Following the massive success of 'The Deal', Sheen bagged a role in 'The Queen' (2006) and rose to worldwide fame. He has rocked the big and small screen with equal amount of dedication, starring in multiple films like 'Dead Long Enough' (2006), 'Music Within' (2007), 'The Damned United' (2009), 'My Last Five Girlfriends' (2009), 'The Twilight Saga: New Moon' (2009), 'Unthinkable' (2010), and 'TRON: Legacy' (2010).
The actor has been nominated for multiple awards, including the Golden Globe Award for 'Masters of Sex', BAFTA TV Awards, Critics' Choice TV Award and many more. In 2007, he won the Gold Derby Award for his role in 'The Queen', and the Evening Standard British Film Award for Best Actor in 2009. Now you must be wondering what is the next Michael Sheen movie or TV show? Well, here's the list of upcoming Michael Sheen films and TV shows scheduled to release in 2019 and 2020. We can only hope that the latest Michael Sheen movies would be as good as some of his recent ones.
4. Prodigal Son (2019 –)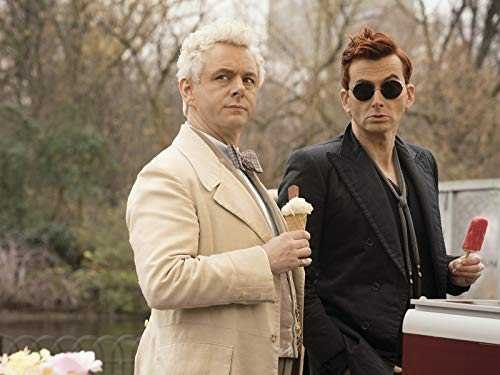 Michael Sheen would be seen next in the forthcoming crime drama series, 'Prodigal Son', created by Chris Fedak and Sam Sklaver. The plot revolves around Malcolm Bright, one of the best known criminal psychologists, who helps the NYPD in unraveling mysteries using his twisted mind. The show stars Tom Payne, along with Michael Sheen, Bellamy Young, Lou Diamond Phillips, Halston Sage, Aurora Perrineau, Frank Harts, Keiko Agena and others in different roles. This year, on May 13, Fox dropped the first official trailer for the series. The show is all set to premiere on September 23, 2019.
3. The Voyage of Doctor Dolittle (2020)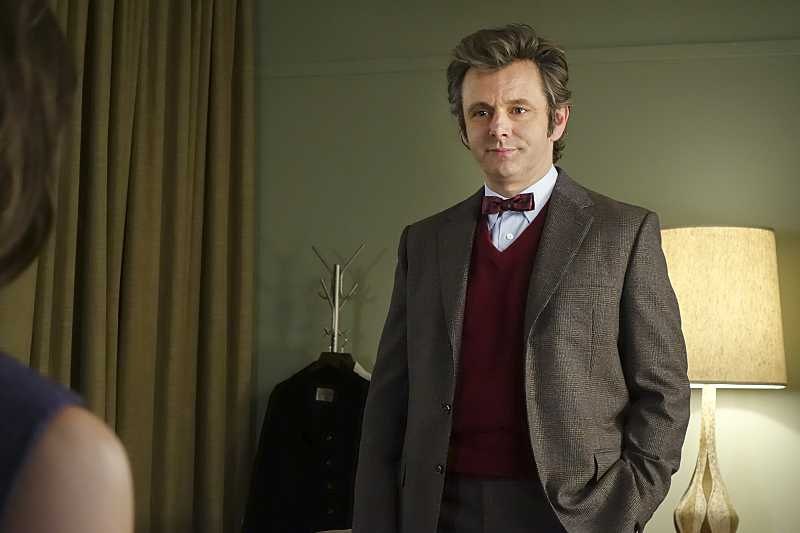 Stephen Gaghan's upcoming fantasy film 'Dolittle' (original title 'The Voyage of Doctor Dolittle') stars Robert Downey Jr. as the titular character, along with Antonio Banderas, Michael Sheen, Jim Broadbent, and Harry Collett in live-action roles. Sheen is to portray the character of Medfly. The film is primarily based on Hugh Lofting's 'The Voyages of Doctor Dolittle'. It focuses on a physician who one day discovers that he possesses the ability to speak to animals. The movie also boasts a star-studded voice cast including the likes of John Cena, Marion Cotillard, Ralph Fiennes, Carmen Ejogo, Selena Gomez, Tom Holland, Rami Malek, Kumail Nanjiani, Craig Robinson, Octavia Spencer, Emma Thompson, and Frances de la Tour. It is currently in the post-production stage. According to official announcements, the film will be released on January 17, 2020, by Universal Pictures.
2. Quiz (TBA)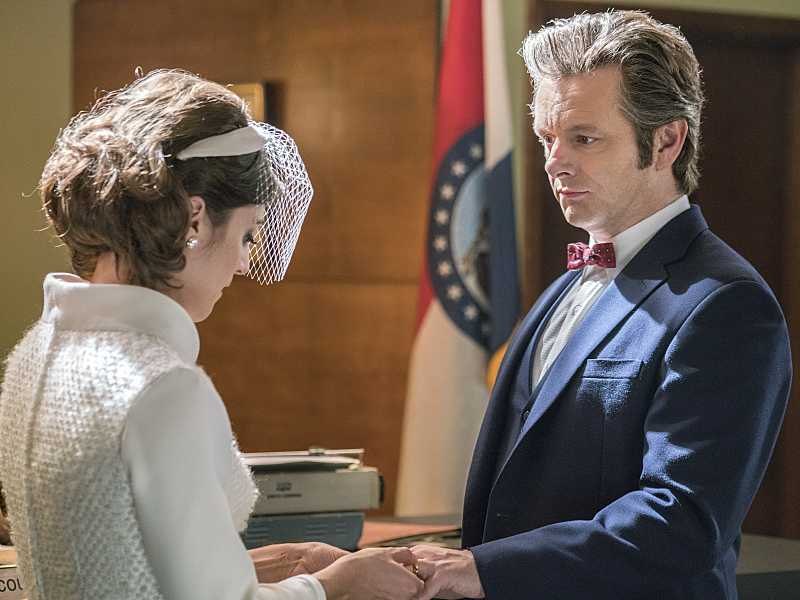 Upcoming television miniseries 'Quiz', based on the real-life fraud attempted by a British couple during the show "Who Wants to Be a Millionaire?" in 2001, is soon to air on ITV (in Britain) and on AMC (in the USA). This three-part series would throw light on Charles and Diana Ingram, who were accused of using an accomplice who coughed during the show to indicate the correct answers. This sensational incident has gone down in the history of television shows as one of the most controversial events ever. The show would surely interest the audience since it is based on an incident one can hardly imagine to be real. 'Quiz' is being shot in London. The cast consists of Matthew Macfadyen, Sian Clifford, Michael Sheen, Mark Bonnar, Seraphina Beh, and others. It does not have a release date as of yet; we have to watch out for any official announcements.
Read More: Upcoming Peter Sarsgaard Movies
1. The Price of Admission (TBA)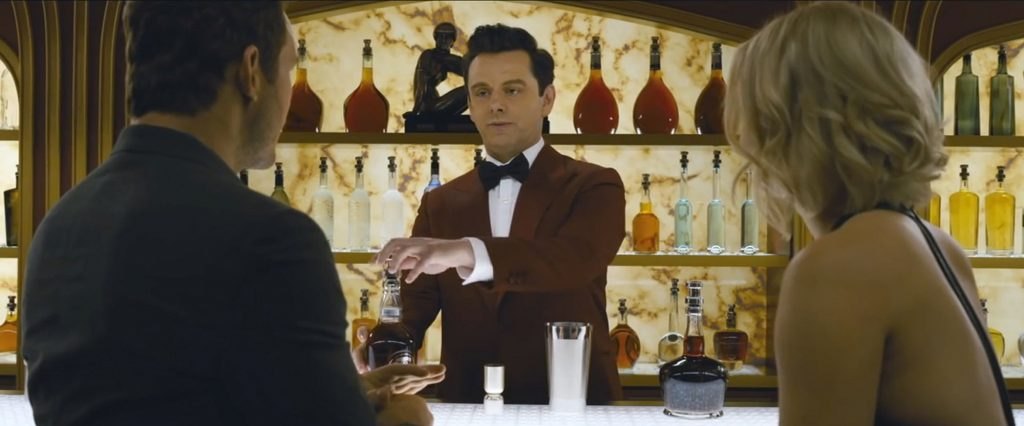 Forthcoming comedy-drama 'The Price of Admission' is written and directed by Peter Glanz. The story follows Harold Sugar, a middle-aged playwright who finds himself in a mid-life crisis, coupled with a failed marriage. In a desperate attempt to cope with the situation, he devotes himself into a play about himself. The imaginary line between fiction and reality become blurred as the audience witness him sink into lunacy. The movie stars Michael Sheen, Michelle Monaghan, and Jeff Goldblum. The rest of the cast is yet unknown. Currently, the movie is in pre-production stage and does not have a release date yet.
Read More: Upcoming Adam Brody Movies