You might be surprised to learn that three-time Academy Award-nominated actress Michelle Pfeiffer received no formal acting training before she became a part of the entertainment industry. In fact, before she decided to become an actress, she was training to become a stenographer. During the 1970s, she participated in a number of beauty pageants, following which she began to audition for films and television.
Pfeiffer made her debut with the American television series 'Fantasy Island' (1977-1984), where she got a one-episode role. Then onward, she has appeared in small roles in TV series such as 'Delta House' (1979- ), 'CHiPs' (1977-83), 'Enos', and 'B.A.D. Cats'. Her first major role was in the film 'Grease 2' (1982), where she bagged the part of the female lead character, after being cast in smaller roles in three 1981 television films- 'Callie and Son', 'The Children Nobody Wanted' and 'Splendor in the Grass'. 'Grease 2' failed to impress the audience as well as the critics, but newcomer Pfeiffer managed to draw attention.
Director Brian De Palma, who initially refused to audition Pfeiffer, cast her as the cocaine-addicted trophy wife Elvira Hancock in his film 'Scarface' (1983). Despite being considered as extremely violent, the film did well commercially, and Pfeiffer received positive reviews for her acting. Following that, she appeared in a number of movies like 'Into the Night' (1985), 'Ladyhawke' (1985), 'Sweet Liberty' (1986), 'Amazon Women on the Moon' (1987), and so on– none of which garnered notable success, but helped her gain recognition as an actor. In the year 1987, she portrayed Suki Ridgemont in the film 'The Witches of Eastwick', which turned out to be a huge commercial success.
The actress, known for her unmatchable beauty and considered to be one of the most beautiful actresses of Hollywood, has faced a hard time getting serious roles. Initially, she had to struggle a lot to make it clear to the casting agents and directors that she was more than just a pretty face. She began to look for roles where being blond was not a requirement. Despite being widely regarded as one of the most beautiful women in the world, the actress is often self-deprecating about her looks. She is known as a media-shy person who is not very comfortable with interviews.
She has a wide number of films to her credit, among them are 'Dangerous Liaisons' (1988), 'The Fabulous Baker Boys' (1989), 'Batman Returns' (1992), 'Love Field' (1992), 'Dangerous Minds' (1995), 'The Prince of Egypt' (1998), 'A Midsummer Night's Dream' (1999), 'White Oleander' (2002), 'Sinbad: Legend of the Seven Seas' (2003), 'I Could Never Be Your Woman' (2007), 'Dark Shadows' (2012), 'People Like Us' (2012), along with some popular recent films like 'Murder on the Orient Express' (2017), 'Ant-Man and the Wasp' (2018), and 'Avengers: Endgame' (2019).
Besides acting, she has also produced films. In the year 1990, Pfeiffer formed her own boutique film production company, Via Rosa Productions, which continued making films for almost a decade. The company enabled her to create and star in films that feature the stories of strong women. Her best friend Kate Guinzburg became her producing partner at the company. The two met on the set of the film 'Sweet Liberty' (1986) and it didn't take long to become friends. Via Rosa Productions was under a picture deal with Touchstone Pictures, a film label of The Walt Disney Studios. Pfeiffer and Guinzburg together produced the independent drama 'Love Field', which was released in late 1992. The film received critical accolades and Pfeiffer's performance received praises.
Her portrayal of the eccentric Dallas housewife brought her nominations for the Academy Award for Best Actress and the Golden Globe for Best Actress – Drama and won the Silver Bear for Best Actress at the 43rd Berlin International Film Festival.
The actress has received numerous awards throughout her career. She is a recipient of the Golden Globe Award for Best Actress- Motion Picture Drama, BAFTA Award for Best Actress in a Supporting Role, among various other awards. She is a three-time Oscar-nominated artist– she received nominations for the Academy Award for Best Supporting Actress for 'Dangerous Liaisons' (1988), and for Best Actress in 'The Fabulous Baker Boys' (1989) and 'Love Field' (1992). She has also been a part of many television films. In the year 2017, Pfeiffer received her first Emmy Award nomination for her outstanding performance in 'The Wizard of Lies' (2017), where she portrayed the character of Ruth Madoff. Her performance also earned her a nomination for the Golden Globe Award for Best Supporting Actress – Series, Miniseries or Television Film.
Apart from film and television, she has been connected with various brands. In 2005, she was the face of Giorgio Armani's spring campaign. The actress has also launched her own collection of luxury fragrances called Henry Rose.
You must be wondering about what Michelle Pfeiffer has lined up for herself in the future. We are here to tell you that as we bring all her upcoming projects. Hopefully, she will deliver excellent performances as she has done on past occasions.
Read More: Upcoming Al Pacino Movies
3. Maleficent: Mistress of Evil (2019)
Upcoming fantasy adventure movie 'Maleficent: Mistress of Evil' by Walt Disney Pictures is a sequel to the 2014 film 'Maleficent' (2014), with Angelina Jolie reprising the titular role in the movie. The film stars Elle Fanning, Chiwetel Ejiofor, Sam Riley, Ed Skrein, Imelda Staunton, Juno Temple, Lesley Manville, and Michelle Pfeiffer, among others. The story is set several years after the previous film when the horned fairy and her goddaughter Aurora begin to explore the complex intricacies of their relationship.
The film begins with an abrupt interruption to the peaceful life of Maleficent as the protector of the Moors, as Prince Philip proposes to Aurora and she accepts. Philip's mother, Queen Ingrid, secretly plans to create a barrier between the world of fairies and that of humans forever. Aurora and her fairy godmother become entangled on opposite sides of an impending war. In the movie, Pfeiffer plays Philip's mother, Queen Ingrid. Joachim Rønning is the director, with Joe Roth, Angelina Jolie and Duncan Henderson on board as producers. Geoff Zanelli is the music composer, replacing James Newton Howard from the first film. The movie is poised to be released on October 18, 2019.
2. French Exit (2020)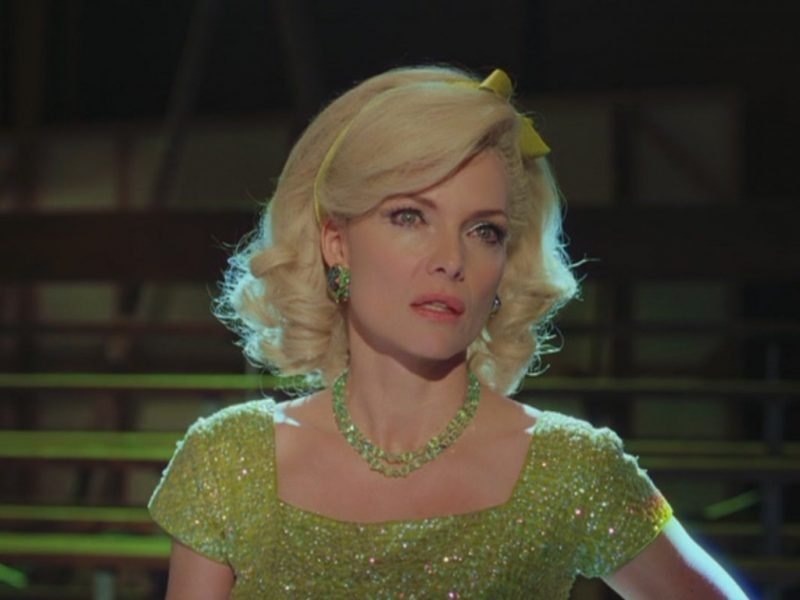 Oscar nominees Michelle Pfeiffer and Lucas Hedges are all set to star in the upcoming comedy-drama 'French Exit', written by award-winning Canadian novelist Patrick DeWitt. The movie is based on DeWitt's bestselling book of the same name, published in 2018. The film follows a penniless Manhattan socialite, living on what is barely left of her inheritance. She moves to a small apartment in Paris with her son and cat. Azazel Jacobs is directing the film. 'French Exit' is scheduled for a 2020 release, though exact dates are yet unknown.
Read More: Upcoming Salma Hayek Movies
1. Turn of Mind (TBA)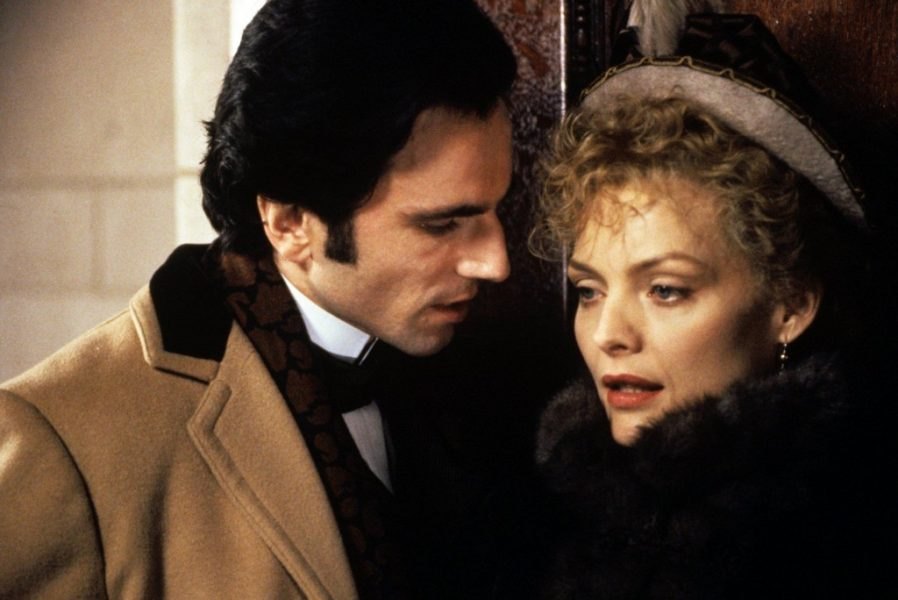 Upcoming psychological thriller 'Turn of Mind' is a feature adaptation of Alice LaPlante's New York Times bestseller of the same name, with a screenplay by Doug Wright and Gideon Raff as the director. The plot revolves around a retired orthopedic doctor, who has been suffering from Alzheimer's. In her moments of clarity, she tries hard to figure whether she has actually committed murder as the police claims, or if she is being framed wrongly. The film stars Oscar-nominated actors Annette Bening and Michelle Pfeiffer. 'Turn of Mind' is yet to begin production.
Read More: Upcoming Brie Larson Movies