After watching the 1984 war movie 'A Soldier Story' at the age of 8, Mike Colter made a decision about his destiny. Even though it was too much for an 8-year-old to finalize something as crucial as his own destiny, Colter meant it when he took the decision. He substantiated it by becoming the president of the drama club and was selected as 'most ambitious' in his senior year at Calhoun County High School. Colter never let go of his grip on the decision to follow his acting dream and earned a degree in acting at the University of South Carolina and an MFA at Rutgers University's Mason Gross School of the Arts. He moved to LA according to his plan and started taking up the opportunities. The aspiring actor from a small-town background managed to guest star in projects like 'Law & Order: Trial by Jury,' 'The Good Wife,' 'ER,' and 'The Parkers.'
Later in his career, Mike Colter was cast in 'Ringer' with Sarah Michelle Gellar. His portrayal of boxer Big Willie Little in 'Million Dollar Baby' alongside Clint Eastwood, Hilary Swank, and Morgan Freeman pushed him into the big leagues as an A-lister and soon, movies like 'Salt,' 'Men in Black 3', and 'Zero Dark Thirty' followed. Colter also appeared as Agent Jameson Locke in the Halo video game franchise. His portrayal of Luke Cage in Netflix's 'Jessica Jones' and the character spin-off, 'Luke Cage' marked his successful return to TV.
At this point, the question that might be circling your mind is what is the next Mike Colter movie and TV show? Well, the good news is that we have a clear answer to that question. Here's the list of upcoming Mike Colter films and TV shows scheduled to release in the near future. We can only hope that the latest Mike Colter movies would be as good as some of his recent ones.
4. Evil (2019-)
'Evil' is a CBS drama with Mike Colter in the lead. Katja Herbers also plays an important role in the series. Colter plays David DaCosta, a Catholic priest sent by the Church to prove the existence, or nonexistence, of supernatural forces by summoning them. He joins hands with a skeptical forensic psychologist, played by Herbers, and a blue-collar contractor to investigate miracles, possessions and other paranormal occurrences. 'Evil' reunites Colter with director Michelle King after 'Luke Cage,' which got canceled after the Marvel-Netflix rift.
The first season debuted on September 26, 2019, and considering the fascinating premise of the show, there is no reason why CBS will not be renewing it for more seasons.
3. Seis Manos (2019-)
'Seis Manos' is an American adult web series that has been created by Brad Graeber and Álvaro Rodríguez. It follows some orphans raised by a martial arts master. Together they are plunged into a mysterious world that is filled with demonic powers, ancient rituals, drug cartels, and blood sacrifices. They have to count on each other to survive.
Basically, the plot is set in San Simon, a fictional town in Mexico. In the 1970s, three orphans are trained by a mentor. However, when the master is killed, the orphans join forces with a DEA agent and a Mexican policewoman to exact some sort of revenge and to tip the scales of justice in their favor.
Mike Colter lends his voice to Brister Brister, the American DEA agent who is working with the Federales. He delivers a power-packed performance and we can expect him to return in the upcoming seasons of the show. 'Sei Manos' Season 1 premiered on October 3, 2019, on Netflix and considering the premise, there is no reason why the show will not be renewed for further seasons.
Read More: Upcoming Josh Lucas Movies
2. Black and Blue (2019)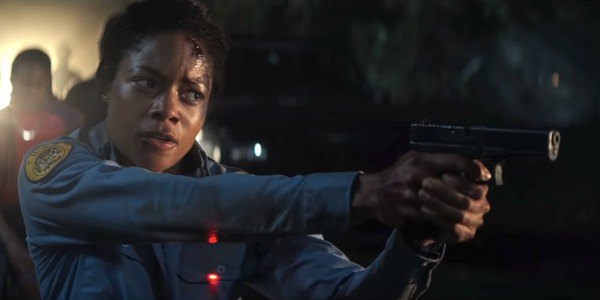 'Black and Blue' is an upcoming cop thriller set in the backdrop of drug trafficking. The plot centers on Naomie Harris' rookie New Orleans cop, while Mike Colter and Nafessa Williams play two other important characters. Frank Grillo, Reid Scott, Beau Knapp, and Tyrese Gibson complete the cast.
When the corrupt narcotic officials murder a drug dealer, Harris' body cam captures the crime live. When her colleagues pin the murder on her, she embarks on a savage quest to bring the real culprits to justice, with bad men from both sides of the law on her tail. The Deon Taylor directorial is written by Peter A. Dowling and is lined up to be released on October 25, 2019.
1. Fatale (TBA)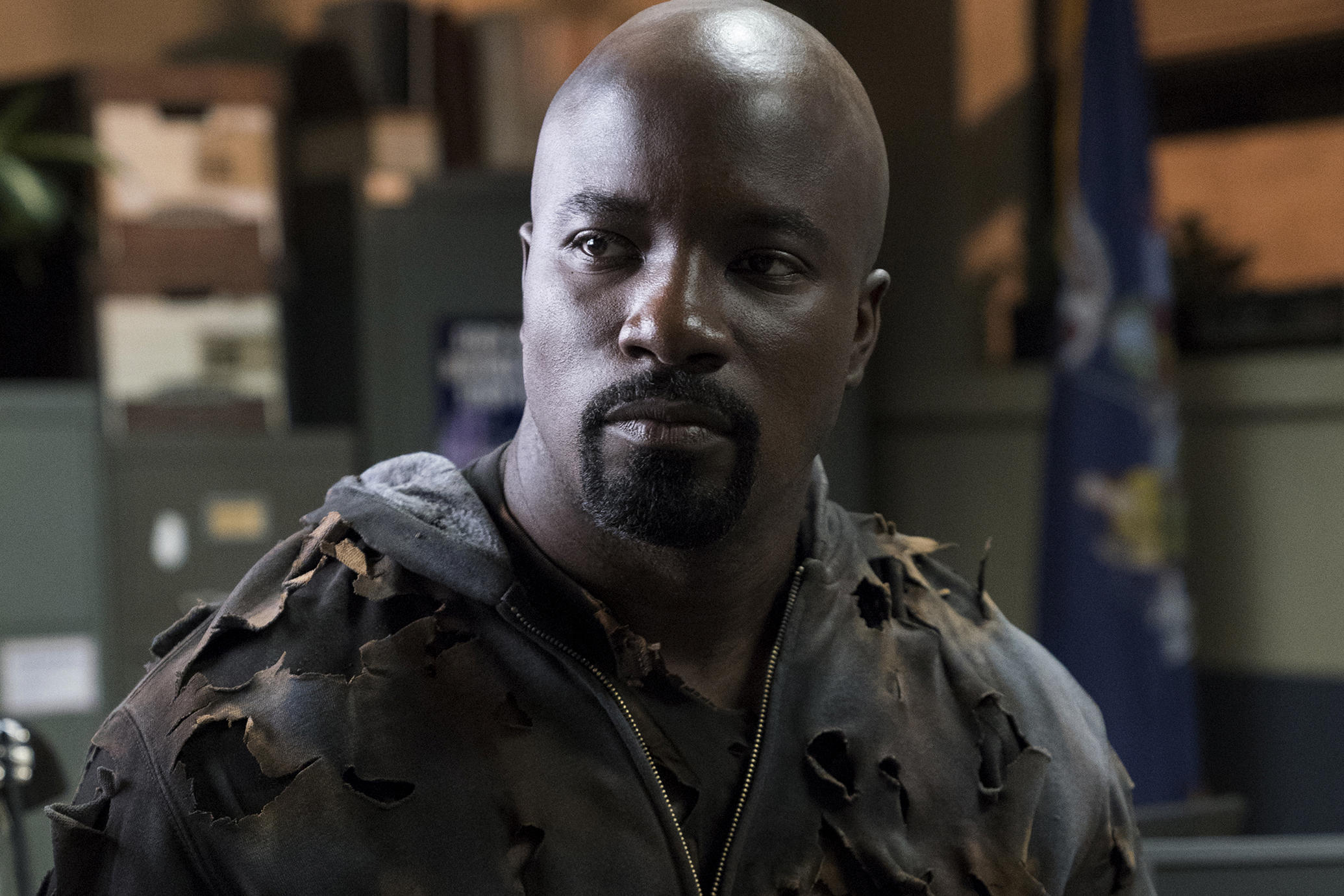 'Fatale' is the second action flick which brings together Mike Colter and director Deon Taylor. Colter joins Michael Ealy, known for 'The Perfect Guy' and Hilary Swank in the noir thriller. The plot follows Michael Ealy's family man who is trapped in a dangerous murder plan by a hot female police detective played by Swank. Colter plays Ealy's best friend and business partner who tries to pull out his friend from imminent danger in the movie. Taylor directs 'Fatale' from a script written by David Loughery. The movie is slated to be released on October 9, 2020.
Read More: Upcoming David Harbour Movies
ALREADY RELEASED
Breakthrough (2019)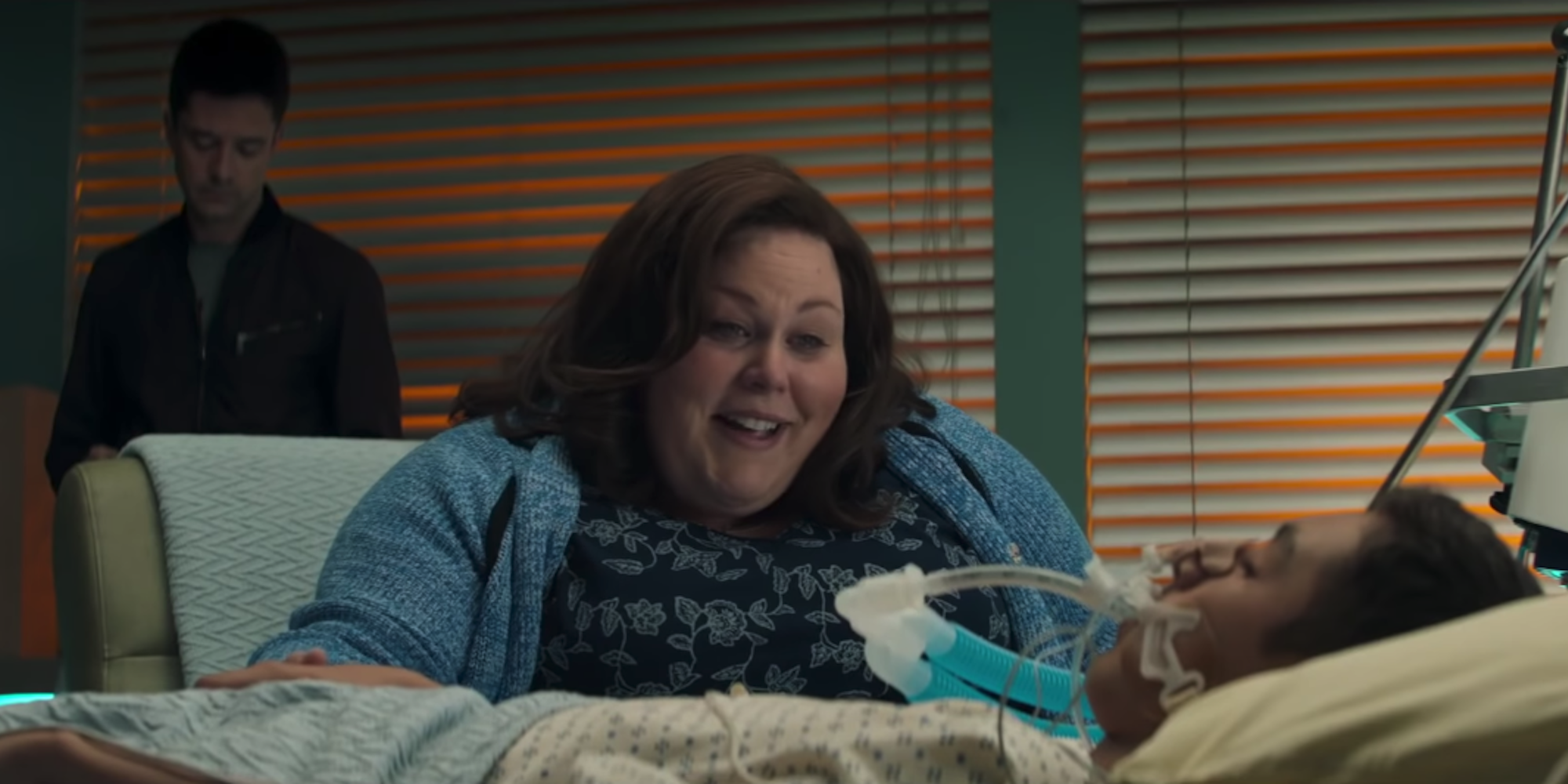 The faith-based drama 'Breakthrough' is based on the 2017 book 'The Impossible: The Miraculous Story of a Mother's Faith and Her Child's Resurrection,' written by Joyce Smith and Ginger Kolbaba. The plot follows the real-life story of a 14-year-old John Smith, who was underwater for 15 minutes after falling into an icy lake. Even after a CPR was performed for 27 minutes, the boy didn't open his eyes and he was declared dead at the hospital. But when his mother Joyce Smith, played by Chrissy Metz, came into the room and started praying from her heart, Smith came around from death after a limbo of almost one hour.
Mike Colter plays Tommy Shine, a first responder who takes out John Smith, the 14-year-old boy, from the icy lake. His character, who didn't believe in God, finds a reason to devote himself to the Almighty after the boy comes back from death. 'Breakthrough' also stars Topher Grace, Josh Lucas, Sam Trammell, and Dennis Haysbert. Directed by Roxann Dawson and executive produced by NBA superstar Stephen Curry, the movie released on April 17, 2019.
Skin (2019)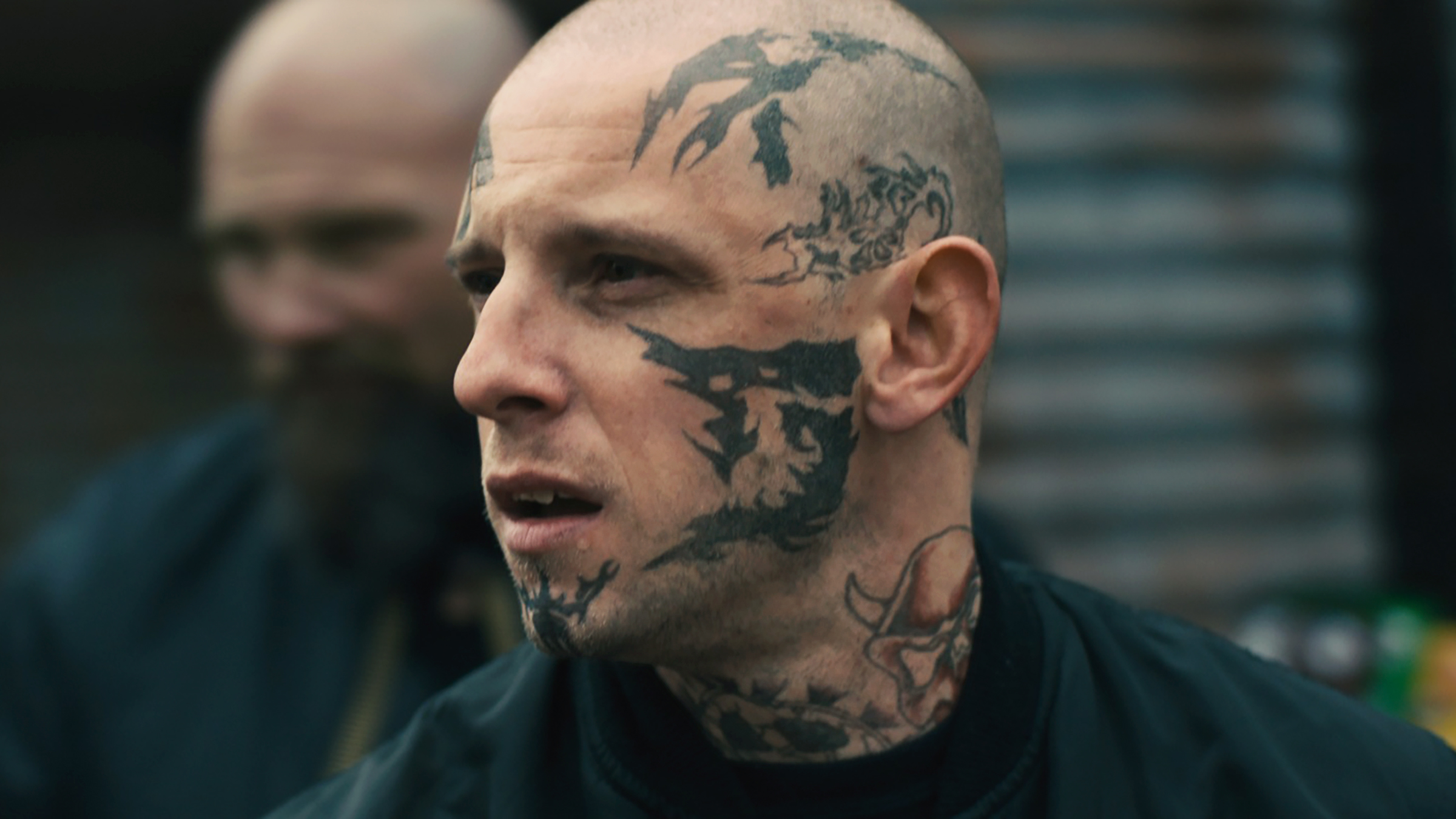 'Skin' is Israeli director Guy Nattiv's bio-drama which garnered critical acclaim in the film festival circuit. The plot follows a white suprematist raised by racist skinheads. Based on the real-life experiences of Bryon Widner, who broke away from his white-power organization and painstakingly erased the related tattoos that covered his body, 'Skin' has Jamie Bell in the lead. With the help of his girlfriend and a black activist, he erases the hatred and its physical manifestations. Apart from Jamie Bell and Mike Colter, 'Skin' also features Danielle Macdonald, Daniel Henshall, Bill Camp, Louisa Krause, Zoe Colletti, Kylie Rogers, Colbi Gannett, Vera Farmiga, Mary Stuart Masterson, and Russell Posner. The movie released on July 26, 2019, in the U.S.
Read More: Upcoming Henry Cavill Movies