Born in Abington Township, Pennsylvania, Mike Vogel discovered the actor within during his college days at Cairn University. He started attending auditions for roles and modelling opportunities from the early 2000s. The handsome young man got his first breakthrough with a commercial for Levi's. He also landed a recurring role on the television series 'Grounded for Life' in 2001 and played his character until he left the show in 2004. His debut feature film 'Grind' hit theaters in August 2003. A television remake of 'Wuthering Heights' for MTV, in which he played Heath, followed. Vogel struck gold with the reboot of 'The Texas Chainsaw Massacre' directed by Marcus Nispel. The actor played the character Andy in the slasher ultimatum alongside Jessica Biel, Jonathan Tucker, Erica Leerhsen, Eric Balfour, and R. Lee Ermey. The movie went on to become Vogel's first blockbuster feat.
Vogel emerged as a significant player among the new generation actors in 2005 with four back-to-back films that include 'The Sisterhood of the Traveling Pants,' 'Supercross,' 'Havoc' alongside Anne Hathaway, and 'Rumor Has It…,' starring Jennifer Aniston and Kevin Costner. In 2006, two irresistible offers came side-by-side in search of the actor. He was offered the role of Angel in 'X-Men: The Last Stand.' The apocalypse flick 'Poseidon,' which was a remake of the 1972 film 'The Poseidon Adventure,' also tagged him as the character Christian, fiance of Emmy Rossum's character Jennifer. Vogel picked up 'Poseidon' out of the two projects and the movie went on to become a global. His other major credits include 'Caffeine,' 'Open Graves,' 'The Deaths of Ian Stone,' 'Across the Hall,' 'She's Out of My League,' 'Blue Valentine,' ' Miami Medical,' and 'Heaven's Rain.'
The 2011 comedy film 'What's Your Number?' catapulted his image as a solidly built a tough guy who can afford a cool and hilarious performance. He played the character of Johnny Foote in the movie adaptation of 'The Help.' In 2013, he teamed up with Howard Goldberg for the comedy 'Jake Squared,' alongside Elias Koteas, Virginia Madsen and Jane Seymour. Projects like 'McCanick' and 'Bates Motel' followed. His big breakthrough came with the CBS sci-fi drama series 'Under the Dome,' in which Vogel played the character of Dale "Barbie" Barbara. Based on the 2009 novel of the same name by Stephen King, the series ran for three successful seasons before wrapped up in September 2015.
Barbie, who appeared as a former U.S. Special Forces Operative in 'Under the Dome,' earned Vogel widespread popularity and stardom. He described the experience of playing Barbie as "working on a guy who's close to my heart and I know very well." The role was also a dream come true for Vogel who once wanted to join the air force academy to become a war pilot. "I did this show having a lot of friends and family in the military and wanted to do this guy justice," he added. Enthralled by the scope and reach of the role, he did most of the high-octane action sequences without a stunt double. The success of the series helped the actor to grab more roles in major productions like the thriller 'The Boy,' 'In My Dreams,' the miniseries 'Childhood's End' based on an Arthur C. Clarke novel, and 'The Case for Christ.'
Vogel met with his second career breakthrough in 2017 when he was cast in the NBC series 'The Brave.' He garnered critical acclaim and audience praise for the portrayal of the character Capt. Adam Dalton, a former Delta Force operative and present Communications Director of an ensemble of seasoned secret agents. The actor emerged as a prominent star on television and films with the success of 'The Brave.' In case, you were wondering what is the next Mike Vogel movie or tv show, you are at the right place. Here's the list of upcoming Mike Vogel films and tv shows scheduled to release in 2019 and 2020.
2. Secret Obsession (2019)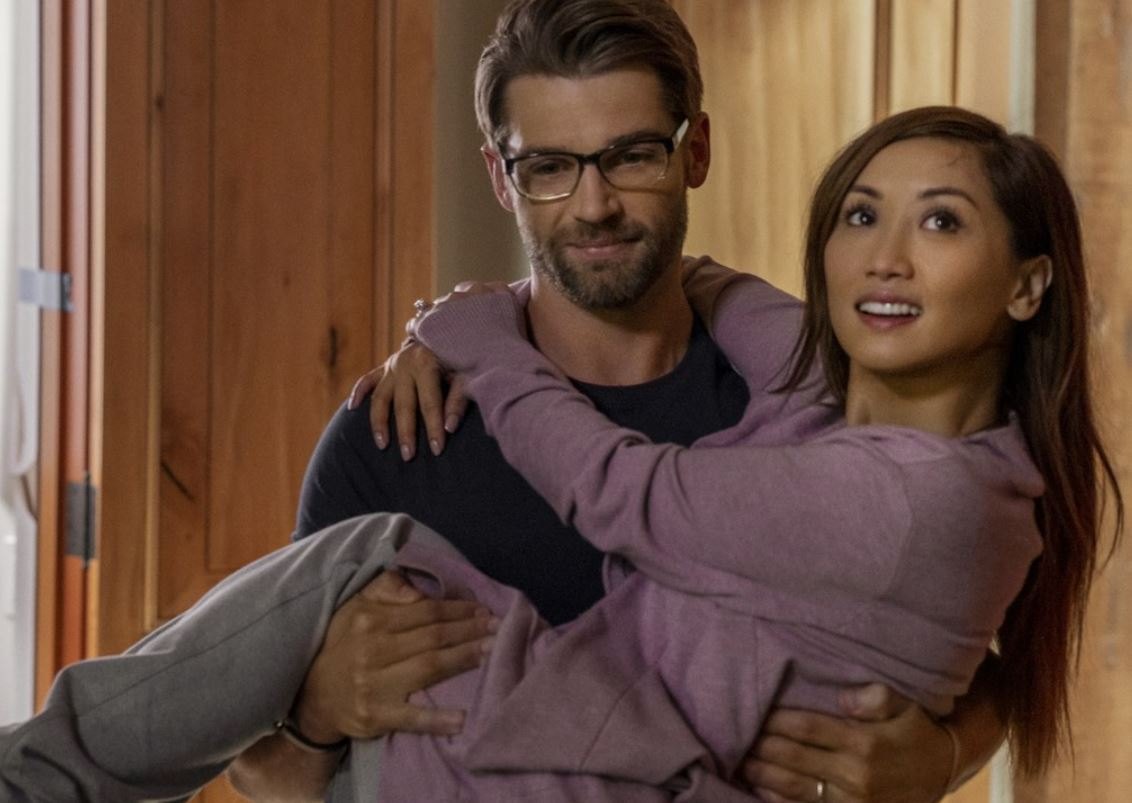 Netflix's upcoming thriller 'Secret Obsession' features Mike Vogel and Brenda Song in the lead roles. Billed as a creepy relationship movie by Netflix, the film follows Jennifer Williams (Song), a young woman who wakes up in one fine day in the hospital. She is so unsure of how she got there! Later, her husband Russell (Vogel) tells a story of a deadly accident which wiped off her memories clean. She believes his words while Russel takes her home which is situated in a remote mountain. But the whole story sounds a little bit out-of-place for a detective named Frank Page (Dennis Haysbert) as he digs deep into the mystery of Russel's claim that he is Jennifer's husband. When her lost memories start to come back, Jennifer doesn't know who to trust.
'Secret Obsession' is a change of course for Netflix, which is keen to enrich its already crowded romantic-comedies. On the other hand, 'Secret Obsession' is expected to be one of the scariest additions to the streamer's lineup. The premise of an amnesiac returns to a life she can't remember anymore with a person who claims to be her husband, has created quite a buzz around the project. 'Secret Obsession' is directed by Peter Sullivan from a screenplay he co-wrote with Kraig Wenman. Jeffrey Schenck and Barry Barnholtz produce the thriller along with co-producers Brian Nolan and Peter Sullivan. 'Secret Obsession' is set to premiere on July 18, 2019, on Netflix.
1. Triangle (2020 – )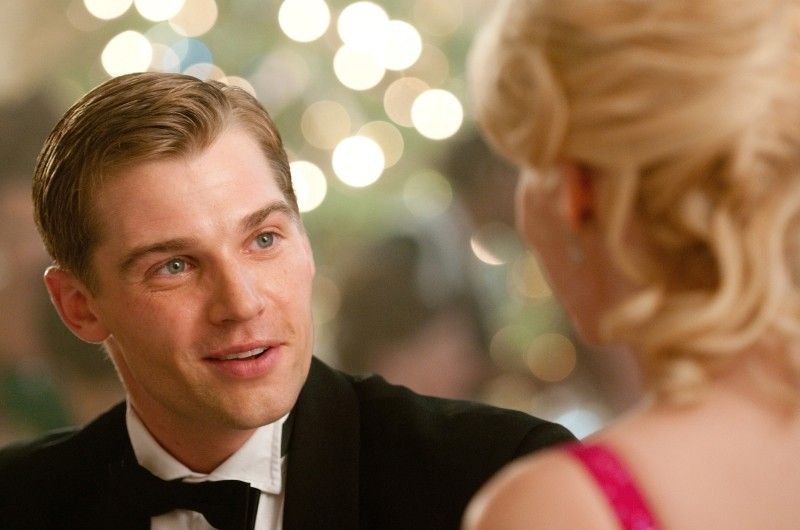 'Triangle' is an upcoming ABC pilot starring Mike Vogel in the lead role of David Roman, an orphan with troubled childhood memories as a foster kid. He used to shift between various foster homes throughout his early days as a boy. The plot follows a grown-up Roman who tries hard to build up new life along with his daughter Natalie and fiance Alex. But when they embark on a tropical getaway, their vessel is capsized by a harrowing storm which throws the trio into the shores of a mysterious land where danger, mystery and solitude await them. Soon, the family learns that they are trapped in a timeless land where they have to band together to stay alive until they find a way home, reports Deadline.
Written by Jon Harmon Feldman and Sonny Postiglione, 'Triangle' is produced by Feldman and Jennifer Gwartz's Random Hill in association with ABC Studios. Australian actress Pallavi Sharda has been roped in to play the role of Alex who desperately tries to reconnect with her teen daughter Natalie (Sarah Catherine Hook). Other cast includes Matt Passmore, Edwin Hodge, Mallory Jansen, Lorenzo Richelmy, Amit Shah, and Diana Bermudez. Feldman, Gwartz and Postiglione also serve as executive producers. 'Triangle' started rolling production in New Zealand in April 2019.
Read More: Upcoming Alan Cumming Movies