Mila Kunis started off with TV series like 'That 70s show' and 'Family Guy'. 18 years after that, today she is one of the top rated actresses in Hollywood. Climbing the rungs of the tinsel town is not always easy. But Mila has done that with the same chic and jolliness that she is famous for portraying in her movie characters. We bring to you the list of top 12 movies and tv shows of Mila Kunis. For the future we wish nothing but the same growth she has shown over the past two decades and more versatile characters where she can prove her worth.
12. Jupiter Ascending (2015)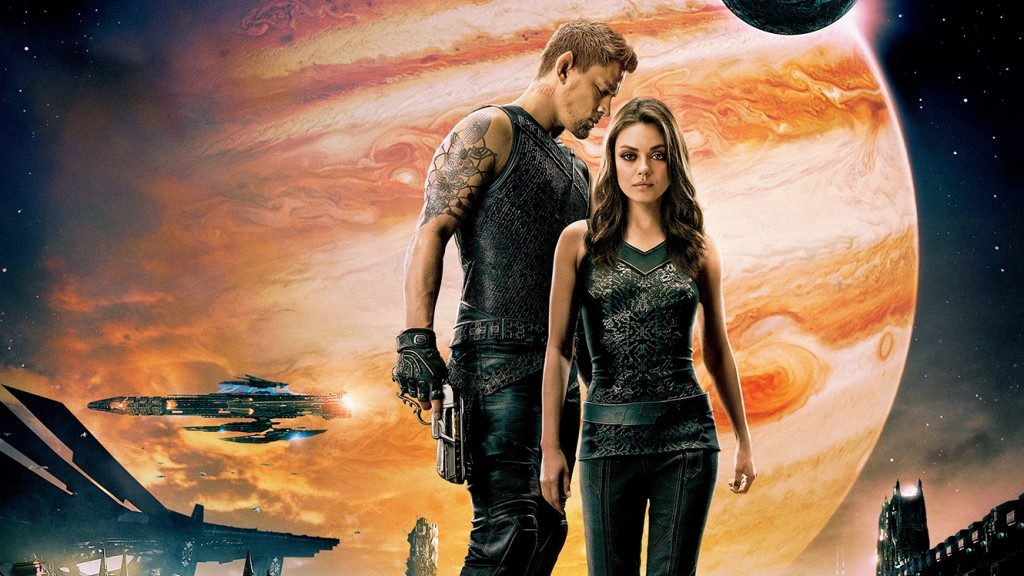 A science fiction cum dystopian future movie, Jupiter Ascending weaves the story of Jupiter Jones (Mila Kunis) who is the reincarnation of a powerful woman belonging to the intergalactic royal bloodline. She is the next in line to inherit Earth as a possession. Interested yet? Well wade through the human as well as galactic problems Jupiter faces in her quest to save the inhabitants of Earth. Although not one of her best movies, the character of Jupiter Jones in itself has panache worth checking out, if you're a Mila Kunis fan.
11. Max Payne (2008)
Based on the famous PC game of the same name, Max Payne is based on a police detective played by Mark Wahlberg, whose wife and baby are murdered. He wants to find the people responsible but isn't getting any leads. A fateful encounter ends Max up with Mona Sax (Mila Kunis) who thinks that he has killed her sister. The misunderstanding is cleared and they team up to find the people responsible for not only the deaths of their dear ones but also for a huge drug operation in the city. Definitely a treat for the action lovers.
10. Moving McAllister (2007)
Rick Robinson is a law-firm intern who has to take the bar exam in four days. In an attempt to impress his boss he agrees to do a favor he regrets taking up almost immediately. He promises to accompany his boss's bratty Hollywood bound niece Michelle (Mila Kunis) from Miami to Los Angeles. The journey doesn't start good but as they get to know each other Rick and Michelle fall into love. As the pair travel farther Rick realizes that what he wants in life is entirely different than what he has been pursuing these past years.
9. Oz the Great & Powerful (2013)
Oz (James Franco) is a fraud Circus magician who fools people out of their hard earned money. A freak incident lands him up in the magical kingdom of Oz which is under attack from two witches. One of those evil witches is Theodora (Mila Kunis) or the Wicked Witch of the West. She falls in love with Oz only to find out that he doesn't truly love her. After the heartbreak, she sets out with her sister to exact her revenge on him and the kingdom of Oz. Although a side role for Mila Kunis, it portrays the versatility she carries within her acting choices.
8. Forgetting Sarah Marshall (2008)
A Romantic comedy which Mila Kunis has been a part of. Peter (Jason Segel) has been freshly dumped by Sarah Marshall (Kristen Bell) a TV actress. He is visiting Hawaii to take her mind off her only to discover she is in the same place with her new boyfriend. Before he gets more depressed he is rescued by a thoughtful hotel clerk Rachel, who is none other than our Mila Kunis. A comedy on page but a beautiful romance in core, Forgetting Sarah Marshall tells us why Mila is so popular for her looks and acting alike. She has the perfect Girl next door face with flawless dialogue delivery. And who can forget those big brown eyes.
7. Third Person (2013)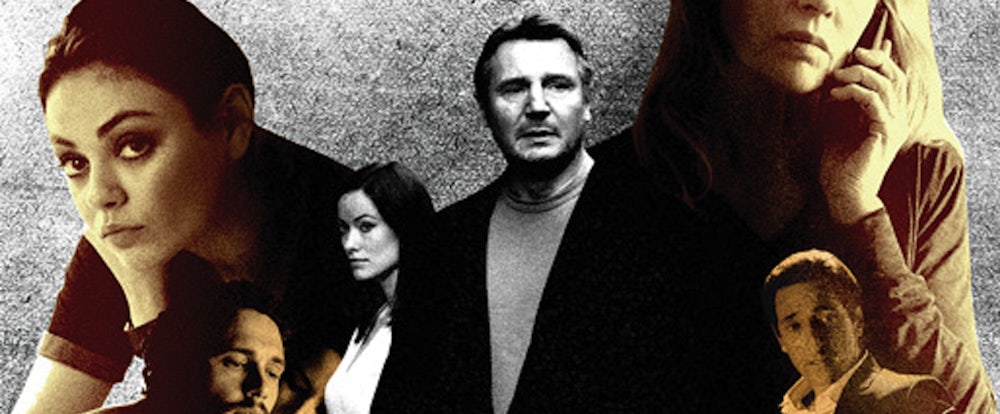 Third Person tells three separate but interconnected love stories which take place in Paris, New York, and Rome. One of those couples is Julia (Mila Kunis) and Rick (James Franco). Julia is a hotel maid who used to be an opera actress. Due to some false charges her son has been taken away from her and placed in her ex-husband's custody. All she wants is to keep her head above water and bring her son back home.
Read More: Kristen Dunst Movies