6. Family Guy (1999-Present)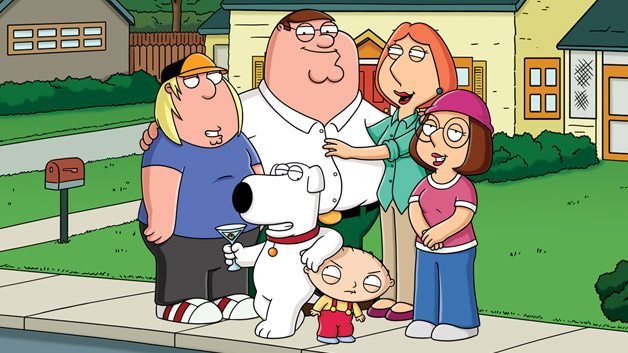 Who doesn't know the famous animated series 'Family Guy'? That was a rhetorical question. What a huge chunk fo people might not knwo that Mila Kunis has given her voice to -and continues to- a string of characters on the famous TV series. She mainly plays the character of Meg Griffin, the eldest daughter of the Griffins. Portraying a social outcast in a dysfunctional family, she has surely used this character to cement her place in the Hollywood TV community.
5. Bad Moms (2016)
Well who said only Dads can have all the fun. Mila Kunis plays a scorned woman and mother who is fed up of her daily boring life. She and her two friends set out to make their lives more joyous and enjoyable. This leads them to break the shackles of their boring life and responsibilities and venture out to claim their long due freedom. A group of 'good' mothers try to stop them only to be liberated themselves. And you know what they say 'Hell hath no fury like a Mother scorned'. Something like that.
4. That 70s Show (1998-2006)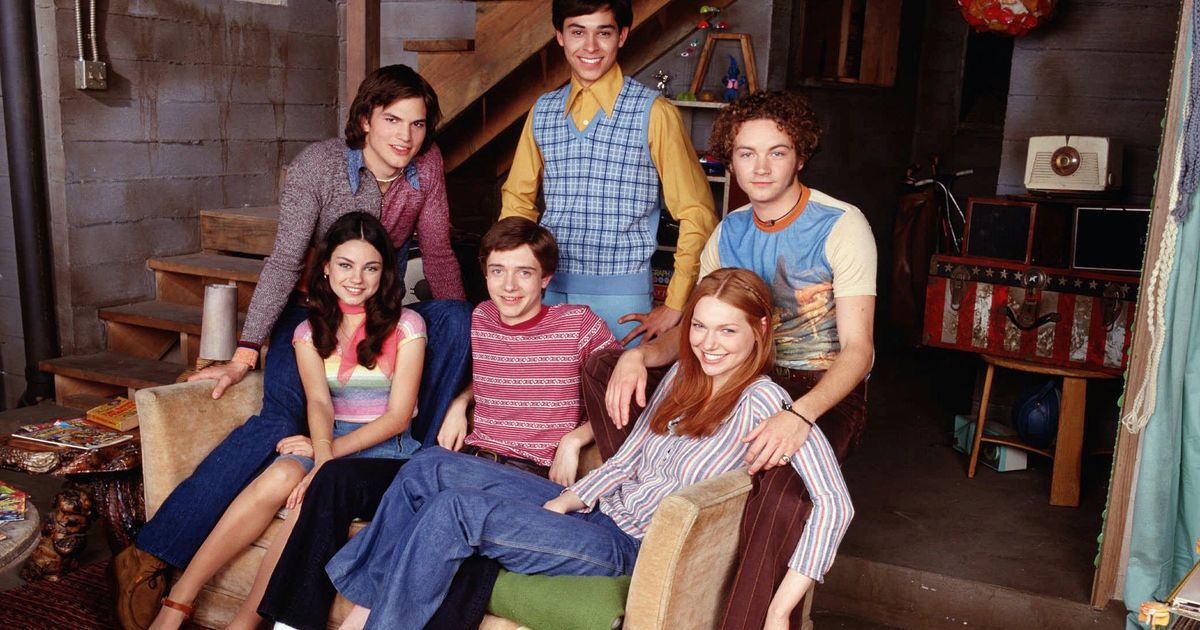 Set in 1970s Wisconsin, this show is one of those lighthearted comedies that just takes a load off your mind. Based on Eric, a high school student and his friends, this series shows the various problems kids face while growing up. Playing one of the titular character in the series, Mila Kunis is Jackie Burkhart, a pretty, rich, and spoiled brat who loves to tell people what to do. This series gave the necessary proof that Mila needed to prove her expertise in comedy characters. In fact a lot of her other famous movie roles bear a striking resemblance to this one.
3. Friends With Benefits (2011)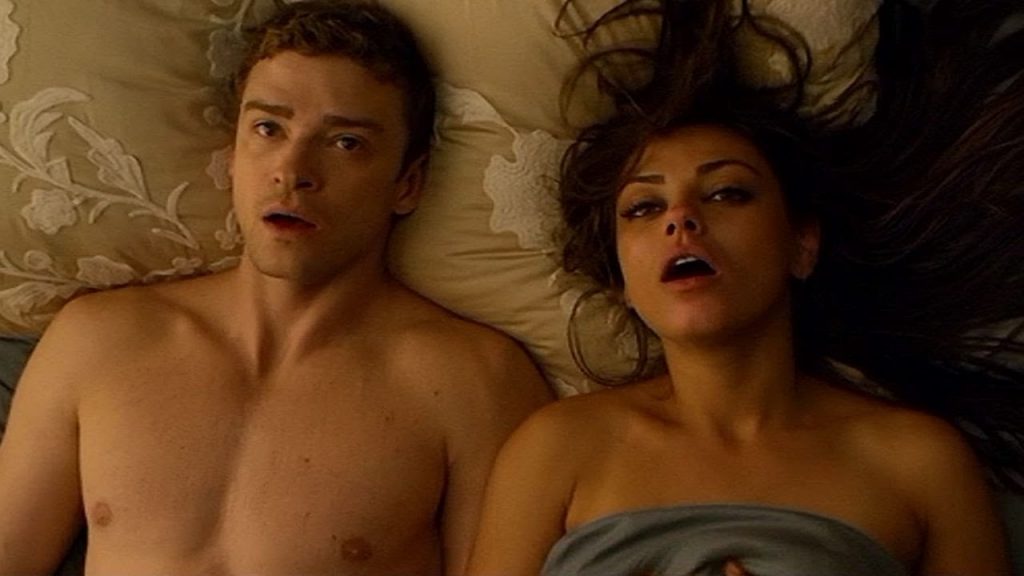 Mila Kunis stars in yet another Romantic comedy. I'm sensing a pattern here. This time it is with Justin Timberlake. Jamie (Mila Kunis) is a New York based headhunter who signs New Orleans' Art Director Dylan urging him to move to New York. In the process of wooing him to take the job she's selling she sells herself to him. They become best friends going out with each other and discussing each other's love life. Slowly but surely this friendship takes a new turn. In order to take care of their sexual urges, they make a pact of keeping their relation strictly physical. But when has that ever stopped love? Complications arise when they get confused by their feelings for each other.
2. Ted (2012)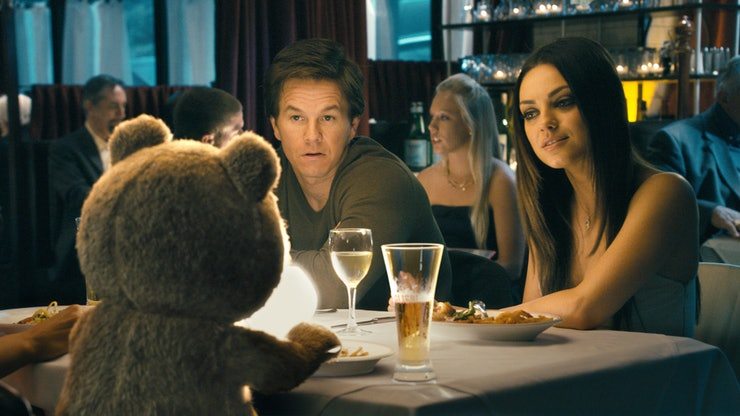 Another Romantic Comedy that Mila has been a part of. Ted is the story of a kid John Bennett (Mark Wahlberg) whose wish to see his teddy bear come alive becomes true. Set MacFarlane who plays the role of that teddy bear or Ted, is the personification of mischief who unintentionally but invariably introduces periodic problems in John's life. Mila Kunis plays John's girlfriend Tori who is just trying to keep John into line. She is bent on making him responsible and well, boring. When she collides with the friendship John and Ted share, what comes out is a brilliant comedy with occasional but well placed elements of romance, fantasy, and drama.
1. Black Swan (2010)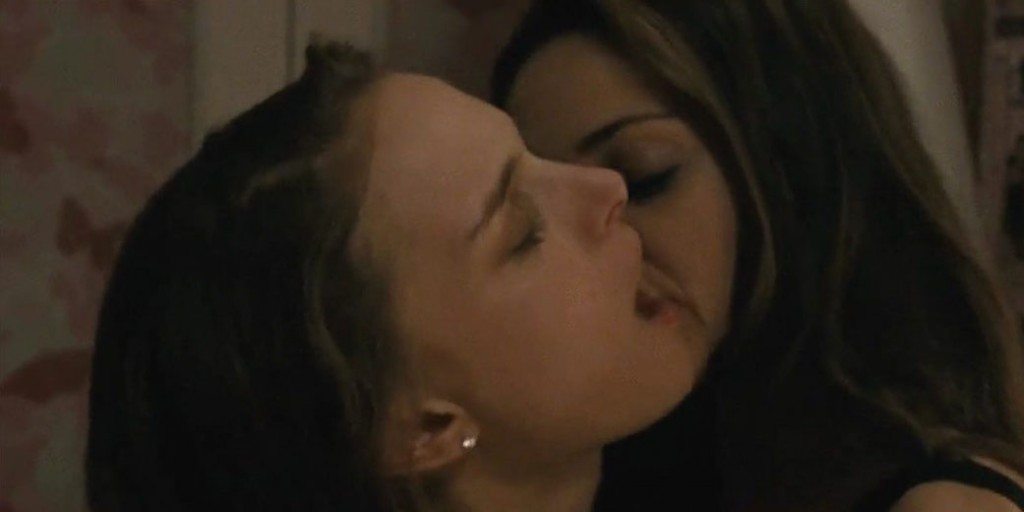 Playing a pseudo antagonist, Black Swan is one of the best performances of Mila Kunis till date. She plays Lily a brilliant dancer who is directly in competition with Nina (Natalie Portman) for the lead role in Tchaikovsky's 'Swan Lake'. In this competition the character of Nina struggles with her sanity which involves putting Lily as her enemy and harbinger at the same time. As Mila has to personify the dark and sensual side of Natalie Portman's character she brings out the most alluring yet impressive acting out of herself till date. The audience and the critics appreciated her performance in this movie, so much so that she received a Golden Globe nomination for the Best Supporting actress.
Read More: Dhanush Movies