Milo Anthony Ventimiglia is an American director, actor, and producer. Born in Anaheim, California, Milo does not hail from a family directly involved in the show business. He had a tough life during his childhood. Ventimiglia was born with some damaged nerves on the left side of his face, much like Sylvester Stallone. As luck would have it, the two later worked together on 'Rocky Balboa' and other movies of the series.
Ventimiglia was involved in theater from high school and when he was eighteen, he studied at the American Conservatory Theater. He has also attended the University of California, Los Angeles, in order to major in theater. It was at eighteen that Ventimiglia began to pursue an acting career seriously. His first appearance was in 'Must Be the Music', where he played a gay teenager. This short film was a part of the anthology known as 'Boys Life 2'. While majoring in theater, he landed a role in 'The Fresh Prince of Bel-Air'. Eventually, he went on to have guest roles in several notable television shows like 'CSI: Crime Scene Investigation', 'Sabrina the Teenage Witch', 'Law and Order: Special Victims Unit' and 'Boston Public'. Ventimiglia also landed the role of a lead in Fox's 'Opposite Sex', but the show was short-lived. His other major appearances came in shows like 'Gilmore Girls', 'Heroes', 'American Dreams' and 'Bedford Diaries'.
Apart from appearing in television shows, Ventimiglia has also played parts in movies like 'Cursed', helmed by Wes Craven, and 'Pathology'. At this point you must be wondering what is the next Milo Ventimiglia movie or TV show? Well, here's the list of upcoming Milo Ventimiglia films and TV shows scheduled to release in 2019 and 2020. We can only hope that the latest Milo Ventimiglia movies would be as good as some of his recent ones.
2. This is Us (2016-)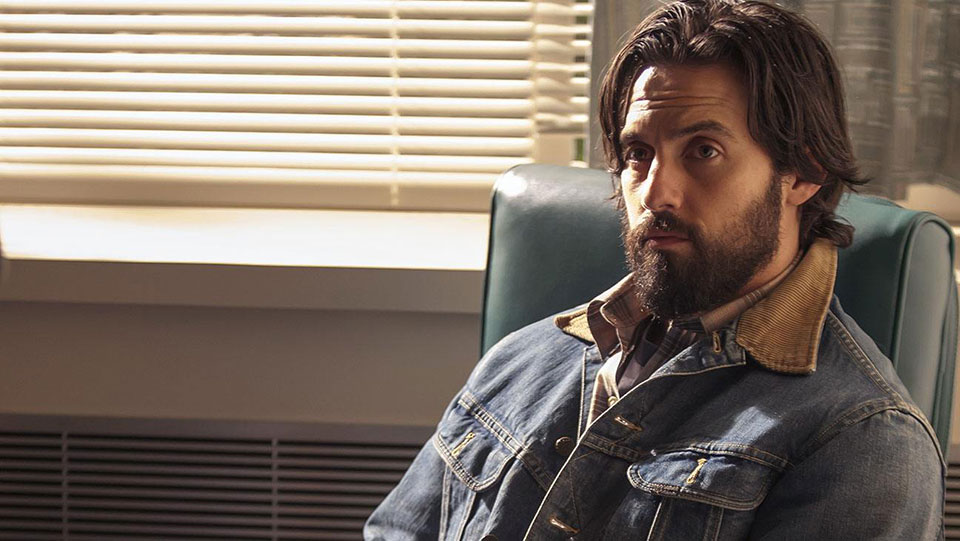 'This is Us' is an American comedy-drama that airs on NBC. The show tells the heartwarming story of a unique set of triplets and their wonderful parents. The emotional tale focuses on the everyday lives of the family members. It mainly revolves around Jack and Rebecca, the parents who are going to have triplets. However, the youngest is stillborn. Nonetheless, believing that they are meant to have three children, they adopt a young kid whose father abandoned him in a fire station. These kids are Kevin, Kate, and Randall, and are known as the 'Big Three'. Jack dies when the kids are seventeen and over a decade later, Rebecca remarries. Miguel, Jack's best friend, becomes the stepfather.
We are also given a look into how the children eventually turn out, and we see Randall become a successful professional in the world of finance. He later marries Beth, his college classmate. They also raise two children and adopt a third. Kevin, on the other hand, struggles to be taken seriously, although he becomes a successful actor. Lastly, Kate, who lacks direction for most of her life, manages to meet and marry Toby. All the while, she also pursues a career in music, gets a degree in the field and becomes a mother as well. 'This is Us' is mostly presented in the form of two storylines: one takes place in the present, and the other takes us into the past of the family members' lives.
Milo Ventimiglia appears in the role of Jack Pearson, Rebecca's first husband. His performance is phenomenal and he has received three Emmy nominations. Here is hoping that the upcoming seasons of the show will see more of this actor's wonderful skills. Season 4 of 'This is Us' is slated to premiere on September 24, 2019.
ALREADY RELEASED:
1. The Art of Racing in the Rain (2019)
'The Art of Racing in the Rain' is a comedy/drama movie that came out on August 9, 2019. It is based on Garth Stein's 2008 novel of the same name. The story revolves around an aspiring Formula One race car driver who teaches Enzo, his golden retriever, that the skills used on the racetrack can also be used to navigate through the journey of life.
The film wonderfully recounts the life of Enzo and what he learns from Denny. The two are almost inseparable and although Denny has a tough life, Enzo is there to support him as a friend. Eventually, by the time the movie ends, viewers are moved to tears as Enzo is nearing the end of his life, but his impact on Denny is immense and it is evident that he will always live on in his master's memory. While Milo Ventimiglia plays the part of Denny, Enzo is voiced by Kevin Costner.
Read More: Upcoming Steve Carell Movies