Mira Sorvino went through a long and diverse learning curve before zeroing in on a career as a professional actress. Born as the daughter of actor Paul Sorvino, she graduated from Harvard University before flying all the way to China to study Mandarin. She returned after one year and tried many jobs with various firms. She soon discovered her passion for acting with early projects like 'Amongst Friends' (1993) and 'Barcelona' (1994).
Sorvino's career-defining role came with the Woody Allen film 'Mighty Aphrodite' in 1995. The actress garnered an Academy Award and Golden Globe for her portrayal of the role of a sex worker. The movie catapulted Sorvino's career into new heights. Her major works include 'Romy and Michele's High School Reunion' (1997), 'Mimic' (1997), 'Lulu on the Bridge' (1998), 'The Replacement Killers' (1998), 'Summer of Sam' (1999), and 'Like Dandelion Dust' (2009). So now you must be wondering what is the next Mira Sorvino movie or TV show? Well, here's the list of upcoming Mira Sorvino films and TV shows scheduled to release in 2019 and 2020. We can only hope that the latest Mira Sorvino movies would be as good as some of her recent ones.
10. Sound of Freedom (2019)
'The Sound of Freedom' is an upcoming biographic feature based on the true story of former Homeland Security agent Tim Ballard. He became an icon of the battle against the global child sex racket for his sting operations to expose people who trade children as sex slaves. Jim Caviezel reportedly plays the central character of Ballard while Mira Sorvino portrays his wife Katherine. 'Sound of Freedom' is directed by Alejandro Monteverde from a script he co-wrote with Rod Barr. The movie is expected to hit theaters in November 2019.
9. BUTTER (TBA)
Mira Sorvino teams up with director Paul A. Kaufman for the upcoming indie flick 'BUTTER.' The plot follows a teenager who becomes the victim of body shaming for his obese physique. His friends at school bully him by calling "Butter." While all his efforts to shed weight turn out to be a failure, he decides to eat himself to death, live online. When he revealed the plan to his school mates, they start to encourage him. The news slowly spreads while Butter catapults into a popular figure with instant celebrity status. But as the scheduled suicide approaches, Butter is torn between the euphoria of being a celebrity and the suicidal announcement that triggered everything.
Sorvino reportedly plays Marian, Butter's mother who is instrumental in feeding her son. Other cast includes Annabeth Gish, McKaley Miller and Brian Van Holt. Kaufman directs the movie from a screenplay he adapted from the 2018 book of the same name by Erin Jade Lange. The project hasn't got any release date yet.
8. The Islands (2019)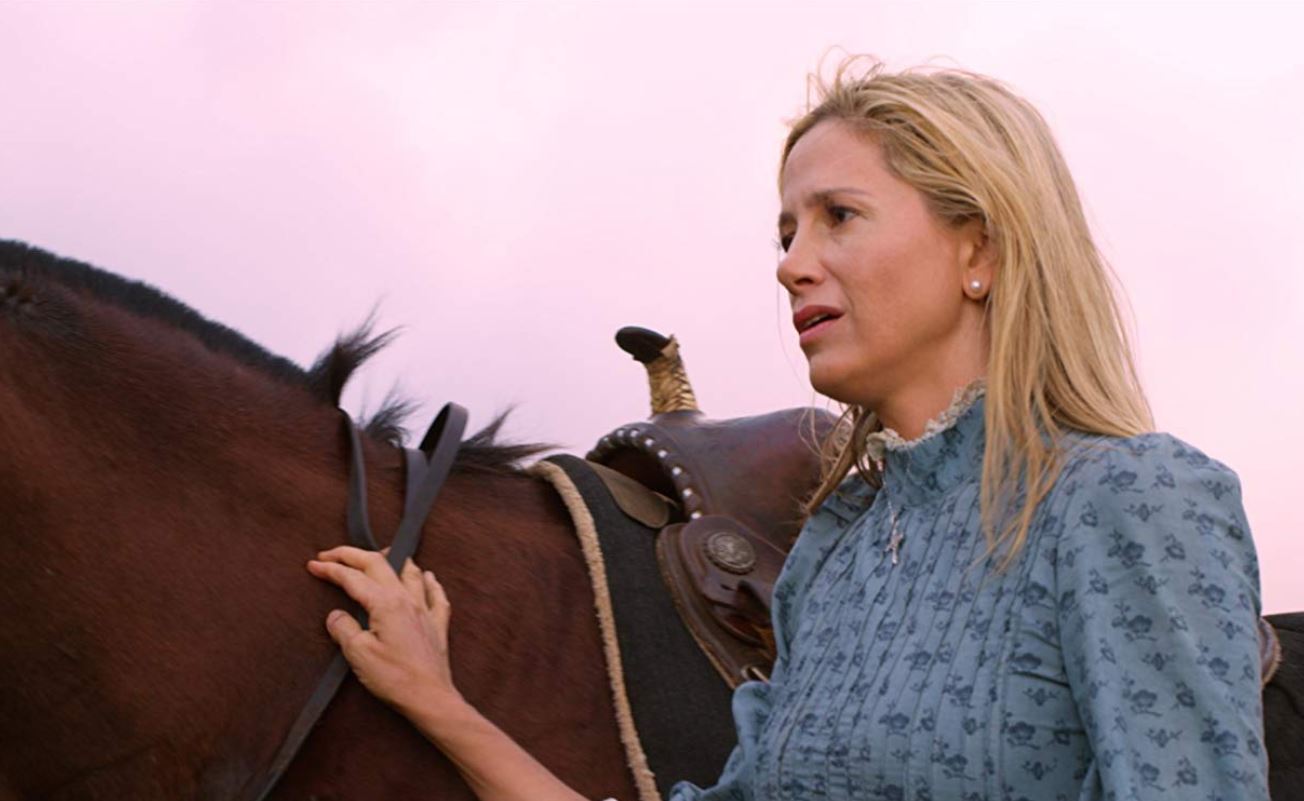 The upcoming historical adventure flick 'The Island' features Mira Sorvino as Mary Thornton, one of the first Christian missionaries to set foot on Hawaii. Set in 1821, the movie chronicles the life and death of Chiefess Kapiolani who walked on molten lava to prove her faith. The incident gave birth to the legend of Chiefess Kapiolani among Hawaiians and became a crucial turning point in the history of Christianity on the island. John Savage and Michael Camp also play major roles in the movie. The film features Teuira Shanti Napa as the central character of the Chieftess. 'The Islands' is directed by Timothy A. Chey from a screenplay he co-wrote with Amanda Lauer and Umi Perkins. The movie is set to release on September 12, 2019.
7. The Mustard Seed (TBA)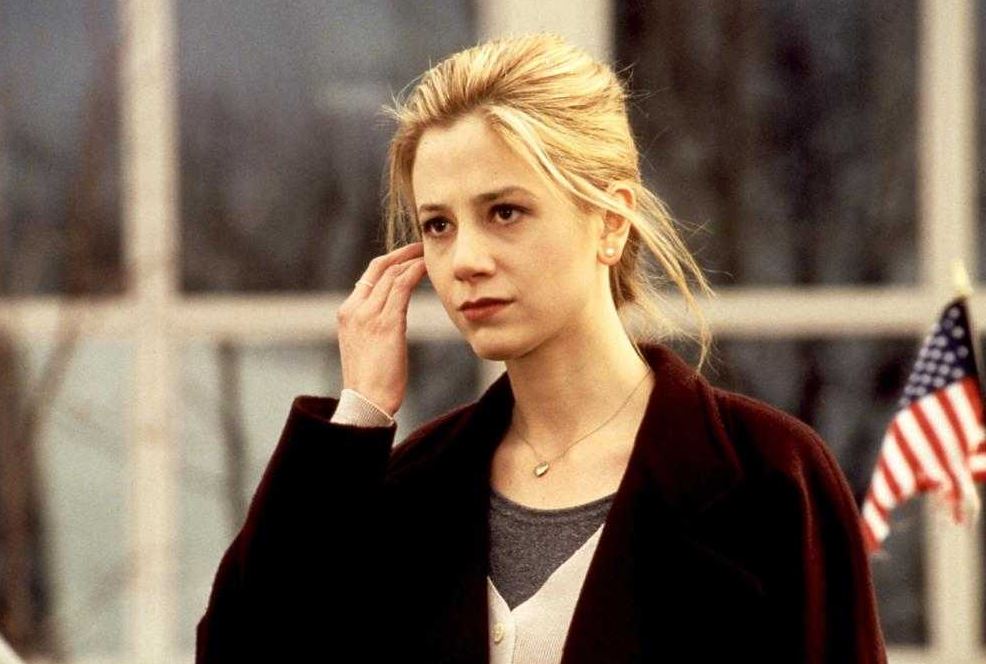 'The Mustard Seed' is an upcoming drama feature starring Mira Sorvino, Kevin Sorbo, Peter Coyote, Austyn Johnson, and Burgress Jenkins. The plot revolves around 11-year-old Sara Hopkins who captures the attention of Jesus because of her unwavering faith. They band together to perform a series of miracles such as breathe life into a dead bird, giving sight to a blind woman, make a paralyzed boy walk again, and healing a girl with cancer! Soon, the miracles turn Sara into an instant celebrity. But she has to prove that her faith is one step above the certainties of modern science with an edgy face-off with death itself. Mira Sorvino plays the role of Bonnie Hopkins, mother of Sara Hopkins. 'The Mustard Seed' is directed by Rich Correll from a script he co-wrote with G.M. Mercier. No release date has been attached to the movie, which is currently in post-production.
6. Drowning (TBA)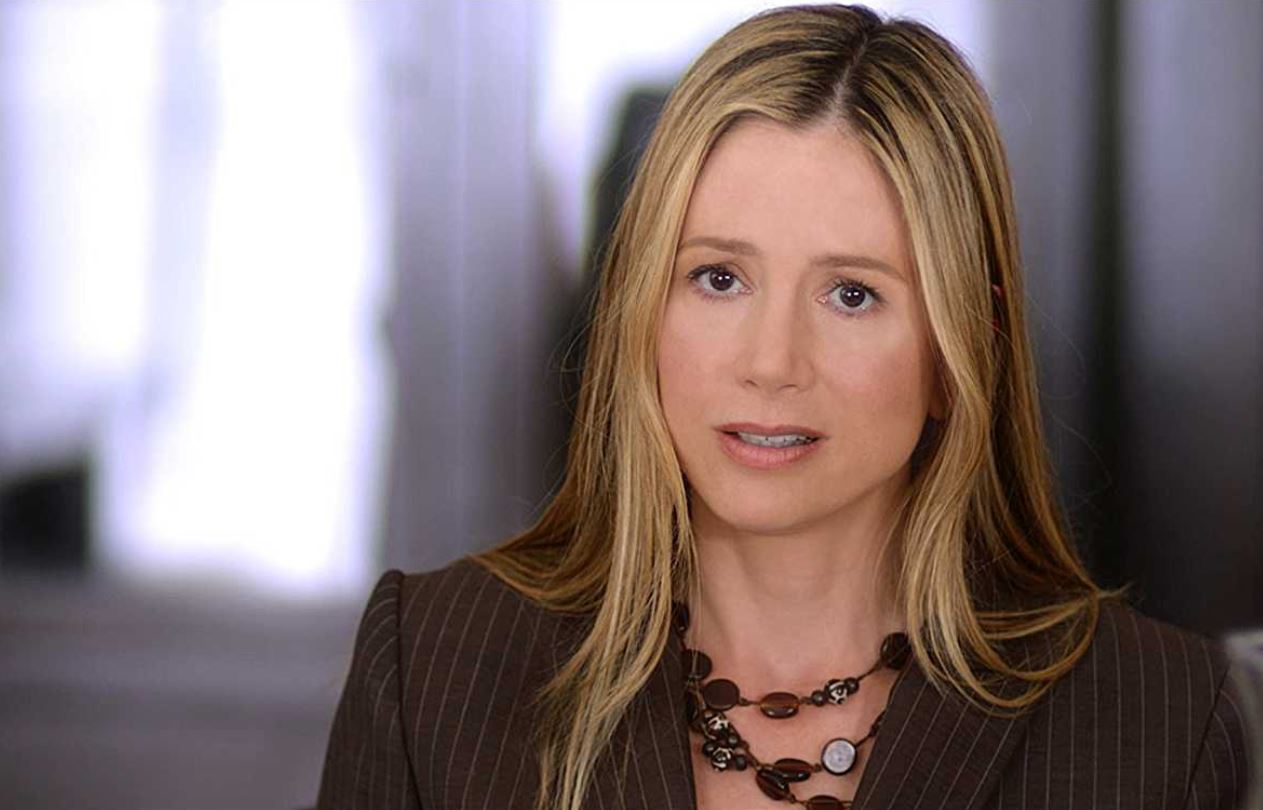 Described as "a mother's worst nightmare," 'Drowning' is a touching story of a mother who struggles to deal with the grief after her son has been drafted for the war. The movie features Melora Walters, Mira Sorvino and Gil Bellows in the lead roles. The plot is based on the real-life experience of Walters when her son went to Iraq with the U.S. Army to take part in the "final battle" in Mosul. Apart from playing the lead, Walters also wrote the script and is directing the movie. 'Drowning' is expected to hit the festival circuit soon, according to Deadline.
5. Reckoning (TBA)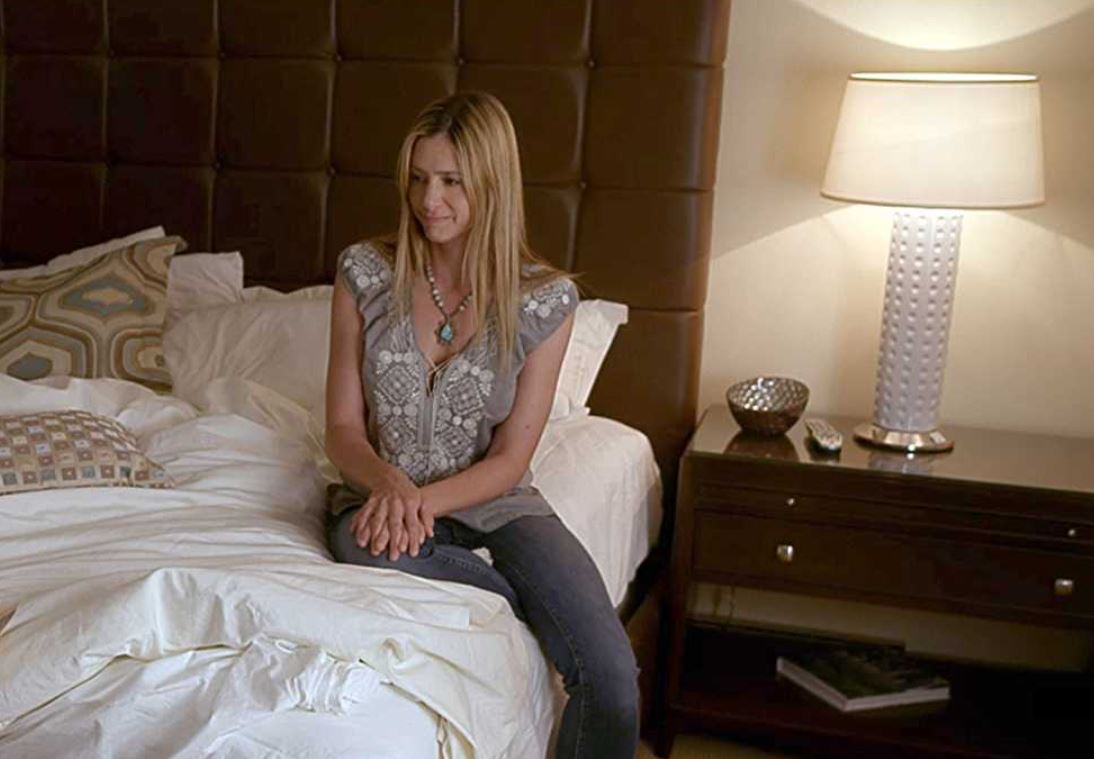 Mira Sorvino will be seen alongside Richard Dreyfuss in the indie action thriller 'Reckoning.' The plot centers on Ben Myers (Dreyfuss), a sensitive and difficult guy who battles with leukemia while painstakingly taking care of his wife who is suffering from dementia. Despite the odds, he sets out to settle old scores with a bunch of thieves who turned his life upside down. Sorvino plays the character of Nick Wallace, a detective, and Ben's estranged daughter who keeps a strong dislike for her father. 'Reckoning' is a thriller written and directed by Adam Lipsius. Other details like the release date of the movie haven't been revealed yet.
Read More: Upcoming Uma Thurman Movies
4. East of the Mountains (TBA)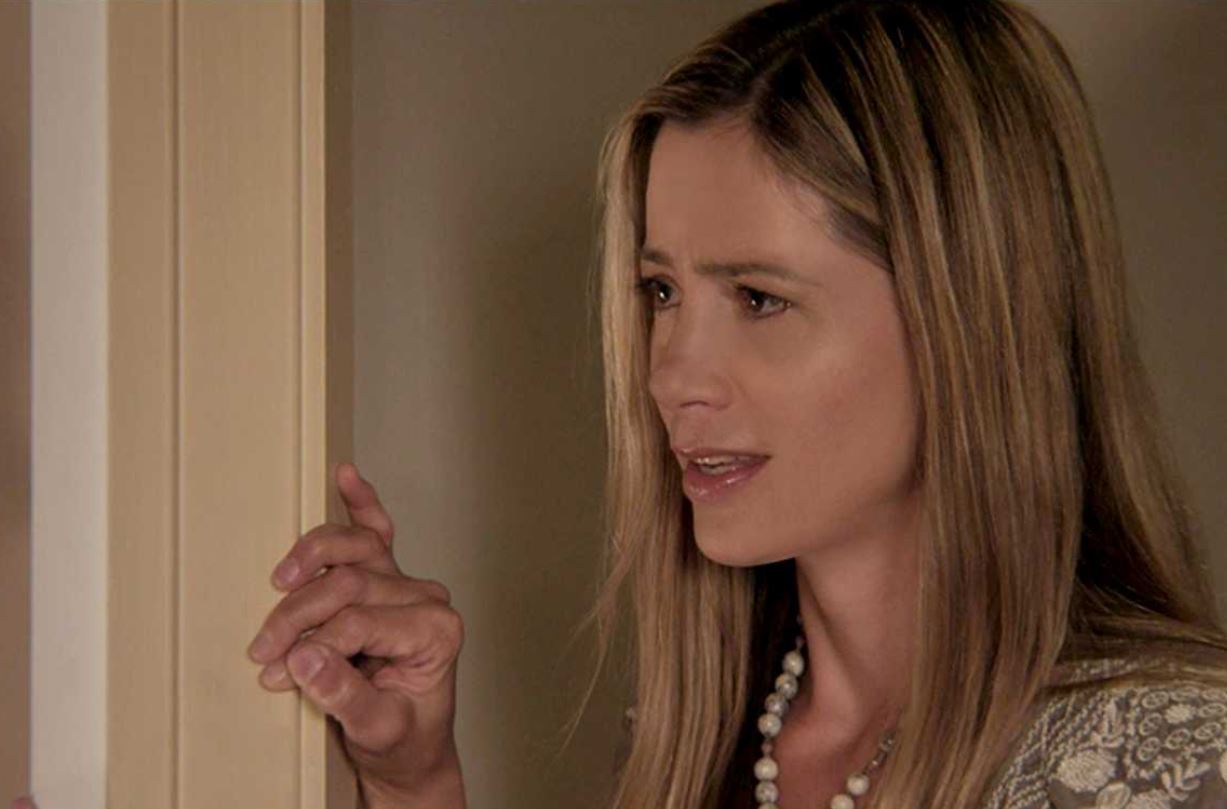 'East of the Mountains' is the feature adaptation of the 1999 novel of the same name by American writer David Guterson. Mira Sorvino and Tom Skerritt have been tapped to play the lead roles in the movie which tells the story of Ben Givens (Skerritt), a retired surgeon and widower who is diagnosed with terminal cancer. The diagnosis prompts him to end his life before cancer claims its toll. He leaves his daughter Renee Givens (Sorvino) behind and sets out for the last journey. But the roads ahead have hidden some wonderful people and stories that can change his mind and a suicide-prone life forever, reports Deadline. 'East of the Mountains' is directed by S.J. Chiro from a script by David Guterson and Thane Swigart.
Read More: Upcoming Sarah Jessica Parker Movies
3. Wake (TBA)
Mira Sorvino reunites with her 'Jeremy Fink and the Meaning of Life' director, Tamar Halpern for the upcoming family drama 'Wake.' The plot delves deep into a lie that scatters the Moore family into a thousand pieces, which include a young woman in exile, a priest haunted by guilt, two sisters pointing each other for the death of their baby sibling, a father battling with despair of loss, a mother who hopelessly tries to hold the scattered pieces of the family together at the cost of her health. Sorvino reportedly portrays the character of Dana, whose details are not known yet. Other cast includes Anne Heche, Kathy Baker, Len Cariou, and Melina Kanakaredes. Tamar Halpern directed the movie from a screenplay by Amedeo Talerico. 'Wake' is yet to get a release date.
Read More: Upcoming Winona Ryder Movies
2. Intensive Care (TBA)
'Intensive Care' is touted as an action-drama which tells the story of a kidnap-turned-adventure. When a desperate woman, whose dying husband is in intensive care, kidnaps a boy and sets out an adventure on the road, she never thought it would be a life-altering journey for both the abductor and abductee. She develops an unlikely relationship with her hostage, the boy who has a troubled and abused past. The duo discovers something precious about the meaning of being alive on the way while their families and the cops are on their tail. Mira Sorvino leads the cast that also includes Katharine McPhee, Lena Olin, Chris Klein, and Ethan Peck. 'Intensive Care' is directed by David Mickey Evans from Lawrence Hughes Stern's script. The movie is currently in pre-production.
Read More: Upcoming Samantha Morton Movies
1. Dodie & Cheryl Get Hitched (TBA)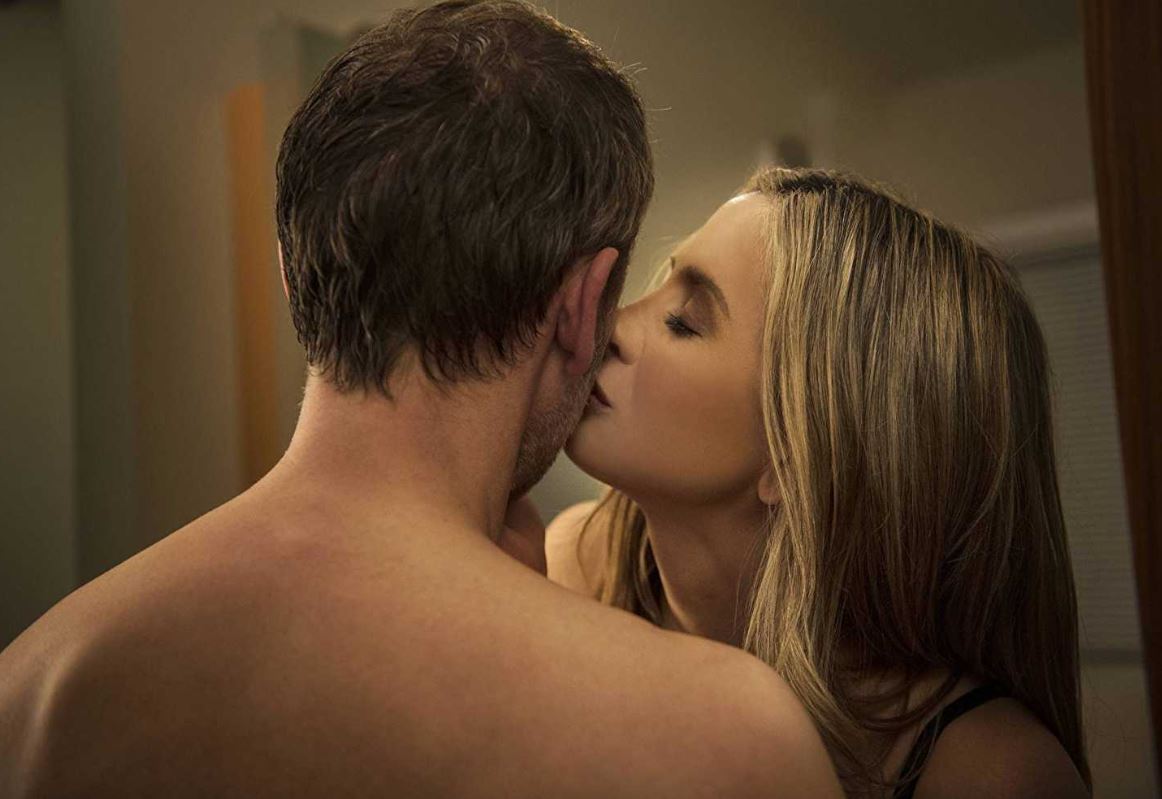 Written and directed by Coley Sohn, 'Dodie & Cheryl Get Hitched' is touted as an offbeat comedy. The plot revolves around a lesbian couple who decide to get hitched. But their decision leads to unexpected rumors within the small-town community. Mira Sorvino will be seen alongside Alyson Hannigan in the movie, which is currently in pre-production. Sorvino also serves as a producer of the film along with Pavlina Hatoupis.
Read More: Upcoming Keira Knightley Movies