Very few actors in Hollywood has had an unusual career arc as Mireille Enos. Even though acting was always her career goal, Enos took it to her thirties to emerge with her breakout roles. She was attracted to acting at an early age, watching her 11 years older brother performing theater in high school and college. She played supportive characters in one-off episodes of the shows, 'CSI,' 'Law & Order,' 'Without a Trace,' and many more. After more than a decade of playing characters in television, film, and on the stage, her rise to prominence began after she entered her thirties.
Her first big break came when she played the twin sisters, JoDean and Kathy Marquart in 'Big Love,' HBO's comedy-drama show. The double roles in 'Big Love' landed her a role in the AMC crime-drama 'The Killing,' which premiered in 2011. 'The Killing' became a milestone in Enos' career and her role as a single mom and homicide detective became an instant hit. The series garnered immense popularity for its plot, which revolved around the killer of a teenager named Rosie Larsen.
The rapturous success of 'The Killing' led to more prominent and visible roles for Enos in Hollywood. She appeared in movies like 'Gangster Squad,' 'World War Z' and 'Sabotage,' alongside popular stars Brad Pitt, Josh Brolin and Reese Witherspoon. Her growth from an unknown supporting actor to one the Hollywood's most reliable character actors was accompanied with a Tony, Emmy, and Golden Globe nominations. At this point, the question that might be circling your mind is what is the next Mireille Enos movie and TV show? Well, the good news is that we have a clear answer to that question. Here's the list of upcoming Mireille Enos films/TV shows scheduled to release in 2019 and 2020. We can only hope that the latest Mireille Enos movies would be as good as some of her recent ones.
2. Hanna (2019 – Present)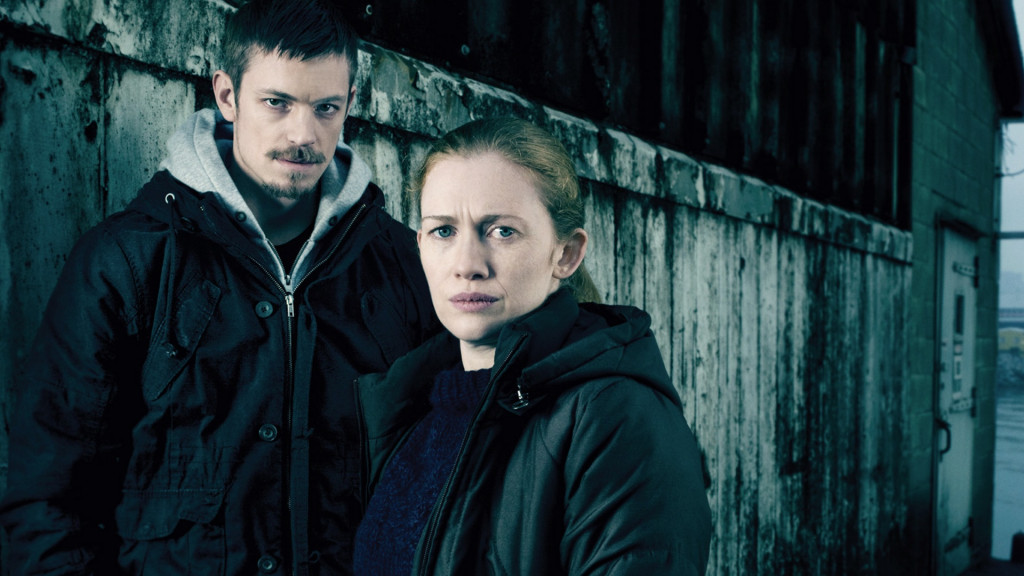 'Hanna' is Amazon's adaptation of Joe Wright's cult spy thriller of the same name. The brutal spy thriller was made into a cult classic by Joe Wright in 2011. The plot revolves around a young girl trained by her father as an assassin. Esme Creed-Miles, known for 'Dark River,' plays the daughter while 'The Killing's' Joel Kinnaman plays Hanna's father, Erik. Mireille Enos plays Marissa, the grim secret agent who chases the father and daughter duo. Enos's character was played by Cate Blanchett in the Joe Wright original. 'Hanna' reunites 'The Killing' duo, Joel Kinnaman and Mireille Enos for the first time after the path-breaking AMC show.
Amazon's 'Hanna' is directed by Sarah Adina Smith and written by David Farr, and is reportedly grittier and more realistic than the 2011 movie. This highly exciting confrontation between Kinnaman and Enos, who are on the opposite sides this time, makes 'Hanna' very interesting and unique. The trailer of the series hints at a spy thriller with adequate emotional content. It gives the impression that the series will not be a cat and mouse game between Hanna and her father and Marrissa, but a teenage girl's internal journey to find who she is and what's her space in this world. Amazon airs the show this March.
1. Good Omens (2019 – Present)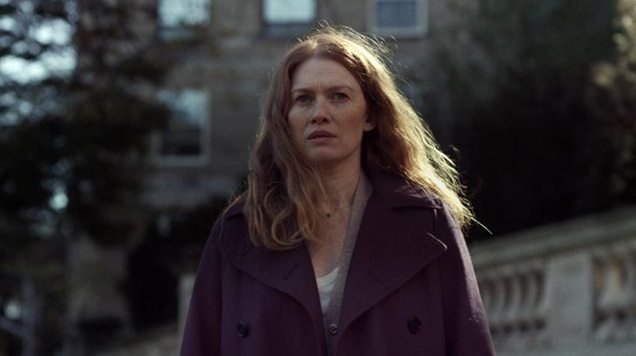 'Good Omens' is the long-awaited TV adaptation of Neil Gaiman 1990 novel of the same name. The supernatural drama is based on Gaiman and Terry Pratchett's novel and helmed by Gaiman himself. According to reports, the plot unfolds in the backdrop of the end of the world. Angel Aziraphale, played by Michael Sheen, and demon Crowley, played by David Tennant, is very fond of earth ad they don't like the apparent end of the world. So, they form an unlikely alliance to stop the chaotic climax. First, they have to find the 11-year-old Antichrist who is meant to bring upon Armageddon. The angel and demon set out on an adventure trip along the beautiful lands, which are on the verge of extinction, in search of Antichrist. Mireille Enos plays War, one of the Four Horsemen of the Apocalypse, while Faberas and Gatewood are the Pollution and Famine among the four.
McDormand has been cast as the voice of God. 'Good Omens' also features Stephen Pemberton as Glozier, Mark Gatiss as Harmony, Miranda Richardson as Madame Tracy, Josie Lawrence as Agnes Nutter, Jack Whitehall as Newton Pulsifer, Anna Maxwell Martin as Beelzebub, Nina Sosanya as Sister Loquacious, Reece Shearsmith as William Shakespeare, and Ned Dennehy as Hastur. The six-episode limited series will be aired by Amazon Prime Video, followed by a re-telecast on BBC Two. According to the latest reports, 'Good Omens' is all set to premiere on the streaming service on May 31, 2019.
Read More: Upcoming Mila Kunis Movies