Very few actors have become so synonymous with their breakout work as Molly Shannon. She holds the rare distinction of being one of the longest-serving female cast members of NBC's flagship comedy sketch 'Saturday Night Live.' Shannon joined the show in 1995 and played a number of quirky characters till 2010. Some of her popular 'SNL' characters include 'Mary Katherine Gallagher,' 'Sally O'Malley' and 'Margaret Healy.' 'Saturday Night Live' became Shannon's launching pad and she soon became a regular face on television shows. Her major works during that time include 'Will & Grace,' 'Glee,' Seinfeld, 'Never Been Kissed', 'Year of the Dog', 'Evan Almighty', 'Kath & Kim,' and 'Neighbors from Hell.'
In 2006, Shannon played the role of Aunt Victorie in the movie 'Marie Antoinette' directed by Sofia Coppola. The film also featured Kirsten Dunst and Jason Schwartzman. Shannon later published a children's book in 2010. Her other major movies include 'A Night at the Roxbury' (1998), 'How the Grinch Stole Christmas' (2000), 'Osmosis Jones' (2001), 'My Boss's Daughter' (2003), 'Talladega Nights: The Ballad of Ricky Bobby' (2006), 'Me and Earl and the Dying Girl,' (2015), 'Igor' (2008) and the 'Hotel Transylvania' film franchise. So now you might be wondering what is the next Molly Shannon movie or TV show? Well, here's the list of upcoming Molly Shannon films and TV shows scheduled to release in 2019 and 2020. We can only hope that the latest Molly Shannon movies would be as good as some of her recent ones.
5. Will & Grace (1998 – )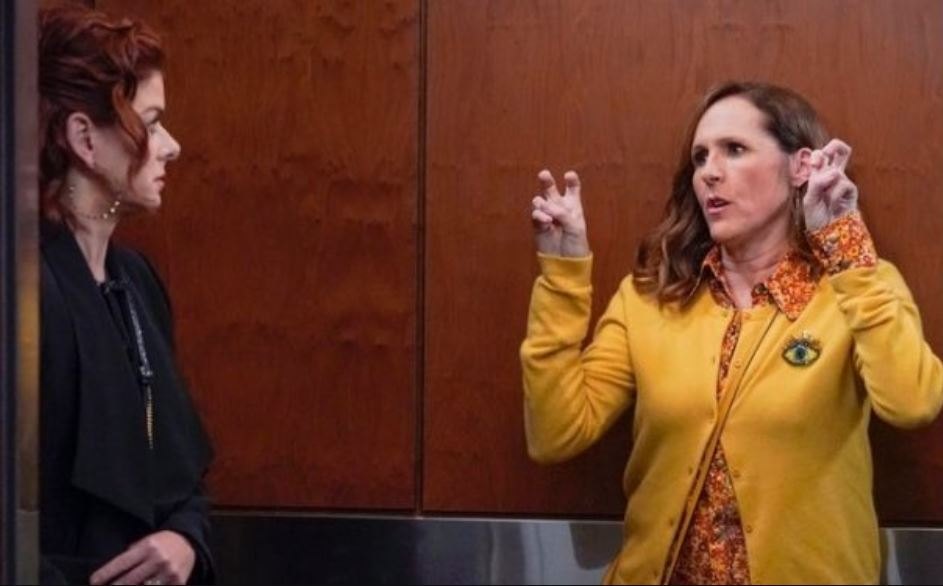 NBC renewed the hit drama series 'Will & Grace' for an 11th season in March 2018 even before the ninth season finale. Set in the backdrop of the sprawling New York cityscape, the plot follows two best friends Will Truman (Eric McCormack), a gay lawyer practicing in NYC, and Grace Adler (Debra Messing), an interior designer. Other key characters include Jack McFarland (Sean Hayes), who is Jack's gay friend and Grace's ambitious secretary Karen Walker (Megan Mullally).
Molly Shannon plays the character of Val Bassett, Grace's neighbor and the opponent who lives upstairs. The series garnered critical praise for its depiction of family, love, sex, and career in modern times. It also received significant criticism for the stereotypical portrayal of gay characters. Controversies apart, 'Will & Grace' went on to become one of the most popular television shows with gay characters in the lead. Created by Max Mutchnick and David Kohan. S, the 18-episode season 11 of 'Will & Grace' will premiere in the fall of 2019 on NBC.
4. The Other Two (2019 – )
'The Other Two' is the hit comedy series from Comedy Central starring Heléne Yorke and Drew Tarver in the lead roles of two siblings who find it difficult to deal with the new stardom of their brother Chase. The plot revolves around Brooke (Yorke), an aspiring actor, Cary (Tarver), a former dancer, and Chase (Case Walker). Their normal family life turns upside down when Chase becomes an instant celebrity after one of his videos went viral. Chase's fans start to identify Cary and Brooke as his siblings on their street walks.
Molly Shannon plays their mother, who enjoys her son's overnight stardom and is set to use it as a launching pad for her own stardom. Ken Marino also plays a major role in the series. The show is created by Chris Kelly and Sarah Schneider. 'The Other Two' was renewed for a season 2 soon after the first season finale. Season 1 met with positive reviews for its satirical take on the phenomenon of viral celebrities on the internet.
3. Sextuplets (2019)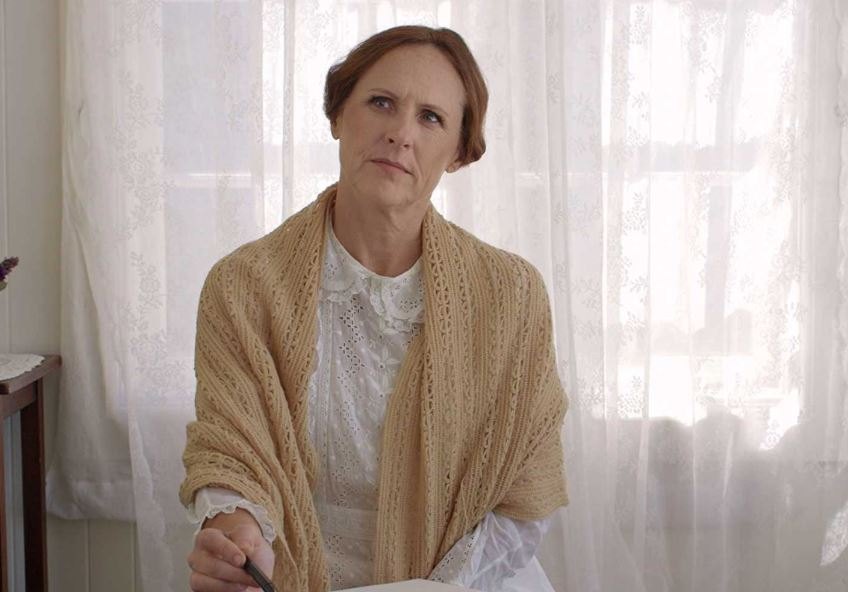 'Sextuplets' is an upcoming Netflix original comedy featuring Marlon Wayans, Bresha Webb, Molly Shannon, Glynn Turman, Michael Ian Black, and Debbi Morgan in major roles. Directed by Michael Tiddes, best known for 'A Haunted House,' from a screenplay by Mike Glock, Rick Alvarez and Wayans, the movie tells the heartwarming tale of relationships and parenthood. Alan (Wayans) is a soon-to-be father who embarks on a journey to meet his biological mother. However, the quest turns out to be an unforgettable one for him in his life when Alan meets his brother, Russell and learns he was born a sextuplet! The new information prompts him to seek out his four other siblings who were separated soon after their birth. Apart from playing all six brothers, Wayans produces the movie along with Alvarez and Nathan Reimann. Details of Shannon's character are under tight wraps. 'Sextuplets' started its principal photography in Atlanta in 2018, reports Deadline. Netflix will release the movie in 2019.
Read More: Upcoming Sarah Jessica Parker Movies
2. Jay and Silent Bob Reboot (2019)
'Jay and Silent Bob Reboot' is the sequel to the 2001 comedy 'Jay and Silent Bob Strike Back.' The movie is written and directed by Kevin Smith who also plays the lead role. Jason Mewes and Smith return as their iconic characters Jay/Chronic and Silent Bob/Bluntman. After the failed battle to prevent the production of the movie in their name 'Bluntman and Chronic,' which ended up in depriving the rights to their names, the duo embarks on a cross country trip to stop the production and save their names. Shannon Elizabeth, Brian O'Halloran, Jason Lee, Joey Lauren Adams, Jennifer Schwalbach, and Harley Quinn Smith reprise their roles in the second installment. According to reports, Molly Shannon joins the new cast as an undisclosed character along with Ralph Garman, Grant Gustin, Tom Cavanagh, and Method Man, among others. The film, which started production in February 2019, is expected to come to theaters sometime later in 2019.
Read More: Upcoming Marisa Tomei Movies
1. Promising Young Woman (2020)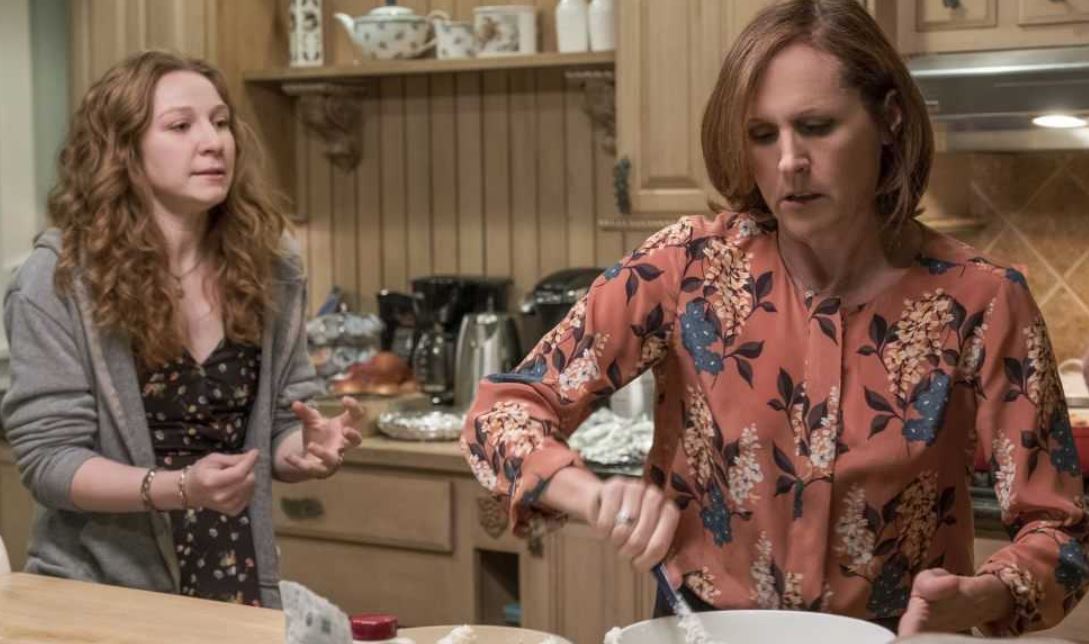 Molly Shannon will be seen alongside Clancy Brown and Carey Mulligan in the forthcoming thriller 'Promising Young Woman.' The plot revolves around Cassie (Mulligan), a talented young woman whose life turns on its head after a tragic mishap. She finds herself as a hapless woman and a med-school drop-out who works at a cafeteria under a bossy owner. Though her days seem monotonous, she leads an exciting life at nights. Brown plays the character of Cassie's father, Stanley. Shannon portrays the role of Mrs. Fisher, whose details aren't out yet.
Other cast members include Bo Burnham, Alison Brie, Connie Britton, Adam Brody, Jennifer Coolidge, Laverne Cox, Max Greenfield, and Christopher Mintz-Plasse. 'Promising Young Woman' is written and directed by Emerald Fennell who also produces the project alongside Ben Browning for FilmNation, Margot Robbie for LuckyChap, Josey McNamara, and Tom Ackerley. Fiona Walsh Heinz serves as the co-producer and FilmNation's Ashley Fox executive produces the film. Focus and Universal Pictures International will reportedly release the movie globally in 2020.
Read More: Upcoming Sienna Miller Movies