Monica Bellucci is an Italian actress and model. She began her career as a fashion model. In 1988, Bellucci moved to one of Europe's fashion centres, Milan, where she signed with Elite Model Management. By 1989, she was becoming prominent as a fashion model in Paris and across the Atlantic, in New York City. She posed for Dolce & Gabbana and French Elle, among others. In that year, Bellucci made the transition to acting and began taking acting classes, before making a transition to Italian films and later Hollywood films.
Bellucci's film career began in the early 1990s. She played some minor roles in 'La Riffa' in 1991 and Bram Stoker's 'Dracula' in 1992. In 1996 she was nominated for a César Award for best supporting actress for her portrayal of Lisa in 'The Apartment' and strengthened her position as an actress. She became known and popular with worldwide audiences, following her roles in 'Malèna', released in 2000, 'Brotherhood of the Wolf', Under Suspicion' and 'Irréversible', released in 2002. She has since played in many films from Europe and Hollywood like 'Tears of the Sun' in 2003, 'The Matrix Reloaded' in 2003, 'The Passion of the Christ' in 2004, 'The Brothers Grimm' in 2005, 'Le Deuxième souffle' in 2007, 'Shoot 'Em Up' in 2007, 'Don't Look Back' in 2009, and 'The Sorcerer's Apprentice' in 2010. At 50, she became the oldest Bond girl ever in the James Bond film franchise, playing Lucia Sciarra in 'Spectre' in 2015.
She is often considered among the most beautiful women in the world. The February 2001 Esquire's feature on Desire featured her on the cover and in an article on the five senses. In 2003, she was featured in Maxim. Men's Health also named her one of the "100 Hottest Women of All-Time", ranking her at No. 21. AskMen named her the number one most desirable woman in 2002. In 2004, while pregnant with her daughter Deva, she posed nude for the Italian Vanity Fair in protest against an Italian law that restricts the provision of fertility treatment to heterosexual couples and excludes single women or same-sex couples, restricts surrogacy and research using human embryos, forbids sperm and egg donation, and limits the number of embryos created with in-vitro techniques to three. She posed pregnant and semi-nude again for the magazine's April 2010 issue. From 2006 to 2010, she was the face of a range of Dior products. In 2012, she became the new face of Dolce & Gabbana. Bellucci also posed for GQ Italia in February 2016. She walked the runway for the Spring 2018 Milan Fashion Week for Dolce and Gabbana.
At this point, you might be wondering what is Monica Bellucci's next film. Well, we have the full details. Recently, details were revealed about the latest new Monica Bellucci film. Here it is.
Spider in the Web (TBA)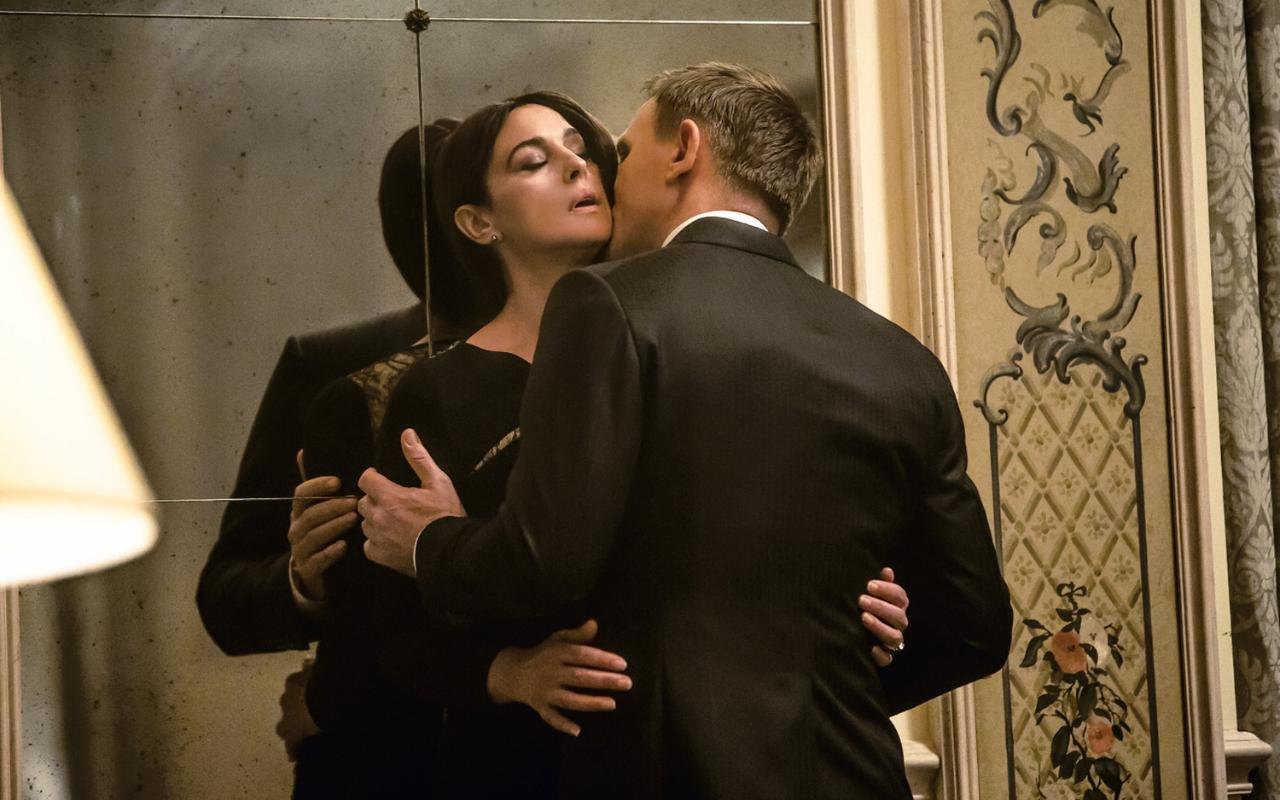 Monica Bellucci will be next seen in the spy thriller 'Spider in the Web' alongside Oscar-winning actor Ben Kingsley, acclaimed for his roles in movies like 'Gandhi' and 'Schindler's List'. A counterespionage thriller directed by Eran Riklis, the movie will shoot in Belgium and the Netherlands in the spring of 2018.
The story follows a once-lauded but aging secret agent, Adereth (Kingsley), who is deemed past his prime by his superiors who want to put him out to grass. He embarks on a covert mission that involves finding the enigmatic Angela (Bellucci), while also being tracked by a rival agent played by Itay Tiran ("Lebanon"). Who is hunting whom becomes the question in a world of intrigue and deception.
Set in modern-day Europe and inspired by true events, 'Spider in the Web' was written by Gidon Maron and Emmanuel Nakkache. Michael Sharfshtein of Topia Communications and Eran Riklis produce alongside brothers Moshe and Leon Edery of United King Films, Jacqueline de Goeij for Cine Cri de Coeur, Sabine Brian and Ronald Versteeg for NL Films, and Eyal Edery for Dragocom.
Read More: Upcoming Rachel McAdams Movie