How can we not be excited for the month of July when it already has some of the most anticipated movies of 2019, all lined up one after the other? The past few months of this year have certainly been exciting and we got to experience some of the best movies made in recent times but this cinematic journey is far from over. The remaining six months of the year 2019 are, in fact, going to be even more exciting. So if you think you don't have to set reminders for the first-day first show premieres of movies, then you are gravely mistaken. Unlike most other months, the month of July is not entirely packed with movies but the ones that are releasing are all worth watching and are enough to get you through the entire month. Without further ado, here is the list of upcoming movies releasing in July we are excited about.
10. Midsommar (July 3, 2019)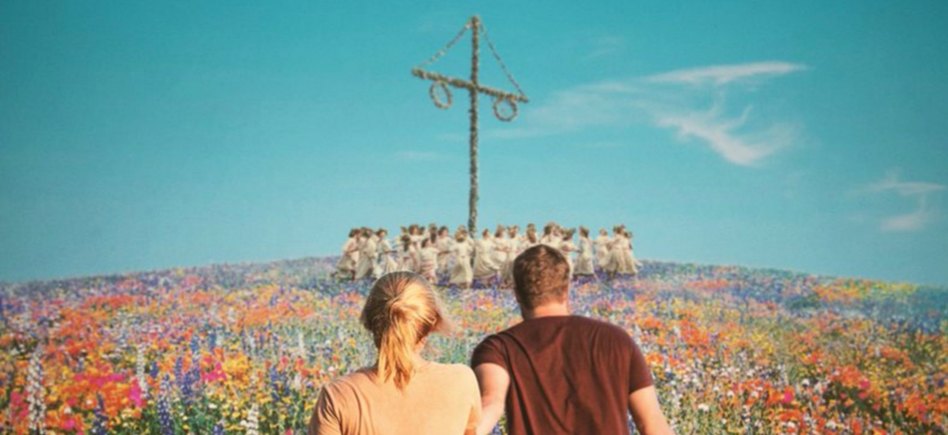 Directed by Ari Aster, we know for sure that 'Midsommar' is not going to be for the faint-hearted. In this film, a couple decides to travel to "the edible country" of Sweden. There, they visit an old friend who resides in a rural town and invites them to attend a local festival. What initially starts off as an amazing holiday retreat soon turns into a disastrous violent competition that is ruled by a pagan cult of the Swedish village. The couple soon finds themselves in the middle of this bloody affair and now must somehow find their way out of this place before they become the next victims of this freakish cult ritual. In the trailer, you can actually see how a lush green colorful town full of inviting people soon transforms into dark and satanic dungeons which makes it clear that this village is not the paradise that we initially thought it was.
9. Spider-Man: Far From Home (July 4, 2019)
"Mr. Stark, I don't feel so good" — Spiderman dying in the arms of Tony Stark was one of the saddest scenes ever known in the history of cinema, and saying goodbye to our beloved Peter Parker, played by Tom Holland, was not easy. But hold that thought for a second! From the looks of the new 'Spiderman: Far From Home' trailer, Parker looks very much alive and stronger than ever. 'Far From Home' starts off with Spidey chilling in Europe with his friends when one day, Nick Fury shows up in his hotel room. Spidey's European retreat soon comes to an end and now he must return to his suit to fight alongside a new powerful character named Mysterio (Jake Gyllenhaal) against "The Elementals" and stop them from wrecking the entire continent. The beginning of Phase IV of Marvel movies has got us all excited and we hope that it won't disappoint us.
8. Stuber (July 12, 2019)
Dave Bautista proved that he is no less of an actor than anyone out there in 'Guardians of the Galaxy'. And that's why he is now back with a lead role in Michal Dowse's 'Stuber'. 'Stuber' is an action comedy about a cop named Detective Vio who is recovering from an eye surgery and accidentally crashes his car while chasing some felons. This is when he runs into a cab driver named Stu and takes his help to track down a bunch of heroin dealers. Vio and Stu initially seem to be an unmatched pair but time shows us that this duo could be one of the best buddy cop partners ever. This one might just be the next 'Rush Hour' with its intense combination of hilarious drama and some kickass action.
7. The Art of Self-Defense (July 12, 2019)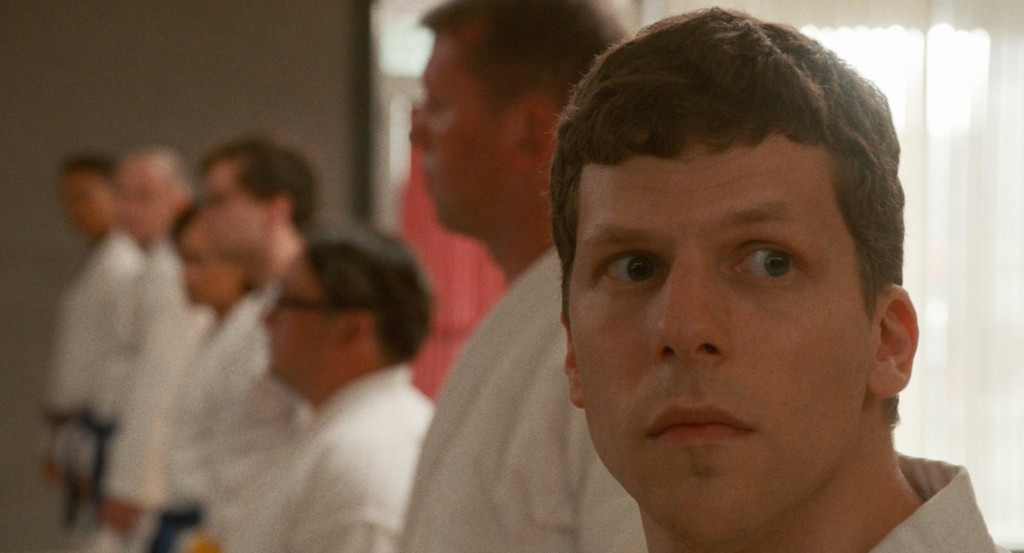 Jesse Eisenberg's career has been on fire ever since the 'Now You See Me' films and also his role as Lex Luthor in 'Batman V Superman'. He has now got several movie projects lined up and one of them is 'The Art of Self Defence'. This one is about a young fragile looking man named Casey who decides to enlist himself in a local dojo after he is mugged by a bunch of delinquents on a street. To toughen himself up and also to avoid such incidents in the future, Casey trains under a charming and mysterious sensei, who is determined to transform Casey into the man he wants to become. The film has its own great funny moments and also tries to send out a social message that will be relatable for people who victimize themselves in various situations. But does it really inspire you to stand up for yourself or it just entertains you throughout its runtime and is soon forgotten after it is over? Watch this one and find out.
6. The Farewell (July 12, 2019)
'The Farewell' first premiered at Sundance Film Festival this year to great critical acclaim. A24 realizing the potential of the film were quick to acquire it for distribution. The film is the story of a Chinese family who discovers their grandmother has only a short while left to live and decide to keep her in the dark, scheduling a wedding to gather before she dies. It's one of those heartwarming films that reaffirms your faith in life. So, in case you are looking for a film that you want to watch to feel good, this should be your choice.
5. The Lion King (July 19, 2019)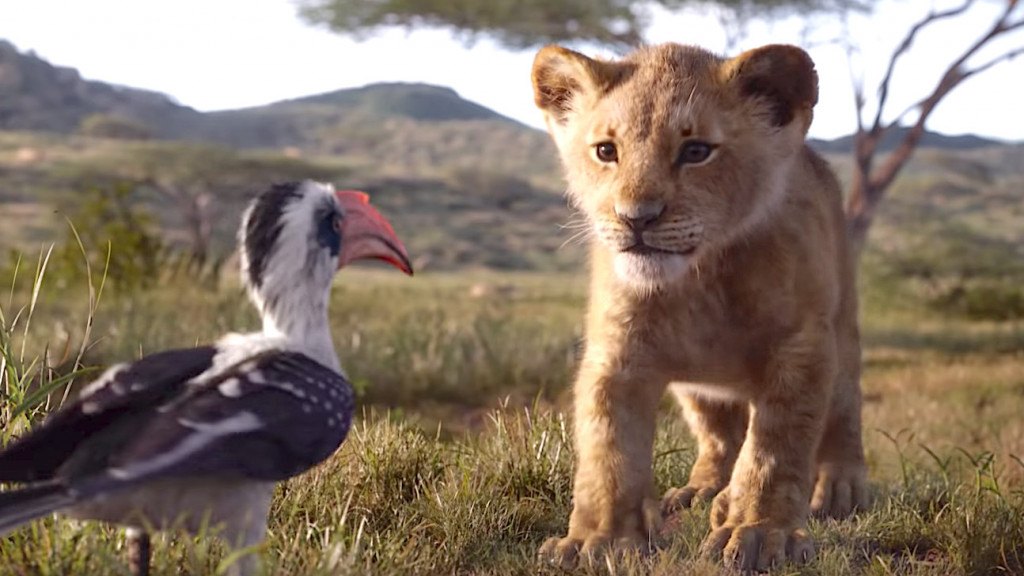 Remember how the first animated 'Lion King' movies had us in tears when it came out in the 90s. After almost two decades now, a live-action remake of the old classic is back with the adventures of Simba. Simba is the son of King Mufasa and is born in the exotic jungles of Africa. But not everyone in the jungle is happy with Simba's birth, especially the evil brother of Mufasa who has plans of his own. What follows is a story of betrayal and treachery which leads to Simba being exiled from his own kingdom. He must now take the assistance of his few close friends who still believe in him and find his way back to the throne that originally belongs to him. Simba sets out on a journey of self-awareness and growth with a strong determination to avenge his father's death and take back what belongs to him. Directed by Jon Favreau and starring some of the greatest actors like Seth Rogen and Donald Glover as voice artists, this remake is surely going to be worth your time.
4. Brothers' Nest (July 22, 2019)
Terry and Jeff are two brothers who are deeply sad because their mother is on the verge of dying. What pisses them off even more is that their Dad is taking advantage of her by taking over their childhood home as a part of her will. The only way to bring this to an end is by killing him and the two brothers must wisely plot his murder. The plan that they come up with is not exactly a conversation between the two but an unusual checklist and what's even more strange is that Terry is not too calm when it comes to this decision. Ultimately, the plan comes down to following the steps on the checklist to make it look like their father has committed suicide. Every single agenda on this list is carried out with utmost care and precision so that even the slightest things don't go wrong. Jeff does everything with so much professionalism, Terry almost starts wondering if he has done this before.
But nothing stops things from going wrong when Murphy's Law kicks and even after making sure that everything was being perfectly executed, things start falling apart. And as the brothers dwell deeper into this, it becomes obvious that unpredictable surprises wait at every corner and the situation they have put themselves in is darker than they had ever imagined. From the chemistry of the two, it also becomes evident that they are real brothers off-screen. This dark humor will keep you at the edge of your seat as the lunacy of the characters will take you on an unforgettable nail-biting an adventure. With almost a shoestring budget, the film offers everything from drama to humor to some really dark suspense. What more could you ask for?
Read More: Upcoming DC Movies
3. The Field Guide to Evil (July 26, 2019)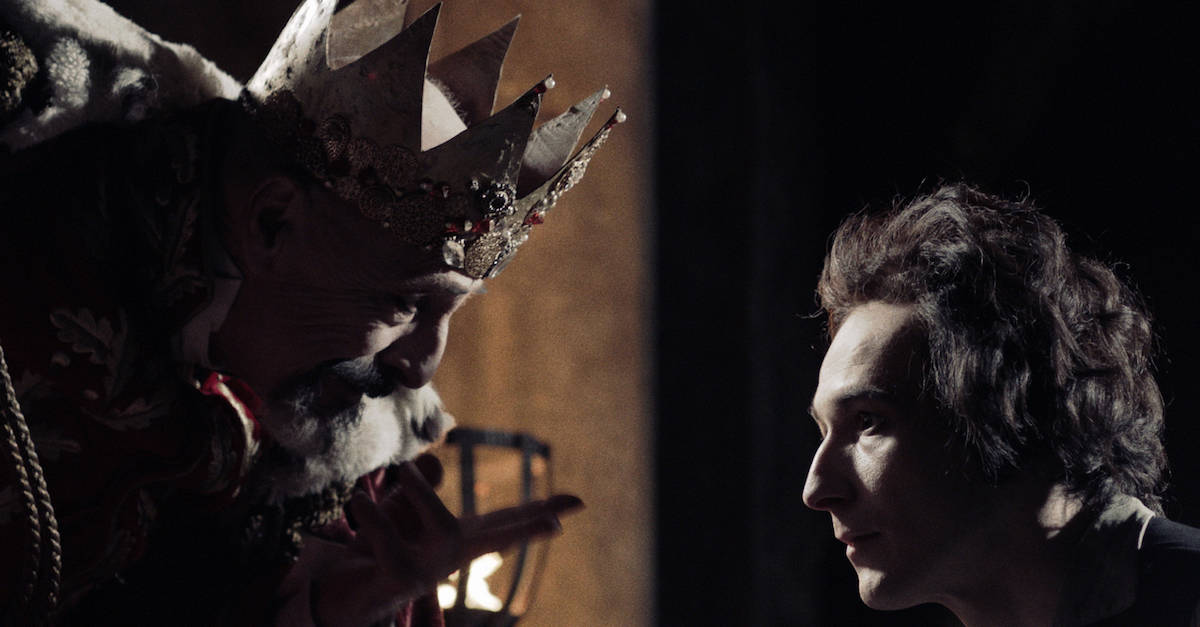 'The Field Guide to Evil' is a movie that combines anthologies about myths, superstition, and folktales that have lurked around us since ages now and we have no clue about the origins of these. This film will give you an insight into how these myths were first started and what were the stories that laid the foundation to these horrifying tales. The horror genre of today uses various references to the unforgotten superstitions of ancient times. Some of these still send chills down our spine but its also necessary to know if they are genuinely something we should be afraid of or are these just stupid ideas of the past that should be left behind.
'The Field Guide to Evil' makes an attempt to execute a more than decent idea, but for the most part of it, it fails to do so. Out of all the anthologies featured in the film that discuss the origins of all different folklores and tales, only a few are able to give out the terrifying horror that one expects out of such films. Most of them go way too deep into exploring origins of the myths and somehow get lost, moving away from what was intended. The good part is that the film allows you to look into the diversity of superstitions and myths that lurk in different parts of the world and it also has some really good special effects along with background music scores. The best way to know if this one's for you or not would be by giving it a shot and out of all the eight short stories featured in the film, you will surely enjoy at least two of them.
Read More: Upcoming Horror Remake Movies
2. Skin (July 26, 2019)
'Skin' tells the story of a young man who is raised by a group of skinheads and for obvious reasons, he grows up to become a racist. But this life stops making sense to him after a while and he decides to leave his supremacist white notorious brothers behind to start a new life of his own. With the help of a black activist and a woman he is in love with, he sets out on a transformational journey to make up for the sins of his past life. He goes through 25 brutally painful surgical removals of his tattoos that hold evidence of the crimes of his gang members. These are then used by the police to convict his former gang members. This film has quite a moving a storyline but certain parts of it are cringe-worthy, which makes it look like a not so great version of 'American History X'.
1. Once Upon a Time in Hollywood (July 26, 2019)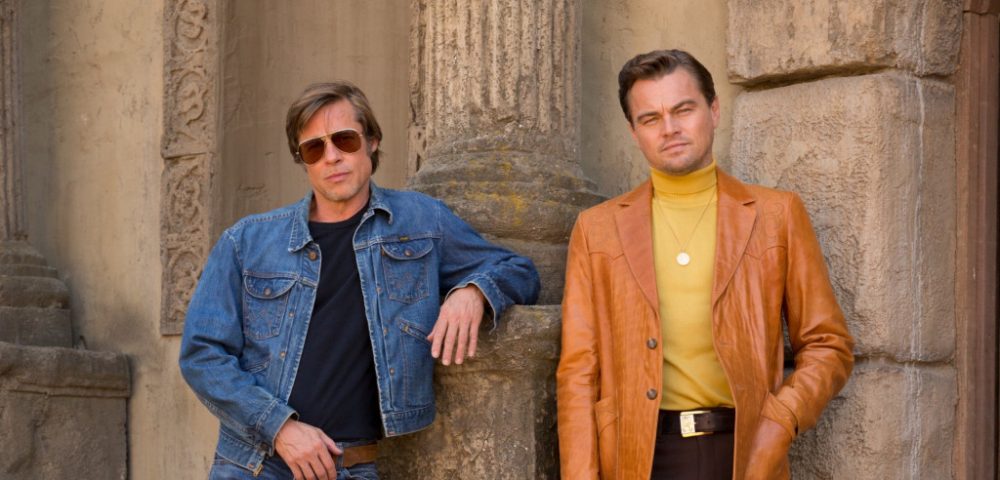 'Once Upon a Time in Hollywood', directed by Quentin Tarantino, like most of his other classics that have meta references to the past, goes straight to the source. This film follows the story of a TV actor and his stunt double who try to make a name for themselves somewhere around the year 1969. The trailer shows a washed-up actor named Rick Dalton, played by Leonardo DiCaprio, and his best friend who is also his stunt double, Cliff Booth (Brad Pitt). The two drift through the scenes of 1960 Hollywood as they spew out some typical Tarantino-esque dialogues. The film also features some other renowned stars like Margot Robbie, Kurt Russell, Tim Roth, and Timothy Olyphant. It has been a while since Tarantino and Harvey Weinstein have collaborated for a movie together and that's the reason why this is one of the most anticipated films of the year.
Read More: Upcoming Disney Plus Movies