What possible analogies could you draw with cinema? I have always thought of cinema as food. Some taste good. Some don't. But ultimately, you can't live without it. Our tastes evolve with time, our experiences in life and our discovery of more films from across the world that transcend cultural barriers and the boundaries of universal human sensibilities. But for most of us cinephiles, the tryst with serious cinema began with Hollywood. And Hollywood has played a huge part in shaping up my tastes and perspectives on cinema. And why not? This is a film industry that could boast about its rich cinematic culture right from the times of the great Charlie Chaplin, Alfred Hitchcock, Stanley Kubrick, Martin Scorsese, Steven Spielberg to the modern-day mavericks Paul Thomas Anderson, Richard Linklater and Christopher Nolan. But there is a lot more. And I really mean a lot more to cinema than the single-most dominating film industry in the world.
The term "World Cinema" in itself is an interesting one. An evolved term that has come to be referred from the English speaking countries' perspective. World Cinema, or foreign language cinema, includes films from countries where English is not spoken or not the first language. While some film geeks here might be familiar with the works of revered cinematic visionaries like Andrei Tarkovsky, Ingmar Bergman and Jean-Luc Godard, chances are most people looking to explore the vast ocean of cinema beyond Hollywood might not be aware of the works of some of the most renowned auteurs working in world cinema today which brings me to the focus of this article.
This list that I am going to present here takes a look at directors from world cinema who are at the peak of their artistic and creative powers. I have deliberately avoided foreign filmmakers who have established their careers in Hollywood today like Alejandro Inarritu, Alfonso Cuaron just to provide maximum variety to the list. As you know, every list is subjective and this list here, is my take on the most exciting foreign filmmakers working in world cinema today. Here they are:
10. Park Chan-wook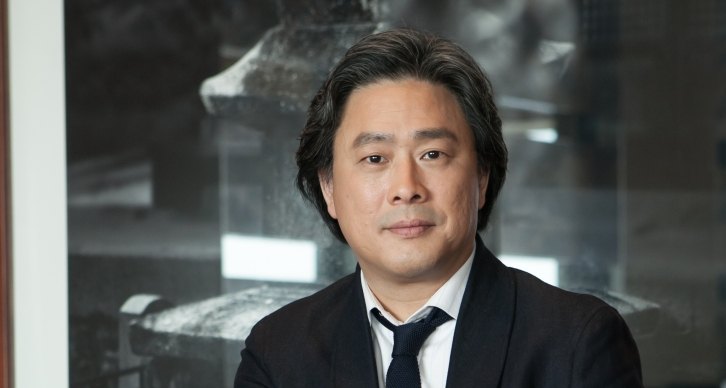 Park Chan-wook is a name that is widely popular in movie buff circles thanks to his stylish, seductive Vengeance trilogy. And to exclude this South Korean maverick from this list would seem almost blasphemous to contemporary film fanatics since his 2003 cult classic mystery thriller, 'Oldboy' is the ultimate epitome of cinema at its most exciting and riveting form. His films are known for their extremely violent content, impeccable framing, bizarre blend of humor and brutality and subjects that rip human hearts with its ferocity and tragic honesty. His latest work 'The Handmaiden', an astonishingly original, ingenious piece of work has garnered strong critical praise and was listed on numerous critics' top 10 lists, further consolidating his status as one of the best directors working in cinema today.
9. Jacques Audiard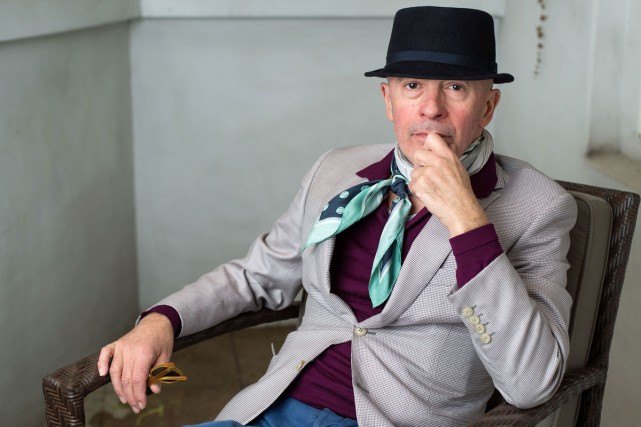 It wouldn't be an overstatement to say that Jacques Audiard would have clinched his place on this list even with the sole backing of his 2009 prison drama, 'A Prophet' for such was the impact he made on contemporary cinema with this masterpiece of a film. His films are often riveting portrayals of people whose lives take a tragic turn, leaving them to embrace nothing but the inevitable. Audiard's films tightly balance the essential elements of contemporary art-house dramas while managing to speak for a wider section of mainstream audience. His daring ambitions have often succeeded in breaking the cultural barriers with stories that address complex political issues, amplifying the voices of the people ignored by the government and the society. Over the years, Audiard has been the recipient of numerous awards and nominations from film festivals across the world, making him the most exciting contemporary French filmmaker.
8. Bong Joon-ho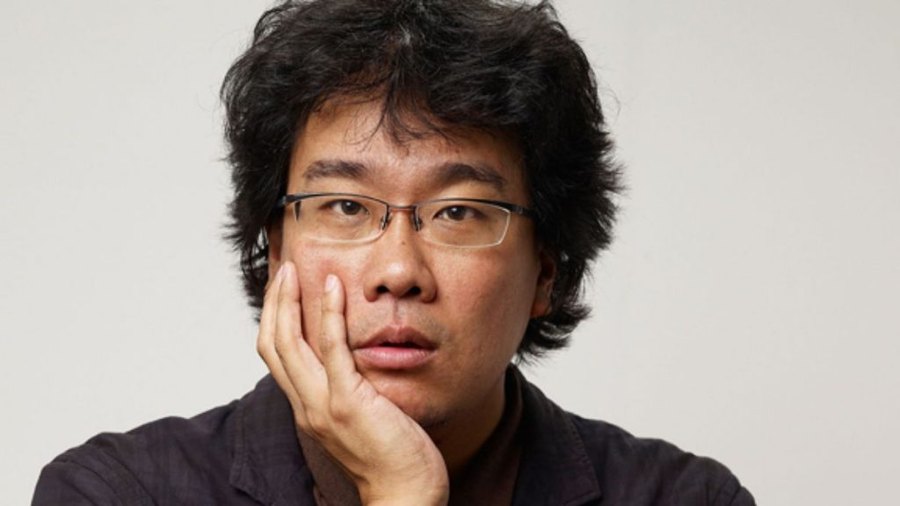 Quite possibly the most underrated Asian filmmaker working in cinema today. Joon-ho exploded on to the scene with his haunting, riveting mystery drama, 'Memories of Murder' that won numerous awards and garnered strongly positive reviews from critics, snatching the world's attention as one of the most promising young directors to look out for. His subsequent works 'The Host', 'Snowpiercer' are among the most widely acclaimed films of this century, raising the anticipation for his upcoming action-adventure, 'Okja'. Joon-ho's fascination with a wide variety of subjects and genres ranging from mystery thrillers to science fictions and action adventures while oscillating the mood and tone in his films by fusing elements of suspense, black humor and tragedy makes him one of the most interesting and unique contemporary filmmakers in cinema.
7. Lars Von Trier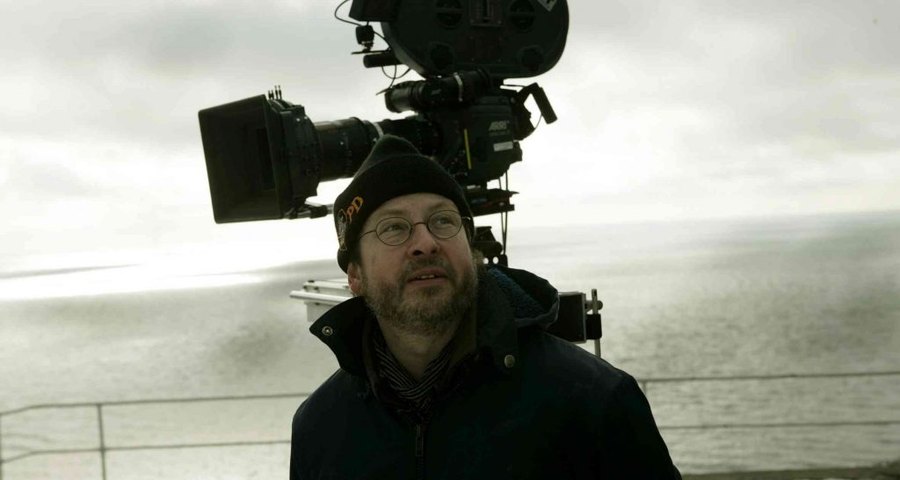 Passionately hated and ruthlessly bashed for his outrageous cinematic ventures, Danish auteur Lars Von Trier is undoubtedly the most controversial filmmaker working in cinema today. But even the most savage criticisms have failed to enfeeble the power and punch of his vision that is profoundly provocative in its approach and viscerally powerful with strong, sensuous use of imagery. Trier explodes his heart out with the camera, breathing life and spewing his venomous vision of human nature on to every frame that is disturbing in its intensity but seductive in its honesty. His early works including the mini series 'Riget' were deeply rooted in a wry sense of humor. But his subsequent later works polarized critics and cinefreaks due to their sheer experimental nature and transgression of the accepted cinematic norms. You might hate the man for his guts and audacity to experiment and push himself beyond the boundaries of conventional mainstream cinema but there is absolutely no denying the fact that Lars Von Trier is one of cinema's most exciting filmmakers working today.
6. Cristian Mungiu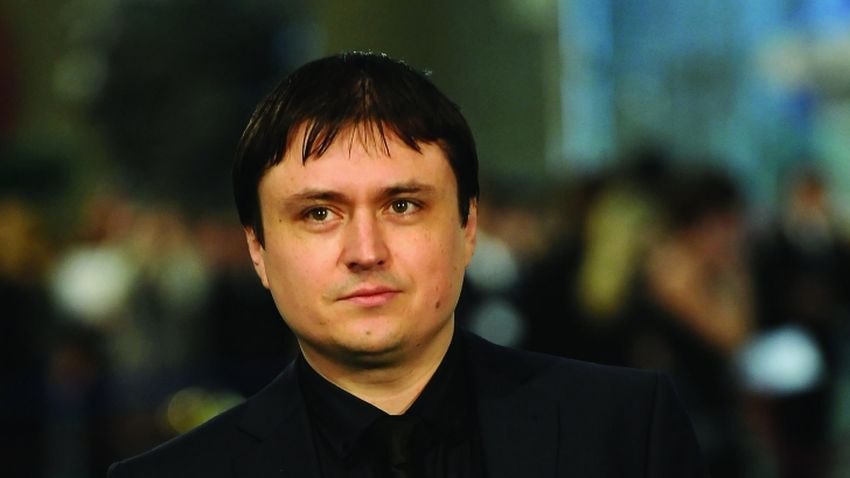 The world stood up and took notice of this genius back in 2007 when his nerve-racking drama of two college students trying to arrange for an illegal abortion in Communist Romania, swept almost all of the major international awards and won the most coveted Palme d'Or at Cannes for feature film. He followed that up with 'Tales from the Golden Age' in 2009 and 'Beyond the Hills' in 2012, both exploring tragic Romanian lives, and most recently with 'Graduation', an immensely powerful, emotionally complex drama that tells the story of a father striving hard to salvage his daughter's life and jeopardized future while confronting the moral complexities of reality. Mungiu's style is characterized by astute focus on his characters with tight, calculated camera placements and movements. With major award wins at Cannes and other international film festivals for his work over the last 10 years, he assures the world with a career so promising that we could see him turning into one of European cinema's finest auteurs in the very near future.
5. Pedro Almodovar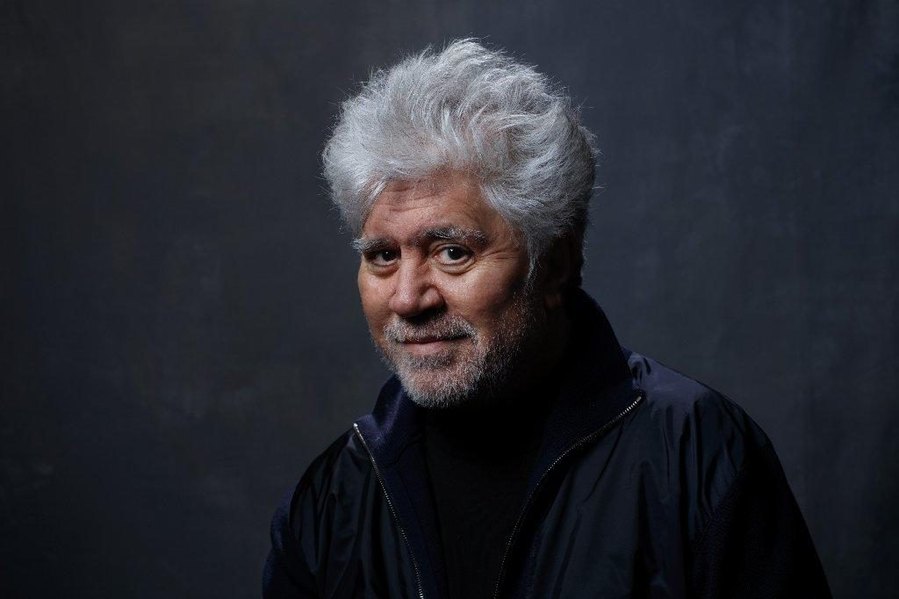 Perhaps the most popular filmmaker working outside Hollywood today. Pedro Almodovar's cinema is enriched with melodrama, romance, Spain and women. His films are throbbing emotions that explode in your face and take on complex themes such as gender identity, human desires and family. His boundless love for women has often resulted in giving cinema some of its most exquisitely crafted, complex female characters of all time. Almodovar's vivid use of colors and the Spanish exuberance exuded in his films make him the most influential contemporary filmmaker from Spain. His films 'Talk to Her', 'All About My Mother', 'Women on the Verge of a Nervous Breakdown' and 'The Skin I Live in' are all highly acclaimed works of art that have attained immense popularity among movie buffs across the world.
4. Wong Kar-wai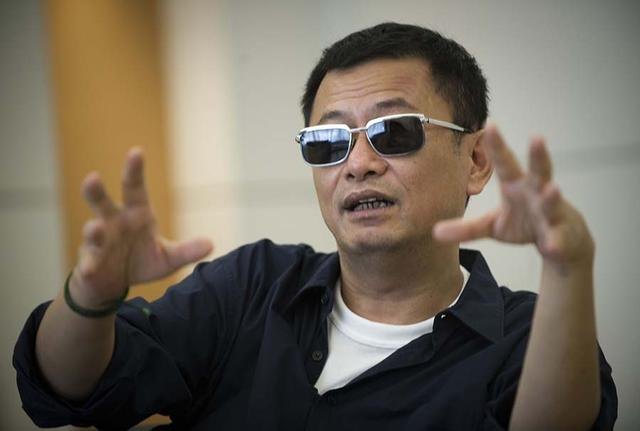 What if someone could take something as mundane as a smoke of cigarette being blown up in the air and turn it into a visual treat? Yes, your guesses are right. I am talking about the Hong Kong auteur Wong Kar-wai. Poetic, sensuous, exhilarating, melancholic, Wong Kar-wai's cinema is just human emotions in colors. Like most cinephiles, I first heard about him when I discovered his highly acclaimed romantic drama, 'In the Mood for Love'. And within minutes into the film, I realized what it means to be a visionary. His perceptibly distinctive style and command over the medium makes him one of modern day cinema's truly great auteurs. His films are drenched in a certain sense of desperation and longing for love between characters who happen to meet at sidewalks, crowded alleys, on the raining streets or at the turbulent corridors of a fleeting life. While 'In the Mood for Love' is widely regarded by critics and audiences as one of the greatest films of the 21st century, his earlier works remain largely unexplored by international audiences and we can only hope that the man would one day gain the recognition he truly deserves beyond a single film.
3. Asghar Farhadi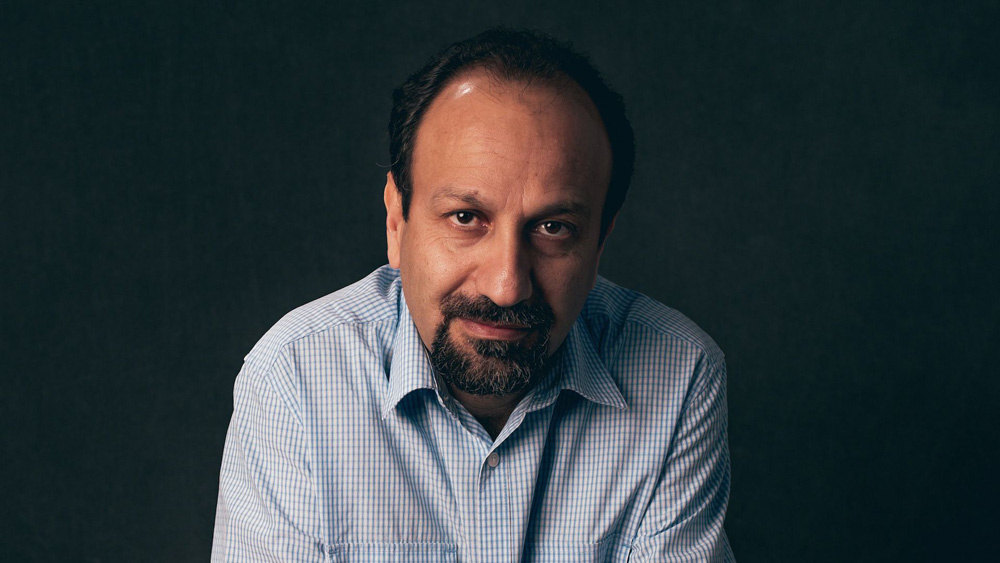 This man probably needs no introduction for his films have transcended the ethnic and cultural barriers and boundaries of universal human sensibilities with the sheer power of raw human dramas. Despite making his directorial debut way back in 2002, it was not until 2009 that Farhadi would achieve international acclaim with 'About Elly', a stunning psychological drama of a middle class Iranian family whose moral vagueness and facades are stripped open by a tragedy that would haunt them for the rest of their lives. But ever since then Farhadi has been churning out masterpieces. The most significant one being 'A Separation' which catapulted his status as one of the finest auteurs of contemporary cinema.
His films, fraught with moral ambiguities and hard-hitting realities of every day lives, work with narratives that provide varied perspectives from his characters. Farhadi possesses the raw ability to devastate his viewers, psychologically and emotionally, with stories that take place well within the 4 walls of a room, revealing the darker truths concealed by people who you realize could well be your loved ones. His latest film, 'The Salesman' won the Oscar for Best Foreign Language Film with Farhadi sweeping awards for screenplay and direction at Cannes, Asian Film Awards and The Chicago International Film Festival.
2. Nuri Bilge Ceylan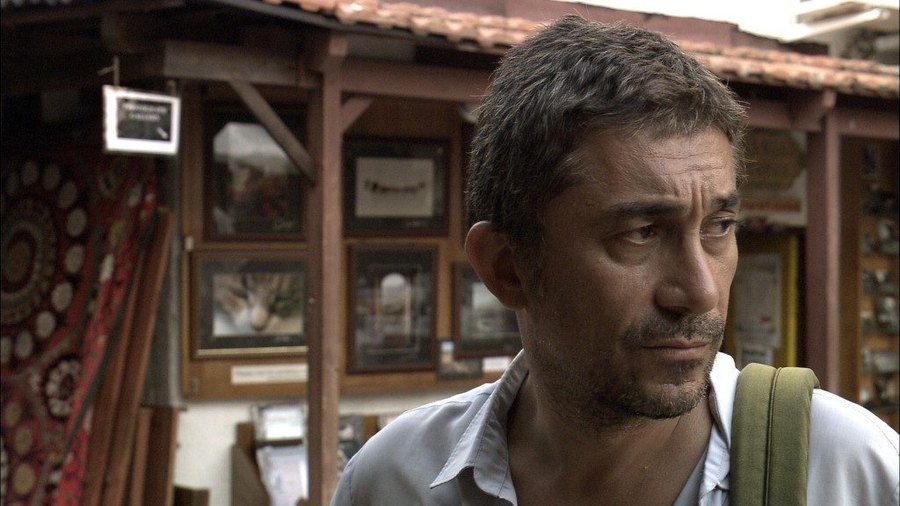 Words will have a tough time trying to describe the cinema of Nuri Bilge Ceylan and the impact it had on my life. Ceylan sees cinema in the most humdrum episodes of life. His profound, in-depth understanding of human relationships and life experiences make him one of modern day cinema's greatest filmmakers. Like Tarkovsky, Ceylan lets his characters breathe in their own secluded spaces with cold silences, often blocking his characters' faces which create a sense of anticipation in the viewers while abstaining from overly dramatic expositions. His early works, films that captured the distance in relationships and communications, were low-budget films with casts usually consisting of amateur actors, mostly his own family members. Two of his films, 'Once Upon a Time in Anatolia' and 'Winter Sleep' are often listed in polls and critics' lists to be among the finest works of the 21st century.
1. Michael Haneke
His name is Michael Haneke. Disturbing audiences is his sadistic pleasure. Arguably the greatest filmmaker working in cinema today, Haneke's films are dead-eyed stares at the cold realities of life. His films aren't poetic. They aren't sugarcoated to feed your stomach with answers that let you sleep in peace. They are rather blunt reflections of the society and the times we live in. His cold narratives mirror the sense of estrangement and isolation experienced by his characters from the society. Haneke deals with subjects that examine social issues and is unsparing in mocking the bourgeois culture.
After having started out as a film critic and then working in television for years, Haneke made his debut as a film director in 1989 with the psychological horror classic, 'The Seventh Continent'. The film depicts the emotional meltdown of an Austrian middle class family looking to escape the clutches of modern society but eventually decide to destroy themselves for no apparent reasons. His authentic style and cold approach would mark the distinctive identity that would shape up his works in the later years. But its his post 2000 works that won him numerous awards and gained immense critical recognition and praises across the film fraternity. Having already made 4 masterpieces this century, we can't help but eagerly look forward to the man, his astonishing craftsmanship and impeccable vision.
Read More: Greatest Hollywood Directors of All Time