It is common sense. If a movie is good, it will get attention. If it is great, it will not just get attention but also high critical acclaim and accolades. But every so often, a great movie will come along that nobody pays any attention to. Not the audiences. Not even the critics. "Why?", you might ask. The truth is I don't know. Over the years, there have been a lot of great films that for some inexplicable reason didn't get the attention they deserved to. You can call them underrated or overlooked or under-appreciated. What you can't call them is bad. Here is the list of most underrated movies of the 21st century.
20. Everybody Wants Some!! (2016)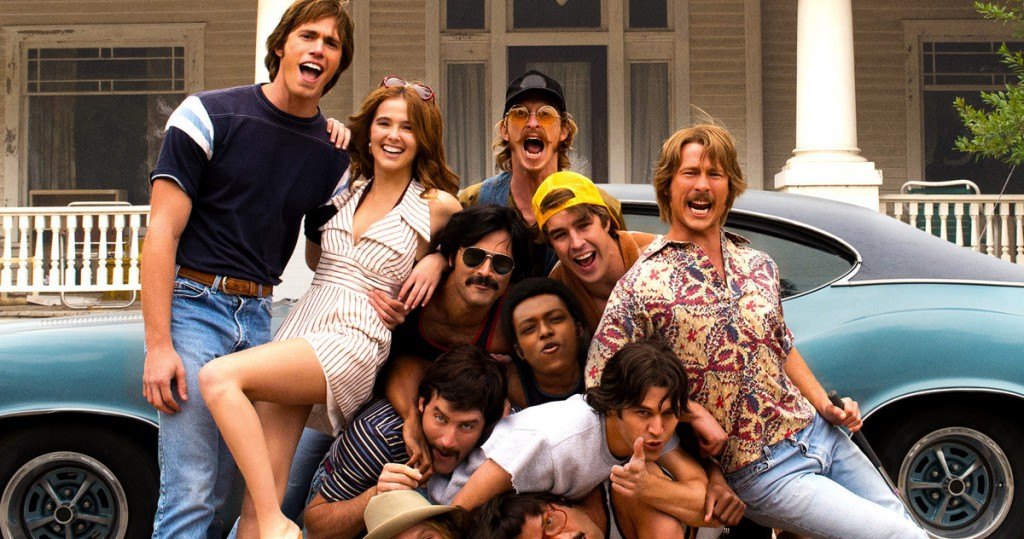 'Everybody Wants Some!!' may not be among Richard Linklater best efforts, but as a spiritual sequel to 'Dazed and Confused', it offers some great nostalgic moments with a sweet and funny story and a killer classic rock soundtrack. Critics were praiseworthy when the film released but soon forgot about it. The less said about the general audiences the better. I think, people now, especially after 'Boyhood', expect more out of Linklater. So, most of his minor works would probably remain under-appreciated.
Read More: Best Motivational Movies of All Time
19. Sunshine (2007)
The story of the film revolves around a team of international astronauts, who are sent on a dangerous mission to reignite the dying Sun with a nuclear fission bomb in 2057. It is one of the rare films that combines action and science-fiction with electrifying results. It is a little sad to see that such a gem of a film coming from the stables of an Oscar-winning director, Danny Boyle, is yet to be discovered by the cinephiles.
18. Solaris (2002)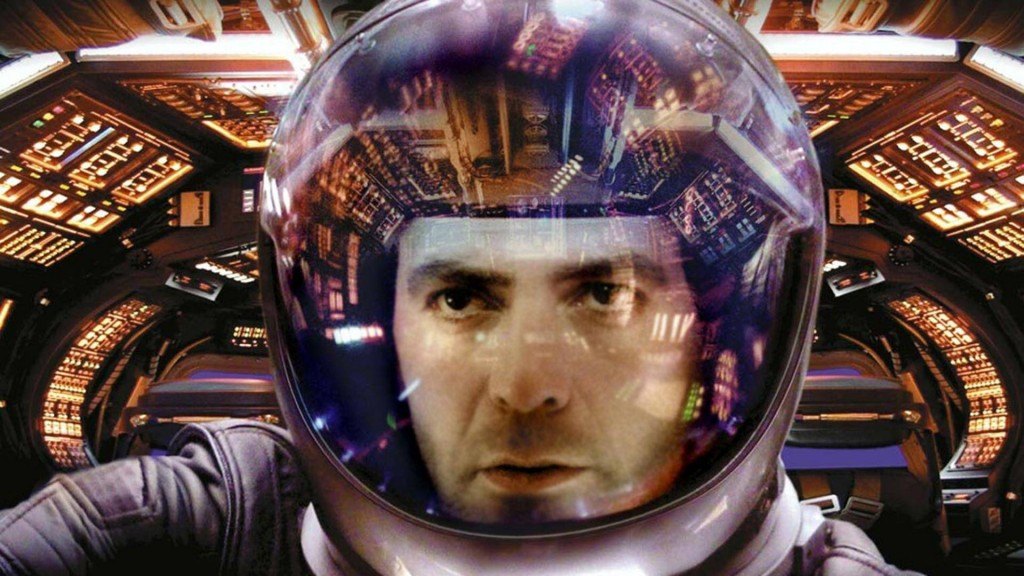 A remake of Andrei Tarkovsky's 1972 classic and one of the few remakes that manage to retain the greatness of the original while approaching the story with a unique new perspective. Starring George Clooney, the film is the story of a troubled psychologist who is sent to investigate the crew of an isolated research station orbiting a bizarre planet. Mysterious, beautiful and affecting, 'Solaris' is about how cruel memories sometimes can be. The film flopped when it released; critics weren't very kind either.
Read More: Best Movies About Mental Illness
17. The Grey (2012)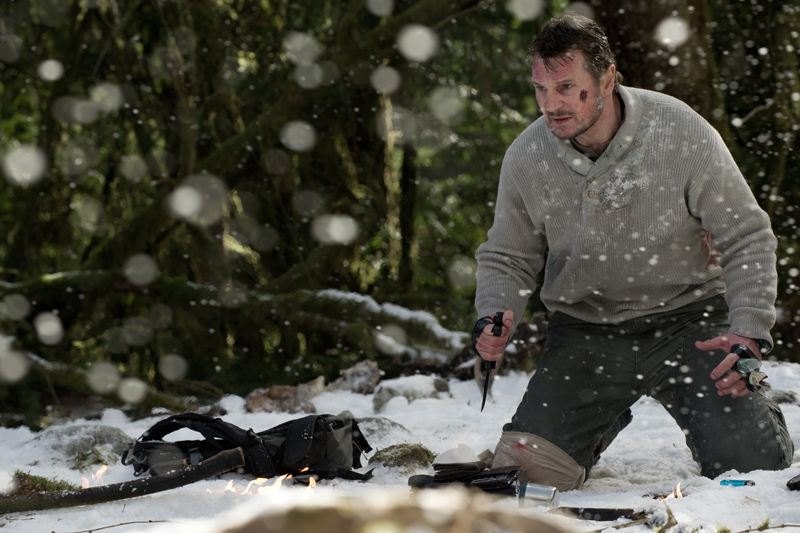 Starring Liam Neeson and Frank Grillo in lead roles, 'The Grey' tells us about a band of hard-working oil refiners, who en route to a vacation, gets stranded in frozen wilderness where they have to fight the harsh icy weather and a pack of hungry wolves to get to the nearest civilization. As good as an adventure film can get, 'The Grey' inexplicably didn't ruffle any feathers — unless you want to count an average box-office an achievement of some sort. As more and more people saw the film, they realized what a true gem of a film they were missing on. One of the most overlooked movies of recent times.
16. Source Code (2011)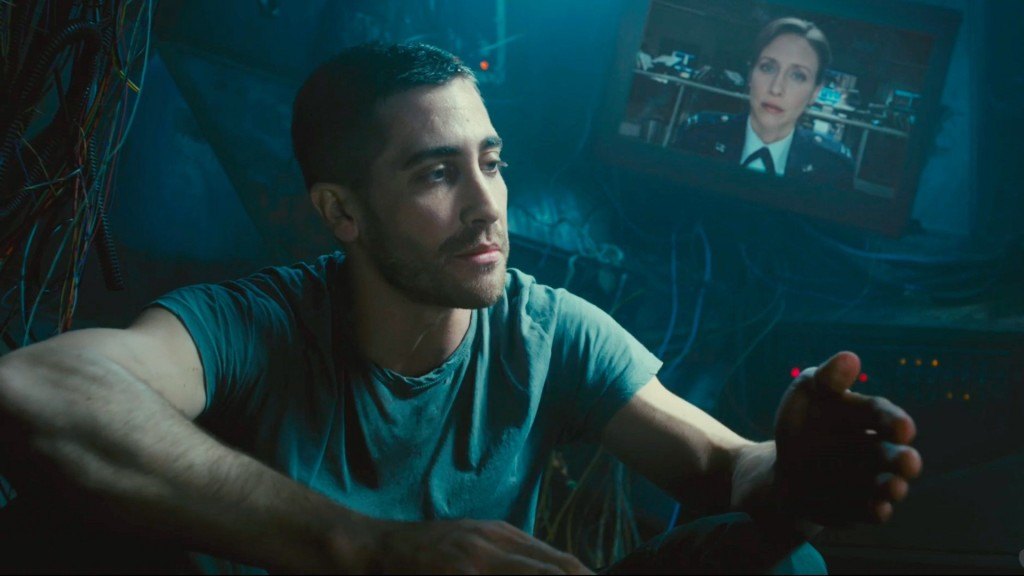 From Duncan Jones, who previously directed 'Moon', 'Source Code' is a movie that will leave you amazed by its concept. Jake Gyllenhaal's Colter Stevens is a pilot and a part of a secret program of the government, by which he is given to relive the last few minutes in the life of another man, who died in a train explosion. Stevens is needed to learn the identity of the bomber, but when he takes up the task, he sees many things are at stake, the least available being time. 'Source Code' gives a new twist to the time-travel films we are used to seeing, and does so brilliantly. And yet, when the film released, it flopped at the box office.
Read More: Best Movie Cinematography of All Time
15. Hanna (2011)
14. Moon (2009)
Another entry from the stables of Duncan Jones. 'Moon' is a story of an astronaut spending his last few days on moon — before returning to earth — when something goes awry. It may have a simple premise but it is a movie with philosophical undertones that slowly and mysteriously builds to a great climax leaving you plenty to ponder upon. Two words: highly underrated.
Read More: Best Movie Opening Scenes of All Time
13. Punch Drunk Love (2002)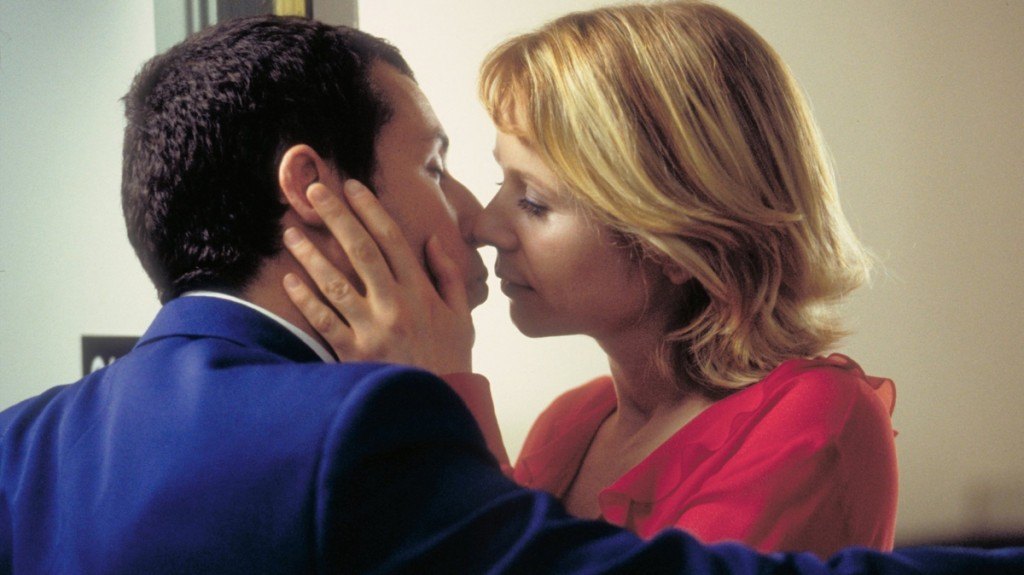 Arguably, the most underrated film of Paul Thomas Anderson. Unarguably, Adam Sandler's best performance till date. 'Punch Drunk Love' tells us about the uneventful life of Barry Egan (Adam Sandler), how he is continuously rebuked by his sister gang and how his tedious lifestyle is stirred up by events, including falling for Lena (Emily Watson). Paul Anderson uses the comic persona of Sandler and gives us a touching and unique romantic-comedy. It is a shame that the film flopped at the box-office. Critics were kind to the film when it released, but not many remember it now.
12. Dogville (2003)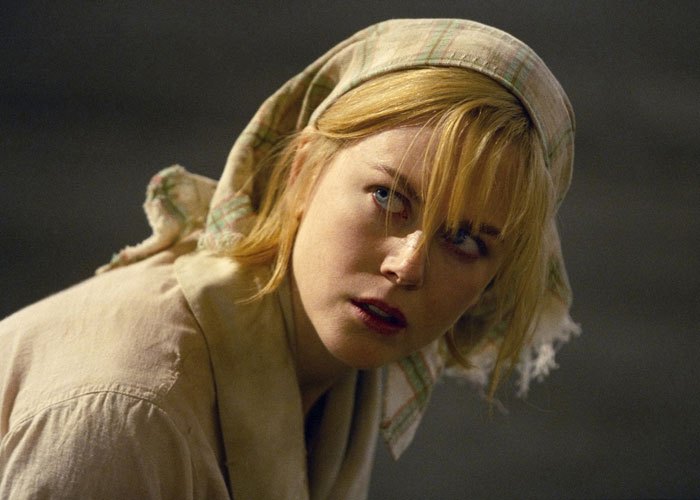 'Dogville' is a very unusual film; but it is also one of the most powerful films you'll ever see, especially, if you get the message that Lars Von Trier is trying to drive home. By choosing a very minimalistic style of presentation — that looks more like a theater than a film — Trier squarely focuses on the characters and their intent. There are few films that have shaken me to the core as this one.
Read More: Best Science Movies of All Time
11. Killing Them Softly (2012)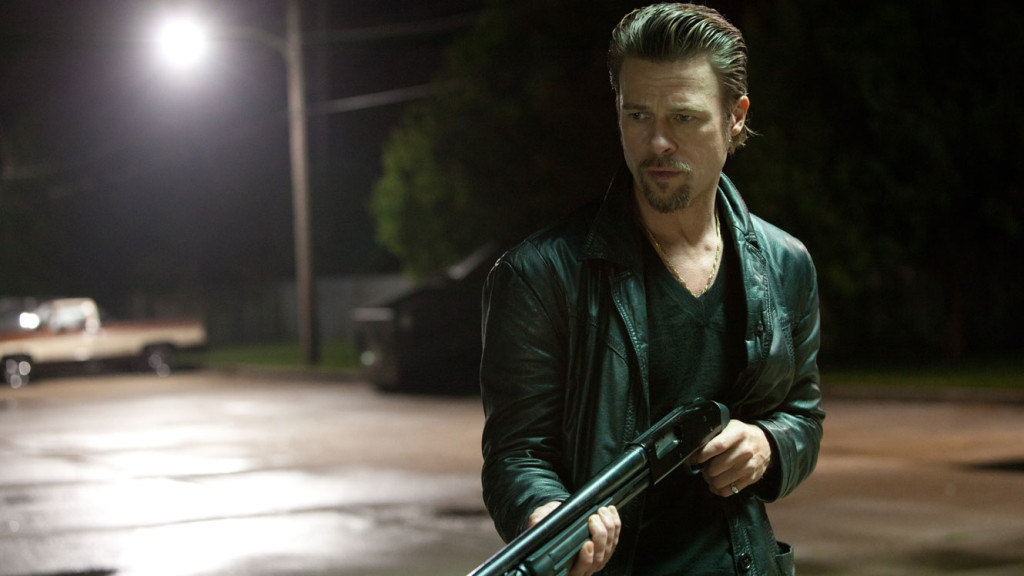 With Brad Pitt as the lead, 'Killing Them Softly' is a story of a cold war between two gangs, when one gang leader hires a thug to disrupt a card game hosted by his competitor and the other gang leader turns to a mob enforcer to eradicate those responsible for the disruption caused. Andrew Dominik has to be one of the unluckiest directors. Everyone in the industry highly respects his talent but all his films have failed miserably at the box-office. At least his 'The Assassination of Jesse James by Coward Robert Ford' got some Oscar attention, but 'Killing Them Softly' was widely ignored in spite of being an equally great film.
10. Two Lovers (2008)
One of the most heartbreaking love stories I have ever seen. While most of the love stories hardly linger in reality, 'Two Lovers' have easily relatable characters, who you may sound, look and feel familiar — and yet they are not. The pain, the agony, the desperation, the anxiety of love and heartbreak hardly ever get depicted in cinema as they do in 'Two Lovers'. The feelings of characters feel real. The climax of the film will break you into pieces and will remain with you weeks after you have watched the film.
Read More: Best Plot Twist Movies of All Time
9. The Fountain (2006)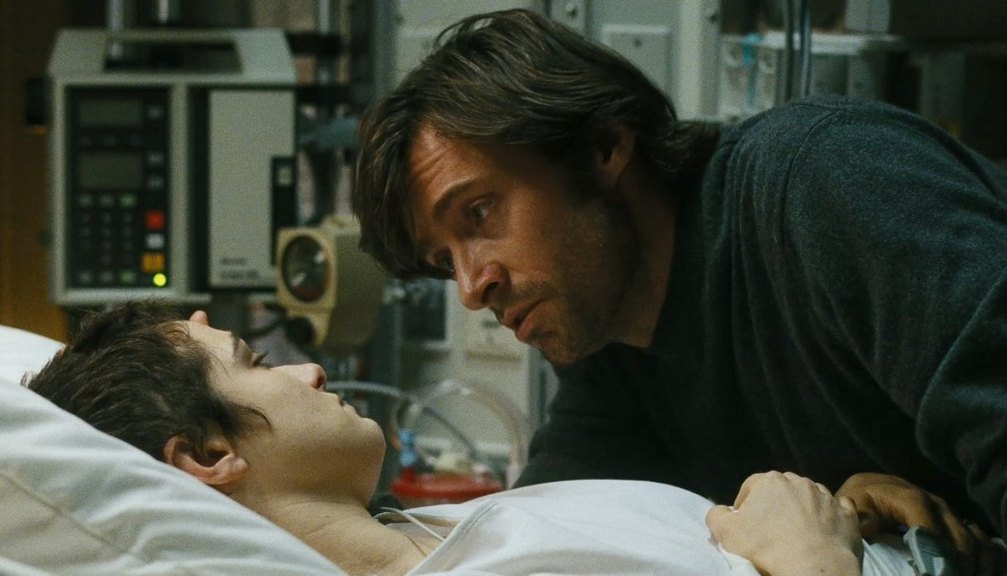 Directed by Darren Aronofsky ('Requiem for a Dream' and 'Black Swan'), 'The Fountain' stars Hugh Jackman and Rachel Weisz in lead roles and tells us about a man, who travels through time; in the past to search for the Fountain of Youth, lives the present as a scientist finding the cure for cancer and in the future as an astronaut to explore space. The film, over the years, has gained a cult following and but when it was released not only it bombed at the box office but critics ruthlessly butchered the film.
8. Blue Valentine (2010)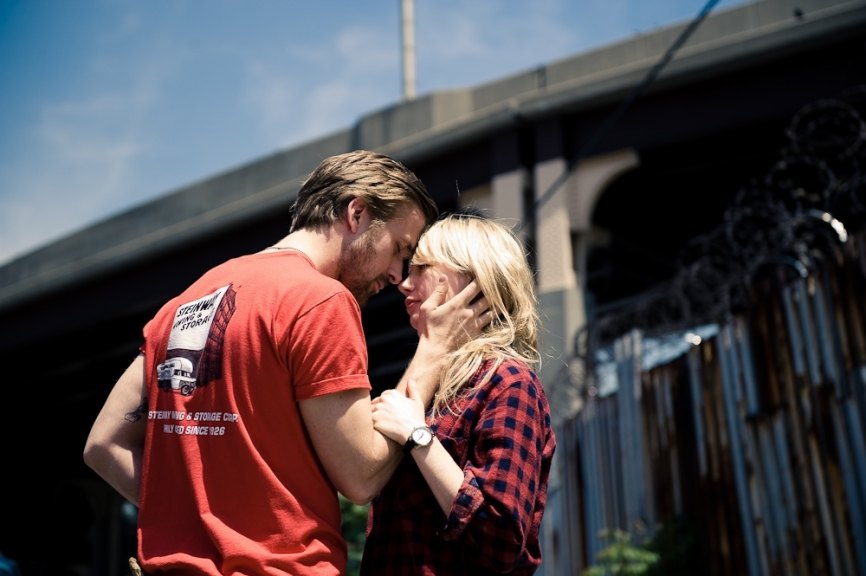 Starring Ryan Gosling and Michelle Williams, 'Blue Valentine' is a story about a couple, who the world sees as a perfect relationship, but are actually in a downward spiral caught up between lack of ambition and retreat into self-ambition, hence slowly resulting in a failed marriage. One of the best movies about marriage, 'Blue Valentine' is so honest in its rendering that it is not easy to sit through the film. But if you do, you will realize what a truly exceptional film this is.
Read More: Best Detective Movies of All Time
7. Birth (2004)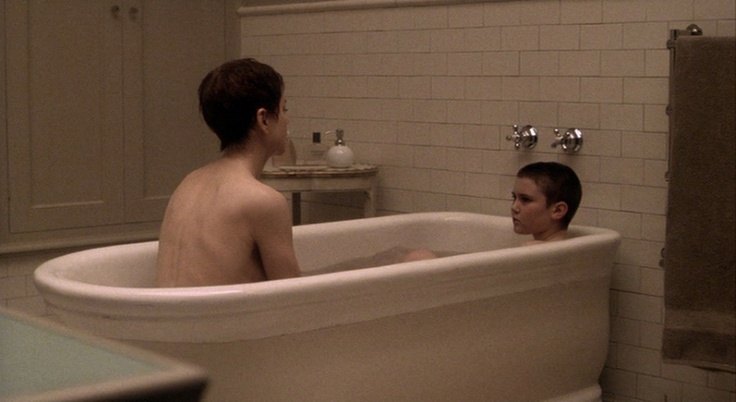 A taut, suspenseful drama from start to finish, 'Birth' is a story of a ten-year-old boy who attempts to convince a woman that he is her dead husband reborn. The beauty and the merit of 'Birth' are not as much in its story — which has flaws — as it is in its treatment. Haunting score accompanied by extraordinarily gorgeous cinematography, 'Birth' works on you like a magic — slowing sucking you inside and then never letting you go. Not to mention, it features the Nicole Kidman's career best performance.
6. Fish Tank (2009)

'Fish Tank' deals with the trysts & tribulations of a 15-year-old rebellious girl Mia, living in a downtrodden neighborhood of London and what transpires when she starts getting attracted towards her mother's new boyfriend. Once you start watching the film and have let go your initial inhibitions, it won't be long before you get completely sucked into the world of Mia – her rebellion, her fetish for hip-hop dance and her vulnerability. Easily, one of the most original films of this century.
Read More: Best Afterlife Movies of All Time
5. Eastern Promises (2007)
Directed by David Cronenberg and Viggo Mortensen and Naomi Watts in leads, 'Eastern Promise' is a story about a ruthless and mysterious man, who crosses his paths with a midwife, who has discovered damaging secrets about a crime family, and now must devise a plan of death and retribution. One of the best films of Cronenberg, 'Eastern Promises' didn't do well at the box-office but received decent reviews. Mortensen got an Oscar nomination, though the film deserved much more: Best Supporting Actress for Watts and Best Picture/Director.
4. 25th Hour (2002)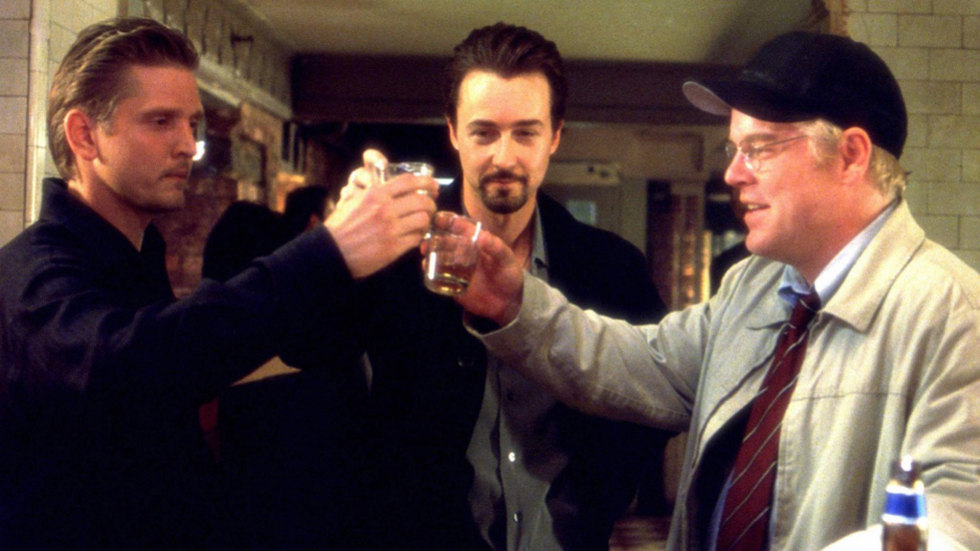 Spike Lee's best film since 'Do the Right Thing', '25th Hour' is more than just a tribute to New York City — Lee's home — post 9/11 attacks. Smart, restrained and atmospheric, it is a film about how "fear" is an integral part of everyone's life and how it also drives and influences the decision-making of a person. The open-ended climax takes the film to even a higher level of artistry. I am aware of the fact that it has featured in a few "best of the 21st century" lists, but still '25th Hour' deserves much more praise than it has received.
Read More: Best Revenge Movies of All Time
3. Synecdoche, New York (2007)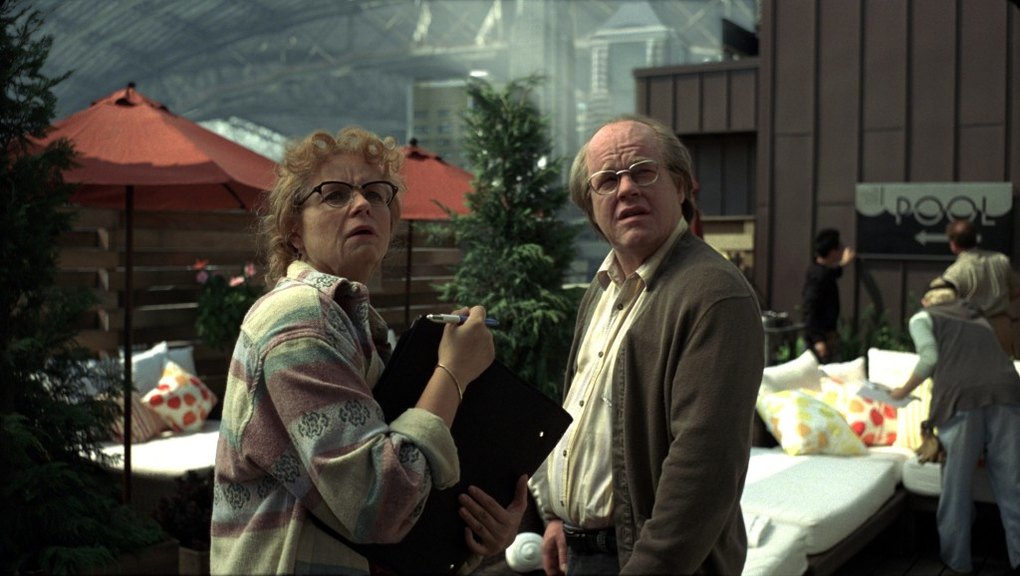 'Synecdoche, New York' is a difficult movie to watch and even stomach. It is not something which needs to be understood; movies like this need to be observed, felt and reflected upon. Intensely cerebral, oftentimes shocking, 'Synecdoche, New York' would not appeal to everyone; it is a celebration of everything an artist aspires to be, and yet it is ultimately a tragedy, showing the flip-side of artistic ambition, where the real meets the unreal, plunging the artistic mind into the dark depths of uncertainty and depression. Due to its complex nature, the film failed to gain much traction when it released. Though slowly, cinephiles are recognizing film's true worth.
2. Somewhere (2010)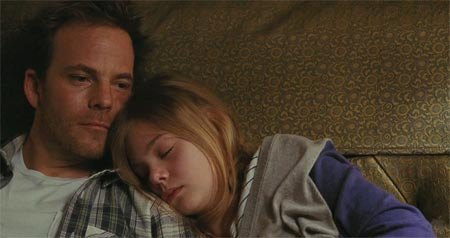 While Sofia Coppola is better known for 'Lost in Translation', one mustn't forget that she also directed an equally beautiful film called 'Somewhere'. The story of father-daughter bonding is quite apparently auto-biographical to Sofia's own childhood when she used to accompany her father, the legendary Francis Ford Coppola, to different hotels and film sets. 'Somewhere' is one of the films that doesn't astonish you instantly, but slowly grows on you as you start thinking about it. It touches the themes of solitude and loneliness — similar to 'Lost in Translation' in that aspect — but it will move you more because of the father-daughter chemistry, which is central to the film. To put it in short: the best father-daughter bonding movie ever made; such films hardly ever get made in the first place.
1. The Painted Veil (2007)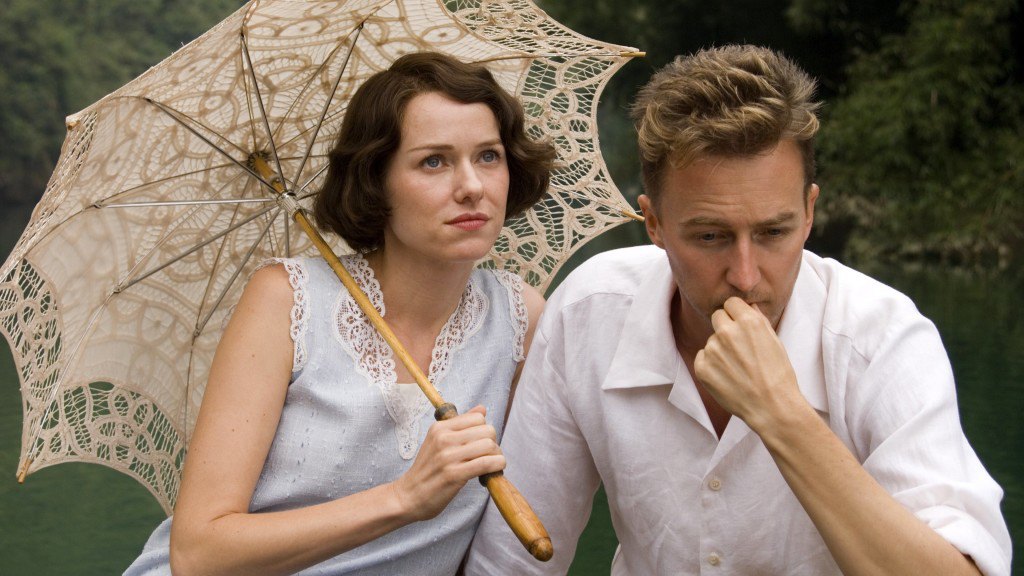 I will never understand why 'The Painted Veil' is not considered one of the greatest relationship dramas ever made. Usually, love stories or romantic dramas fall into the trap of schmaltz, but not this film. It's mature; it's beautiful, and it's tender. It will put you into a moral dilemma of which side to choose between the two flawed characters; but ultimately, you will realize nobody is perfect — neither you nor them. I have watched the film several times now, and every single time it breaks my heart into pieces. A masterpiece!
Read More: Best Entrepreneur Movies of All Time