Strangely, profitability in the film industry is highly underrated. Everybody knows that 'Avengers: Endgame' is the highest-grossing movie of all time; everybody knows 'Titanic' has won 11 Oscars. But do you know which is the most profitable movie of all time? Shouldn't every movie producer aim to make profitable movies more than high grossing movies? Instead of making a film that costs $100 million and makes $400 million (ROI: 400%), why not make 100 movies of $1 million each with higher ROI. By the way, for those who don't know what is ROI, it is equal to (Gross-Budget)/(Budget) or simply (Profit)/Budget.
So, what are the topmost profitable movies based on return on investment? Prepare to be surprised by many names on the list. While I knew that 'The Blair Witch Project' is the most profitable movie ever made, I didn't know that 'The Fault in Our Stars' is also among the most profitable films of all time. So without further ado, here's the list of the most profitable movies ever made:
20. Black Swan (2010)
This Darren Aronofsky film managed to impress both critics and audiences alike, and made a humongous profit against its budget of $13 million. The producers walked away with a profit of $316,790,117 at the end of the film's theatrical run. 'Black Swan' tells the story of a ballerina and many hardships she has to go through in her professional life. Natalie Portman even bagged an Academy Award for her performance in the film.
19. The Fault in Our Stars (2014)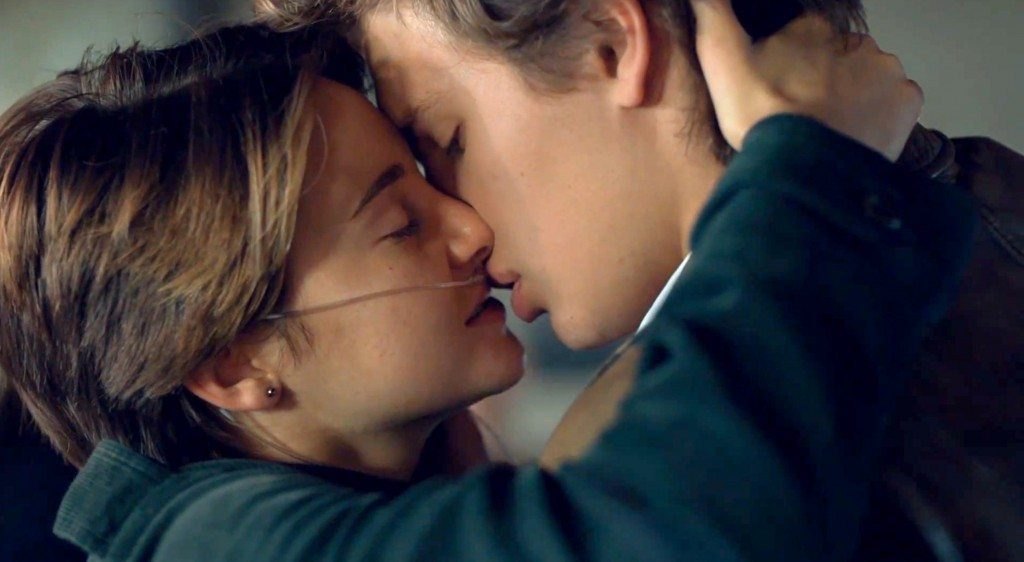 This tearjerker romantic drama is directed by Josh Boone and stars Shailene Woodley and Ansel Elgort. The film centers around the love story of two teenagers, both of whom are cancer patients. They meet at a cancer support group and together decide to embark on a journey to meet a Dutch author. Against a $12 million, the film made an ROI of 2458% after collecting $295,166,834 in profits.
18. The King's Speech (2010)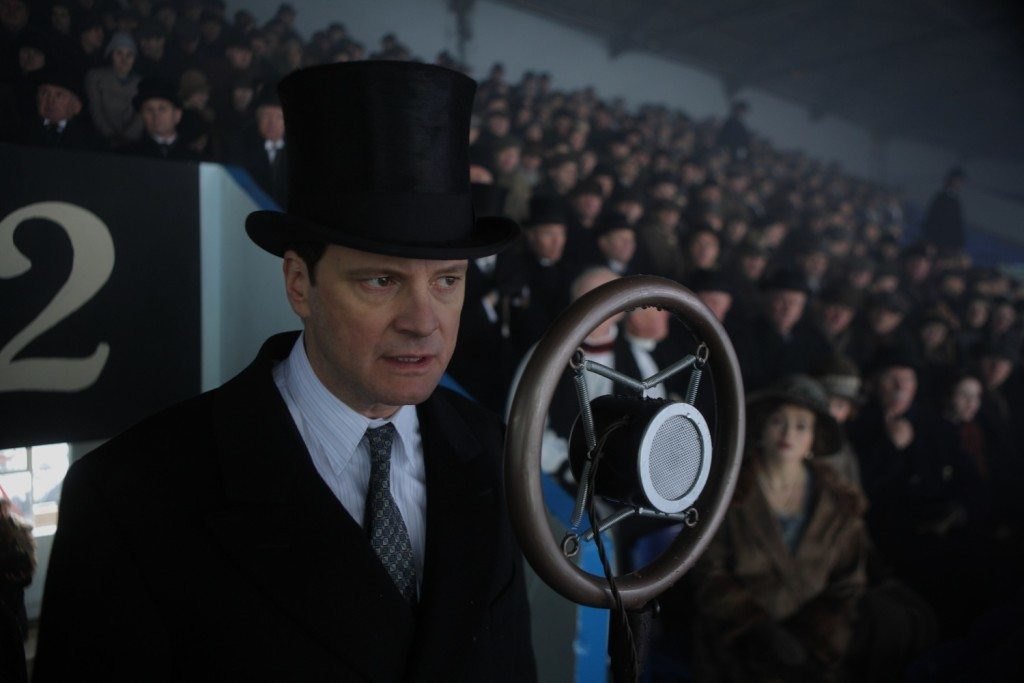 Colin Firth plays the role of King George VI in this film which won him an Academy Award for Best Actor. The film focuses on the king as he battles his stammering problem with the help of his wife and his therapist. England needs a valiant king during WWII, and George VI is ready to do anything to provide them with just that. On the back of a mere $15 million, the film made a profit of $399,211,549, with its ROI reaching the 2600% mark.
17. Young Frankenstein (1974)
Directed by the iconic filmmaker Mel Brooks, this movie continues the story of Dr. Frankenstein as he inherits his grandmother's house where he finds numerous documents of his grandfather's scientific experiments. Unable to keep a grip on his curiosity, Frankenstein starts reworking on his grandfather's experiments as well. On the back of a $2.8 million budget, the film brought in a profit of $86,273,333 with 3081% ROI.
16. God's Not Dead (2014)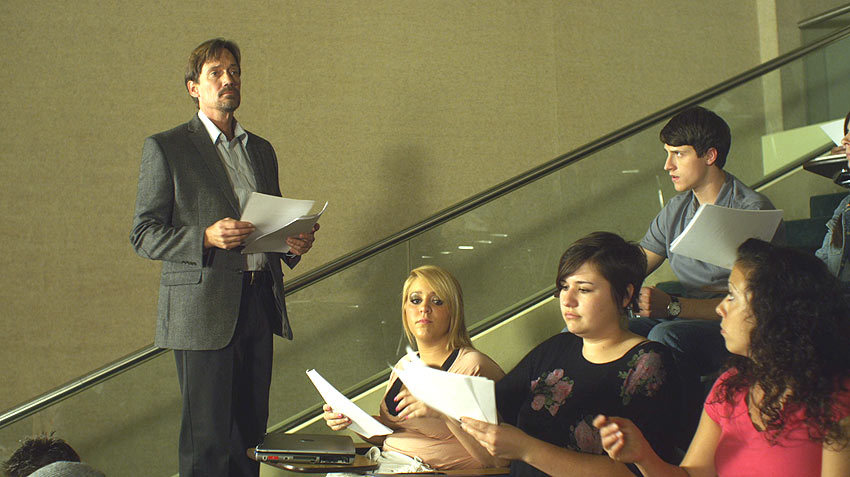 Despite receiving almost unanimously negative reviews, this film still manages to find its name on this list because of its small $2 million budget, on the back of which it made a profit of a whopping $62,667,874. The story of 'God's Not Dead' focuses on the conflict between an atheist professor and one of his students as the former asks the latter to sign a declaration saying God does not exist.
15. Peter Pan (1953)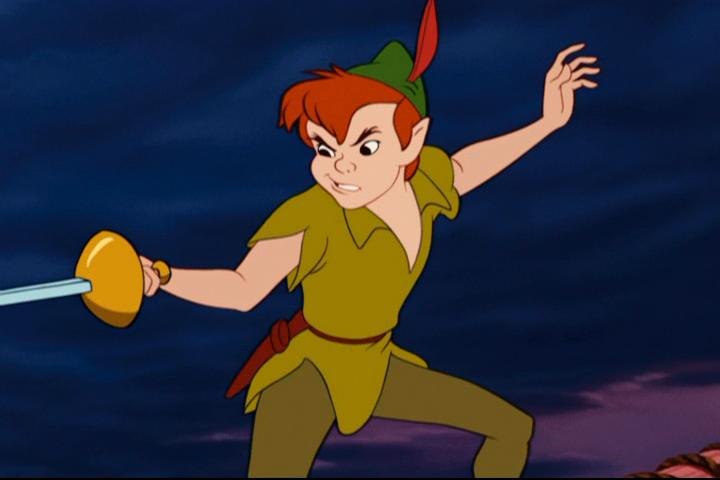 This famous children's story got a Disney adaptation in 1953. 'Peter Pan' tells the story of Wendy and her brothers as they follow the eponymous character into his magic land. But their joy evaporates when Captain Hook starts executing his malicious plots. Disney made this film on $4 million, and ended up pocketing $140,240,651 in profit. Thus, the film's ROI stands at 3,506%.
14. Annabelle (2014)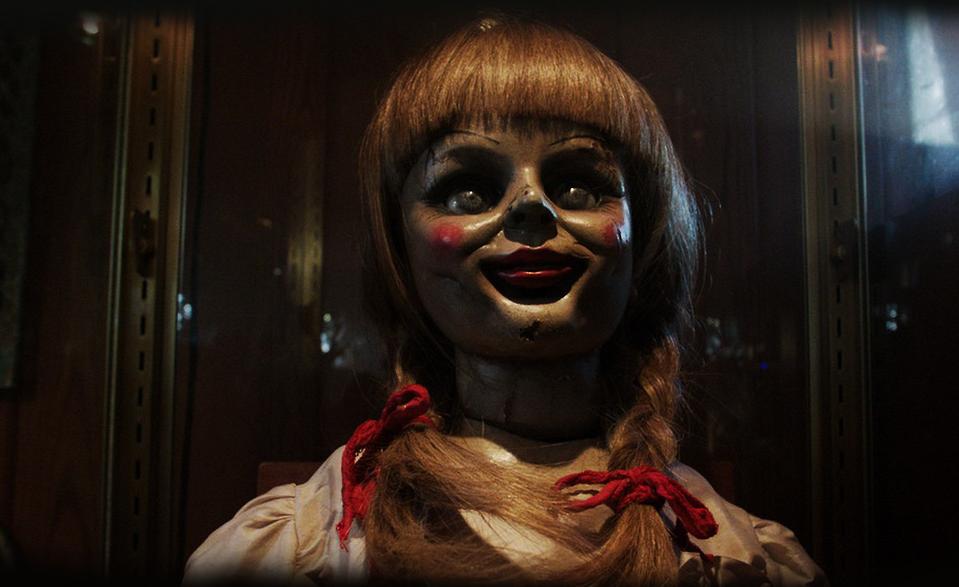 The story of 'Anabelle' belongs to the 'Conjuring' universe and focuses on the evil doll which is let loose on the couple John and Mia by two Satan-worshippers. How the evil spirit lurking inside the doll haunts the leading characters becomes the central narrative of the story. On the back of its genuinely scary moments, 'Anabelle' ended up raking a profit of $250,373,813.
13. Get Out (2017)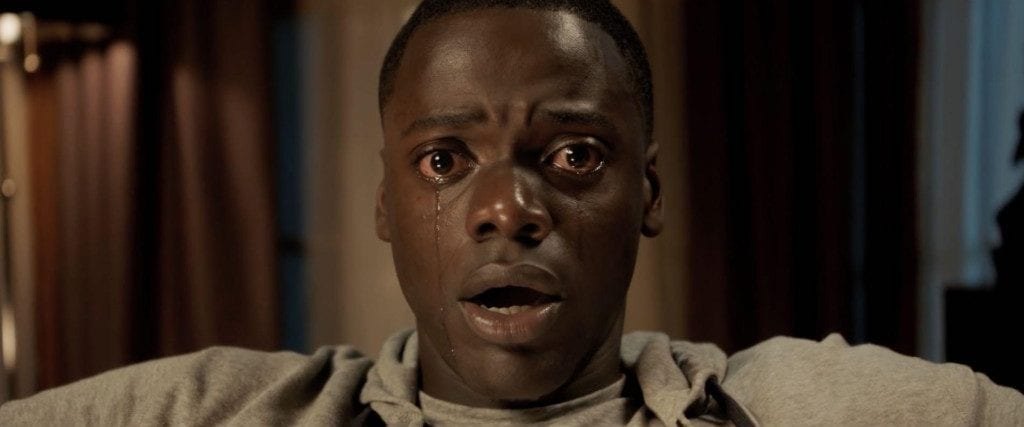 Jordan Peele's debut film really made us sit up and take notice of his fabulous talent at creating a genuinely scary film with deep political undertones. Peele's venture also resulted in a huge profit, with 'Get Out' taking home a profit of $247,695,162 on the back of its $4.5 million budget. The film's central character is an African-American man called Chris who meets his girlfriend's family at their home. Though the family appears normal at first, Chris soon understands he is in deep trouble.
12. Paranormal Activity 2 (2010)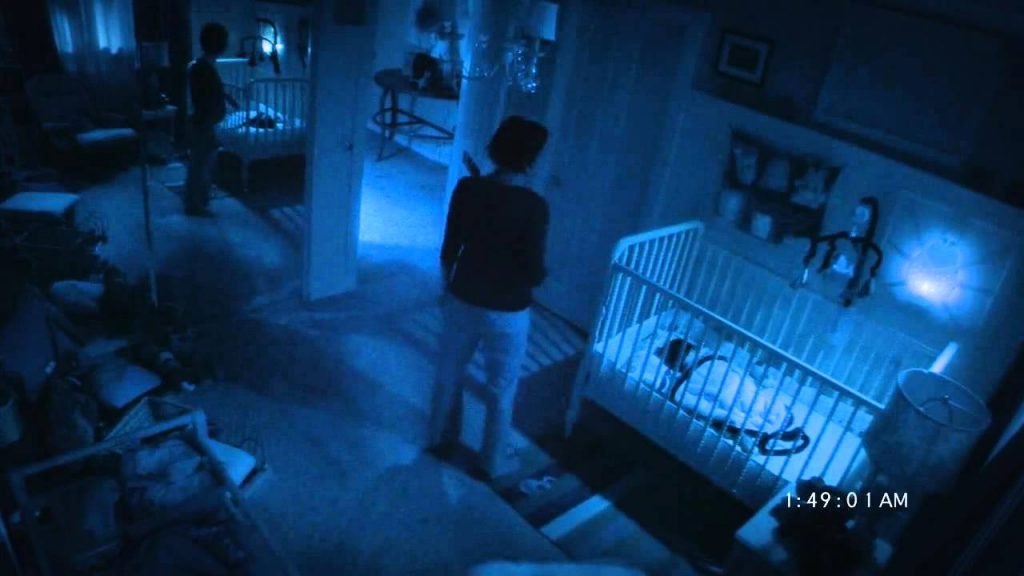 Released in 2010, this found-footage horror movie is a part of an immensely popular series that has spawned six films till date. The film centers around a family home where the patriarch installs CCTV camera after a burglary attempt. But the video which gets captured indicates that there's an invisible presence in the house. Being a found-footage film, this movie was wrapped up within a budget of $3 million. But the profit it earned is $174,512,032, makings its ROI shoot up to 5,817%.
11. Jaws (1975)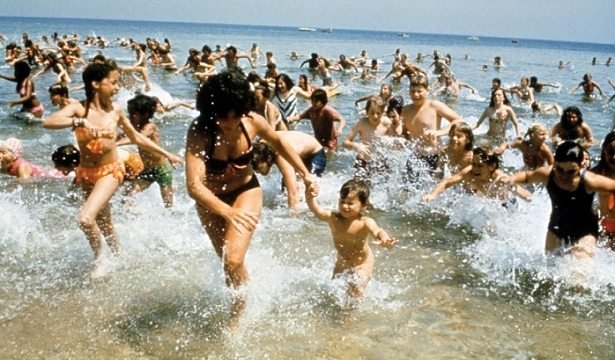 Steven Spielberg managed to make this iconic film with a mere $7 million budget. However, it ended up becoming the first-ever summer blockbuster of all time and made profits of $400,653,000. As we all are aware, the story of 'Jaws' is centered around a quiet island called Amity where the inhabitants are being terrorized by a massive shark. The film's ROI stands at 5,714%.
10. Unfriended (2014)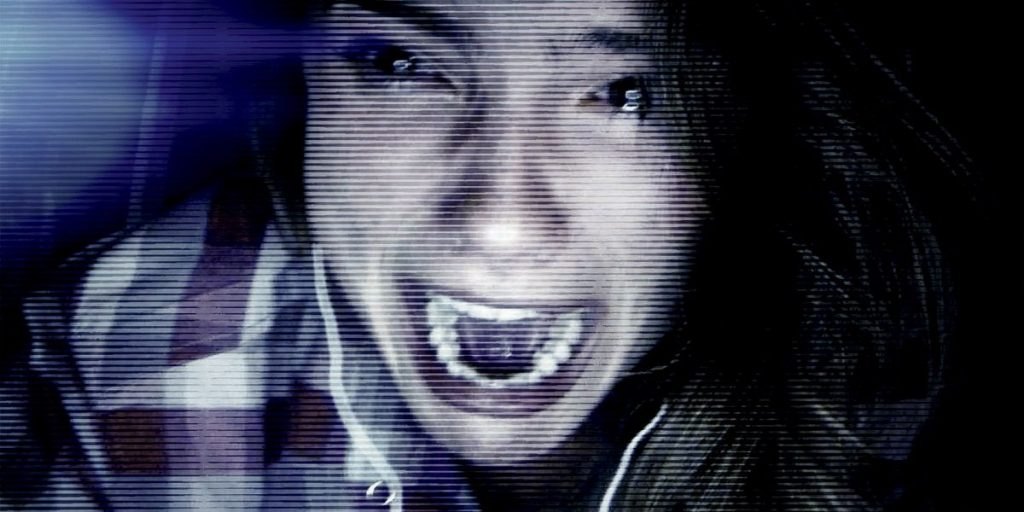 Another horror film makes the list, and this time it is 2014's 'Unfriended'. The film tells the story of six friends who get the shock of their lives when each of them receives a message from one of their dead friends. Against its $1 million budget, 'Unfriended' surprised everyone by making a profit of $63,056,643. The film's ROI stands at an astounding 6,305%.
Read More: Best Movie Franchises of All Time
9. Insidious (2011)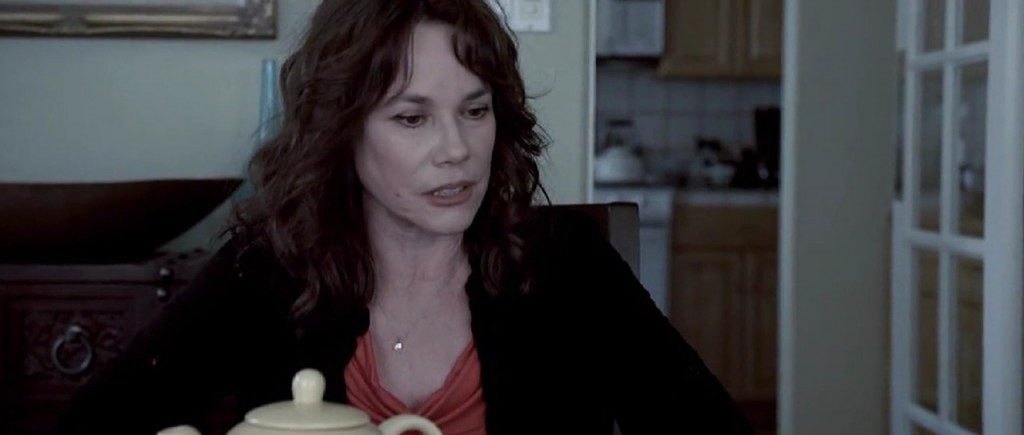 2011's 'Insidious' became a much-talked-about horror film when it first released. This is also the film James Wan directed before 2013's 'The Conjuring'. The story of the film goes something like this – when a family of three shifts to a new house, the young son falls into a coma after seeing something in the attic. What follows is a ride through the world of malevolent ghosts and spirits. The film became a major hit and made $95,509,150 in profit on the back of its $1.5 million budget. The ROI of 'Insidious' stands at 6,367%.
Read More: Best British Movies of All Time
8. Grease (1978)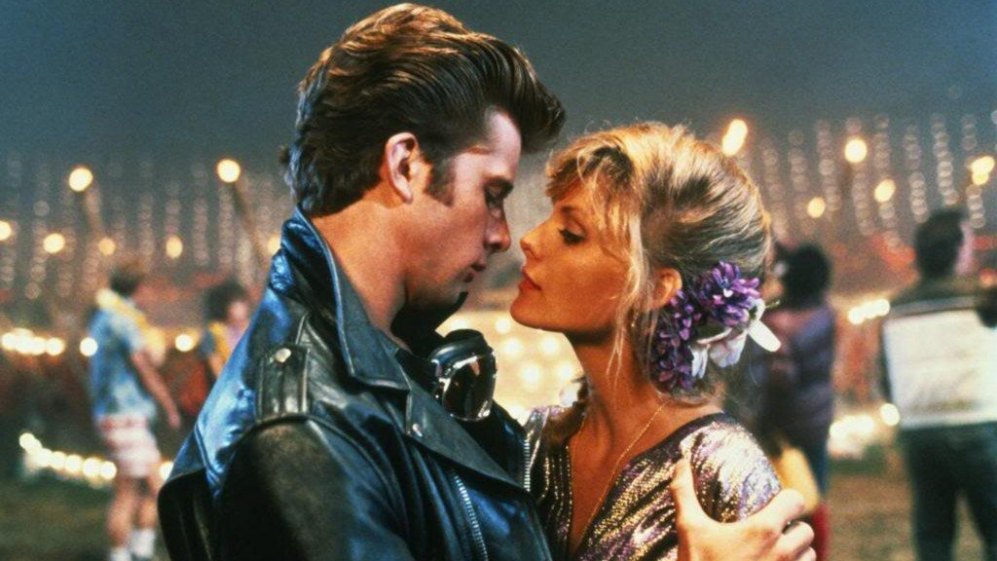 'Grease' is the film which catapulted John Travolta to superstardom and made him one of the biggest actors of Hollywood in the coming decade. The story of 'Grease' is set in 1959 and centers around Danny Zuko, a greaser, and his love story with Australian Sandy Olsson. They meet during a vacation and start a romantic affair. Hardly do they know they'll be studying in the same school once the vacation is over. 'Grease' was made on a budget of $6 million, but ended up becoming a cult film, with legions of people falling in love with it. During its box office run, the movie earned $388,955,690 in profits, gaining an ROI of 6,482%.
Read More: Best Civil War Movies of All Time
7. Star Wars Ep. IV: A New Hope (1977)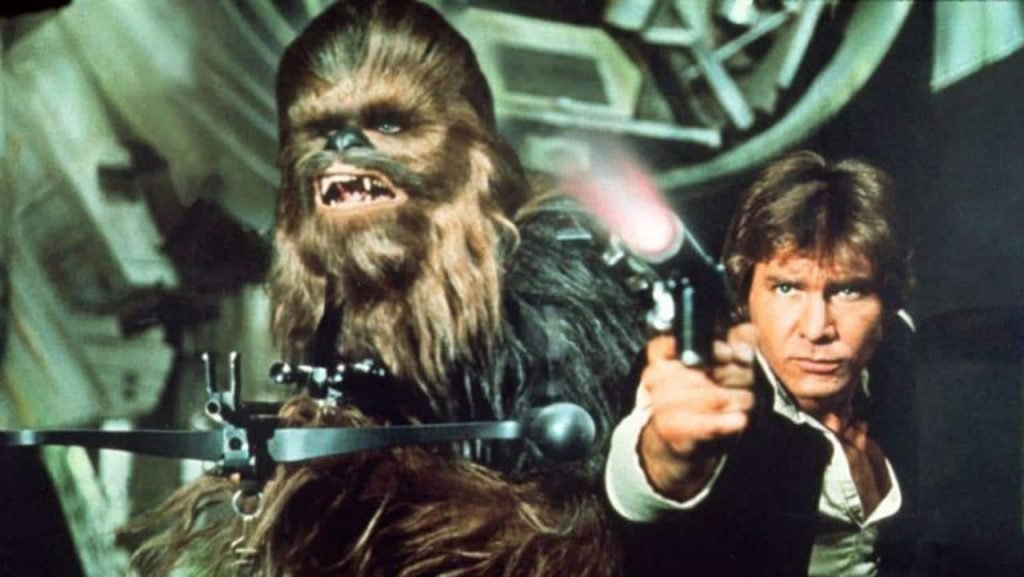 Though the title says this film is the fourth episode, it is actually the first 'Star Wars' film made by George Lucas in 1977. The film completely changed the scenario of popular science fiction films and gave the world a type of visual entertainment they had not really seen before. The story of the film centers around the journey that Luke Skywalker and Han Solo take to release Princess Leia from the captivity of Darth Vader. The film found unprecedented success among the audiences and ended up giving Lucas the formula of making money for the rest of his life. Against a budget of $11 million, the film ended up making $764,398,007 in profits, thus taking the ROI to 6,949%.
Read More: Best 9/11 Movies of All Time
6. The Devil Inside (2012)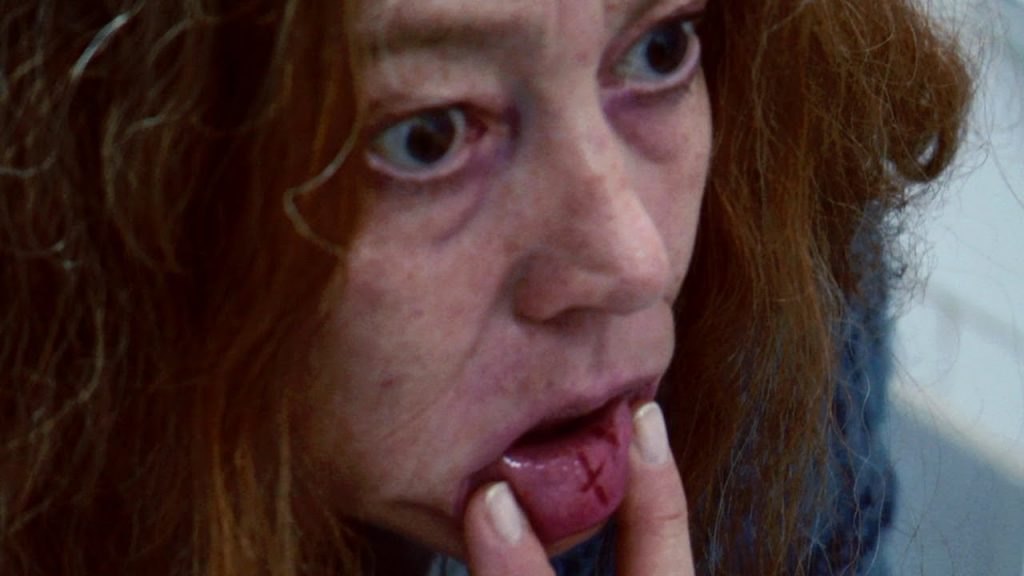 Horror films indeed require less money to make, but boast of a huge fan following. 2012's 'The Devil Inside' is one such horror film which managed to gain $100,758,490 against its budget of $1 million. The film follows a girl called Isabella as she investigates her mother's mental and criminal history. Her mother is currently locked up in a mental institution after murdering three people in one night. However, upon deeper investigation, Isabella finds out that her mother's soul is possessed by four evil demons. 'The Devil Inside' saw a huge profit because of its low budget, with its ROI standing at 10,075%.
Read More: Best Disney Live Action Movies
5. Rocky (1975)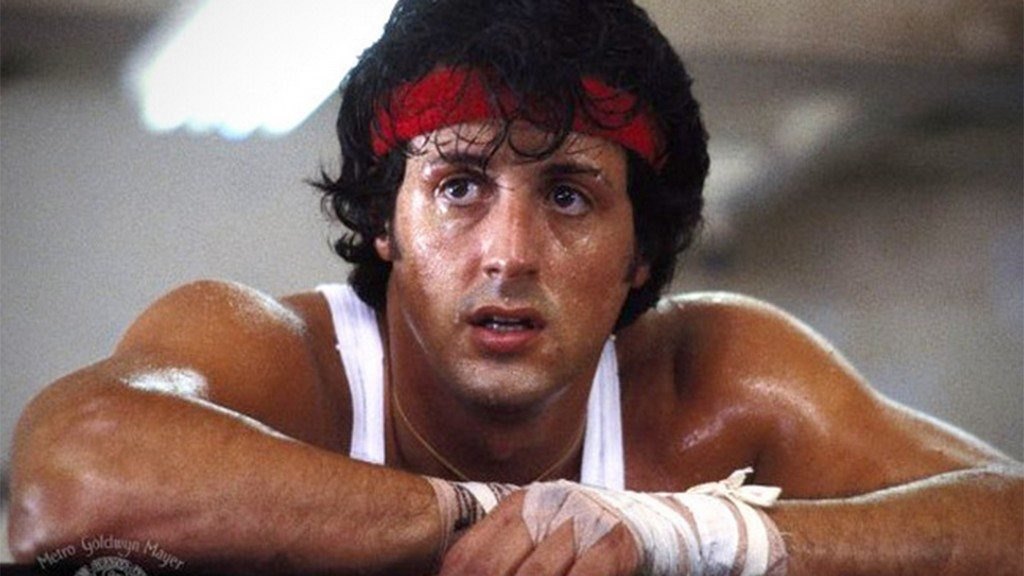 Sylvester Stallone's greatest achievement in his legendary career is this film, which still stands tall as one of the greatest American sports movies ever made. 'Rocky' is the classic story of a boxer nobody knows, who rises to the pinnacle and gets to challenge the world heavyweight champion. This movie has inspired generations of youngsters and continues to do so to this very day. Besides the Academy Award for Best Picture, 'Rocky' was also extremely successful at the box office, earning a profit of $224,00,000 against a mere $1 million budget, with its ROI standing at 22,400%.
Read More: Best Weird Movies of All Time
4. The Gallows (2015)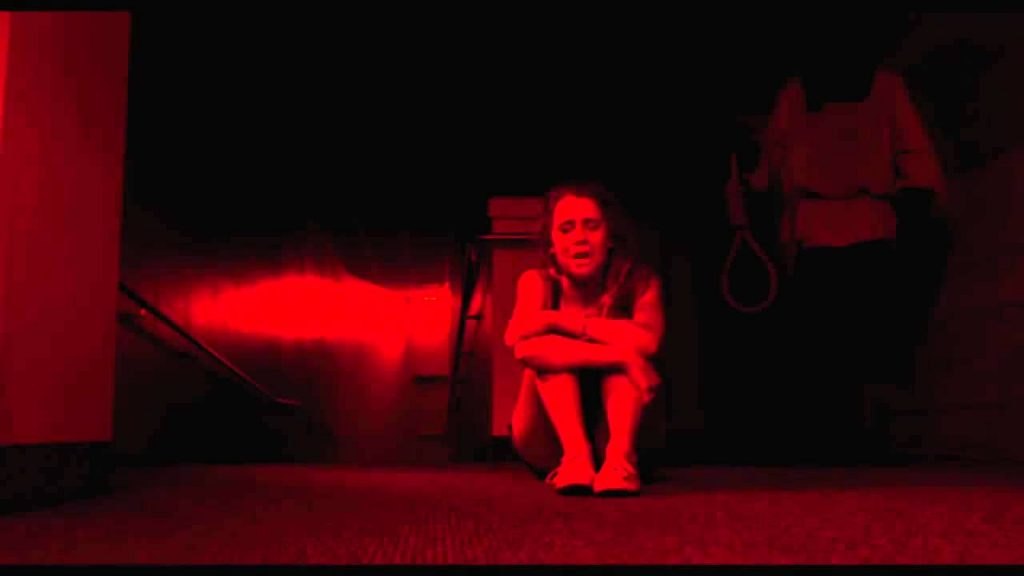 Found-footage films are always made on very low budgets, and if they somehow manage to click with the audiences, these movies could bring in an unprecedented amount of profit. The film centers around the performance of a play. In the present day, we see some students trying to stage a play whose production caused a major accident two decades ago. Due to a prop malfunction, one student, who was in the earlier production, dies. As these new students try and re-stage the play, they somehow understand that anyone among them might not make it till the end of the final performance. With a budget of $100,000, 'The Gallows' managed to make a profit of $42,864,410. This means that its ROI stands at 42,864%.
Read More: Best Nickelodeon Movies of All Time
3. Paranormal Activity (2007)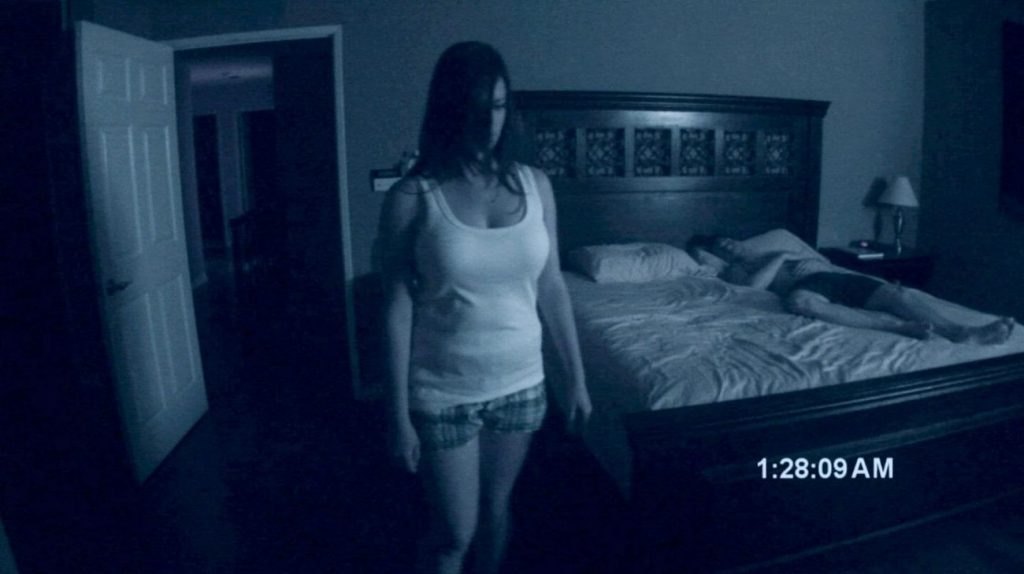 When the first film of the 'Paranormal Activity' franchise released, it created massive interest among audiences all over the world since nobody had seen something like this before. The film centers around the life of a young couple, Katie and Micah, who have installed several cameras in their suburban home. The cameras end up capturing a lot of strange noises and movements, and it is only then that they realize their new house is haunted by a supernatural spirit. Only $15,000 were spent in the making of this film which raked up a profit of $193,340,000. Its ROI stands at a mind-boggling 128,893%.
Read More: Best B Movies of All Time
2. Tarnation (2004)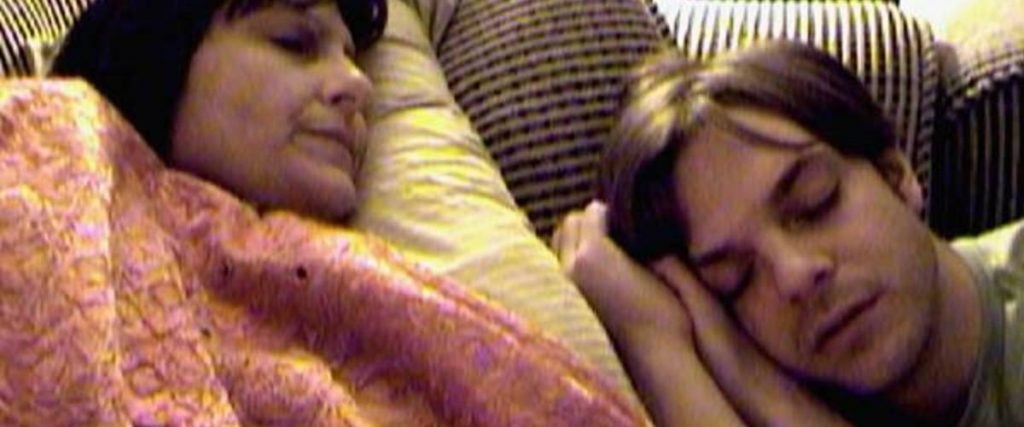 'Tarnation' is the only documentary film on this list, and it is also the film made on the lowest budget – $220. Jonathan Caouette is the director of this film, and here he chronicles his own life as he was growing up. We get to see how he grew up in a house where his mother was constantly battling mental illness while his father was absent. Then he later came out as gay and it was another difficult challenge for him and his family. The film got a theatrical release and ended up pocketing $592,014 in profits. Its ROI stands at 269,097%.
Read More: Best Movies Where Friends Fall in Love
1. The Blair Witch Project (1999)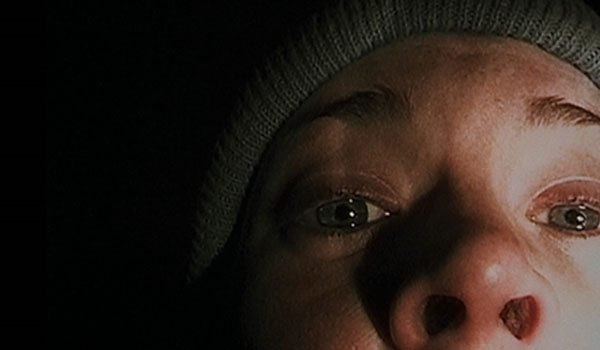 1999's 'The Blair Witch Project' is the most profitable film of all time. It chronicles the adventures of three students as they explore the backwoods of Maryland. Soon enough, they realize they're being followed by a malevolent force. They are horrified and frightened, with no place to go, having lost their way in the jungle. Shot in the found-footage format, the film was made on a budget of $60,000. However, the profit it would make is phenomenal. The film ended up collecting $248,579,099 at the box office with its ROI reaching an unbelievable 414,298%.
Read More: Best Street Racing Movies of All Time