In a world obsessed with Scorseses, Kubricks and Spielbergs (without the slightest hint of doubt about their unparalleled contribution to cinema), we have directors who have made quite a name in the critics' circles and the indie circuit but are oblivious to most mainstream audiences. These directors possess their own style of direction without getting obsessed with it in sacrifice of their primary themes. They have unfortunately never been graced with a major award for their feature films and their appraisal gets restricted to 5 star reviews. Most of them are brilliant at writing their own screenplays that gives them a greater grip and freedom compared to other modern directors under the leash of big production houses. They have also contributed to modern cinema in ways you are probably unaware of. So, here's the list of top indie directors working today.
1. Lynne Ramsay
Filmography: 'We Need To Talk About Kevin', 'Ratcatcher', 'Morvern Callar'
"An uncompromising filmmaker fascinated by the tremendous power of cinema to appeal directly to the senses and awaken new depths in our audio-visual imagination. Immersive and at times almost overwhelming, Ramsay's films abound with uncommon imagery arresting for its remarkable use of texture, composition, color, music and sound." – Harvard Film Archive. Ramsay, I believe is the best director on this list, and is under-appreciated for her contribution to cinema. Though she has only 3 feature films to her name, each of them isn't less than an emotional powerhouse. Her central themes involve unresolvable grief, guilt, death and its aftermath. They contain less dialogues and adopt visual storytelling, to create poetic worlds filled with vivid imagery and sound design.
Her first feature film 'Ratcatcher', focuses on a 12 year old boy, whose life changes when a tragedy befalls him and changes his world to a huge extent. The film was placed in the list of 15 Greatest Scottish films of all time. Her second feature, 'Morvern Callar', with Samantha Norton playing the title character, is a road movie about a supermarket worker, mourning her husband's death, and her best friend hit the road in Scotland, but find that grief is something that you can't run away from forever. It's very different from the free-spirited road teen movies, with its matured themes lending a sense of realism to its main character. Morton won the British Independent Film Award for Best Actress for her efforts.
Her latest film, 'We Need To Talk About Kevin' is one of the most overlooked films from this decade. It's a psychological horror that stars Tilda Swinton as the mother of Kevin, struggling to come to terms with her son and the horrors he has committed. Though it suffered at the box office, it was universally acclaimed by critics who called it a "masterful film". This film brought together Ramsay's themes and her style of visual storytelling perfectly, with the help of wonderful performances by the evergreen Swinton and the then upcoming Ezra Miller, who plays Kevin.
2. Xavier Dolan
Filmography: 'Mommy', 'Heartbeats', 'I Killed My Mother'
Xavier Dolan is the youngest actor on this list and quite surprisingly has the most direction credits to his name, making movies since the age of 19. He is also the only non English language director on this list, possibly due to my minimum exposure to foreign language independent cinema. His debut feature, 'I Killed My Mother' is his semi-autobiographical film starring himself as the lead Hubert, a young homosexual who doesn't get along with his mother. It was applauded by the critics at Cannes and also awarded 3 awards.
Continuing with his love for arthouse cinema, he directed the drama film 'Heartbeats' which follows the story of two friends who both fall in love with the same man. It was given a warm reception and had a limited release. His third film 'Laurence Anyways' was a huge success critically. It is the story of love between a woman and a transgender woman named Laurence (then living as a man) who reveals her inner desire to become her true self: a woman. Set during the late 1980s and early 1990s, the story spans a decade, chronicling their doomed love, as well as the trials and tribulations that they face. The film's visual style was compared to the legendary Kubrick's documentary influenced way of shooting.
His fourth film, 'Tom at the Farm' was a psychological thriller starring himself, based on the play of the same name. Dolan plays a grieving man who meets his deceased lover's family, who were not aware of their son's sexual orientation. The film wasn't as well received as his previous work with critics panning the director's obsession with themes and his own self. His fourth film, 'Mommy' is probably his best work up to date, both critically and financially. The story concerns a mother with a violent teenage son, struggling to control his behavior in a hypothetical future in which parents have the legal option to commit troubled youth to public hospitals. The story continues Dolan's themes in mother-son relationships in his films, and is shot in an unconventional aspect ratio. His fifth, 'Its Only the End of the World' is his only film to have divided opinions over its quality, with many criticizing the overall cold tone of the movie, which in my opinion works as a plus point because he lays bare the situation of a family dysfunction. Dolan became the second Canadian director to win the Cannes Grand Prix and Gaspard Ulliel was noted for his performance.
3. Shane Carruth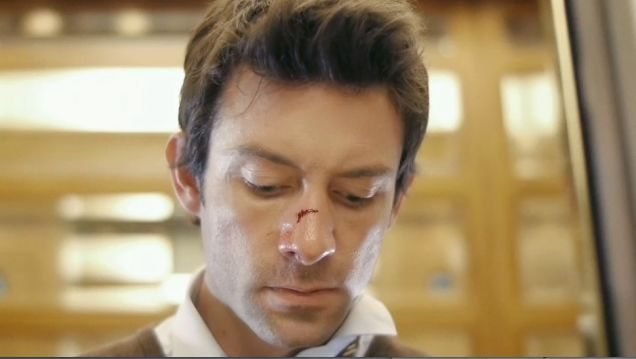 Filmography: Primer, Upstream Color
"I view Shane as the illegitimate offspring of David Lynch and James Cameron." – Steven Soderbergh. I disagree. Carruth is the illegitimate offspring of all the great directors that have lived. He is a result of his own love for art and realities. He is the ultimate auteur. From producing and directing his movies to acting in them to managing the cinematography and writing them, editing them and composing the music for them, he does it all! Though he has only 2 feature films to his name, both of them are nothing less than masterpieces in their respective way.
'Primer' is probably the most elusive sci-fi ever made, but he doesn't deviate a bit into baseless fantasy. Everything is constructed and deconstructed with scientific aptness, and the decision to not simplify things (unlike Nolan in 'Interstellar') is the best as this does not hinder the plot in hand. Another notable point was the utilization of the budget. Not even once does the movie feel deprived of any quality when it comes to design. After a gap of 9 years, he came back with inarguably the best sci-fi of this decade, 'Upstream Color'.
Upstream Color has Malick's soul and Lynch's body. It appreciates the nature and life around it and delves into something surrealistic or abstract to conveying it. Upstream Color is like the child of 'Tree Of Life', bearing many similarities with it. Like its inspiration, the main story isn't really the most important one, the three stage life cycle of a parasite and the different beings it affects is the topic being explored. He is currently working on 'The Modern Ocean' starring Anne Hathaway, Keanu Reeves and Daniel Radcliffe.
4. Cary Joji Fukunaga
Filmography: 'Beasts Of No Nation', 'Jane Eyre', 'Sin Nombre'
Most of us are familiar with Rust Cohle, the nihilist portrayed flawlessly by Matthew McConaughey in HBO's True Detective. What many aren't aware of is the man who directed it, made everything on the screen and behind it happen. Cary Fukunaga. Making use of his polyglottic abilities, he directed his first feature film in Spanish. 'Sin Nombre' (Nameless in spanish) is a story documenting a Honduran girl's attempt to immigrate to the U.S. (Sorry for using the i word) and a young man embroiled in gang life who intends on washing his sins away. The film was nominated at a lot of different film festivals, giving Fukunaga the recognition he deserved. His second film was a huge leap, being assigned the responsibility of managing actors like Judi Dench and Michael Fassbender to direct the film adaptation of 'Jane Eyre'. It was called the most elegant adptation by critics with Wasikowska's ('Alice In Wonderland') portrayal of the title character being hailed as the best ever.
He moved to the silver screen after this, directing Nic Pizzolato's miniseries True Detective. The apparent downgrade didn't affect his qualities at all and the show was termed as the best from that year by most critics with Fukunaga being awarded a Emmy for his efforts. Then came Fukunaga's magnum opus, 'Beasts Of No Nation'. This movie could be a nightmare to watch because of its heartbreaking subject material, the child soldiers in war torn Africa. What really stands out is, Fukunaga wrote the script and managed cinematography in addition to direction, and was nominated for all the 3 categories at Film Independent Spirit Awards. He is currently set to direct Maniac, a dark comedy TV show starring Jonah Hill and Emma Stone that will be aired during the end of the year.
5. Derek Cianfrance
Filmography: 'Blue Valentine', 'The Place Beyond The Pines', 'The Light Between Oceans'
Derek Cianfrance has always been a big fan of horror films. With the help of his personal experiences, he has created a sub genre that involves conveying horror through the relationships in life. He treads on a path no one dares to step on, showing the dark side of love. Starting with his debut feature 'Brother Tied' in 1998, completely shot in B/W, it tells the story of a man Cal whose brother Aaron forms a disliking towards his new African American friend and suddenly they find their fraternal connection fading away which poses a big problem for them both. It never got a wide release and hence there is minimal mention about it anywhere.
After a 12 year gap, he directed 'Blue Valentine' with Ryan Gosling and Michelle Williams in the leading roles. The film depicts a married couple, shifting back and forth in time between their courtship and the dissolution of their marriage several years later. Williams was nominated for an Oscar for her performance, giving her the pedestal she deserved. This was followed by 'The Place Beyond The Pines' starring Gosling, Bradley Cooper and Eva Mendes. Gosling is a motorcycle stunt rider who turns to robbing banks as a way to provide for his lover and their newborn child, a decision that puts him on a collision course with an ambitious rookie cop navigating a department ruled by a corrupt detective. His writing delves into similar themes from his previous works, but with a dark atmosphere that's helped by some great camerawork.
His third film, 'The Light Between Oceans', is a romantic period drama starring Michael Fassbender and Alicia Vikander as a lighthouse keeper and his wife who rescue and adopt an infant girl adrift at sea. Years later, the couple discovers the child's true parentage and are faced with the moral dilemma of their actions. Unlike most of his counterparts, Cianfran's narratives are usually criticised for the lack of flow, a result of his decision to explore the depths of the relationships, which is clearly evident in this film. Though well acted, it couldnt match Blue Valentine's grace.