Ever wondered why some movies try to break the common norm and portray graphic sex scenes? As Hamlet says: "…the purpose of playing, whose end, both at the first and now, was and is, to hold, as 'twere, the mirror up to nature; to show virtue her own feature, scorn her own image, and the very age and body of the time his form and pressure." To put it simply, some filmmakers use the audiovisual medium to portray their own respective nature. While some movies are solely designed in such a way that they appeal to pretty much all age groups, there are these few others that are made for a more mature audience. As much as we love to watch family-friendly movies, as adults, every once in a while, it's necessary to hold up a mirror and look into something that provides a more realistic outlook towards life.
So, we decided to make a list of the best movies that present you an unwavering look at humanity through their depictions of sex. We have already made a list of the greatest movie sex scenes of all time, so this one will be confined to this year. Here's the list of top movie sex scenes of 2019:
8. Midsommar (Jack Reynor and Isabelle Grill)
'Midsommar' is a folk horror film that revolves around a young American couple who travel to Swedish midsummer festival in the hope that they will be able to revive their dying relationship. But what initially seems to be a pastoral paradise, soon turns into their biggest nightmare as they slowly begin to unravel the mysteries behind the sinister agendas of the locals. For obvious reasons, the film is packed with the most disturbing visuals but the one that absolutely traumatizes you comes somewhere towards the end of the film. This scene involves Christian (Jack Reynor) slowly submitting himself to a sexual ritual ceremony after being spellbound by the blinding love of a girl named Maja (Isabelle Grill).
As Christian slowly stumbles here and there while tripping over some psychoactive drink, he enters a room where Maja awaits him in a completely naked state. All this while, she had already started manipulating Christian into getting lured towards her. She even baked him a pie that had her own pubic hair in it. Christian just played along with her little game of lust and all of this led him to the present-day commune. As he strips down for the ceremony and settles down for the initiation, he notices that they are not alone.
While Maja gets busy with the ceremony, an uneasy vibe fills the air when several naked women who surround them, start touching themselves. And while they do this, they try mimicking every sound that Maja makes. Once the act is finally done, one of them even grabs Christian's face in her hands. This scene is unbelievably chilling. There are several other scenes in the film that depict full-frontal nudity with sexual violence but this one just brings out the psychosexual reality of the male character and puts an unexpected dramatic end to the story.
7. Polar (Mads Mikkelsen and Ruby O. Fee)
Starring Mads Mikkelsen as a world-class assassin named Duncan Vizla, 'Polar' follows an insanely dark and graphic story that has been adapted from a comic series. The film starts off with Duncan retiring from his hitman career and that's when he is marked as a liability by his own employer. Soon, he finds himself getting sucked back into a life that he wanted to leave behind him and he must now face the most ruthless assassins of the world who will do anything to kill him. As interesting as the overall plot might seem, the film fails to live up to its true potential. But when it comes down to its depiction of brutal violence and graphic nudity, it does not hold itself back.
There are many scenes involving Mads Mikkelsen and Ruby O. Fee that portray nudity. Though all of the sex scenes between the two characters could easily qualify as individual entries on this list, there's this one scene that is far more graphic than all the others. In this scene, the two characters are clearly stark naked and are making passionate love in Duncan's bedroom. And while they're at it, there are other sniper assassins who have set their target on Duncan and are just waiting for the right moment to shoot him. Sadly, this steamy sex scene comes to an abrupt ending when Ruby's character gets shot. But it is definitely a bold scene that you won't get to see in any other adult movie.
6. The Aftermath (Alexander Skarsgard and Keira Knightley)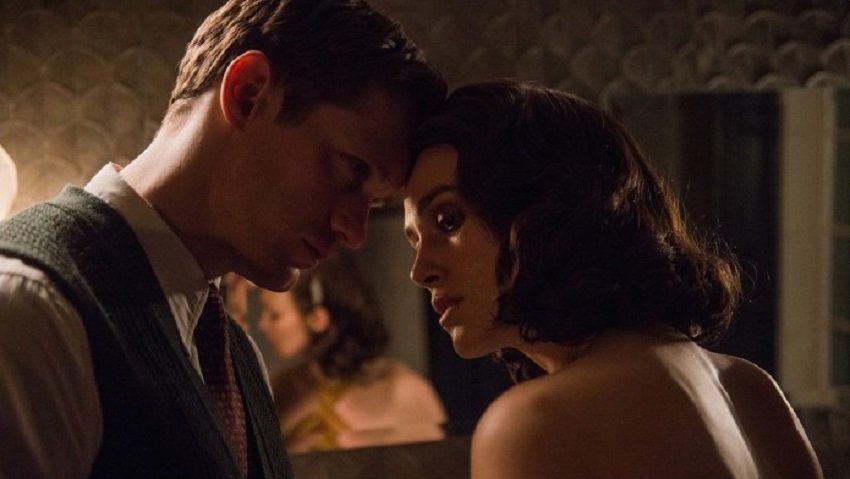 'The Aftermath' is a new tragic drama wherein Keira Knightley plays the role of Rachael Morgan. She is a British World War II survivor who moves into the grand mansion of a German Widower (Alexander Skarsgard) after her husband is tasked with the job of rebuilding the entire city of Hamburg. The widower is, for obvious reasons, a troubled young man and Rachael feels involuntarily drawn towards him. Soon, an affair sparks between the two and it not only leads to one but two very steamy sex scenes.
Keira Knightley's sex scene from 'Atonement' is still considered to be one of the best because of how appealing it is to women more than men. Only a handful of movie sex scenes have been able to evoke such intense emotions amongst female moviegoers. While the scene in 'The Aftermath' may still not be as good as the one in 'Atonement', it is still able to create quite an emotional impact.
5. Booksmart (Kaitlyn Dever and Diana Silvers)
'Booksmart' is a new comedy film that involves everything from queer relationships to masturbation scenes to feminist themes. The film is the directorial debut of Olivia Wilde and stars Beanie Feldstein ('Lady Bird') and Kaitlyn Dever ('Beautiful Boy'). The two leads play the role of best friends who are graduating from high school and like every other teen, they are trying to make sense out of what they're doing.
The film beautifully portrays a relationship between two young women, which might have a few life-changing lessons for you as well. But apart from that, the film is filled with references to sex. What starts off as a discussion about "wanking" between the two young women, soon reaches a point where they get involved with each other in an adorable yet awkward sex scene. If you've spent your entire teenage years watching mainstream junk like 'American Pie' and 'Eurotrip', that portray sex and virginity to only lure young teenage boys, then this one will be a major game-changer for you. It wonderfully manages to portray a girl's first lesbian sexual encounter.
4. Someone Great (Gina Rodriguez and Lakeith Stanfield)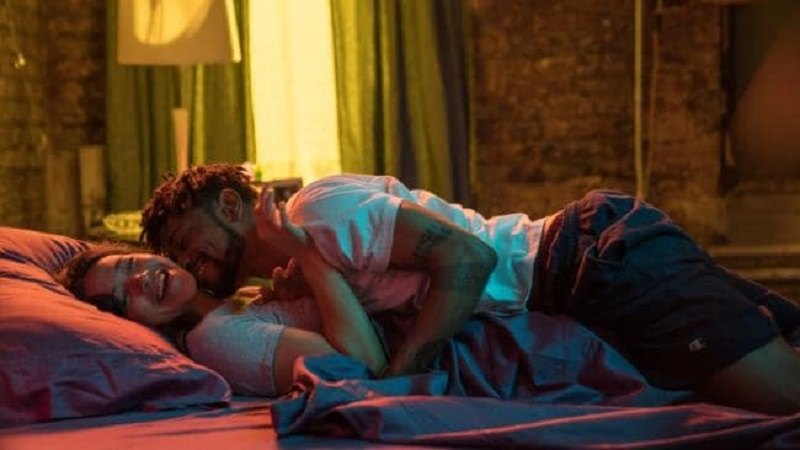 'Someone Great' is a feel-good rom-com film, written by Jennifer Kaylin Robinson. The film is about understanding the value of friendships while grieving over a past breakup. It has everything that a coming-of-age romance story should have and not to mention, its sex scenes offer a lot more than you could have asked for.
The one scene that is worthy of this list involves the two main characters, Jenny (Gina Rodriguez) and Nate (Lakeith Stanfield). This scene is quite steamy but at the same time, it is also heartbreaking. What starts off as a big fight between the two characters, soon turns into a bittersweet moment of lovemaking that lacks any form of dialogue and is very well complemented by a gorgeous soundtrack. Like most movie sex scenes, this one ends rather quickly, but you will definitely remember it for a long, long time.
Read More: Lesbian Sex Scenes in Movies
3. The Intruder (
Meagan Good and Michael Ealy)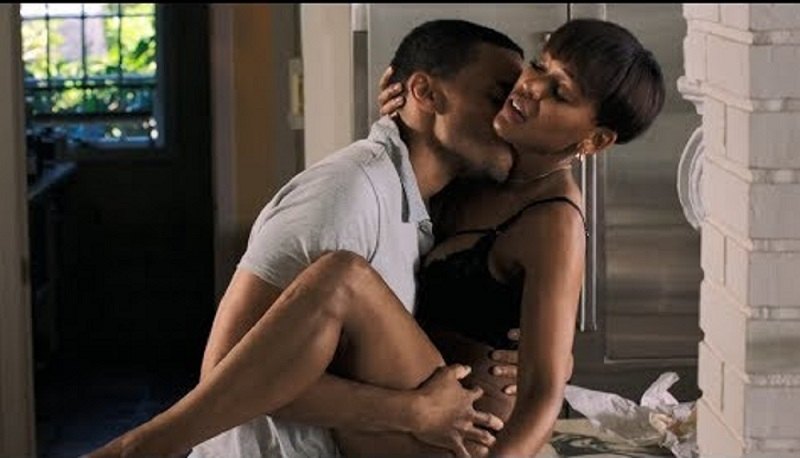 'The Intruder' centers around Scott and Annie Russel, a young happily married couple. They find their dream home in Napa Valley, California and end up buying it from a mysterious widower who seems to have a keen interest in them. Soon, his keen interest grows into a weird obsession and he starts showing up at their home quite often. What follows is a violent confrontation between the couple and the erratic man who is determined to destroy their lives.
But before the story of the film takes such a disturbing turn, there is a brief sex scene that displays the loving relationship of the couple in their newfound paradise. While there is nothing too graphic about this one, it just shows that the couple are having the time of their lives. But at the same time, it also portrays the underlying threat that is lurking around their seemingly perfect lives.
Read More: Movies With Most Nudity
2. Serenity (
Matthew McConaughey and Anne Hathaway)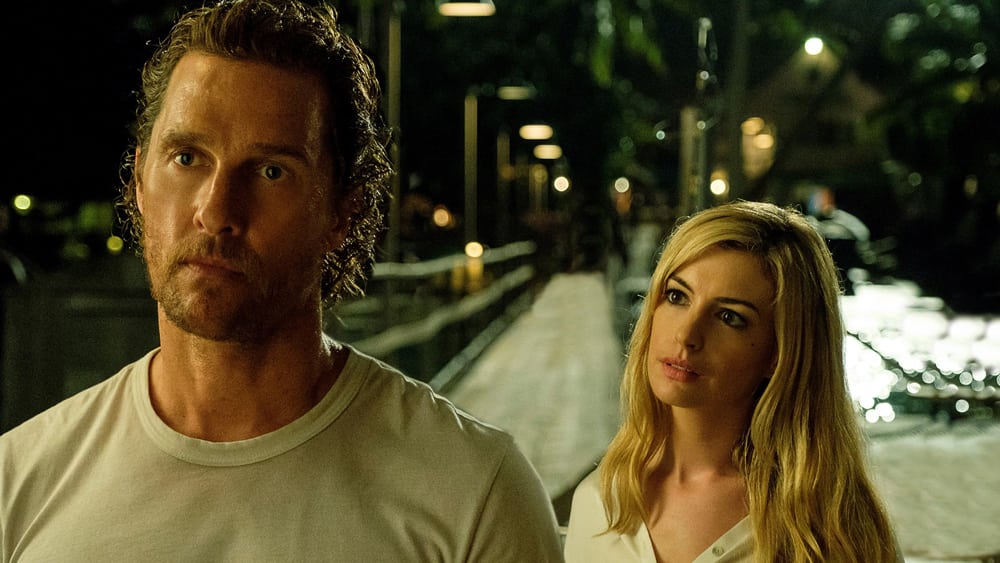 'Serenity' is a fantasy thriller starring Anne Hathaway and Matthew McConaughey. The film tells a gripping story where a fishing boat Captain's ex-wife asks him to get rid of her abusive husband. After being forced back to his old life that he really wants to forget, the man finds himself at a crossroad and he must decide what's wrong or right.
Now the movie did receive a lot of hype and it failed to deliver what was expected from it. But one thing that nobody can ignore is the number of sex scenes that Matthew McConaughey is involved in during the entire span of the film. There this one scene where his character, Baker, takes Karen (Anne Hathaway) to one of his boats. One thing leads to another and the two end up making love on a small chair. This scene is pretty graphic and as lethargic as the entire movie may feel, this one scene will not be forgotten too soon.
Read More: Best Movie Nude Scenes of 2018
1. Rocket Man (Taron Egerton and Rochard Madden)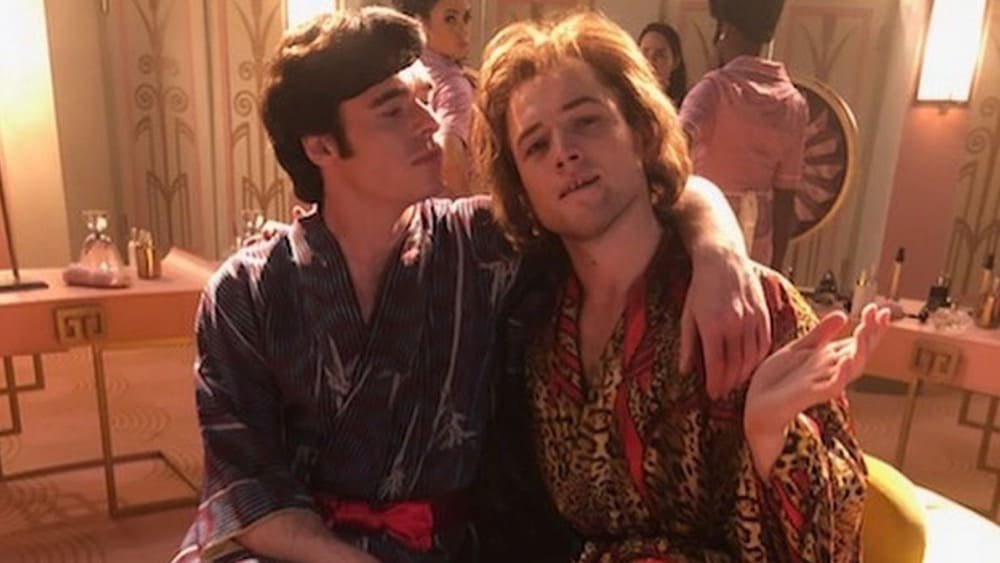 In its runtime of 2 hours, there's a lot going on in 'Rocketman'. While this biopic of Sir Elton John has in itself received a lot of appreciation, it has this one major sex scene that took the entire world by storm. In the past, quite a few movies have depicted gay sex scenes but this one is by the far the most monumental one. 'Brokeback Mountain', 'Call Me by Your Name' and 'Moonlight' are a few other movies that are known for portraying gay relationships. But all of these films were either released by independent studios or were just specialty arms of major studios. So that makes 'Rocketman' the first-ever major studio release that features gay sex.
Most gay sex scenes that are portrayed in films are shot more from a heterosexual perspective. Call Me by Your Name' makes a good attempt at bringing realism to gay sex scenes, but it still feels less intense compared to the book it has been adapted from. But 'Rocketman' perfectly captures the intimacy between the two characters. This scene indeed sets an example of how every gay movie sex scene should be.
Read More: Best Movie Sex Scenes of 2018