Nudity in films is getting very common nowadays. Though most of the explicit nudity is shown on TV shows, but the movies aren't far behind. Many of the A-list actors have bared their skin this year. As filmmakers try to explore bolder topics, nudity will become more and more common. These days, nudity has is very common even on TV shows, so why should movies be left behind. 2017 particularly saw great number of nude scenes. Some were good, while most were placed just to attract eyeballs. Here's the list of top nude scenes of 2017. What's your favorite?
10. Voice From the Stone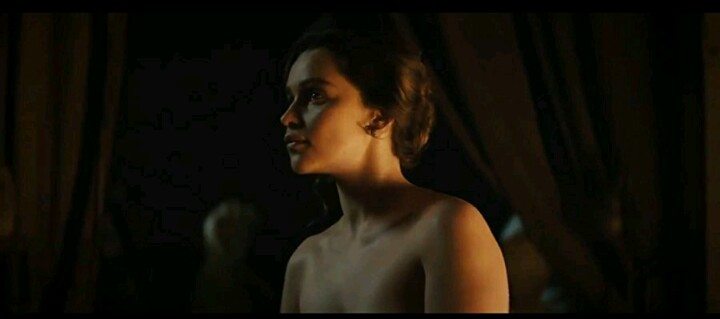 Emilia Clarke, famous for her portrayal of Daenerys Targaryen in HBO's highly popular fantasy drama Game of Thrones, bares it all in this boring and dull thriller about a nurse trying to help a young heir. There are two scenes with nudity in this movie. In one scene, Emilia shows her breasts (more like Titanic) while in other scenes she is shown having sex. The movie had a limited release because it was severely panned by critics and audience. Watch it only if you are the admirer of Mother of Dragons!
Read More: Actresses Who Nude For Movies
9. Tulip Fever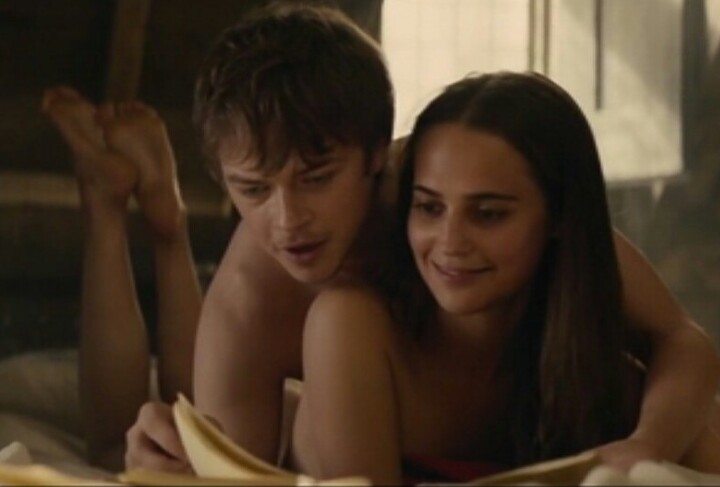 This movie was shot in 2014 but after three years of postponement got released this year and when you'll watch this movie, you'll come to know why it was shelved for 3 long years. Not not because of the nude scenes, but the movie itself is just not good. Though, if you are interested, it features nude scenes from beautiful and absolutely stunning Alicia Vikander (who won Oscar for 'The Danish Girl'). The movie, set against Tulip Wars, is about an artist who falls for a married lady. This historical drama has some really passionate love making scenes between Alicia Vikander and Dane DeHaan (who plays her debt laden lover).
Read More: Movies With Most Nudity
8. The Killing of a Sacred Deer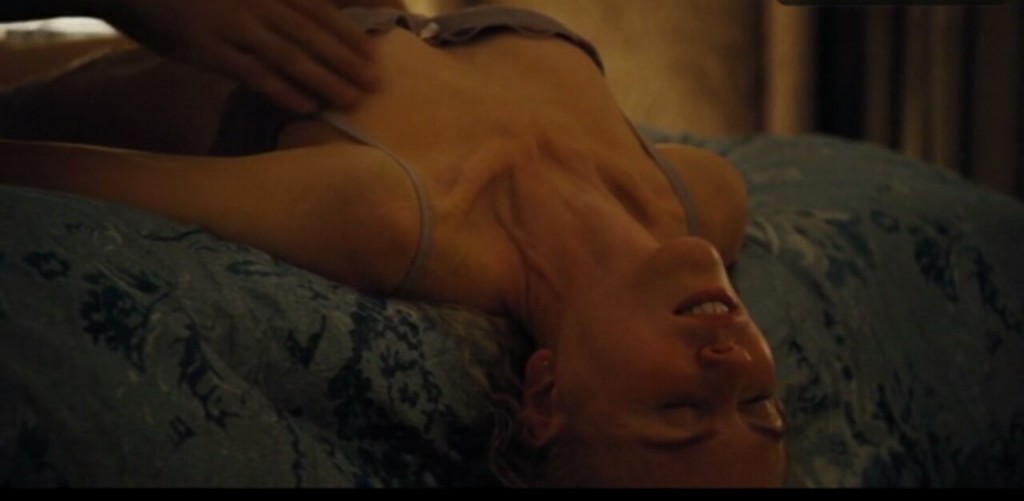 This intriguing mystery drama stars Nicole Kidman and Colin Ferrel in the lead. The movie revolves around a father who adopts a sinister boy and what subsequent sacrifices he makes. The movie features two nude scenes from the lead actress Nicole Kidman. In both the scenes, Kidman seduces her on screen husband. The sex scenes are shot beautifully and they perfectly the emotions that characters are going through.
Read More: TV Shows With Most Nudity
7. Snatched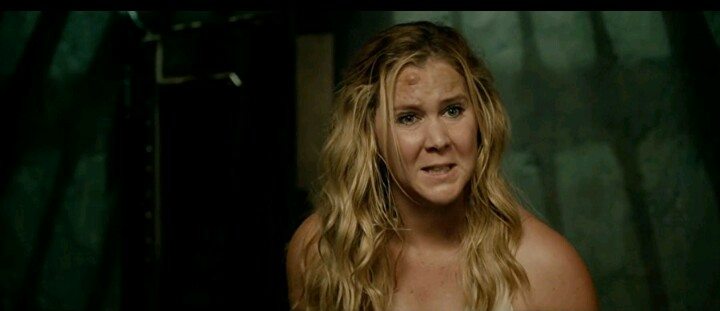 Director Jonathan Levine's attempt of a raunchy buddy comedy is actually a disaster. The film is about a strange mother – daughter bond. Goldie Hawn and Amy Schumer play a dumb mother – daughter duo who get kidnapped in Ecuador. In one of the scenes, Amy Schumer accidentally reveals her breast. Though the scene is quite unsexy, it is still worth a watch.
Read More: HBO Shows With Most Nudity
6. Berlin Syndrome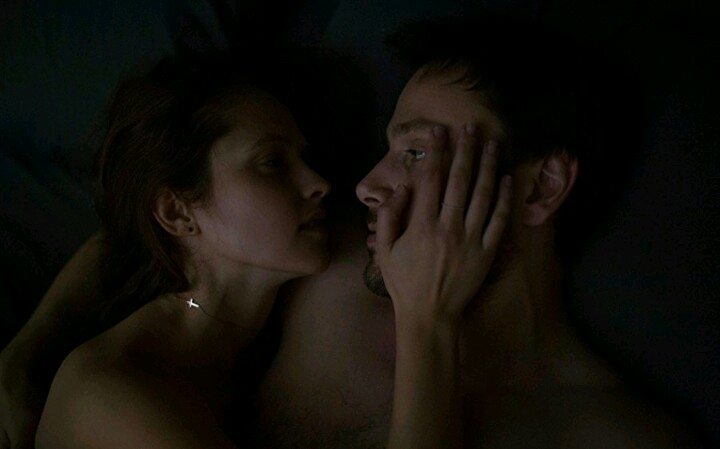 Actress Teresa Palmer's psychological horror revolves around a disturbed German teacher (Max Riemelt) who holds a young Australian photographer (Teresa Palmer) captive after one night stand. This film barely gained any attention probably due to poor reviews. Teresa Palmer goes fully nude on multiple occasions in the film. Watch the film not for nude scenes but only if you love claustrophobic horror!
Read More: Best Game of Thrones Sex Scenes
5. Mother!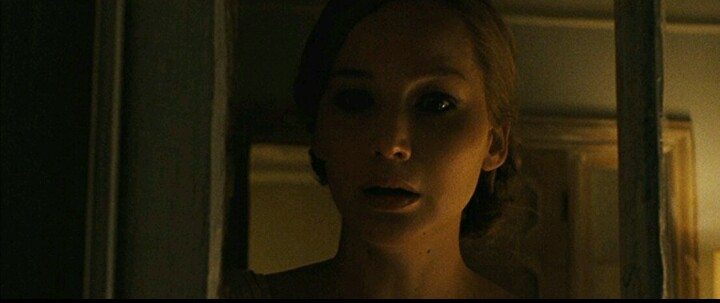 Darren Aronofsky's controversial movie stars Jennifer Lawrence and Javier Bardem in the lead. It is about a couple whose relationship is put to test when uninvited guests arrive (to understand the plot, please read our explanation). There are one horrific nude scene featuring Jennifer Lawrence where her dress is pulled down by a violent mob during an assault. The movie is actually brilliant with themes of love, devotion and sacrifice.
Read More: Best Shameless Sex Scenes
4. Alien: Covenant
The film is about a deadly alien life which start posing a grave threat to an expedition crew. The movie has one scene with nudity from actress Callie Hernandez. There is a love making scene in the shower which is quite hot actually. The scene is followed by an alien attack. The CGI could have been better in the film and it's hard to believe that this movie is from same man who was behind Alien (1979).
Read More: Best Girls Sex Scenes
3. The Shape of Water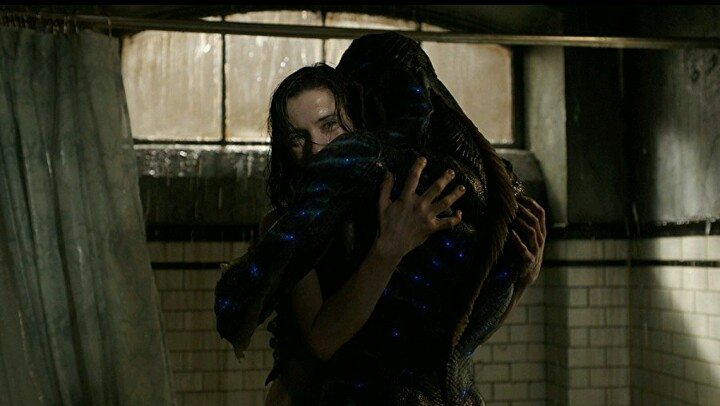 One of the best movies of 2017. Period. It stars Sally Hawkins ( Oscar nominee) as a mute janitor and her relationship with an underwater supernatural creature. In one of the scenes, she strips down naked to masturbate in the bath. Though this is an early scene in the movie which may shock the audience but it's importance is explained in the movie later on. This movie shows romance in a beautiful and strange way. The film will surely take your breath away.
Read More: Best Celebrity Sex Scenes
2. Atomic Blonde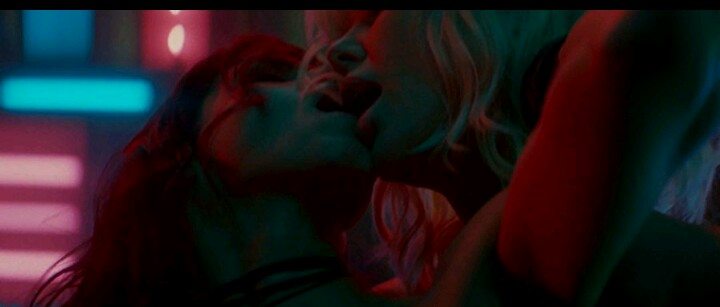 Director David Leitch's espionage thriller stars Charlize Theron, James McAvoy and Sofia Boutella in the lead. This female-centered film is set during the last year of the 80s decade, during the declining years of the Cold War when Berlin Wall was collapsing. The movie is about MI6 agent Lorraine Broughton (Charlize Theron) who is given an assignment of identifying double agents. The film features multiple scenes of nudity from Charlize Theron and Sofia Boutella. In one of the scenes Charlize Therone stands naked in front of mirror. In a brief lesbian scene, the actresses passionately kiss and strip each other. Neon tones are used stylishly in the movie. Worth a watch!
Read More: Best TV Show Sex Scenes of 2017
1. Fifty Shades Darker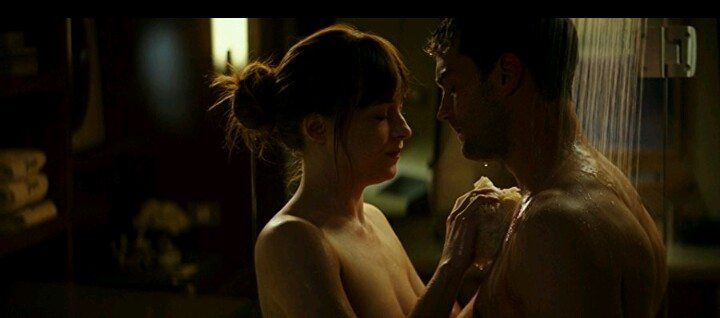 This erotic drama directed by James Foley is sequel to Fifty Shades of Grey (2015) directed by Sam Taylor Johnson. It stars Jamie Dornan as a sadist billionaire Christian Grey and Dakota Johnson as an assistant editor Anastasia Steele. Like its predecessor, this movie has abundant nudity from both male and female lead. Though the movie is hardly watchable except for its stylish sex sequences. These sequences are filmed in bedroom, pool table and shower. If you are in mood of watching some dark erotic stuff, hit play.
Read More: Sexiest Movies of 2017