The times are changing and what used to be a slower period at the box office, is now turning into a deluge of some highly anticipated films. Studios are no longer wasting their time in releasing their latest films to eager audiences.
The month of March promises a good horde of movies from myriad genres, among which, many will be vying for theatrical space against other high production projects. That being said, here is our list of the most awaited movies releasing in March 2020.
15. Onward (March 6, 2020)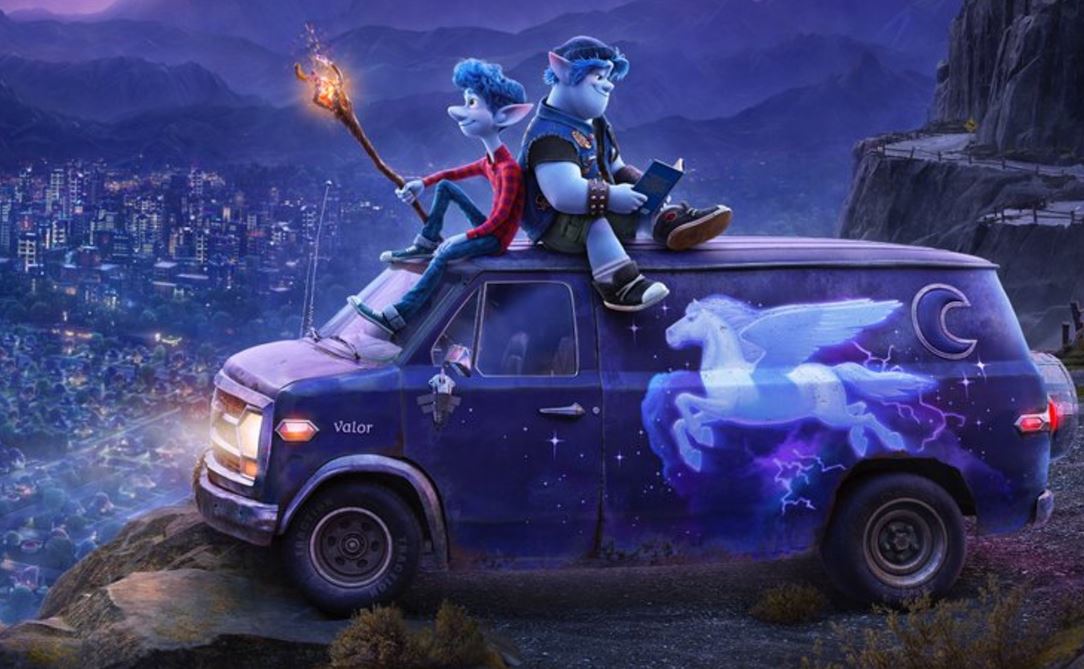 Starring Chris Pratt, Tom Holland, Octavia Spencer, and Ali Wong, 'Onward' is a computer-animated fantasy movie which revolves around the life of two teenage elf brothers, Ian and Barley Lightfoot. When they were much younger, their father died and they seem to have no memories of him now.
Thus, they decide to embark on a journey to discover the magic that can help them spend just one more day with their father. There isn't much hype around this suburban fantasy yet, but since it is Pixar's first original movie since 'Coco,' we can surely expect a lot for this one.
14. The Way Back (March 6, 2020)
Caught in the grip of addiction and his skewed relationship with his father, a former high school basketball champ seeks to reprise himself as he begins his journey as a basketball coach. With this, he finds himself back at his alma mater where he coaches an ethnically mixed high school basketball team.
'The Way Back' stars Ben Affleck as the lead and has been directed by Gavin O'Connor. In the past, the 55-year-old veteran director has delivered some exceptional films like 'Warrior' and 'Pain and Glory' that work along similar lines as 'The Way Back.' Thus we can certainly expect similar feats from this one as well.
13. Spenser Confidential (March 6, 2020)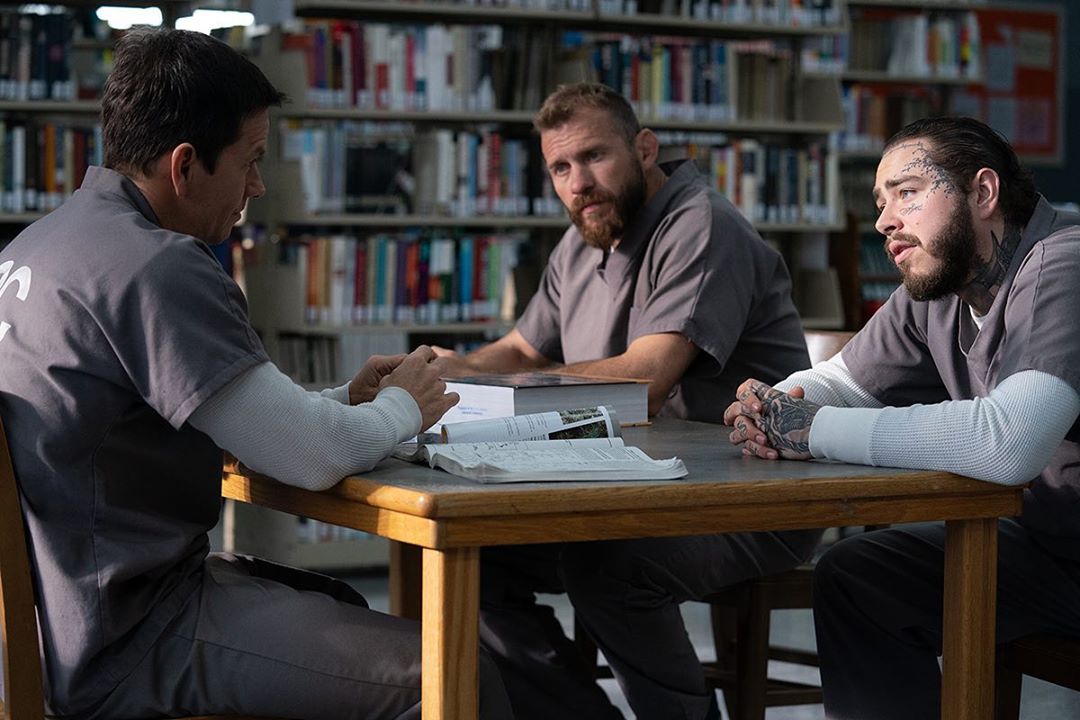 After starting off his career with movies like 'The Basketball Diaries', Mark Wahlberg sure has come a long way now. Like most renowned actors he's had a fair share of ups and downs, but his role in 'The Departed', 'Deepwater Horizon' and 'Lone Survivor' has further cemented his hold as a great actor.
'Spenser Confidential' is his upcoming movie that revolves around the life of an ex-cop, who has just been released from prison. He leaves for Boston and along the way, gets entangled with his former boxing coach, Henry (Alan Arkin), and a promising amateur fighter, Hawk (Winston Duke).
In the events that follow, two of Spenser's former colleagues are found dead and he sets out to find out who murdered them. With his new ally, Hawk, and his ex-girlfriend, Cissy (Iliza Shlesinger), Spenser plunges into the underworld all over again to right all the wrongs of his past. The film is loosely based on a best-selling novel, titled "Wonderland," by Ace Atkins and also stars rapper Post Malone.
12. First Cow (March 6, 2020)
Directed by Kelly Reichardt, 'First Cow' is about a skilled cook named Cookie, who joins forces with a Chinese refugee Henry as the two of them embark on a journey to the Oregon Territory in the 1820s.
Seeking fortune, they start a business together and even travel all the way to China and back. According to early reviews of the film, 'First Cow' is a wholesome film that is powered by the strong performances of its two dynamic leads and its warm refreshing themes.
11. Bloodshot (March 13, 2020)
Vin Diesel is somewhat of a prolific blockbuster star of our generation, who has created waves with his role as Dominic "Dom" Toretto in the 'Fast and Furious' franchise and also as Xander Cage in 'xXx'. Since he has always been the face of the action genre, it comes as no surprise that he'll now be starring in the comic book adaptation, 'Bloodshot.'
To clear things along the way, 'Bloodshot' is neither based on DC nor on Marvel comics. It has been adapted from the comic book series of another renowned publisher known as Valiant Comics, which has been around since the 80s.
It centers on a marine named Ray Garrison, who ends up getting murdered along with his wife. Enhanced with nanotechnology, he is later resurrected by scientists who convert him into a badass biotech killing machine. With time, the memories of his past come flooding back in and he steps out into the real world to seek revenge. However, nothing is as simple as it seems and a bigger conspiracy awaits him.
10. I Still Believe (March 13, 2020)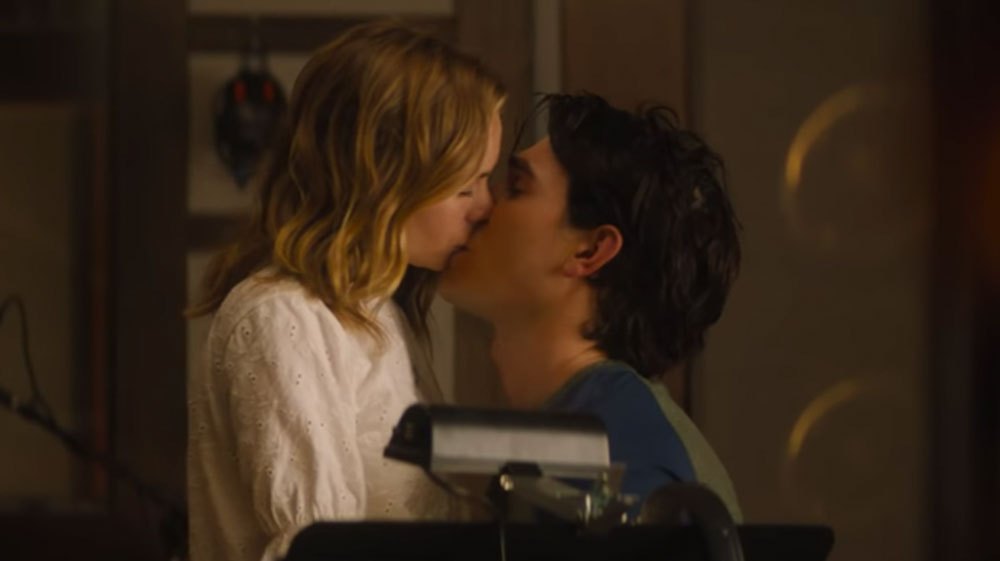 Based on the life of American contemporary Christian music singer and songwriter, Jeremy Thomas Camp, 'I Still Believe' is an upcoming faith-based romance movie. The film walks you through all the milestones of the artist's journey where he experiences several trials and tribulations, but eventually, finds hope even in the darkest corners of his journey.
'I Still Believe' is the first full-length faith-based movie that is being released on IMAX screens. The film also a has pretty good cast that includes K.J. Apa ('Riverdale') and Britt Robertson ('Tomorrowland', 'The Space Between Us') as leads, and Gary Sinise ('Apollo 13'), singer Shania Twain, Melissa Roxburgh ('Manifest') and Cameron Arnett ('Overcomer') in the supporting roles.
Read More: Upcoming Christian Movies in 2020
9. My Spy (March 13, 2020)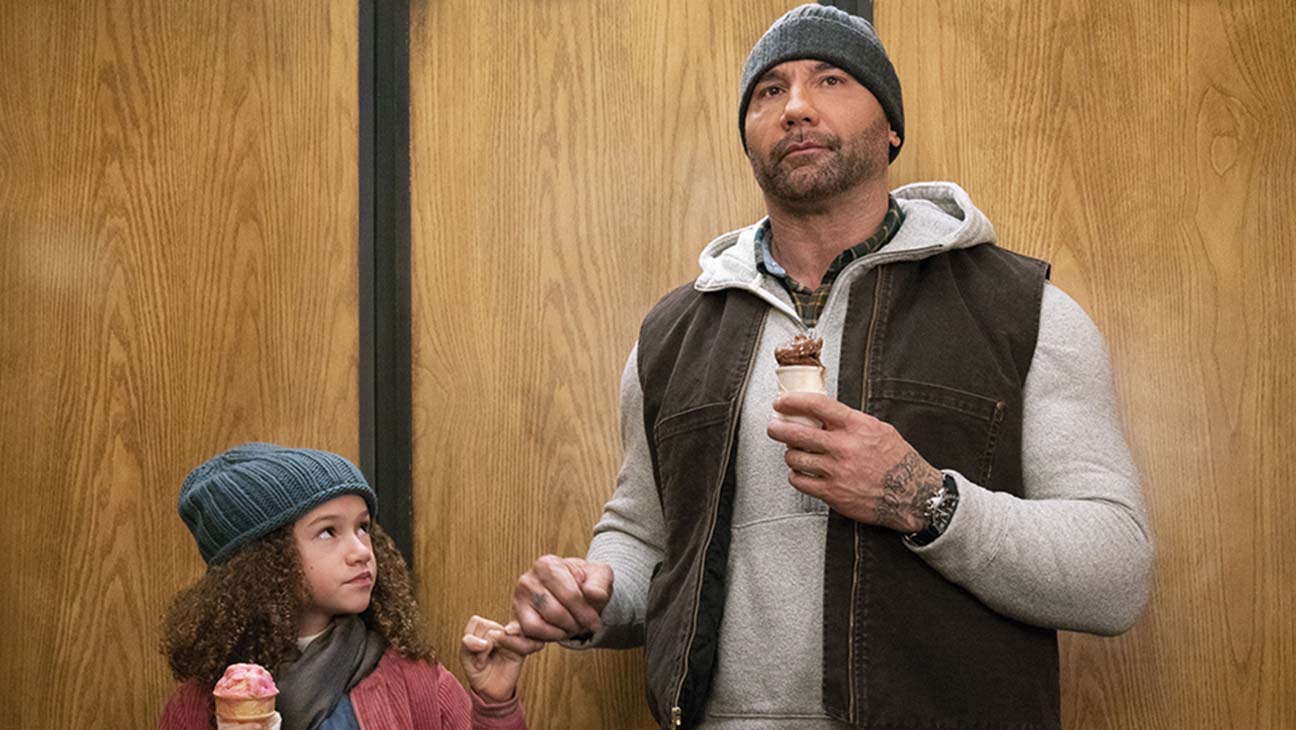 Although he isn't an actor by trade, Dave Bautista has surprisingly given a great deal of depth and emotional intelligence to some of his roles. Case in point, his role as Drax in 'Guardians of the Galaxy' and Sapper Morton in 'Blade Runner 2049'.
The wrestler turned actor will again be returning to the silver screen with action-comedy 'My Spy'. The film revolves around nine-year-old Sophie, who catches a CIA operative spying on her family. Promising not to blow his cover, the girl asks him to train her as her spy in exchange for keeping his little secret. With what follows, Sophie not only proves to be a great spy by often outsmarts her so-called mentor.
8. Lost Girls (March 13, 2020)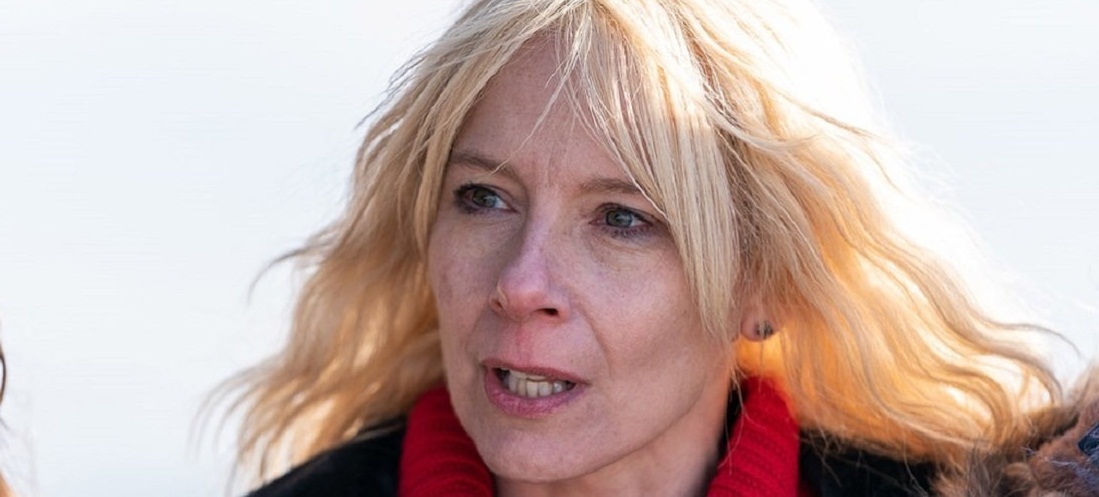 In 'Lost Girls', Academy Award nominee Amy Ryan plays the role of Mari, whose 24-year-old daughter disappears one night. After she frantically starts looking for her, she finds herself in the middle of a dozen unsolved murders of sex workers, all of which, somehow lead up to her daughter's last steps.
The film is inspired by Robert Kolker's best-selling novel of the same name. Although its initial reviews suggest that it isn't as poignant as one would expect it to be, if you're into mystery dramas that intricately examine the emotions of their characters, you should check this one out.
7. The Roads Not Taken (March 13, 2020)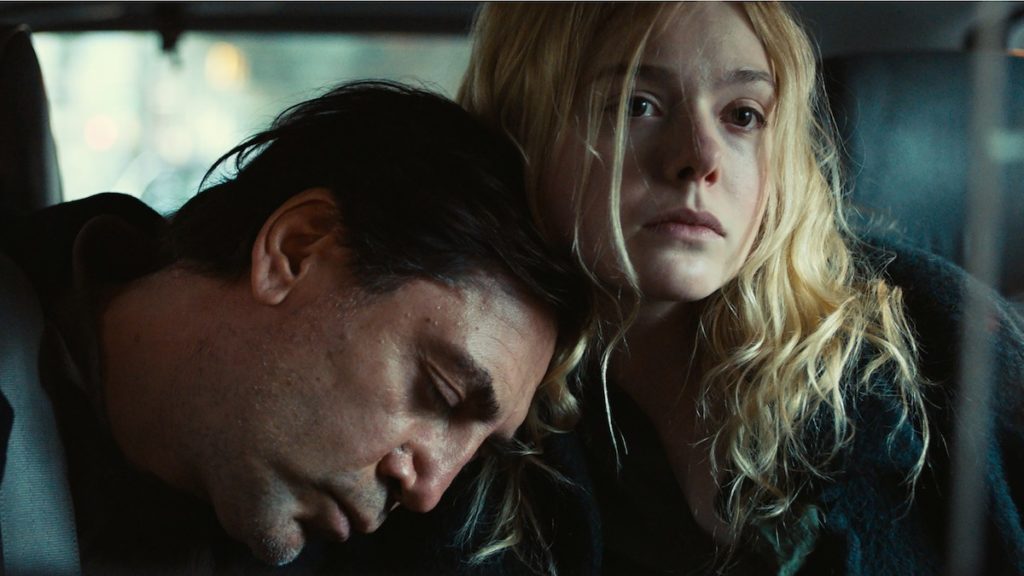 Starring Elle Fanning, Salma Hayek, and Academy Award Winner Javier Bardem, 'The Roads Not Taken' follows the emotional journey of a father-daughter duo over the course of one day.
What seems to be somewhat of a manifestation of Robert Frost's poem "The Road Not Taken", the film portrays how Leo, the father, finds his mind meandering into all the alternate lives that he could have lived, while his daughter, Molly, struggles to pull him back to the reality of things.
6. The Informer (March 13, 2020)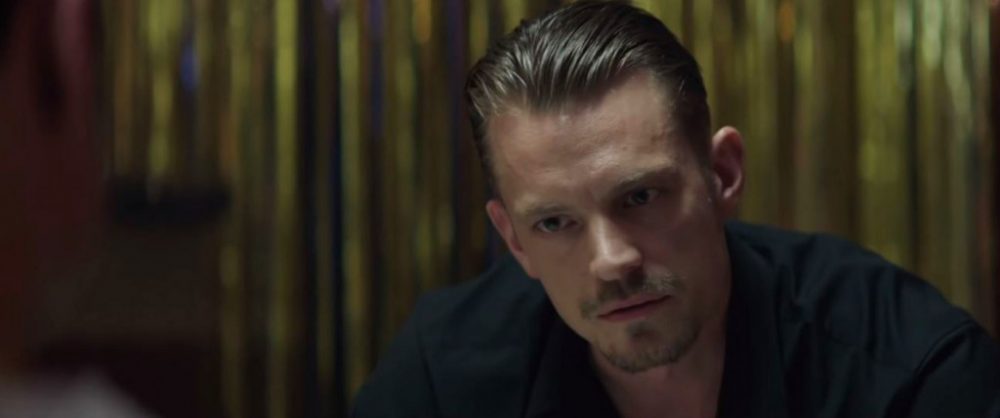 'The Informer' has already premiered in the U.K and according to some of its early reviews, it is an interesting crime drama that portrays a dark world full of mysterious characters. Based on the novel "Three Seconds" by Roslund/Hellström, it centers on a former special operations soldier named Pete Koslow, who is hired by the FBI.
He is expected to plunge into the gritty world of New York underworld to take down an outlaw, but not everything goes as planned. An undercover cop, who was working with him gets shot dead and suddenly, he becomes the FBI's new target. With time running out and no one by his side, he plans an escape from prison to not only save himself but his family as well.
5. Never, Rarely, Sometimes, Always (March 13, 2020)
Written and directed by Eliza Hittman, 'Never, Rarely, Sometimes, Always' follows the life of a 17-year-old girl, Autumn, who gets pregnant and desperately tries to get an abortion. Being a minor, she is expected to have parental consent to go through the procedure. So in order to avoid any trouble, she visits New York City and steps into a dangerous world where she can get her abortion done.
The film addresses an extremely polarizing issue and though it may not change many attitudes surrounding it, it will very well capture the anguish and terror that a woman faces while making such a tough decision. Make sure you mark your calendars for this one.
4. A Quiet Place Part II (March 20, 2020)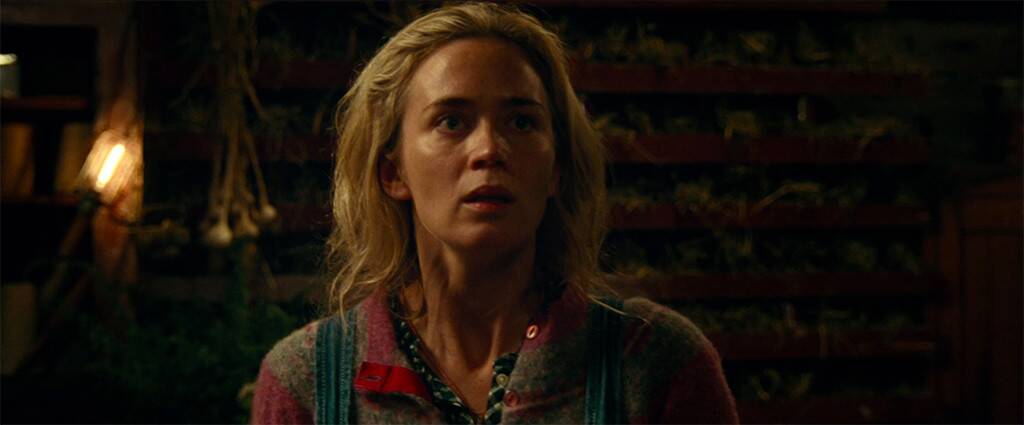 When it first premiered back in back in 2018, 'A Quiet Place' turned out to be a sleeper hit that raked in more than 20 times its initial budget and received rave reviews worldwide. Adding to this, even the film's unusual ending warranted a sequel. So here we are with 'A Quiet Place: Part II,' which is certainly one of the most anticipated horror films of 2020.
In this sequel, the film will further explore its bleak world where the Abbott family will further plunge into the outside world and fight for silence. The ghastly sound-sensitive creatures are still out there somewhere, but there are other threats as well that they'll now have to look out for. John Krasinski, Emily Blunt, Millicent Simmonds, and Noah Jupe reprise their roles from the first film. Apart from that, Cillian Murphy and Djimon Hounsou also play key roles in the film.
3. Mulan (March 27, 2020)
Based on Disney's animated action-adventure film, 'Mulan' is a historical war drama that highlights the chronicles of fearless young Chinese maiden. When her ill father is unable to serve in the Imperial Army, she disguises herself as a male warrior and takes his place in the war against the Northern invaders.
This, of course, isn't the first time Disney is converting one of its classic animated tales into a live-action remake, but from the looks of it, this might just be one of the best among these adaptations.
2. Resistance (March 27, 2020)
Jesse Eisenberg has had a fair share of box office failures. However, at the same time, he has also earned immense acclaim for his role in 'The Social Network,' which also earned him an Academy Award nomination.
'Resistance' is another one of his upcoming biographical movies in which he plays the role of a world-famous Jewish mime, Marcel Mangel, who aspires to be an actor. He later ends up joining the French Resistance as a Jewish boy scout and manages to save the lives of many orphaned kids during World War II.
1. Saint Maud (March 27, 2020)
Only a few movies have been able to crack the code of the horror genre. Even the year 2020 initially promised some great horror flicks like 'The Turning' and 'Gretel and Hansel' but none have been able to live up to expectations of most viewers. However, considering all the optimistic reviews that it has received on Rotten Tomatoes, 'Saint Maud' certainly seems to be a game-changer.
The film revolves around Maud (Morfydd Clark from 'Dracula'), a young religious nurse who is assigned to take care of a renowned retired dancer named Amanda. But soon, Maud finds herself piously fixated on saving Amanda from her terminal illness and tries to do whatever she can to save the girl from her own skewed sense of perdition.
Read More: Upcoming True Story Movies In 2020