If there is one industry that benefited the most out of the rise of internet, it has to be porn. A quick look at Alexa rankings will tell you how popular porn websites are. While there is no harm in watching porn, let's make one thing clear: porn is not cinema. It use of film medium to sell sex. Again, there's nothing wrong with that. It is just that when we talk about cinema, it means use of film to tell a story. Exactly for the same reason, advertisements can't be considered cinema: they use film to sell products. Anyway, if you are seeking pleasure from the sex scenes of actual movies, this list will meet your needs. These are shot much more aesthetically than porn and are parts of the story.
11. Antichrist (2009)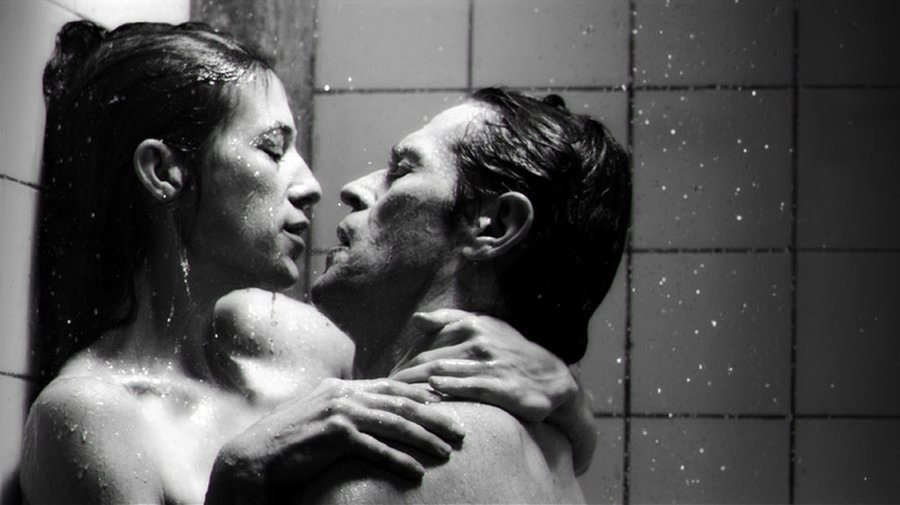 An immensely disturbing portrait of parenthood and sexuality, 'Antichrist' is one of Danish provocateur Lars Von Trier's most exciting works that attracted and repulsed viewers in equal measure. The prologue sequence begins with a couple making intense, passionate love as their kid watches them, climbs up to the window and jumps out of the apartment. In a classic Von Trier-ish opening sequence with extreme use of slow mos intended to devastate viewers, the scene quite brilliantly achieves what it sets out to; a viscerally erotic and profoundly disturbing image of human nature at its most frighteningly vulnerable edges.
10. Y Tu Mama Tambien (2001)
Arguably the greatest road trip film ever made, 'Y Tu Mama Tambien' is a visually enthralling, emotionally charged, melancholic tale of friendship, love and self-discovery. Famously triggering controversy over its explicit depiction of sex and drugs, the film is replete with some of the most memorable lovemaking scenes ever filmed on screen. In the motel room, Luisa seduces Tenoch and they abruptly break into sex in an intense moment brimming with passion and nerves. It's a brilliantly captured scene of astonishing power and beauty that is invigorating and addictive in its verve and enthusiasm.
9. Broken Embraces (2009)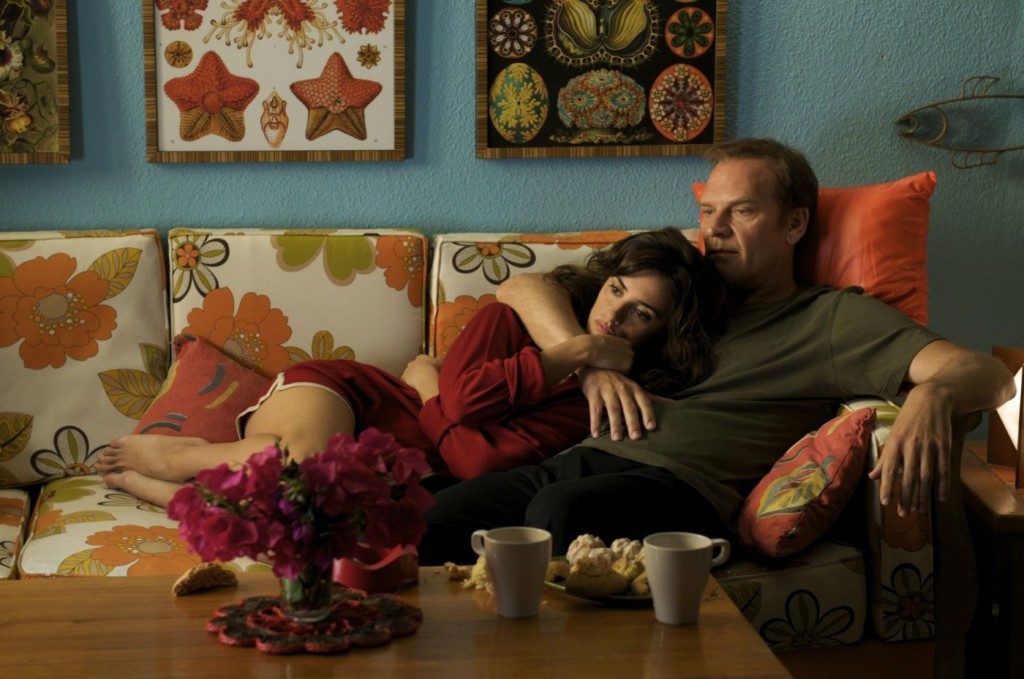 Spanish auteur Pedro Almodovar's highly stylized noir-ish melodrama is a searing tale of intense, pulsating romance that explodes in the form of a thriller. Almodovar splashes feelings and colours on to the screen, blending elements of romance, comedy, melodrama and film within a film. The lovemaking scene between Lena and Mateo is a beautiful, cathartic explosion of feelings and desires captured with magnetic intensity and raw emotional power that so beautifully depicts the characters' pain, desperation, madness and longing for each other.
8. The Meetings of Anna (1978)

Famed Belgian art-house director Chantal Akerman tells through 'The Meetings of Anna' the story of a woman and the acquaintances she makes by pure luck, chance, or out of past relations. This involves a man whom she brings into her rented hotel room to have sex. Anna is a confused woman, unsure of what love is, who it is to love, and how love evolves. Therefore, smack in the middle of their passionate lovemaking, she turns away and sits upright on the bed, not knowing what to make of the episode just passed. Akerman explores time in a very strange way in this film (akin to what she executed in arguably her greatest effort, 'Jeanne Dielman, 23 Commerce Quay, 1080 Brussels') and the scene mentioned is no exception. There's a beautiful pause in between dialogues when both characters are unsure of what to say, concluding with Anna uttering somewhat harshly, "leave".
7. Don't Look Now (1973)
The objectives and purposes of having sex are questioned in the extremely passionate and powerful lovemaking scene in 'Don't Look Now' that occurs within a hotel room. For the characters involved, it is a way of forgetting the past – to deal with grief, and to start life anew, forgetting all the painful incidents in behind them that have troubled them so. Nicholas Roeg, the director, films the scene in a way that makes it feel like everything that is happening is in fact, what is. The scene in itself feels so very real, and it helps the lovers to grow so much more with their characters. In terms of filmmaking, the editing and cinematography here stays unchallenged by any other film, with the way it presents everything raw, yet gives it an emotional tint o make the entire moment completely unforgettable.
Read More: Best Movie Sex Scenes
6. Mulholland Drive (2001)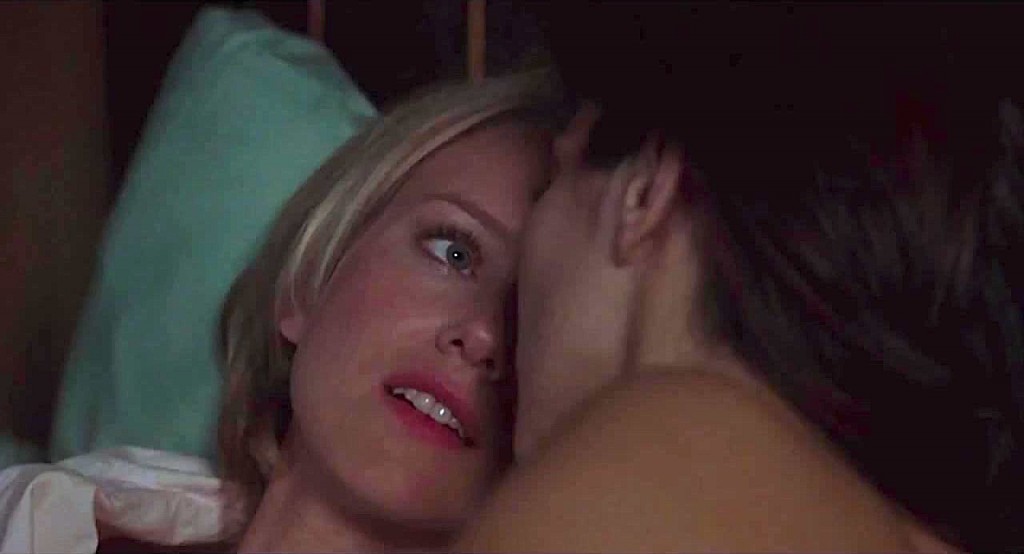 For readers of our site, this would hardly come off as a surprise. But the biggest issue with a film like 'Mulholland Drive' is that it somehow manages to creep on to every list for its open to countless interpretations and meanings. However, the one thing that I believe fascinates most people here is the irresistibly powerful lovemaking scene between Betty and Rita midway through the film. Emotions are locked, desires unfeigned and souls intertwined. The sheer amount of grace, passion and intimacy thrown on to the scene here elevates the film to new heights as we get a peek into the characters, their frailties and what makes them so vulnerable.
5. Monster's Ball (2001)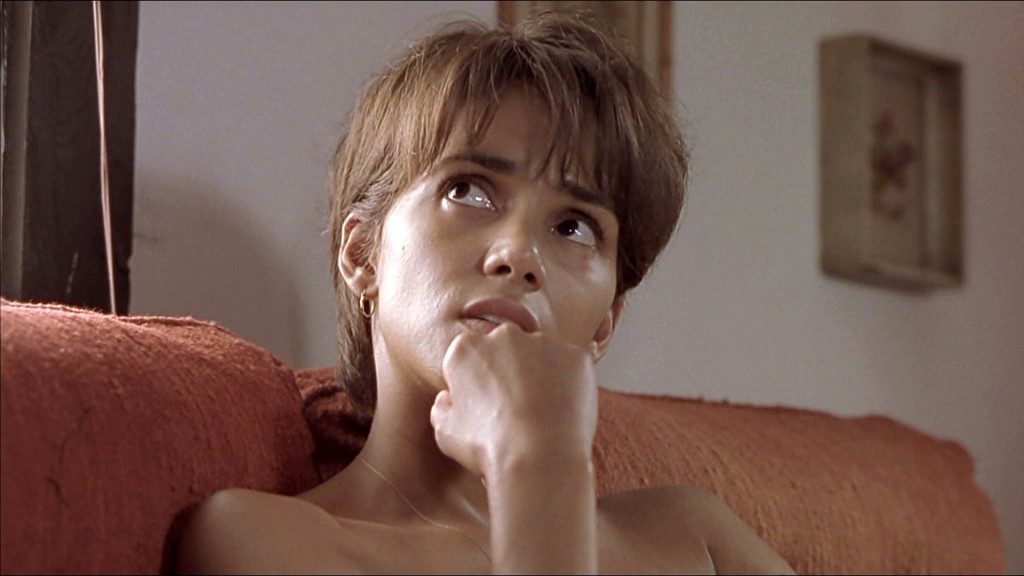 In this incredibly powerful scene, sex works almost like a painkiller as the two main characters soak themselves in each other's pain, misery and loneliness. Halle Berry is clearly the star performer here as she delivers a performance of astounding strength and honesty, deservedly winning the Oscar that year. But she also had to film this really intimate scene where she goes completely nude for the lovemaking act. She's beautiful in the scene and seemingly comfortable with her body being exposed and sets the tone for one of the most beautiful lovemaking scenes ever filmed.
4. Basic Instinct (1992)
Paul Vehoeven's murder mystery thriller is perhaps most remembered for its sensational erotic scenes, most notably Sharon Stone's famous cross leg scene. Nick, played by Michael Douglas, investigates the murder of a rock star named Johnny Boz but things get complicated when he falls in love with Johnny's cunning, enigmatic girlfriend. The scene in reference has Catherine and Nick making out at Catherine's apartment in one of the most realistic and convincing portrayals of sexual acts ever performed in cinema. The mysterious and complicated relationship between the characters adds a more intriguing layer of depth, energy and vigour on to the scene.
3. The Double Life of Veronique (1991)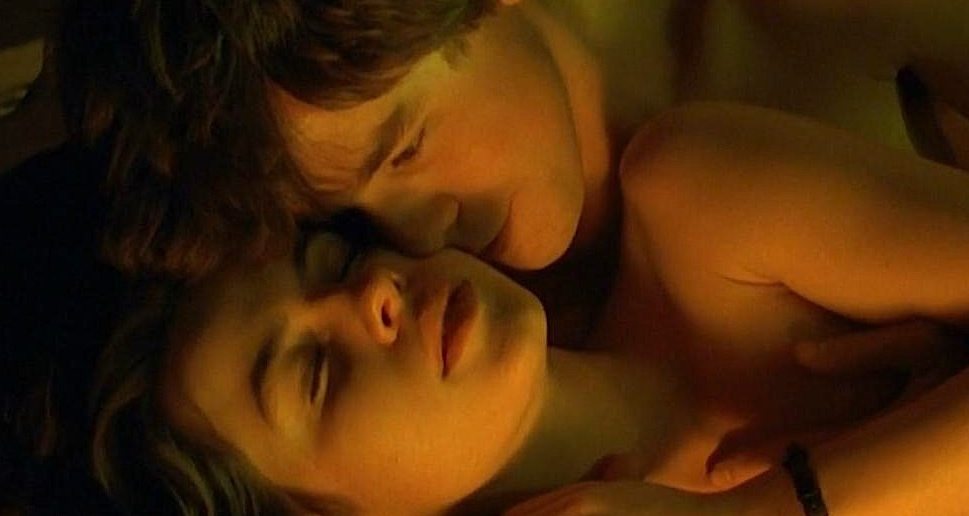 When has feminine beauty ever been depicted in cinema with such artistic elegance and profound tenderness? Krzyzstof Kieslowski masterfully paints the gorgeous enigma, sensuality of the female psyche using the otherworldly beauty of Irene Jacob. In this incredibly delicate, passionate lovemaking scene, Irene Jacob goes completely naked for the act. The atmosphere Kieslowski builds for the moment is truly astounding. It's so soaked in raw sensuality and a melancholic tenderness that just melts you with intimacy.
2. Carol (2015)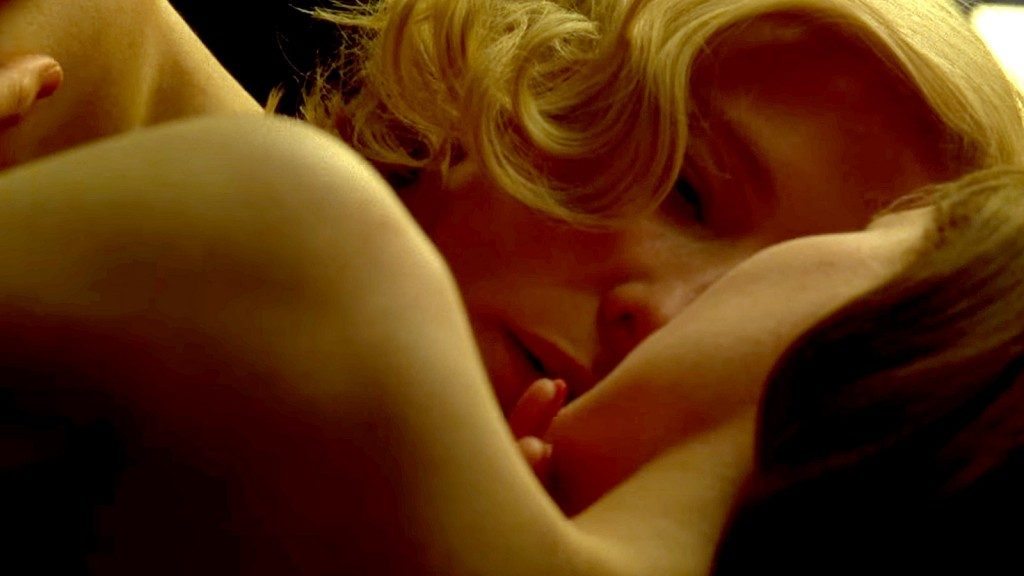 Todd Haynes' modern classic is a subtle, graceful tale of romance between two women in Manhattan in 1950s; a married mother going through a divorce and a young photographer. The main characters make out in a hotel room during a vacation in a stunningly captured moment of sexual liberation and emotional freedom. It's a gorgeously shot scene, enriched with a sense of warmth and tenderness that you wraps you up in its humanity. Cate Blanchett's magnetic feminine charisma further brings a rare maturity to the scene.
1. Blue is the Warmest Colour (2013)
Perhaps the greatest romantic film of this decade, Abdellatif Kechiche's 'Blue is the Warmest Colour' tells the story of Adele who meets an attractive, blue-haired painter in a lesbian bar and forms a deeply intimate bond with her. In one of the most famous sex scenes ever filmed, Kechiche captures every breath of passion his characters exude in a long 6 minute take with no cuts and intense focus on the nuances and details that bring an incredible amount of realism on to the scene. Some criticised the scene for its length but it floats like a wave with unbridled desires and emotions, overwhelming you with its raw intimacy.
Read More: Best Nude Movie Scenes