'Love, Rosie' is one of those films that you are going to either love or hate. Granted, it falls into a genre that's isn't taken seriously by anyone other than teenagers. But that doesn't mean, it is an unwatchable film. Actually, it you dig films where love and friendships get mixed up, feelings get hurt, there is a high likelihood, you are going to enjoy 'Love, Rosie'.
Based on Cecelia Ahern's bestselling novel, 'Love, Rosie' is about Rosie and Alex, who have been best friends since they were 5. When it comes to love, life and making the right choices, these two are their own worst enemies. At 18, one missed opportunity sends them in different directions. But somehow, across time, space and different continents, the tie that binds them cannot be undone. Will they find their way back to one another, or will it be too late? 'Love, Rosie' is a modern comedy-of-errors tale posing the ultimate question: Do we get only one chance at finding your true love.
So, if you happen to love 'Love, Rosie', and are looking for movie recommendations that are similar to it, you are at the right place. Today, we have handpicked a list of movies that are very similar in its story and treatment. You can watch many of these movies like Love Rosie on Netflix, Hulu, or Amazon Prime.
14. He's Just Not That Into You (2009)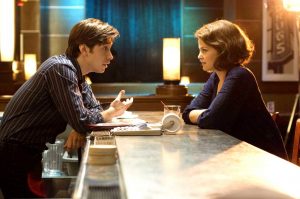 In Baltimore, five women and four men try to sort out the signals that the different sexes exchange. Although this chick flick has a number of elements that are extremely predictable, there are enough surprises that will keep you interested. It is a good example of a film that portrays how difficult it is being in a relationship and how easy it is to misunderstand signals. Some might say this is a cross between "When Harry met Sally" and "Friends". The film's two hours will pass by very quickly.
13. Chasing Amy (1997)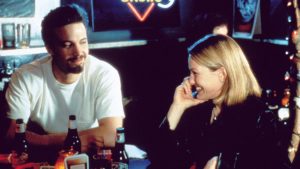 Holden McNeil (Ben Affleck) and Banky Edwards(Jason Lee) are two longtime best friends and the co-creators of a successful comic book. Everything's going well for them until they meet Alyssa, also a comic book artist. Holden falls for her, but his hopes are crushed when he finds out she's a lesbian. Director Kevin Smith created an original script with good dialog and cleverly directed Ben Affleck, Jason Lee, Joey Lauren Adams, and Dwight Ewell. The actors' performances are exceptional. Although this is not a film for every taste, it is a clever and engaging urban love story.
12. Nick and Norah's Infinite Playlist (2008)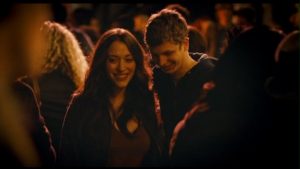 It's been three weeks, two days, and 23 hours since Tris broke up with Nick. And now she is at his gig, with a new guy. He encounters Norah, who asks Nick to be his boyfriend for five minutes. After her drunken friend Caroline runs off into the city, they scour the city in search of her. This film attempts to make you rethink popular high school movies by making it a genuine and honest teen comedy. The film is very character-driven but the cast is strong enough to carry it. Michael Cera and Kat Dennings make one peculiar and cool on-screen couple. Although there is some focus on music and romance, there is also space for comedy and the supporting cast shines.
11. Celeste and Jesse Forever (2012)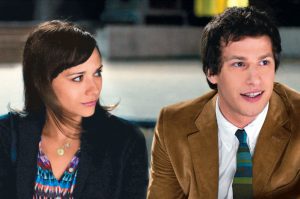 Celeste (Rashida Jones) and Jesse (Andy Samberg) have been best friends forever. They dated in high school, got married, and now they're getting divorced. We follow these two characters as they try to maintain their friendship while pursuing other people. "Celeste and Jesse" uses its humor to subvert stereotypes and the "it's complicated" relationship formula. For those who are over the Nicholas Sparks, this movie is a more intelligent, realistic romance with an amazing cast. Rashida Jones is especially remarkable. Although it is more a character/situation study than an action-packed film, it will still surprise and entertain you due to its charm and unpredictability.
10. The Wedding Singer (1998)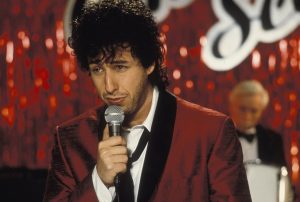 Robbie (Adam Sandler), a singer, and Julia (Drew Barrymore), a waitress, are both engaged, but to the wrong people. Fortune intervenes to help them discover each other. This quirky film has everything: a lot of comedy, a nice touch of romance, some violence and a hint of sadness. The on-screen chemistry between the two main actors is remarkable to watch but they are also individually great and surprising. Set in the 80's, this is a great nostalgic piece for that time period.
9. Forgetting Sarah Marshall (2008)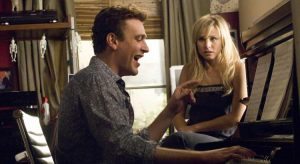 Peter (Jason Segel) takes a Hawaiian vacation after breaking-up with his TV star girlfriend, Sarah (Kristen Bell). Little does he know that Sarah's traveling to the same resort with her new boyfriend. "Forgetting Sarah Marshall" is a surprisingly solid comedic romance with a very well-known cast. The writing flows with well-timed jokes, dramatic moments, and vulgar humor. Furthermore, it is a fresh, original comedy for mature audiences. Overall, a great film for those looking for a good laugh.
8. Bridget Jones's Diary (2001)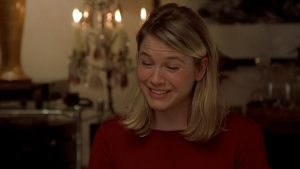 Bridget Jones is an average woman struggling against her age, her weight and her job. As a New Year's Resolution, Bridget decides to start keeping a diary to try to take control of her own life. We follow her through this journey, while she faces love. Based on the book of the same name, this is already a classic love film that every movie lover should watch at least once. It is original, really funny and charming. Renee Zellweger is hilariously amazing; I can't imagine any other person playing such a quirky character. Hugh Grant and Colin Firth have also interesting performances.
7. Legally Blonde (2001)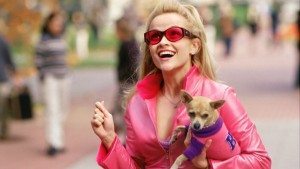 Elle Woods (Reese Witherspoon) is dumped by her boyfriend. She decides to follow him to law school and while she is there she figures out that she is stronger and more intelligent than she thought. Elle Woods is the perfect example that maybe getting dumped was not the worst thing that could happen. If he hadn't dumped her, she wouldn't have found her true potential and become a high-powered female attorney. Nominated for two Golden Globes, this classic comedy has everything: it breaks stereotypes while being extremely funny.
6. High Fidelity (2000)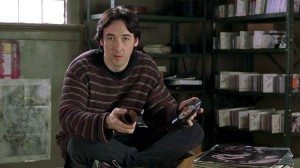 High Fidelity follows the mid-life crisis of Rob (John Cusack), a thirty-something record-store owner who must face the undeniable facts – he's growing up. We follow this curious character as he recounts his top five breakups, including the one in progress. In a hilarious homage to the music scene, the film explores the intricacies of life and love with the indispensable help of an amazing soundtrack. Cusack has one of the best performances of his career, which granted him a nomination for a Golden Globe. This romantic comedy provides a creative, quirky glimpse into a male's perspective of love.
5. Perks of Being a Wallflower (2012)
Based on the novel written by Stephen Chbosky, this film follows 15-year-old Charlie (Logan Lerman), an outsider, coping with first love (Emma Watson), the suicide of his best friend, and his own mental illness while struggling to find his place in high school. "The Perks Of Being A Wallflower "may not be the most faithful adaptation but the spirit of the story is still there, therefore doing great justice to the book. Besides the amazing performances by the whole cast, this film also has a powerful dialogue that is very honest and realistic. Although the directing is nothing extraordinary, the music score is filled with well-known songs that will make you want to sing (and cry) while watching the movie.
Read More: Movies Like The Perks of Being Wall Flower
4. Love and Other Drugs (2010)
Maggie (Hathaway) is a free spirit who won't let anyone tie her down. But then she meets Jamie (Gyllenhaal). Maggie and Jamie's evolving relationship takes them both by surprise, as they find themselves facing many adversities and challenges. Although the plot is not innovative or original, director Edward Zwick still managed to create a great movie with a good message. With the support of the two main actors (who actually were nominated for best performances in the 2011's Golden Globes), "Love and Other Drugs" is a good drama about growing together and leading with difficult choices.
3. Crazy Stupid Love (2011)
Cal (Steve Carell) and Emily (Julianne Moore) have a perfect life together. At least until Emily asks for a divorce. Now Cal has to learn how to be single again with the help of his bachelor friend Jacob Palmer (Ryan Gosling). Although Cal's life is the main story, the movie also focuses on the romantic lives of other secondary characters. Directors Glenn Ficarra and John Requa created a movie with tremendous heart and charisma that will stay on your mind for some time. Although the overall message may be one to debate, it doesn't really matter because it is worth the ride.
2. 500 Days of Summer (2009)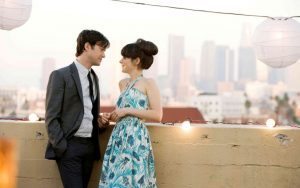 "500 Days of Summer" is an indie romantic comedy about a woman, Summer, who doesn't believe true love exists, and the young man, Tom, who falls for her. As the story proceeds, it challenges you to question the ideas of love that have been fed to you since you were young. Following a non-chronological pattern, this film is an intriguingly original take on falling in love (and falling out of it). Zooey Deschanel and Joseph Gordon-Levitt prove that they are immensely talented actors. A must watch for cinemaholics.
Read More: Movies Like 500 Days of Summer
1. Eternal Sunshine of the Spotless Mind (2004)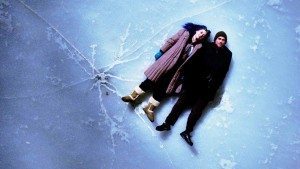 Joel Barish (Jim Carrey) is heartbroken because his ex-girlfriend Clementine (Kate Winslet) underwent a procedure to erase him from her memory. He decides to do the same but, as he watches his memories of her fade away, he realizes that he still loves her. Will he be able to correct his mistake? "Eternal Sunshine" shows how complex love is (how much it hurts when it is gone, how wonderful it is when it is happening). It explores the mind with smart intensity, making you reconsider your opinions about life, love, and memory. It is delicate but brutal. Moreover, Jim Carrey has one of the best performances of his career, showing that he is an incredible actor in both drama and comedy.
Read More: Movies Like Eternal Sunshine of the Spotless Mind