'A Star is Born' was originally made in 1937. After that, two remakes were made – one in 1954 and another in 1976. Just imagine what a tall order Bradley Cooper had in front of him when he undertook to remake 'A Star is Born'. His task was cut out: to top the previous three films that are already well-regarded. Did he succeed? The short answer is: yes. If you go by public reaction, and opinion of critics, the film is a massive success, some even declaring it to be the best version of 'A Star is Born'.
The film follows Jackson Maine (Bradley Cooper) who is an alcoholic rockstar. He attained stardom years ago, and the pressures of fame have isolated him. His much-older brother (Sam Elliott) manages his career, but Jackson likes to be in control (or lack thereof) of his life off the stage. One night Jackson wanders into a drag bar looking for a drink and finds an amateur performer with a shockingly beautiful voice. Ally (Lady Gaga) and Jackson connect instantly. He sees her potential and convinces her to sing with him on the stage. As Jackson and Ally grow closer, their singing careers go in opposite directions. Ally gets her own record deal, and soon she finds herself in the midst of fame and accolades. Meanwhile, Jackson, who is already neck-deep in alcohol and drugs, swiftly falls into a deep dark place from where he may never be able to return (Read our review here).
Over the years, we have seen this story several times on screen. An aging star and a rising talent falling love only to end apart. Today, we will list down the list that touch this theme in one way or other. Some films are quite similar in their themes, whereas others are only vaguely similar. In any case, I am sure you are going to enjoy watching all these films if you loved 'A Star is Born. If you are interested, you can watch several of these movies like A Star is Born on Netflix, Hulu or Amazon Prime.
10. The Artist (2011)
An homage to the early 20th Century Silent Films, 'The Artist' by Michel Hazanavicius has plenty of aspects in common with 'A Star is Born. Almost devoid of songs or dialogue, the movie is a silent love letter to Hollywood. Identical to the story line of 'Singing in the Rain', it is a love story set during the emergence of 'talkies'. Here, Berenice Bejo's character Peppy falls in love with her idol George Valentin played by Jean Dujardin. Peppy, with the help of George, gets her big time of fame only at the expense of her idol's fall from grace due to the decline of silent films. With a well-told story and fabulous performances, 'The Artist' earned critical acclaim and bagged 5 Academy Awards in the year 2012.
Read More: Movies Like Her
9. Crazy Heart (2009)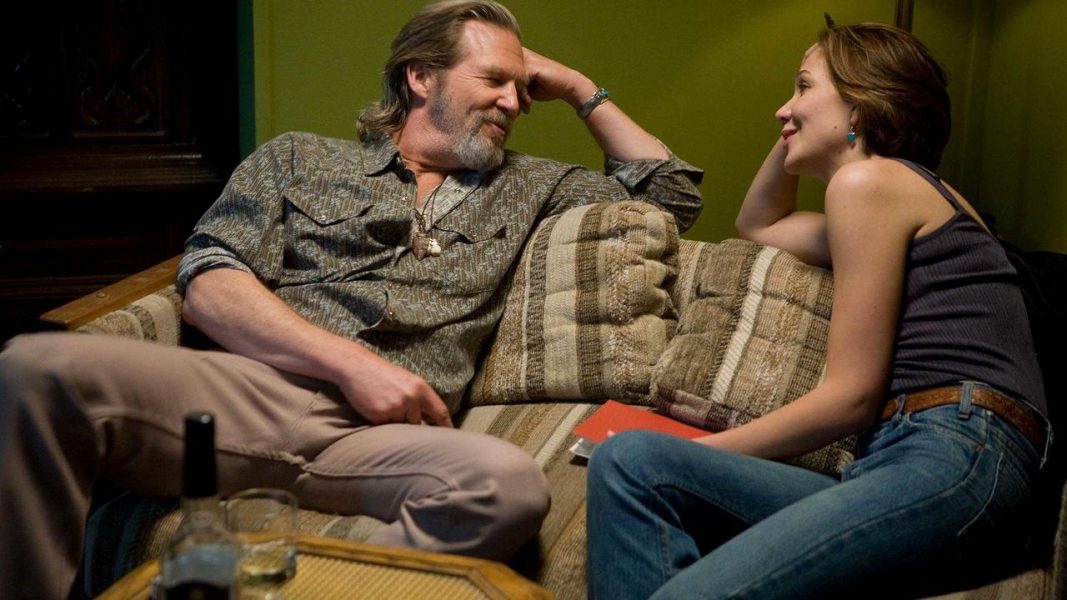 Bad Blake is a faded country music musician who has had too many hazy days and boozy nights. After a gig, Blake meets a sympathetic journalist who is there to do a story on him. Unexpectedly, they both find comfort in each other and a romance begins. Those who appreciate character development, multi-dimensional characters and a unique romance will certainly love "Crazy Heart". Although it does not feature high levels of drama or a fast-paced story, this movie manages to keep its audience attentive due to a plausible and real story. Moreover, Jeff Bridges and Maggie Gyllenhaal give brilliant performances.
Read More: Movies Like American Pie
8. Walk the Line (2005)
"Walk the Line" chronicles the life of music legend Johnny Cash. From his infancy on a small farm in Arkansas during the Great Depression to his relationships with his older brother, his first wife Vivian, and June Carter. Nominated for five Academy Awards, this biographical movie tries to truthfully tell its story without prejudices, and it really accomplishes that. Moreover, Joaquin Phoenix and Reese Witherspoon are mesmerizing as Johnny Cash and June Carter. Their chemistry, especially during the on-stage duets, is incredible.
Read More: Movies Like Black Panther
7. Begin Again
'You can tell a lot about a person by what's on their playlist'. This is a life lesson the film offers. Greta (Keira Knightley) and her songwriting partner/lover Dave (Adam Levine) head for New York when he lands a record deal with a major label. However, Greta is suddenly left on her own. As Dave gives in to the temptations that come with his success. Things take a turn for the better for her. Dan(Mark Ruffalo) is a disgraced record executive. He discovers Greta performing in a club. A mutually life-changing bond forms between the pair as they work together on Greta's first album. Begin Againis a very intuitive film. It discovers the very miniscule pleasures of life. Like a train journey, hearing your favourite music for a while, going on a peaceful walk etc… but at the end of the movie, you'll feel grateful as though you've done something worthwhile in your life.
Read More: Movies Like Die Hard
6. The Cutting Edge (1992)
In the 1988 Winter Olympics, hockey captain Doug Dorsey and figure skater Kate Moseley are fighting hard for a spot in the podium. However, they both end up failing. Two years later, they cross paths when Kate needs to find a figure skating partner quickly. Despite coming from different worlds, the two enter an international competition with a dangerous and innovative routine. By doing so, they will overcome several obstacles and become better people. D.B. Sweeney and Moira Kelly are the main stars of "The Cutting Edge", giving edgy performances.
Read More: Movies Like Jack Reacher
5. Dirty Dancing (1987)
'Dirty Dancing' is the epitome of dance movies. This Emile Ardolino directed flick has soul enriching dance sequences, sexy scenes, and stars who bring the art to life. The Swayze and Grey starrer is about Frances "Baby" Houseman, who while spending the summer at a Catskills resort with her family, falls in love with the camp's dance instructor, Johnny Castle. 'Dirty Dancing' received accolades and applauds from critics and audience alike, and won the Academy Award for Best Original Song. Adding to its legendary status, the 1987 film is extremely sexy. The massive success led to a rather poor prequel named 'Dirty Dancing: Havana Nights' (2004).
Read More: Movies Like Nightcrawler
4. Beyond the Lights (2014)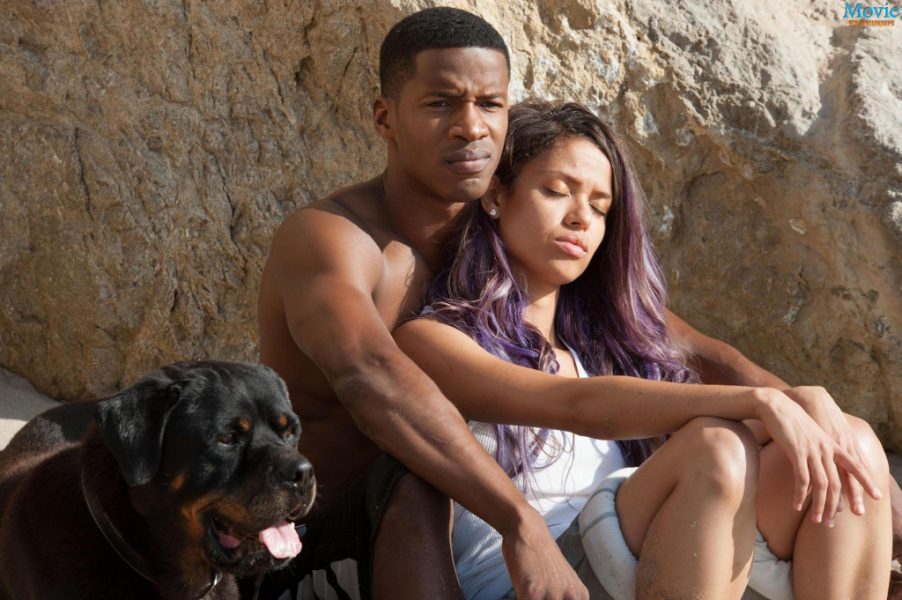 Noni always dreamt of becoming a successful singer. When one of her songs wins Billboard Music Award, her path for stardom is paved. Career looks promising; however, she is unable to handle the pressure that comes with it. Seeking reprieve from all of it, she decides to end her life. But, she is saved by a handsome police officer, Kaz. Kaz has his own ambitions in sight and has the plan of his life laid out in front of him. He falls for Noni and she finds the strength to continue pursuing her dreams with his support. Following their own dreams, will they be able to stay together?
Read More: Movies Like Nightcrawler
3. La La Land (2017)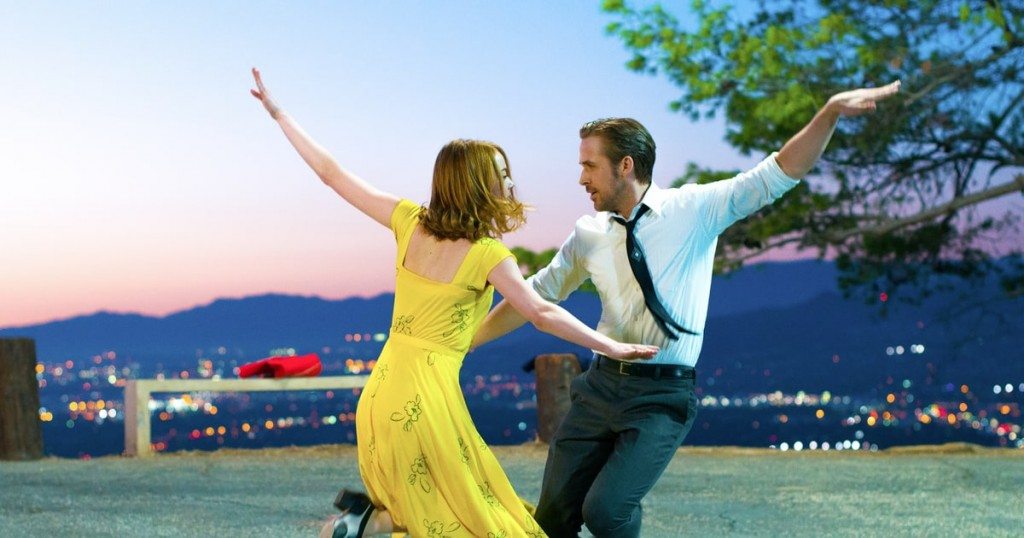 'La La Land' is the ultimate love letter to Hollywood musicals, and it wears its heart on its sleeve throughout. Directed by the brilliant Damien Chazelle, the film is a return to old style Hollywood musical making, and though it captures the feeling of those sunny old musicals it still packs an edge with its modern-day story. It is a love story about an ambitious young actress played with Lucille Ball charm by Emma Stone, in a lovely wide-eyed performance audiences will adore, who falls for a moody jazz musician played by Ryan Gosling. How their ambitions come in the way of their love is the main plot of the film.
Read More: Movies Like Tangled
2. The Umbrellas of Cherbourg (1964)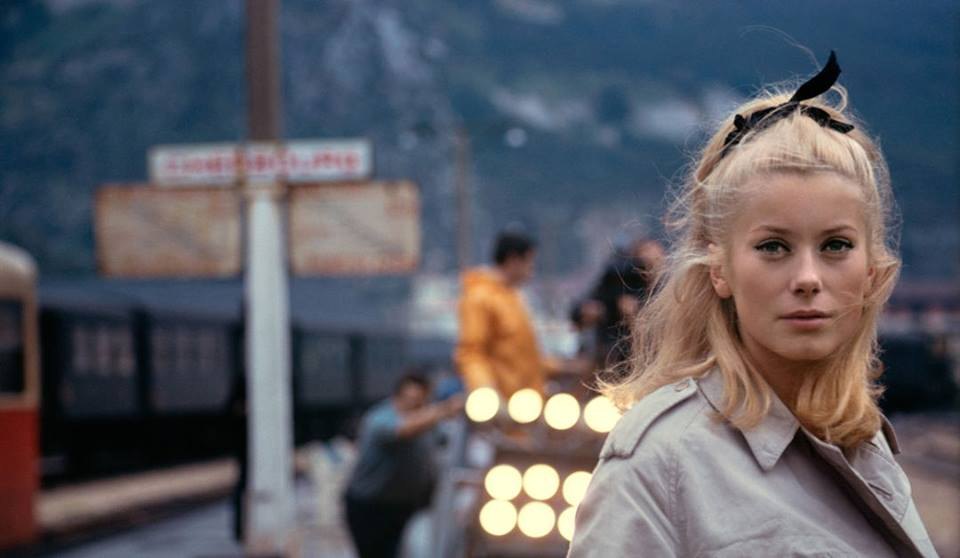 Inspiration of several modern day musicals, 'The Umbrellas of Cherbourg' is truly a classic in every sense of the word.. When you see the film, you will realize how. In the crestfallen second half of 'A Star is Born', the film feels like 'The Umbrellas of Cherbourg', with its staggering realism undercutting its optimistic tonality. And while 'Umbrellas' ends with a brutal indifference, 'A Star is Born' ends in a tragedy. Both the films leave an indelible mark on our psyches.
Read More: Movies Like Boyhood
1. The Band Wagon (1953)
This top entry on the list that is directed by Vincente Minneli. This film is considered as one of the finest musicals in the history of cinema. The movie tells the story of Tony and Gaby, played by Fred Astaire and Cyd Charisse respectively. Tony is a declining stage and screen star while Gaby is a starlet. They both put their best efforts to revive the career of Tony. Why you should not miss this classic is specially because of the prolonged dance sequence by Tony and Gaby on Mt. Hollywood Drive. The sequence was a noteworthy inspiration for Damien Chazelle as he recreated the scene with Seb and Mia in 'La La Land'.
Read More: Movies Like Mission Impossible