Films about assassins are always intriguing. With its use of filmmaking techniques and artistic aesthetics, action films on assassins can do wonders. In the past couple of years, this has taken into the form of its of own genre. Such action films utilise cerebrally crafted action sequences and deft storytelling to craft engaging piece of works.
In the same line, French filmmaker Luc Besson, known for his deft storytelling in the genre of action films, made 'Anna'. An intense, fascinating action thriller, the movie stars Sasha Luss as the titular Anna Poliatova, who uses her sensuality and beauty to secretly work as an assassin. The film follows her efforts in transforming as one of the most feared government assassins in the world.
For this article, I have taken into account films that have similar narrative structure or stylistical elements as this Luc Besson flick. Here is the list of best movies similar to 'Anna' that are our recommendations. You can watch several of these movies like 'Anna' on Netflix, Hulu or Amazon Prime
8. The Killer (1989)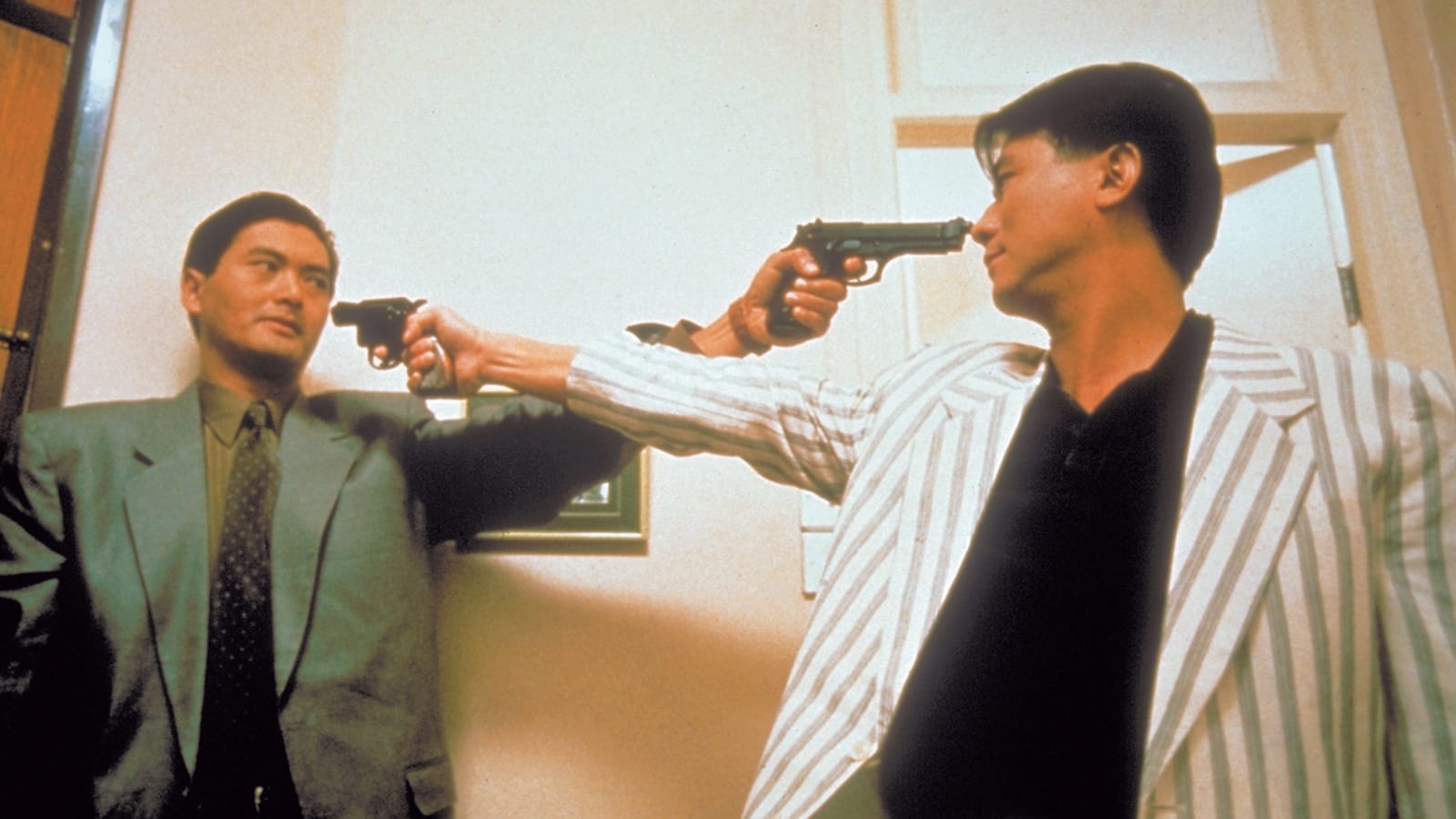 An action thriller, 'The Killer' is the story of an assassin named Ah Jong, who after accidentally damaging the eyes of the singer Jennie during a shootout, tries to perform one last hit in order to acquire money for her as he learns that she would require an expensive operation; otherwise she would go blind. Written and directed by John Woo, the film boasts of the classic over the top action sequences which Woo grew famous for. Although 'The Killer' did not receive much praise from contemporary critics, it has gone on to become a cult classic. The film also invariably proved to be a milestone in the genre of action thriller as modern day directors such as Quentin Tarantino, Robert Rodriguez and Johnnie To started incorporating many filmmaking elements used in the movie.
7. Atomic Blonde (2017)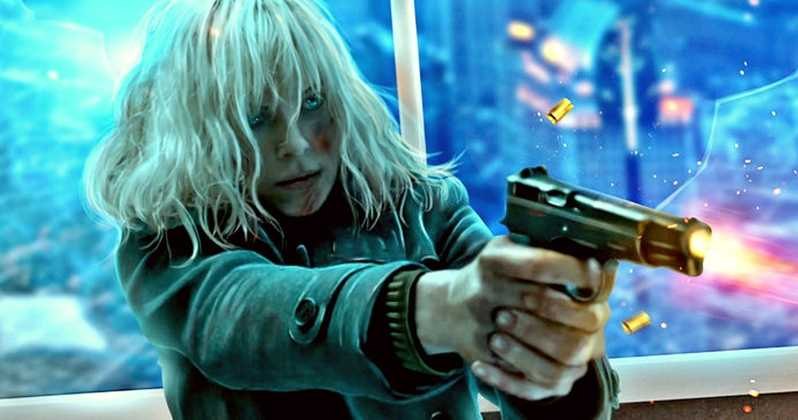 It's a shame that we have not seen any leading actress headline an action film, but 'Atomic Blonde' has definitely paved the way for a new wave of change to happen. Another piece of work to be directed by David Leitch, this action thriller spy film stars Charlize Theron as Lorraine Broughton, a top-level MI6 field agent, who is given the job of retrieving a list of double agents who will be smuggled into the West on the eve of the collapse of the Berlin Wall in 1989. The film is steered forth by the visually engaging action sequences and the performance of Theron who plays her character with the required grit, determination and sensuality. Adapted from 'The Coldest City', a graphical novel written by Antony Johnston and Sam Hart which was published in 2012, the visual stylistics of 'Atomic Blonde' finds inspiration from Leitch's other directorial venture, 'John Wick'. The movie received positive reviews and was also a commercial success, grossing $100 million against a budget of $30 million.
6. On the Job (2013)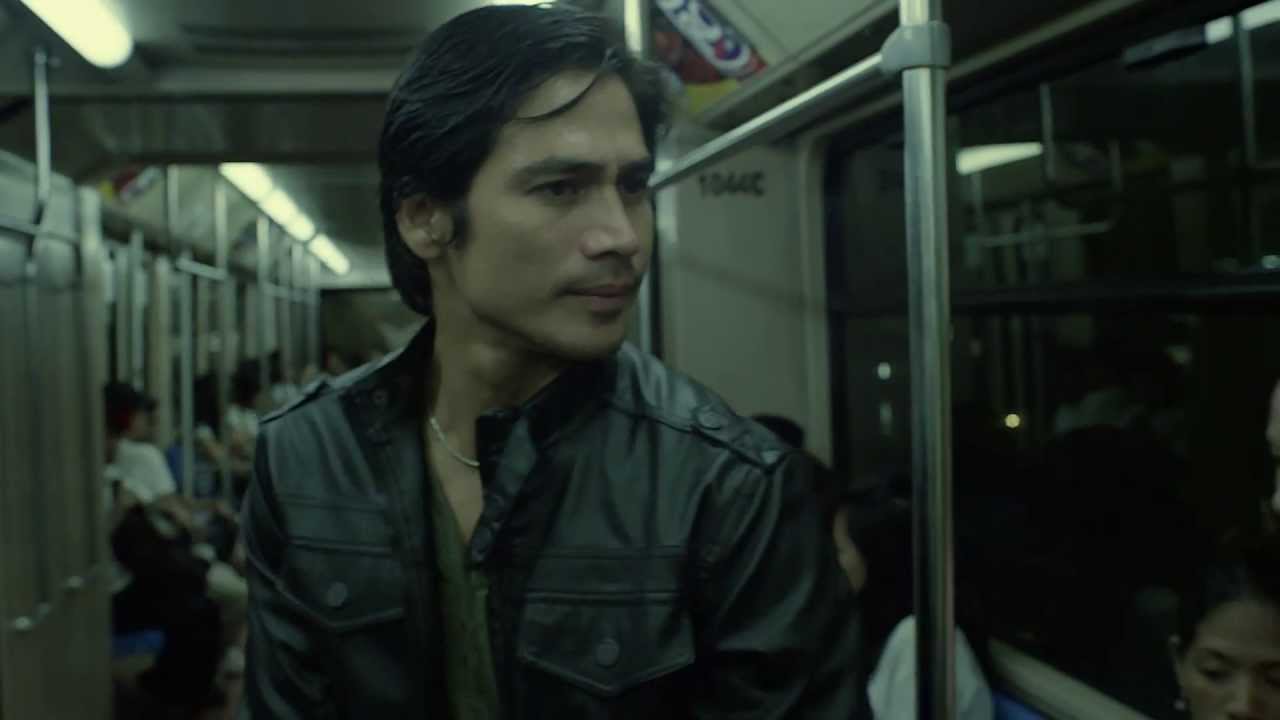 Finding inspiration from real-life incidents, 'On the Job' is an action crime thriller which follows two hit-man prisoners, who are temporarily freed to execute political heads, and two law enforcers, who are tasked with the job of investigating a drug-related murder case which is connected to the prison gun-for-hire business. The film premiered in the section of the Directors' Fortnight at the Cannes Film Festival and received a standing ovation for its performances and the interwoven crime narrative. In addition, the action crime thriller holds a rating of 93% on Rotten Tomatoes. Directed by Filipino filmmaker Erik Matti, 'On the Job' was not a huge commercial success but spawned a sequel which is in its production stage as of 2019.
5. Vengeance (2009)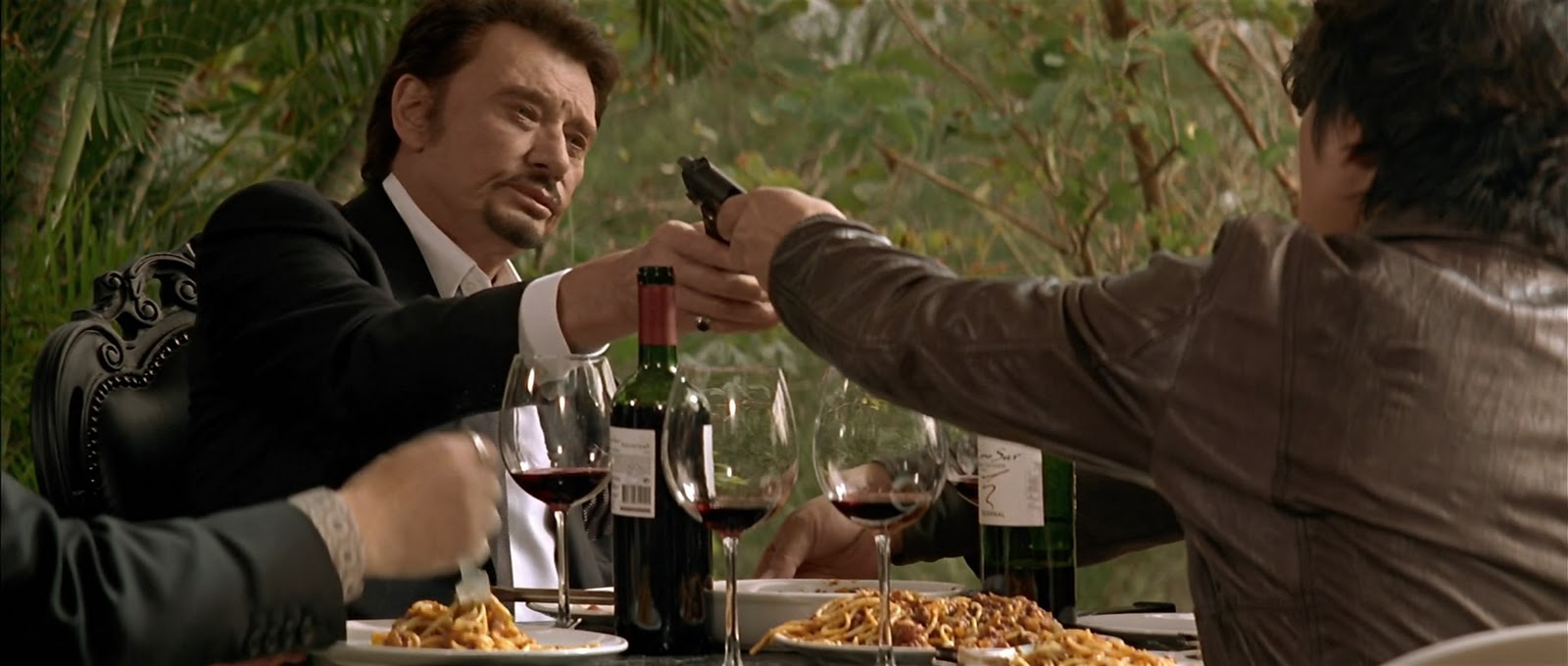 Directed by the enigmatic Johnnie To, 'Vengeance' is the story of Francis Costello, a French chef and former assassin whose daughter, son-in-law and grandchildren are attacked by a gang of Triads. With the thirst of vengeance, Costello travels to Macau and takes the help of three hitmen to complete his task. The film is built upon the visual direction by To, which is complemented by the intrinsic editing by David M. Richarson and atmospheric cinematography by Cheng Siu-Keung. 'Vengeance' premiered at the Cannes Film Festival and competed for the Palme d'Or. While it did not win the prestigious award, the flick won positive reviews for its filmmaking and performances and also holds a rating of 91% on Rotten Tomatoes.
Read More: Movies Like Heat
4. John Wick (2014)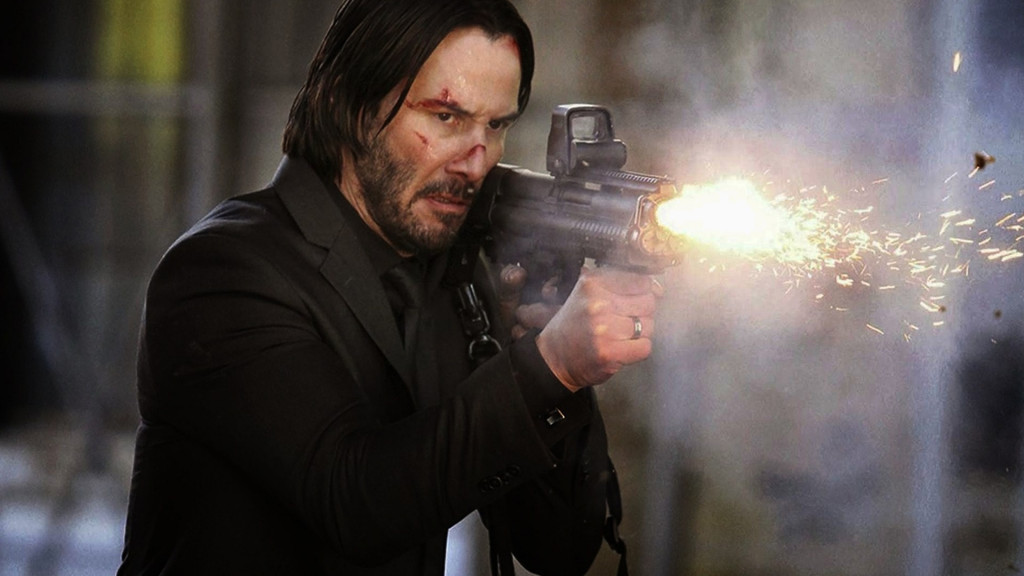 Co-directed by Chad Stahelski and David Leitch, 'John Wick' stars Keanu Reeves as the titular ex-assassin who finds himself saddled with sadness, depression and anger when some unknown men break into his house, steal his vintage car and kill his puppy, which was gifted by his recently deceased wife. The film follows Wick as he starts on an endeavour to quench his thirst for vengeance driven by violence and murder. A neo-noir action thriller, the flick is powered with adrenaline rushing action set pieces which are choreographed artistically by Leitch and is executed to brilliance by Reeves. Like many middle-aged actors, Reeves managed to revive his career as an action star. 'John Wick' is an important action film as it paved the way for new movies to pay intrinsic attention to choreographing innovative and unique action sequences.
Read More: Movies Like John Wick
3. The Bourne Identity (2002)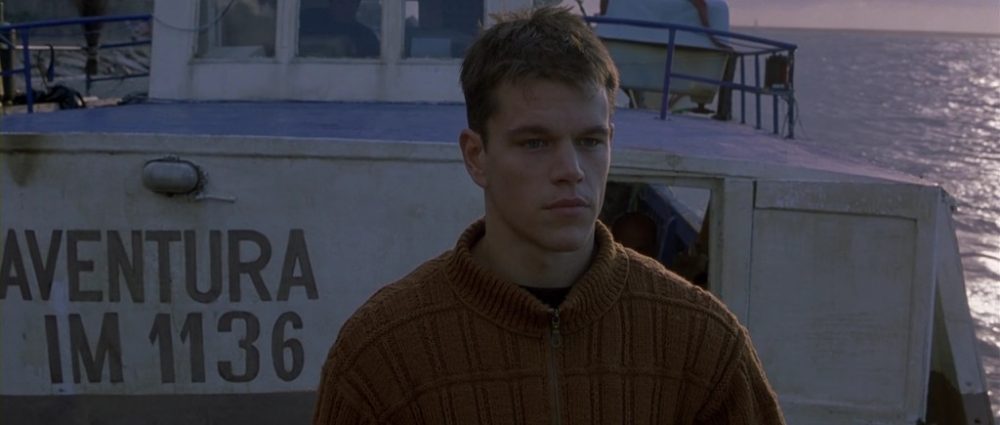 Directed by Doug Liman, 'The Bourne Identity' stars Matt Damon as the titular Jason Bourne, a man who finds himself in peril as he suffers from extreme memory loss. The film follows Bourne attempting to discover his true identity while getting embroiled in a secret conspiracy within the Central Intelligence Agency (CIA). Adapted from American author Robert Ludlum's novel of the same name, published in 1980, what makes the action spy thriller such an invigorating watch is the practical stunts which inject the soul in the action. The film paved the way for future films that relied on the action to be an intricate part of the narrative. 'The Bourne Identity' was immensely appreciated and the commercial success spawned four sequels which comprise of the 'Jason Bourne' film series.
Read More: Movies Like The Bourne Series
2. Taken (2008)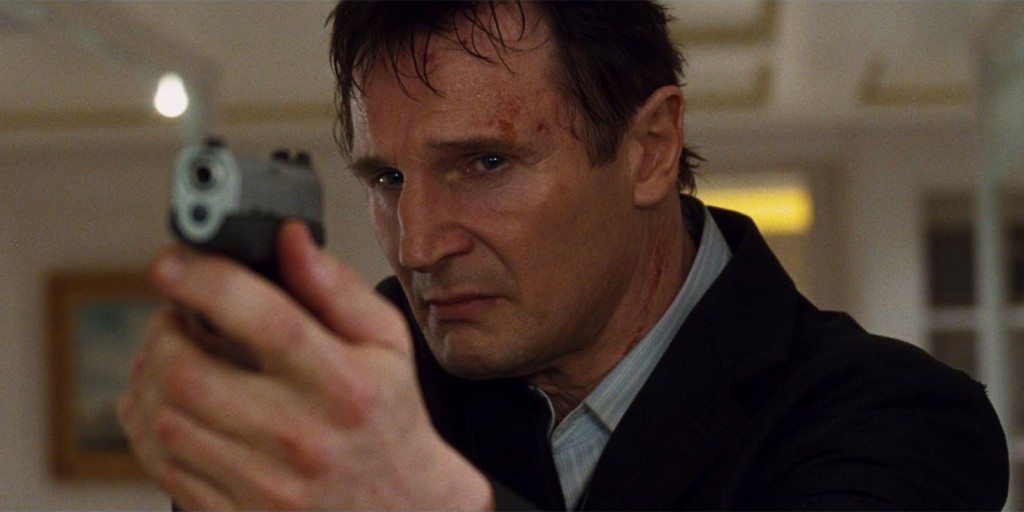 Directed by Pierre Morel and co-written by Luc Besson and Robert Mark Kamen, 'Taken' stars Liam Neeson as Bryan Mills, an ex-CIA operative who is forced to use his talents of assassination when his teenage daughter and her best friend are kidnapped by Albanian smugglers while they travel in France during a vacation. Like Reeves, Neeson, with his incredible performance, transformed into a bonfire action star. In addition, Neeson has stated often that he did not think that the flick would get a theatrical release. He was pleasantly surprised as 'Taken' not only received a theatrical release but also grossed a massive $226.8 million against a budget of $25 million. The film was also a critical success and since its release, has spawned two commercially successful sequels and one television series.
Read More: Movies Like Taken
1. Oldboy (2003)
Adapted from Japanese manga series 'Oldboy', written by Nobuaki Minegishi and Garon Tsuchiya, this 2003 neo-noir action thriller follows Choi Min-sik as Oh Dae-su, a man who is imprisoned in a cell for 15 years without knowing the reason for it and the identity of his captor. When he is finally released, Dae-su is fueled with vengeance and goes on a quest to fulfill it, while being entrapped in a violent conspiracy and romance. There are few films which use violence as resourcefully as 'Oldboy' does. The action thriller premiered at the Cannes Film Festival and won the prestigious Grand Prix. In addition, the President of the Jury, Quentin Tarantino, specifically mentioned the film as one of his favourites. 'Oldboy' is a brutal and violent piece that takes you to places you'd never want to go.
Read More: Movies Like Oldboy