'Bird Box', the latest Netflix movie, is difficult to classify. What kind of movie is it? Is it a horror movie? Or is it zombie movie? Is it a thriller? Or what about it being an apocalypse movie. I think the best answer to that question is that it is a little bit of everything. Netflix, as we all know, has ventured big time into producing their own movies. With a surplus amount of cash available at their behest, they are recruiting biggest name actors and directors for their films. While the results haven't been as good as they would have expected, there is certainly some great progress. So, is 'Bird Box' a step in the right direction? May be not. Is it a decent effort that will be watched by a lot of people? Definitely yes. The reason being that it has a very intriguing plot and presence of a major superstar, Sandra Bullock. All said and done, I would recommend that you should watch this film.
The plot of the 'Bird Box' revolves around a mother and her two children who make a desperate bid to reach safety five years after an ominous unseen presence drives most of society to suicide. The film is directed by Oscar-winner Susanne Bier from a screenplay written by Eric Heisserer, based on the 2014 novel of the same name by Josh Malerman. Those interested in watching a commercial thriller will find a lot to like in the film. And in case you have already watched it and now are looking for movies similar to 'Bird Box', here are our recommendations. You can watch several of these movies like 'Bird Box' on Netflix, Hulu or Amazon Prime.
12. Contracted: Phase II (2015)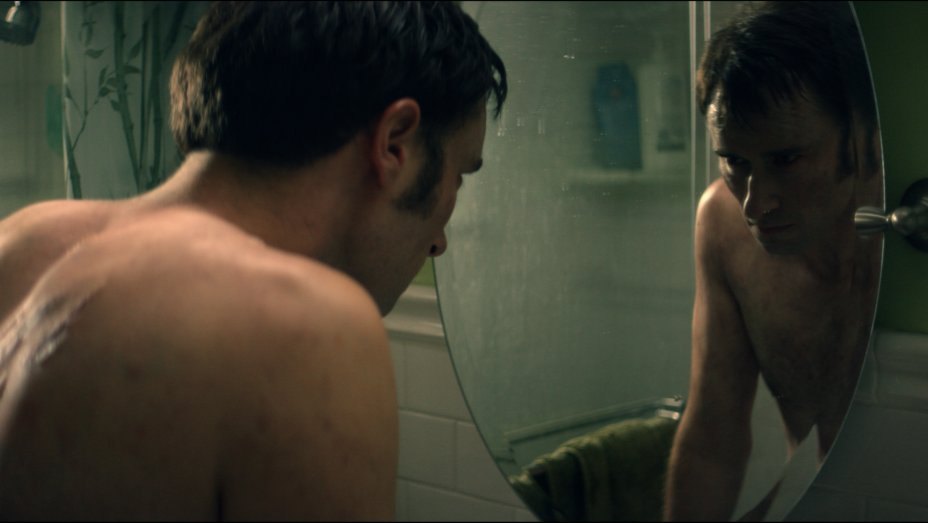 Part of a duo, "Contracted: Phase II" exploits the world of the first film "Contracted", which is actually on the top three of this list. Riley, a social worker, realizes that he is infected with a necrotic STD, experiencing ominous angry symptoms. He desperately tries to locate the original patient zero throughout the city of Los Angeles with the intention to find a cure, while at the same time, a driven detective is after him. Although not as strong as the first one in the duo, it still has several scenes that will shock and gross you out. This movie works well as both a sequel and a standalone feature, so you don't have to have seen the first film to enjoy this one but we actually recommend you do.
Read More: Movies Like Signs
11. [REC] 4: Apocalipsis (2014)
An ill-fated television reporter is rescued and sent on a voyage across the ocean, but she is followed by the deadly virus that has plagued her and numerous others. This sequel is an exhilarating horror roller-coaster especially made for apocalyptic/horror lovers. Manuela Velasco (who plays the main character) is great and the idea of developing the movie aboard of a ship makes the suspense and fight for survival even more thrilling. As a stand-alone zombie film, I think it is really well done.
Read More: Movies Like Sicario
10. They Look Like People (2015)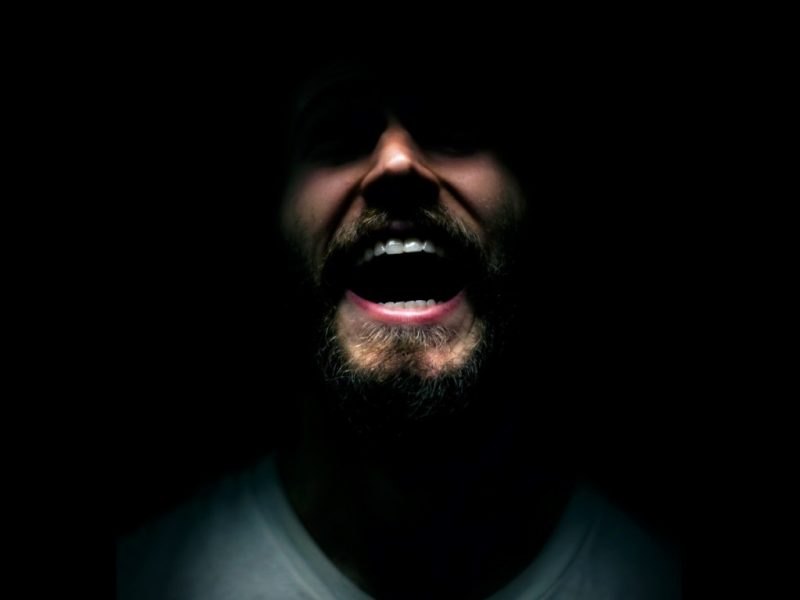 "They Look Like People" is a psychological thriller that says a lot. It shows how a good story can be done with little extravaganza, stylish locations or graphic effects. With a simplistic and minimal tone, the suspense is there and continuously taken further down the slope by the incredible acting performance of MacLeod Andrews and the characters surrounding him. It follows the story of a troubled man who comes to believe that the world and humanity will be overthrown by apocalyptic evil, after he receives a mysterious phone call warning him of the future. A great executed work which earns even more respect seeing as its Perry Blackshear's feature film directorial debut, which he all together wrote, produced, shot and edited.
Read More: Movies Like The DUFF
9. What We Become (2015)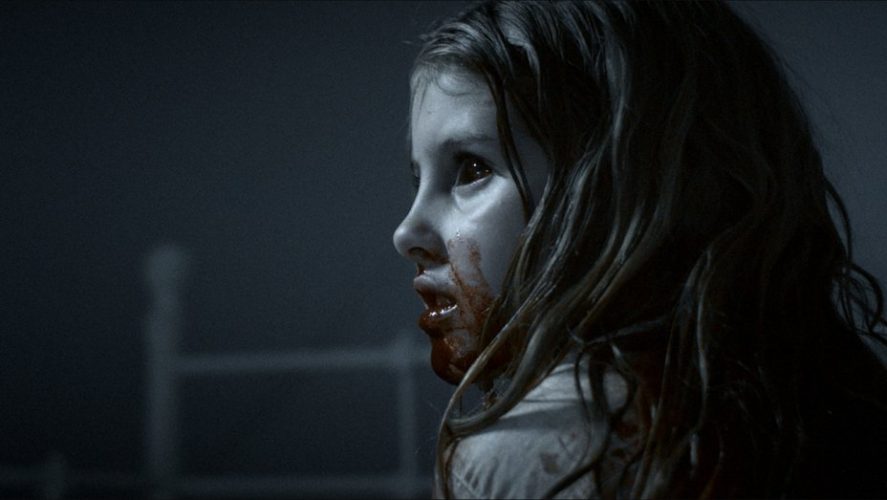 A family of four is quarantined in their home as a virulent strand of the flu spreads into town and they are forced to the extreme to escape alive. Set in a small town in Denmark, "What We Become" starts out as a fairly slow-paced movie. Nevertheless, it actually turns out to be interesting and thrilling. The locations, settings, and moods feel very realistic. Also, character development and dialogue was satisfying. It is a movie well-worth watching if you enjoy zombie movies, and don't mind it not being a movie with a standard English audio.
Read More: Movies Like Marley And Me
8. Night of the Living Deb (2015)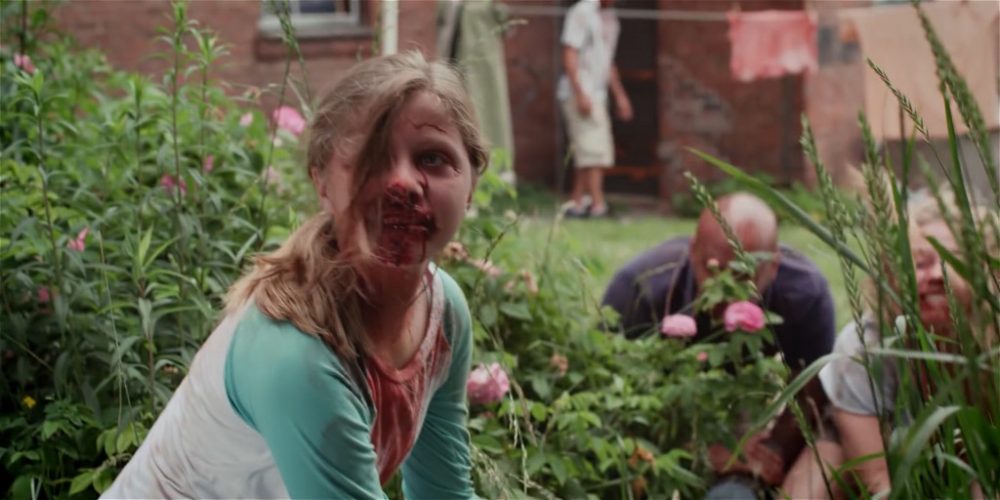 After a girls' night out, Deb wakes up in the apartment of the most attractive guy in Portland, Maine. He rushes her out the door next morning into a zombie apocalypse. A walk of shame suddenly becomes a fight for survival. It is a smart "zomedy" with good writing and several clichés avoided. Comedy fans will enjoy the mix of swift wit and funny slapstick. Romantics will appreciate the genuine heart and friendship between Deb and the rest of the ensemble. And horror lovers will enjoy the clever inside jokes. A film for everyone.
Read More: Movies Like Dazed and Confused
7. Contracted (2013)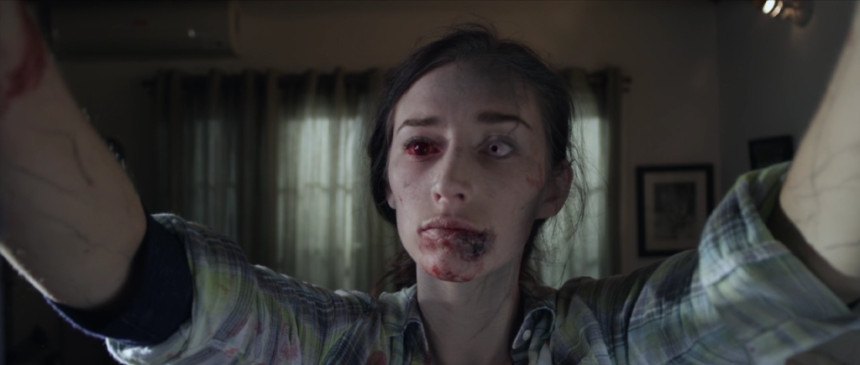 After being drugged and raped at a party, a young woman contracts what she thinks is an STD; but, it's actually something much worse. This horror drama is unexpected and unique; it will keep you interested and curious the whole time. Instead of exploring how she got the disease, "Contracted" focuses more on the mental and physical transformation of the main character. It unfolds with sweet unpredictability, never an epidemic film, and always retaining focus on its central character.
Read More: Movies Like Blue Crush
6. World War Z (2013)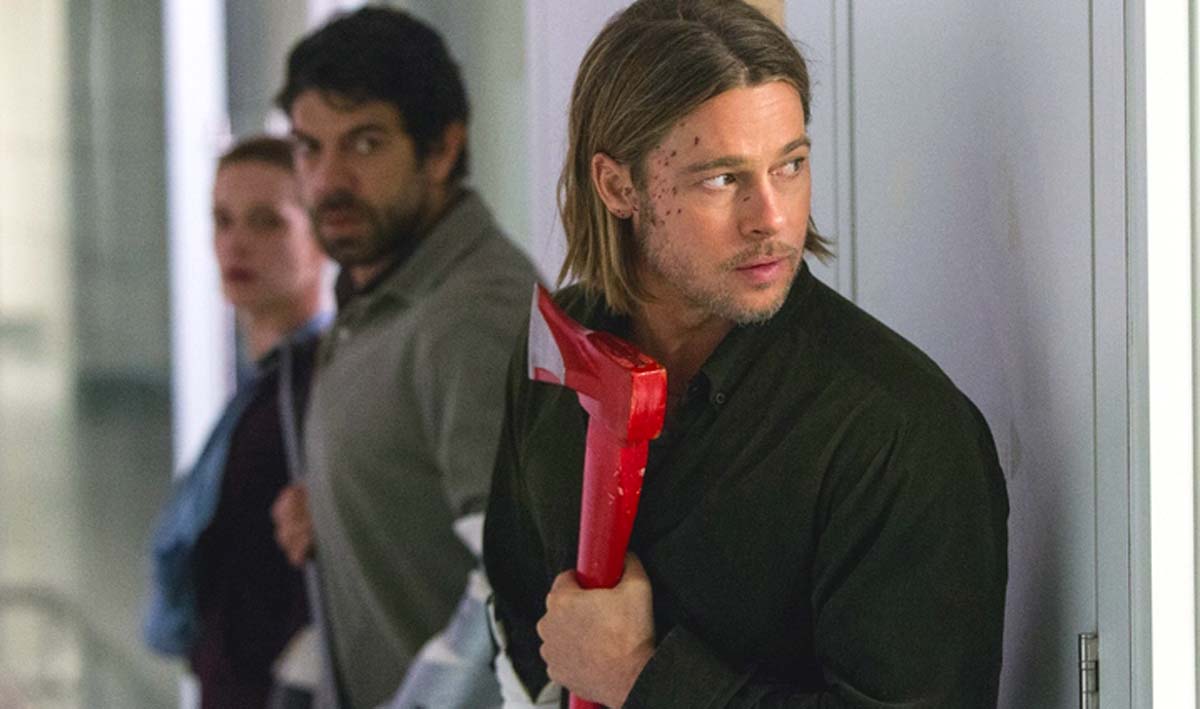 Perhaps the flagbearer of most of the zombie apocalypse movies, 'World War Z' boasts of a compelling yet unpredictable storyline, stellar performances and gripping visuals, things which were never seen before in a standalone zombie movie. Set in an apocalyptic premise, the zombie outbreak happens all of a sudden and former UN employee Gerry and his family are taken aback and are on a run, away from the infected zombies. UN then asks for Gerry's assistance and Gerry sets himself on a quest to try and find out the source of the outbreak and how to curb it. As he goes places and the outbreak spreads on its way, we get to see some really captivating action sequences and Brad Pitt has done tremendously well in a leading role. The entire drama culminates in the WHO building in the UK when Gerry apparently finds out a camouflage to help humans stay among zombies undetected. Easily one of the best zombie movies ever made.
Read More: Movies Like Contagion
5. The Hallow (2015)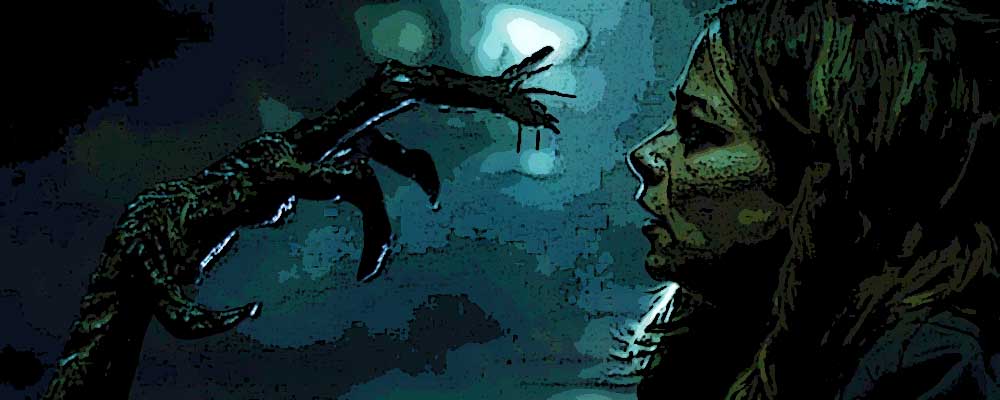 'The Hallow', directed by Corin Hardy, and starring Joseph Mawle, and Bojana Novakovic is a film about a family living on the edge of one of Ireland's old growth forests. It isn't a medieval fable, but a contemporary horror film which doesn't lose the opportunity to increment the malice of said creatures, whose gradual incursions into the life of the main family generates tension and anguish to a situation which gets worse with every mistake from the characters. It transports us through a dark and menacing fairy tale, a moody atmospheric horror fantasy with real emotion and clever set pieces. It is worth a watch.
Read More: Movies Like Gone Girl
4. The Taking of Deborah Logan (2014)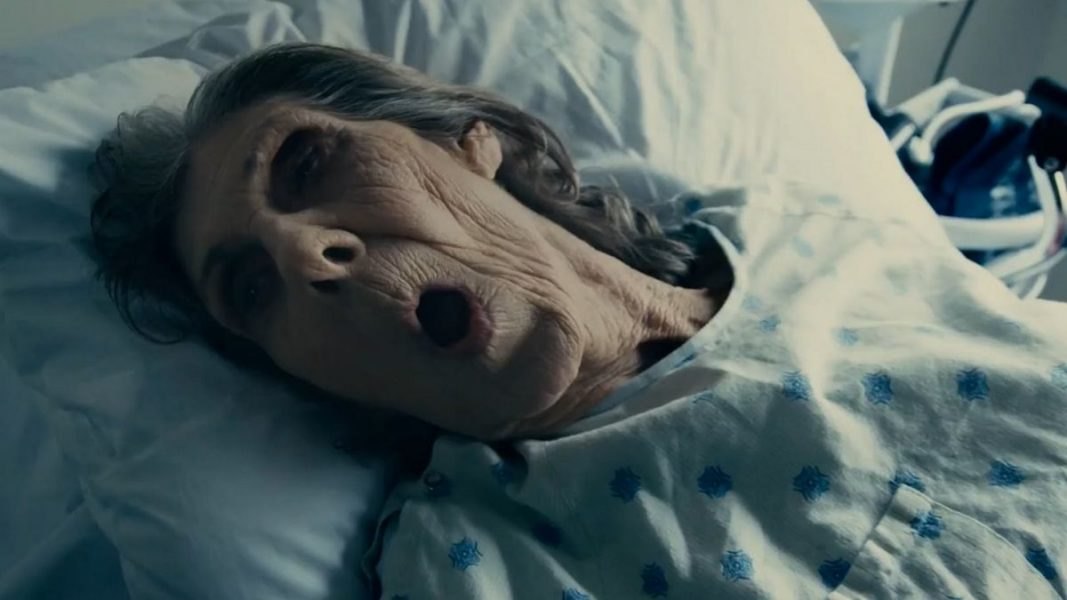 'The Talking of Deborah Logan' is a really well made found footage horror movie that is equally disturbing and tragic. Mia (Michelle Ang) is a student making a documentary for her PhD thesis about Alzheimer's sufferer Deborah Logan (Jill Larson) and her grown-up daughter Sarah (Anne Ramsay). To start with, it's a real tragic story as we see Deborah's condition deteriorate and dementia starts to take over. The film takes a turn however when Deborah begins to show even more disturbing signs, she starts to self-harm, clawing off big chunks of her own skin and she's prone to some terrifying fits of rage. It is genuinely scary at times with good suspense-building and has a peculiar story-line.
Read More: Movies Like Baby Driver
3. Sinister (2012)
Really scary movies are hard to come across but this is definitely one. This movie has seemed to split critics and audience members alike. It seems like either you hate this movie or you love this movie. It is a movie where it is not so much what the characters are saying, but what you see, or don't see, that creates the atmosphere intended. The film's villain is one of the scariest and the score/soundtrack is also definitely one of the best things about the film. Ethan Hawke carried the film so effectively and we will really care about his character and his backstory. If you love horror with little to no effects and a creepy feel you'll probably enjoy this movie.
Read More: Movies Like Horrible Bosses
2. I Am Legend (2007)
Will Smith certainly looks a perfect fit to play the hero in a post-apocalyptic movie. 'I am Legend' centres around a man surviving in post-apocalyptic New York City where a deadly virus has managed to wipe out the entire human race. Smith plays a scientist who tries to find a cure that would reverse the effects of the deadly virus that was originally created to cure cancer. The film raises some profound questions about the future of humanity and civilization and whilst the story seems pretty messed up and over-ambitious in parts, the underlying emotional element makes for a thoroughly involving experience.
Read More: Movies Like John Wick
1. Annihilation (2018)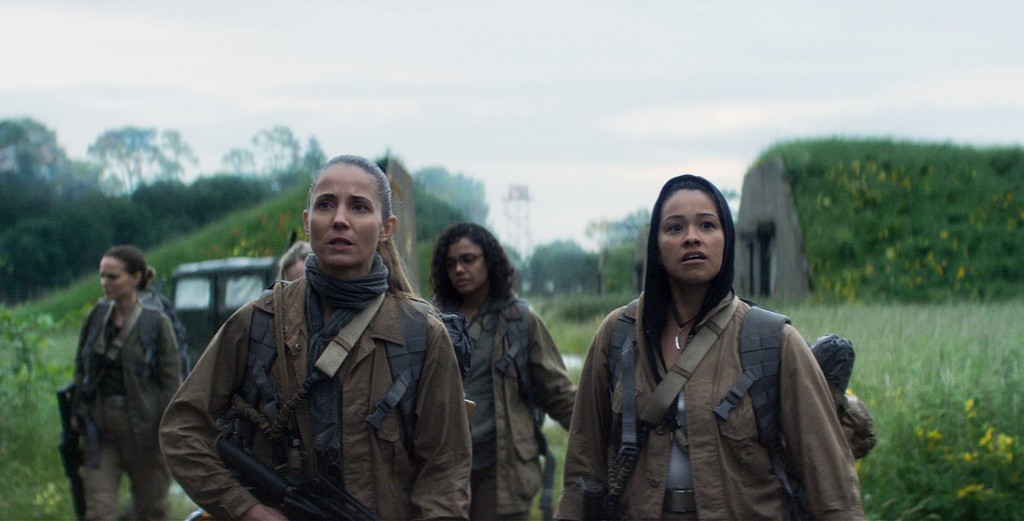 Set in a distant future, in a designated 'Area X' in the US, Lena – a professor of cellular biology is leading a team of experts into the Shimmer – a quarantined zone with restricted access. As it turns out, Lena and her husband would be the only persons to make out of the Shimmer unscathed. As the team enters the Shimmer, they witness inexplicable phenomena, mutations, otherworldly beings, doppelgangers, and chaos. While the sci-fi thrills and the visuals have been impeccably laid out across the film, the movie was questioned for a "lethargic" second half. More or less, 'Annihilation' garnered critical and commercial success globally and is touted to be one of the best dystopian movies with brain-teasing puzzles and inexplicable logic all around.
Read More: Movies Like Annihilation