Gangster movies like 'Goodfellas' are never easy to pull off. First of all, the filmmaker needs to know that world inside out. If not done right, the film could feel fake resulting in a failed effort. Second, too much violence without any motive or clear direction could turn audiences off. But thankfully, 'Goodfellas' has none of those problems. It is immaculately made with the stamp of Martin Scorsese all over it. Now, if you happen to love the film as I do, you must be wanting to watch more movies similar to 'Goodfellas'. Here are our recommendations. You can watch some of these movies like Goodfellas on Netflix, Hulu or Amazon Prime.
10. Gomorrah (2008)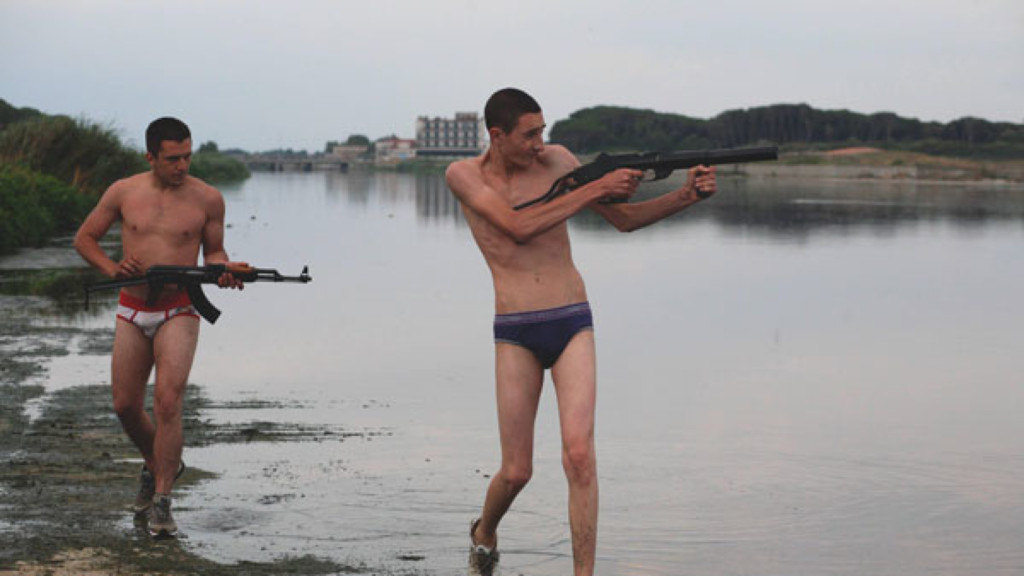 A contemporary Neapolitan mob drama that exposes Italy's criminal underbelly by telling five stories of individuals who think they can make their own compact with Camorra, the area's Mafia. Portraying organized crime with an unflinching realism, this gritty and searing Italian crime masterpiece pulls no punches. No film in the last 10 years — except 'A Prophet' — has managed to depict the terror and the complete brazenness of the mafia/gangster world with the same finesse as 'Gomorrah'.
Read More: Movies Like Pitch Perfect
9. A Prophet (2009)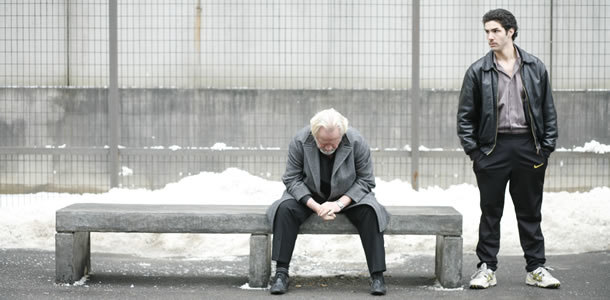 Crime dramas don't come in shape and form better than this. This century has seen comparatively much less crime dramas being made than the last, but if there's one film of 21st century that could match the gold standard set by crime dramas like 'The Godfather' and 'Goodfellas', it has to be 'A Prophet'. Taut and riveting, and uncompromising on its style and characterization, 'A Prophet' is truly an unforgettable experience.
Read More: Movies Like Blue is the Warmest Color
8. The Untouchables (1987)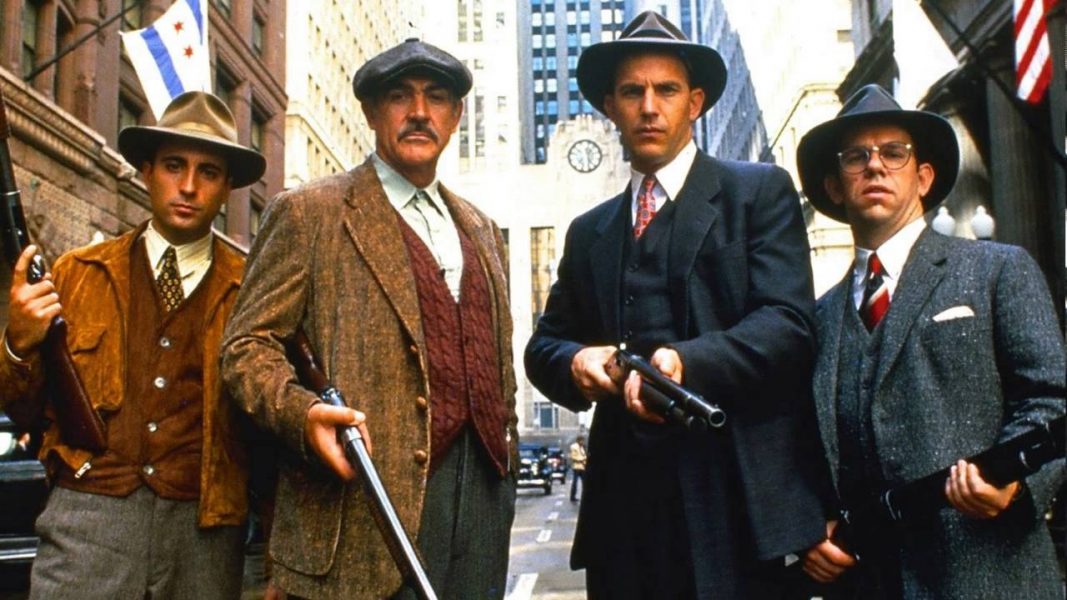 The Untouchables was an instant hit among the audience when released in 1987. Placing Kevin Costner's Eliot Ness against Robert De Niro's Al Capone, the film chronicles Ness' efforts to bring Copane down in the infamous Prohibition era. Instead of putting De Niro as the central antagonist, the film stands out from other by using the judicial system as the primal villain which is corrupted by the mob. The film did receive several scathing reviews though, particularly for De Niro's accent in the film. However, Costner's impeccable performance as the righteous cop was well received and he earned the Academy Award for Academy Award for Best Actor in a Supporting Role.
Read More: Movies Like Signs
7. Casino (1995)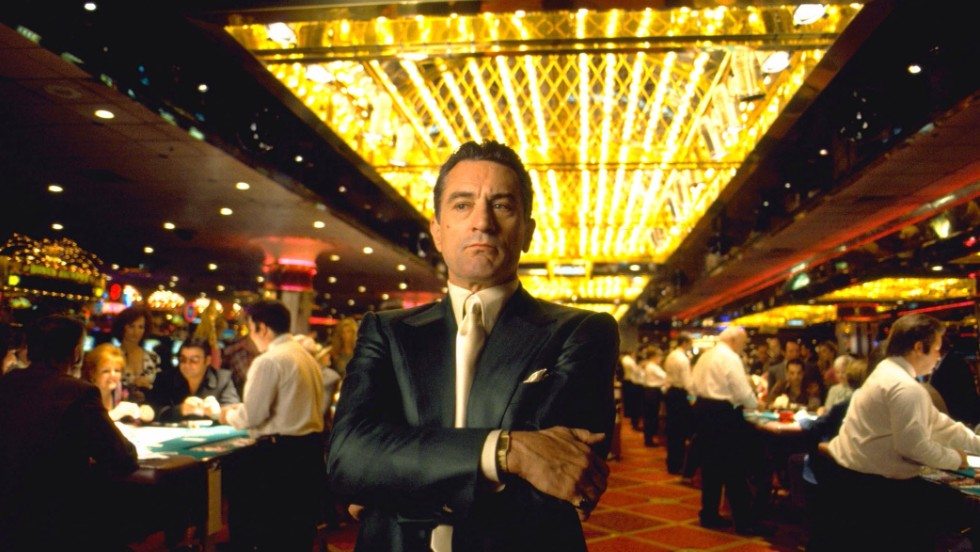 Martin Scorsese is the pioneers of gangster flicks and this movie just prove his worth. Upon its release in 1995, Casino seemed quite similar to Goodfellas but became a film of its own kind. Depicting the extraordinary and extravagant life imbued with materialism and dirty politics, Casino is a brilliant sketch of the Las Vegas lifestyle in the 90s. The lead cast of Rober De Niro, Joe Pesci and Sharon Stone masterfully encapsulated the different characters – a picture perfect casino owner, a frightening "nut-job" and a self-absorbed narcissistic woman.
Read More: Movies Like Sicario
6. American Gangster (2007)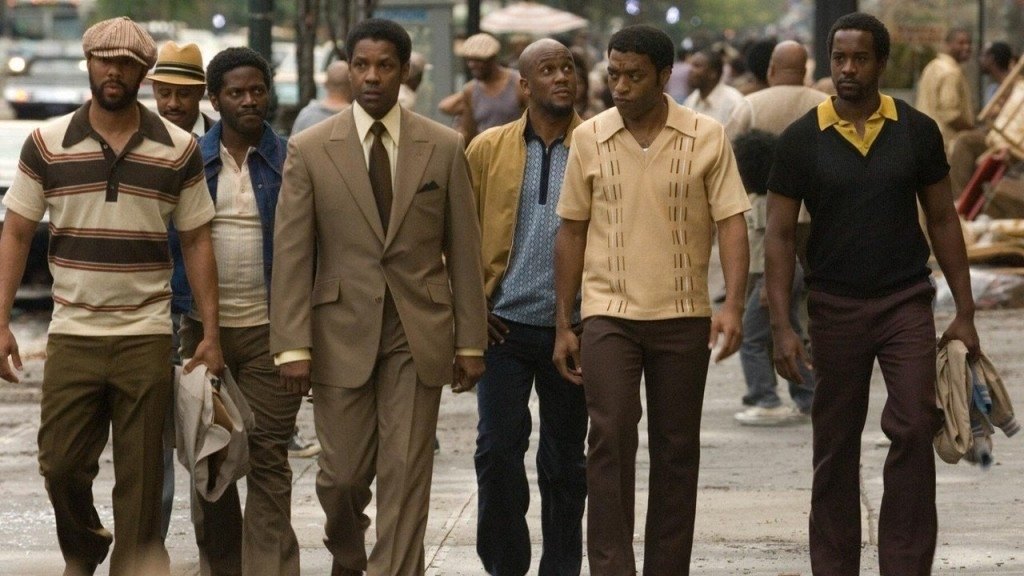 A biographical crime epic based on the life of Frank Lucas, portrayed expertly by Denzel Washington, a crime lord out of Harlem who for years imported heroin into the US in the coffins of dead young soldiers. We watch Lucas move up the criminal chain ruthlessly, taking what he wants with force, bringing his entire family close to him to work for him because he trusts no one. Hot on his trial are the narcotics squad, led by job obsessed Russell Crowe, who will not rest until he brings Lucas down. It is a big, sprawling film that moves about the world, from the stifling streets of Viet Nam to the colorful Harlem ghetto, to the hot jungles of Cambodia. All of it anchored by a superb performance from Washington and an equally good one by Crowe, each knowing that at some point they are going to go toe to toe with one another.
Read More: Best Martin Scorsese Movies
5. Gangs of Wasseypur (2012)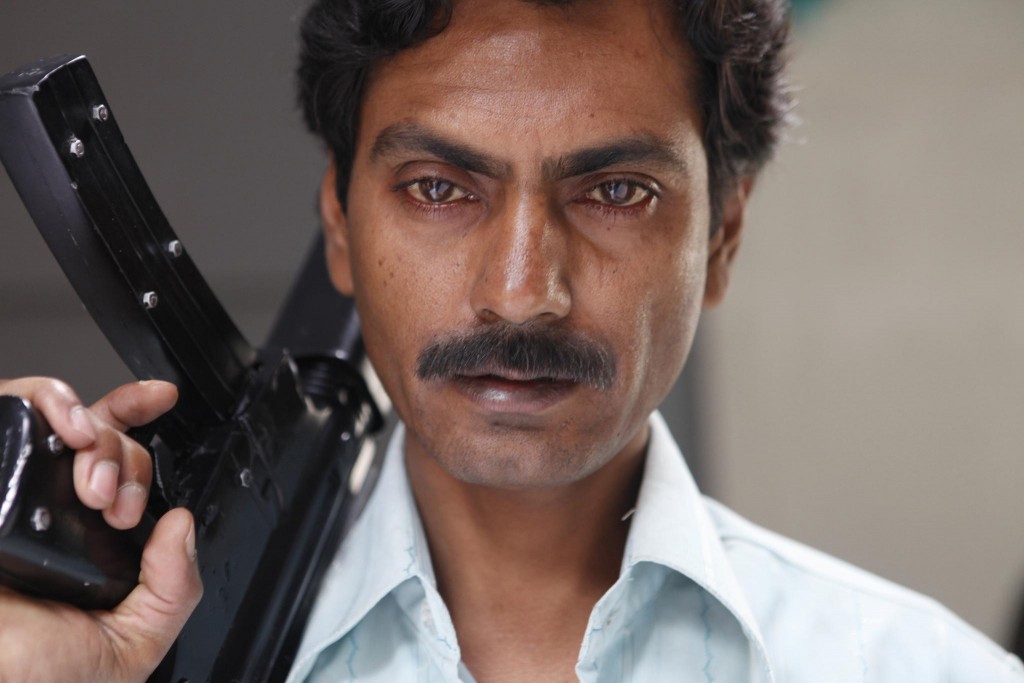 Anurag Kashyap's experimental film, Gangs of Wasseypur breathed life into a dying genre of Indian cinema and was rewarded with astounding reviews from critics and audience alike. Centred on the coal mafia of Dhanbad, Gangs of Wasseypur captivated everyone with a tale revolving around vengeance, revenge, political struggle and power brawl between three families. Kashyap's film took a detour from the usual crime thrillers and adopted a Tarantino-style approach which dealt with gruesome and stomach-churning violence. However despite this, the audience craved for it and this resulted in the film amassing an unprecedented following. Primarily written by Zeishan Quadri, the adrenaline-filled story spanned over sixty years – from the 1940s to the 2000s. The innovative directorial style which was quite new to the Indian viewers and critics. The film has a great background score which drew inspirations from Indian Folk songs and brought a certain taste of Indian earthiness to it.
Read More: Movies Like Gangs of Wasseypur
4. The Departed (2006)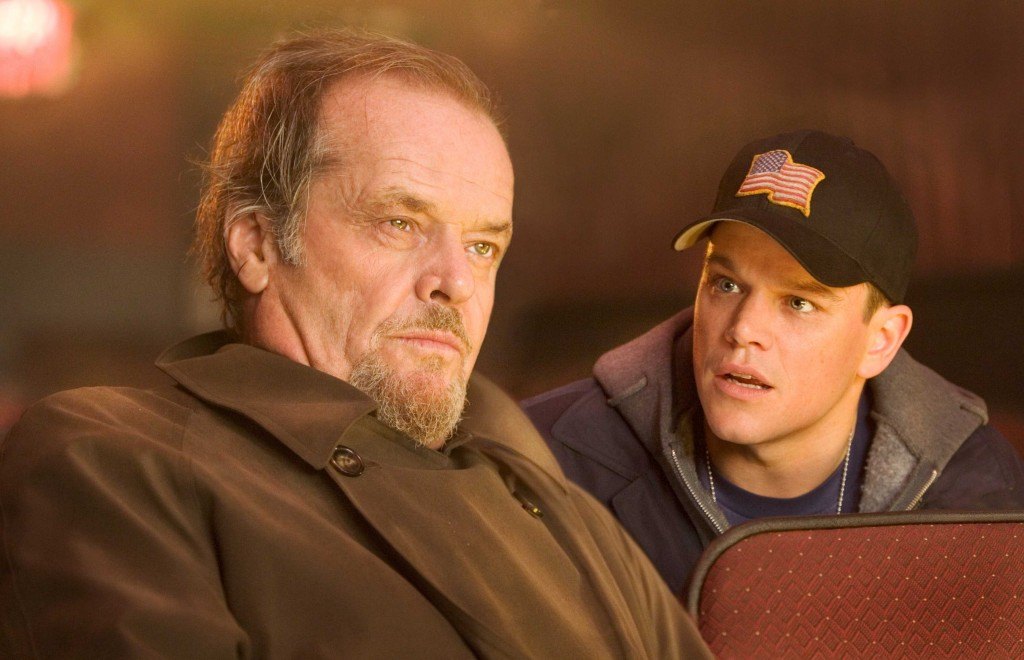 A remake of the Hong Kong thriller Infernal Affairs, director Martin Scorsese, transplanting the story to Boston, creates a crime epic spanning thirty years. Jack Nicholson, working with Scorsese for the first time is superb as an out of control gang leader running South Boston, with a mole in the police department, portrayed by Matt Damon, and without knowing one in his outfit, portrayed to perfection by Leonardo Di Caprio. There are strong supporting performances from Martin Sheen as a fatherly police captain, Mark Whalberg as a vulgar assistant to the Captain, and Alec Baldwin, but it is Nicholson who dominates the picture. The tension is kept at its tightest throughout as discovery for both young men means death (or worse). One can sense the growing paranoia impacting a terrified DiCaprio as he edges closer to nailing Nicholson, but also to being found out, which means death. It is as good as he gets.
Read More: Movies Like The Departed
3. Scarface (1983)
One of the most gritty and bloody movies, Scarface is a story about an exiled Cuban criminal who rises to be the top drug kingpin in 1980s Miami. The Brian De Palma film is often attributed by filmmakers as Martin Scorsese has a major influence in the genre of mob films. Starring Al Pacino, the film was presented by the actor himself after watching the 1932 film of the same name. The film paid focus on the drug trafficking, primarily cocaine and the rising violence in America.
Al Pacino perfectly captured the essence of the loud-mouthed and short-tempered Tony Montana who could be a merciless as Satan himself. Who can forget his famous "Say hello to my little friend" send which haunted the audience with it over-the-top gun violence? What makes it an even more classic is the fact that the initial critical comments were pretty poor as many considered the vehemence, profanity and graphic drug usage quite unnecessary. However, since then Scarface received redeemed itself and has morphed into being one of the best mob films of all time and even earned a spot in American Film Institute's top 10 Gangster films.
Read More: Movies Like Scarface
2. Pulp Fiction (1994)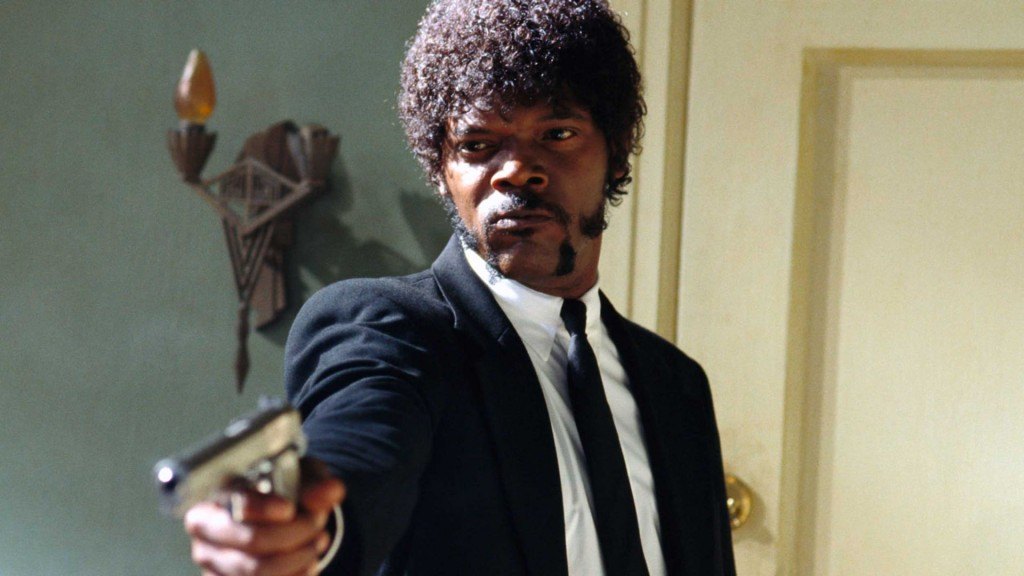 Set in the world of crime, the lord being Marcellus Wallace (Ving Rhames) this is a non-linear work about those surrounding him and how they fit into his criminal empire. The two most likable in the film are a couple of hitmen, beautifully portrayed with grave intensity by John Travolta and fiery rage by Samuel L. Jackson, who go hunting for a renegade boxer played nicely by Bruce Willis. Superbly written, directed with brash, bold strokes, drawing inspiration from the seventies cinema and Hon Kong films, it is a wild ride that grabs you by the throat and never let's go. Directed with energetic flare, it is a masterpiece of new cinema. No one, I repeat no one writes like Tarantino.
Read More: Movies Like The Shawshank Redemtpion
1. Once Upon a Time in America (1984)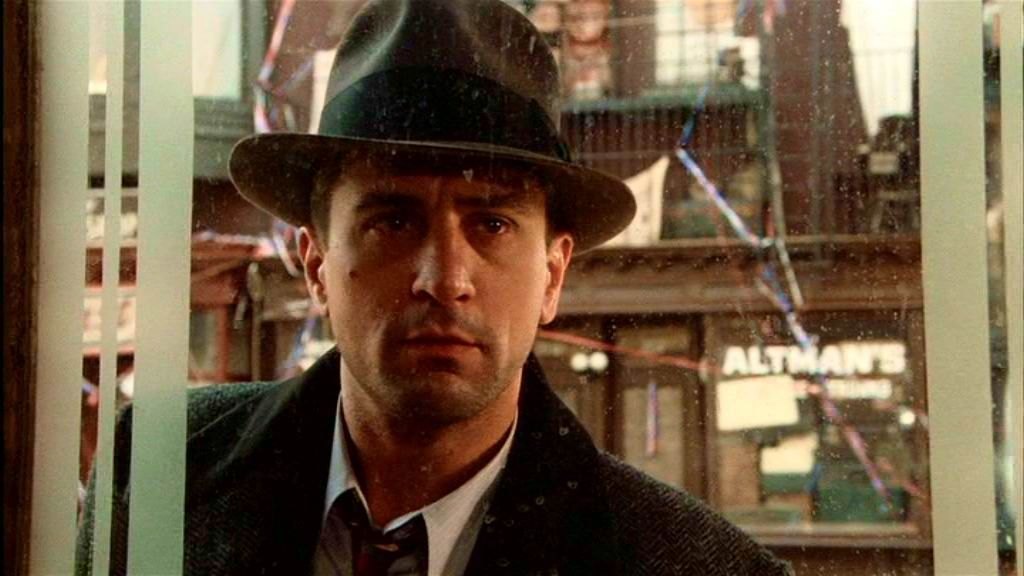 A rich, haunting epic that spans forty years in the Jewish mob where we follow the rise and fall of Noodles (De Niro again) and Max (James Woods) two partners from boyhood who hook up and move quickly through the ranks to the very top of the organization. It's bloody, no question and mysoginistic in its treatment of women, but once it has its hooks in you I defy anyone to let go. Long at four hours (see the original version as the director intended) it has a leisurely pace and some strange choices (an endlessly ringing telephone) but manages to come together in its telling of an unusual story about loyalty and betrayal. De Niro and Woods are terrific as is Tuesday Weld, but Elizabeth McGovern is woefully miscast. Breathtaking cinematography and a haunting score are highlights. One of De Niro's best pieces of acting.
Read More: Best Robert De Niro Movies