In the spooky season of 2020, Netflix blessed horror fans with a perfect Halloween watch – 'Hubie Halloween.' Adam Sandler stars as the titular character, Hubie Dubois, a Halloween fanatic known throughout his hometown of Salem as being kind of a loser who persistently cries wolf about the supernatural. Over the years, he has become the good-natured object of his fellow citizen's derision and the butt of their jokes. When something supernatural really occurs, guess who the townspeople turn to in order to save the day?
Along with his trademark light-hearted comedy, the movie features a slew of Sandler movie regulars including Kevin James, Steve Buscemi, Rob Schneider, and Blake Clark. If you've already watched the movie and need more, the following seven movies offer a similar blend of macabre, dark humor, and shrewd writing that you need to watch to get into the spooky holiday spirit!
7. Satanic Panic (2019)
With a title like that, do we really need to say more? The movie follows a pizza delivery girl who gets way more than she bargained for when her customers turn out to be a gang of high-class Satanists. Instead of an appropriate monetary tip as a thank you for her service, our protagonist finds herself drugged and kidnapped only to be served up as a virgin sacrifice. The movie is a lot of bonkers fun leaning heavily into the camp and kitsch of old-school B movies but elevated by committed over-the-top performances and a razor-sharp script.
6. The Babysitter (2017)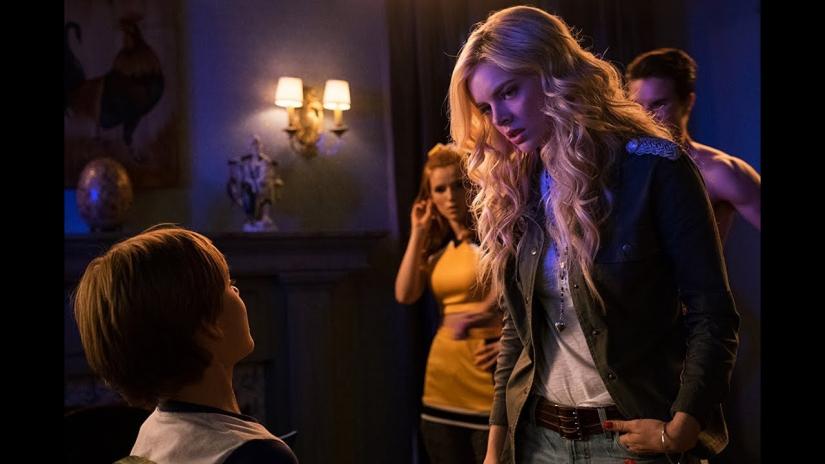 Cole, a 12-year-old teen, gets along fine and is slightly smitten by his babysitter, Bee (Samara Weaving). One night, while his parents are away, he stays up past his bedtime to spy on Bee, only to find out that she's part of a satanic cult that immolates human souls for the devil. His little world comes crashing down as he's on their radar to be the next sacrifice. 'The Babysitter' plays off slasher flicks of the '80s as it puts a spin on the typical horror-movie-victim tropes and peppers the script with gallows humor.
5. Little Monsters (2019)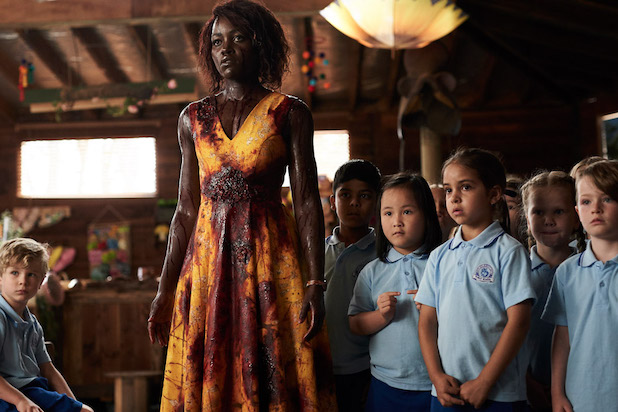 Lupita Nyong'o has proved her mettle as an actor time and again, and is making a huge impact in Hollywood across a wide variety of films. That being said, considering her inspired performance in Jordan Peele's 'Us', there's no denying that she's one of the most exciting stars operating in the horror genre. A status further cemented by her role in 'Little Monsters.' The movie follows Miss Caroline, a children's teacher who must get creative when her class field trip is interrupted by a zombie invasion. An action horror-comedy firing on all cylinders, 'Little Monsters', is a lot of fun, just like 'Hubie Halloween.'
4. Shaun of the Dead (2004)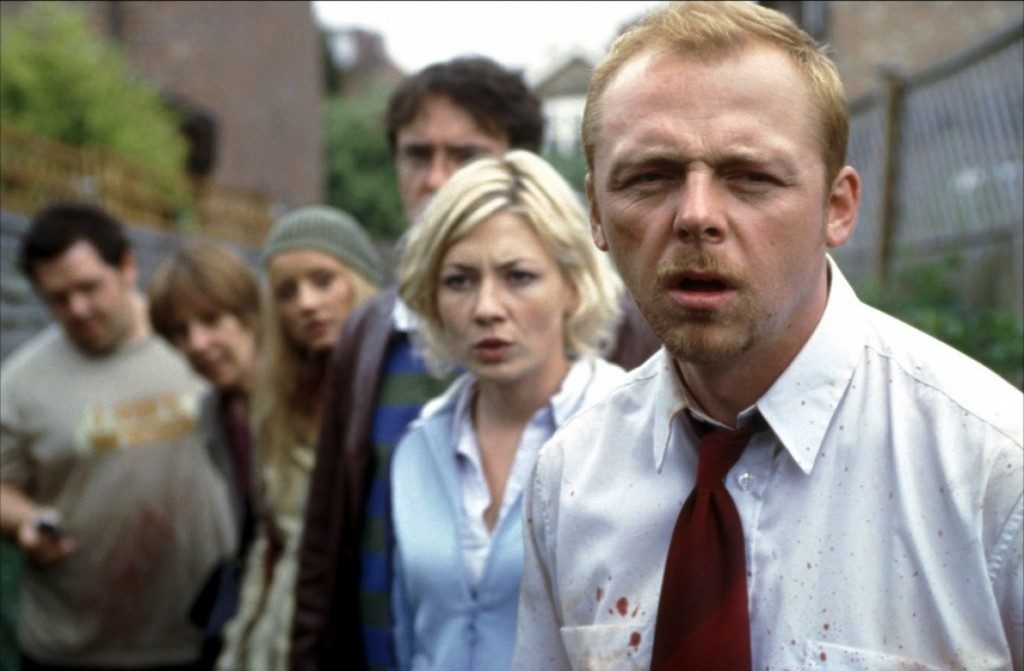 'Shaun of the Dead' is a hilarious horror spoof which chronicles the life of a lazy couch potato who is galvanized into action when he and his friends are tasked with saving the world from a zombie apocalypse. Considered as Simon Pegg's breakout movie, the horror-comedy helped propel him into superstar status. The entirety of the movie is spent satirizing the zombie horror movie genre, which was way ahead of its time and paved the way for many movies that adeptly played with this genre.
3. What We Do in the Shadows (2014)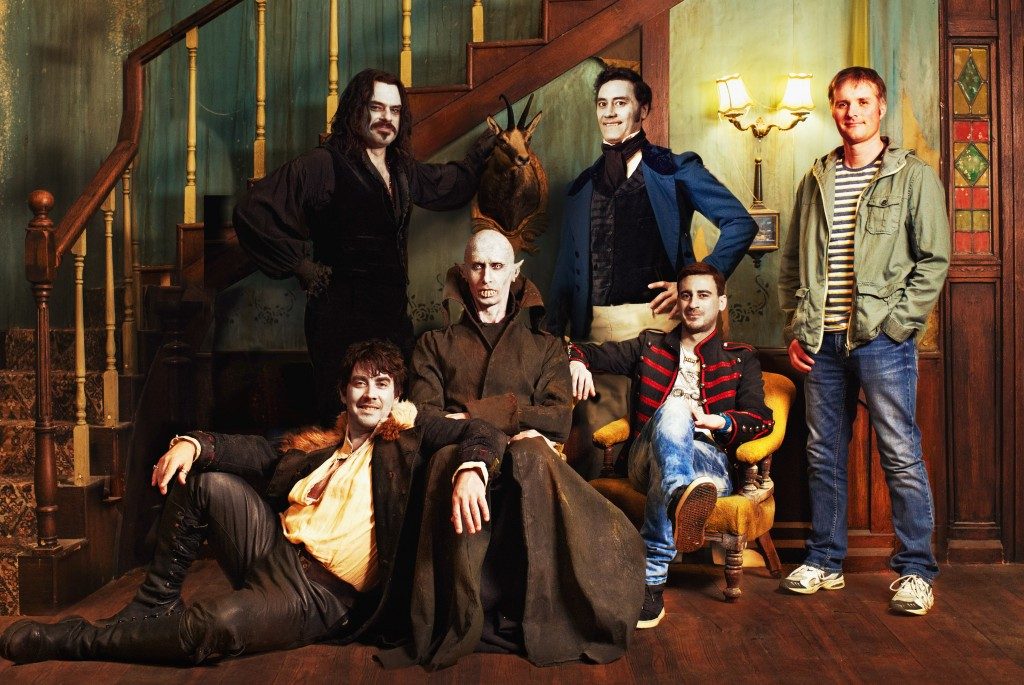 It would be a crime to make this list without entering this gem of a movie. What We Do in the Shadows' follows four vampire roommates who share an apartment in Wellington, New Zealand. Told in a mockumentary style, the movie takes the viewers through their day-to-day struggle with adapting to the vampire social scene while dealing with the annoyance of having roommates – something every human with a need for privacy can relate to. Written and directed by Taika Waititi along with Jemaine Clement, the movie proved to be a game-changer for Taika and helped solidify his position in Hollywood as a virtuoso filmmaker.
2. Zombieland (2009)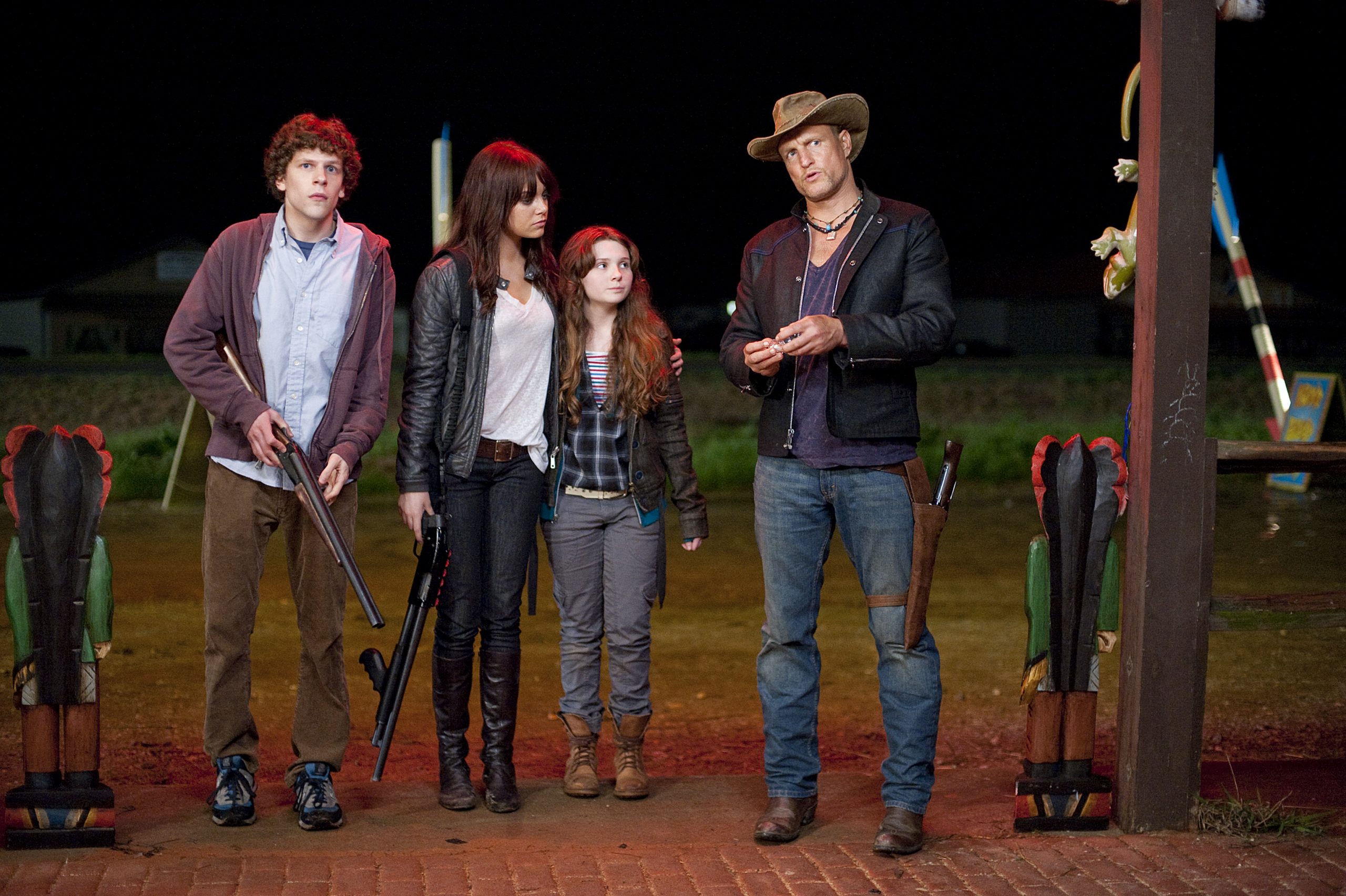 Starring a knockout cast ensemble of the likes of Emma Watson, Woody Harrelson, Jesse Eisenberg, Abigail Breslin, and Bill Murray, 'Zombieland' follows a ragtag team of misfits trying to make it out alive through the zombie apocalypse. The smashing box-office hit gathered a cult following over the years, and in 2019, they finally received a long-overdue follow-up to the first movie, 'Zombieland: Double Tap.' While we see evolved zombies and some new faces in the sequel, the dynamic between our core foursome seems every bit as dysfunctional, snarky, and begrudgingly loving as we remember. To make up for the predecessor, the movie is jam-packed with twice the action, dark comedy, and zombie antics.
1. Ready or Not (2019)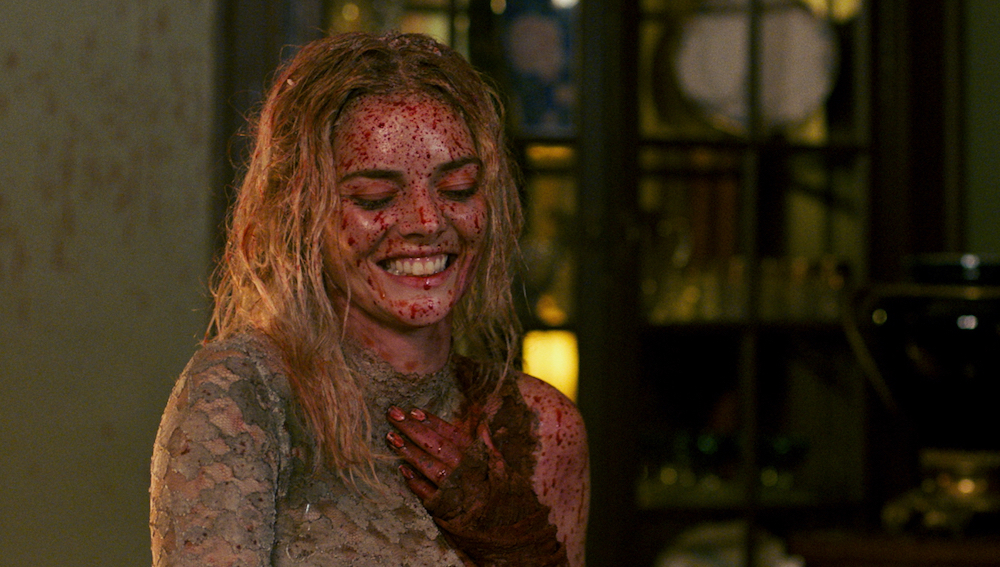 The antagonist of the story, Grace (Samara Weaving), marries into an affluent family. However, on her wedding night, she learns that she must beat them in a challenge in order to be accepted into the family. The seemingly best day of her life soon turns into a deadly game of hide-and-seek, which doesn't take long to unleash the family's madness, violent tendencies, and maniacal bloodlust. The sheer wit, brutality, and farce humor of the movie make it one of the well-rounded horror-slashers in recent times.
Read More: Best Halloween Movies on Netflix