'Like Father' is the story of a workaholic young executive Rachel (Kristen Bell) and her father (Kelsey Grammer). When Rachel is left at the altar, she ends up on her Caribbean honeymoon cruise with someone completely unexpected, her estranged and equally workaholic father. The two depart as strangers, but over the course of a few hilarious adventures, a couple of umbrella-clad cocktails and a whole lot of soul-searching, they return with a renewed appreciation for family and life. 'Like Father' is one of the better father-daughter movies to have come out in recent years. You can watch the film on Netflix. But if you have already watch the film, here's the list of movies similar to Like Father that are our recommendations. You can watch some of these best movies like Like Father on Netflix, Hulu, or Amazon Prime.
10. Up in the Air (2009)
What's in your backpack? Has it become heavy with all the expectations you're carrying or the burden of relationships has weigh you down? If that's the case then do one thing – set that bag on fire ! Stay oblivious of the relationships and you'll be free as a bird.Ryan Bingham who lived his life out of a briefcase, had this mantra until he met Alex Goran. George Clooney shares a crackling chemistry with Vera Farmiga in this coming of age movie which revolves around a man, who flies around the country, to fire people for that's his living. Clooney's breakdown from a ruthless man to a hopeless romantic is pure class.
Read More: Movies Like Juno
9. Paper Moon (1973)
The low-budget production was loved for its sweet and simple plotline. Shot in black and white, the film's depiction of the Depression-era added to its virtue.At the age of 9, Tatum O'Neal was cast in alongside her father Ryan O'Neal in the 1973 comedy-drama 'Paper Moon'. Set in the Great Depression Era, Tatum played Addie Loggins in the film, who is trained by the trickster and con man Moses Pray (played by Ryan). The film was also praised for its direction which involved extended takes (which have evolved into a major directorial skill in modern cinema). But it was Tatum who won received acclaim and achieved great success through her enchanting performance, which won many hearts. Her portrayal earned her an Academy Award for Best Supporting Actress and made her the youngest ever recipient of an Academy Award, a record she holds to date.
Read More: Movies Like Groundhog Day
8. The Piano (1993)
Starring Holly Hunter in lead, 'The Piano" follows Ada and her daughter Flora, and Ada's passion for playing the piano. It is a beautiful mother-daughter story. Anna auditioned for the role after seeing an advertisement in a newspaper and beat 5000 candidates to grab the role. For her performance, Anna Paquin won the Best Supporting Actress at the 66th Academy Awards ceremony, beating Emma Thompson and Winona Ryder for their respective roles. She became the second youngest Oscar-recipient at the age of 11. In her adorable acceptance speech, she went speechless for a few seconds and then thanked her co-actors for taking care of her during the shoot.
Read More: Movies Like Ex Machina
7. Piku (2015)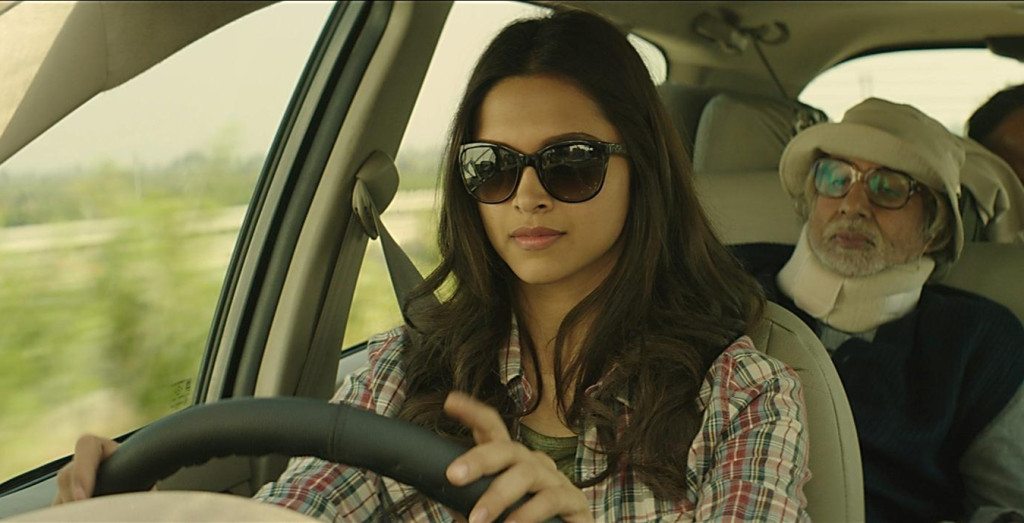 Piku is possibly the best father daughter story to have come out of Bollywood. It is a poignant, quirky take on the relationship between a father and daughter who bond over a road trip. Amitabh Bachchan and Deepika Padukone are outstanding in the movie. I rate this as Deepika's finest and most natural and effortless performance. She makes this role her very own right from the first scene. Irrfan Khan too gets his comic timing on point as Shoojit Sarkar's movie leaves us with a smile on our face at the end of it.
Read More: Movies Like Sherlock Holmes
6. Somewhere (2010)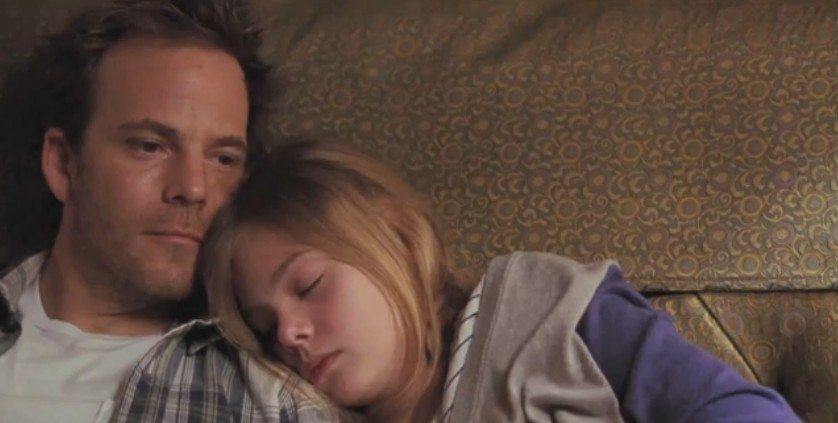 While Sofia Coppola is better known for 'Lost in Translation', one mustn't forget that she also directed an equally beautiful film called 'Somewhere'. The story of father-daughter bonding is quite apparently auto-biographical to Sofia's own childhood when she used to accompany her father, the legendary Francis Ford Coppola, to different hotels and film sets. 'Somewhere' is one of the films that doesn't astonish you instantly, but slowly grows on you as you start thinking about it. Basically, it stays with you, especially after a 2nd viewing. It touches the themes of solitude and loneliness — similar to 'Lost in Translation' in that aspect — but it will move you more because of the father-daughter chemistry, which is central to the film. To put it in short: the best father-daughter bonding movie ever made. PS: Such films hardly ever get made in the first place.
Read More: Movies Like Spirited Away
5. Boyhood (2014)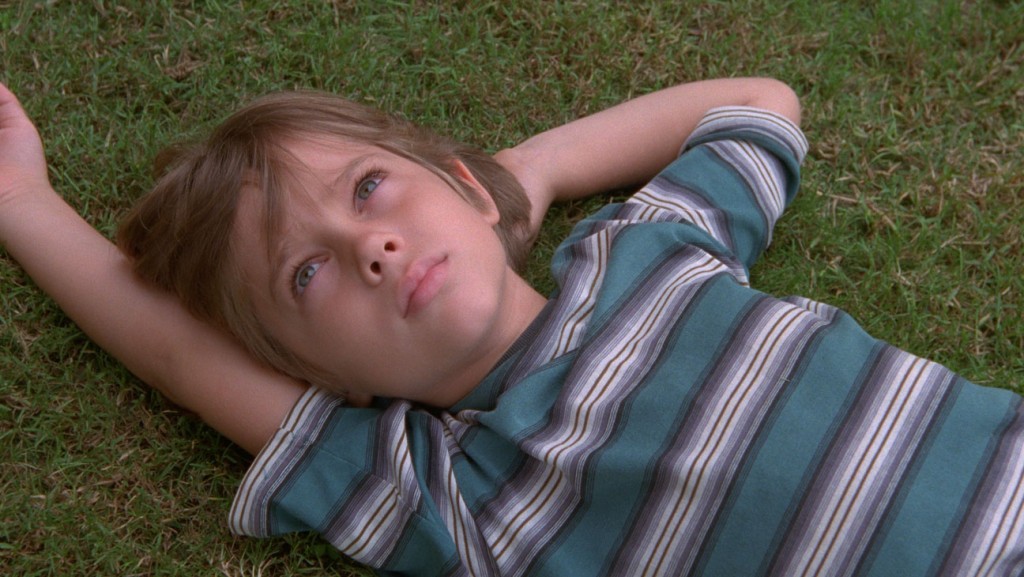 The movie that literally captures the childhood and adolescence of Ellar Coltrane is a sheer masterpiece. It takes you on the journey of Mason Jr (Ellar Coltrane) and his relationship with his mother and the ever-changing families. His childhood is not smooth by any means but he learns through all the terrains of his upbringing. His mother goes through a series of failed marriages. But that doesn't fail their relation and they are together irrespective of the situation meddling with their lives. Ellar has a voice and an ever-growing perspective and is constantly guided by his biological father who has a family of his own. The movie makes us realise the value of life and the people in it in the most humbling manner.
Read More: Movies Like Train to Busan
4. The Pursuit of Happyness (2006)
It is a movie that is synonymous to the feeling of being a Parent. 'Pursuit of Happyness' is not just about the struggles of a man trying to achieve his dreams but it is also about a man teaching his son to do the same. He doesn't need any examples because he becomes one. The film is a reminder of the sacrifices that parents have to go through to raise children. It is symbolic of love and tenderness, and takes you through lanes that anyone can imagine themselves in. The movie resonates the resistance, the imperviousness humans are capable of. Will Smith speaks through his eyes and makes every scene seem right from the alleys of lives. His pain needs to be felt, for he symbolises the entire being of Parents.
Read More: Movies Like Eyes Wide Shut
3. The Descendants (2011)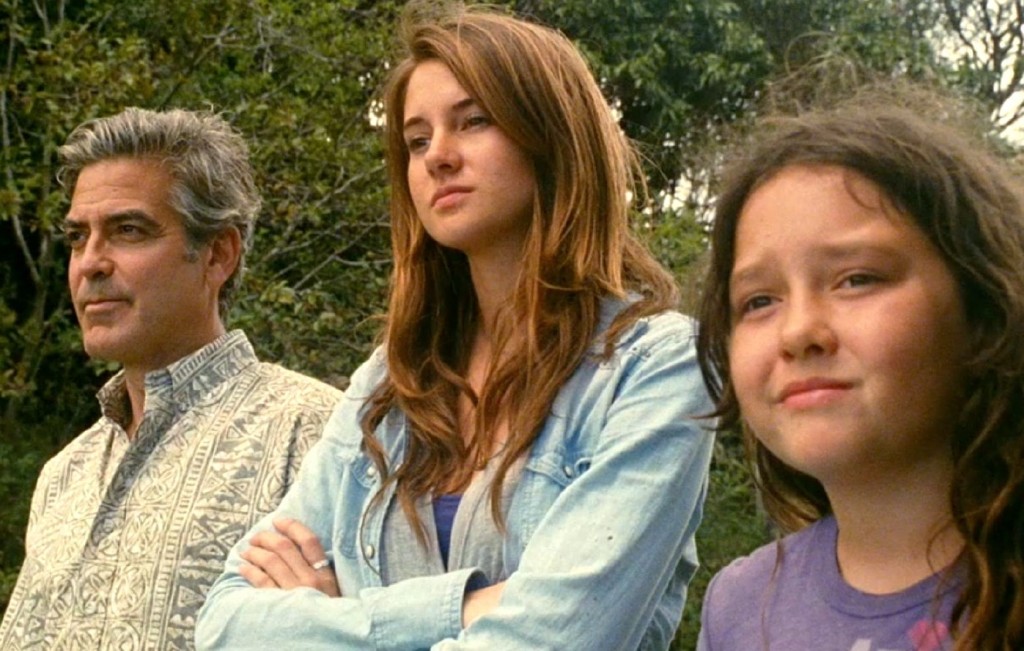 The life of Matt (George Clooney) goes haywire when his wife after a surfing accident goes into coma. The doctors say that she might never recover from it. Resultantly, his life disrupts. He now has to handle his two teenage daughters and he has no idea how. Matt then discovers that his wife had been cheating on him and the situation goes fervent. He simply cannot fathom the mere idea of raising his two girls all by himself. Not only that he's been coerced by his brothers and sisters to sell of his piece of land to rake in millions and that becomes a situation in itself. The movie deals with complex situations but essentially is a Father and his two daughters to make sense of the situation and each other. It is the greed and the uncertainty of life that makes them understand the bond they share.
Read More: Movies Like Moonlight
2. Little Miss Sunshine (2006)

No matter how ugly or how untalented a child is, a mother's faith in her child is unwavering and resolute. That is the beauty of a mother's faith in her child. This movie spins the same emotion in a whole-hearted and sometimes wry humour. The movie follows the life of a family living in New Mexico that is close yet anything but normal. Olive learns that she has been qualified for a beauty pageant, going to be held in California that her parents had trained her for. Hence, the entire family goes onto a road trip to take Olive for her pageant. The road trip is disastrous for the family but a piece of joy ride for the audience. The family realise their hard knocks and get even closer. The trip is filled with showdowns and breakdowns but essentially it gets them to bond.
Read More: Movies Like The Princess Bride
1. Toni Erdmann (2016)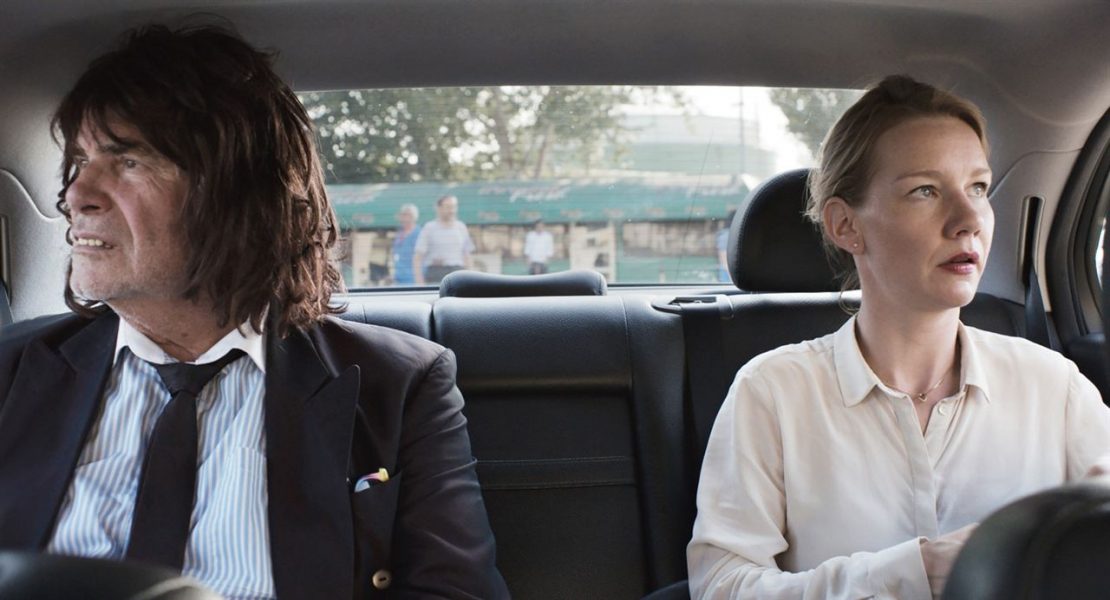 It is very rare when a movie you've been wanting to watch all year, ends up surprising you at every turn and goes on to be your favorite movie of the year. The biggest rage at Cannes this year, 'Toni Erdmann' first grabbed international attention when it became the only movie from 2016 to be named in a list of the 100 Best Movies of the 21st Century, compiled by BBC. An absurdist comedy following the idiosyncrasies of a goofy, divorced father trying to reconnect with his daughter by changing his appearance and assuming the pseudonym Toni Erdmann, the movie is the greatest comedy I've seen in a long, long time. But dismiss 'Toni Erdmann' as just a comedy at your own peril, because this gem from the stables of German auteur Maren Ade is also an emotionally harrowing and complex exploration of family dynamics, depression and emotional discord in a cutthroat world. With the simplest of premises, Ade manages to surprise you at every turn by infusing the narrative with subtle themes of love and loneliness. And it also happens to have the best sequence in any movie I've seen this year, a hilariously nonsexual nude scene which I would rather not spoil by revealing more. 'Toni Erdmann' is hilarious, it is humane, it is sad and then it is hilarious all over again. Ladies and gentlemen, cinema is truly alive, for 'Toni Erdmann' is here!
Read More: Movies Like Braveheart