Musical is a genre that's not easy to pull off. If we look at the recent history, except for a few musicals, most of them failed at the box-office. Though, that doesn't mean that all of them were bad. La La Land is one such example. Moulin Rouge is another. In fact, Moulin Rouge is stirring combination of the sweet and the tangy with its electrifying editing and direction, it's music too new to belong to the period depicted, it's so witty, that even the most indifferent viewers would be drawn in and its tragic ending is as haunting as endings get, mostly because Nicole Kidman just blows you away.
If you love Moulin Rouge like me, I am sure you must be looking for similar films. While it is virtually impossible to find a film that's as good, we still have tried our best to come up with a list of films similar to Moulin Rouge . Have a look. If you are interested, you might be able to stream some of these movies like Moulin Rouge on Netflix or Amazon Prime or even Hulu.
10. Dr. Horrible's Sing Along Blog (2008)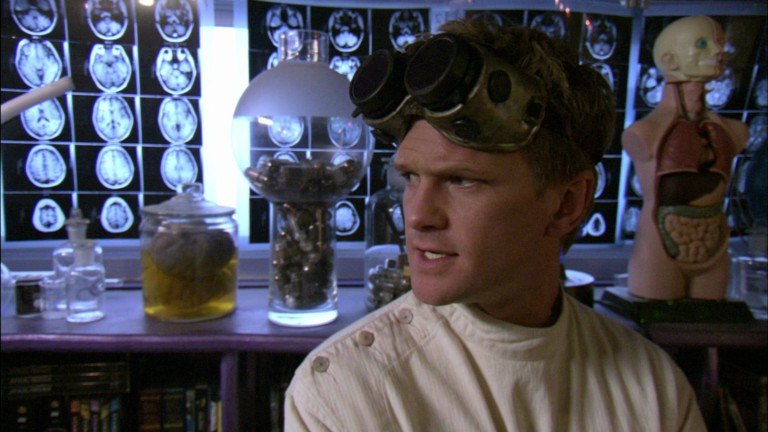 Although originally broadcast as a web series during the 2008-2008 Writer's Guild of America strike, Joss Whedon's superhero musical has garnered many fans since it's release. Made on an extremely low budget the film stars Neil Patrick Harris as Bill A.K.A. Dr. Horrible, a wannabe super-villain who has a grudge against local hero Captain Hammer played by Nathan Fillion. Written by Whedon, his brothers Zack & Jed and Maurissa Tancheroen, the film/mini series is full of great writing and comedy. Fillion is hilarious as the macho and dim-witted Captain Hammer while NPH combines all of his talents together for a stand-out performance. Evoking elements of his previous work in television and what would come in The Avengers movies, Joss Whedon blends comedy with tragedy and offers a charming spin on the superhero genre not seen in big budget films.
9. Jersey Boys (2014)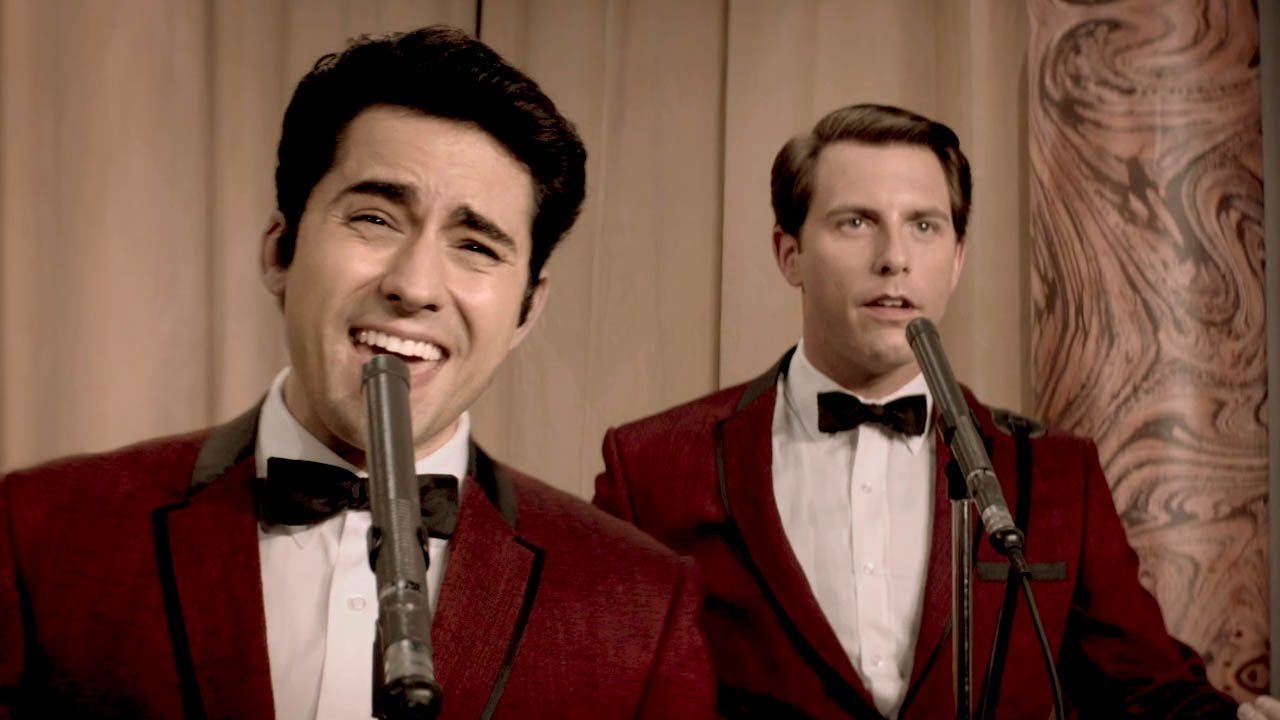 Based on the Broadway Musical of the same name, The story of Frankie Valli and The Four Seasons could have made suitable material for a standard musical bio-pic. However, Clint Eastwood's film chose to embrace the theatrical nature of the stage version, with actors speaking directly to the audience, telling their four respective versions of how it all happened.
The film has the levity and humour of a broadway production, with many laughs and a great cast of characters. Vincent Piazza plays Tommy DeVito, the group's founding member, manager, benefactor and mouth-piece. A wise-talking tough guy, his interactions with others are a source for many laughs. He evokes all the mafioso stereotypes of Robert DeNiro and Joe Pesci from the Scorsese films of the 90s. Joe Pesci's character in GoodFellas shares the name Tommy DeVito, being named after the Four Seasons' guitarist. Another great moment comes from a scene where Joe Pesci himself (Played as a young man by Joey Russo in this film) is told that he is a funny guy, to which he responds "Funny how?"
John Lloyd Young plays Frankie Valli. Young originated the role on Broadway in 2006 and for it, he won the Tony Award for Best Actor in a Musical, amongst a slew of other accolades. As opposed to casting someone younger or more well known to the general public, Eastwood chose to have Young reprise the role. Young is sublime as Valli, scene by scene, no doubt being ingrained from having played the roll many times on stage. The 38-year-old actor transitions from seamlessly playing the naive 17 year old Frankie Castelluccio to the confident but broken Valli of later years.
With supporting roles from Christopher Walken, Mike Doyle an Renee Marino (Also reprising her Broadway role as Mary Delgado, Frankie's Wife) the cast is consistently on point and the film is full of Eastwood's deliberate, efficient and focused direction. As opposed to making the film more conventional Hollywood fare, Eastwood's respect of the stage version is a refreshing a well executed contribution to the genre of both musical bio-pics and stage musical adaptations.
8. South Park: Bigger Longer & Uncut (1999)
South Park ignited a fire-storm of back-lash when it debuted on Comedy Central in 1997. The show was criticized heavily for its portrayal of 8 year olds using profanity and the like, making The Simpsons look tame by comparison. 2 years after the show's debut, Trey Parker and Matt Stone released their cinematic tale of the 4 boys from Colorado who are trying to stop a war between Canada and the US because of the backlash from the Canadian fart-joke show Terrance and Phillip. The Terrance and Phillip characters are analogues for South Park itself, being "nothing but fart jokes with crappy animation," Something Stone and Parker had been accused o regularly. The narrative of the movie is a hilarious and insightful look at censorship and itself is important for that reason.
Beyond that, Parker and Stone decided to make the film a musical with songs co-written by Oscar-nominee Mark Shaiman. The film also stands out as a rather fantastic musical film, often overlooked because of its crude subject matter. "Blame Canada" was nominated for an Oscar for best original song (Which was performed by Robin Williams at the Oscars) but the number was probably chosen due to its relative lack of cursing.
Many wonderful songs are performed throughout the film including "Up there" a ballad sung by a sympathetic Satan that parodies "Part of Your World" from The Little Mermaid, "What Would Brian Boitano Do?" a rousing anthem for the boys to stand up to their mothers and "La Resistance," a medley of songs from the film that is clearly evoking "One Day More" from Les Miserables. Later going on to with the Tony Award for Best Musical for "The Book of Mormon," Stone and Parker demonstrated early that they have great affinity and understanding of musicals and have revisited it many times since on South Park. While financially and critical successful, Bigger, Longer and Uncut is not often listed among other great musical films, more than likely because the film itself is notable for several other reasons including the profanity and the aforementioned commentary on censorships.
7. Enchated (2007)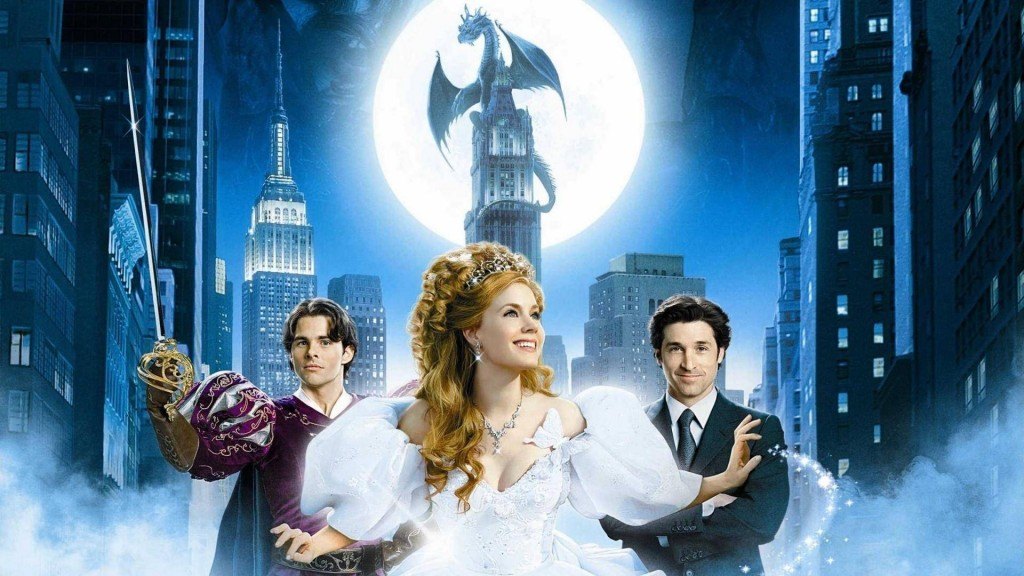 The Disney Princess has a long history and rich film tradition going back to 1937's Snow White and the Seven Dwarfs. Enchanted is both a parody and homage to the Disney Animated Films. Combining live-action and animation, even changing aspect ratios from the 1:35 of traditional animated films to modern 2:35, the film is has an endless supply of easter-eggs, references and cameos to Disney. Amy Adams performance is something beyond remarkable, having the task of successfully portraying a cartoon character and the live-action incarnation of said character when she is transported through a magic portal to modern-day New York.
Adams singing, innocence and charm are pitch-perfect. She walks the line between still sincerity and bubbly enthusiasm in every scene, belting out numbers like "Happy Little Working Song" and "That's How You Know" which are easily as catchy and rememberable as "Hakuna Matata" or "Be Our Guest." A sequel is in the works right now at Disney. Here's hoping it can live up to its predecessor.
6. Across the Universe (2007)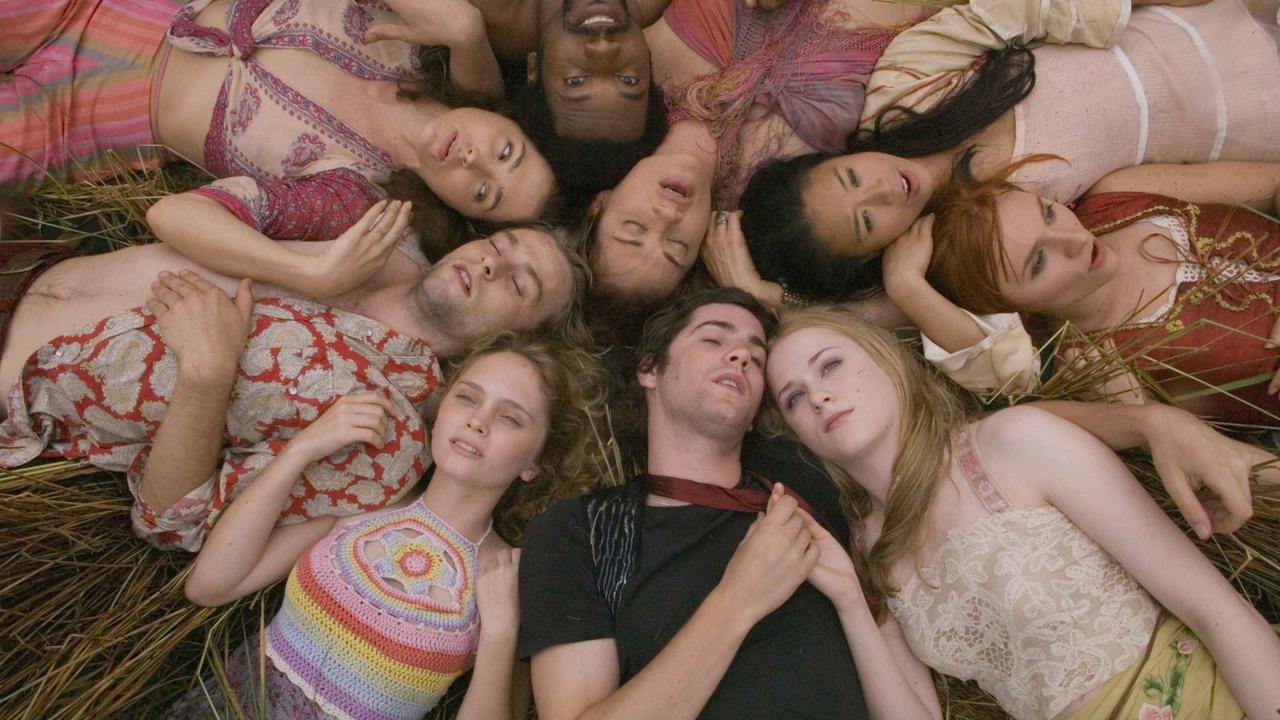 In 2007, director Julie Taymor accomplished something quite remarkable with this jukebox musical. At the onset, ACROSS THE UNIVERSE decided to break the cardinal rule when it comes to covering The Beatles; don't cover The Beatles.
Taking several of the band's most famous songs and, in many cases reinterpreting them quite significantly, the film tells the story of Jude, a Scouser traveling to America in the 1960's searching for his biological father. There, he meets a free-spirited college dropout named Max along with Max's sister, Lucy, whom he eventually falls in love with.
The film manages to tell the perfect story of the Beatles without having a single Beatle as a character. Each member of the cast represents icons of the 60's counter-culture from Jimi Hendrix (Jojo) to Janis Joplin (Sadie). Through brilliant narrative use of the Beatles catalog of song lyrics, Across the Universe touches on themes of love and betrayal, pain and forgiveness, peace and war. It also makes stunning political allegories through the use of the music. The carnage and blood stained shores of Vietnam become "Strawberry Fields Forever." Uncle Sam comes to life from a poster singing "I Want You" and (She's So Heavy) takes on harsh meaning as the singers trudge relentlessly across the jungle, carrying The Statue of Liberty on their shoulders. "Let it Be" is sung at a funeral with a gospel choir led by Carol Woods. "Dear Prudence" is sung for the character of the same name, a lesbian cheerleader who, distraught, hides in a closet. Her friends beckon her to come out (literally and figuratively) telling her that the sky is beautiful and so is she.
The first thing that any musical has to accomplish is to suspend the audience's disbelief enough so that viewers won't find themselves asking "Why are they singing their dialogue?" Across the Universe makes songs that we all know so well, feel like they were written for this story. They seamlessly move the narrative forward with each number. All of the arrangements are fantastic even when they stray from the source material but speaking as a musician and the son of immigrants from Liverpool, there is nothing in this film that ever feels cheap or exploitative of the Beatles.
The progression of songs in the film mirrors that of the band themselves. Early tracks include poppy hits like "Hold Me Tight" and "All My Loving" while as the film progresses, we are treated to more mature and complex songs like "Happiness is a Warm Gun" and "Being for the Benefit of Mr. Kite." Joe Cocker, Selma Hayek, Eddie Izzard and Bono make up some of the guests stars, each turning cameo appearances into something more memorable.
5. Chicago (2002)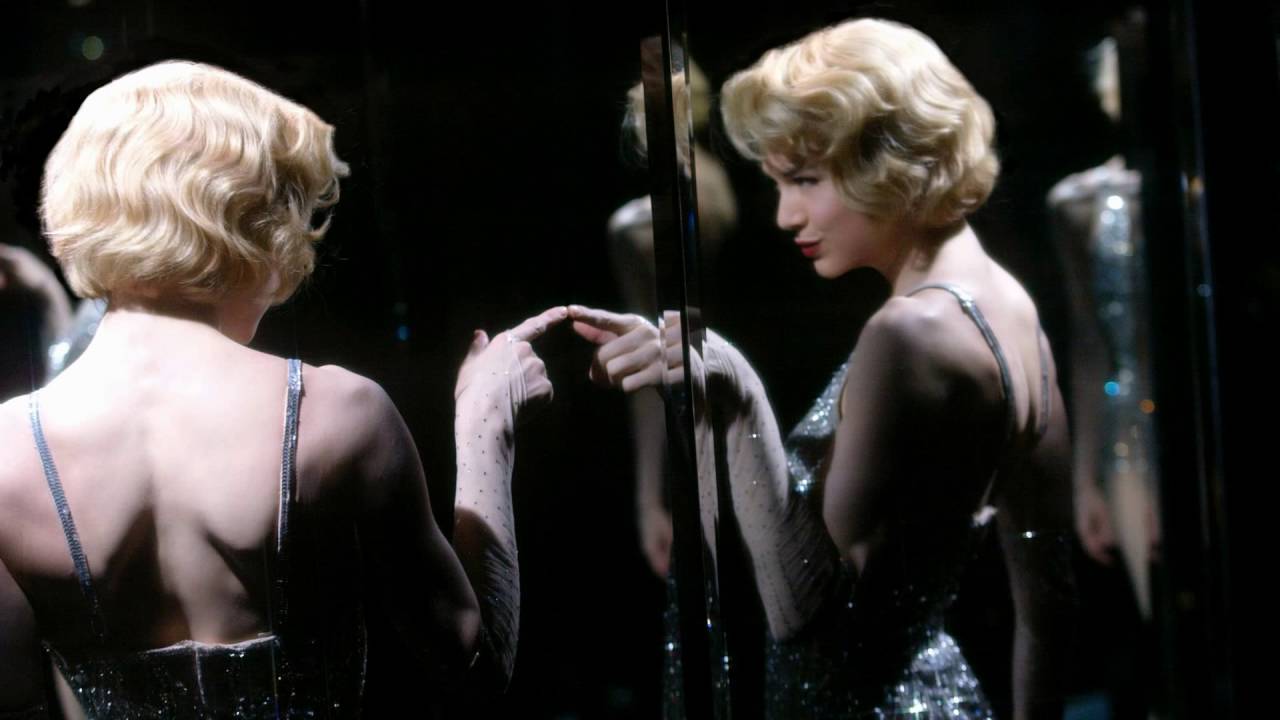 A musical must, more than anything else, be entertaining. Intellectually sound and thematically relevant are qualities that add to the experience of it, but sometimes blatant wit and on-your-face theatrics work very effectively in a musical. And perhaps no movie musical is as consistently entertaining as Rob Marshall's rendition of 'Chicago'. A romp ride throughout, it will make you laugh, sing and be completely dazzled by its old-world charm.
4. Cabaret (1972)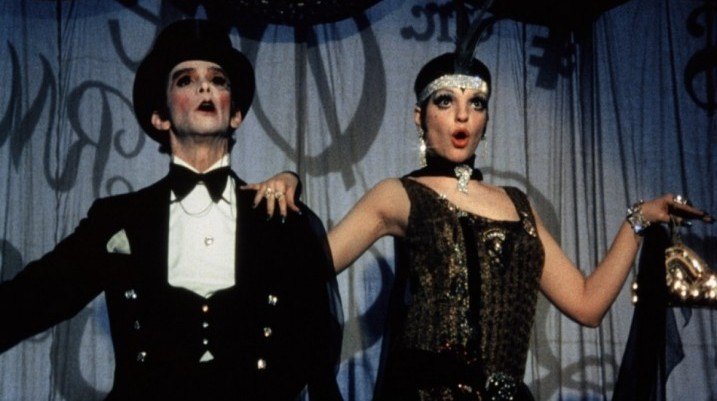 Mostly known today as the film that stopped Francis Ford Coppola from winning the Best Director Oscar for 'The Godfather', most forget that Bob Fosse's 'Cabaret' is a cinematic classic itself. Featuring terrific performances from Liza Minnelli and Joel Grey (mostly known today for coming in the way of Al Pacino's Supporting Actor Oscar for 'The Godfather'), 'Cabaret' radiates intelligence and is breathless, rollicking fun. Fosse didn't deserve the Oscar, but he deserves the legacy.
3. La La Land (2016)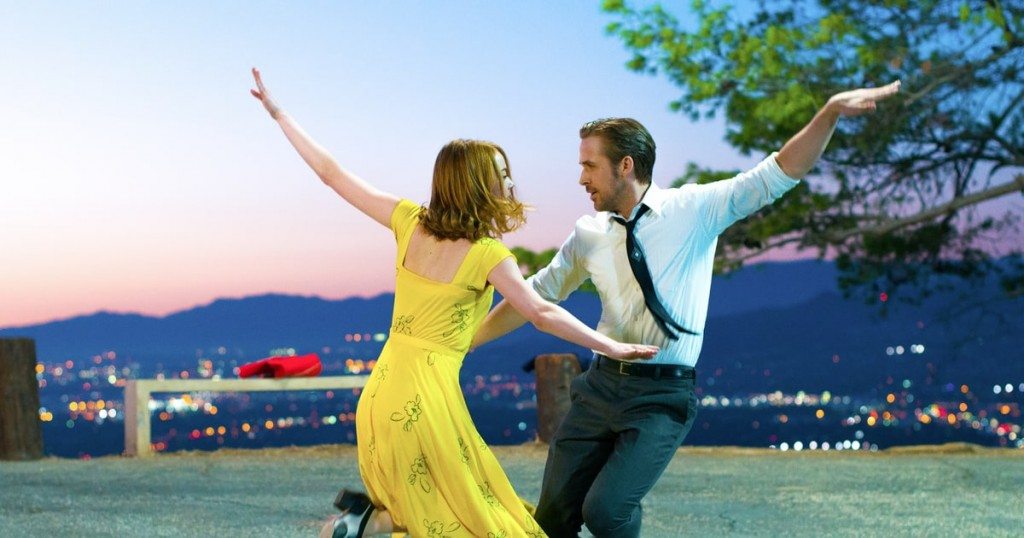 There is such ingenious synchronization in the craft involved in 'La La Land' that it makes its daring balancing of the intimate with the grand look utterly effortless. There are no seams and nothing seems out of proportion from the coloring of the sets in conspicuous brightness that isn't jarring for even a second, to the soulful, deliciously evocative lighting to the incomparably inspired costume design. While 'La La Land' is the film where not all joys are perennial, it is also this film, where whatever life does with you and wherever you might end up, something glorious is always plausible, whether it rests forever in your memory or awaits you just around the corner.
2. The Umbrellas of Cherbourg (1964)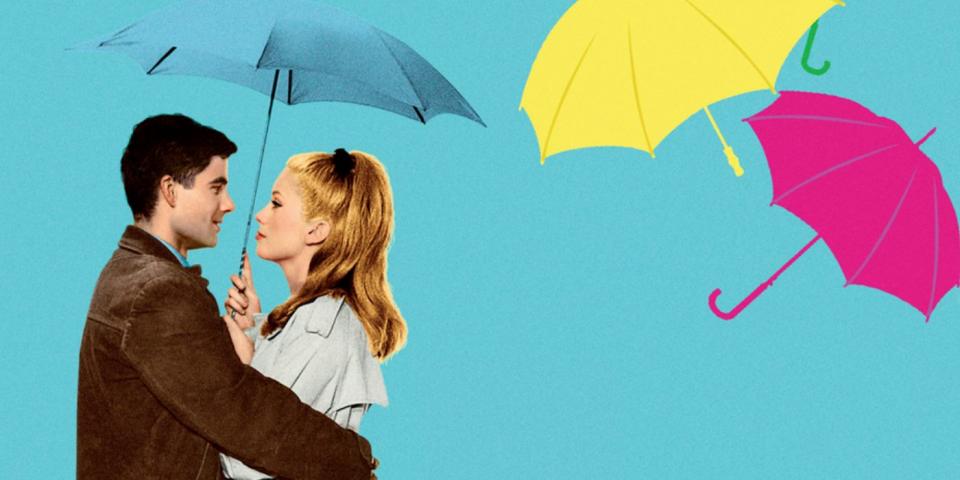 Jacques Demy colors his romantic opera with a mellowed, inordinate sophistication that comes off as a little bit hipster. But this color is not just the one on the walls, the clothes, and the umbrellas. It's also on the cheeks of a young girl impossibly in love as she crosses the street to greet her lover and its absence when we see that face in a veil, the young girl now someone else' bride. There is color, also, in the way people talk, or to be more precise, sing to each other. But their lyrical conversations don't rhyme like most songs. When everything from professions of love to concerns about money is laced with indistinguishable passion, it wouldn't do you much good to go fishing for rhyme or reason. While the film and all its melodic revelations, bolstered by Michel Legrand's unearthly music, are heartrendingly romantic, all decisions our characters make are, like everything in life, decidedly not so.
1. Singin' In The Rain (1952)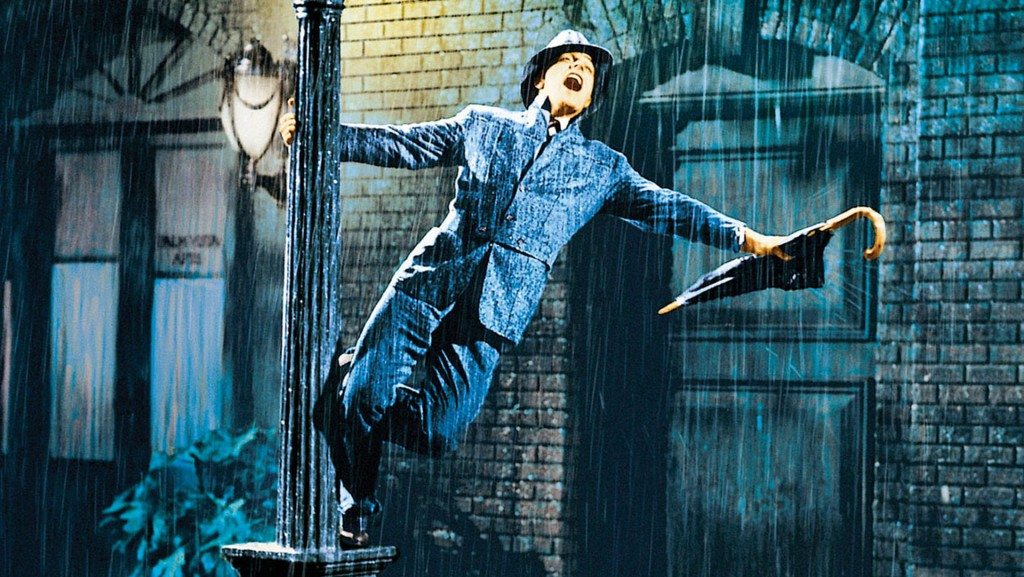 Singin' In The Rain is the most defining musical of the Golden Age of Hollywood. It's impossible to forget the image of Gene Kelly dancing by the street lamp, when we talk about the lustrous moments in cinema. The movie not only celebrates its own proficiency delightfully, but also the passage of cinema from being a visual medium to a resonating and stimulating one. A monumental achievement in Technicolor cinema, Kelly's directorial effort was amusingly discarded by critics and audiences, initially. I believe the relevance of this classic grows stronger day by day, as the gap between the time periods covered by the movie (real and reel life) and the present grows increasingly. We are losing touch with an important era, and this movie swarms you with its nostalgia.