There was a time when all you expected from a horror films was some cool sound effects and a few jump effects. But nowadays, audiences have become demanding — rightfully so. They no longer buy into the cheap old tricks that had become bread and butter for horror filmmakers. Not surprisingly, lately, we have gotten to see new varieties of horror films. Be it The Witch, Get Out or A Quiet Place. These movies have not only set new benchmarks, they have also redefined the horror genre. Instead of relying on effects, they now rely on — surprise, surprise — innovative storytelling.
A Quiet Place isn't groundbreaking cinema necessarily. But it surely is an excellent horror film. And in the process of making a great horror film, director John Krasinski certainly reimagines the genre and creates something we had never seen before. Instead of using plethora of different sound effects, he relies on paucity of sound, so much so that as an audience member you keep expecting some sound to play. And that expectancy in turn creates the anxiety and horror that you experience while watching the film. Anyway, enough of praise. Let's now jump into the list of movies similar to A Quiet Place that we highly recommend. You can stream several of these movies like a Quiet Place on Netflix, Hulu, or Amazon Prime.
12. The Babadook (2014)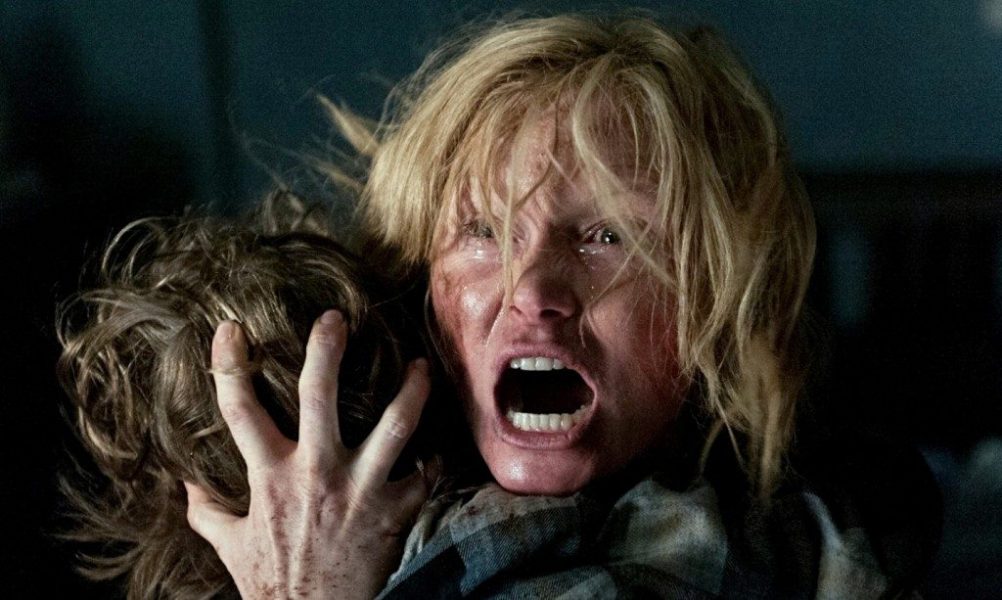 While most horror genres rely on jump scares and cheap tricks, there are some films that actually scare you without all that horror stuff. 'A Quiet Place' is one such film, and so is 'The Babadook'. This Australian psychological horror film is centered around the life of a mother and son. The son believes that a monster came out in the real world when his mother read a scary story to him. His mother becomes concerned as he starts displaying abnormal behavior. However, she soon realizes that the monster is real, after all.
Read More: Movies Like About Time
11. Observance (2016)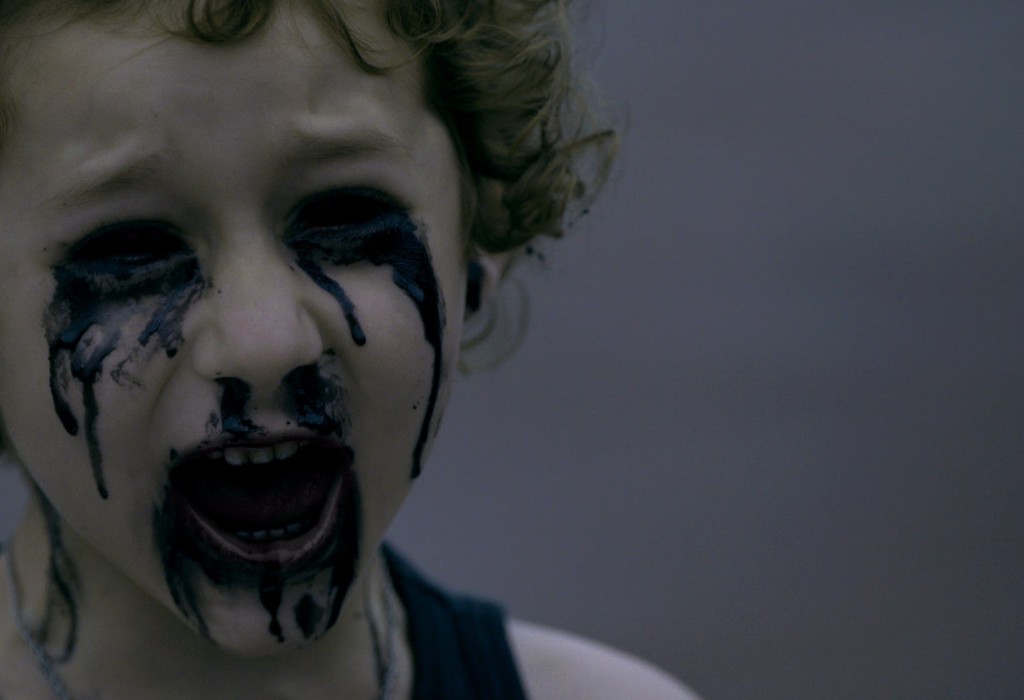 Atmospherically creepy and visually unnerving, Australia's Joseph Sims-Dennett's startling feature film debut follows Parker, a young man in the grip of grief following the death of his young son, his marriage on the rocks and nearing bankruptcy, but who reluctantly returns to work as a private investigator. His assignment it to observe a woman from an abandoned apartment, and as her watches bizarre happenings surrounding her, he slowly becomes aware that the derelict building he is in has a dark presence which slowly threatens to consume him. A frightening horror tale of a man spiraling into madness and reminiscent of Roman Polanski's 'The Tenant'.
Read More: Movies Like Leon: The Professional
10. The Invitation (2015)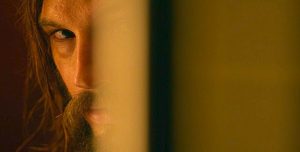 This 2015 horror film directed by Karyn Kusama is an incisive study of the human psyche and possible paranoia. Will played to a degree of wonderfulness, by Logan Marshall-Green begins to suspect that the members of the dinner party that he is attending are actually part of a cult. The devolving of the human mind under the weight of suspicion and paranoia, accentuated by the uncharacteristic acts of the other dinner guests makes for great psychological horror and the culmination of the film in its violent climax that spreads across the entire city of Los Angeles seems like a symbolic outflow of the repression that the entire narrative seeks to maintain.
Read More: Movies Like One Day
9. 10 Cloverfield Lane (2016)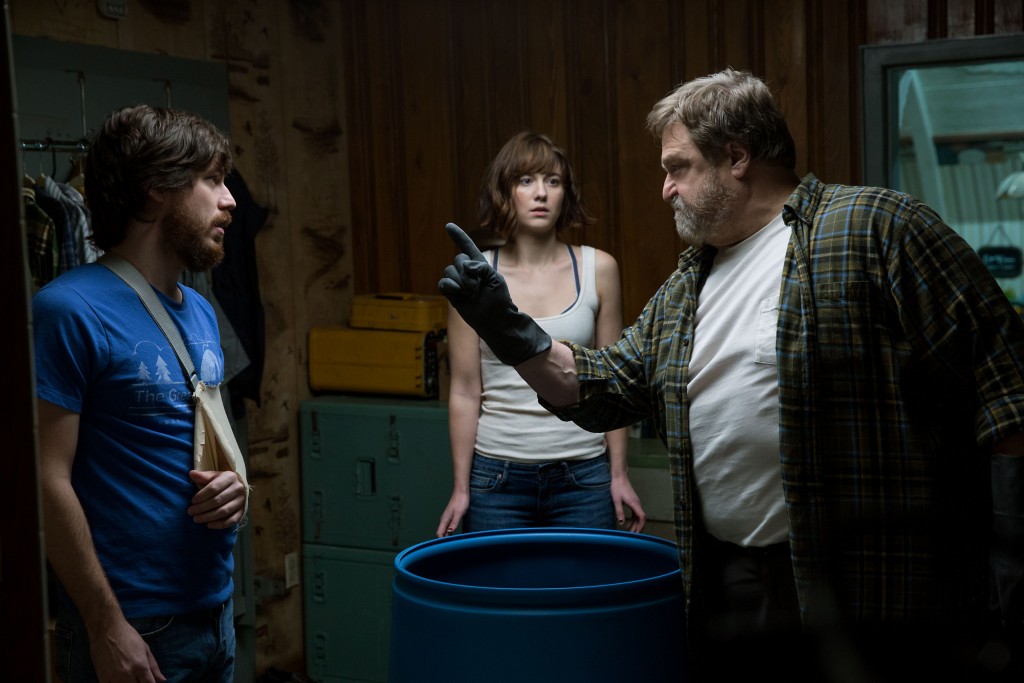 Movies like 'A Quiet Place' prove that you don't necessarily need paranormal to make a horror film. '10 Cloverfield Lane' speaks in a tone similar to 'A Quiet Place'. A young woman, after an accident, finds herself trapped in a basement with two men. They claim that aliens have invaded the Earth and polluted its atmosphere. So, if you go out and breathe that air, you'll most certainly die. Throughout the film, we keep questioning the reality. Are they telling the truth? What is right and what is wrong? Cleverly written and supported by brilliant performances, this film will leave you wondering.
Read More: Movies Like The Imitation Game
8. The Wailing (2016)
The arrival of a strange Japanese man sets the village on a chain of violent and bloody murders which are preceded by an unfounded disease. A police officer investigating the crimes sees her daughter develop similar symptoms and confronts the man. He kills his dog in the process and hires a shaman to protect his family against evil. An intense battle begins between the two, or is it a battle? 'The Wailing' holds you unto its last breath to answer the question and releases you with a melancholic heartbreaking ending which makes the experience more cathartic and effective.
Read More: Movies Like Triangle
7. Goodnight Mommy (2014)
Twin brothers Elias and Lukas have a strange telepathic connection. They are elated when they learn of their mother's return from hospital and welcome her with love and affection. As the days pass, the bandaged face fends off attempts to confirm her identity, which the boys grow suspicious off due to her eccentric behavior. Austrian entry for the Oscars, 'Goodnight Mommy' presents breathtaking and exhilarating storytelling at its best. Featuring just the three actors in the film, the film wraps up a tense 90 mins with a thrilling finale which will surely get you by surprise.
Read More: Movies Like Lost In Translation
6. The Ring (2002)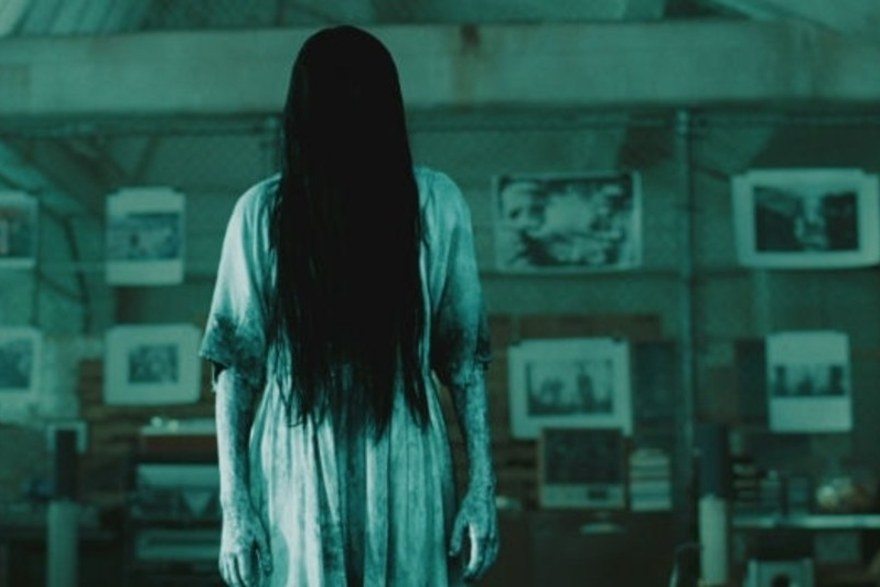 'The Ring' does not indulge in merely showcasing graphic images of horror and fear, but builds up a glacial vine of horror through the psychologically cerebral performances of its cast. A remake of the Japanese horror film 'Ring' (1998), the film traces the story of journalist Rachel, essayed by Naomi Watts, who must investigate a mysterious videotape which apparently causes the death of anyone in a week of viewing it. Adapted by Ehren Kruger, the film relies on the visual portrayal of horrific violence but does not steer away from maintaining an aura of psychological fall of the characters. With the haunting soundtrack by veteran composer Hans Zimmer, the film catapulted itself into commercial success and critical acclaim. The huge critical applauded earned it the distinction of spawning worthy remakes of the classic Japanese horror flicks.
Read More: Best 1990s Horror Movies
5. The Witch (2015)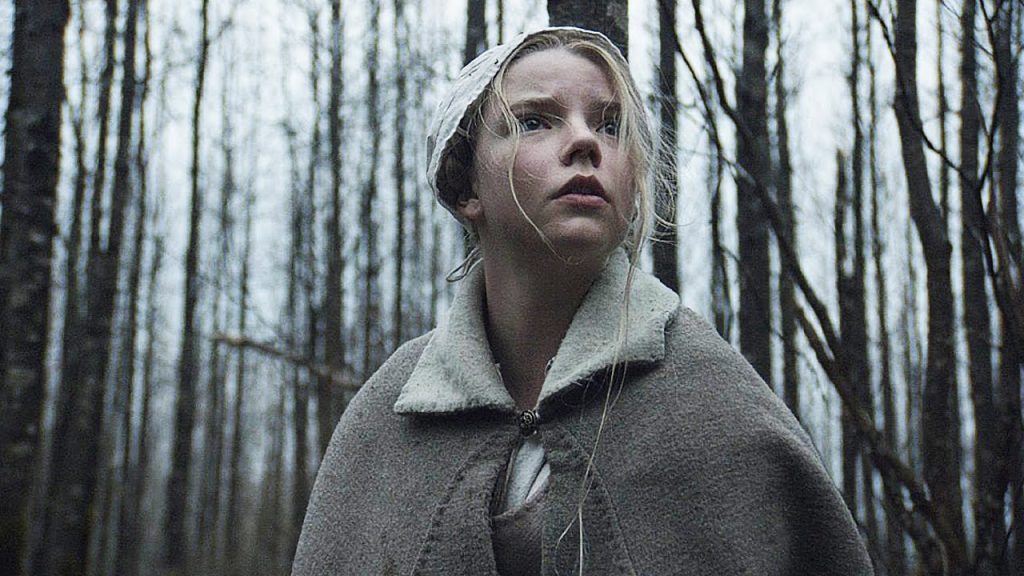 Robert Eggers' highly impressive feature film debut depicts a family in 17th century New England, wrecked by evil forces of black magic, witchcraft and demonic possession. Eggers' bold take on the subject and languid pacing of the narrative make it a lesser accessible film for audiences looking for explicit gore and jumpscares. The film raises some serious questions on Christian faith and is immensely thought-provoking, almost transcending the genre with its thematic strength and more visually driven approach. 'The Witch' must be watched for its bold, exquisite use of the cinematic language in a way that demands your emotional investment, which is a rarity these days in horror.
Read More: Movies Like The Departed
4. The Shining (1980)
Stephen King's story and Stanley Kubrick's direction is a dangerous mix. And 'The Shining' profited from this collaboration. What made it better was Jack Nicholson's casting as the troubled Jack Torrance. He accepts the position of the seasonal caretaker of an isolated hotel. The place has a dark past and the supernatural lurking in its corridors. When a snowstorm leaves Jack, along with his wife and son, trapped in the hotel, his mental health deteriorates.
Read More: Movies Like Atonement
3. Psycho (1960)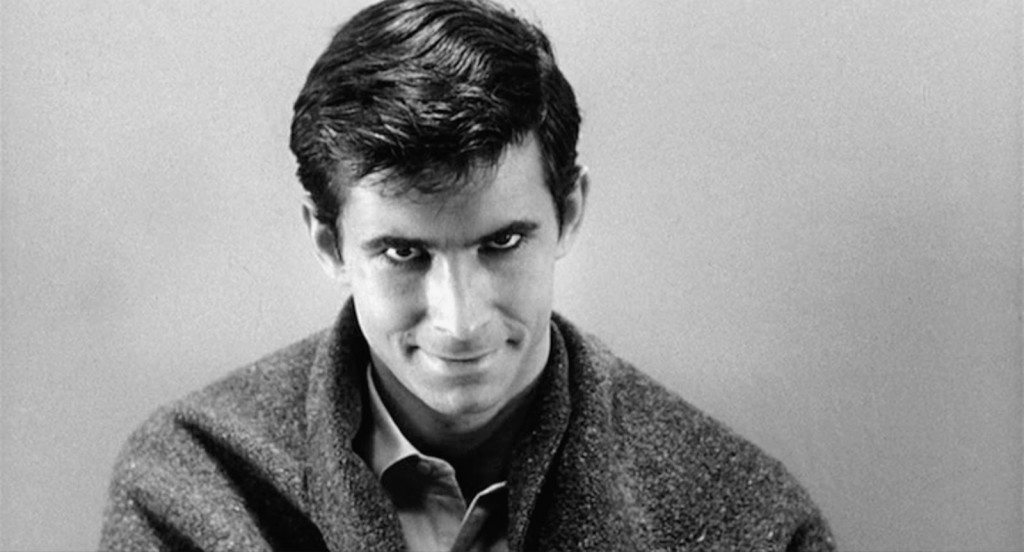 Another of Hitchcock's culturally impactful films, 'Psycho' was, perhaps, the kick-starter of slasher genre. It follows the story of Marion Crane who steals money from her employer and runs away. She checks into a motel where she meets the mysterious Norman Bates. While there were a couple of sequels and prequels of this film, nothing came close to the original. Hitchcock is known to have kept the plot secret. Even the cast didn't know how it'd end until the scenes were shot. You should watch this film if you want to know what the fuss is all about.
Read More: Movies Like Dead Poets Society
2. Get Out (2017)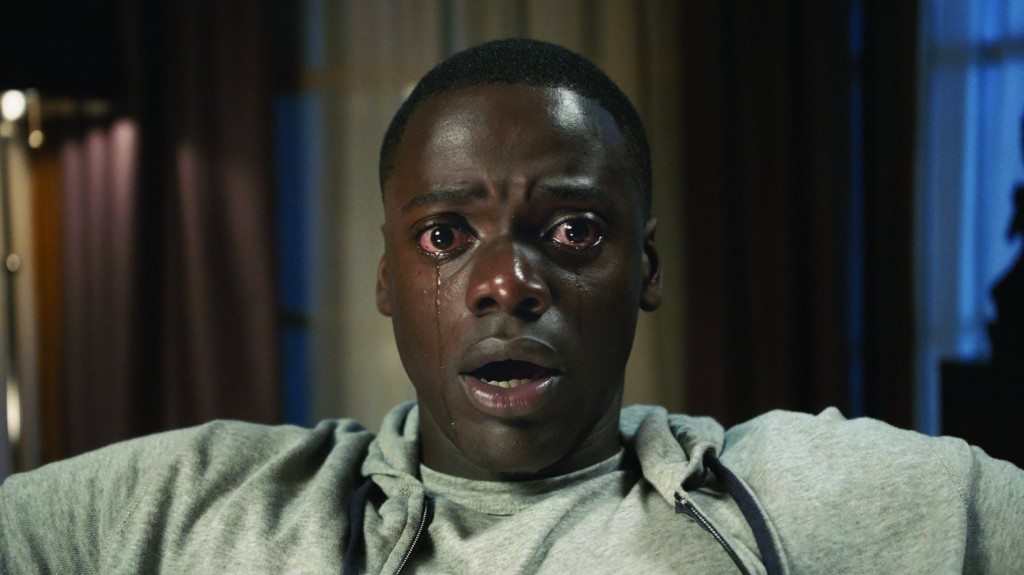 A film that has a lot going on underneath the simple, warning shot – type 'title'. It lures us into a world which deceives the audience with its capability to make it impossible for us to predict what is going to happen the very next moment. 'Get out' stands tall amongst films that explore story lines hanging on people and their inclination to remain clannish. The narrative stares right through people from a remote housing sector and unfolds what lies underneath their otherwise normal personalities. The film's on screen rendition makes it impossible to accept the fact that the director is a debutant. There is no question about the film's capacity to serve justice to the horror genre. Watch it if you are in for a thrill ride that gets to you slowly.
Read More: Movies Like Source Code
1. The Others (2001)
The film that is similar to A Quiet Place in a lot of respects: A mother trying to protect her children and an unknown enemy. The Others is about a woman named Grace is living with her two children Anne and Nicholas on an almost empty island in their huge mansion. Grace's husband is a soldier in WWII and Grace has given her husband up for dead. Everything seems peaceful for her, but when three mysterious servants are given jobs at the house, terrifying secrets are unlocked that even Grace cannot handle.
The Others is atmospheric. It's creepy. And above all it is awesome. But it is at the top of the list simply because of its climax that completely knocks your socks off. Quite possibly, the best climax I have seen in any horror film –yes, including 'The Sixth Sense'.
Read More: Best 70s Horror Movies