I remember when I first watched 'The Perks of Being a Wall Flower', I was pleasantly surprised. I had no expectations walking into the film, but I walked out completely mesmerized. Since then, I have seen the film at least half-a-dozen times more. I was so in love with the film that I specifically visited Pittsburgh just so that I could see and feel the locations where the film was shot. I even drove through the Fort Pitt tunnel. And as you might have guessed, it was amazing. I am so happy that over time the film has gained a cult status. It is as popular among teens as it is among adults. We also declared it the best teen movie of all time (even though, it is as much an adult drama).
For those who haven't yet seen the film I would strongly advise to give it a try. And for those who love The Perks of Being Wall Flower, let me give you a few recommendations. Here is the list of movies similar to The Perks of Being Wall Flower that you shouldn't miss. You can watch several of these movies like The Perks of Being Wall Flower on Netflix, Hulu or Amazon Prime.
14. 10 Things I Hate About You (1999)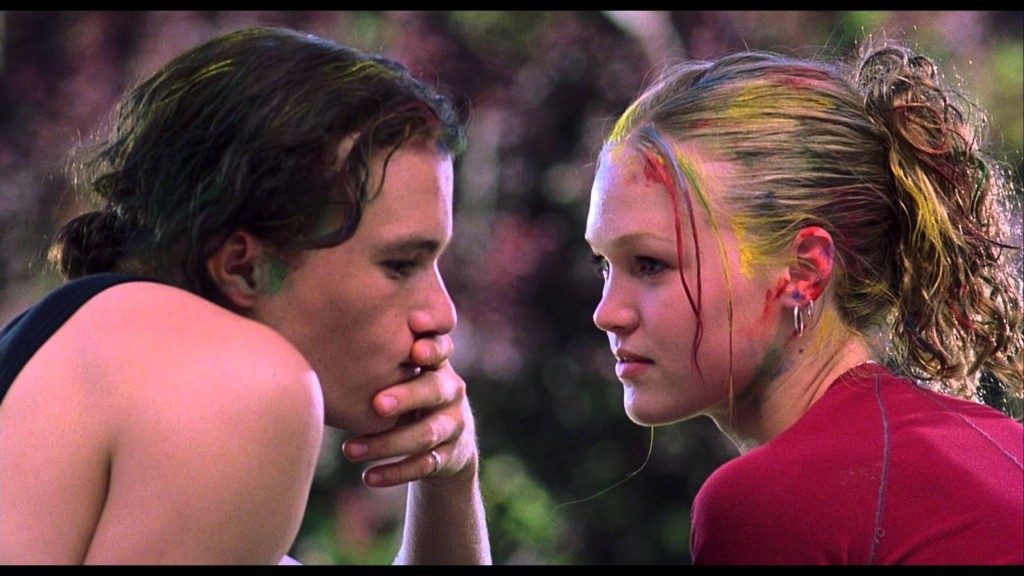 A teenage love story featuring Oscar winner Heath Ledger this movie is all about teen love, and how difficult it is to win the heart of the girl you love. Cameron (Joseph Gordon Levitt) is a new guy who has fallen for the most popular girl of the school Bianca, who supposedly is not allowed to date. Cameron has to make Bianca's stubborn and introvert older sister Kat (Julia Stiles) fall in love with someone if he wants to take Bianca out. He chooses Patrick Verona (Heath Ledger), a secluded guy about whom a whole host of scary stories have been concocted. A funny, cheeky, and touching love story about four people entirely different from each other, this film showcases a very different part of Heath Ledger's acting arsenal.
Read More: Movies Like Groundhog Day
13. Girlhood (2014)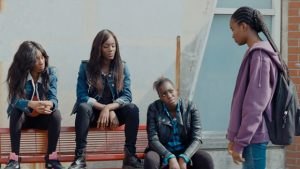 Marieme is parting from her oppressive family and starts a new life after meeting a group of three free-spirited girls. She changes her name, her dress code, and quits school to be accepted into the gang, hoping that this will be a way to freedom. Directed by Céline Sciamma, this French film full of twists has an amazing script and brilliant performances. Karidja Touré especially executes a powerful performance in self-discovery and search for a new life. Although the 'Girlhood' is not especially aesthetically pleasing, it has a female-centric and empowerment-driven theme that is very well executed. While it is not the type of movie for everyone, it's definitely worth a try.
Read More: Movies Like Juno
12. Heathers (1988)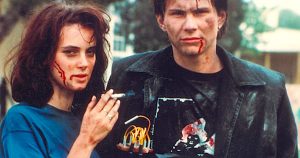 A classic from the 80s, 'Heathers' is 'Mean Girls' with a very dark twist. Winona Ryder is Veronica, a girl trying to survive the social jungle that is high school, by hanging out with the three most popular girls in school (all named "Heather"). When she meets JD (Christian Slater), she enters in a spiral of hate, murder, and revenge. The film became a cult classic due to the charisma of the couple of misfits that Rider and Slate interpret but also because of its dark atmosphere. "Heathers" is not for everyone, its dark comedy and obscure approach on the high school drama may be seen as over dramatic. However, the controversy is one of the factors that turn this one into a film you should watch.
Read More: Movies Like The Predator
11. Flipped (2010)
In second grade Juli secretly gives her heart to Bryce the angel with brown eyes and cool attitude. She discusses her love with her favourite sycamore tree and the chickens she so loves. Bryce, on the other hand, has no interest in Juli and thinks of her as weird for having interest in trees and chickens and what not. Come eight grade everything changes, and Bryce starts seeing Juli in a different light and decides that maybe Juli's pride in her family's traditions is commendable. Juli, however, figures out at last that Bryce is just a selfish jerk who has no respect for other people's point of view. What change will this flip bring in these silly teenagers' life and where will these inadvertent lovers end up?
Read More: Movies Like Blackkklansman
10. Moonrise Kingdom (2012)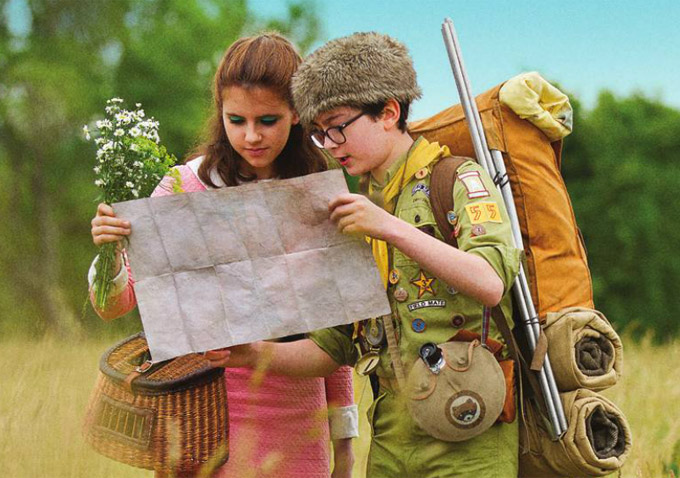 It is true that love knows no age for the soul of a person decides how he thinks and behaves. 12-year-old Sam and her pen pal Suzie have gradually developed strong feelings for each other. So much so that they choose to leave their respective homes and run away together. Armed with a picnic blanket, some camping gear and few books the lovebirds venture into the forest to find a cove that they name 'Moonrise Kingdom'. However, when has love been so simple. Suzie's parents, Sam's camp officials, and various other parties vow to stop this shameless display of affection. Will the young lovers end up in each other's embrace or will society murder love one more time?
Read More: Movies Like Irreversible
9. The Art of Getting By (2011)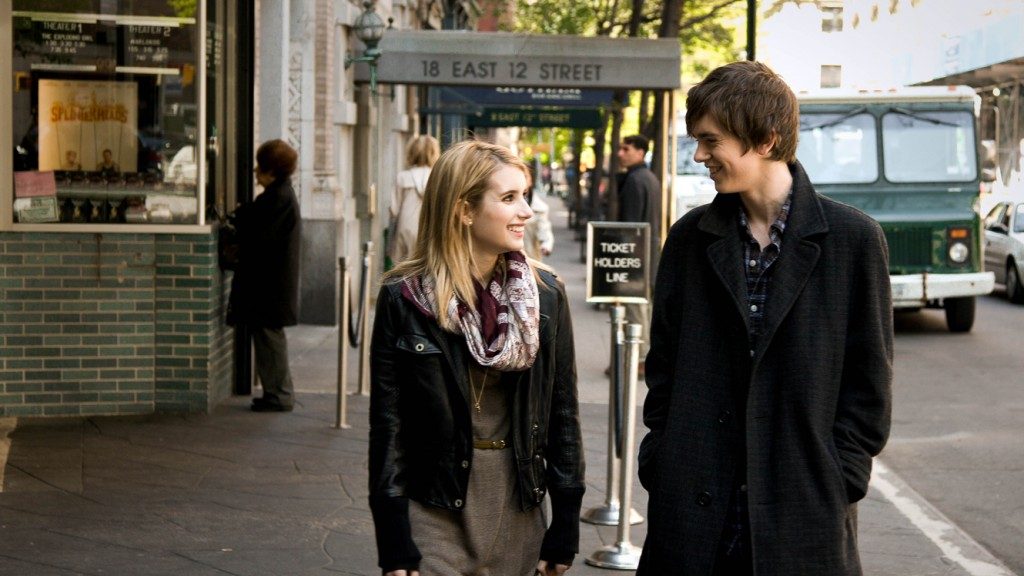 I wonder why every heart touching love story with any depth involves at least one introvert if not two. Perhaps because one who doesn't speak loves from the heart and not his mouth. George is a lonely painter who doesn't like to go to school, and homework gives him the creeps. When he meets Sally a gorgeous introvert like him, Cupid hits his spot, and the two young hearts fall in love. The plot thickens when an older guy enters their life and Sally seems to be slipping away from George. Will the introvert once again let his love walk away or at last do something about his life?
Read More: Movies Like The Shining
8. Paper Towns (2015)
Paper Towns is a strange novel and consequently, a rather peculiar movie when it comes to teenage love and unavoidable drama attached to it. Taking a suspenseful and mysterious stance on the growth of a boy into a man, the story focuses on Quentin (Nat Wolff), a boy who is in love with his neighbour Margo Spiegelman (Cara Delevingne). Margo is the star of the school and is prone to going on adventures that inevitably end up in trouble. When the young adrenaline junkie goes missing, Q finds clues from Margo beckoning him to come and locate her. Drowned in his love for the girl he can't hope to get, Q ventures out on a journey with his friends to a fictitious town so that he can bare his heart out to the only girl he ever loved. Will Q be able to find Margo, the queen of her fantasies?
'Paper Towns' starts with a lot of promise. It even has some Perks vibe going on in the first few minutes. But soon you realize that it is a different film altogether. It is more of an adventure tale. Though, the treatment of the story is pretty much same as any other coming of age film. In the end, the film has some genuinely great moments even if it may not meet up to the class of 'The Perks of Being a Wall Flower'.
Read More: Movies Like Me Before You
7. Me and Earl and the Dying Girl (2015)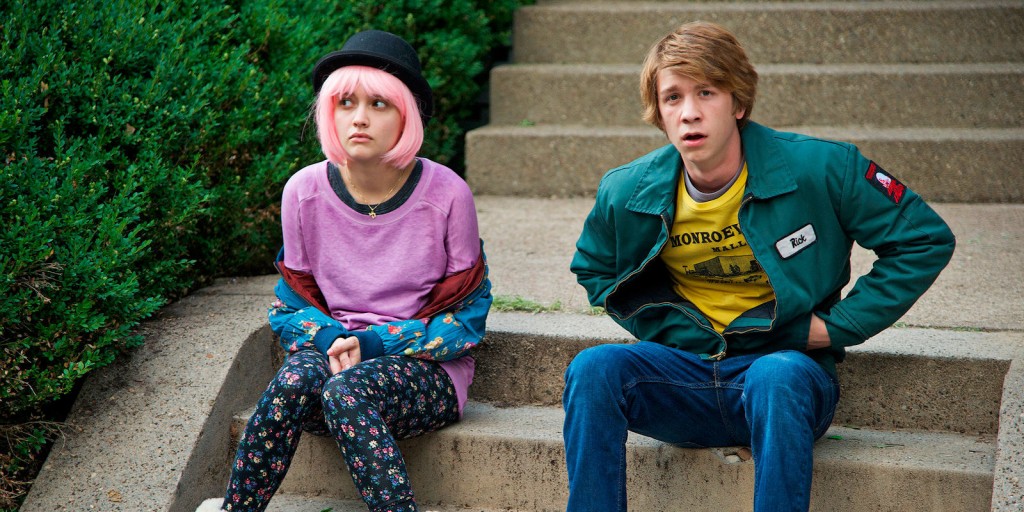 Within the first few minutes of the film you know that you haven't seen anything like it before. From its quirky, innovative cinematography to its clever use of soundtrack, 'Me and Earl and the Dying Girl' is a teen film with a difference. Not as readily likable as 'Perks..' if you give this film a genuine chance, I am sure you are going to love everything about it: its wit, its humor and its subtle sadness.
Read More: Movies Like Whiplash
6. The Fault in Our Stars (2014)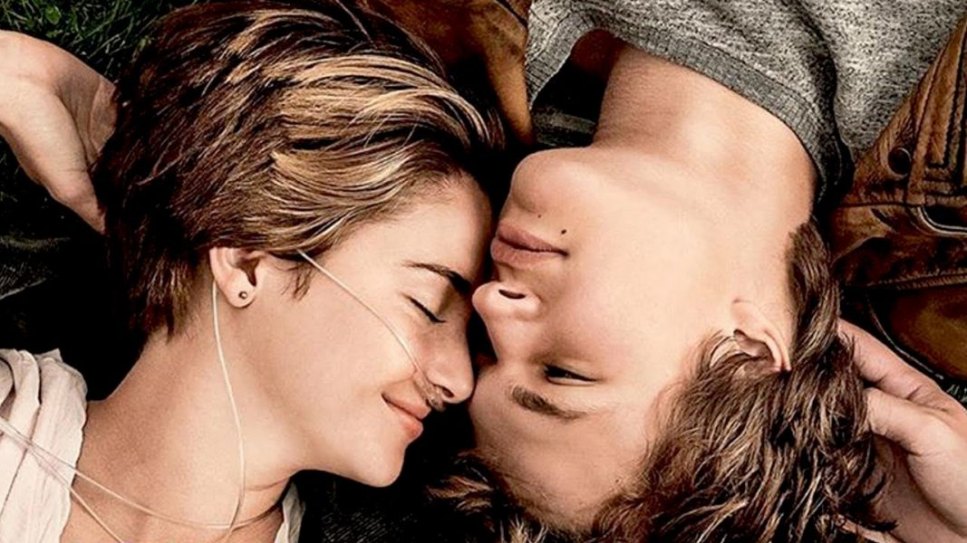 The story of two terminally ill adolescents who fall in love with each other could have gone anywhere, mostly in wrong places, but Shailene Woodley ensures that the heart of the film remains at where it's supposed to — as imagined by Green and the screenwriters. It rarely happens that a film so intentionally sentimental actually achieves its purpose. It will be difficult to hold on to your tears as you watch the film. Let it flow!
Read More: Movies Like Wrong Turn
5. Never Let Me Go (2010)
In a strange dystopian world where clone children are grown and nurtured only to harvest their body organs for expanding human life, three friends roam around in their wishful ignorance of the bitter truth of their life. However, in this world supposedly devoid of any passion or care, love finds its way as it always does. The three friends Tommy, Ruth and Cathy fall for each other in spite of all the odds against it. In a soul-crushing triangle of love with the result of being left alone decreed to be a swift death, how will the story of these three patients of Cupid unfold in this soulless world?
Read More: Movies Like The Incredibles
4. Say Anything (1989)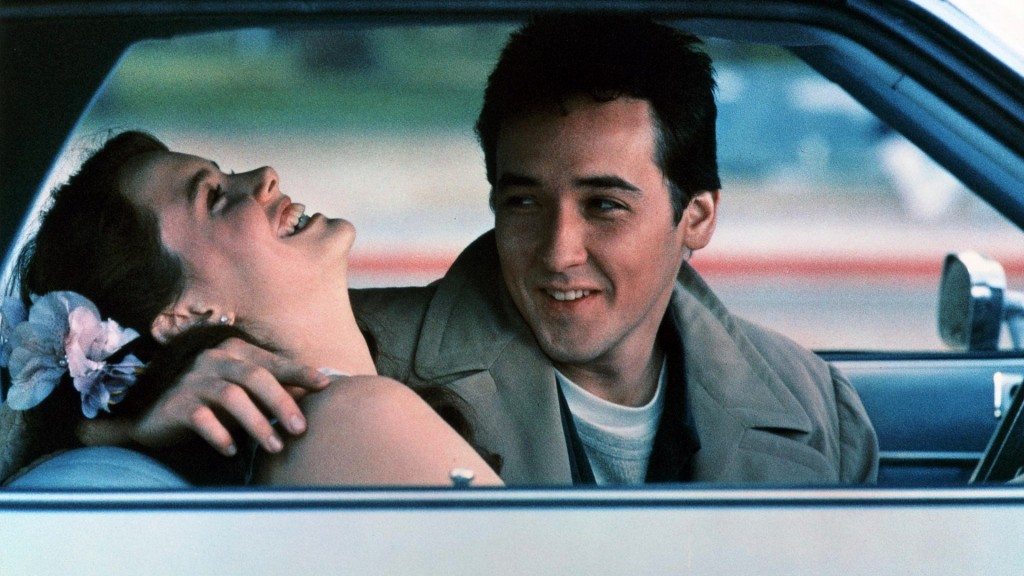 'Say Anything' is about a high school senior Lloyd Dobler who wants nothing more than to go out with beautiful and intelligent Diane Court. Lloyd attempts to win her heart over the objections of her over-protective father before Diane leaves for a scholarship in England. Funny and touching in equal measure, it is a film holds an iconic status among many who grew up in 1980s.
Read More: Movies Like Signs
3. The Edge of Seventeen (2016)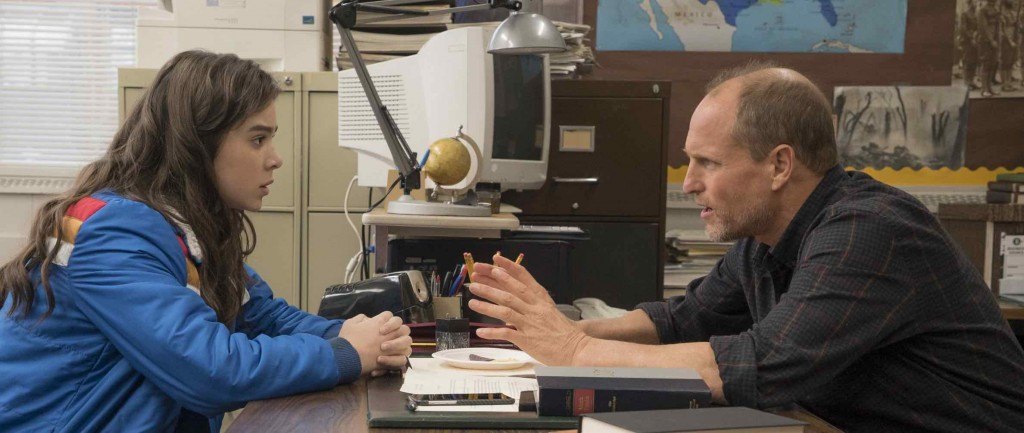 In a genre that's often ridden with clichés, 'The Edge of Seventeen' is full of fresh characters that are treated as human beings and not as props of entertainment. What makes the film great though is Hailee Steinfeld's brilliantly nuanced performance. It is quite simply one of the finest teenage dramas of this century along with 'The Perks of Being Wall Flower' and 'The Spectacular Now'.
Read More: Movies Like Pitch Perfect
2. The Spectacular Now (2013)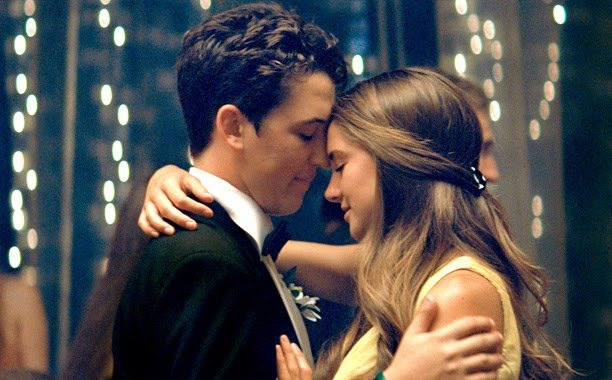 Sutter (Miles Teller) is a senior in high school and has everything a teenager could hope for. Wading through a sea of alcohol Sutter is dead drunk always and hangs out with his sexy girlfriend, which makes him pretty much the coolest guy in school. The tables are turned however when his girlfriend dumps him, and he crashlands on Aimme's lawn. Aimme (Shailene Woodley) is the polar opposite of Sutter; she is studious, an introvert, and has a plan for her future. Will Sutter -a typical teenager used to living in the moment- give into Aimee's simplicity and realise that his destiny is standing right in front of him?
There's nothing new in the story of an innocent, good girl falling for an effortless charmer, but it's the treatment of the story that matters. 'The Spectacular Now', with a delightfully tender love story at its center, showcases us the dichotomy of growing up: we long to grow up when are teens, but we actually become adults, we long to be kids again.
Read More: Movies Like The Spectacular Now
1. Moonlight (2016)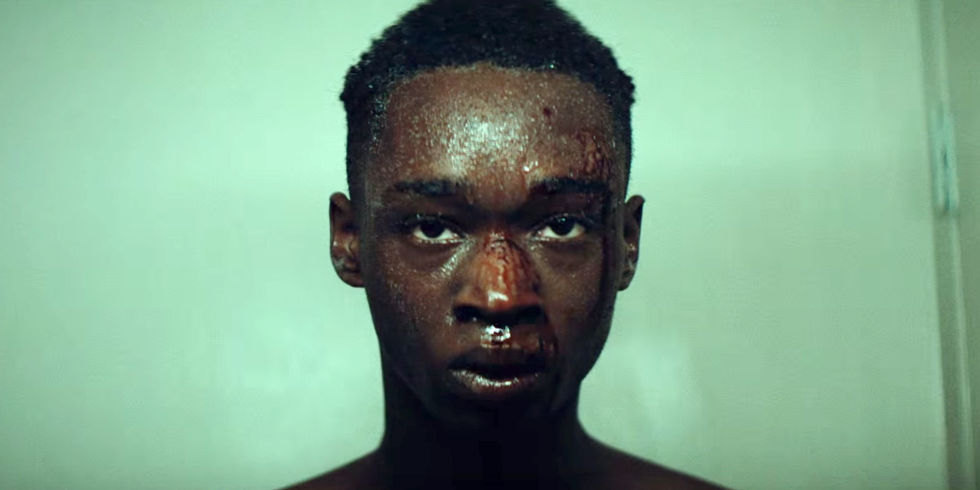 Dealing with African-American masculinity, the film has a quiet and confident power, and makes no apologies for its subject matter, which I think and hope we are far beyond by now. Divided into three chapters, "Little", "Chiron" and "Black" we follow the same young man through to adulthood as he struggles to come to terms with who and what he is in today's American society. A coming of age drama that is powerfully told with style and deep empathy.
Read More: Movies Like Clueless