A new year is always exciting for cinephiles. That anticipation, the hysteria, and the madness before the movie releases are things we, as movie buffs, live for. Like every year, 2019, too, will witness some of the most await film projects in recent times. We already have a list of most anticipated movies releasing in January 2019, which includes M Night Shyamalan's 'Glass'. February has a whole lot of horror, adventure and fantasy flicks releasing, with a few indie projects too making their way into the theaters. So, here we have compiled a list of the most awaited movies releasing in February 2019:
15. Fighting With My Family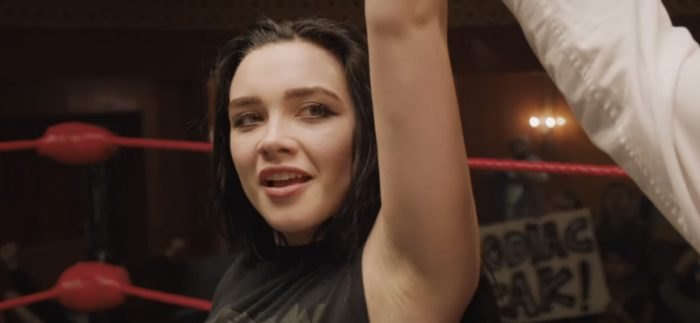 Aspiring wrestlers Paige and her brother, Zak, get a chance to audition for WWE. However, only Paige gets selected for the event, and the rest of the film focuses on how she faces various kinds of challenges in a tough world. Director Stephen Mechant has written and directed the film, based on 'The Wrestlers: Fighting With My Family, a Channel 4 documentary on the first ever British wrestling family. Iconic WWE star Dwayne Johnson is producing the film, and it is scheduled for a Feb 14 release.
Read More: Upcoming Horror Remake Movies
14. Isn't it Romantic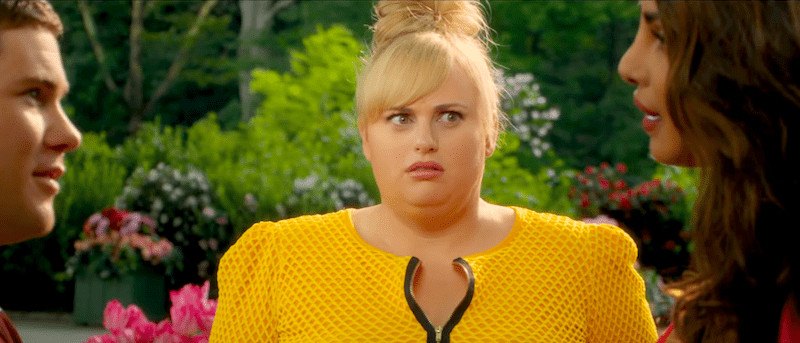 Now this might seem like a bold pick, considering Todd Strauss-Schulson's oddball fantasy comedy follows a bizarre story about a woman, after getting hit on the head, gets trapped in an alternate universe wherein she plays the lead role in a rom-com. Rebel Wilson stars as Natalie, the protagonist of the film, while Liam Hemsworth playhs one of her lovers. Priyanka Chopra's role as a yoga ambassador is another highlight of the film. 'Isn't it Romantic' is currently scheduled for a Valentine's Day release.
Read More: Upcoming Sci-Fi Movies
13. Piercing
Nicholas Pesce directs this Ryu Murakami novel adapation, which tells the story of a man who sets out on a dangerous mission of a perfect murder. However, things soon get complicated after he comes across a deranged woman named Jackie. The movie takes the form of a horror comedy, with Christopher Abott, Mia Wasikowska and Laia Costa donning the major roles. It already had its premiere at the Sundance Film Festival earlier this year in January, and is now scheduled to be released in the US on the 1st of February in 2019. It will be really interesting to see how Pesce would take on the story, especially considering the film has already received high praise from critics.
Read More: Upcoming Superhero Movies
12. The Kid Who Would be King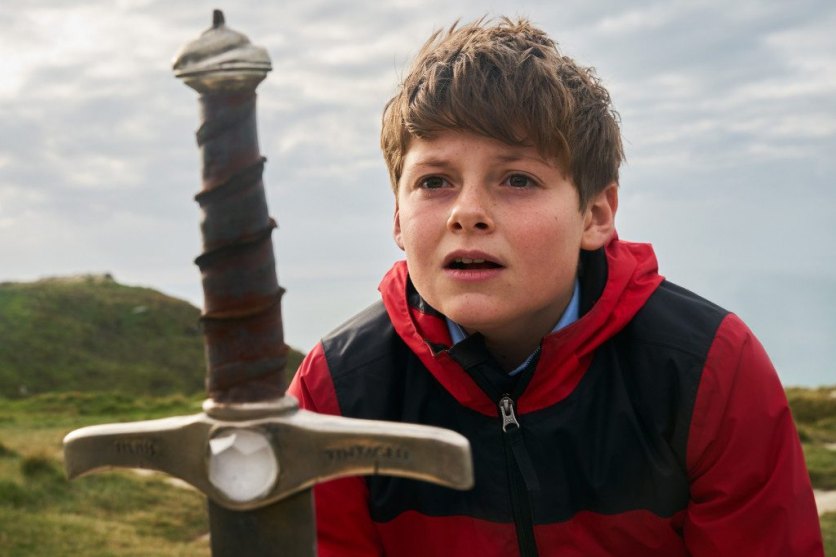 'The Kid Who Would be King' follows a traditional Hollywood fanatasy storyline – A lonely, introverted kid is pulled into a fantasy world wherein he possesses superhuman powers. Alex, after coming across King Arthur's Excalibur, sets out to battle the evil Morgana. While the story may not seem particularly original or intriguing, it does look like an entertaining kids affair, and those of you who've seen director Joe Cornish's directorial debut, 'Attack the Block', know for a fact that he sure is a force to be reckoned with in Hollywood.
Read More: Upcoming DC Movies
11. The Rhythm Action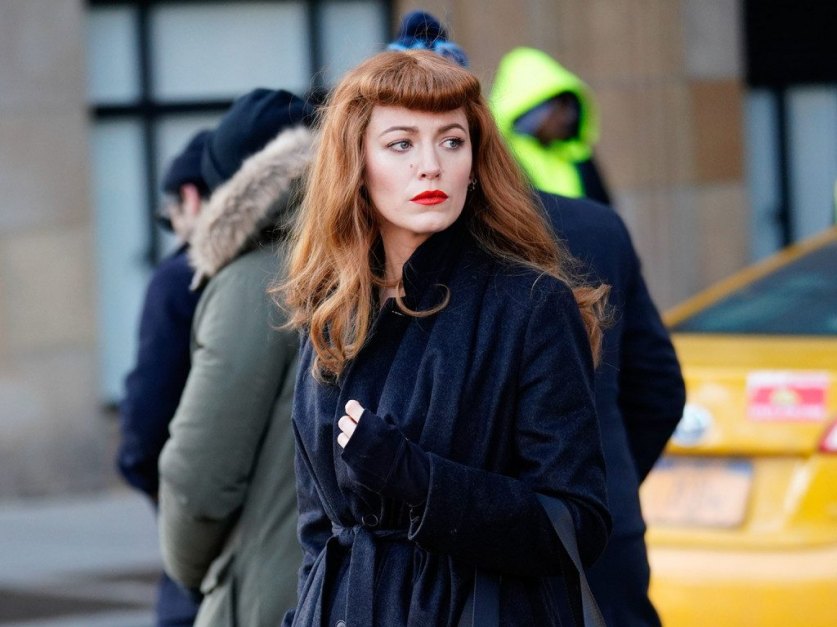 This relatively unheard of action thriller, starring Jude Law and Blake Lively, tells the story of a woman who sets out to unveil the truth behind a plane crash in which she lost her parents. Reed Morano is at the helm of the film, and while she may not be the most well known contemporary filmmakers in Hollywood, but she has made her mark in television, directing 3 episodes of Bruce Miller's dystopian drama, 'The Handmaid's Tale'. The film is an adaptation of Mark Burnells' novel of the same name.
Read More: Upcoming Star Wars Movies
10. Jacob's Ladder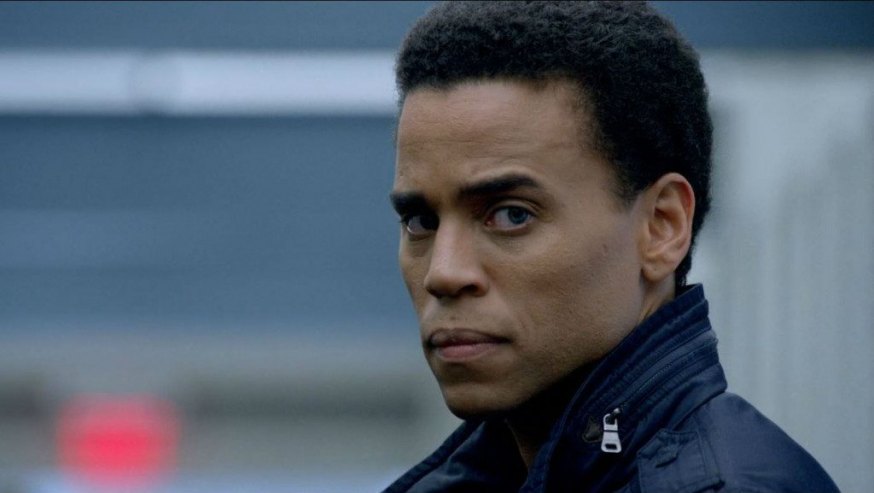 Remaking a classic movie is always a big challenge, but director David M Rosenthal has taken on the challenge as his 'Jacob's Ladder, a remake of Adrian Lyne's cult classic of the same name, is all set to release on 1st February While there are only a few remakes that have come even remotely close to doing justice to their original, the anticipation it creates is always pretty high. From what we've read so far, it seems like the makers are planning to maintain the thematic elements of the original story while changing certain aspects to make it more appealing to a contemporary audience.
Read More: Upcoming DC Animated Movies
9. How to Train Your Dragon: The Hidden World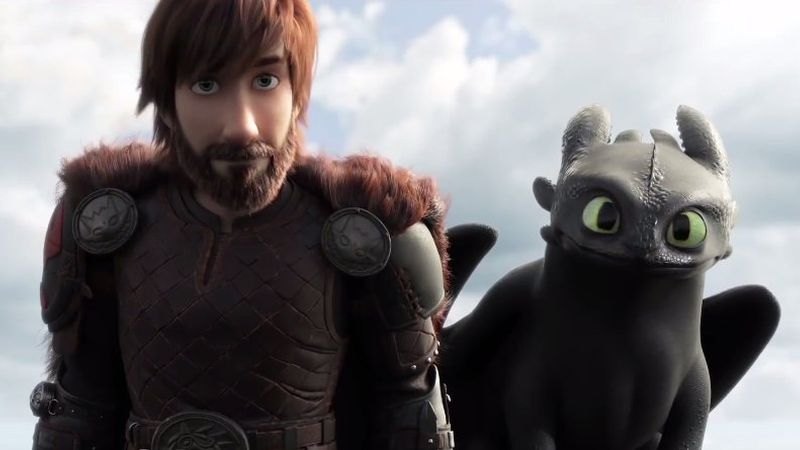 The third installment in the highly popular 'How to Train Your Dragon' series, this film could well be regarded as the most anticipated animated flick of the year. The movie depicts the struggles Hiccup and Toothless face after creating a dragon utopia, as they are now forced to leave his home and venture out into a dark world after managing. Set to release on February 22 2019, the film certainly promises to offer a spectacular cinematic experience and is highly impressive on a visual level.
Read More: Upcoming Comedy Movies
8. Cold Pursuit
This Liam Neeson starrer, remake of the Norwegian black comedy flick , 'In Order of Disappearance, is one of the most anticipated action flicks of the year. Neeson once again plays the role of a devastated father who has lost his son. Well, there's nothing quite like Neeson setting off to kill the bad guys on-screen, and by the looks of it, this one promises to be a highly entertaining action flick.
Read More: Upcoming Disney Movies
7. Miss Bala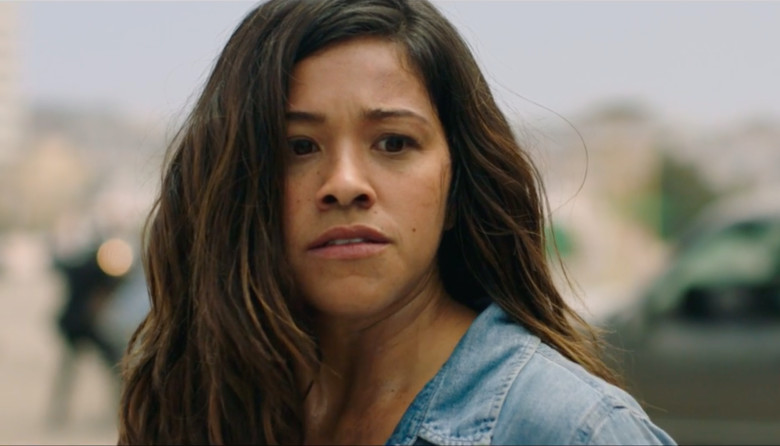 So we've got another remake on the list. Catherine Hardwicke's action thriller follows a young woman, a beauty pageant queen, who gets entangled in the violent world of drugs. What makes this one of the most exciting projects of the year is that its original, released in 2011, was one of the most acclaimed films of that year, especially in Cannes. Gina Rodriquez stars in the lead role, and we genuinely hope that this turns out to be her career-defining performance in cinema.
Read More: Upcoming Action Movies
6. The Lego Movie 2: The Second Part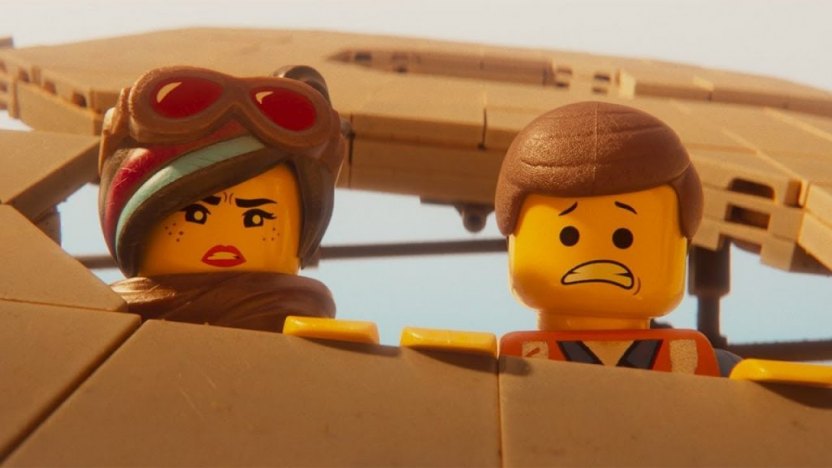 Phil Lord and Christopher Miller's heartwarming animated adventure flick, 'The Lego Movie', was a massive commercial and critical success, and was nominated for numerous awards. So it won't be surprising to see 'The Lego Movie 2: The Second Part', its sequel, being seen as one of the most anticipated movies of the year. The story follows Emmet, Lucy and Batman who set out on an battle in order to protect the world of LEGO. While Phil and Chris penned the script, Mike Mitchell has taken over as the director of the film, and so it'll be interesting to see how different his vision would be.
Read More: Upcoming Movie Remakes
5. Happy Death Day 2U
The title may sound way too frightening for a film that is scheduled to be released on Valentine's Day. 'Happy Death Day 2U', directed by Christopher Landon, is a sequel to the 2017 slasher flick, 'Happy Death Day'. The film picks up the story from two years after the events of its original. Tree Gelbman struggles to get out of a time loop she's been trapped in, and needs to face a brutal killer. With the original one being one of the most acclaimed slasher movies in recent times, the expectations for this one are understandably quite high, and we hope that Landon does not fail to entertain his audience.
Read More: Upcoming War Movies
4. Alita: Battle Angel
Robert Rodriguez has directed some of the most entertaining films of the past two decades, including the 'Mexico Trilogy', 'Planet Terror', 'Sin City' (co-directed) and 'Machete'. So there's no reason why his upcoming cyberpunk flick wouldn't be among the most anticipated movies of the year. Based on 'Battle Angel Alita' by Yukito Kishiro, the film tells the story of its titular character who, one fine day, wakes up to discover that he is in a post-apocalyptic world, and has no memory of his past. Co-written by James Cameron along with Laeta Kalogridis, the film looks promising from its trailer, and is all set to release on Valentine's Day next year.
Read More: Upcoming Black Movies
3. To Dust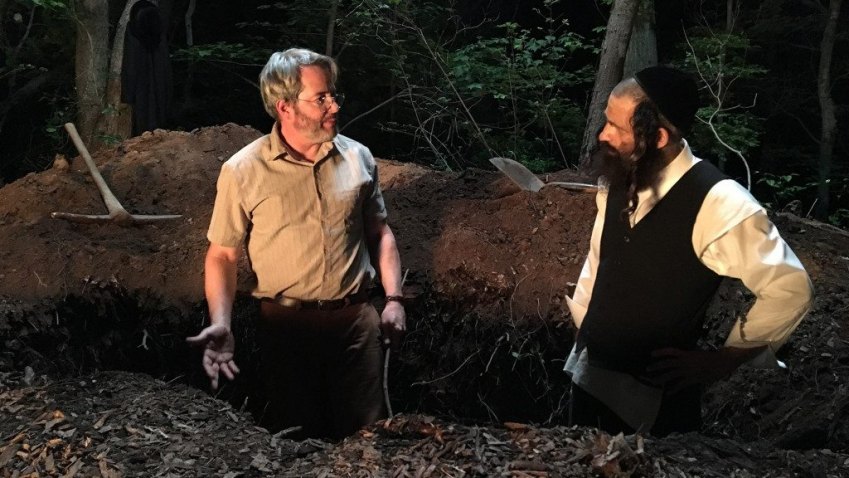 Debut director Shawn Snyder's 'To Dust' premiered at the Tribeca Film Festival earlier in April this year. However, it is yet to receive a theatrical release which is now scheduled for February 8, 2019. The film is about a Hasidic cantor who, after the tragic death of his wife, becomes obsessed about her body's decomposition. He soon teams up with a biology professor and the two set out on a bizarre journey full of dark discoveries. Matthew Broderick and Geza Rohrig star in the lead roles, while Jason Begue and Shawn Snyder penned down the storyline. The film received immense praise from critics, who commended the film's humorous tone and its thematic richness.
Read More: Upcoming Western Movies
2. The Prodigy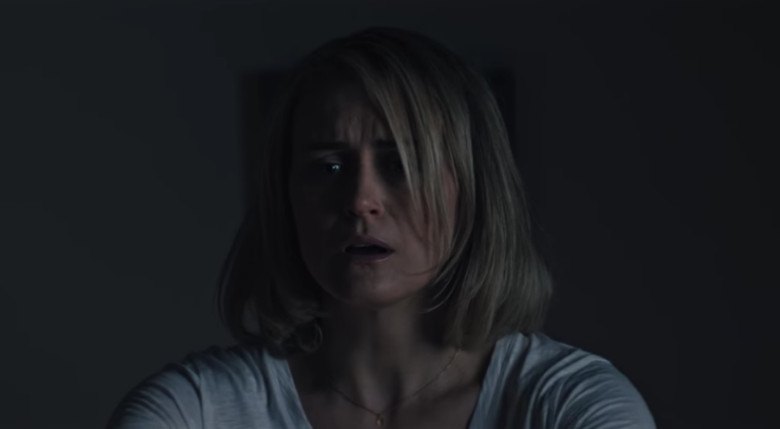 Nicholas McCarthy's horror thriller follows a fairly simple plot that revolves around a kid whose bizarre behavior disturbs his parents, who then set out to find out whether he is possessed by evil spirits. With 'The Pact' and 'At the Evil Door', McCarthy has made horror his arena, and while his first two movies were solid, we'd still love for the director to break new grounds in a genre that has now become synonymous with banality. Jackson Robert Scott plays the leading role of the kid, and the film is all set to be released on 8 February, 2019.
Read More: Upcoming Zombie Movies
1. Arctic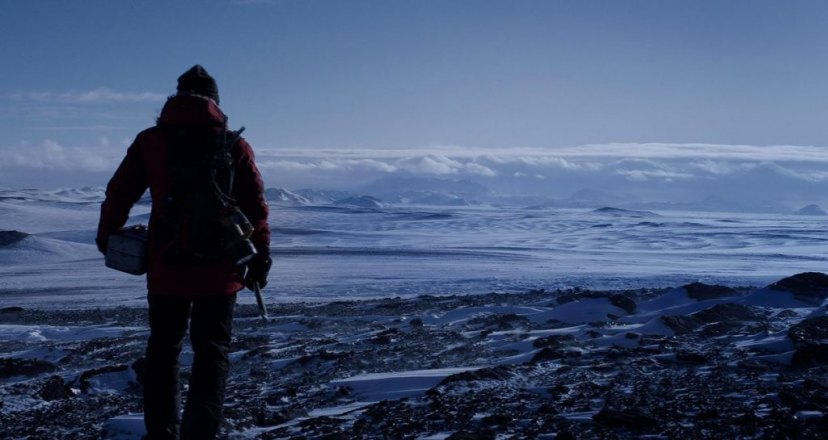 This Scandivian survival flick hit the Cannes last year, but is set be released in theaters on Feb 9. With a Rotten Tomatoes score of 92%, the film surely looks like a critics' favorite. Starring Mads Mikkelsen in the lead role, the film depicts a man's efforts to survive in the brutal conditions of the Arctic. With most critics praising the movie for its tightly constructed visuals and neat writing, it certainly promises to be one of the finest films of 2019.
Read More: Upcoming Horror Movies