4K cinema or 4K projection in digital television and cinematography is essentially a standard of horizontal display resolution that gives us approximately a 4000-pixel resolution, also known as the Ultra-High Definition or UHD. As far as viewing is concerned, the viewers, as well as the filmmakers, have always strived for better quality viewing standards. Be that as it may, things are still evolving and we're yet to see a widespread reach of 4K technology and viewers giving preference to 4K movie formats over the HD and Blu-Ray ones. Given the high cost of rendering and the costs involved in the digital processing of movies and television shows into the 4K formats, we've seen only a limited number of releases in 4K formats, especially for movies.
If one takes the example of high-end, highly successful visually enthralling flicks such as 'Gravity', 'Life of Pi' or the latest 'Avengers: Infinity War', we could still find them on popular streaming services like Amazon Prime, Netflix, Hulu or HBO Now, but when it comes to lesser-known flicks which have fared average business commercially, their availability in 4K versions is least expected. Having that said, on Netflix, we could find almost all of Netflix Originals available in 4K quality, but as far as the movies are concerned, we couldn't find many great movies on 4K. We've lessened another hassle for you by figuring out which are the really good 4K movies and TV shows you can watch on Netflix right away. So, an unsolicited word of advice – grab your popcorn and get ready for an immersive experience with your very own Netflix. Please note that this isn't an exhaustive list of all 4K movies and TV shows on Netflix, but has only the best ones you can stream right now. Here goes,
20. 13 Reasons Why (2017 – 2018)
One of the most thrilling high-school dramas you can stream in 4K as of today, '13 Reasons Why' is set in the present day fictitious Liberty High School, and around Clay Jensen, a 17-year-old high school student and Hannah Baker, Clay's friend who killed herself. The series opens about two weeks after Hannah's suicide when a sullen Clay finds a bunch of audio cassette tapes left at his doorstep anonymously. The tapes, as it turns out, were recorded by Hannah prior to her suicide and are the narrative of her ordeal and the insecurities she had faced from each of her friends. Each of her friends, including Clay, had a direct or an indirect role to play, a chain reaction of events that led her to take the drastic step. The second season of the series follows the story with court trials and litigations. '13 Reasons Why' is a disturbing account oftentimes and showcases the dark underbelly of the otherwise showy world of high school life.
19. Alex Strangelove (2018)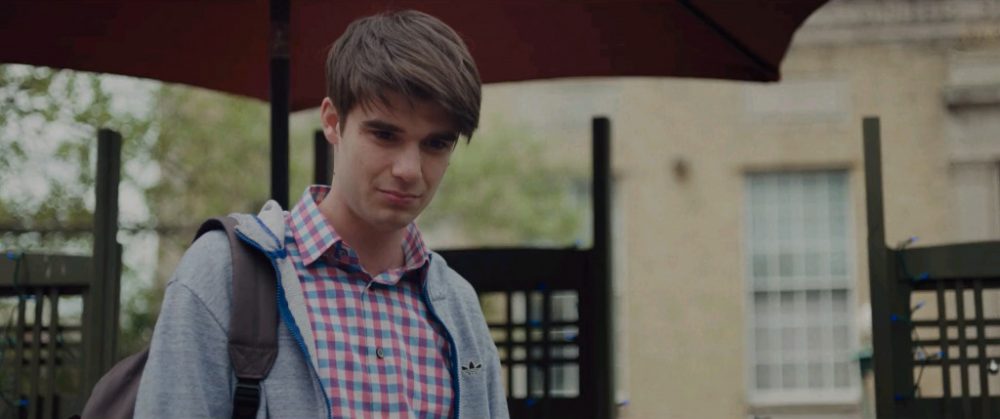 The heartwarming story of a closeted gay teenager who had a confused identity but comes out stronger than ever, 'Alex Strangelove' begins with Alex Truelove, a have-it-all who is in the senior class and loves Claire, a girl he has been friends with since he had known. Claire and Alex are not in a serious relationship and are yet to take the intimate next step to take it forward. Alex, to get rid of his virginity, books a hotel room to have sex with Claire, but on the same day, he meets Elliot, an openly gay teenager who develops a liking for Alex. Claire comes to know of this and starts ignoring Alex until the upcoming prom. While officially Claire is still going with Alex, she secretly invites Elliot to be Alex's prom date. 'Alex Strangelove' is beautifully told and has all the right intent, and moreover, you can enjoy it in a seamless 4K on Netflix.
18. Orange Is the New Black (2013- )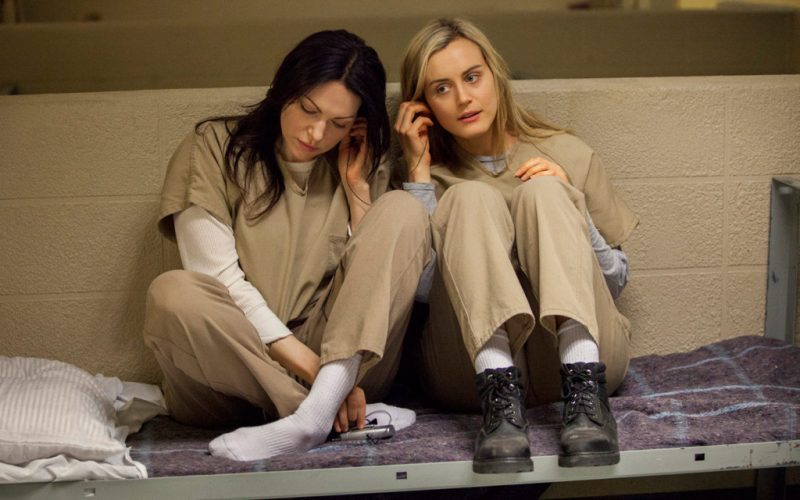 Set in an all-female prison, 'Orange Is the New Black' is primarily the narrative of Piper Chapman, a woman in her 30s and sentenced to a crime she normally wouldn't commit, but thanks to her girlfriend Alex who persuades her to carry a drug-filled suitcase, thus leading to Piper's conviction. As she's sent to a minimum-security penitentiary for the next 15 months, her fiance Larry asks her to treat it as an adventure and proceed with the new phase of her life. As Piper learns her ropes at the newfound home, she is also wary of other prison-mates and Alex, who joins the bandwagon sooner than she could've expected. 'Orange Is the New Black' is replete with an incredible cast and characters that will keep you engaged through the series.
17. Bird Box (2018)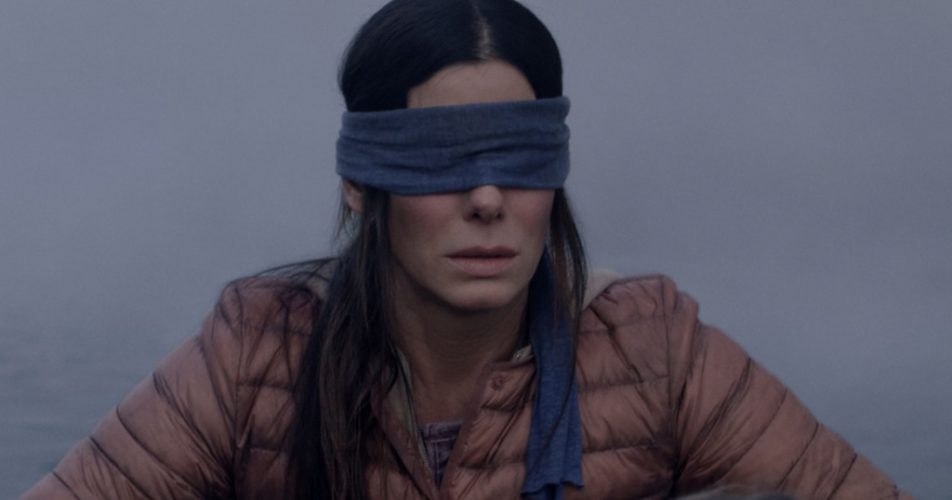 A recent Netflix film based out on a post-apocalyptic premise and starring Sandra Bullock in a leading role, 'Bird Box' is slightly different from the regular zombie post-apocalyptic flicks, given the fact that the said apocalypse has allegedly been caused by supernatural entities that can't be seen or felt, but leads its victims to suicide. The story is told in two different timelines, the first one being a few years ahead of the second, where Malorie, a blindfolded woman is traversing across a river with two kids who are also blindfolded. Five years ago, when Malorie was pregnant, the outbreak happened that killed her sister while Malorie took refuge in a house with many other frightened neighbours. 'Bird Box' has a good, engaging narrative, but the conclusion is something that could've been a lot better to bring closure, i.e. it somewhat fails in its recompense. Still, a chilling adventure one can watch in 4K on Netflix.
16. Outlaw King (2018)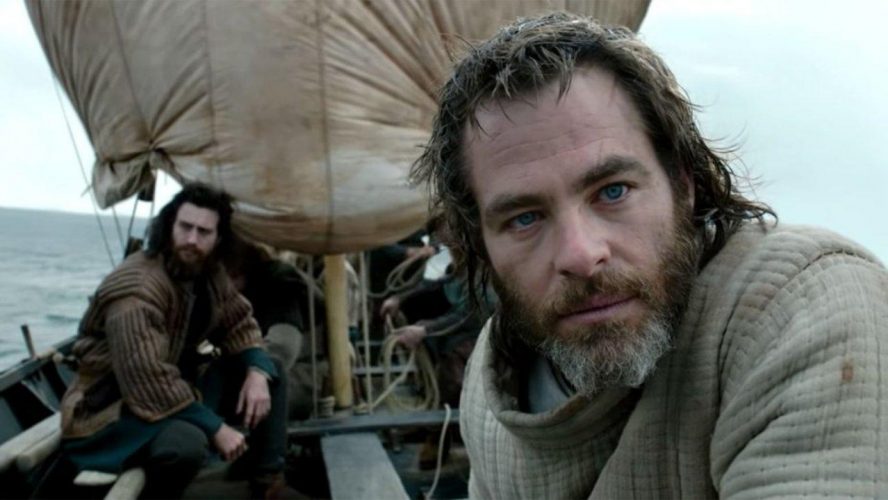 Chris Pine's latest, 'Outlaw King' is set in the 14th century when a young Scot who goes by the name of Robert the Bruce rises as the leader of the Scotts, at the same time when William Wallace and his armies have been decimated while fighting King Edward of England, leading Robert to form a reluctant truce. Things don't go well and Robert decides to lead a rebellion yet again against the armies of the Brits by gathering his old friends and garnering the Scottish allies together. While Prince of Wales leads the fight from the Brits at the legendary Battle of Loudon Hill in 1307, his troops' morale is on an all-time high, thanks to the small battles they've won in the war. Turns out, Robert the Bruce is the direct descendant of the current British Royal Family, as it has been pointed out at the end of the film. 'Outlaw King' isn't as ambitious as 'Troy' or 'Gladiator', but still packs quite a punch as far as the tales of medieval Europe are concerned.
15. First They Killed My Father (2017)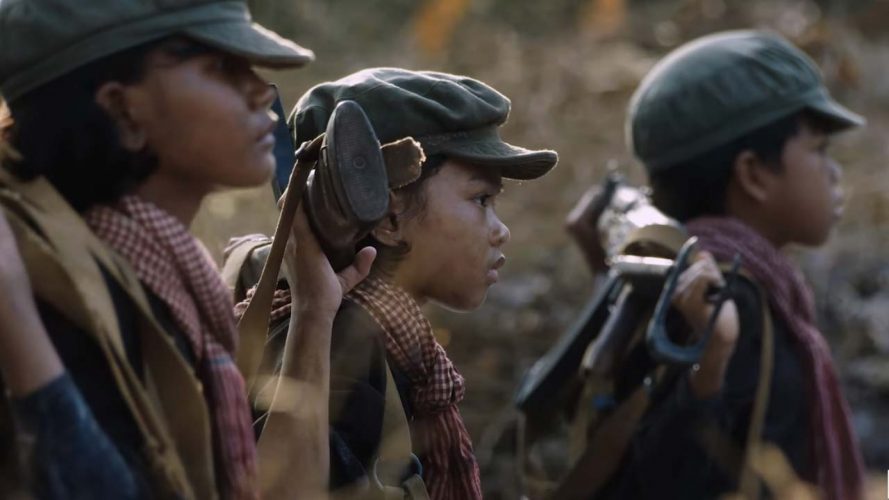 The directorial venture of Angelina Jolie, 'First They Killed My Father' opens in Phnom Penh, Cambodia, during the Vietnam war when the rebel forces of Khmer Rouge are closing in on the city. Pa, the head of the Ung family regrets his decision of trusting and helping the now-withdrawing US Military and is wary of what the Rouge's rebels could do to him, for he has a family to look after. Loung, Pa's daughter, Pa and Ma, leave their house and traverse through the streets of Phnom Penh when Loung is taken by the rebels and held in a labour camp, where herself and many other kids like her are indoctrinated and given weapons to fight the American and other invading forces. Loung follows while she gets to know about her father's assassination, but this isn't a life she had hoped for herself. 'First They Killed My Father' is gruesome, violent and is apparently an actual account of atrocities laid down on innocents during the Vietnam War.
14. Marvel's Daredevil (2015 – 2018)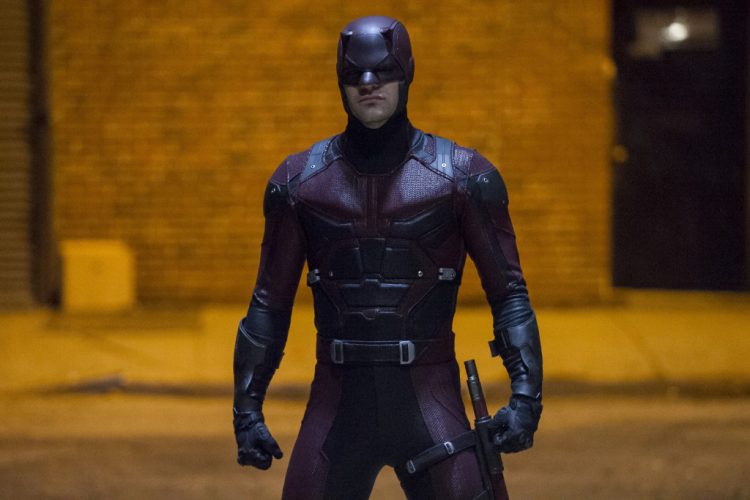 'Daredevil' featuring Charlie Cox, Deborah Ann Woll, and Vincent D'Onofrio in leading roles for the first season, 'Daredevil' is the narrative of a blind lawyer-turned-vigilante who takes on the crime cohorts in the Hell's Kitchen, a neighbourhood in Manhattan. Due to a chemical spill, Matt Murdock a.k.a. Daredevil had lost his eyesight but had his other senses heightened especially his sense of hearing. He has a friend named Foggy who is also his partner in their makeshift law firm as they're put up against a vile crime overlord named Wilson Fisk. The three-season long series narrates the ordeal of Daredevil as he battles criminals, mob bosses and looks towards his love for solace. 'Daredevil' has closed curtains after the third season and isn't going to return for a fourth.
13. The Crown (2016- )
A historical drama series based on the life and times of the current and longest ruling monarch of the United Kingdom and other Commonwealth Realms, Queen Elizabeth II, 'The Crown' begins from 1947, as India gets its independence, Elizabeth is still a young girl learning her ropes while she deals with her irate sister and a father troubled with a terminal disease. As she takes the reign after her father's demise in 1952, her marriage with Prince Philip, Duke of Edinburgh follows, after she works with Prime Minister Winston Churchill, amidst various world crises. The second season elaborately covers the Suez crisis and the term of Harold Macmillan as the Prime Minister. 'The Crown' was widely appreciated for its authenticity, the performances, especially by Claire Foy who plays the lead in the first two seasons, the production design and the cinematography. Be that as it may, everything would be much better in a 4K resolution now, wouldn't it?
12. Dark (2017- )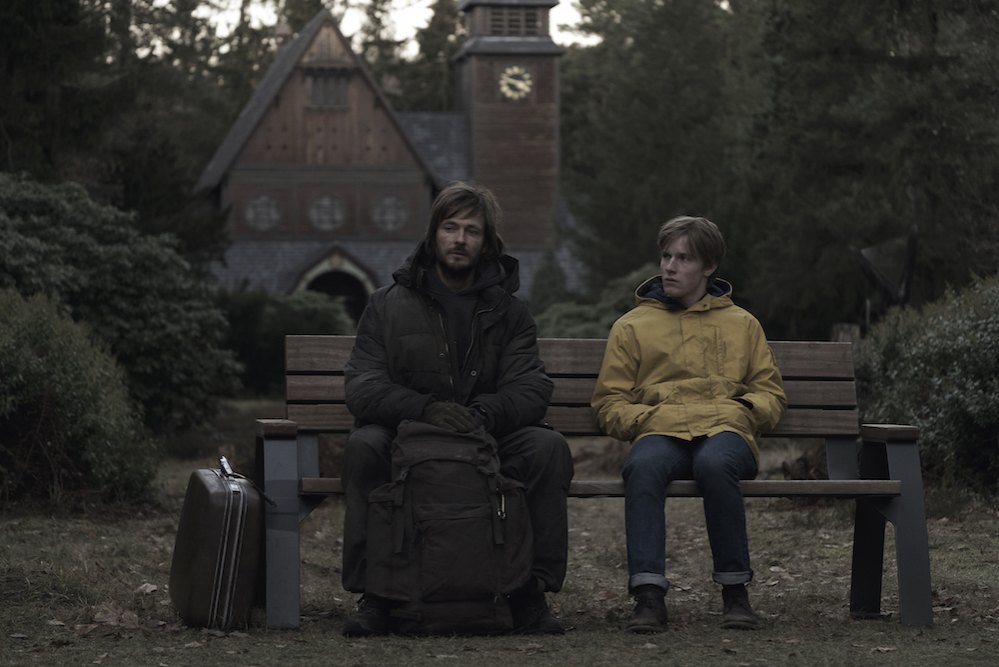 A German-language Netflix Original, the sci-fi mystery thriller is set across three different timelines at an interval of 33 years beginning 1953, 1986 and 2019 in Winden, a small town in Germany. The series has a multitude of characters, the primary ones being Jonas Kahnwald, a teenager who has to cope with his father's suicide, as his brother has gone missing, an event which has triggered a chain reaction of events involving many other families across Winden which span across three timelines, notably that of Ulrich Nielsen, a cop in 2019 whose brother too went missing 33 years ago and the Tiedemann family who has owned and operated the local nuclear plant from decades. Apparently, the wormhole inside the caves of Winden takes people from one timeline to other, for those who know. 'Dark' is enthralling and an edge of the seat experience, an extravaganza that won't let you flinch. A must watch, especially in 4K.
11. Narcos (2015 – 2017)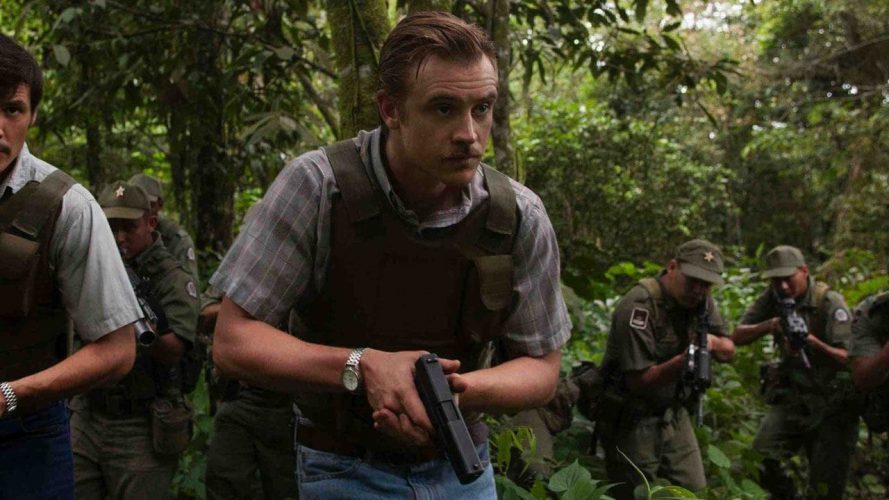 The towering crime drama series, the first two seasons of which are set around the Colombian drug kingpin Pablo Escobar, on how he flourished as a businessman by producing and distributing cocaine commercially from the '70s till the '90s until his death in 1993, 'Narcos' is arguably the best biographical television show of all time. 'Narcos' begins with a young Escobar who begins as a black marketeer of banned goods including alcohol and cigars, succeeded by his transitioning to growing and manufacturing the coke. Escobar then connived with Americans to supply cocaine to Miami and was responsible for more than 80% illicit drug trade in the US during the peak of his career. The US' DEA and Colombian agencies nab Escobar at the end of the first season, followed by his prison escape at the beginning of second and then it is business as usual. 'Narcos' has one big undeniable advantage – it sticks to its narrative like none other.
Read More: Best Horror Movies on Netflix
10. The Haunting of Hill House (2018- )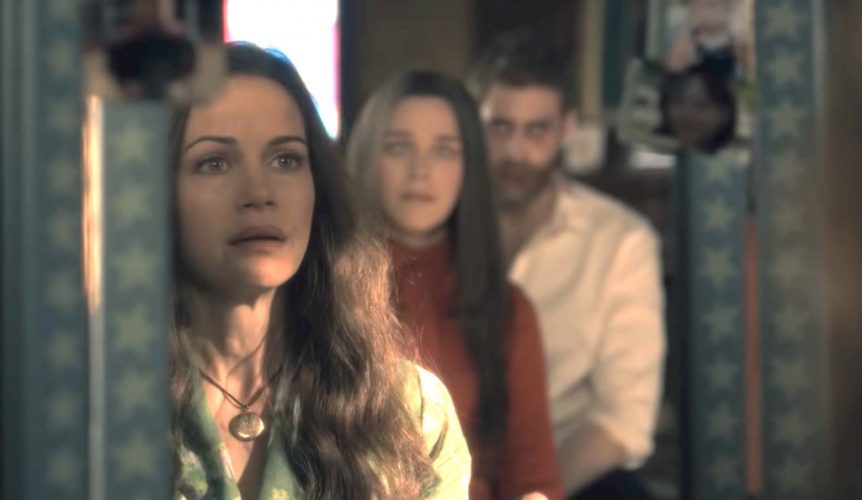 A novel-based supernatural horror series, 'The Haunting of Hill House' is a story of five siblings who have moved into their hill house in 1992 with their parents. Although their parents' original plan is to sell the mansion, they somehow end up staying longer than expected and had to undergo paranormal activity looming around the house. Years later, the siblings and their father reunite at the house after the suicide of their youngest sister, which has by then become one of the most famous haunted mansions in American history. The fear of the unknown takes over each one of them as they need to face the demons of their past. Bone-chilling and explicitly scary, 'The Haunting of Hill House' is the perfect re-telling of the haunted-house sub-genre and more than the house itself, the eerie horror comes from its characters. How about some spookiness in 4K?
Read More: Best Chick Flicks on Netflix
9. Okja (2017)
One of the many greats coming straight from the kitty of Bong Joon-ho, 'Okja' revolves around the titular Okja, and Mija, a ten-year-old girl living somewhere in the mountains of South Korea. The absurdity – Okja is a giant, genetically modified mutated super-pig, which belongs to the vile Mirando Corporation and its CEO Lucy Mirando. Apparently, 10 years ago, the corporation had sent baby super-pigs across different locations in the world and Okja has come out to be the best. As the officials of the Mirando Corp. snatch away Okja from Mija, a separation that neither can stand, Mija takes it upon herself to save Okja. Mija receives the help of ALF, the Animal Liberation Front and things do end up well between her trip from Seoul to New York and back to her mountains again. 'Okja' is beautiful, profound and miraculous, and is powered by pathbreaking performances. Bong Joon-ho is a true artist.
Read More: Best Feel Good Movies on Netflix
8. Black Mirror (2011- )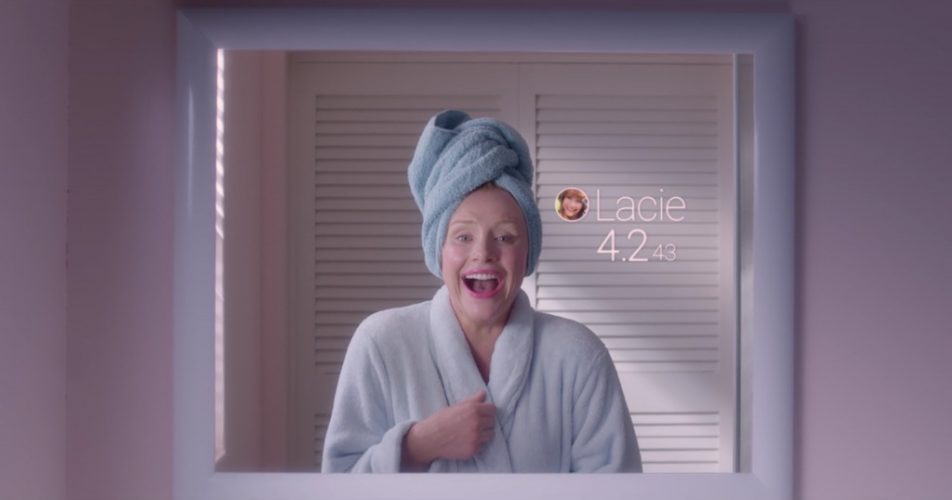 After fantasy, let's indulge ourselves in a bit of a sci-fi anthology with a futuristic outlook, shall we? 'Black Mirror', the five-season-long series of anthologies explores the dark world where the future humans would live in, despite having all the luxuries one can think of, the world would be a slave to the technological advancements and many of our fundamentals would often conflict with the machine. More or less, the series explores the negative after-effects of being over intuitive, and how humans would become more and more complacent, in a world where emotions don't exist and everything we think, do, feel or love will be governed by artificial intelligence. 'Black Mirror' has received critical acclaim and is often regarded as the best sci-fi thriller anthologies of all time.
Read More: Best Disney Movies on Netflix
7. The Siege of Jadotville (2016)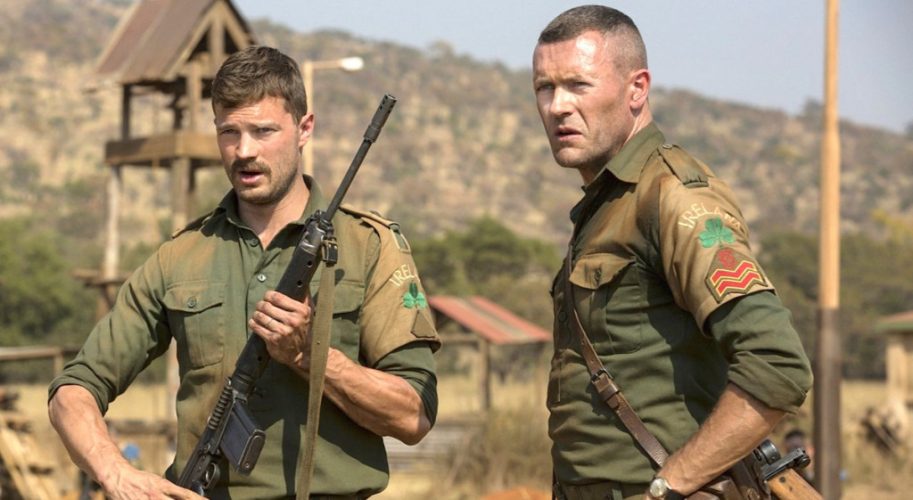 There are three reasons why 'The Siege of Jadotville' is on this list – one, it is a film based on a true historical event, two, it is an impressive war flick with a lot of exemplified valour, and three, it is available on Netflix in 4K quality. 'The Siege of Jadotville' revolves around an actual series of events before and after the Katangese rebels led by French mercenaries lay siege on Jadotville, a small town that separates the disputed Katanga region from the rest of Congo. The film begins in September 1961 when Congo is at the brink of a civil war after its Prime Minister is assassinated. The UN sends an Irish peacekeeping mission led by Commander Pat Quinlan who is given the task of defending Jadotville when they outnumbered the rebels by 1:20. Without a single casualty, the inexperienced Irish were able to kill more than 300 enemies and wound close to 1000, long before all the valour and stories of true grit were buried by the politicians until recently. A must watch for the fans of war movies, that you can stream on Netflix right now.
Read More: Best French Movies on Netflix
6. Stranger Things (2016- )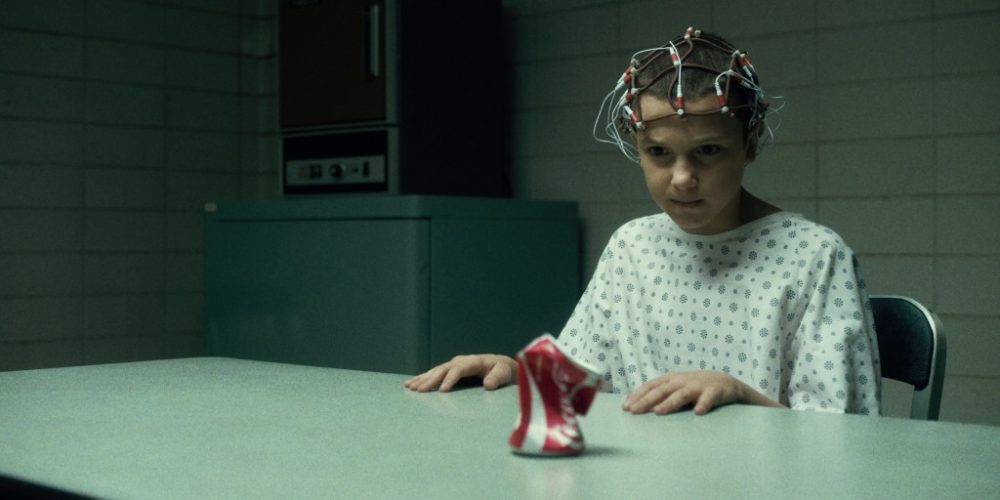 A sci-fi supernatural thriller web-series and a Netflix original, 'Stranger Things' made it big both critically and commercially despite being made on a near-shoestring budge. The series is set in the 1980s in Hawkins, Indianapolis, a fictional town where everyone's set on a frenzy after the disappearance of a young boy named Will. The boy is being searched for by both the cops led by police chief Jim Hopper as well the boy gang he belonged to. The boy-gang is also intrigued by a young girl's appearance who calls herself Eleven, and who possesses supernatural abilities. The first season concludes with Will coming back again, and apparently, he was in the upside-down, a parallel universe where things are far more murkier and are led by a monster. The Hawkins National Laboratory is of no help either, as it conducts experiments which would further aggravate the upside-down. 'Stranger Things' boasts of superior storytelling that has been likened to Spielberg's way of depiction and has some defining performances, particularly from the young actors and from Winona Ryder as Will's mother.
Read More: Best Spanish Movies on Netflix
5. Ex Machina (2014)
A psychological thriller at the outset, with a wrapper of science fiction on it, 'Ex Machina' revolves around Caleb Smith, a programmer working at the Blue Book, world's most prominent search engine. He wins an office contest and gets to visit CEO Nathan Bateman's isolated mansion in a far-flung island for a week and will get to spend exclusive time with him. An excited Caleb is equally surprised by the mysterious ways of Nathan and Kyoko, the servant he lives with who apparently cannot speak. Nathan introduces Caleb to Ava, a humanoid robot which has been designed by Nathan that possesses artificial intelligence and has already passed the Turing Test. Nathan wants an unbiased review from Caleb on Ava's behaviour and whether she's any closer to mankind when it comes to human interactions. Ava tells Caleb about Nathan and how vile, ruthless and a pathological liar he is and they both hatch a plan to elope. Things go awry and Caleb himself is stuck in a room forever, spoiler alert – Nathan is killed and Ava finds her way to freedom. A visual spectacle and based out on a clever script and well-thought premise, 'Ex Machina' will have you intrigued and amazed. Especially if you watch it in 4K.
Read More: Best Korean Dramas on Netflix
4. Roma (2018)
Loosely based on ace-director Alfonso Cuaron's personal experiences as a child, 'Roma' is set around Cleo, a maid in the Colonia Roma neighbourhood of Mexico City where she works with a family of six – wife Sofia, husband Antonio and their four children. Cleo has, over the years, developed a liking for the kids and takes good care of them, amid her household chores. Meanwhile, Sofia and Antonio are facing troubles with their marriage and Antonio is apparently cheating on his wife. Meanwhile, Cleo falls for a man named Fermin and gets pregnant, but Fermin refuses to own the unborn child. As her due date nears, protests have erupted around them and Sofia takes it upon herself to help Cleo deliver the baby. After Cleo's baby is stillborn, Sofia is now the default head of the family and the last scenes are of them holidaying on a beachside along with Cleo to help her cope with the loss. 'Roma' is a moving and heartbreaking tale of the lives of those people which we seldom want to see or know about. Alfonso Cuaron is an indomitable genius and 'Roma' is an undying proof of the fact.
Read More: Best Medical Shows on Netflix
3. Blue Planet II (2017)
How good is the so-called 4K resolution if one cannot watch the critically acclaimed and well-researched BBC documentaries in it? 'Blue Planet II' is a thumping, victorious successor of its prequel that was the 2001 'Blue Planet', also narrated by the very familiar voice of Sir David Attenborough. 'Blue Planet II' is a part of the nature documentaries produced by the BBC and focuses mainly on marine life, marine creatures and boasts of more than 6000 hours of footage that was condensed, processed, edited and made presentable in its current form, and that too, in 4K. Watch it now before your kids do!
Read More: Best Teen Shows on Netflix
2. Planet Earth II (2016)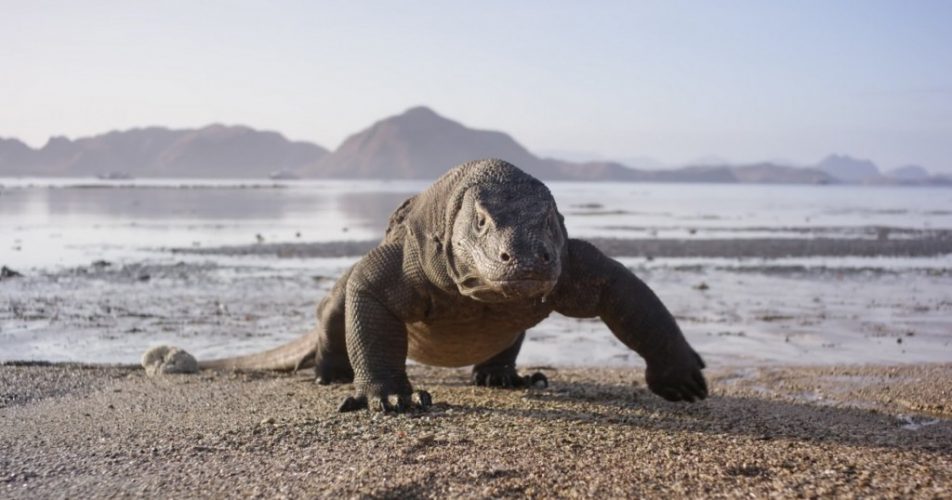 After a literally "immersive" experience that was 'Blue Planet II', let's get to the "ground reality" with 'Planet Earth II', the sequel to the 2006 Planet Earth documentary series. As the name suggests, this documentary has its focus on the flora and fauna of Planet Earth, including some breathtaking visuals, groundbreaking cinematography using the latest equipment and technological advances and also boasts of some staggering research put behind building the whole narrative. 'Planet Earth II' has also been narrated by Sir David Attenborough and is like a walk down memory lane, years after the phenomenal 'Planet Earth'.
Read More: Best Crime Documentaries on Netflix
1. Breaking Bad (2008 – 2013)
And now to one of the best television shows in the history of television and the history of shows, 'Breaking Bad' brings only good news – it can be streamed in 4K on Netflix! The five-season-long captivating crime drama series is set in Albuquerque, New Mexico, and surrounds the life of a chemistry professor Walter White, a timid, morally upright individual living a mundane life with his wife and son. Owing to financial duress and unable to cope with the news of his terminal lung cancer, White wants to provide for his family before he departs and enters the methamphetamine cooking business with one of his failed students – Jesse Pinkman, who helps him strike deals with dealers across the town. DEA, rival drug cartels and his own looming disease come to the fore as the series progresses. The series was praised for its scientific accuracy, the astounding performances of Bryan Cranston and Aaron Paul and the overall coherence in its premise.
Read More: Best Christian Movies on Netflix