The experience of watching a film heavily depends on the mood of the audience. If you are not in the mood, then even the funniest of movies will fail to crack a smile on your face. If you are not in the mood to be scared, then the most horrifying of ghosts will seem ridiculous to you. While often we tend towards entertaining stuff, there are times when we want a film just about life. A film that doesn't feel made up, a story that we can relate to, and a tale that would rekindle the sense of purpose in us which, quite often, is dulled by the hardships of our trysts. A little inspiration goes a long way, and it is the films that stir our souls that remain with us for the longest time. Films like 'The Shawshank Redemption', 'Schindler's List', 'Dead Poet's Society' were made a long time ago, but their impact is perpetual as the message can never be eroded by time.
Whether you are going through a tough time in life, or are in a very good place, these movies prod you to not lose hope and remind you of the hard work that got you this far. Scrolling through the endless list of material present on Netflix, it can get hard to pinpoint one film that can serve your mood. The following is the list of most uplifting movies on Netflix that you can watch if you are looking for some motivation to turn your life around and not be a couch-potato forever. The list also includes Christian inspirational movies and black motivational movies.
14. Milk (2008)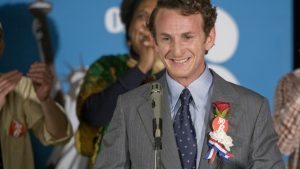 This is the story of Harvey Milk (Sean Penn), San Francisco's first openly gay elected official. We accompany him from his early days of civil rights activism to his assassination, only a few months after his election. Directed by Gus Van Sant, this biopic is extremely emotional and inspirational. Unless you are a rock, the life of Milk will make you cry tremendously. This happens not only because of Van Sant's talent and humility but also because of the incredible performance of Sean Penn (who granted him an Oscar). Although the story happened forty years ago, the struggle and its message make the film still relevant today.
13. Schindler's List (1993)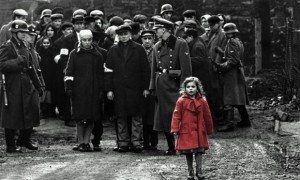 The film focuses on wealthy businessman Oskar Schindler, who spends his fortune and risks his life to save the lives of 1 100 Jewish men and women in German-occupied Poland. Winner of seven Oscars, "Schindler's List" tells an important story that reminds us that there are good people in the world trying to correct the mistakes of others.
Steven Spielberg
created a three-hour moving story that is cold and cruel but that will win your heart.
Ralph Fiennes
and
Liam Neeson
are incredible in their realistic portrayal of Amon Goeth and Oskar Schindler, respectively.
12. The Bucket List (2007)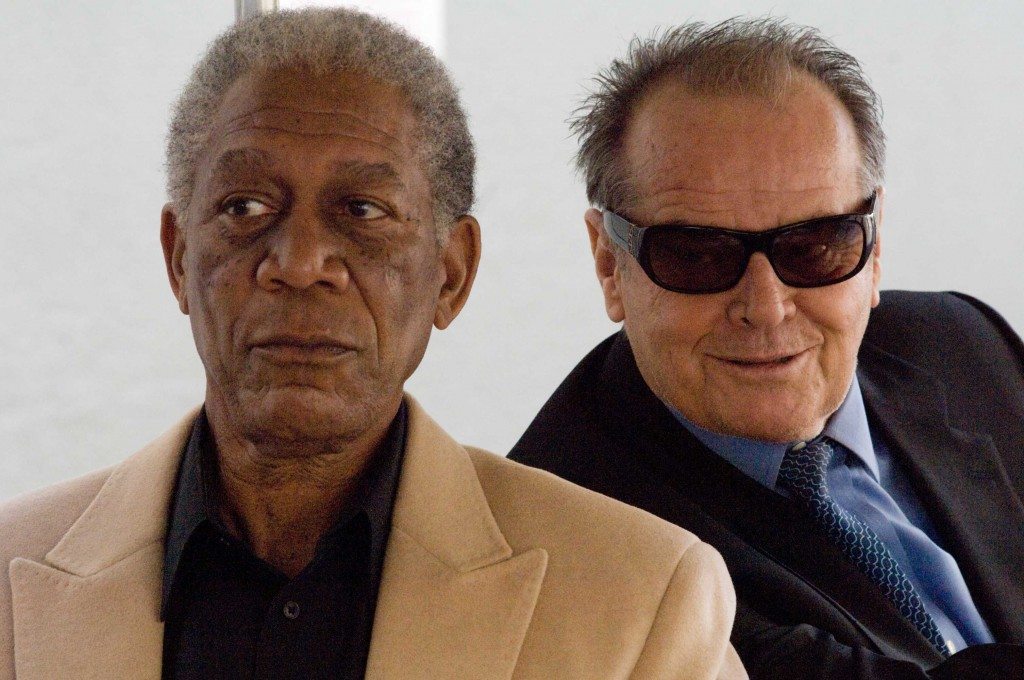 Everyone has a bucket list. Everyone knows what they want in life, no matter how simple or how lavish those things might be. Everyone knows the things that they want to have before they hit the grave. But, most of us are never able to complete that list. Or worse, there are a few who don't even get started on the list. Some are just unable to, owing to their circumstances. Others, just complacent. If you fall in the latter category, then you should watch this film. It stars Jack Nicholson and Morgan Freeman as two men who discover that they are terminally ill. Instead of lamenting over how little time they have left, they decide to do all the things that they wanted to, but never could. This heart-warming comedy will not only entertain you but also inspire you to hit your bucket list too.
11. Okja (2017)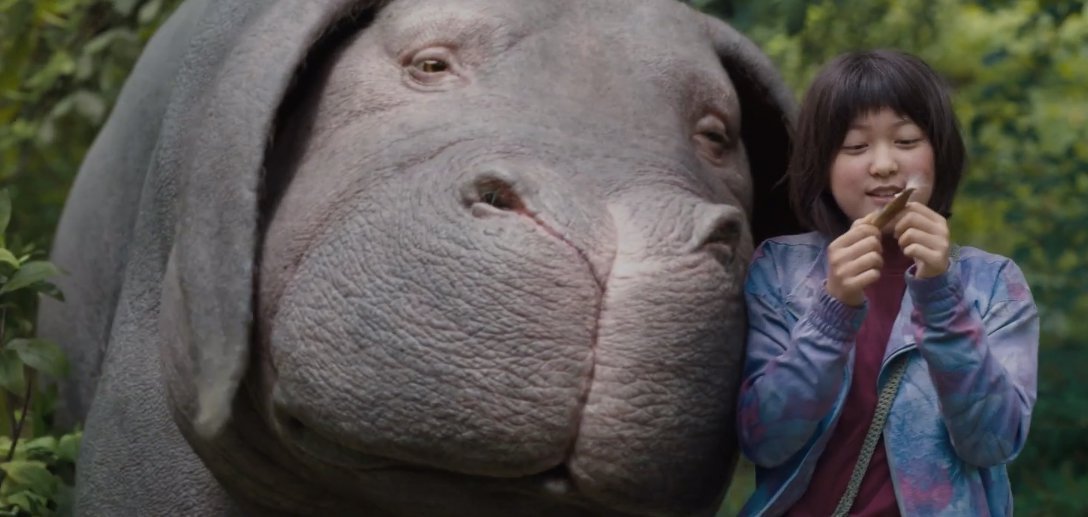 So often it happens that you find something that you actually love. And as circumstances dictate, that thing is taken away from you. What do you do in that case? Do you cry your eyes out over it, or do you do something about it? If you have a similar dilemma in life, then the story of 'Okja' might inspire you. A little girl lives in a small village in South Korea with her grandfather and their pig. For 10-years, she spends all her time with the pig, taking care of the animal and playing with it. But then, one day, some bad men take the pig away. The girl has no money, no means to get the pig back, but she doesn't give up. She fights for it, and she fights some very bad people for it. 'Okja' is an eye-opener in a number of ways, but the least it can be is an inspiring tale of a young girl. So, if she can fight for what she wants, why can't you?
10. First They Killed My Father (2017)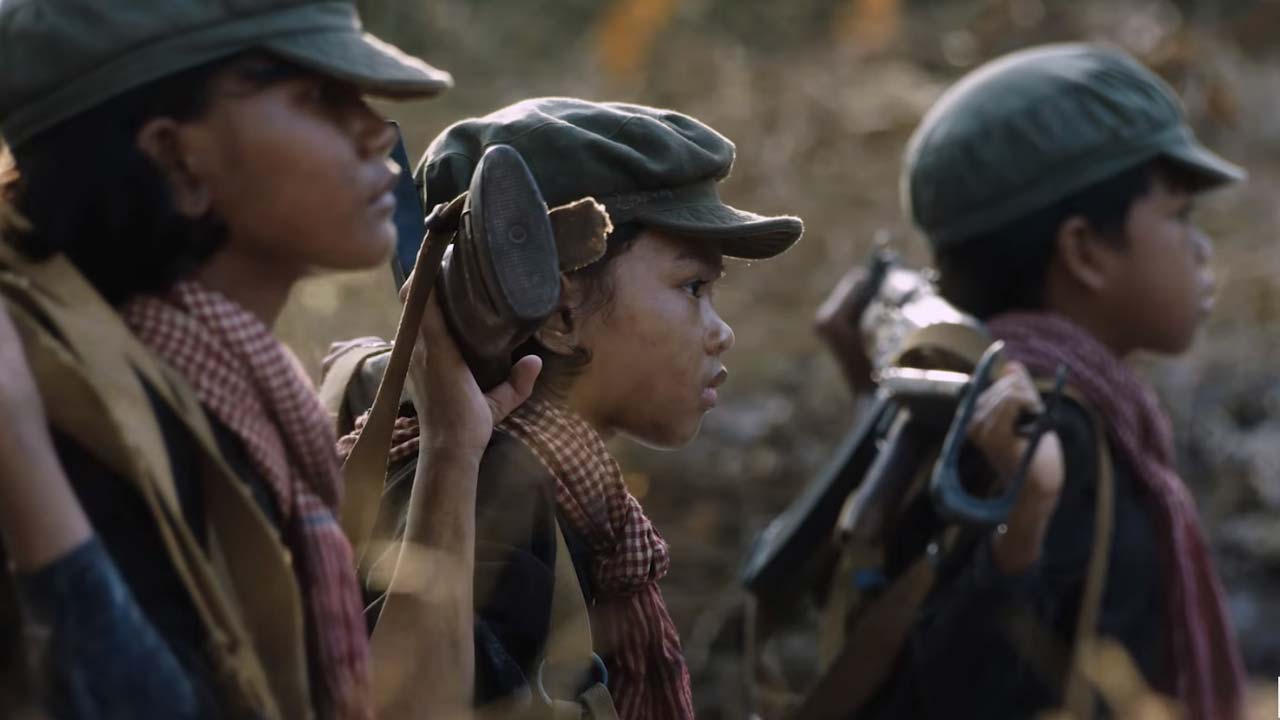 Whenever you find yourself in a problem that you think you can't make out of, know this, there are people who have been through worse. Like, much, much worse. And they still make it! So, why do you think that your problem is the one without any solution? 'First They Killed My Father' will make you ponder that. It is based on the real-life of Loung Ung. It was 1975, the Vietnam War era. The United States bombed Cambodia, which was a neutral country, by the way, and opened up the gates of hell for the people there. Ung and her whole family, along with everyone else, are forced to leave their home, and what happens after that is just too much to be described in simple words. Atrocities and heartbreak follow, yet hope and perseverance survive.
9. The Fundamentals Of Caring (2016)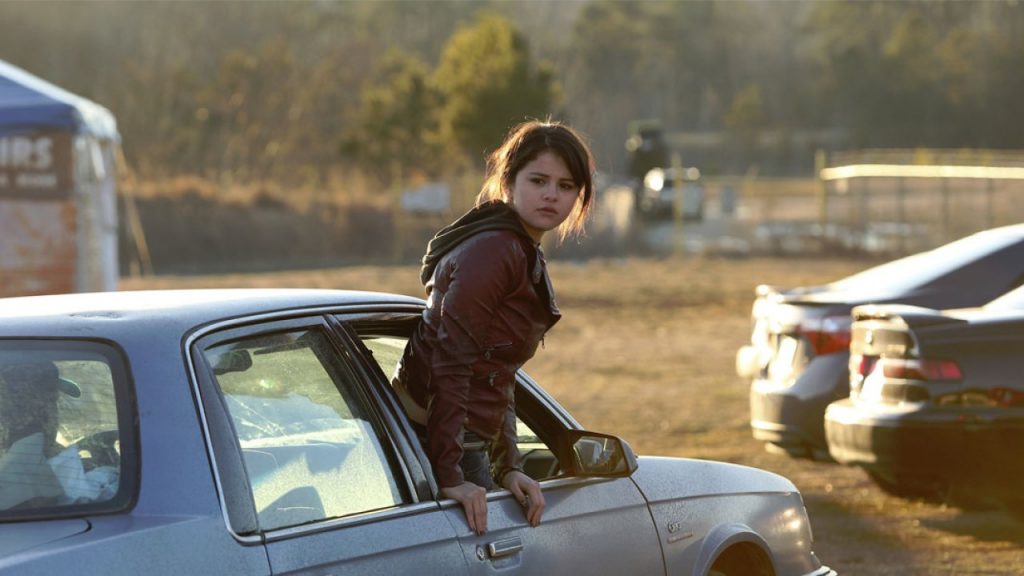 Paul Rudd is a brilliant actor who has taken on several different types of roles throughout his career. From his time as one of the supporting characters of 'Friends', to play Ant-Man in the MCU, Rudd has definitely come a long way. His dramatic skills are again put to test in this 2016 Netflix original film. Rudd plays the role of a retired writer called Ben who has taken up a new job as a caregiver. His first job finds him taking care of Trevor, a disabled teenager who has always wanted to experience the roadside attractions across America. Ben decides to take Trevor on a cross-country road trip which sees them go through several adventures together. The many experiences that they have bring these two characters closer and each of them learns a lot about life and perseverance through this journey. Brilliant performances and a humorous approach to the writing has made 'The Fundamentals Of Caring' one of the most heart-touching original films by Netflix.
8. The Most Hated Woman in America (2017)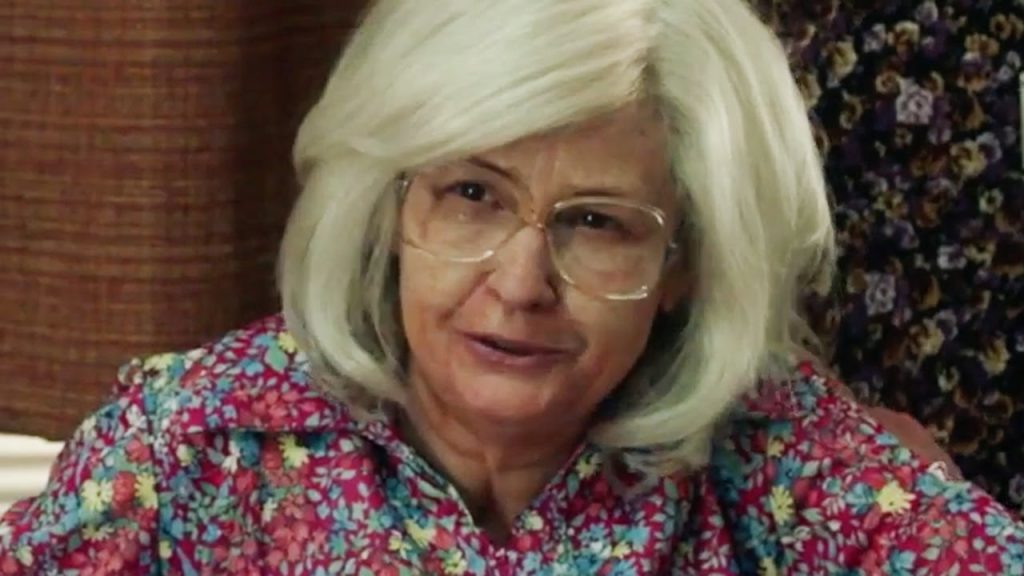 It is not very easy to go against popular belief and firmly take a stand for what is right. Faith is something that has helped humans maintain order and civility through centuries, and if someone vocally preaches against the same, it is bound to agitate the masses. This is exactly what activist Madalyn Murray O'Hair did during her lifetime. This Netflix original film is based on her life. The story of the film is set in the 1960s when Madalyn begins her campaign against atheism. She organizes rallies and even launches a campaign against the forceful practice of religion in schools. It is her campaign which forces the Supreme Court to declare that mandatory prayer in school is illegal. However, when her relationship with the manager of her advocacy group American Atheist sours, Madalyn's life quickly takes a rather sinister turn. This film teaches us that it is important to stand for what you believe in no matter the amount of pressure that is being levied on you. Melissa Leo's performance in the leading role is definitely the best aspect of this film.
7. The Meyerowitz Stories (2017)
Noah Baumbach is a director who knows the ways of the heart pretty well and can infuse his stories with the correct dozes of emotions for them to make a subtle yet profound impact on us. His 2017 film with Netflix, 'The Meyerowitz Stories', is one such film. With a star-studded cast comprising of Adam Sandler, Ben Stiller, Dustin Hoffman, Elizabeth Marvel, and Emma Thompson, this is a film you would not want to miss out on. Hoffman plays the role of a retired art professor whose children slowly start coming to him one by one when problems in their lives prove too difficult to handle. It is in the companionship of their father and their siblings that each one of them manages to find some solace. With amazing performances by the cast and Baumbach's brilliant writing, 'The Meyerowitz Stories' is a film that is bound to make a huge impact on its viewers.
6. Amateur (2018)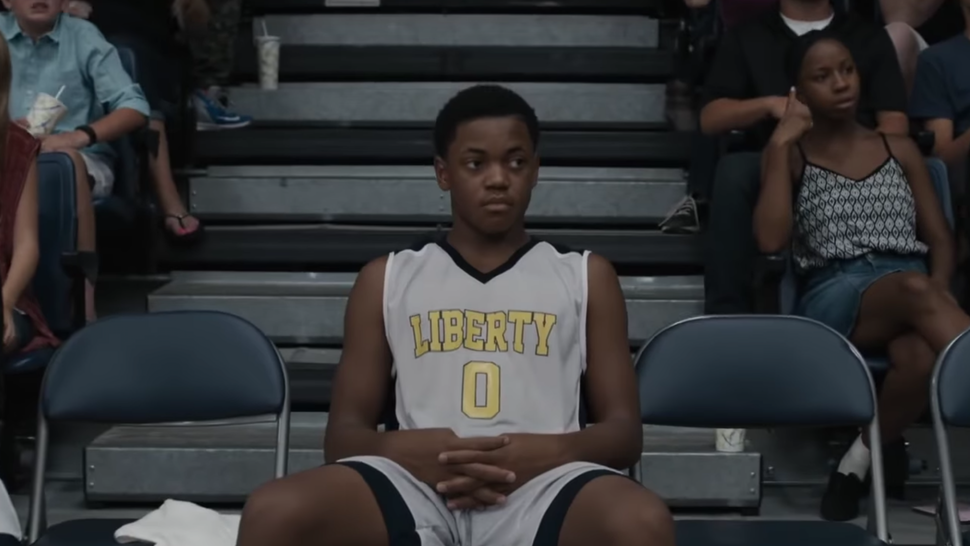 Netflix's 2018 sports-drama film 'Amateur' centers around the life of a young basketball player called Terron Forte who has been recruited to an elite NCAA prep school. However, when he takes a step inside the world of athletics, Terror realizes that it is filled with corruption and underhand dealings. It is now upon him to brave all the odds and fight for his own position. Sports movies have always served as a great source of motivation, and the powerful story of 'Amateur' is sure to have the same effect on you.
5. Roxanne Roxanne (2017)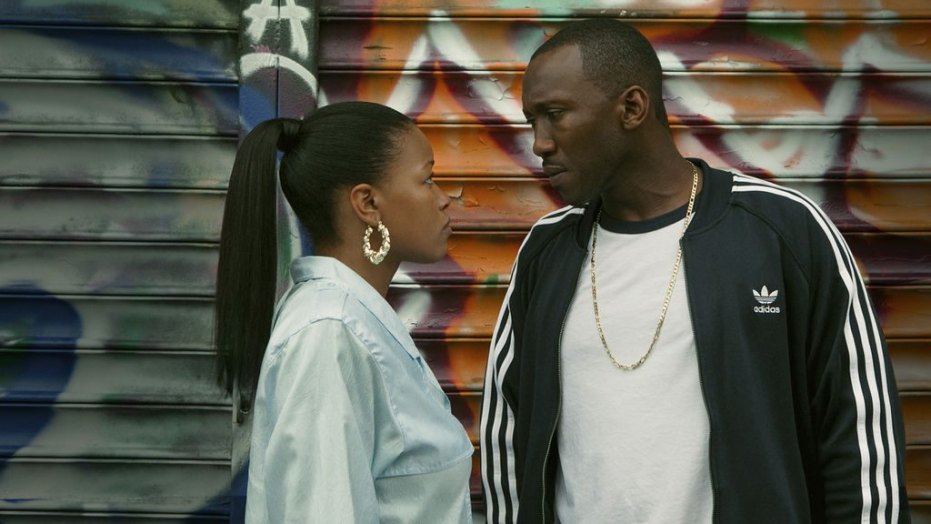 Hip-hop has always been associated with street culture since it is the music of the downtrodden. Hip-hop is an expression which strengthens the powerless and gives them the courage to fight for their own positions in the world. However, since street culture has always involved a certain degree of danger and violence, it has always been a male-dominated world. When hip-hop was raging across America in the 1980s, a young woman called Roxanne Shante was taking the streets of Queens, New York by storm. This film centers on her life and shows us how she started her life in the projects and braved her way to becoming a hip-hop legend. Chanté Adams plays Roxanne in this film with Maharshala Ali playing her love interest, Cross. This film is all about determination and courage in the face of adversities, and can surely inspire you to push forward no matter what the circumstances are.
4. Come Sunday (2018)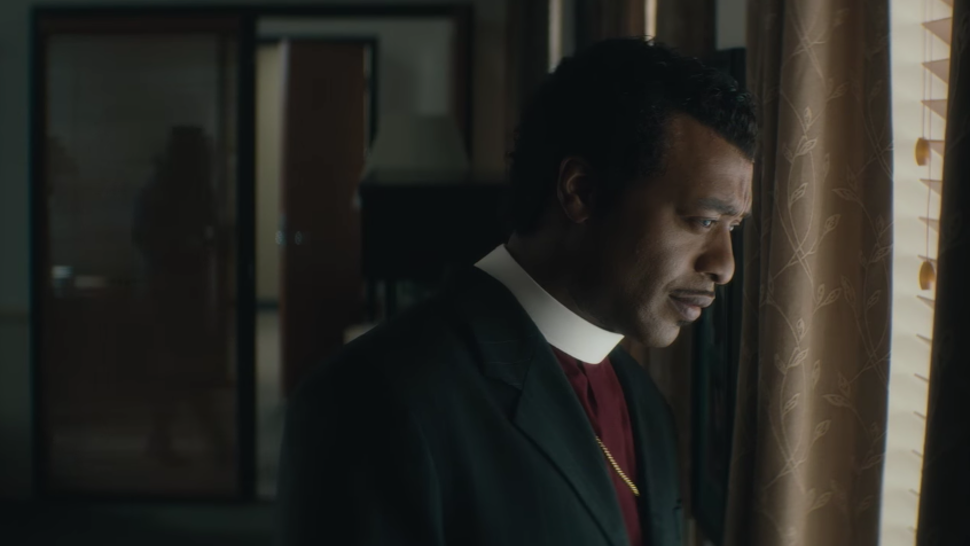 This Netflix original film is based on the life of Carlton Pearson, a Christian minister who had to face a lot of backlashes after he spoke out against some of the practices of the church that he does not agree with. This causes plenty of repercussions as he is labeled a modern-day heretic by many. What Pearson says goes directly against the Christian faith. He believes that loving Jesus is not at all essential to be allowed a place in heaven. Instead, what every man should strive towards is loving God in his truest form. While the argument here is based on two different aspects of faith, the fact that one man has shown the courage to step out of his comfort zone and speak his mind against as strict an institution as the church is something we can find inspiration from.
Read More: Movies Like Creed
3. First Match (2018)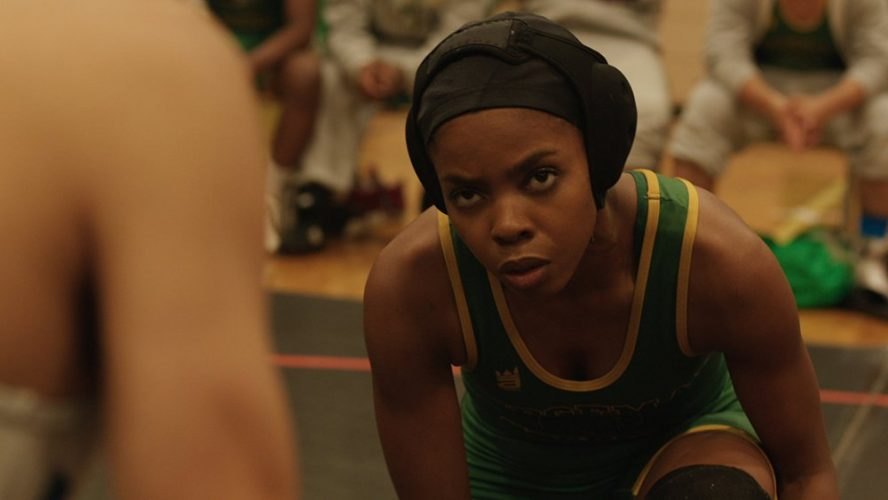 Olivia Newman's 2018 Netflix film 'First Match' is bound to pull at the strings of your heart and leave you inspired to do something by going out of your comfort zone. The central character of the film is a young girl called Monique who has been living in foster care almost all her life. Having lived in tough conditions all her life, she is rather prone to violence. Monique frequently gets into brawls with boys. She finally decides that if she wants to get close to her estranged father, a former champion wrestler, she has to do well in the sport herself. This encourages Monique to defy all odds and make a place for herself in her school's all-boys wrestling team. Despite being a violent girl, Monique manages to draw our sympathies because of the hardships that she has been facing all her life. The fact that she has not allowed these difficulties to weaken her spirit is something truly inspiring.
Read More: Movies Like Captain Marvel
2. 3 Idiots (2009)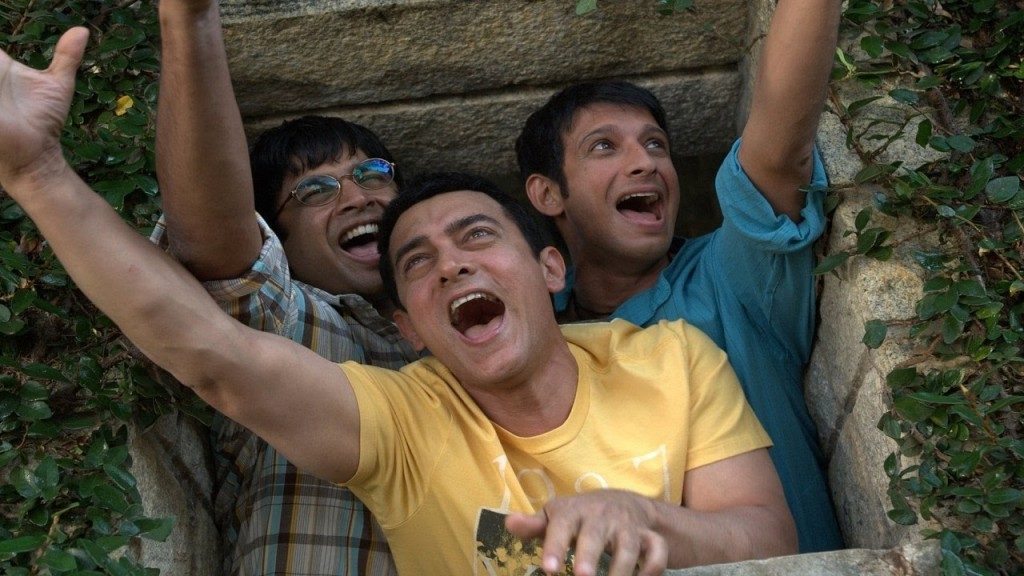 This Indian Hindi film is as emotional as it is hilarious. The story of '3 Idiots' is mainly set in a fictional engineering college in India where only the brightest minds of the country manage to find a place. The story centers around three friends who study at this college. While two of them, Farhan and Raju, find it extremely difficult to cope up with the academic pressure, their friend Rancho breezes through the exams and always proves himself to be the brightest student in their class. We follow these friends as they go through some hilarious adventures. The film shows us how important it is to follow our hearts and not do something which we do not truly enjoy. Success only comes to those people who love their jobs. '3 Idiots' is one of the best Indian films you will come across on Netflix. It offers you a rollercoaster of emotions that will leave you in love with these characters by the time the film ends.
Read More: Movies Like Pulp Fiction
1. Jiro Dreams of Sushi (2011)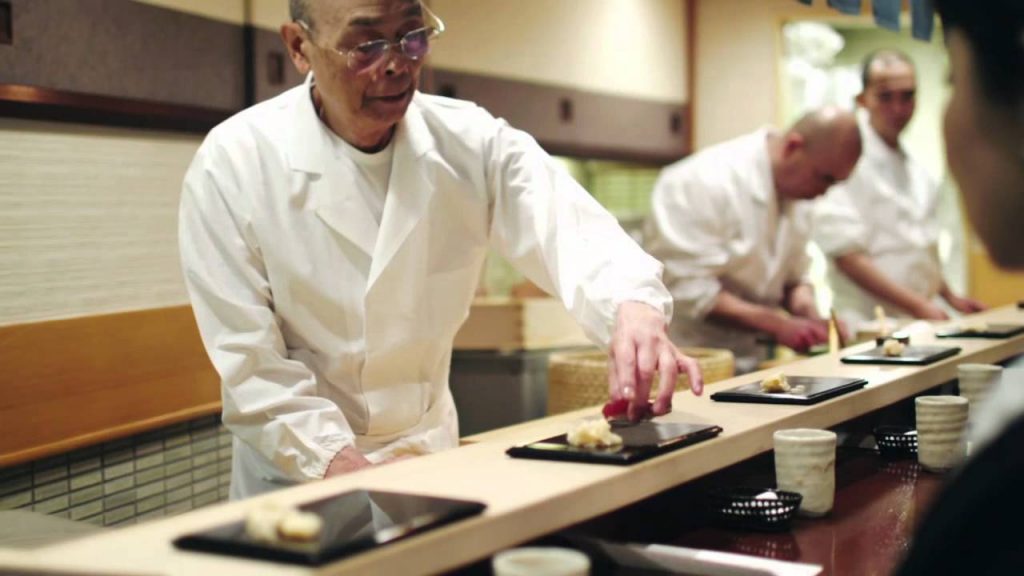 A Michelin star is something a restaurant owner dreams of having. It is the hallmark of excellence that even the best chefs in the world strive for, and even a single Michelin star is something extremely difficult to attain. Usually, the best restaurants which make their dishes with the utmost care and the best products available manage to be given this honor. But what if I tell you that a 10-seater restaurant inside a Tokyo subway station has been awarded three Michelin stars? Jiro Ono, the owner of this restaurant has made this a reality. He is considered one of the best sushi chefs in the world, and despite his massive popularity, Jiro has never expanded his restaurant until his younger son opened a similar one. This documentary captures the master chef at his finest, and you are bound to be thoroughly impressed once you see how much effort he puts into each and every item that leaves his kitchen.
Read More: Movies Like Bohemian Rhapsody