Love. Romance. Relationship. Do these word sound overhyped to you? Or, have you just come out of a break-up and miss your ex? Worry not! The below list of movies will make you feel good about being single. Relationships are not always the best thing in the world. They might come in the middle of your ambitions or worse, they might completely curb your freedom. Depending on what stage of life you are in, relationships can good or bad. Here's the list of top being single movies ever. You can watch some of these best movies about being single on Netflix, Hulu, or Amazon Prime.
10. Crazy, Stupid, Love. (2011)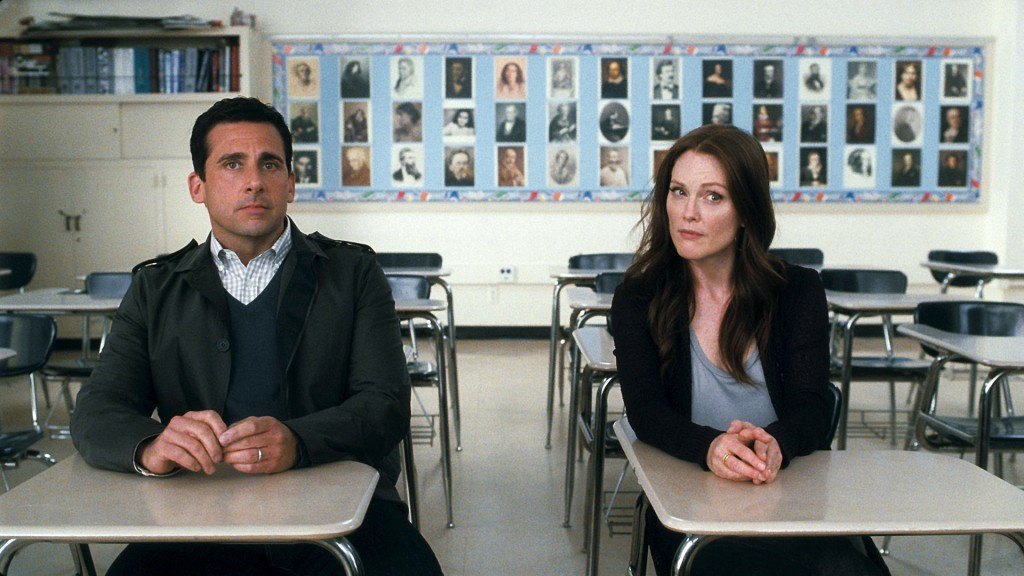 Love is crazy. Love is stupid. Love is Love. Glenn Ficcara and John Requa's joint rom-com addresses the love lives of a few individuals and relates them together. It talks about all the aspects of a relationship through the lives of the characters – infidelity, retaliation, crushes and the eventual realization of sorting out differences in love. Love shouldn't be hated; it should be appreciated. And one should always let it happen instead of chasing it around. Glenn and John sublimely spread out this message.
Read More: Best Femme Fatales in Movies
9. Bridget Jones' Diary (2001)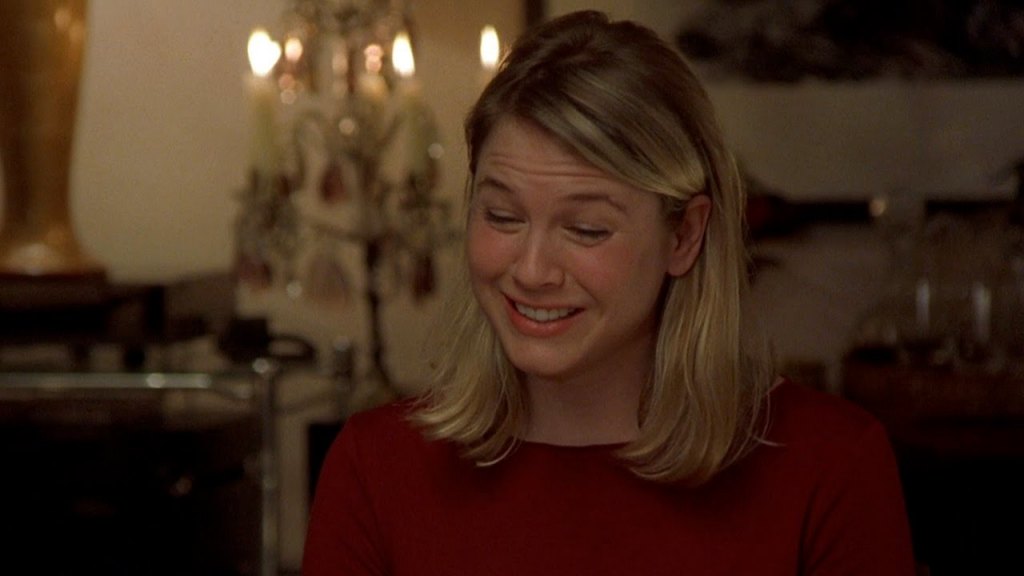 'Bridget Jones' Diary' revolves around a hilarious comedy of errors as the protagonist Bridget Jones, a spinster, journeys the road of life, desperately trying to seek out her Mr. Right. Her life is flanked by her two crushes, her boss and womanizer Daniel Cleaver and the uptight Mr. Mark Darcy. She finally understands who her true love is and when he shows his understanding nature and love, the pair reconcile. If you are coming out of a breakup this film could be your magic pill.
Read More: Best One Room Movies of All Time
8. Love Actually (2003)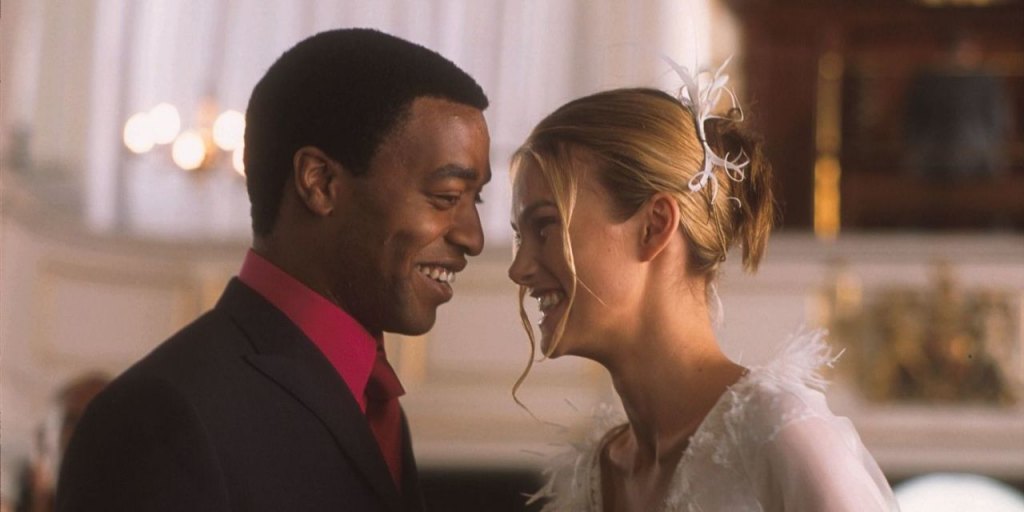 Yes, 'Love, Actually'! But isn't it about love? Well, it is, but it is also about heartbreak. Having said that, the best quality of 'Love Actually' is that whether you are in love or not, it will make you feel good no matter what. It is not a perfect movie by any means — it's extra saccharine and purposely sentimental — but there's also no denying that "happy" movies don't come in better shape and form than this.
Read More: Best Character Entrances in Movie History
7. (500) days of Summer (2009)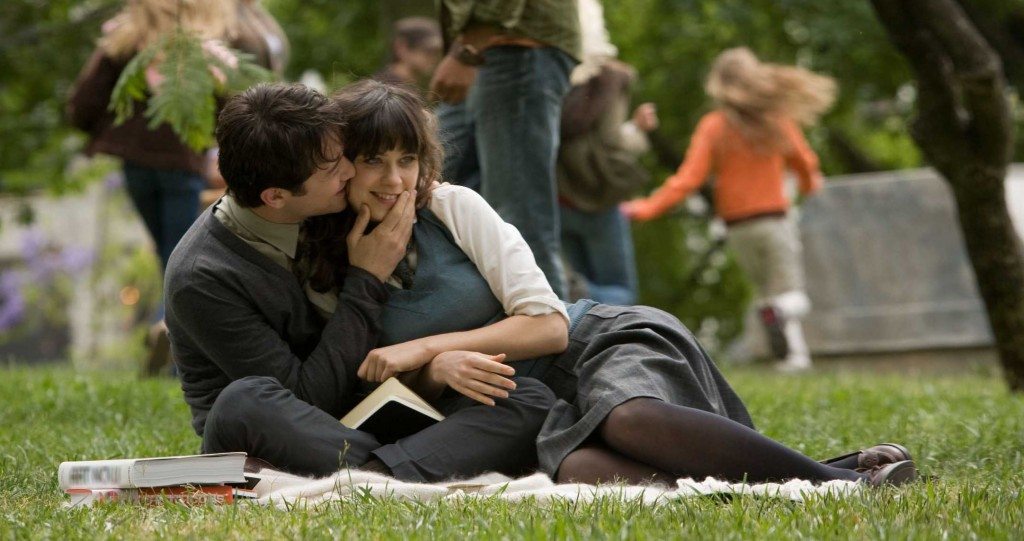 '(500) days of Summer' is not about the mushy love where the lead pair meet, break off and fall in love again. It is about real life about finding true love and the courage to move forward in its quest. It is about being mature enough to cope up with the stress of a break-up and the strength of mind to move on. Employing a non-linear narrative, Marc Webb tells us about the obsession, inability to come to terms with reality and eventual realization.
Read More: Most Iconic Movie Posters of All Time
6. Thelma and Louise (1991)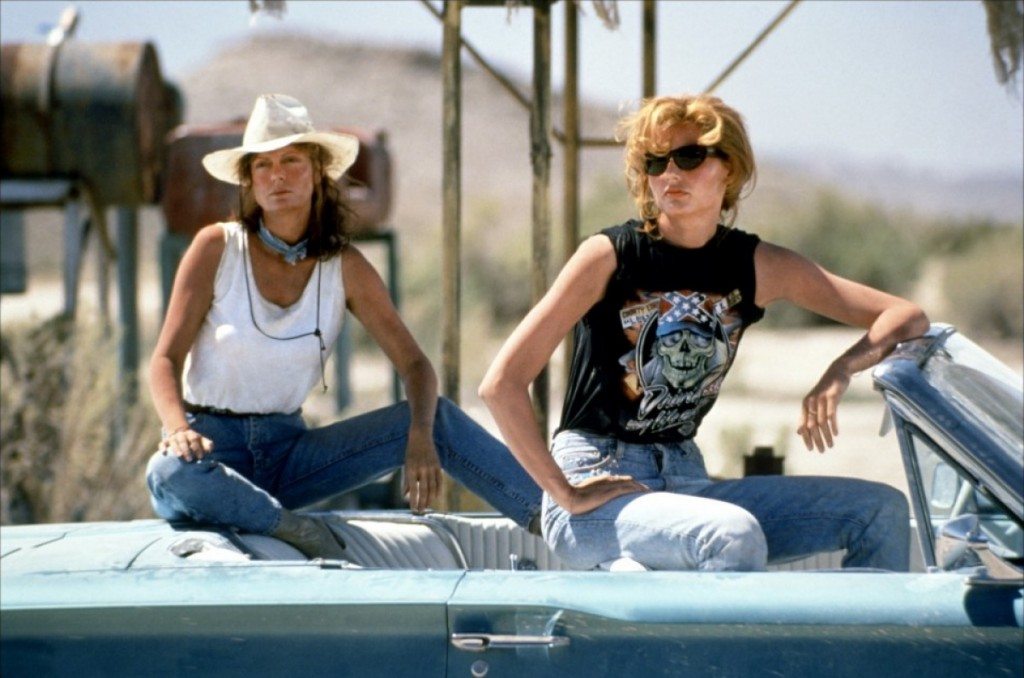 One of the best feminist movies ever made, 'Thelma and Louise' is also one of the best movies about being single. A hidden jewel in Ridley Scott's envy-evoking filmography, the film follows the titular characters and their adventurous road trip that shatters their fleeting happiness, leading to unimaginable consequences that change their lives forever. The film was one of the first to make a sound statement on rape, female liberalism and questions the gender stereotypes deeply entrenched in modern society.
Read More: Best College Movies of All Time
5. The Perks of Being Wallflower (2012)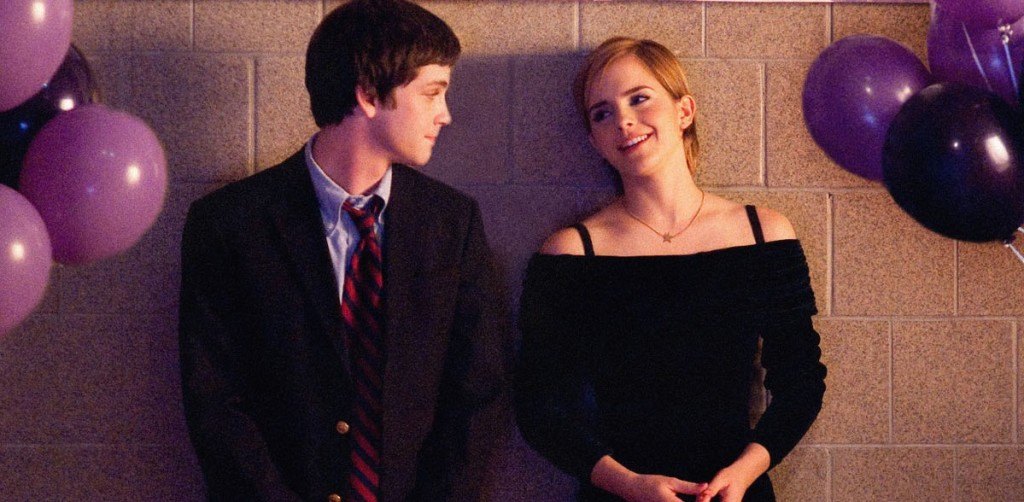 There are very few films made nowadays that have the power to take you back through time and leave you with nothing but pleasant, feel-good memories, and maybe a drop or two of tears in your eyes. 'The Perks of Being Wallflower' is one of them. How's it about being single? It is, because you will realize after watching the film that "being single" doesn't mean all your doors of opportunities are closed. Who knows you might end up entering a door that takes you to a more beautiful place.
Read More: Saddest Movie Deaths of All Time
4. Gone Girl (2014)
Adapted from the novel of the same name, 'Gone Girl' can really give you scares about relationships. With some starkly memorable visuals, haunting score, and a perfect casting, Fincher manages to create something that will linger in your memory long after the credits have rolled. On the face of it 'Gone Girl' appears to be a tale of secrets, but actually, it's a tale of trust: How much trust do you have in marriage, and more importantly, how much do you know your partner. It's a perfect tale of how horrific relationships can turn out to be.
Read More: Best Finance Movies of All Time
3. Eternal Sunshine of the Spotless Mind (2003)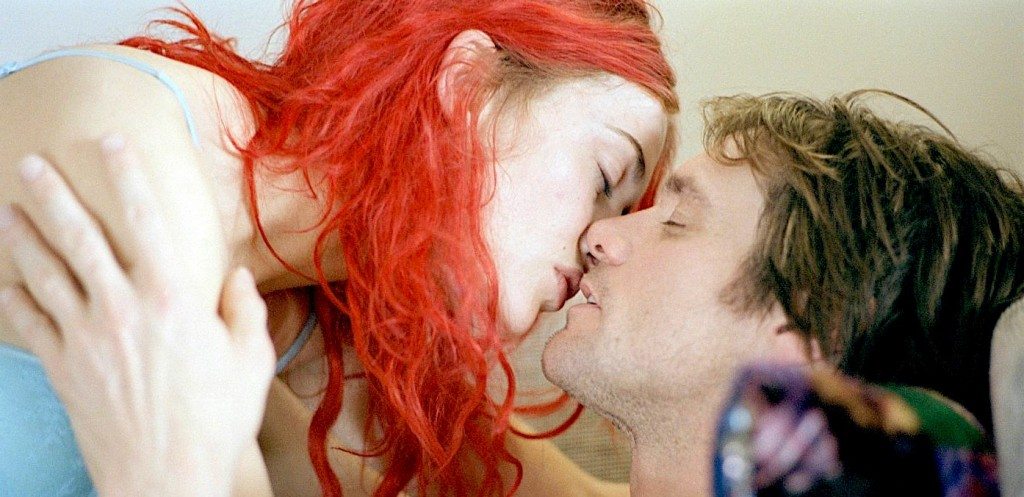 The dizzying, surreal epiphany of love and heartbreak has never been explored in the manner and to the degree of success with which this film does. It is a film that will give you comfort in your heartbreak. At times, it will be even painful to watch. But in the end, you will feel better about yourself since the film's inherent message is that relationships are messy and you are not the only one who has failed at it.
Read More: Best Alien Abduction Movies of All Time
2. Annie Hall (1977)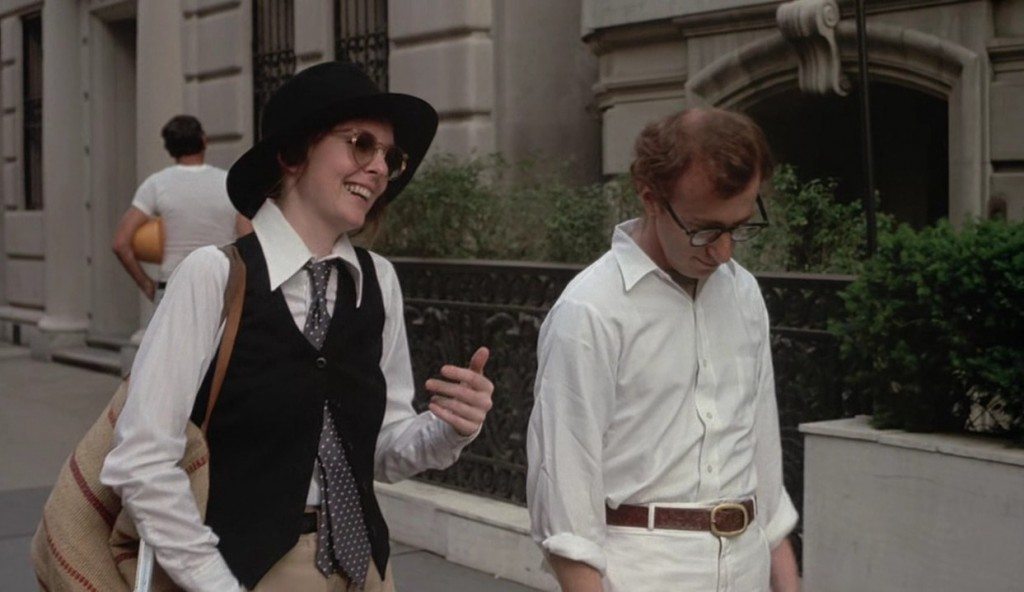 The premise and rules for any Hollywood love story are simple, buy meets girl, boy loses the girl, boy gets the girl back. Since the thirties, it has been so and will continue to be. But Woody Allen added a fourth rule in 'Annie Hall': boy loses girl forever. It not only made the film that everyone could relate to, it also elevated the film to being arguably Woody Allen's best work till date. Love stories don't come in more realistic, honest and powerful than this. If you have recently been single, you will very much enjoy the film.
Read More: Best Movie Gadgets of All Time
1. Blue Valentine (2010)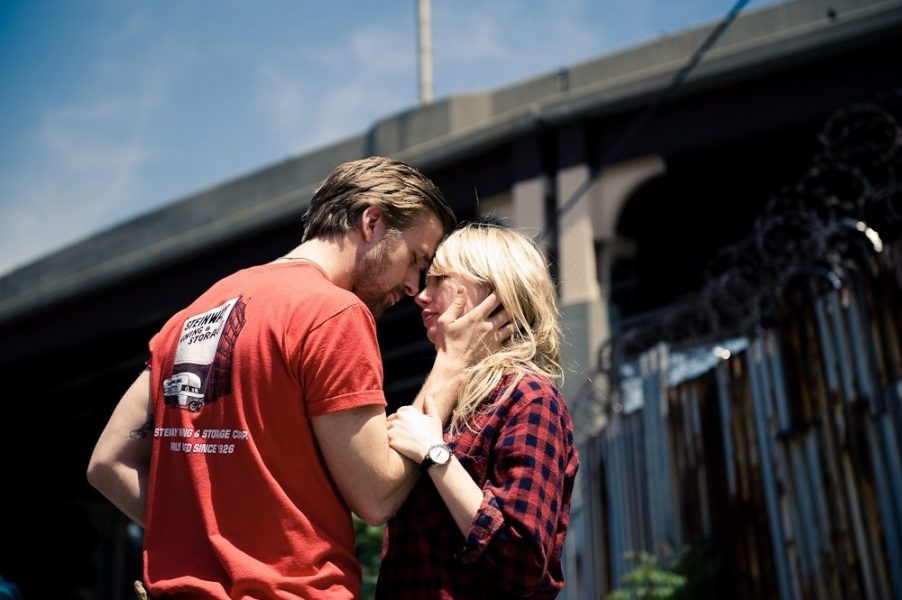 Relationships are tough. And there's no better movie to depict that than 'Blue Valentine'. Starring Ryan Gosling and Michelle Williams, 'Blue Valentine' is a story about a couple, who the world sees as a perfect relationship, but are actually in a downward spiral caught up between lack of ambition and retreat into self-ambition, hence slowly resulting in a failed marriage. One of the best movies about troubled relationships, 'Blue Valentine' is so honest in its rendering that it is not easy to sit through the film. But if you do, you will realize what a truly exceptional film this is.
Read More: Tear Jerker Movies of All Time