There have always been two types of teachers in every school. The first is strict and 'sticking to the rules' one. Their focus is to lock you in a cupboard with books and throw away the key. (It's not really such a bad thing for someone who likes books, but let's focus on the general folks.) They want you to be disciplined and the word "fun" doesn't seem to exist in their dictionary. And then there are the teachers exactly opposite of this. They are friendly and easy-going. Yes, they want you to be good and get good grades, but not at the cost of your sanity! They make learning fun and that's what makes them the best. 'Mr Iglesias' follows the story of one such teacher. In this Netflix sitcom, Gabriel Iglesias plays the role of a History teacher who returns to his old school to employ new methods to teach the kids.
The series is directed by Jody Margolin Hahn ('Wizards of Waverley Place', 'Coupling'), Gloria Calderon Kellett ('One Day at a Time', 'iZombie', 'Just Like Us') and Trevor Kirschner ('Shake It Up', 'According to Jim'). Gabriel Iglesias and Kevin Hench ('Last Man Standing', 'Road Hard') executive produce it. Jacque Edmonds ('Moesha', 'All About the Andersons'), Jenna Hensel ('Sherman's Showcase', 'All That') and Chris Arrington ('Disjointed', 'School of Rock') serve as producers. D.J Ryan ('Atypical', 'Last Man Standing', 'Malibu Country') is credited for the writing.
Mr Iglesias Cast: Who's in It?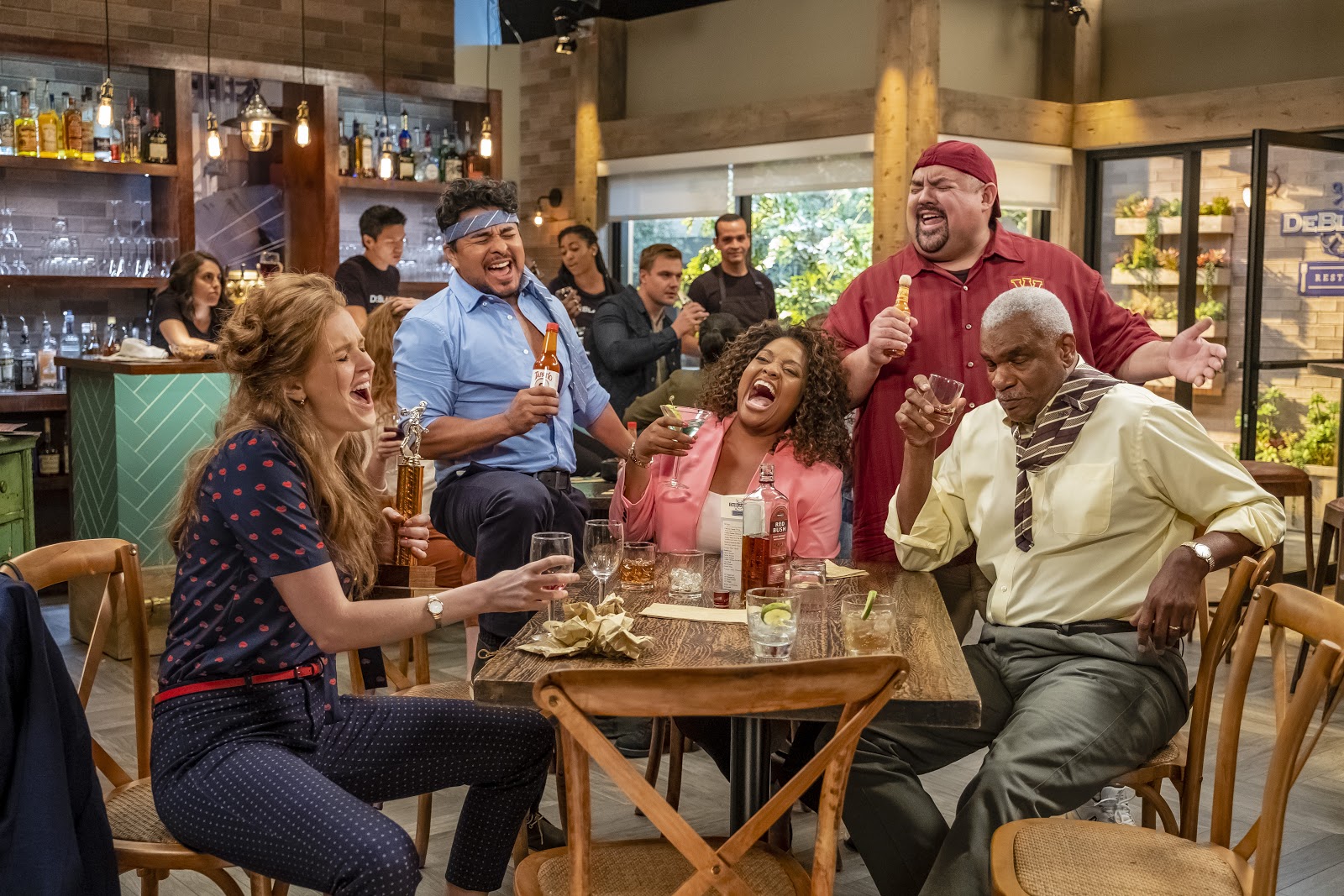 The cast of 'Mr Iglesias' is led by Gabriel Iglesias, who plays a fictionalised version of himself. About his role in the series, he commented that if he "hadn't been a stand-up comedian, he'd have been a History teacher." So, in a way, 'Mr Iglesias' is his life in an alternate universe. (Does that mean that in an alternate universe there is a show about him being a stand-up comedian!) He is best known for his stand-ups, in which he often uses his weight to add humour. His line "I'm not fat, I'm fluffy" got him the nickname, Fluffy. He was one of the final eight contestants in the fourth season of 'Last Comic Standing' but was disqualified because he broke a key rule of the show. He has also worked in 'Fluffy's Food Adventures', 'Kristela', 'Gabriel Iglesias Presents Stand Up Revolution', 'The Emperor's New School', and made minor appearances in 'Modern Family', 'Narcos', 'Key and Peele'. He has also lent his voice to various characters in 'Show Dogs', 'Ferdinand', 'Coco', 'Smurfs: The Lost Village' and 'Planes'.
Jacob Vargas plays the role of Tony Medina. He has worked in films and TV shows like 'Luke Cage', 'Sons of Anarchy', 'Max Steel', 'Malibu Shores', 'Cesar Chavez', 'Kerosene Cowboys', 'The Death and Life of Bobby Z', 'The Hills Have Eyes 2', 'Dr Dolittle 2' and 'Get Shorty'.
Maggie Geha plays the role of Abby. She is known for her roles in 'Gotham', 'All My Children', '30 Rock' and 'In Stereo'. In 'Gotham', she had portrayed the role of Poison Ivy. However, due to some reasons, she was replaced with Peyton List.
Cree Cicchino appears in the role of Marisol Fuentes. She has appeared in films and TV shows like 'Game Shakers', 'Me, Myself and I', 'The Adventures of Kid Danger', 'Whisker Haven Tales with the Palace Pets' and 'Nickelodeon's Ho Ho Holiday Special'.
Richard Gant plays the role of Ray Hayward. He is known for his roles in 'Rocky V', 'Waiting for Forever', 'Daddy Day Camp', 'Hood of Horror', 'Smallville', 'Bean', 'The Glimmer Man' and 'Diagnosis Murder'.
Sherri Shepherd plays the role of Paula Madison. She has also appeared in films and TV shows like 'Less Than Perfect', 'The View', 'Man with a Plan', 'NickMom Night Out', 'How I Met Your Mother', 'The Soul Man', 'Newlywed Game', 'Sherri', '30 Rock' and 'Hollywood Squares'.
Additional cast includes Gloria Aung, Fabrizio Guido, Oscar Nunez ('The Office', 'Benched'), Tucker Albrizzi ('Big Time Rush', 'I Am Number Four') and Coy Stewart ('Are We There Yet?', 'Bella and the Bulldogs'), Kathryn Feeney ('Real Life', 'Oishi: Demon Hunter'), Steven Cortinas and Brooke Sorenson ('Modern Family', 'Mighty Med', 'The Thundermans').
All the main cast members are expected to return for season 2.
Mr Iglesias Plot: What's It About?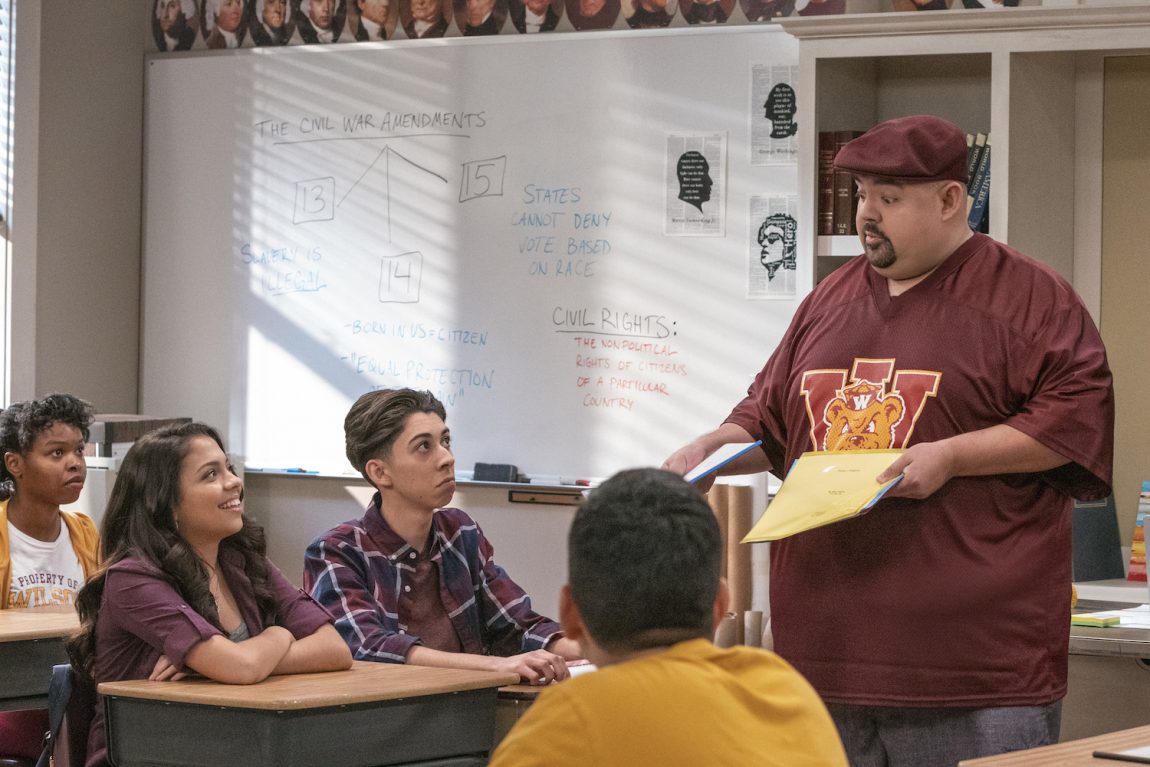 A good teacher is very important in shaping a child's future, and no one knows it better than Mr Iglesias. In his own time, he had many strict teachers who would employ stern techniques on students and very few who actually cared about what the students wanted. But the past is in the past and it is the future that he must look forward to.
Returning to his alma mater, Mr Iglesias discovers that things haven't really changed much. So, he decides to do something about it. He joins the staff as a History teacher and soon finds himself surrounded by misfit kids who are talented but struggle to find a place for themselves. He takes them under his wing and helps them with various things. However, his path is full of thorns, one thorn in particular- the Assistant Principal. He is the epitome of a bully and a teacher who doesn't pay attention to what the kids need. And so, begins the struggle of Mr Iglesias and a bunch of students who find a haven under his guidance. Meanwhile, the Assistant Principal comes up with one devious plan after another to teach these children a lesson.
Season 2 will continue the story of Mr. Iglesias and his attempts to making his students achieve their potential.
Mr Iglesias Season 2 Release Date: When Will It Premiere?
'Mr Iglesias' season 1 premiered on June 21, 2019. As far as the next season is concerned, we have good news for the fans. On August 8, 2019, Netflix renewed the show for a second season. Considering Iglesias' reputation in comedy, the second season should also be a lot of fun and learning. While no release date was revealed in the announcement, 'Mr Iglesias' season 2 should release sometime in June, 2020.
Mr Iglesias Trailer
While we wait for season 2 to arrive, catch all the episodes of the first season on Netflix. Have a look at the trailer here.
Read More: Best Funny Podcasts