The internet had a field day on the ninth eve of March this year, when swarms of people took an issue with this year's smash hit and over a billion dollar grosser, 'Captain Marvel', blasting it with negative reviews in the user section of Rotten Tomatoes. The critics had, as always maintained an immensely positive stance over another MCU release, but Rotten Tomatoes had to resort to deleting close to 35,000 negative user reviews, of course assuming that all of them were from trolls trying to bring down the film, which in my opinion too was an incredibly mediocre outing.
Despite the internet circus that followed and surrounded this film, not one being could stop the film from smashing records and bringing in $1.1 Billion in worldwide collections, establishing Carol Danvers as one of the canon MCU properties and one of the frontrunners when it came to leading the Avengers and the MCU after most of its Phase I players retired. A sequel was thereby inevitable, one that is from the beginning touted to be a prime Marvel property, and with an expanding universe, comes the responsibility of keeping it going. Enter Danvers' close aide and a true fangirl, Ms. Marvel, aka Kamala Khan.
There is a number of things that the show could mean for the now changed universe of Marvel films post 'Avengers: Endgame', given all the new characters Marvel is investing in, and the old ones, all of whom will now have solo outings either as films or TV series. Among those, where 'Ms. Marvel' would sit in the canon is something we would explore in the sections ahead. Read on.
Ms. Marvel Plot: What Is It About?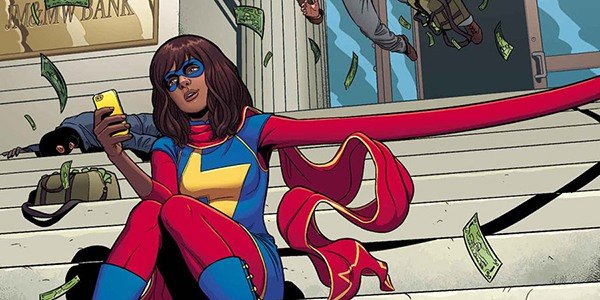 The most important piece of news accompanying the announcement of the TV series is that the events of Ms. Marvel's solo outing will directly tie into the happenings of 'Captain Marvel 2', that was recently confirmed to be in the works at the D23 expo. So, before delving into the basis of the series, it would serve us well if delve a bit into the fictional character biography of Kamala Khan, Marvel's first Muslim superhero, which I believe is also going to be a high selling point for the show.
All that said, Kevin Feige, who will indubitably produce the series, has confirmed that the series will be a standalone story first with only tie-ins to the 'Captain Marvel' sequel. The degree of plot dependence though is something that will certainly be more from Marvel's non canon shows, including 'Agents of S.H.I.E.L.D', that were only minimally connected to the films. In short, Disney is making all the efforts in a bid to make sure that you subscribe to Disney+ and watch the shows in there, lest you be walking in clueless into any of the Phase IV films in the theatre.
Coming to the character, Ms. Marvel, as a mantle, was earlier held by none other than Carol Danvers herself in the comics. Kamala Khan is currently the fourth in line to hold that moniker, and also the youngest. Her fictional biography dictates that she is a Pakistani American residing in New Jersey, and a huge Captain Marvel fan, which is what she based her superhero alter ego's name on. She has worked with Danvers on a number of occasions despite being quite young in the roster (her first standalone issue was no later than 2014), and thus has Danvers' approval with the name.
As with a number of superheroes with the same moniker, Khan too got her powers from the 'Inhumanity' storyline that activated dormant 'Inhuman' cells in the descendants of the group on Earth. However, since the same is relatively unexplored in the MCU, despite there being a Marvel TV series by the same name, we can assume that the source of her powers to be the same as Carol Danvers', which is exposure to Kree technology altering genetic structure. How that is worked into the plot of the series is something we are going to leave on to the pilot of this show to solve.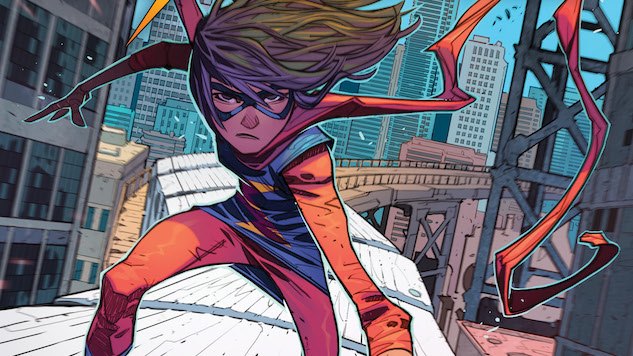 Coming to her powers that are quite unique if I might add, Khan has the ability to shapeshift, and not in the most traditional sense like Mystique from the X-Men, but the ability to differently manipulate the size of her body. To give you a clearer idea, she can expand or shrink much akin to Ant-Man in the current MCU, but she can also singularly inflate her fist to a massive size to deliver that knockout punch. Other than that, flight and self-healing close her gamut of impressive powers. There are absolutely mad ways that can manifest itself cinematically and lend itself to really inventive fights on screen, but we will have to wait until the series airs to see for ourselves.
A major aspect of Ms. Marvel's story, and one that I believe has an increased significance in the world that we live in today, is her religion and culture. Despite being the first Muslim superhero from Marvel to headline her own comic book line, her writers have maintained that her cultural identity, her struggle to balance her duties as a superhero and her duties towards her family and religion are core to the development of her character in the stories she is in. In fact, her very costume has been designed seeking inspiration from a salwar-kameez to reflect her strong values and cultural background, an aspect that I believe can work the same wonders for the MCU that 'Black Panther' did, provided it is handled sensitively and appropriately.
In the larger picture, there are numerous factions that Kamala Khan has been a part of even apart from the Avengers, including the Inhumans and the Champions, a team that she co-founded herself, in-keeping with her strong leadership abilities. However, this is one facet I would like to expand upon after there is some air on how the series is received. If 'Ms. Marvel' turns out to be the success that Marvel wants it to be, more particularly, the way Marvel wants, then there is no doubt we will get to see her in the big leagues, and more importantly in the upcoming 'Captain Marvel' sequel, scheduled some time between the closing of Phase IV and dawn of Phase V.
Lest we forget, there is another Marvel character from the same Captain Marvel canon that is yet to be explored, briefly hinted upon as an easter egg in this year's 'Captain Marvel', and that would be Monica Rambeau, or as she is better known as, Photon, Pulsar or Spectrum. She is confirmed to be returning as an adult in the upcoming 'WandaVision', and I see no reason why these two Captain Marvel protégés wouldn't team up to take out the bad guys. Just saying.
Ms. Marvel Cast: Who Is In It?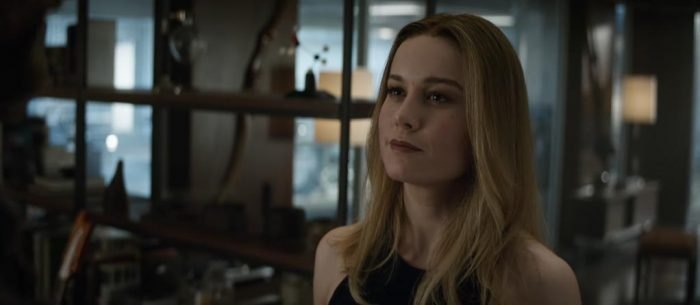 The show has merely been announced right now, so expect to see some casting developments in the weeks to come, especially for Kamala Khan, since a lot of social onus for ethnic correctness lies on this one. However, fans have been promised brief cameos by Brie Larson as 'Captain Marvel' in the show as a mentor to Kamala, which also adds to Marvel's own world-building mythos. Along certain lines, expect a few other MCU players including Samuel L. Jackson as Nick Fury and Cobie Smulders as Maria Hill to show up as they did in 'Far From Home'. However, the latter is just a speculation as of now, but a bit of extrapolated hope never would hurt. Or it did?
Ms. Marvel Crew: Who Is Behind It?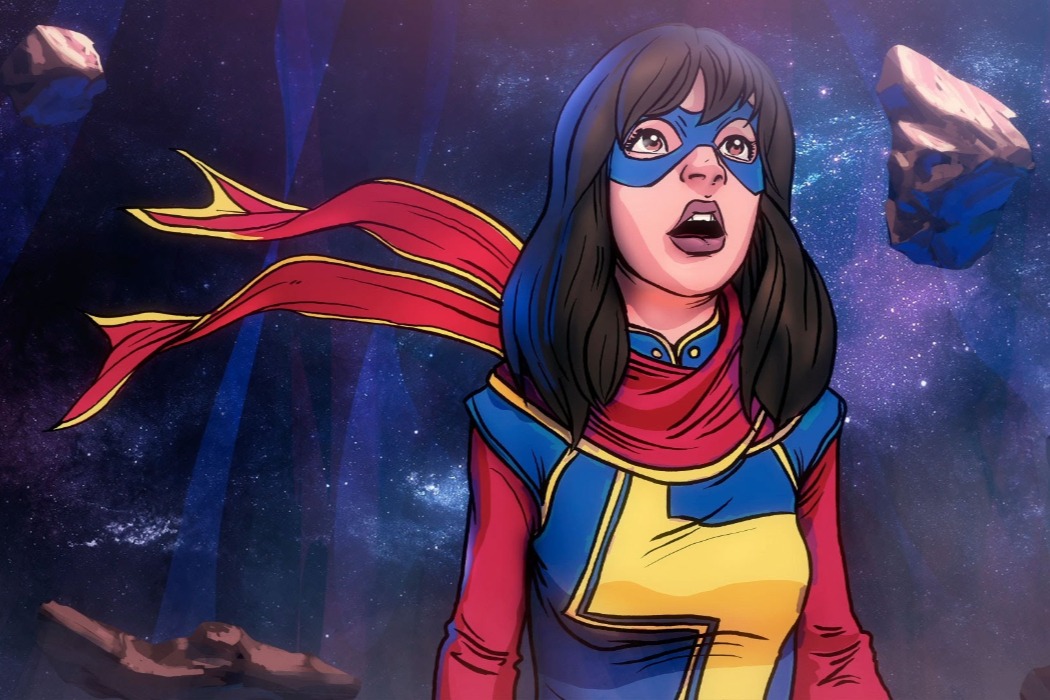 It has been rumoured that British screenwriter and comedian Bisha K. Ali has been roped in to serve as screenwriter and showrunner, so expect a fair bit of her signature humour to flow in to the script as well. Kevin Feige will be producing the series under the Marvel Studio banner, the film division of Marvel Comics. Mindy Kaling has also confirmed that she has been in talks with Marvel regarding the development of the series, but nothing has been confirmed yet on that front either.
Ms. Marvel Release Date: When Will It Premiere?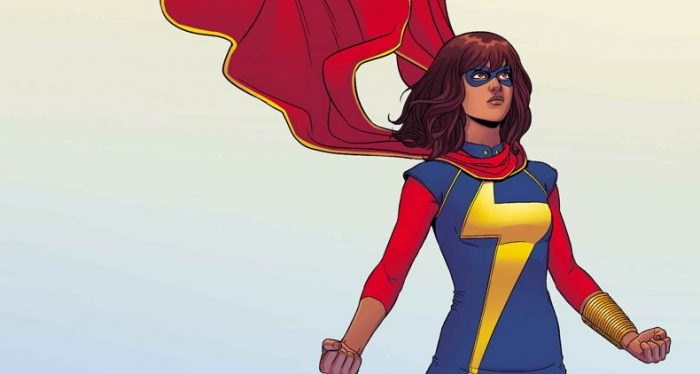 There currently is no release date set for the 'Ms. Marvel' show, since it has merely been days since it has been announced. But along lines similar to already announced MCU properties now getting a solo series, expect this to be a limited run miniseries as well, due for airing somewhere around the last leg of Phase IV, right before we move to the theatrical release of 'Captain Marvel 2'.
Read More in Previews: Black Panther | Wonder Woman 1984