Naomi Watts got into acting at the age of 14, initially as a student and later as a model. After a disappointing modelling experience in Japan, Watts became so disheartened that she decided not to work in front of the camera again. She shifted her focus to other areas and started working as a fashion editor. But when a friend pushed her to attend a drama workshop, her old passion for acting engulfed her again. Her first breakthrough came when she landed a role in the 1986 Australian movie 'For Love Alone.' In 1991, she appeared in the school romance 'Flirting' and a couple of television series. In 1993, she moved to Los Angeles. Her first Hollywood flick was 'Jet Girl in Tank Girl' (1995).
Watts got her biggest career breakthrough in 2001 when David Lynch cast her in a double role in 'Mulholland Drive.' The movie went on to become a modern classic and Watts' career catapulted into new heights. Movies like 'The Ring' (2002), '21 Grams' (2003), 'We Don't Live Here Anymore' (2004), 'The Assassination of Richard Nixon' (2004), 'King Kong' (2005), 'Eastern Promises' (2007), 'The International' (2009), 'Birdman' (2014), 'St. Vincent' (2014), 'While We're Young' (2015), and 'Ophelia' (2018) cemented her reputation as one of the most versatile actresses of the 21st century. So now you might be wondering what is the next Naomi Watts movie or TV show? Well, here's the list of upcoming Naomi Watts films and TV show scheduled to release in 2019 and 2020. We can only hope that the latest Naomi Watts movies would be as good as some of her recent ones.
8. Luce (2019)
The forthcoming psychological thriller 'Luce' features Naomi Watts in the lead role alongside Tim Roth and Octavia Spencer. The plot revolves around the titular character Luce (Kelvin Harrison Jr.), an African-American teen who is the adoptive son of the white couple Amy Edgar (Watts) and Peter Edgar (Roth). Luce is a talented athlete and school debate-team team captain. But he hides untold secrets inside the school locker. When his teacher Ms Wilson (Spencer) chances upon the secret, it triggers a series of turbulent events that affect the lives of Luce, Amy and Peter, according to EW. Adapted from the critically acclaimed stage play of the same name by JC Lee, 'Luce' is directed by Julius Onah from a screenplay by Onah and Lee. Other cast includes Brian Bradley, Norbert Leo Butz and Andrea Bang. 'Luce' comes to theaters on August 2, 2019.
7. Boss Level (2019)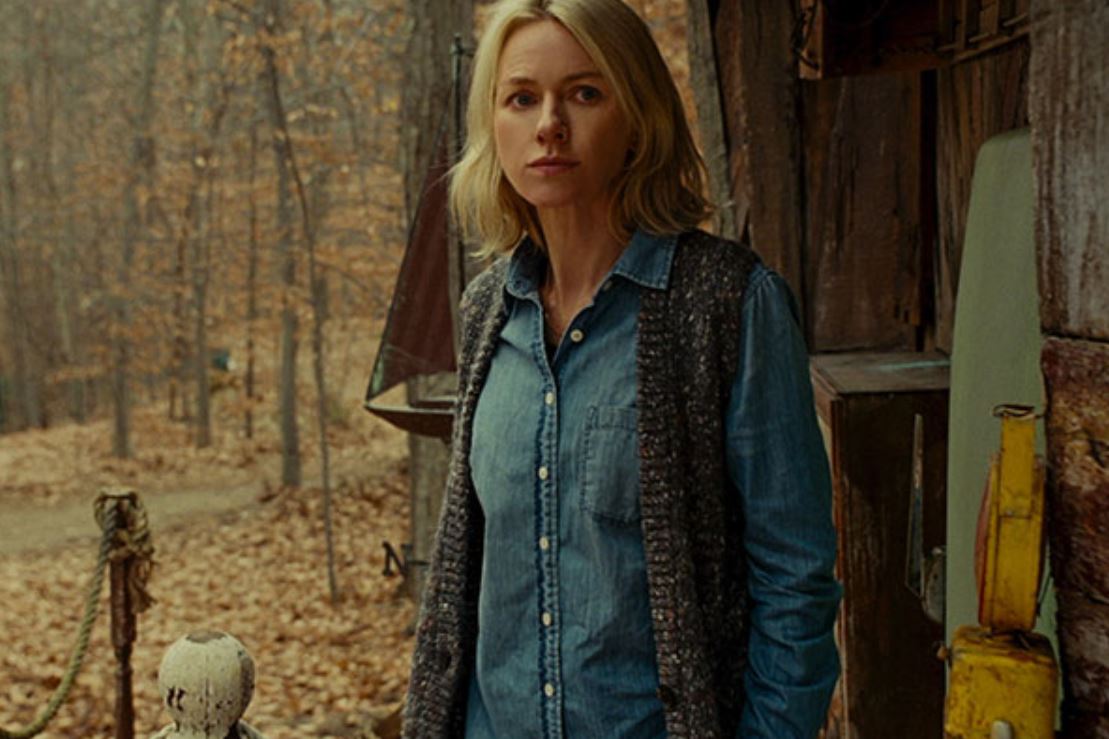 Variety reported in 2018 that Naomi Watts is in final talks to join Frank Grillo and Mel Gibson in the upcoming action flick 'Boss Level.' Directed by Joe Carnahan from a screenplay by Chris Borey and Eddie Borey, the movie follows a war veteran who finds himself trapped in an unending loop of events. He dies and returns to the day of his death only to go through the same series of events again and again. Other cast includes Rob Gronkowski and Ken Jeong. More details about the plot and cast haven't been revealed yet. 'Boss Level,' which is produced by Frank Grillo and Joe Carnahan's home banner Warparty, releases on August 16, 2019.
6. The Loudest Voice (2019 – )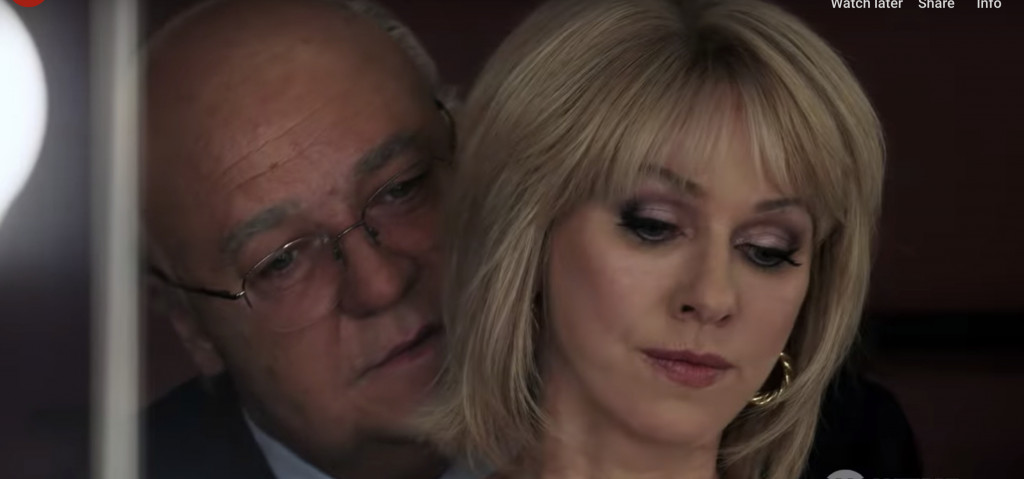 Based on the bestselling book 'The Loudest Voice in the Room' by Gabriel Sherman, the Showtime series 'The Loudest Voice' chronicles media mogul Roger Ailes last days' as the chief of Fox News. Russel Crowe plays the controversial media magnet who stepped down after serious sexual harassment allegation in 2016. Naomi Watts reportedly plays the role of Gretchen Carlson, a former Miss America and Fox News anchor who became popular for the show 'Fox and Friends.' Carlson came up with a series of sexual harassment allegations against Ailes when she sued him in 2016. She alleged that Ailes fired her from Fox News when she rejected his sexual advances. When other women also turned up with similar allegations, Ailes resigned his job and stepped down from Fox News in 2016.
Fox News employees like former press chief Brian Lewis (Seth MacFarlane) and media tycoon Rupert Murdoch (Simon McBurney) also appear in the series. Sherman co-wrote the script with Tom McCarthy while Kari Skogland ('The Handmaid's Tale') and Jeremy Podeswa direct individual episodes of the series. Showtime will premiere 'The Loudest Voice' on June 30, 2019.
5. Once Upon a Time in Staten Island (2019)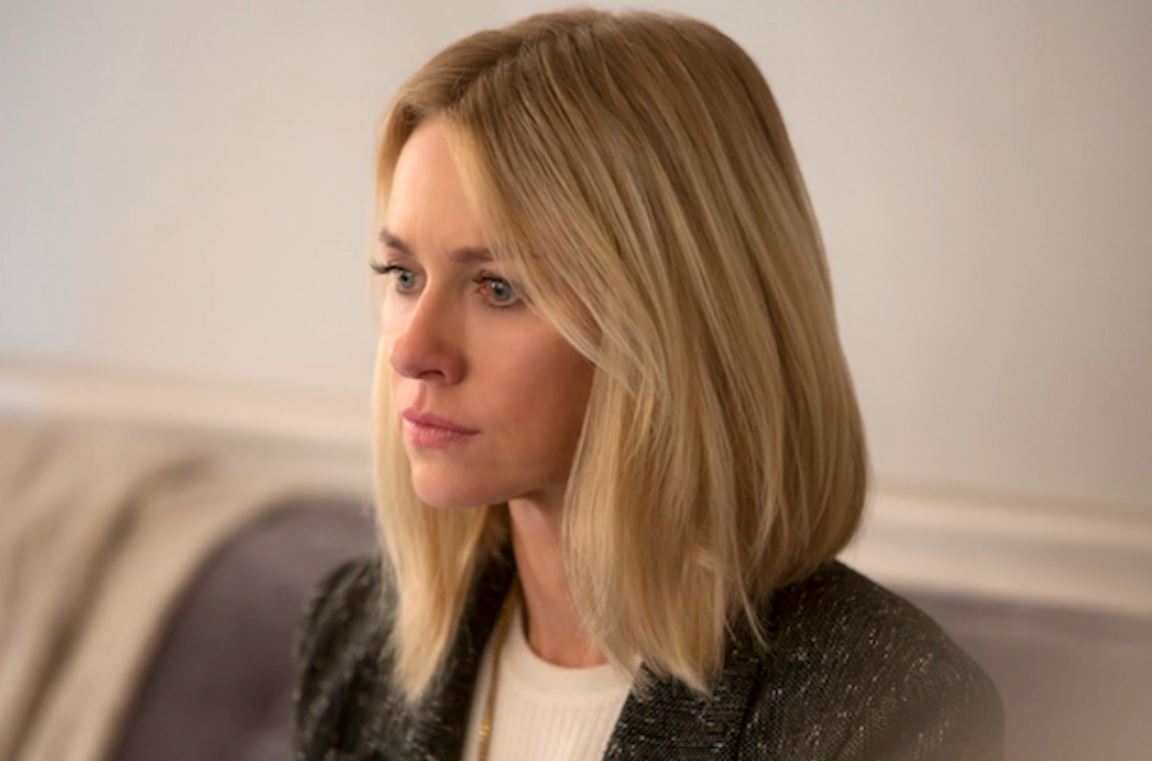 'Once Upon a Time in Staten Island' is an upcoming coming-of-age drama from Blumhouse Productions and Man in a Tree Productions. The movie stars Naomi Watts, Frank Grillo and Bobby Cannavale in the lead roles. Set in the early '80s, the plot follows a teenager who becomes obsessed with Rocky Balboa after the release of the movie 'Rocky III.' Watts and Grillo play the roles of the parents of the boy. Other cast includes Lucius Hoyos, Jonah Hauer-King, River Alexander, and Chase Vacnin. Written and directed by James DeMonaco, the movie is expected to hit screens in 2019.
Read More: Upcoming Emma Roberts Movies
4. Untitled Game of Thrones Prequel (TBA)
Naomi Watts teams up with creator Jane Goldman for the upcoming 'Game of Thrones' prequel pilot at HBO. The project, which is provisionally titled 'Bloodmoon,' is directed by S.J. Clarkson from a screenplay by George R.R. Martin and Jane Goldman. The plot is set thousands of years before the events of 'Game of Thrones' original, reports The Wrap. Other cast members include Miranda Richardson, Josh Whitehouse, Naomi Ackie, Denise Gough, and Jamie Campbell Bower. According to the official synopsis released by HBO, the prequel tells the tale of the world's fall into the darkest hour from the Golden Age of Heroes. More details about Watt's character and the project are under tight wraps.
Read More: Upcoming Elizabeth Banks Movies
3. Wolves and Villagers (TBA)
'Wolves and Villagers' is short video platform Quibi's forthcoming series starring Naomi Watts. Described as 'Fatal Attraction 2.0' by Quibi co-founder Jeffrey Katzenberg, the series features Naomi Watts in the lead role. The plot and character details of the series are under tight wraps. Stuart Blumberg writes and executive produces the series along with Jason Blum.
Read More: Upcoming Reese Witherspoon Movies
2. The Burning Season (TBA)
Naomi Watts will be seen alongside Sophia Lillis in the upcoming relationship drama 'The Burning Season.' Based on the short story 'What the World Will Look Like When All the Water Leaves Us' by Laura Van Den Berg, the movie is directed by Claire McCarthy. Watts and McCarthy previously worked together in 'Ophelia,' the romantic historical drama directed by McCarthy. 'The Burning Season' is set in the scenic backdrop of Madagascar and tells the story of the complex bonding between a mother and daughter. While Watts portrays the character of June Engle, Sophia Lillis plays Celia. The title of the movie is drawn from Madagascar's notoriety in unexpected outbreaks of wildfires. 'The Burning Season, which is scripted by Jenny Halper, is yet to get a release date.
Read More: Upcoming Angelina Jolie Movies
1. Penguin Bloom (TBA)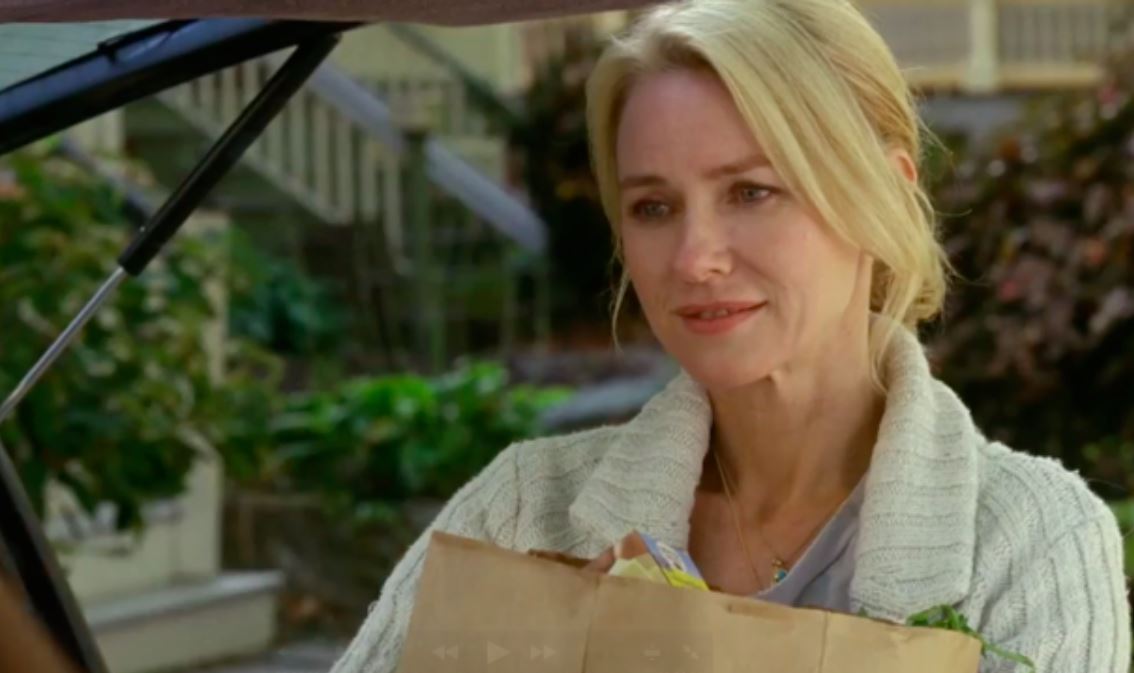 Naomi Watts plays the lead role in the movie 'Penguin Bloom,' which is an adaptation of the best-selling Australian book of the same name. Watts teams up with Reese Witherspoon and Bruna Papandrea to produce to the movie in association with the Australian producer Emma Cooper. The plot centers on the northern beaches of Sydney and tells the true story of a bird saving a family. The book is written by Bradley Trevor Greive, with photography by Cameron Bloom.
The Bloom family that consists of Cameron, his wife Sam and their three children, got the injured penguin when it was a few months old. It became a family mascot and an Instagram star with Cameroon's photos. But their life turns upside down when Sam meets with an accident in Thailand and is left paralyzed. The penguin started to take care of Sam and both found solace in each other. Later, Sam wrote the book about how the penguin helped him to come to terms with the new life. The movie is directed by Glendyn Ivin from a screenplay adapted by Aussie writer Shaun Grant, who is known for 'Berlin Syndrome' and 'Jasper Jones and Snowtown.' No release date has been attached to the project, which is currently under production.
Read More: Upcoming Kristen Stewart Movies