Naomie Harris is a British actor with origins from the Caribbeans. She also has Nigerian, Grenadian and Guyanese ancestors. She was born on September 6, 1976. Harris was born and brought up in London with her single mother. Her father parted from them even before she was born. Her mother later remarried and she has two half-siblings.
Naomie Harris has plenty of experience in British theatre. Growing up, she appeared in a lot of theatre plays. She learned her crafts in Bristol Old Vic Theatre School. Naomie Harris had been appearing in smaller roles since the late 90s but it was Danny Boyle's '28 Days Later' in 2002. The post-apocalyptic horror-thriller was a milestone in reinventing the zombie genre. Naomie Harris' performance drew a lot of attention in the movie. '28 Days Later' also featured Cillian Murphy, Brendan Gleeson, Christopher Eccleston and Megan Burns among others. After that, she has appeared in numerous movies including 'Miami Vice' (2006), 'A Cock and Bull Story' (2006), 'Small Island' (2009) and 'Southpaw' (2015). Harris famously portrayed Tia Dalma aka Calypso, the love interest of Davy Jones and later Jack Sparrow. She appeared as Tia Dalma in 'Pirates of the Caribbean: Dead Man's Chest' (2006) and in 'Pirates of the Caribbean: At World's End' (2007).
In recent times, Naomie Harris has gotten in her grove in major roles. In the Nelson Mandela biopic 'Mandela: Long Walk to Freedom' in 2013, she plays Winnie Mandela. Winnie Mandela herself gave Harris' portrayal a big thumbs up. But she achieved global fame by playing Moneypenny in Daniel Craig's James Bond films starting with 'Skyfall' in 2012. She returned to play Eve Moneypenny again in 'Spectre' in 2015. Harris' Moneypenny is the most fleshed-out version in the history of the character. But Naomie Harris' strongest performance yet came in Barry Jenkins' Oscar-winning movie 'Moonlight' (2016). In 'Moonlight', she played Chiron's mother Paula. Naomie Harris' portrayal as a drug-addicted mother in decades earned her an academy award nomination. In recent years, Naomie Harris has appeared in major movies like 'Rampage' (2018) and 'Mowgli: Legend of the Jungle' (2018).
Her performance in 'Moonlight' and as Eve Moneypenny gave her a major career boost and she hasn't looked back since. Naomie Harris' filmography seems to only grow richer with each year and her upcoming projects are sure to make you take notice. So without further ado, let's look at the upcoming movies and TV shows of Naomie Harris.
Read More: Upcoming Viola Davis Movies
3. No Time To Die (2020)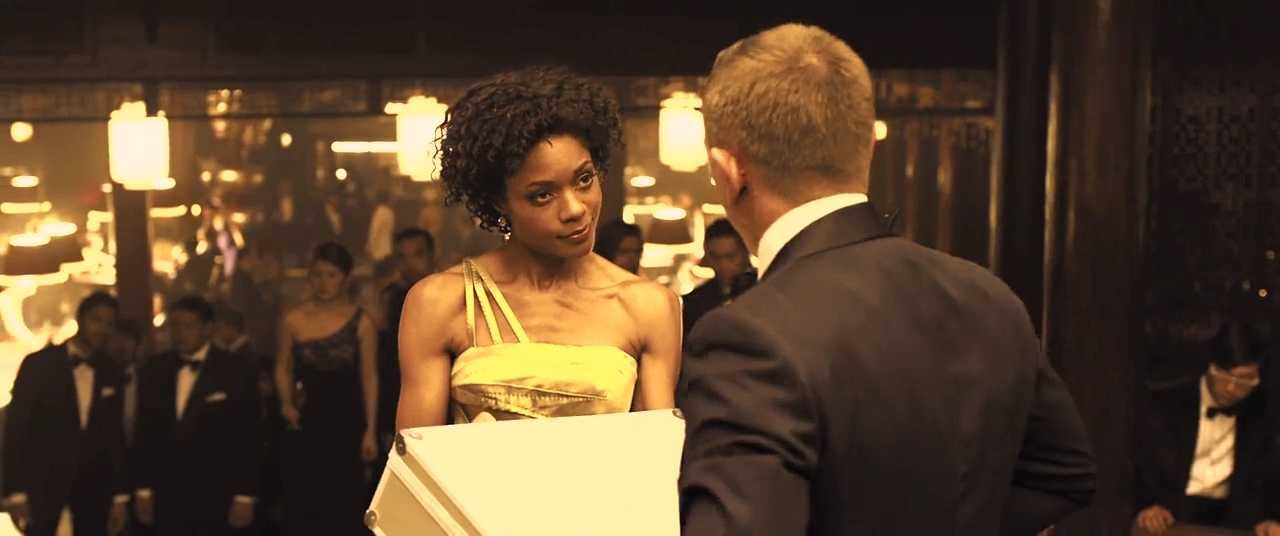 This is the biggest movie in Naomie Harris' career so far and possibly the biggest of the year 2020. The 25th movie of iconic spy James Bond will see Naomie Harris playing the character of Moneypenny for the third time. Much is made about the movie being Craig's last appearance as Bond which surely adds a lot of anticipation for 'No Time To Die'. The movie has been in development for more than two years now with most of the important information being kept under wraps.
'No Time To Die' follows James Bond, who is now retired from the Secret Service. But his past pulls him into a job that threatens to expose bigger secrets and foes. The movie will follow keeping in line the events that panned out in 'Spectre'. 'Spectre' ended with Bond hanging up his gun with Léa Seydoux's Dr. Madeleine Swann beside him. 'No Time To Die' will make a few people from Bond's old life reappear. However, it's not clear yet if Christoph Waltz's Ernst Stavro will return or not. After Danny Boyle left due to creative differences, the movie is now being directed by Cary Joji Fukunaga ('Beasts of No Nation', 'True Detective').
Naomie Harris' Moneypenny is also expected to play an important role in the movie. Harris also talked about developing a spin-off movie based on Moneypenny's character along with Barry Jenkins. But the talks aren't going smoothly. After a few changes in the release date, the much anticipated twenty-fifth installment in the Bond franchise will hit the screens on April 8, 2020.
2. Venom 2 (2020)
In a recently sensational development, Naomie Harris has been in talks for 'Venom 2'. She is expected to play the role of supervillain Shriek. Shriek is the love interest of Venom's archenemies Carnage. In comic books, Shriek's actual name is Frances Barrison but she also goes by the name Sandra Deel. Shriek has a traumatic childhood and her anarchic nature stems from a lack of support system to hold on to. Shriek has often teamed up with Carnage in wreaking havoc whom she first met in Ravencroft Institute.
Naomie Harris as Shriek would be an interesting choice. Moreover, Harris' inclusion in the venom sequel will also come off as a reunion of Naomie Harris with people like Andy Serkis and Woody Harrelson. Harris worked with Serkis two times before this and with Woody Harrelson, he appeared in Brett Ratner's 'After The Sunset' (2004). So the chemistry will start right off the bat. The movie is slated to be released on October 2, 2020.
Read More: Upcoming Morgan Freeman Movies
1. The Third Day (2020)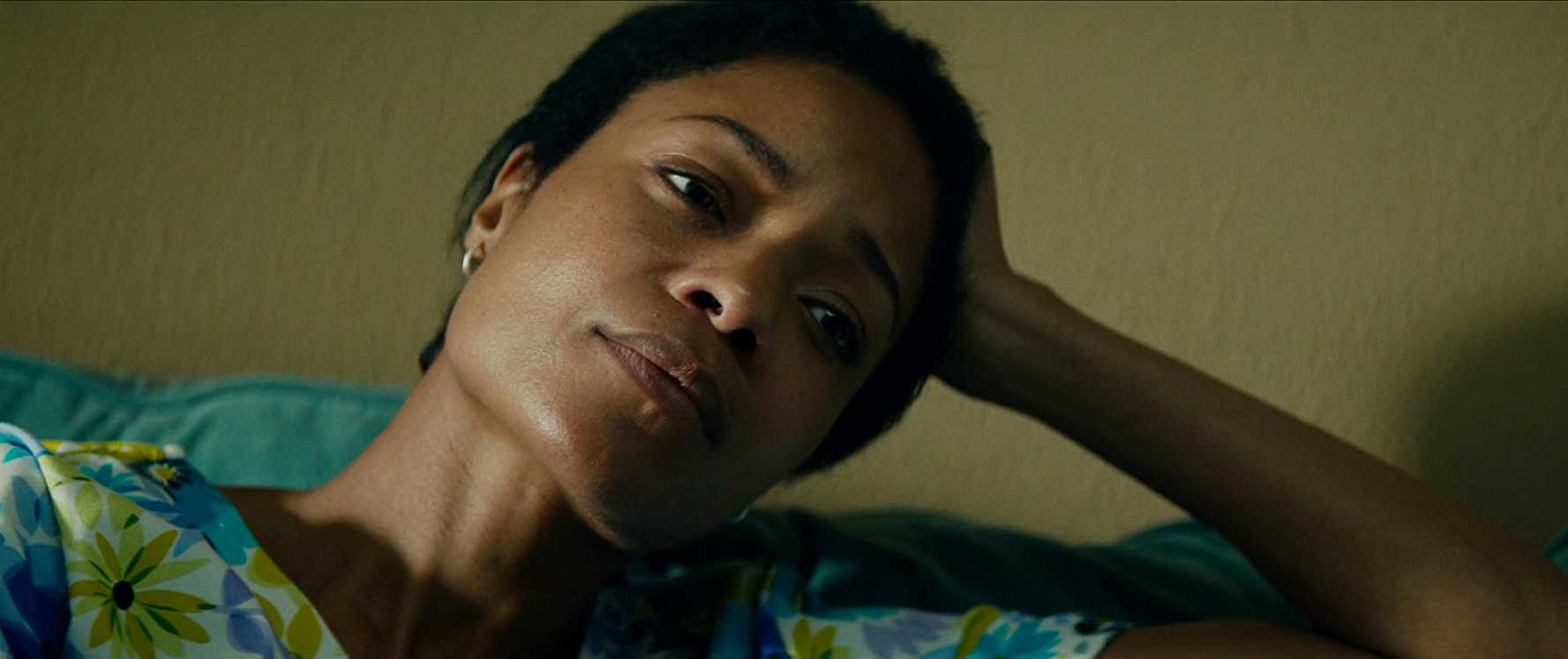 'The Third Day' is the upcoming joint venture between Sky Studios and HBO after the highly successful and iconic 'Chernobyl' (2018). The six-part miniseries will follow a man and a woman's journey into an isolated island. Naomie Harris will star alongside Jude Law, Katherine Waterston, Paddy Considine, John Dagleish and 'Chernobyl' alum Emily Watson. The series will be divided into two parts.
The first three episodes will focus on Jude Law's character Sam who will play an outsider learning strange rituals of the equally strange island's inhabitants. The last three episodes will focus on Harris' character Helen who comes to the island in order to search for answers. The first part, "Summer" will be directed by Marc Munden and "Winter" will be directed by Philippa Lowthrope. Judging by the star cast, intriguing premise, and the off-camera force, 'The Third Day' can well be a rage in 2020 and an award favorite.
ALREADY RELEASED:
Black and Blue (2019)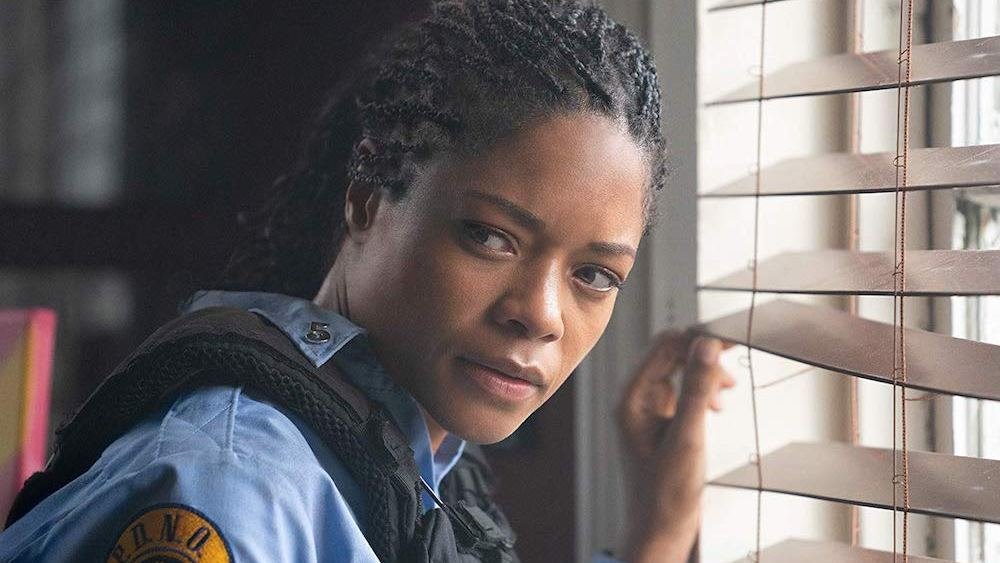 Directed by Deon Taylor, 'Black and Blue' is an action thriller. Peter A. Dowling has written the screenplay. It revolves around Harris' character Alicia West, a rookie police officer who has returned to New Orleans to join the police force. However, her idealistic world gets shattered in front of corrupt people at work. West witnesses her fellow cops committing crimes and try to erase the evidence.
Soon Alicia West finds herself in a race against time as she is torn between her moral dilemmas and is up against the cold hard world that treats her with suspicion. Despite an intriguing plot and strong performers, 'Black and Blue' failed to rise from the generic plot devices of these kinds of movies. Besides Harris, the film stars Tyrese Gibson, Frank Grillo, Mike Colter, Reid Scott, and Beau Knapp, among others. The movie had its world premiere at the Urbanworld Film Festival on September 21 this year. It hit theatres across North America on 25th October 2019.
Read More: Upcoming Queen Latifah Movies