Life can be really draining when you're trying hard to fit into the conformities of society. For many, this is not a choice but more of a compulsion. At work, in order to progress, you have to behave according to the expectations of your colleagues. At home, you have to provide for your family and be there for your family members no matter how horrible you feel yourself. And of course, when you're with most of your friends, you have to be who your friends want you to be just to get that sense of acceptance and belonging. More often than not, there are so many things that we just keep to ourselves because we're afraid of being ostracized for being different. But what if you get the chance to be who you truly are, express what you genuinely feel, not caring about being politically correct? That's probably the reason why many people resort to online relationships just to get an escape from the real world.
'Recovery of an MMO Junkie' is about one such relationship that explores all the awkwardness and complications that it leads to. While the whole concept of gaming-centric anime is quite common these days, this one takes a slightly different approach towards the genre and explores the impact of an RPG on the real lives of the characters. While watching this anime, a few people might complain about the typical setup and generic world-building of the fantasy RPG that has been portrayed. But from the first episode itself, it has been made very clear that the motive of the anime is to focus more on the world outside the game and not inside it. 'Recovery of an MMO Junkie' doesn't really have too many twists or turns but it's the simplicity of the show that makes it unique. And though the anime is more about social norms, it still covers a few MMO gimmicks here and there which might get the attention of some gamers.
When it comes to the visuals of the anime, it's raw and simple, which entirely suits its vibe. And if you look carefully, you'll also notice how it tries to mimic the stereotypes of RPG gaming using satire. The character expressions are major sellouts in this department of the show and the animation style becomes very subjective for this one. In the end, if you consider the Studio's overall budget, the animation quality and style is quite commendable.
'Recovery of an MMO Junkie' is the kind of show that slowly grows on you, so my advice to anyone who is going to starts watching it now would be to binge on it instead of going for a weekly format of viewing. I see this anime as more of an experience rather than something that leads you to a fixed goal. It can be a hit or miss, depending on what a viewer expects out of it. But I'm sure that most viewers will be able to appreciate it for what it truly is.
Recovery of An MMO Junkie Season 2 Release Date: When will it premiere?
'Recovery of an MMO Junkie' season 1 was released on October 10, 2017 and with a total of 10 episodes, it came to an end on December 12, 2017. A "special" 11th episode of the anime was also released with its Blue-ray BOX set on December 8, 2017. Soon after this, the anime gained quite a lot of popularity and even the manga doesn't directly give hints about where the story could be heading. Though the fans have already started to come up with their own fan theories and whatnot, the source material has been on a hiatus for a very long time now. The author, Kokuyo Rin, has had some serious medical issues since the year 2015 and it has been reported that she is still in the state of recovery.
The good news here is that the manga and the anime have not been canceled completely, which means that if the author's health improves, she will get back to writing more volumes of it. So as of now, there are no official updates or confirmations on the new season of the show and considering the situation, we can't really expect any news for a long time now. For now, fans will just have to wait and see if season 2 Studio Signal.MD's radar or not. If the anime does get renewed, we will update this section with 'Recovery of an MMO Junkie' season 1 release date.
Recovery Of An MMO Junkie English Dub:
You can stream 'Recovery of an MMO Junkie' season 1 on Crunchyroll with its original Japanese audio and English subtitles.
Recovery Of An MMO Junkie Plot:
Moriko Morioka, the main protagonist of the show, is going through a phase of mid-life crisis where she feels really pressurized by all the conformities of the world that surround her. She quits a job that she has had for the past 11 years and for the first time in many years, she feels happy. With a whole lot of time on her hands now, she decides to dive into the world of gaming to kill time and escape from her depressing reality. In an RPG game known as Fruits de Mer, she reinvents herself as a good looking male hero and dives deep into its world of fantasy, leaving behind all of her societal obligations. Soon, she befriends a beautiful healer named Lily inside the game's setup and starts to spend more time in the confinements of her home. She entirely engrosses herself into the full-time gaming lifestyle and only leaves her apartment when it's absolutely necessary.
Meanwhile, somewhere out there, there's another 28-year-old corporate worker named Yuuta Sakurai, who tries to escape his life through Fruits de Mer. One day at a convenience store, Yuuta and Moriko run into each other but because of their social awkwardness, both of them just ignore this chance encounter and leave it behind them. But little do they know that there is a lot more in store for them.
Recovery of An MMO Junkie Characters:
Moriko Morioka
Moriko Morioka is a 30-year-old woman who has worked in the sales department of a company for the past 11 years. But she finally decides to pull the cord and starts living her life as a NEET. She hates her life and thus, she tries to seek an escape from the fantasy world of an RPG game. She is a very quiet and introverted person and even when she does talk, she is extremely polite. Most people find her attractive and even appreciate her work ethic but she looks down upon herself and suffers from very low self-esteem.
Yuuta Sakurai
Yuuta is the male protagonist of the show who is a half-British elite employee of a leading trading company. Though he excels at his job, he doesn't really have a life apart from work and spends most of his time on an RPG online game. Once a person gets to know him well, he can be very friendly and caring. When he's around Moriko, he tends to be a little shy because he finds her really attractive. He has a big crush on Moriko but being the timid guy that he is, he finds it really hard to express it to her.
Lily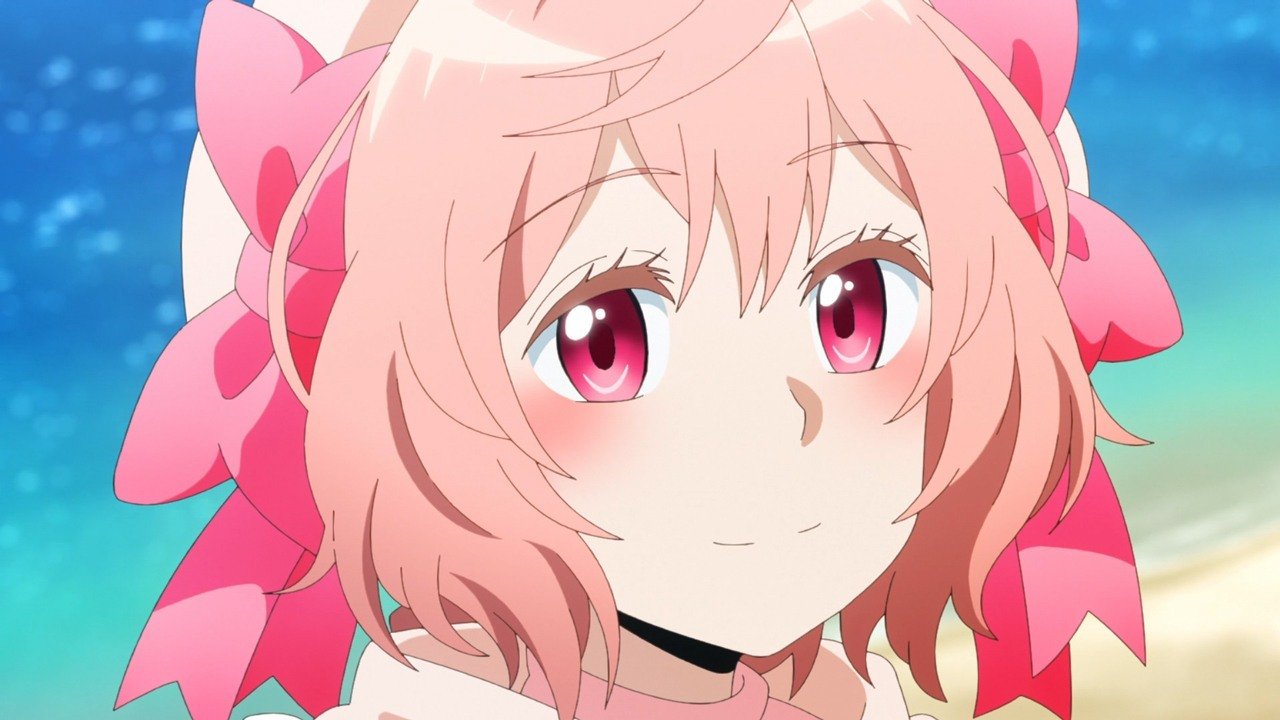 Lily is the female character inside Fruits de Mar, who is played by Yuuta. When she first meets Hayashi in the game, she really starts to empathize with him because he seems too engrossed in the game and shows no interest in being friends. Soon, Lily gets really attached to Hayashi and completely opens up to him.
Hayashi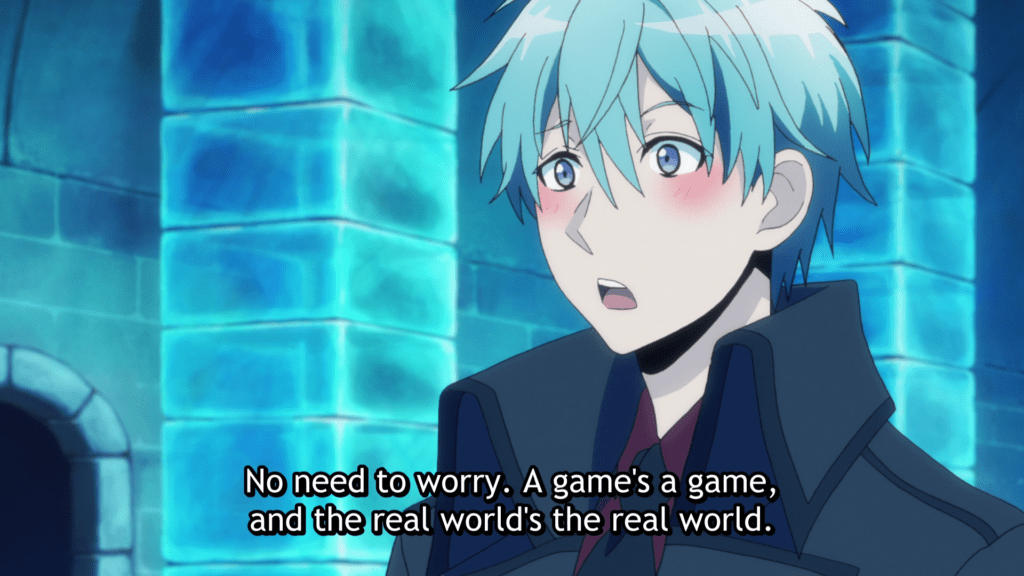 Hayashi is the male character inside the game, who has been created by Moriko. Many other gamers who cross his path would often describe him as someone who is very dedicated towards the game and shows no interest in socializing. He shows a lot of feminine traits through his reaction and because of this, many female gamers believe that he understands them more than any other male gamers.
Read More in Anime Preview: Fruits Basket Season 2 | Aldnoah.Zero Season 3