Whatever be the season, fall, summer, winter, or spring, we all love our dose of fashion. From shoes to trinkets, jewelry, and apparels, everything that defines our look can be deemed as fashion. And this topic makes for such a huge collection of films. From the likes of 'The Devil Wears Prada' to 'Princess Diaries' and 'Confessions of a Shopaholic', each of these titles makes for an engaging watch due to their strong usage of fashionable elements. So of course, there's nothing more we love than a good fashion flick. Be it a documentary or a light-hearted comedy, they minimize our stress levels and transport us to a dream world. So, here's the list of really good fashion movies on Netflix that are available to stream right now:
13. House of Z (2016)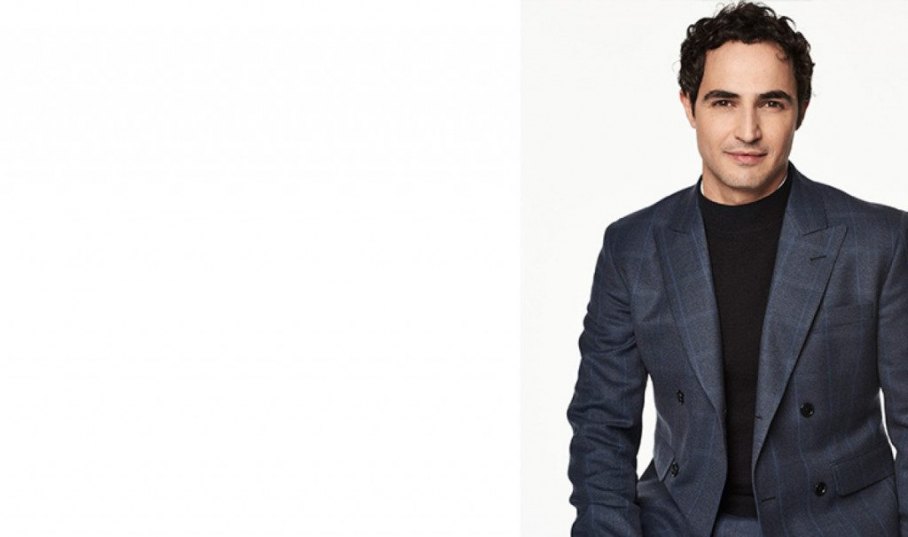 'House of Z' is all about the iconic fashion designer Zac Posen. It chronicles his quick rise to immense fame at the mere age of 21. The story also describes how his brand fell out of favor in the market and how he had to struggle to revive its image. In this real-time portrait of one of the world's most creative artists and innovators, you get to see the actual scenes behind the glamorous curtain of a globally leading brand. It also depicts the ever-complicated relationship between art, creativity, and business.
12. Jeremy Scott: The People's Designer
(2015)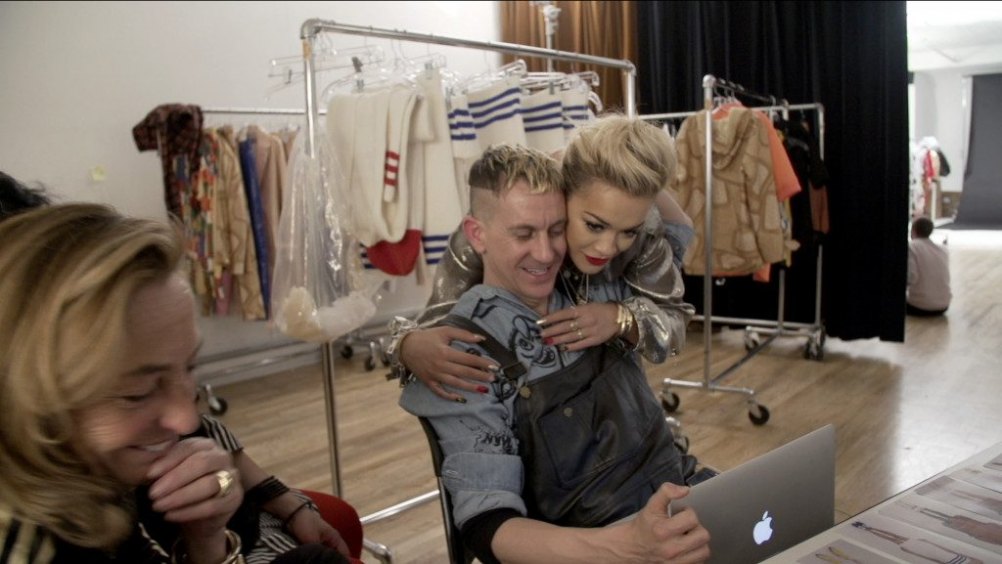 'Jeremy Scott: The People's Designer' arrives from director Vlad Yudin and was released in 2015. Its story revolves around the life of the famous American fashion designer, namely Jeremy Scott and and the events that led to his success. It chronicles his journey from the humble roots on a Missouri farm to creative director of Moschino. The movie also features several celebrities whose lives and fashion choices were influenced by Scott. Some of the notable personalities who make appearances here are CL from 2NE1, Jared Leto, Miley Cyrus, Rihanna, Lady Gaga, Devon Aoki, Katy Perry, Rita Ora, Paris Hilton, ASAP Rocky, and Nicky Hilton.
11. Franca: Chaos and Creation
(2016)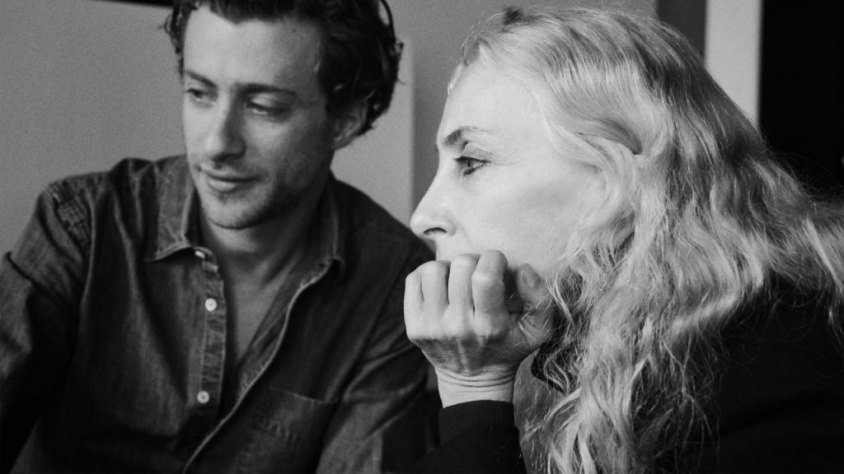 'Franca: Chaos and Creation' arrives from director Francesco Carrozzini, who created this story from his own personal experiences. In this beautiful movie, he curates an intimate portrait of his mother, Franca Sozzani. The latter served as the iconic editor-in-chief of Italian Vogue. Franca was primarily noted for her groundbreaking contributions to the magazine, which ranged from the ridiculous to the sublime. Her surprising ideas and controversial magazine covers came as a path-breaking change during those times, shattering the conventional rules and setting a high bar for fashion, art and commerce.
The movie does a fantastic job in exploring the sensitive subject matter, which is mainly about shaking up the status quo and occasionally redefining the concept of beauty. Covering events such as the legendary "Black Issue" and the "Plastic Surgery issue", Carrozzini tells this story by featuring interviews with several prominent personalities like Karl Lagerfeld, Bruce Weber, Baz Luhrmann, Courtney Love and several others. He is successful in giving a detailed insight into his mother's creative process as well as a peek into her vulnerabilities, both in the past and present. Emotional, thoughtful, and enriching, this movie is an epic story that almost seems like a love letter from a son to his beloved mother. And yes, it gives you a glimpse of some of the prominent changes that were introduced to the world of fashion during those times. Hence, it is a definite inclusion on our list.
10. Rip Tide
(2017)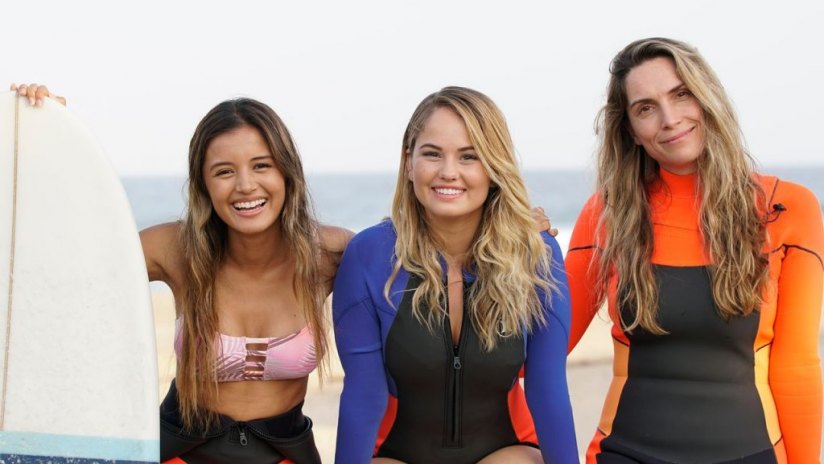 Taking a break from serious, non-fiction documentaries, let us now embark into the realm of fictional fashion dramas. Our next title is 'Rip Tide', the 2017-released Australian teen drama film, which arrives from director Rhiannon Bannenberg, producer Steve Jaggi and writer Georgia Harrison. Starring Debby Ryan as the protagonist Cora Hamilton, this coming-of-age movie introduces us to Cora (An american model) who travels to an Australian beach town in order to connect with her family and ambitions. Before coming here, she was employed in a New York modelling agency, while her mother was trying to secure her a lucrative contract with an established organization.
However, Cora is too bogged down with the pressures of city life. In one incident, when she offers her personal ideas on improving one of the outfits that she is wearing, she is brushed off by the director of the photo shoot. Again, when Cora runs out of the shoot in an emotional state, she falls off the stairs, which is recorded in a video that soon becomes viral. After all these mishaps, she visits a town near the beaches of Australia to spend some time with her Aunt Margot and escape the attention that the video has created. She is welcomed into the neighborhood and is at peace while staying in this relaxed community. Now, she must decide if she wishes to stay here or return to her fast-paced, career-driven city life.
9. Dries
(2017)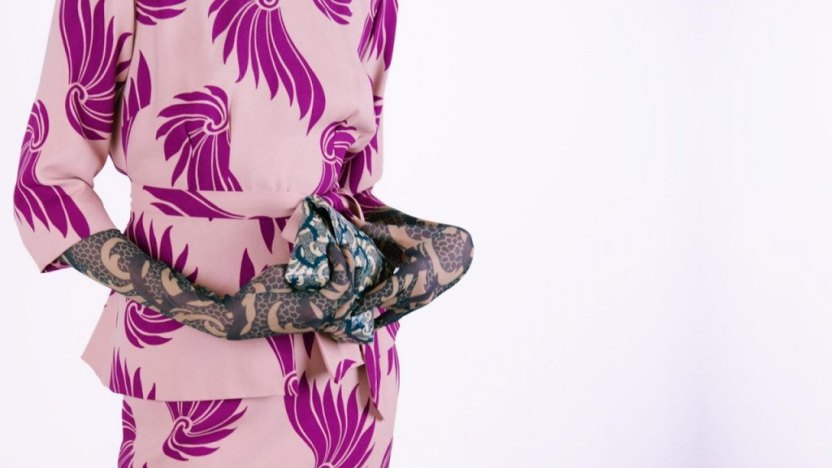 'Dries' lends a detailed insight into the life of the renowned fashion designer, Dries Van Noten. Again a documentary, this one, based on true events, chronicles the life, mind and creative heart of the master fashion designer, who had independently survived an industry driven by fashion consolidation and globalization for 25 years. In the narration, Reiner Holzemer follows him for one year and gives a first-hand account about four of his famed collections.
8. Manolo: The Boy Who Made Shoes for Lizards
(2017)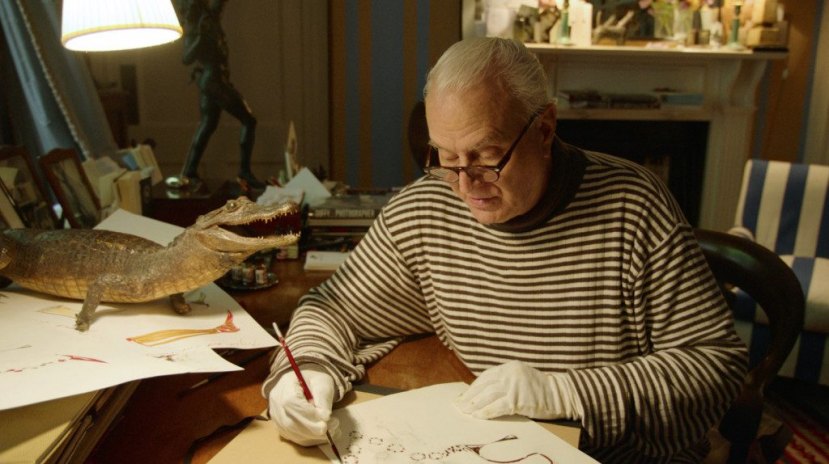 Yet another documentary, 'Manolo: The Boy Who Made Shoes for Lizards' offers an in-depth portrait of the legendary shoe designer, Manolo Blahnik. The film gives a detailed, behind-the-scenes account of the shoe maker as he speaks about his creative process. Additionally, the format of the movie also features celebrity fans who give their own views about his work.
7. Supermodel
(2015)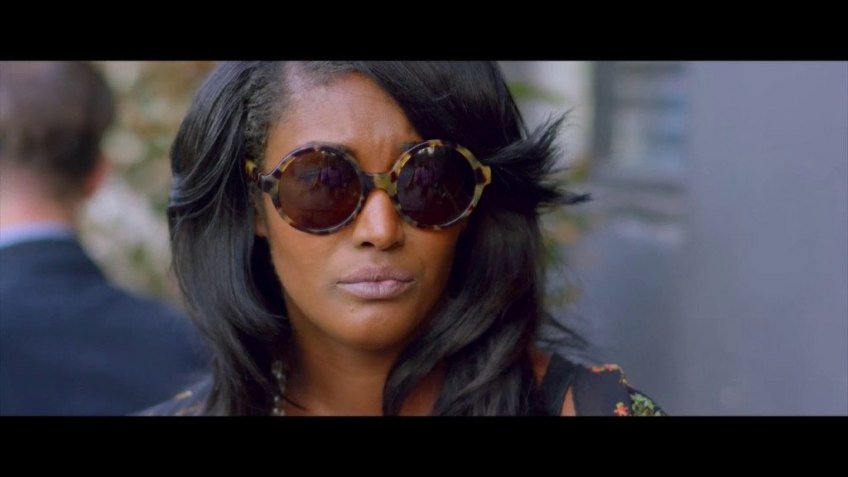 'Supermodel', directed by Shawn Baker and Datari Turner, starring Tyson Beckford, Sessilee Lopez, Tatyana Ali, Fat Joe and Roger Guenveur Smith, and produced by Datari Turner, was released in 2015. The plot of this story is centered around a young, regular girl from the Brooklyn housing projects. She rises from her ordinary roots and journeys from the subway to the runway, transforming into one of the most sought after models in the fashion industry. But the world of glamour and high stakes is not pleasant at all times. And the glitter and shimmer is obviously not real. If you wish to get some insights into the ruthless world of fashion, that is packed with cut-throat competition, schemes, and backstabbing, then this is the film for you.
6. Macho
(2016)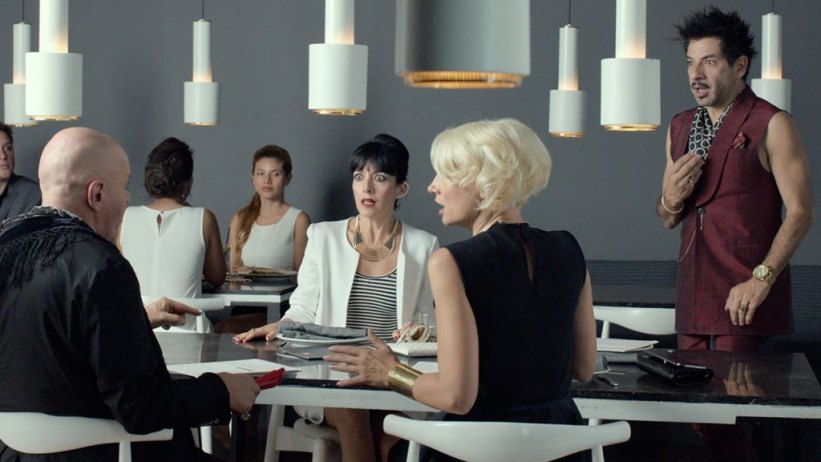 'Macho', a Mexican movie, is about Evaristo 'Evo' Jiménez, a renowned gay fashion designer of women's clothing. However, when a team of documentary creators start filming their latest season of a certain docu-series, they almost discover that he has slept with 322 women in the past 18 months. Surprisingly, there is not a single man in his encounters. Therefore, when Evo realizes the dangers of his actual identity getting disclosed, he reluctantly agrees to seemingly date the handsome new office boy, Sandro, so as to cover up his heterosexuality. Sandro is gay and the arrangement leads to a lot of confusion when he starts getting the wrong signals from Evo.
5. Casablancas: The Man Who Loved Women
(2016)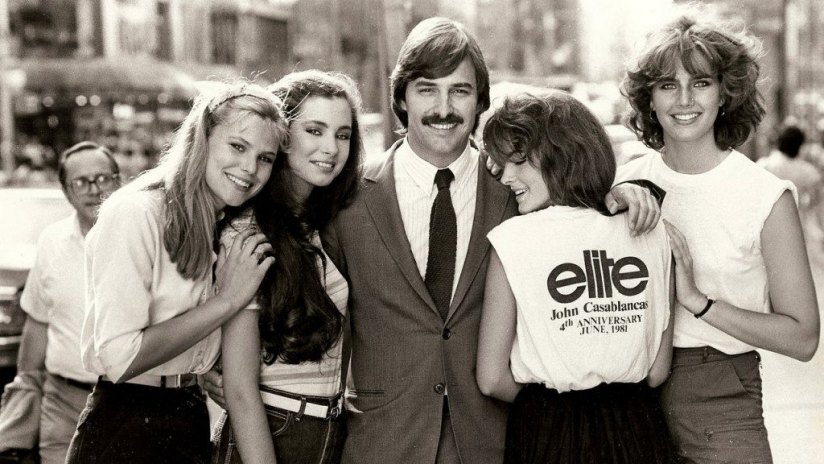 A biographical documentary, 'Casablancas: The Man Who Loved Women' documents the rise and success of John Casablancas, the founder of Elite modeling agency. He was the person who had invented the term and concept of supermodel, long back in the 1970s. And thanks to him, names such as Naomi, Cindy, Linda, Iman, Gisele and Kate are such important parts of our present popular culture.
Read More: Best Inspirational Movies on Netflix
4. The True Cost
(2015)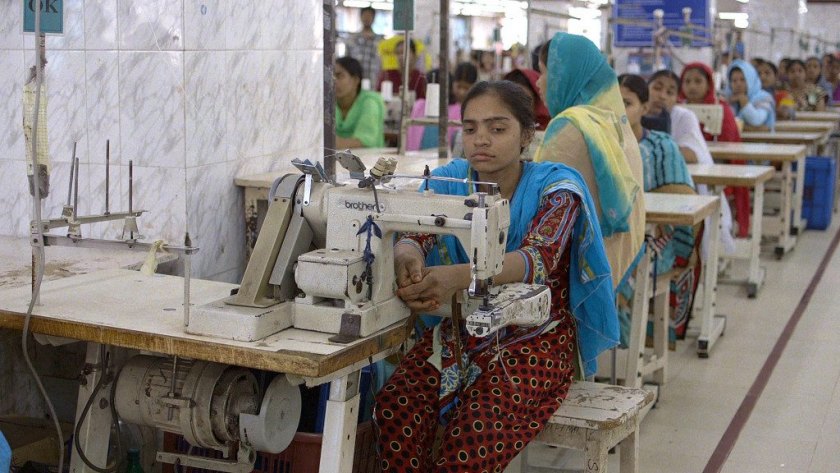 We know about big clothing brands and the glam that precedes their names. But what are the actual roots behind the genesis and manufacturing of these apparel lines. 'The True Cost' is a documentary that chronicles the stories behind the clothes we wear, the people who make them, and the impact this industry has on our world. We buy clothes at much cheaper rates than before, but have we ever thought how they have impacted human and environmental costs over the years? In this groundbreaking documentary, you learn one important thing — who really pays the price for our clothing?
Read More: Best Vampire Movies on Netflix
3. Maddman: The Steve Madden Story
(2017)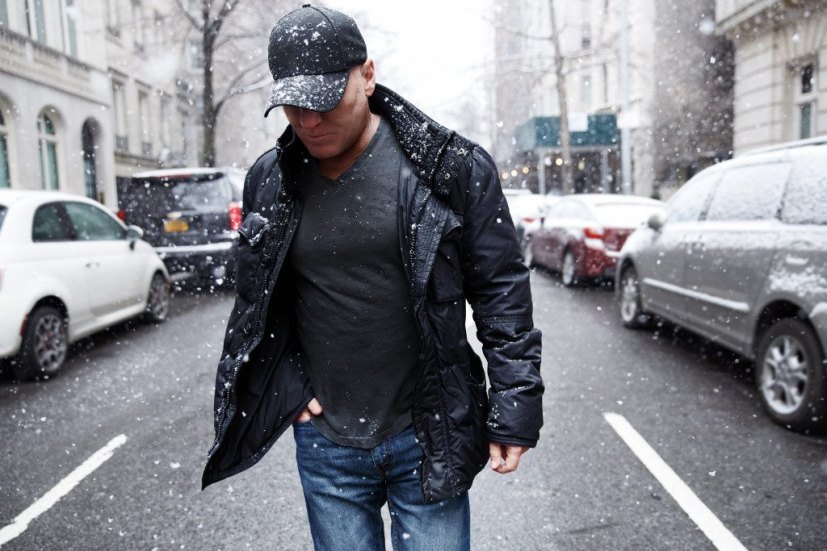 An incredible film that chronicles the rise, fall, and resurrection of Steve Madden, our next title revolves around that legendary man who created a billion dollar fashion empire. His brand's shoes can be found in the closet of every American woman. And if you are an owner of one such pair, then check out this film. It tells how Madden rebuilt his life after his imprisonment because of being involved with the notorious Wolf of Wall Street, Jordan Belfort.
2. Sneakerheadz
(2015)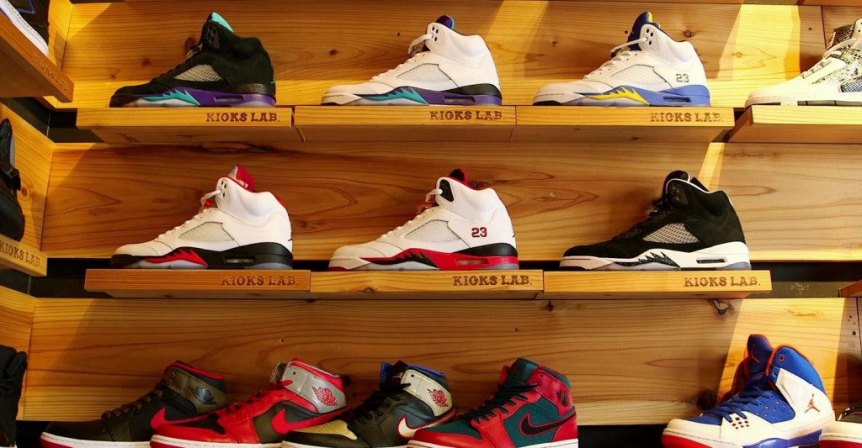 Sneakers are in trend now. And this film lends a detailed insight into the culture of sneaker collection. It also documents how this line of footwear has culturally impacted the world. Athletes, rappers and sneaker hoarders show off their catalogs in this enriching movie.
Read More: Best Teen Movies on Netflix
1. Making the American Man
(2016)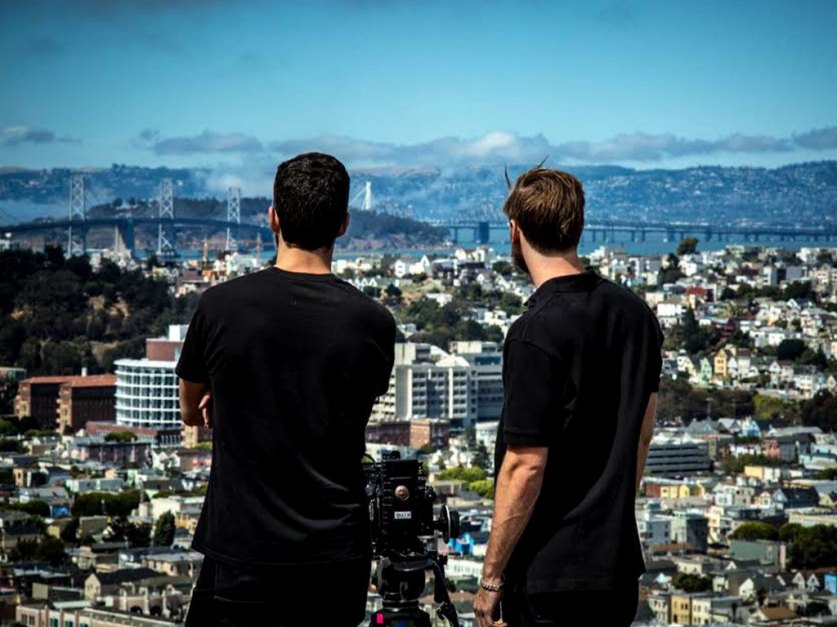 Our last movie on this list is yet another documentary film that explores modern masculinity in America. It gives information about companies that mainly deal in products for men. In short, it is a recount of American-made products, exclusively for males and the re-emergence of apparel manufacturers in the US.
Read More: Best War Movies on Netflix