A lot of people confuse kids' movies with animated and anime flicks, which isn't the case all the time. For kids between ages 5 to 10, there are a lot many other live-action movies to choose from. Earlier, filmmakers usually didn't venture into genres like action, horror, sci-fi, if they wanted to appease kids of a certain age group. Things have changed now. Kids are also loving sci-fi, action and horror flicks, though it is difficult to conclude whether it's the kids or the filmmakers who've evolved.
Another change that has happened over the years is that adults are loving the so-called kids' movies too. Take the example of 'Kung Fu Panda' or 'The Incredibles' that have been incredibly popular both among kids as well as adults. Not only that, but kids have also invaded the live-action space too and have pretty much been watching movies which we thought would appeal only to the grown-ups. 'Avatar' and 'Star Wars' are good examples. Netflix has so many kids movies that sometimes it is incredibly hard to choose what to watch next. We've managed to compile several amazing kids flicks — from classic animation films to live-action adaptations, from spooky to musical movies. The list includes funny kids movies, scary kids movies, classic kids movies, Halloween kids movies and Christmas kids movies.
19. Race To Witch Mountain (2009)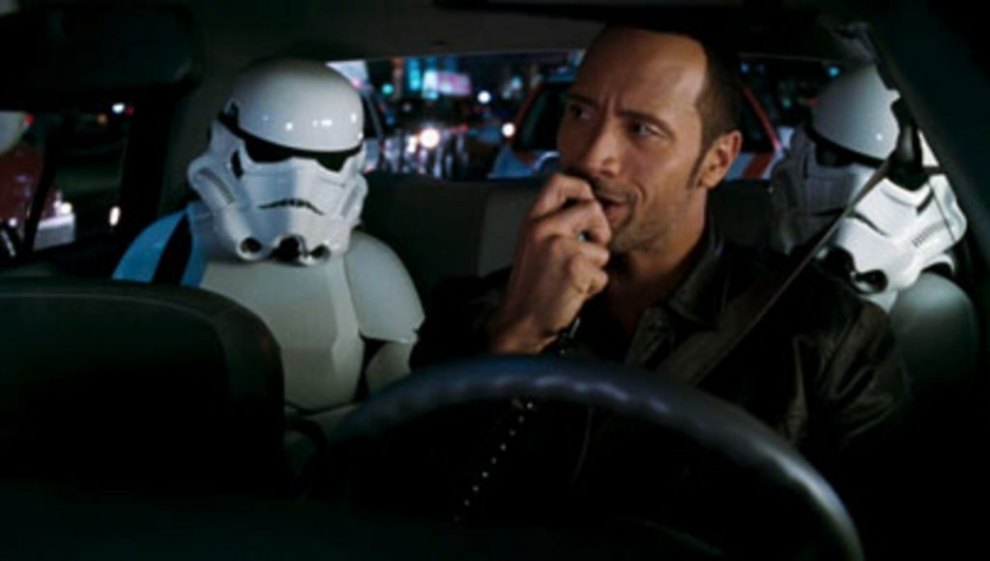 This science-fiction/action film sees Dwayne Johnson playing the leading character of Jack Bruno, a cab driver in Las Vegas who suddenly finds two children in the back of his car. They introduce themselves as Sara and Seth, but later we come to know that they have just taken human forms, but are extraterrestrial beings who have entered the earth in order to protect it from a dangerous alien assassin called Siphon. In the meanwhile, government agent Henry Burke sets out to capture these kids. A simple cab driver, Jack finds himself in a rather dangerous situation, but tags along in order to help Seth and Sara in whichever way possible. The film does not really hit the mark in terms of story or character build-up. The special effects aren't that impressive as well. However, 'Race To Witch Mountain' managed to become a major box office success.
18. Ballerina (2016)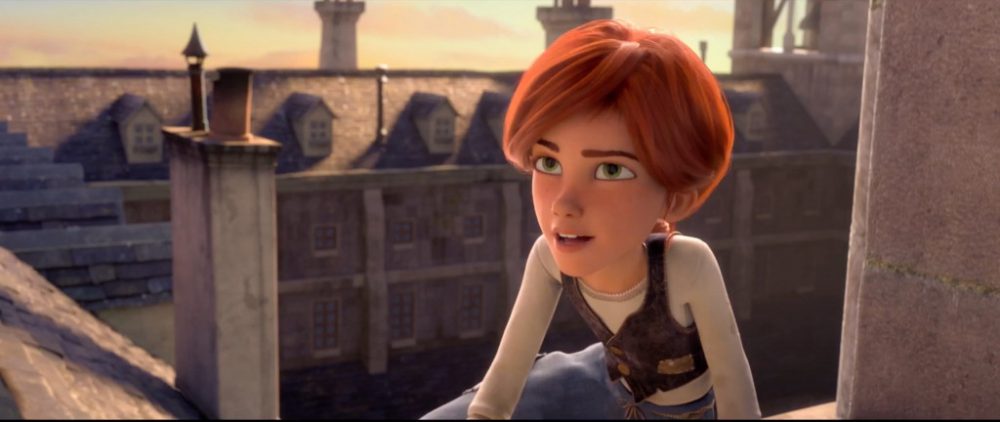 Also titled 'Leap!', 'Ballerina', set in the 1880s France, revolves around Felicie. Felicie is an orphan kid who dreams big to become a ballerina. To fulfill her dreams, she elopes with her friend Victor to Paris, where Victor starts working as an office boy under Gustave Eiffel, the famed builder of The Eiffel Tower. Felicie is rescued by Odette, a former prima ballerina who walks with a limp and works at a local opera as a cleaner. Felicie spies on Camille, the daughter of a wealthy restaurant owner, while the latter practices in the opera. When a postman is about to deliver a letter to Camille that states her acceptance into the prestigious Paris Opera Ballet, Felicie decides to pose as Camille and enters the Paris Opera Ballet instead, where she's all set to play the leading lady Clara in a play called 'The Nutcracker', soon before her ploy is uncovered.
Read More: Best Gay and Lesbian Movies on Netflix
17. Penelope (2006)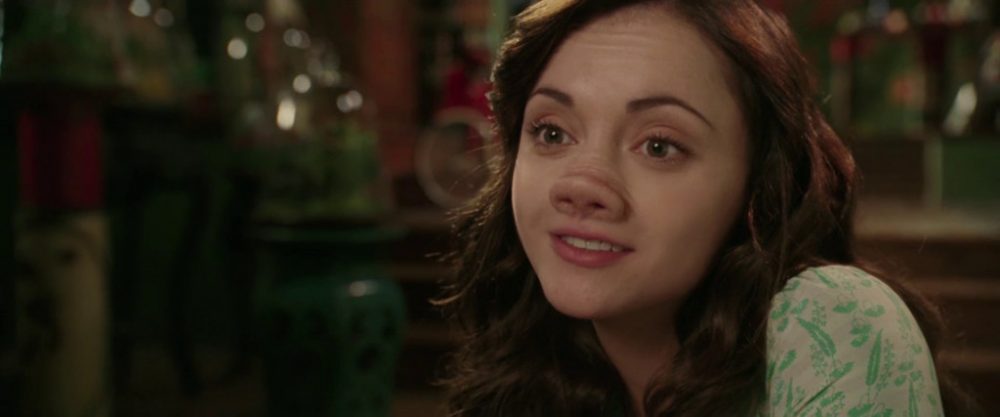 Penelope belongs to an affluent family which supposedly has everything against her. She's also affected by the mysterious Wilhern's spell, which gives her the eyes and nose of a pig (well, somewhat). The spell will be broken only if she manages to find herself a suitor and a true love who would accept her the way she is and loves her back. Max is a reporter who wants to get a photograph of Penelope, as he's heard many tales around her while 'Penelope' prepares to elope from the clutches of her family and the boundaries set by her near and dear ones to explore the world on her own. An undying love story and the story of becoming, 'Penelope' will impress you with its oddities.
Read More: Movies That Will You Cry on Netflix
16. Bolt (2008)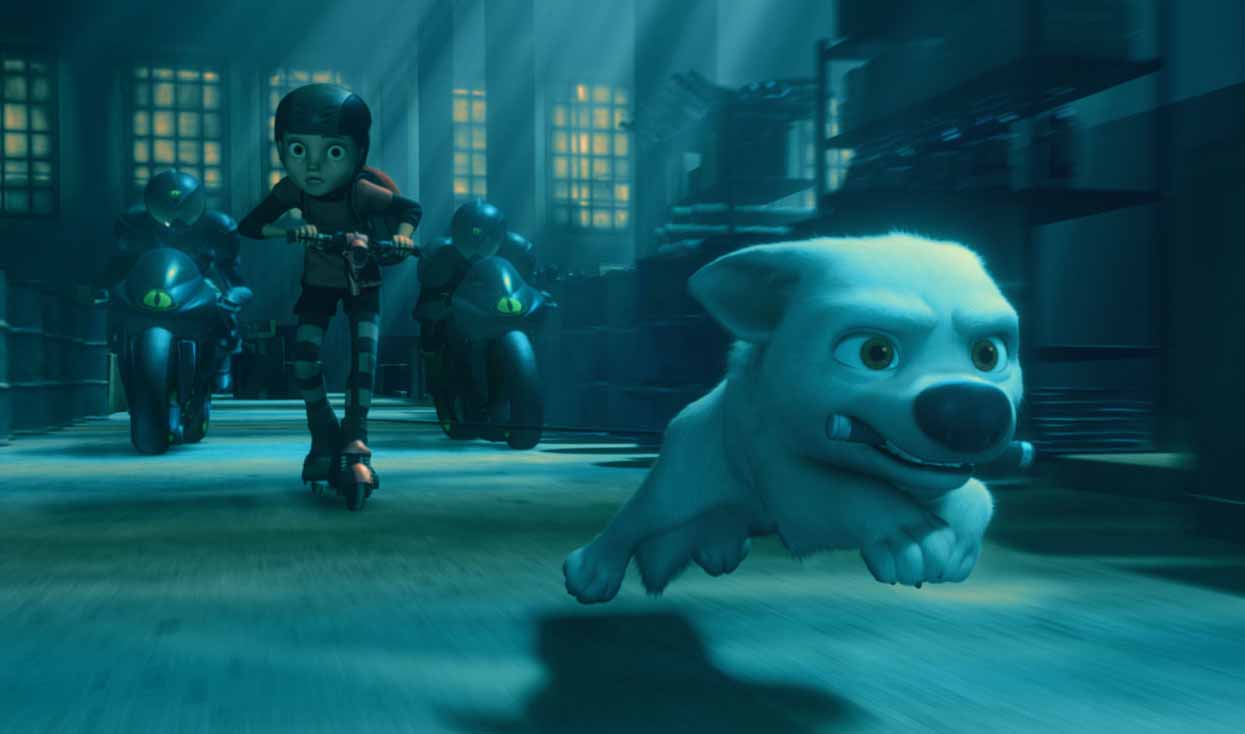 The story of a brave white shepherd dog who needs to find his way out all by himself in this dog-eat-dog-world, 'Bolt' begins with a young Penny adopting the little Bolt. As they grow up, Penny and Bolt start working in a television series called 'Bolt' which is the story of an all-powerful dog who has superpowers and saves his friend Penny at the time of need. When 'Bolt' suspects that Penny has been abducted, he ventures out of the film set in order to find her, only to realize that he was mistaken and he's the one who's missing. Bolt's journey from New York City to find Penny and reunite with her human friend is not without any ordeal, but he makes new friends and acquaintances and finds out all his superpowers were made up for the sake of television. 'Bolt' is funny, inspiring and boasts of spectacular animation, thus making it an amazing kids movie.
Read More: Best Original Shows on Netflix
15. Cloudy with a Chance of Meatballs (2009)
Flint Lockwood is a young zealous scientist who has invented the FLDSMFDR, a device that converts water into food. Owing to and learning from his past failures as an upcoming scientist, and given the socially awkward person that he always has been, Flint has pinned high hopes with his latest invention. During the first run of the device, it's raining cheeseburgers on the town island of Swallow Falls, much to the respite of the locals and the greedy mayor, who plans on turning the place into a tourist destination while continuing his voracious eating. Flint must capitalize on his scientific prowess to shut the machine down despite strong opposition from the mayor. 'Cloudy with a Chance of Meatballs' boasts of a novel, never-heard-before script and is a heartwarming story of the transformation of Flint Lockwood as a person.
Read More: Best Zombie Movies on Netflix
14. The Christmas Chronicles (2018)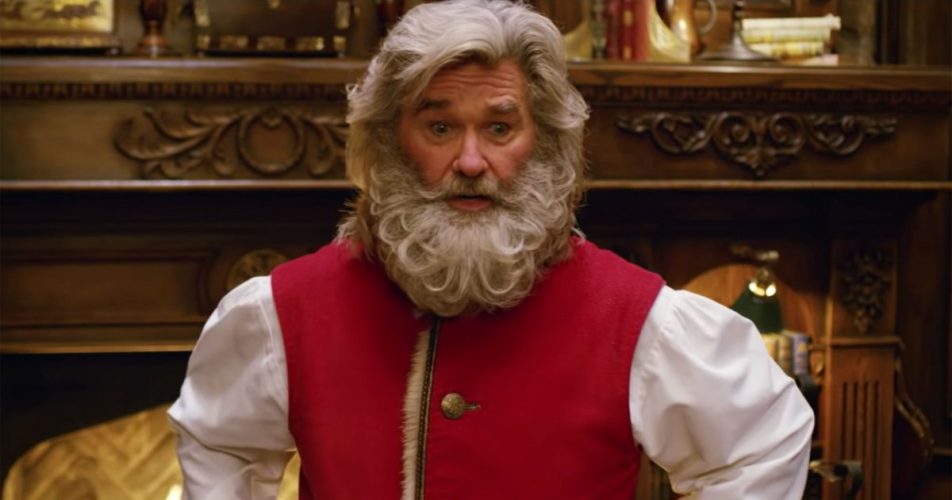 A recent addition to Netflix, 'The Christmas Chronicles' revolves around Teddy and Kate, two teenage siblings who live with their workaholic mother. Their father had passed away in an incident and all they share amongst them is a dysfunctional family. Teddy is into drinking and partying and their mother often works overtime at the local hospital. On Christmas Eve, as their mother had to leave for the hospital owing to an emergency. Kate finds her late father's camcorder which has a recorded message for Santa Claus. Kate and Teddy hatch up a plan to catch a glimpse of Santa by hiding the camera and waiting up. I need not tell what happens after. 'The Christmas Chronicles' is predictable, still makes for a watchable story, especially for the kids.
Read More: Best Christian Movies on Netflix
13. Angela's Christmas (2017)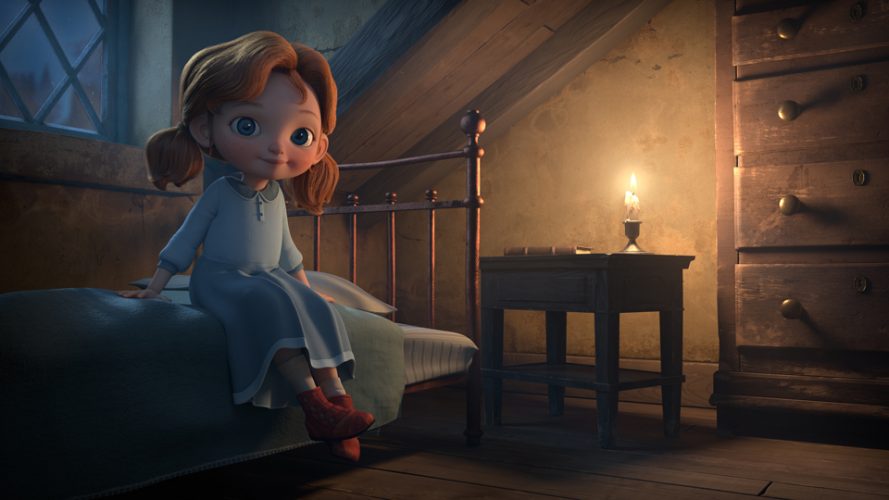 A typical Christmas story tailor-made for the kids, 'Angela's Christmas' is all about 6-year-old Angela, a girl who lives with her single mom and her three siblings in Limerick, Ireland. On Christmas Eve, her mother's challenge is to get all four of her kids ready for the church, while Angela fights with her brothers, for they don't have enough warm coats. As the family joins the rest of the crowd at the church, a curious Angela notices the Baby Jesus who is only in a diaper, much to her resentment, given it is very cold outside. She makes a commitment to herself to keep Jesus warm, something that sets her off on an adventure she couldn't imagine. A heartwarming, uplifting story, 'Angela's Christmas' is a perfect watch for the Christmas Eve.
Read More: Best Feel-Good Shows on Netflix
12. Okja (2017)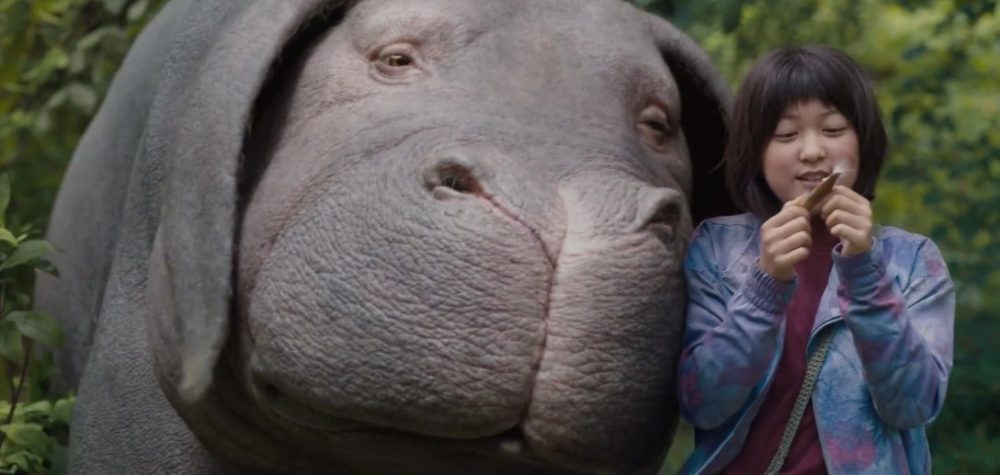 Bong Joon-ho's masterpiece is a wondrous tale of the love and togetherness between Mija, a young South Korean girl, and her lovable super-pig, a beast named Okja, 'Okja' is a heartwarming and tear-jerking tale which you won't regret seeing. The movie begins with Mija and Okja playfully wandering in the woods and the mountains — something that's been happening from the past 10 years. Things go awry when their family-owned corporation picks up Okja and transports it to New York — a ploy led by Lucy Mirando, the CEO of Mirando Corporation. Mija has to fight wealthy businessmen, powerful henchmen and crony capitalists to bring her friend home, which is not going to be an easy task. 'Okja' is a must-watch for the fans of kids' movies and South Korean movies. Easily one of the best flicks on this list.
Read More: Best German Movies on Netflix
11. Tarzan (1999)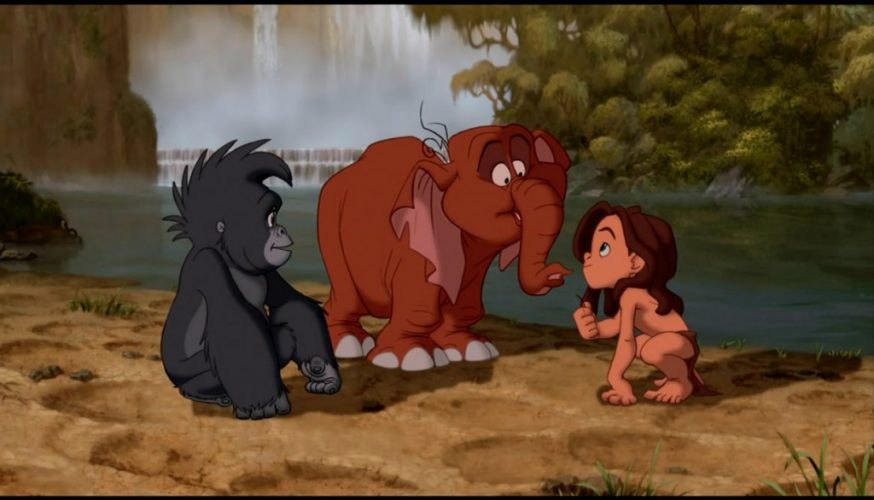 The uber-famous tale which every child would've heard of, 'Tarzan' is the telltale of its titular character, a wonder-boy who was originally an infant and the son of a British couple who has taken refuge inside Congo's rainforest following a shipwreck. The couple is killed by a tiger named Sabor after they've built a treehouse that houses their infant son. A gorilla Kala, after hearing the infant's cries, heads to the treehouse and takes him in, for her own son was also killed by Sabor. The infant comes to be known as Tarzan who is at crossroads after realizing he really is a human. He falls for Jane, another British explorer and has to fight Clayton, a hunter and Tarzan's arch-nemesis who threatens to put the forest's fauna into jeopardy.
Read More: Best Classic Movies on Netflix
10. Divines (2016)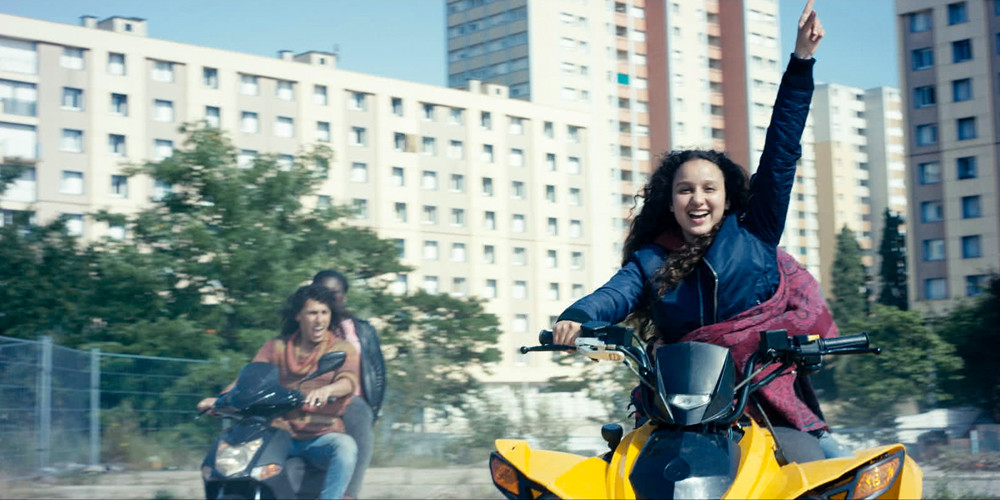 Nominated for a Golden Globe, 'Divines' follows a teen from a dysfunctional family from Paris. She comes across a young dancer who turns her life upside down. Although the plot seems pretty simple on the surface, it is actually quite complex. Scene after scene, the characters, the settings, the relationships, every element comes with incredible strength. From a classroom argument to a daughter-mother discussion, almost every scene is heart-breaking. 'Divines' is a film about survival in a mad world in which the characters feel incredibly real. Actresses Oulaya Amamra and Déborah Lukumuena are incredible and I'm sure we will hear more about them in the future.
Read More: Funniest Movies on Netflix
9. White Christmas (1954)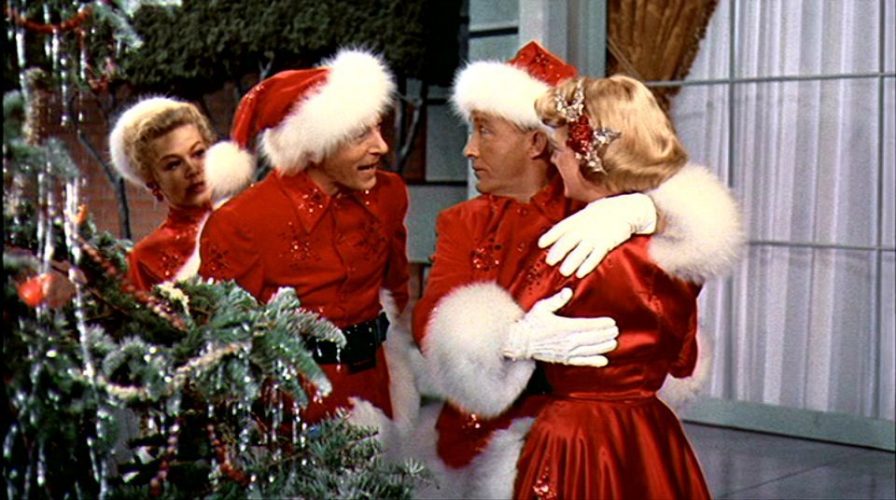 I urge you not to look at the year of this movie's release while judging it. 'White Christmas' is a near-perfect Christmas story revolving around two friends, Bob and Phil. They are song and dance men and are known to be among the famous Broadway producers. Betty and Judy are sisters and are into the dance and song act themselves and as their paths cross with Bob and Phil, Bob is immediately smitten with Betty. The four of them agree to perform at the Vermont Lodge on Christmas Eve and as they arrive at the lodge, they find the lodge belonging to one of their commanding officers during the second world war – Major General Thomas F. Waverly.
Read More: Best Holiday Movies on Netflix
8. Coraline (2009)
When Coraline moves to an old house, she feels bored and neglected by her parents. But she finds a hidden door with a bricked up passage. There she finds another world that is a strangely idealized version of her home, but it has sinister secrets. Based on a book by Neil Gaiman, this film is visually amazing and has a powerful storyline. Its director is Henry Selick, also known for his work in 'The Nightmare Before Christmas'. Therefore, expect a very entertaining but extremely creepy and eerie film.
Read More: Best Alien Movies on Netflix
7. The Little Prince (2015)
Believe it or not, the animation is superior and the story is equally compelling in this French-English animated feature which is centered around a little girl, known as The Little Girl. The movie begins with a mother who cares for her daughter and likes to plan everything for her in advance, like studies, career, etc. Currently in school, The Little Girl is intrigued by her neighbor, an old man who was an aviator once, but she is too busy to meet the man herself. After a lot of pondering, when she finally gets to meet him, he tells her about The Little Prince he once met, leading to a magical and emotional journey of the Little Girl she would've never expected. 'The Little Prince' received a thumping response from critics and audiences alike and has some of the most stunning visuals in the animation space.
Read More: Best Animation Movies on Netflix
6. Coco (2017)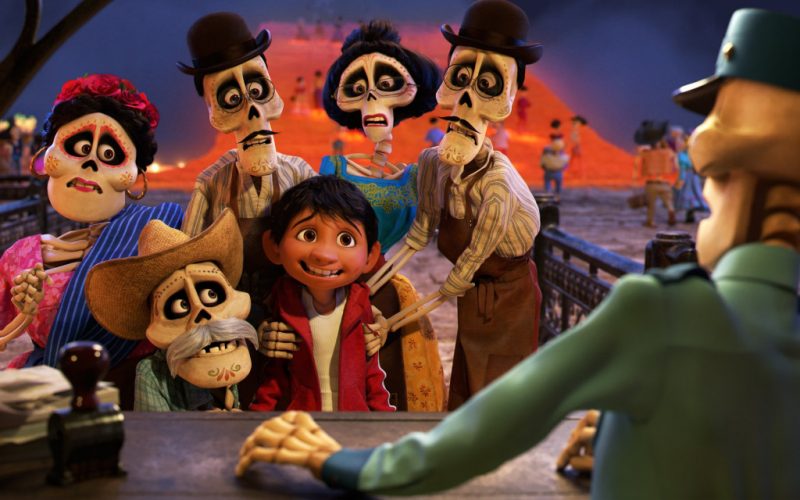 Arguably one of the most beautiful, visually stunning and compelling animated movies ever made, 'Coco' begins its narrative with Miguel, a Mexican boy born into a shoemaker family. There is an apparent ban on playing and listening to music in their family, as Miguel's great-great-grandfather had left his wife and daughter for the love of music. Miguel wants to be a musician and idolizes la Cruz, one of the late singers from his town.
On the day of the dead, following a squabble with his family members, Miguel steals la Cruz's guitar and gets teleported to the Land of the Dead. To return to the Land of the Living, he must receive a blessing from one of his dead relatives and he finds out La Cruz is none other than his great-great-grandfather. 'Coco' is a fulfilling flick that is a must-watch for all the kids and grown-ups alike.
Read More: Best Romantic Movies on Netflix
5. Mowgli: Legend of the Jungle (2018)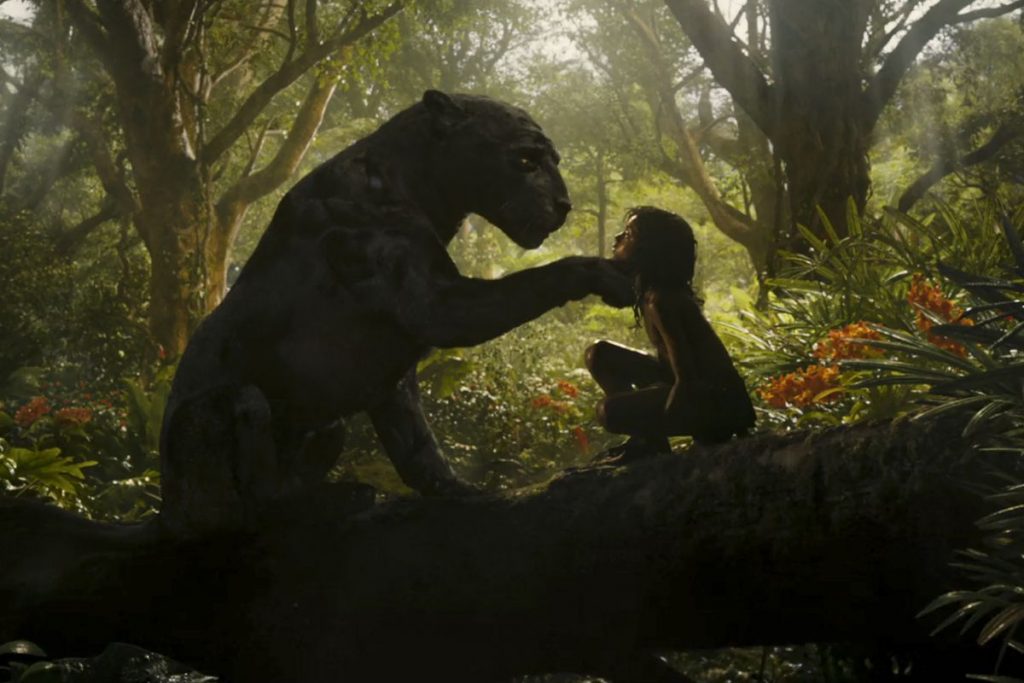 This live-action animation film was first developed by Warner Brothers before they decided to sell off the project to Netflix when Disney's 'Jungle Book' released in 2016, despite being deep into production. Directed by Andy Serkis, this film stars eminent actors like Christian Bale, Cate Blanchett, Benedict Cumberbatch, and Naomie Harris. The story of 'Mowgli: Legend Of The Jungle' is based on British author Rudyard Kipling's collection of stories called 'All the Mowgli Stories'. The central character of this story is the eponymous boy who was left in the jungle by his biological parents after which a wolf family takes him in and raises him as one of their own. We follow Mowgli's life as he goes through various adventures and later tries to fight off the cruel Shere Khan.
4. Rim Of The World (2019)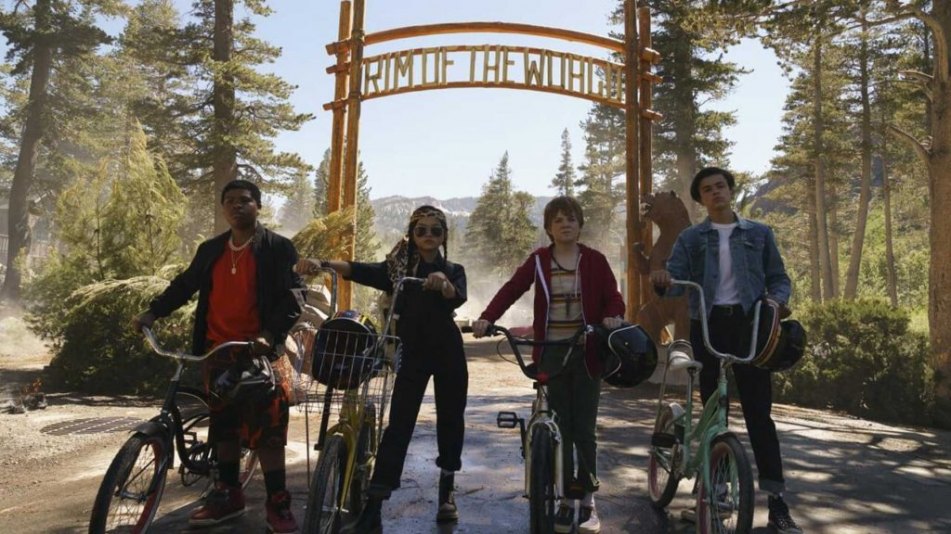 Written by Zack Stentz and directed by McG, 'Rim Of The World' is an action/adventure film for kids which is bound to remind you of such 1980s movies like 'E.T. the Extra-Terrestrial', 'Explorers' and others. Four young school children are the central characters of this film, three of whom we meet for the first time when they go to a summer camp known as 'Rim Of The World'. They come across the fourth kid during a canoeing trip, and this is when the children notice weird natural phenomena and when they return to the camp, they find that the entire area has been evacuated. This is when a spaceship lands in front of them, and an astronaut steps out of it. She hands these kids a key which they must take to NASA in order to stop the aliens. However, its main problem is that the film does not offer anything out of the ordinary.
Read More: Movies Like Tangled
3. See You Yesterday (2019)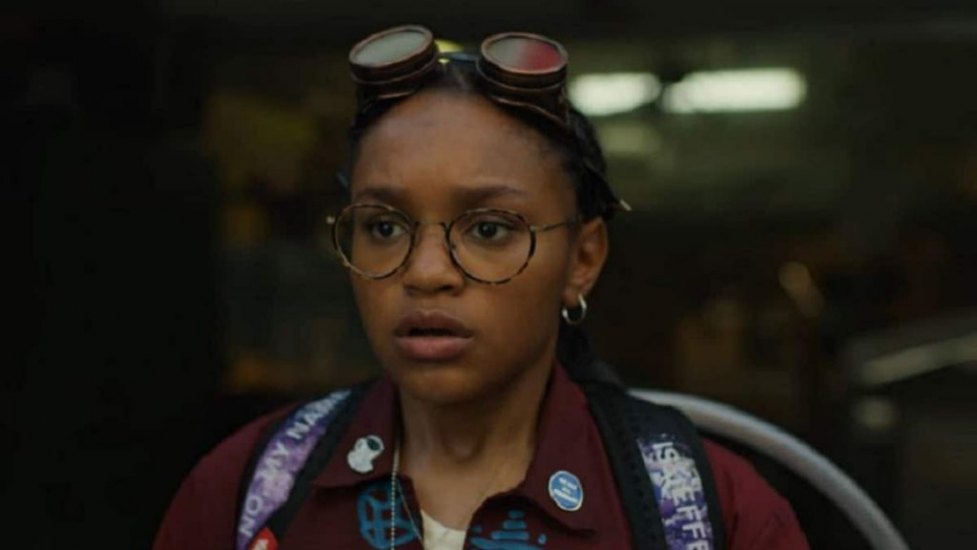 A thoroughly entertaining science fiction film, 'See You Yesterday' is a Netflix original production directed by Stefon Bristol. The central character of the film is a young school-going girl called C.J. Walker who is exceptionally brilliant when it comes to science. With her immense knowledge in the field, C.J. is able to build a time machine that looks like a backpack. C.J. plans to use it to retrieve her brother who has recently passed away. However, in trying to do so, C.J. forgets that one should never mess with the continuity of time, and this mistake can now cause her a great deal of trouble. With great performances and a cool storyline, 'See You Yesterday' is a film anyone shouldn't miss'.
Read More: Movies Like Spirited Away
2. The Spiderwick Chronicles (2008)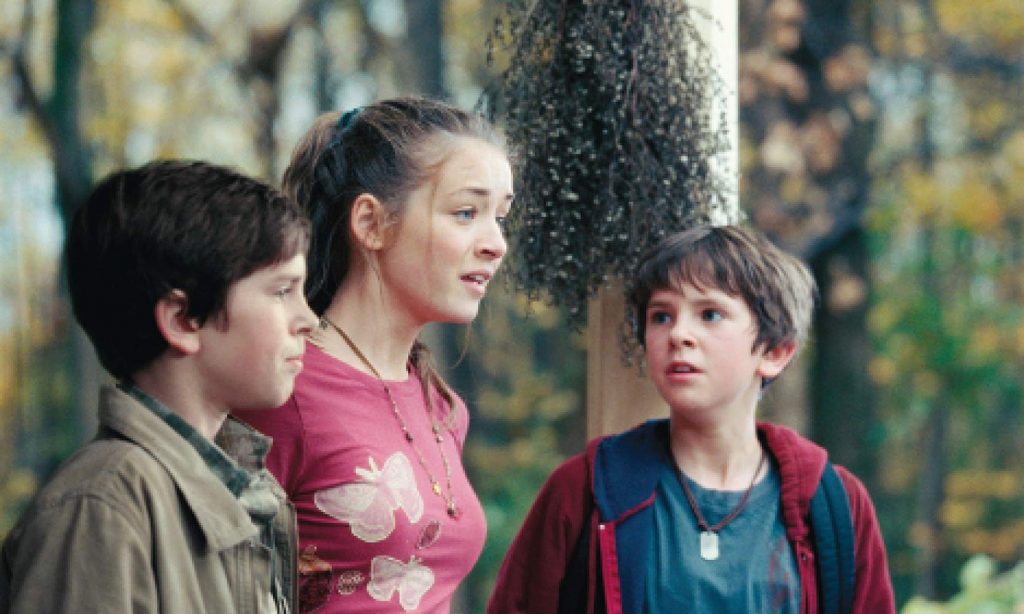 Based on a similarly-titled book by Holly Black and Tony DiTerlizzi, this 2008 film centers around the lives of twin brothers Jared and Simon Grace, who have just moved into a new home called Spiderwick Estate along with their mother and elder sister. Soon enough, the children and their mother notice strange inexplicable occurrences in the house. On finding no explanation of the same, the others think Jared is playing a prank on them. On further investigation, they discover a secret of their house and soon find themselves deep into a world of magic and wonder. Remember that this film is not really for the smallest children since it has some elements of genuine suspense and thrills in it.
Read More: Movies Like Juno
1. Spy Kids (2001)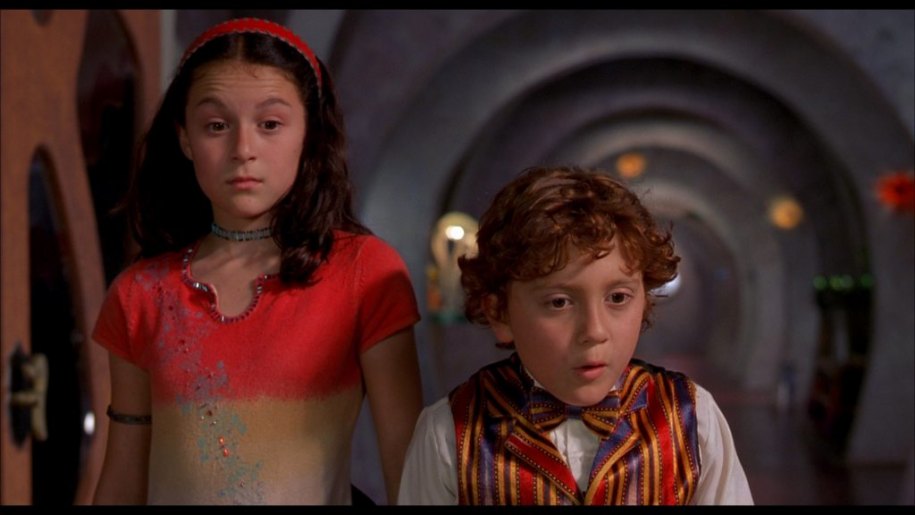 Directed by Robert Rodriguez, 'Spy Kids' begins with the story of Gregorio and Ingrid Cortez, two former rival spies who later fell in love and are now married with two kids- 12-year-old Carmen and 9-year-old Juni. It so happens that when former colleagues of Gregorio and Ingrid go missing, the two of them are asked to get involved in fieldwork once again. When they go missing as well, it is their two kids who take on the task of rescuing their parents. Rodriguez, who was earlier famous for low-budget, stylized action movies made his mark on the mainstream industry with this 2001 film which went on to give birth to a hugely successful franchise. The film is thoroughly entertaining, has some adrenaline-pumping sequences, and is something kids will just love to watch multiple times.
Read More: Movies Like Inside Out