It seems like some of the most promising movies of 2019 were being saved for the end of the year because the closer we get to December, the harder it gets to keep up with all the stellar new releases. That being said, even Netflix seems to be coming out with some great-sounding movies that we can't wait for. Not to mention, now that Halloween is just around the corner, Netflix has also saved up some of its best horror and thriller films for the month of October. So here's the full list of all the new and latest movies releasing on Netflix in October 2019.
10. In the Tall Grass (October 4, 2019)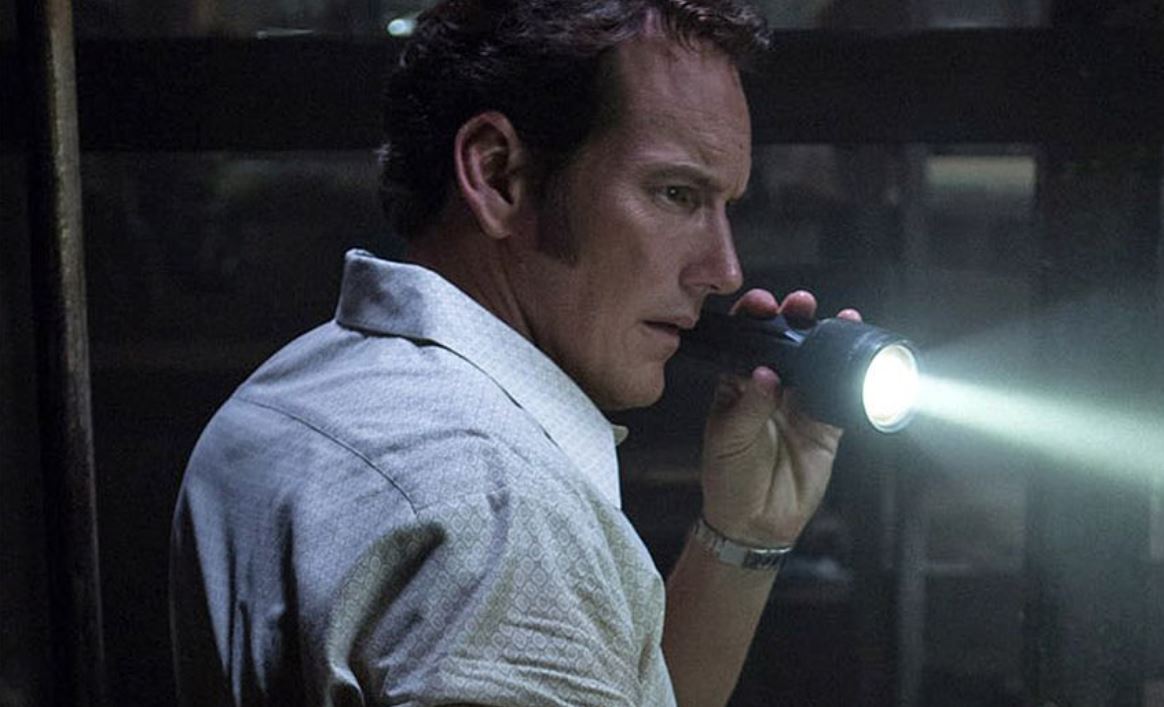 Written and directed by Vincenzo Natali, also known for directing 'Cube', 'In the Tall Grass' is based on a novella written by Stephen King and his son, Joe Hill. Commonly referred to as the "King of Horror", movie adaptations of Stephen King's novels have always been big hits in the horror genre. 'The Shining', 'IT' and 'The Shawshank Redemption' are some of his most popular adaptations and 'In the Tall Grass' happens to be the latest addition.
The film centers two siblings who, while driving past a field, hear a boy's cry for help. In an attempt to help the boy, the two of them venture deep into the field full of tall grass. But as they get closer to the cry for help, they realize that something sinister lurks in the dark land and they may never be able to find their way out.
It seems like Netflix has taken a particular liking for King's tales recently and has been churning out new adaptations in his ever-growing list of successful tv shows and movies. Early reviews of the film suggest that it is quite a promising adaptation but still lacks the explicit and taboo-breaking gore of the source material. This might be a bit of a turn off for King's readers, but overall, we expect it to be a pretty decent horror drama.
9. El Camino: A Breaking Bad Movie (October 11, 2019)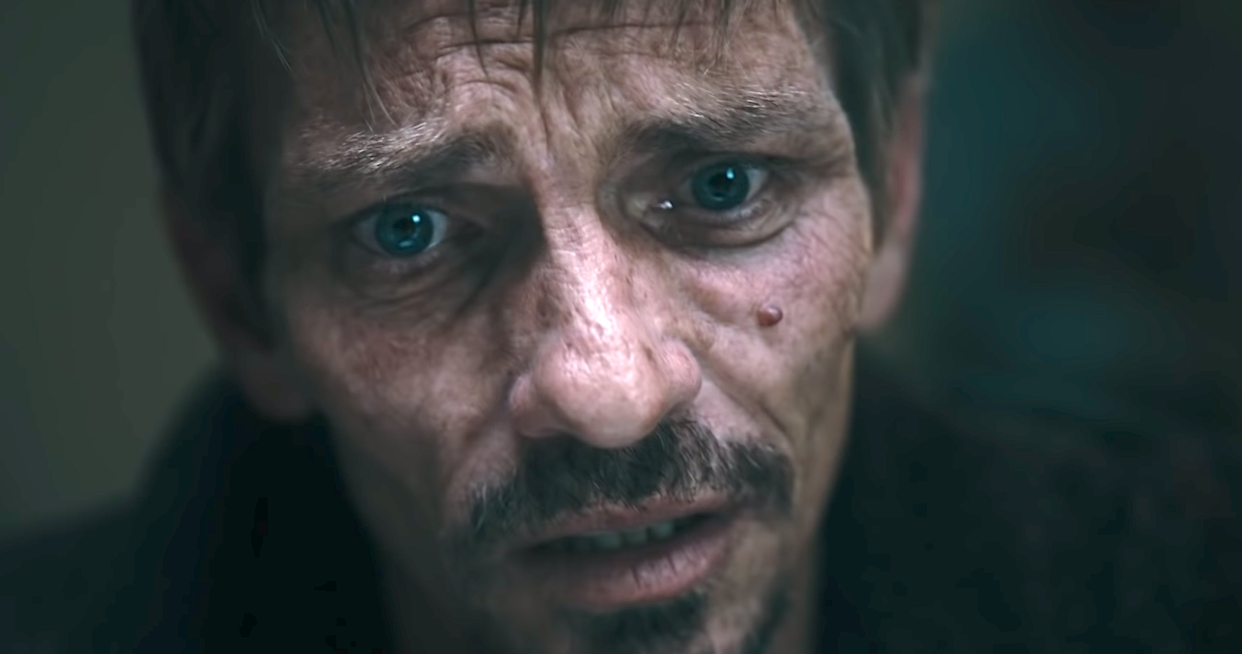 Starring Aaron Paul, 'El Camino' is a sequel to renowned 'Breaking Bad' series and is one of the most anticipated Netflix originals of the year. According to the synopsis provided by Netflix, the film will revolve around Aaron Paul's character, Jesse Pinkman, who escapes captivity and tries to come to terms with the demons of his past. The show premiered back in 2008 and since then, has been appreciated as one of the best works of AMC.
The original show also won several Emmys and Golden Globes where Aaron Paul's performance was widely acclaimed. 'Breaking Bad' ended with a fairly conclusive ending in context with its main character, Walter White (Bryan Cranston), but who would have thought that Jesse Pinkman, the former meth-dealer and Walter's partner, would still have a story to tell. After much speculation around Paul's character, who was last seen driving out of the Nazi compound wall where he was imprisoned, the 'Breaking Bad' feature film, 'El Camino', is finally here. Make sure you check it out on Netflix.
8. Fractured (October 11, 2019)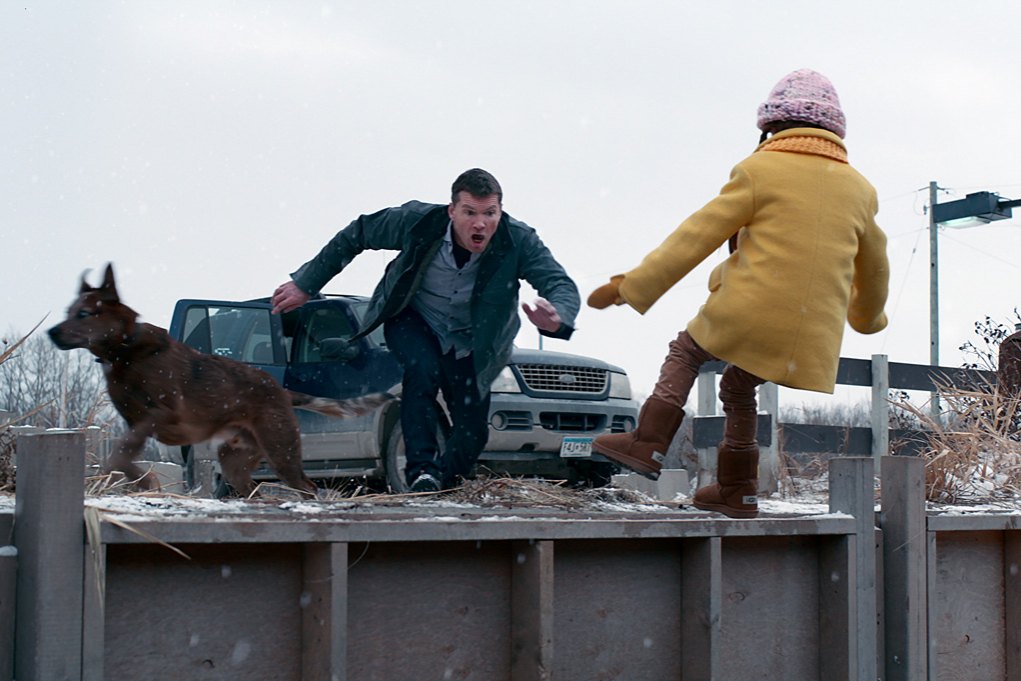 With Halloween just around the corner, October is by far the spookiest month of the year. That being said, Netflix has been loading up with some of the most chilling and disturbing TV shows and movies. The recent horror series, 'Marianne' has been fairly well-accepted and the next in line in Stephen King's 'In the Tall Grass'. But as of now, very little is known about 'Fractured' which is a psychological thriller starring Sam Worthington, known for 'Avatar'.
'Fractured' is about an overwhelmed father who still seems to be recovering from his hectic holiday at his in-laws' home. While heading back to his own home after this weekend visit, he pulls over at a rest area with his wife and daughter. But strangely, his daughter gets injured and they are forced to visit a hospital nearby. This is when things take a grim turn when both, his daughter and his wife, suddenly disappear within the walls of the hospital with absolutely no records of them having been there. The premise of this puzzle-box of a movie is more than enough to make you want to give it a shot. But with a modern audience which is much sharper and perspective because of the heavy influence of social media, only time will tell if this one packs some real thrills or not.
7. The Forest of Love (October 11, 2019)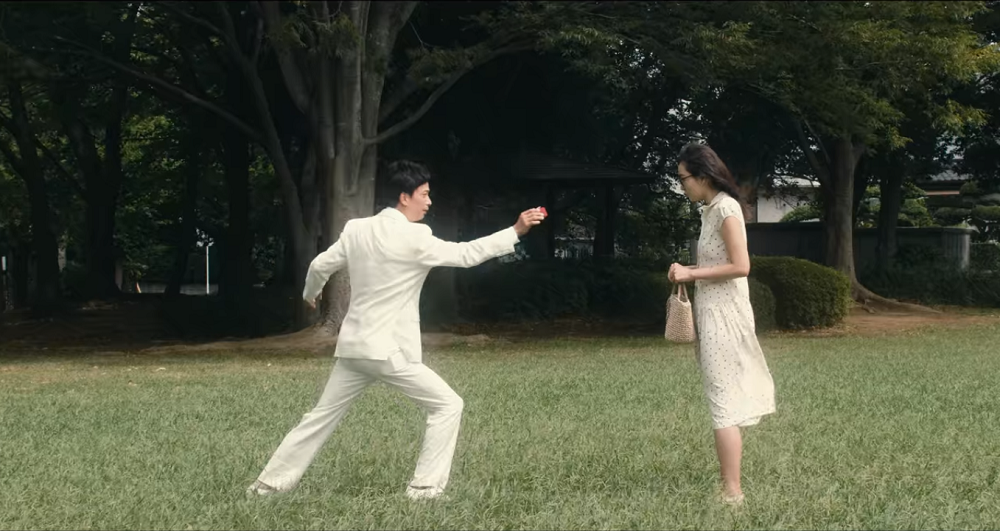 Lately, Netflix has been heavily investing in Japanese content because of its growing popularity. Among its growing catalog of Japanese movies and shows, 'The Forest of Love' is an upcoming Japanese film which comes from the well-known cult-director, Sion Sono. According to reports, the film has been inspired by an actual multiple murder incident. Starring Kippei Shiina, who is known for her role in Sono's Shinjuku Swan II manga adaptation, and Denden, who has previously appeared in many of Sion's works, the film has a very strange trailer that does stay with you after you're done watching it.
According to its description on Netflix, it features "a con man and a would-be filmmaking crew who force themselves into the lives of two grief-scarred young women. But nothing is as it seems." Previously, Sono has been widely acclaimed for his controversial yet successful rom-com, 'Love Exposure', which also got nominated in the best director category at the Asian Film Festival.
6. Street Flow (October 12, 2019)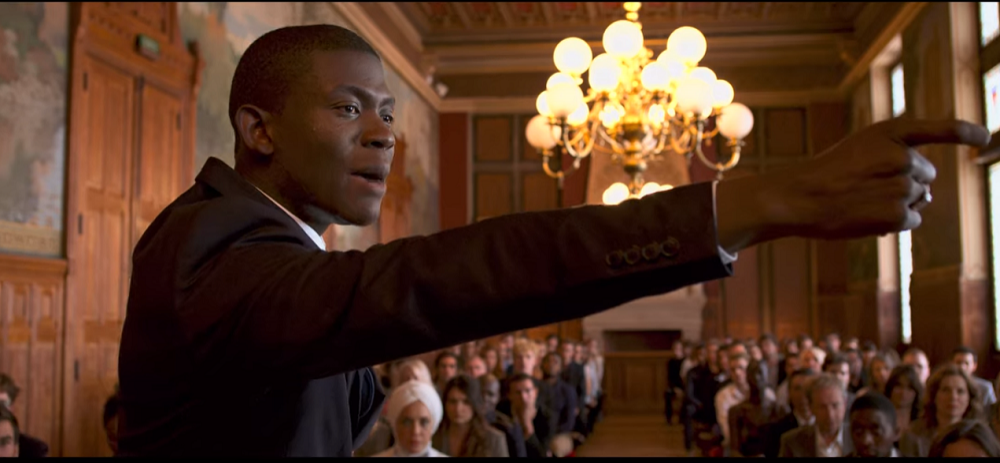 The plot of 'Street Flow' revolves around a 15-year old boy named Noumouké, who lives in the suburb of Paris. He finds himself at a crossroad where he must decide which brother's footsteps he truly wants to follow. He can either go down the path of becoming a successful law student like Soulaymaan or he could leave everything behind him and take a darker path towards becoming a gangster, like Demba. This dramatic tale of three brothers has not been heavily marketed and because of that, it isn't as anticipated as most other films on this list. But from the trailer, one can easily tell that this French film is going to be gritty, uplifting and most of all, extremely moving.
5. Eli (October 18, 2019)
'Eli' is another horror flick that will be premiering on Netflix in the month of October. With a solid ensemble that includes Charlie Shotwell (All the Money in the World), Sadie Sink (Stranger Things), Lili Taylor (The Conjuring), and Kelly Reilly (True Detective), the film tells the story of a doctor who promises the protagonist, Eli, that he will be able to cure his illness through experimental medical treatments. But with time, when Eli begins to get terrifying nightmares, he starts realizing that the doctor might have some sinister intentions.
Directed by Ciarán Foy, who is also known for his work in 'Sinister 2' and 'Citadel', 'Eli' was originally slated to be released by Paramount Pictures. But after the Studio decided to drop the movie, Netflix picked it up and is now set to release on the platform. 'Eli' was also featured in Netflix's recent "Netflix & Chills" promo where the streaming platform runs down all of its Halloween line-ups which includes other titles such as 'Fractured', 'Rattlesnake' and 'In the Tall Grass'. With so many potentially amazing horror thrillers coming out in October, Netflix is bringing every horror fan's dream, or should I say nightmare, to life.
4. Seventeen (October 18, 2019)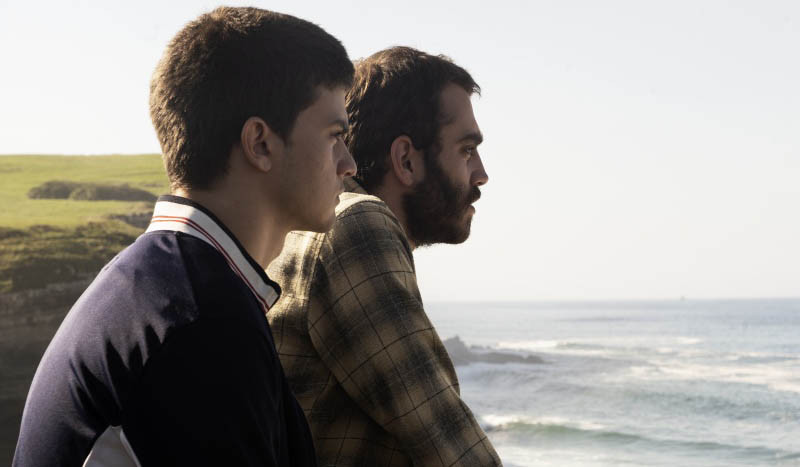 'Seventeen', as the name suggests, is a coming-of-age movie that recently premiered at the San Sebastian Film Festival. So far, it seems like the film has received quite a positive pre-release buzz and will be able to establish itself amongst the other popular teen flicks on Netflix. 'Seventeen' is about a 17-year-old boy named Hector who escapes his juvenile detention center after a dog, he was taking care of, gets adopted and never returns to see him again. In an attempt to get his life back to normal again, he formulates a rough plan which includes getting his older brother involved in his "big plan"; spending some days with his terminally ill grandmother to make sure that her last few days are memorable; most of all, getting back his dog.
Set in the breathtaking backdrop of the Cantabria coast, this short film will take you on a crime-fueled journey where Hector and his brother only have 48 hours to do everything that they can before he has to turn himself in again. As predictable as the premise of this film may seem, if you're into "feel good" teenage dramas, you shouldn't be missing out on this one.
3. The Laundromat (October 18, 2019)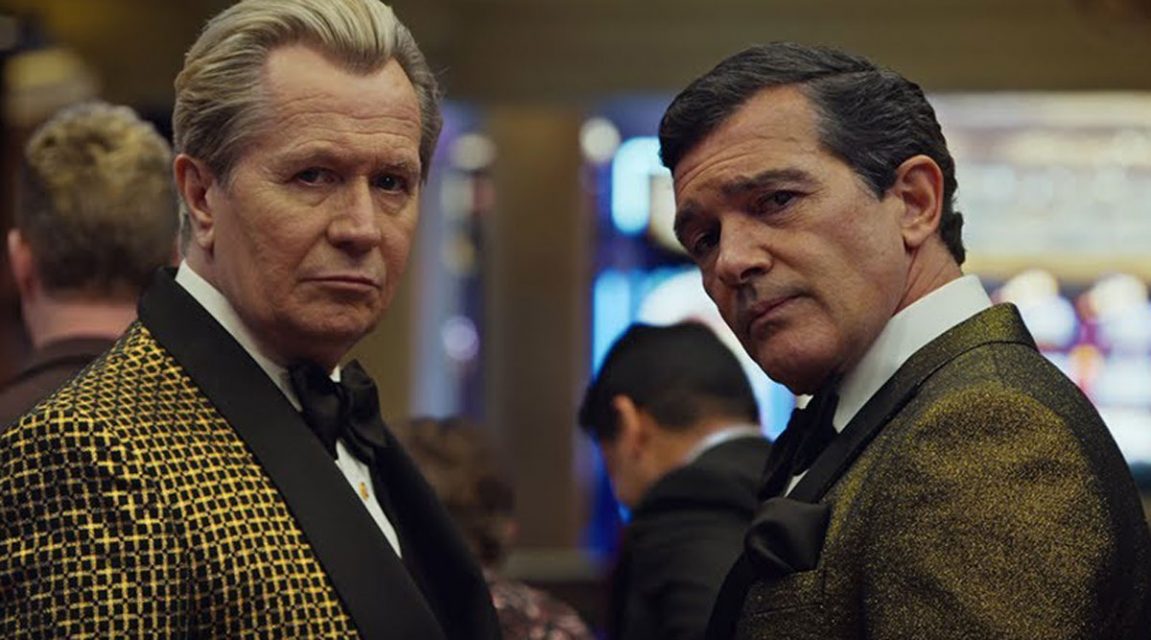 Produced and written by Scott Z. Burns and Soderbergh, 'The Laundromat' is based on Jake Bernstein's book, 'Secrecy World: Inside the Panama Papers Investigation of Illicit Money Networks and the Global Elite'. Starring Meryl Streep, the movie is about an adventurer named Ellen Martin whose vacation turns into a terrible disaster when she finds herself in the middle of Panama city's shadiest dealings that involves two lawyers named Jürgen Mossack (Gary Oldman) and Ramón Fonseca (Antonio Banderas).
As she digs deeper into this matter, she discovers that numerous files are being linked to an offshore tax scheme that has been designed in such a way that it only benefits the rich. The film loosely revolves around the actual incidents of the 2016 Panama Papers Investigation which unearthed a huge worldwide conspiracy. With Meryl Streep as its lead, the acting legend with a record-breaking 21 Oscar nominations, 'The Laundromat' is one movie that we should all be looking out for.
2. Dolemite Is My Name (October 25, 2019)
Eddie Murphy, one of the best-known comedians of Hollywood, plays the role of Rudy Ray Moore in 'Dolemite is My Name'. Rudy Ray Moore is known for his wild cornball action-comedies that came out back in the 70s. But back in the day, black actors like him were often rejected from leading roles in films and that's the reason why he took it upon himself to create his very own blaxploitation cinema. With films like 'Dolemite' and its sequels, the actor and filmmaker brought African-American cinema to the limelight.
Eddie Murphy seems to be the perfect choice for this biopic and from the trailer itself, it's pretty obvious that he will be able to bring new life to Rudy Ray's story. 'Dolemite is My Name' had its world premiere at the Toronto International Film Festival on September 7, 2019 and according to some of its early reviews, the film perfectly encapsulates the impeccable hilarity and sentiments towards the place and time it is set in. Apart from being a potentially refreshing tale that deviates the common cynical stories of modern movies, this one could also be a comeback for Eddie Murphy.
Read More: Best Thrillers on Netflix
1. Rattlesnake (October 25, 2019)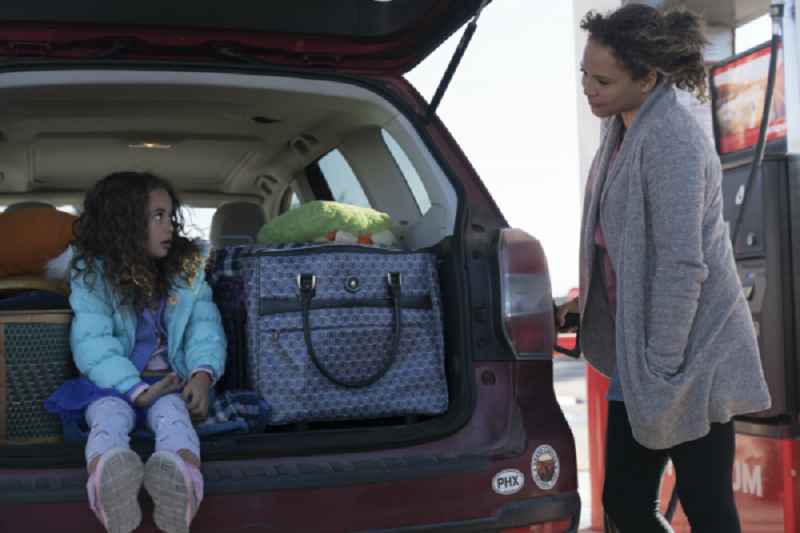 'Rattlesnake' is yet another horror movie that's a part of Netflix's Halloween line-up. This psychological thriller has been directed by Zak Hilditch who is mostly known for his work in '1922'. Katrina, the main character is played by Carmen Ejogo, who is a single mother driving cross country with the hope of starting a new life. Unfortunately, not everything goes as planned and her car breaks down in the middle of nowhere. Things get worse when her daughter gets bitten by a rattlesnake. Desperate for help, she somehow finds a woman who is able to save her daughter's life but everything comes with a price. Katrina has to now kill a stranger in order to pay for the life that was saved.
Zak Hilditch's '1922' adaptation of Stephen King's novel is a perfect example of how a psychological thriller should dig deep into the bleakest corners of the human mind. His films bring a sense of insanity and violence that naturally fits the darkness of their stories. Also starring Theo Rossi ('Sons of Anarchy') and Emma Greenwell ('Shameless'), 'Rattlesnake' certainly seems the kind of film that could keep you up for days. Along with all the other pulse-pounding films that will be unleashed as a part of "Netflix and Chills", this one should not be missed out on.
Read More: Best Halloween Movies on Netflix