Right before the holiday season, the anticipation for movies is usually quite high. With that, Netflix's offering of movies is just getting better by the day. While the streaming giant has some obvious holiday films lined up for the season, it will also be featuring a few thrillers, one too many foreign flicks and of course, some of its award-winning high-prestige titles like 'The King' and 'The Irishman'. With that said, here's the full list of best new movies releasing on Netflix in November 2019.
18. The King (November 1, 2019)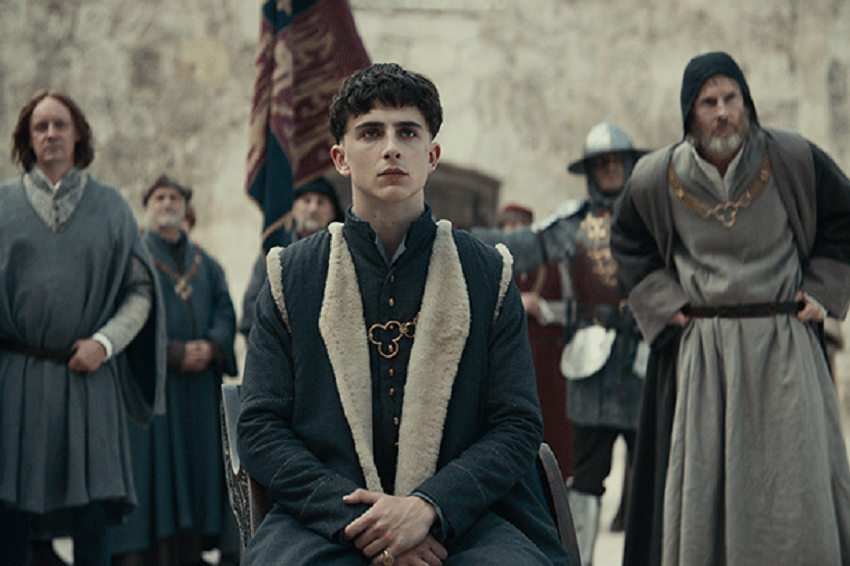 'The King', with its solid ensemble that includes Robert Pattinson, Timothee Chalamet and Joel Edgerton, is a historical drama that is based on several plays from William Shakespeare's "Henriad". Chalamet plays the role of a young prince who is forced to become the King after his brother's death. But amidst all the political turmoil that comes with being a monarch, he learns to own up his position as a leader and eventually, also realizes that nothing great ever comes from war. Since the movie is based on a Shakespeare's play, it does not accurately depict any particular historical events but to an extent, it is more or less of a hazy representation of Henry V's rule in the 15th century.
17. American Son (November 1, 2019)
Starring Kerry Washington, famously known for her role in 'Django Unchained', 'American Son' starts off in the dead of the night where a frantically worried mother reports her son missing at the Miami Police Station. Soon, even her ex-husband, who is white, arrives at the station and unknowingly reflects upon their estranged marriage and also, on the damaged justice system of the US. While the film brings light on the relationship between the two characters, it also makes several references to racism and generational contradictions. Adapted from Christopher Demos-Brown's play, 'American Son' is a short 90-minute film that may not be for everyone because of all the solemnity it packs but will be admired by those who are able to understand all the pertinent ideas that it presents.
16. Drive (November 1, 2019)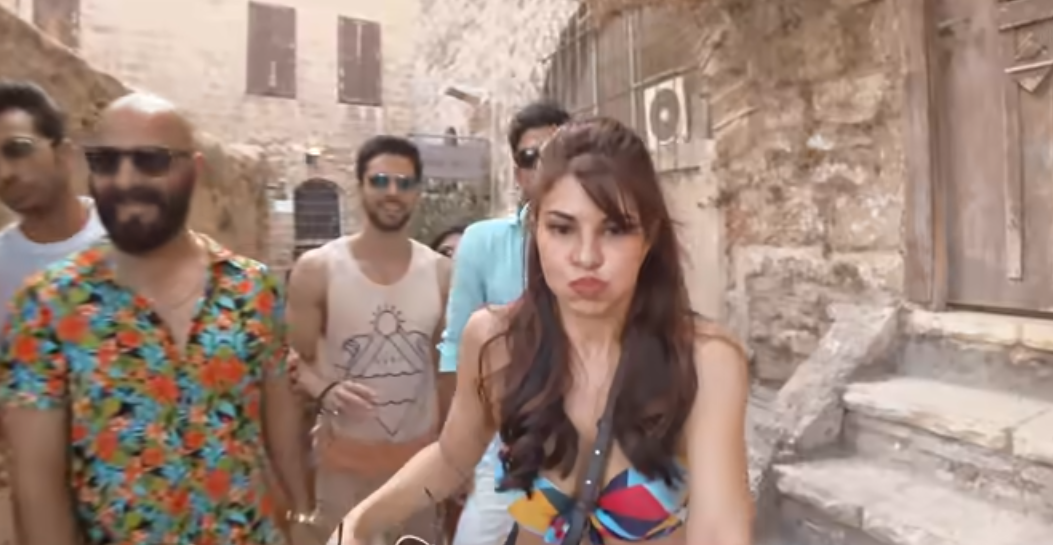 'Drive' is an upcoming Bollywood action film that stars Jacqueline Fernandes and Sushant Singh Rajput. After being delayed for far too long, the film will finally receive its worldwide premiere on Netflix. From the trailer, it seems like 'Drive', along with all of its obvious Bollywood drama, will also involve some never-seen-before nail-biting action and some intense car chase scenes. With its stellar international production standards, the film is Netflix's first original with Karan Johar's Dharma Productions and though it may not really be appealing for a global audience, it will surely be a visual feast for all Bollywood action fanatics.
15. The Man Without Gravity (November 1, 2019)
In the middle of a stormy cold night, a young boy named Oscar is born somewhere in a distant small town. But soon after his birth, to the amazement of his family members and nurse, the boy very well defies the laws of gravity and slowly rises up in the air. As his mother and grandmother observe him with incredulous eyes, they vow to protect him from the cruel world and keep his existence a secret. For years and years, the boy stays in the isolation of his home without much contact with the outside world but the more he is coerced to the confinements of his home, the more his feet itch to experience something outside of his monotonous life. And then comes a day when he finally decides to break free to show the world who he truly is and what he is capable of doing. Will he find the true meaning of his life in the world outside or will he be exploited by the grim world because of all the exceptional abilities that he holds? With a seemingly new take on the whole anti-superhero genre, 'The Man Without Gravity' is an Italian film that explores a man's hunt for simplicity in a world where it is often looked down upon.
14. Holiday in the Wild (November 1, 2019)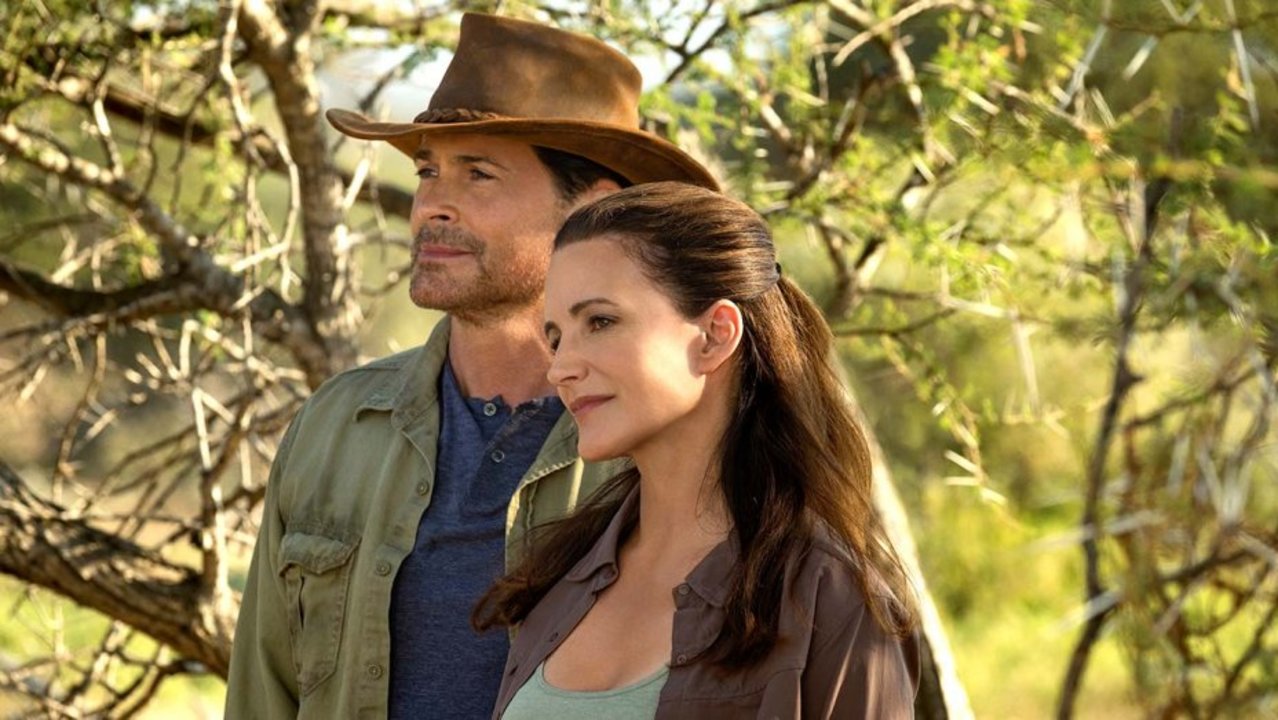 With the holiday season right around the corner, Netflix brings us an adventurous tale of a woman named Kate (Kristin Davis from 'Sex and the City') who is forced to embark on a solo journey to Africa after her husband ends their marriage. Though in a lot of despair, she finds peace when she manages to rescue a baby elephant with a pilot named Derek. With time, she learns to appreciate her new lifestyle amidst the raw wilderness and finds a new sense of purpose in her "Holiday in the Wild". While most Christmas romcoms follow cliched storylines, 'Holiday in the Wild' takes a rather refreshing approach and blends all of its cheesy drama with an African safari adventure. Just recently, Netflix almost carved out a niche of its own with its Halloween line up and from the looks of it, it's trying to do the same with Holiday movies as well. Out of all the wonderful festive flicks that will be featured this year, 'Holiday in the Wild' surely seems like a promising film that will get you all fired up for a Christmassy binge.
13. Fire in Paradise (November 1, 2019)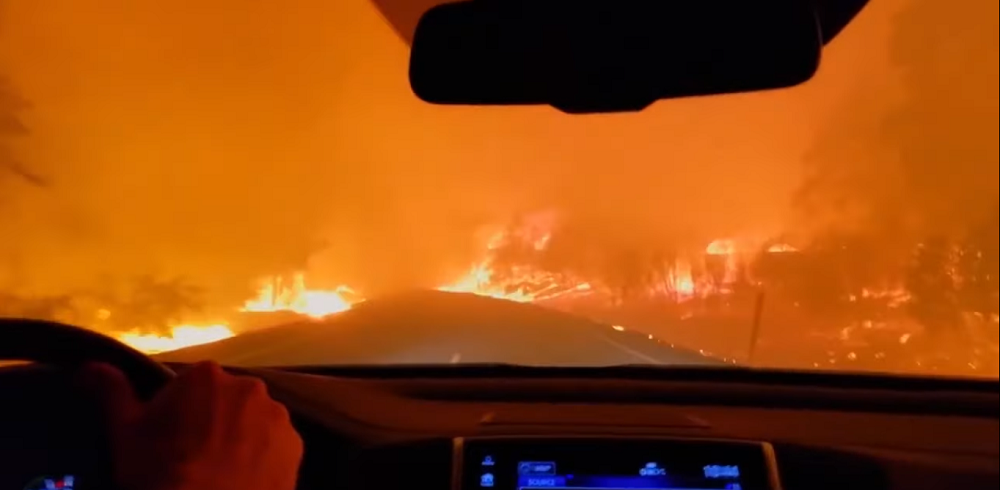 Named after Camp Creek Road, "Camp Fire" is known to be one of the deadliest wildfires in the history of California. The fire caused mass destruction and killed over 80 civilians heading towards the densely populated region of Paradise, a small town in California. Since this fire was a major eye-opener for all respondents involved, it has been captured in the form of a 40-minute documentary that recounts all of its details with interviews of the survivors and dispatchers. The trailer of this short documentary film portrays a very graphic depiction of the event that encapsulates all the panic that had dusked over the victims of the disaster. Though it is quite surreal and even disturbing at times, the documentary has been widely acclaimed for its brutally honest display of what had happened and it even won an Audience Award for Best Short Film at the Hamptons International Film Festival.
12. Tune in For Love (November 5, 2019)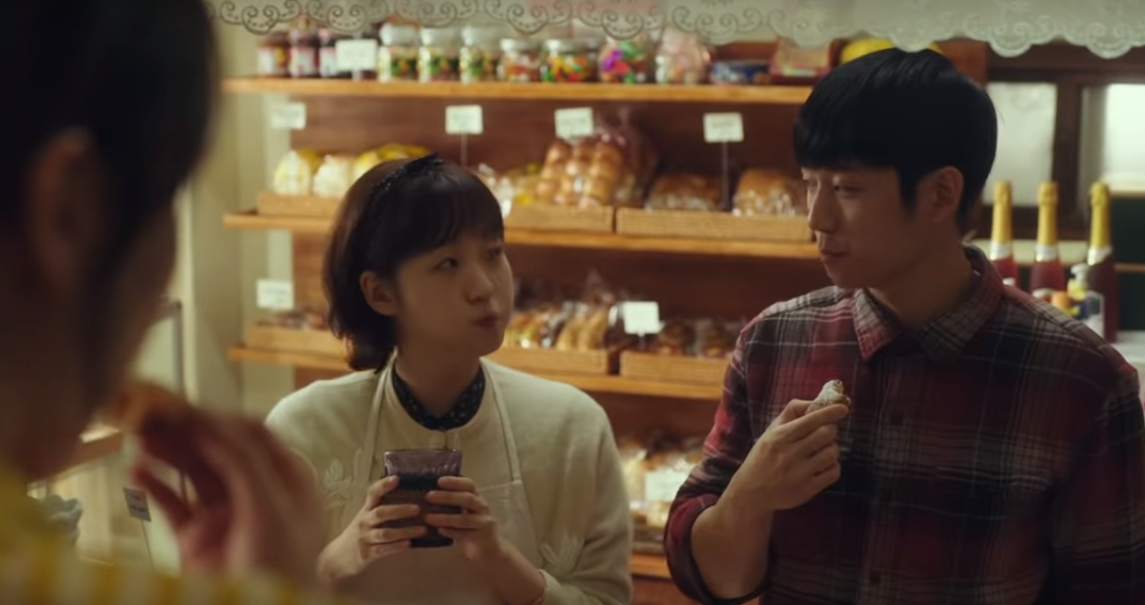 Set in the year 1994, 'Tune in For Love' is a Korean romance film that centers a young girl named Mi-su who works at a bakery. When Hyeon-u starts working at the same bakery, the two of them feel drawn towards one another but somehow destiny seems to have other plans for them. Over the next decade, though they keep running into each other time and again, something always goes wrong and splits them again. 'Tune in For Love", with its beautiful music, takes you through an entire timeline that captures the uncertainty of an innocent love story.
11. Paradise Beach (November 8, 2019)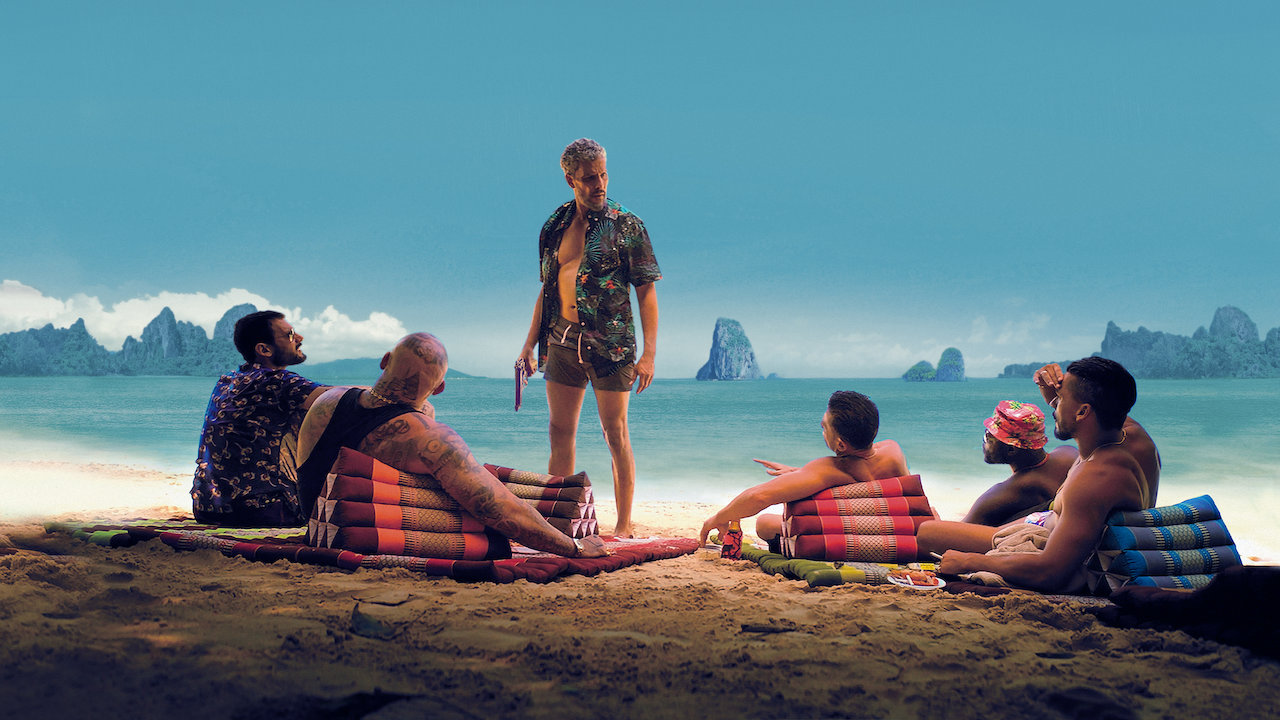 Phuket, southern Thailand, becomes a Paradise for a team of robbers who have the time of their lives on the Island. Leaving their dark past behind them, the men become traders and live a happy life that they think they deserve. But this happiness is abruptly ended when one of their old ally, Mehdi, who was sentenced to 15 years in prison after getting caught during the robbery, returns for his own share of the money. If, instead of high-spirited comedy-dramas, you're looking for something that is more brutal and noir in its depiction, 'Paradise Beach' is the perfect crime drama for you.
10. Let It Snow (November 8, 2019)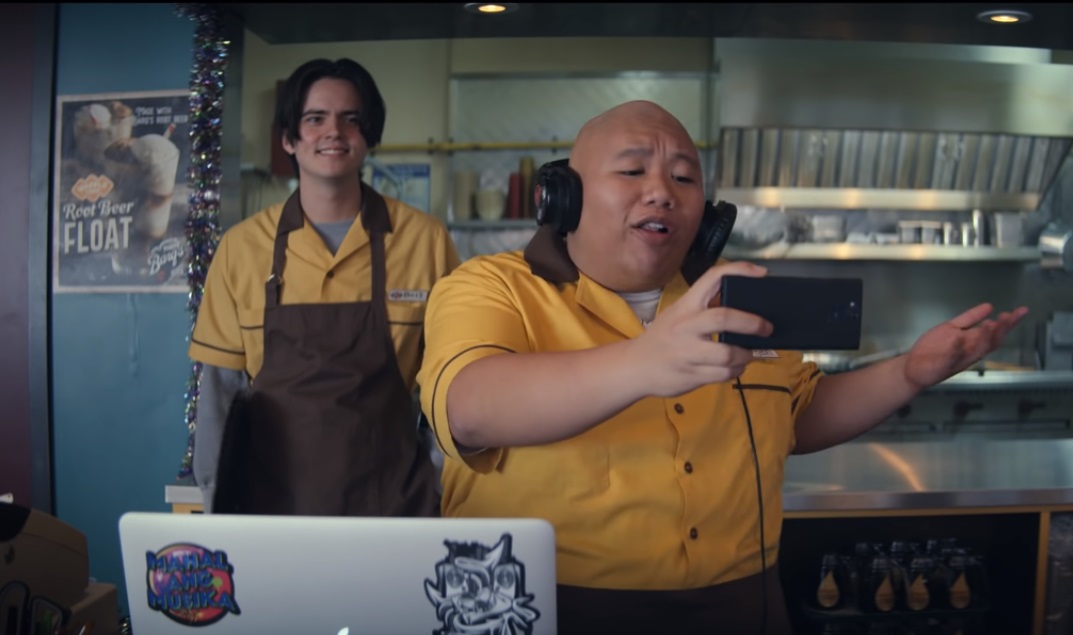 'Let It Snow' is another upcoming rom-com that features Kiernan Shipka from 'Chilling Adventures of Sabrina' and 'Spider-Man: Far From Home' star Jacob Batalon. Adapted from one of John Green's bestselling novels, 'Let It Snow' revolves around the lives of several high school teenagers who, in the middle of a heavy snowstorm, face unexpected experiences that change their perception of friendship and romance. For many, the best part of the holidays is to sit back and play a light-hearted movie. With the cold weather blistering outside, 'Let it Snow' seems like the perfect coming-of-age age film that you can watch while you cozy up in a warm blanket with a hot mug of cocoa.
9. Earthquake Bird (November 15, 2019)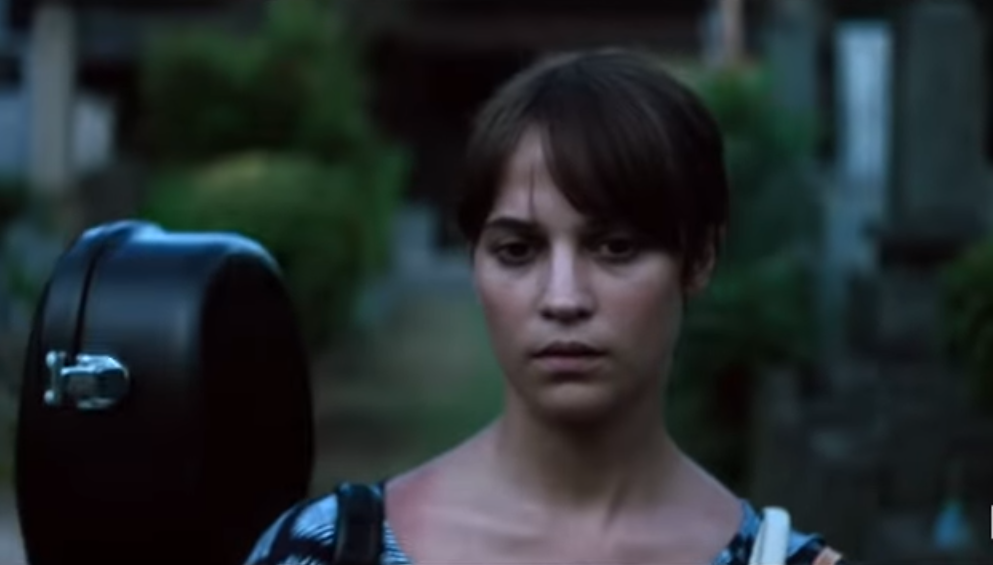 Based on the novel of the same name by Susanna Jones, 'Earthquake Bird' is a mystery thriller that centers a young female translator named Lucy Fly. She becomes the prime suspect for the murder of her friend who tried to come between her and her photographer boyfriend. Set in 1989 Tokyo, the film follows the intensely troubled life of the protagonist who struggles to tame the demons of her past while everything around her begins to fall apart. According to early reviews, the film is a plausible story of guilt that engrosses you with its incredible performances and brilliant cinematography. With its competent and engaging storyline and its captivating 80s Tokyo background, 'Earthquake Bird' might just prove to be one of the best Netflix thrillers of the year.
8. House Arrest (November 15, 2019)
The trailer of Ali Fazal's (Mirzapur) new flick sets the premise of the film by introducing a young man named Karan who refuses to leave the confinements of his home and keeps himself busy by doing a myriad of activities behind his closed doors. Later, his neighbor's daughter forcefully leaves him with a heavy package that contains a dead body. In his self-inflicted house arrest, he is soon accompanied by a journalist and some romance starts to spark between the two. But his well-arranged life that was seemingly away from the chaos of the world will now come crashing down and eventually, he will have to have to step out of his home. 'House Arrest' is more or less of a satirical comedy-drama that shows the extent to which a man can be willing to live in his comfort zone.
7. Klaus (November 15, 2019)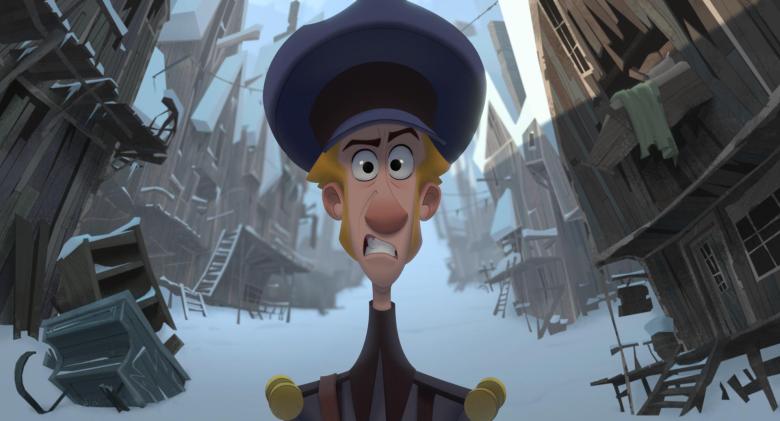 Set in a world that has a Postman Academy, 'Klaus' centers a floundering postman who fails to live up to what is expected from him. As an opportunity to retribute himself, he is asked to walk across the frozen lands of the North to deliver a letter in an extreme fabled city. Upon arriving, to his surprise, he finds out that the city is nothing but Santa's secret hideout. Some of the greatest animation films like 'The Polar Express', 'The Grinch' and of course, 'Ice Age' have revolved around Christmas. Just like all these other visually captivating films that take you through the dreamy and heart-warming tales of the glacial North Pole, 'Klaus' seems like another magical chronicle that will slightly sidestep from all the tiresome Christmas clichès and will offer something that will be equally enjoyable for all age groups.
6. Bikram: Yogi, Guru, Predator (November 20, 2019)
Bikram Choudary was at the forefront of yoga movement in North America. Arriving in Beverly Hills in the early 1970s, Bikram was able to build his own empire of celebrity followers by establishing a trusted fitness community. But almost after 3 decades, the truth behind his cult-like methods and his sexual-abuse testimonials started to emerge in the mainstream media. Though this documentary does not offer anything new, it exposes a sexual predator who has been getting away with rape and assault so far by masking it within the garb of yoga. Directed by Eva Orner, the documentary features several of his victims and brings light on how the man takes his unsuspecting disciples for granted.
5. Lorena, la de pies ligeros (November 20, 2019)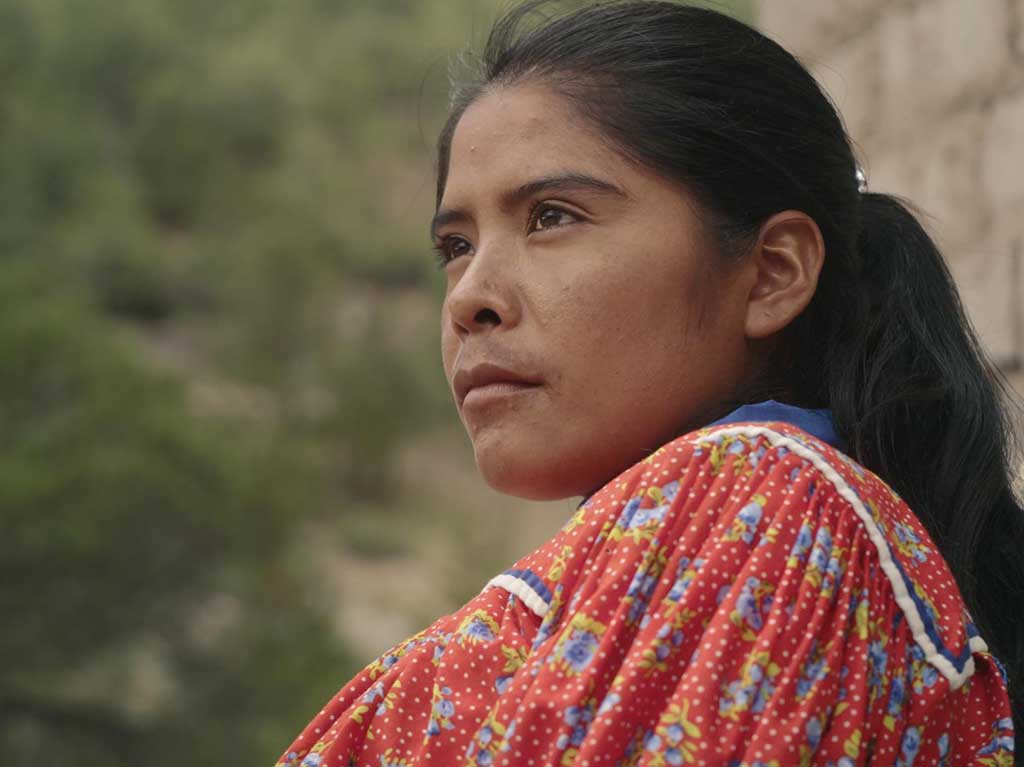 'Lorena, la de pies ligeros' is a biopic documentary that reflects on the life of a Mexican long-distance runner named Lorena Ramirez. Heading from the Rarámuri tribe in Chihuahua, Ramirez has made a name for herself in International athletics with her indigenous talent in marathon running. The documentary depicts the inspiring tale of a young girl who owns nothing but a pair of huarache sandals and still manages to compete against the world's best athletes.
4. The Knight Before Christmas (November 21, 2019)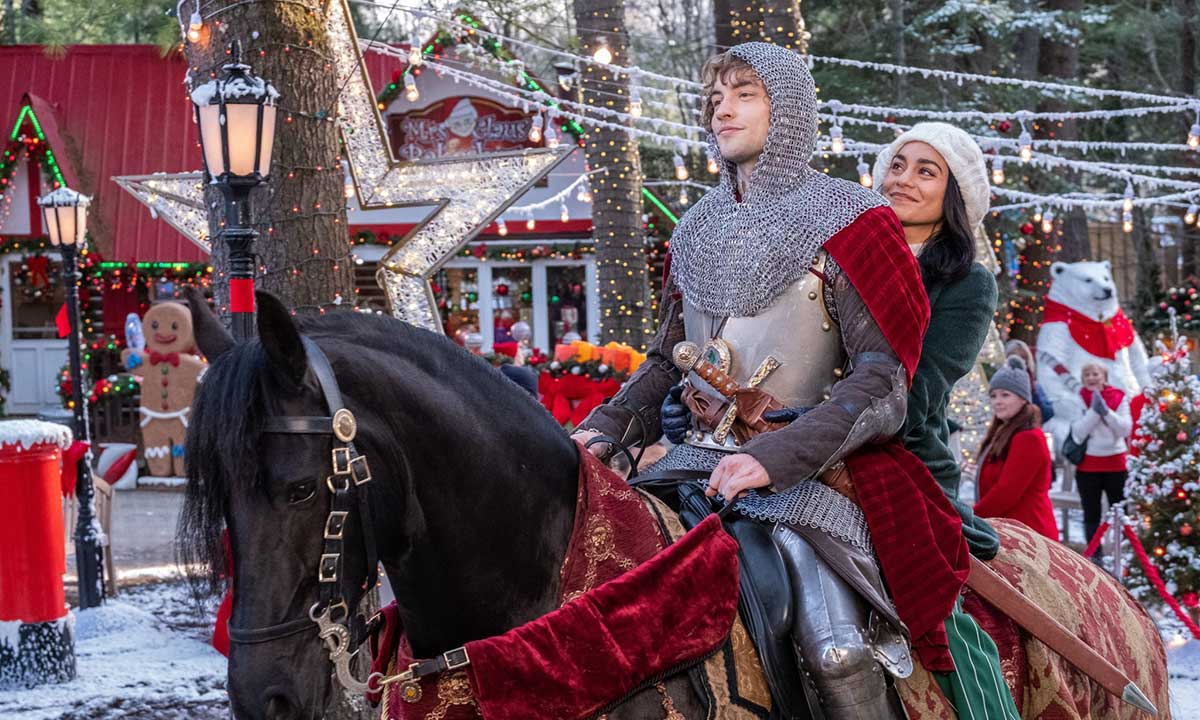 Not to be mistaken as Tim Burton's 'Night Before Christmas', 'Knight Before Christmas' stars Vanessa Hudgens who plays the role of a disillusioned science teacher. After a fateful encounter with a Knight who is stuck in her time, she must now help him return to wherever he has come from. From shimmering reindeer dust to jingle bells to the melodious carols, there sure is something truly magical about Christmas. As cheesy as its premise may seem, 'Knight Before Christmas' seems like the perfect film that will make your eyes light up and will get you in the right magical spirit for the season.
3. Mon Frère (November 22, 2019)
Teddy, a young innocent boy without any history of crime, is forced to live in a closed correctional education facility after he tries to protect his younger brother from his violent father. Despite having no intention of causing any harm, he is accused of murder and while he waits for his trial to end, he finds himself in the bleakest parts of human civilization where his world comes crashing down. 'Mon Frère' explores the brutal life of a closed educational facility from the perspective of a young harmless boy.
Read More: Best Sex Scenes on Netflix
2. The Irishman (November 27, 2019)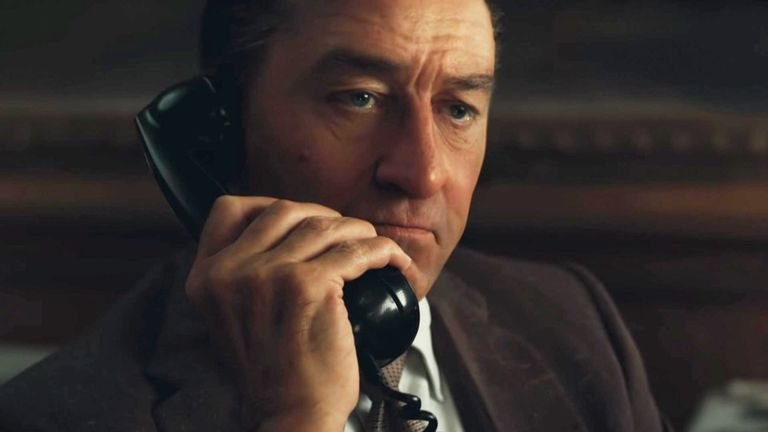 Being one of the most anticipated movies of the year, after its limited theatrical release on November 1, 2019, 'The Irishman' will receive its worldwide premiere on Netflix on November 27, 2019. With its star-studded cast that includes Robert De Niro, Joe Pesci and Al Pacino, the film centers Frank "The Irishman" Sheeran who gets involved with an Italian-American Mafia family which was very well known as the "Bufalino Crime Family." As he whets his skills to become the top hitman, he crosses paths with Jimmy Hofta who seems to have some mysterious ties with Russell Bufalino. 'The Irishman' is already a frontrunner for the Oscars and it's one film you would not want to miss out on.
Read More: Best Binge Worthy Shows on Netflix
1. Holiday Rush (November 28, 2019)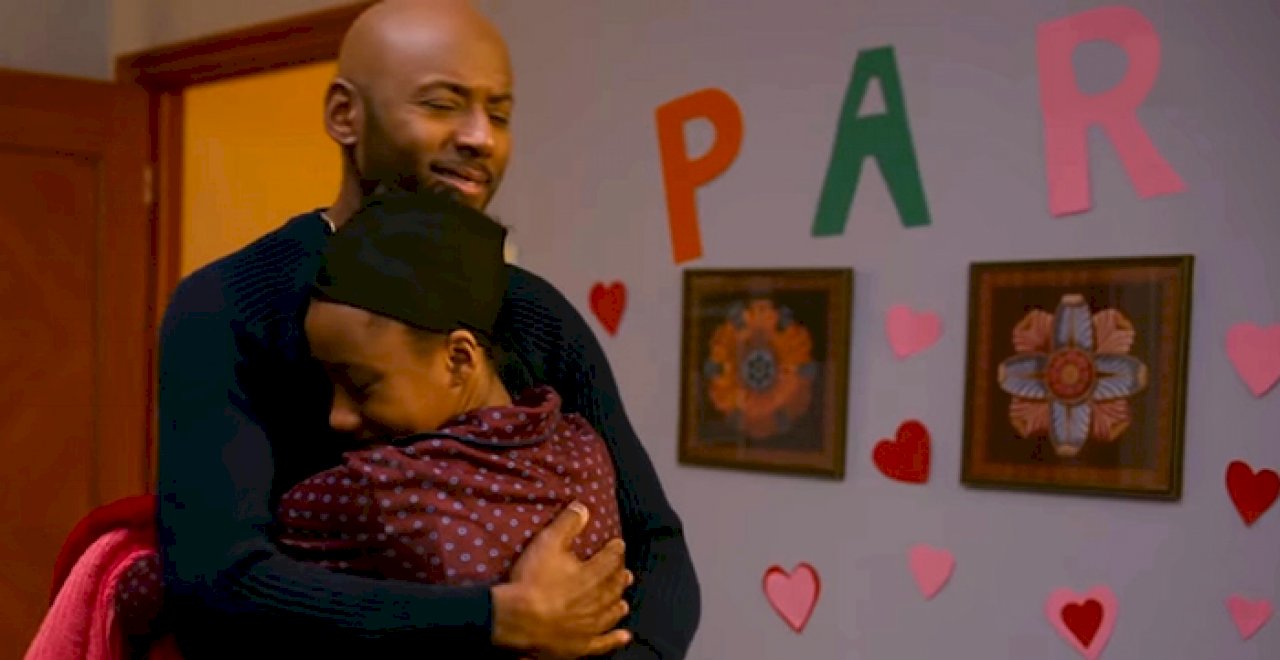 In the vast array of holiday films that Netflix will be hosting this season, 'Holiday Rush' is another family drama that revolves around the heart-touching tale of a single widowed father and his kids. DJ Rush Williams, in an attempt to make his kids feel loved, has spoiled them by giving them everything that they ever demanded from him. But after he loses his job, he not only struggles to stay afloat but also finds it hard to fulfill the growing demands of his children. But once the family starts downsizing, they soon realize that living a simpler life is not half as bad as they thought it would be. 'Holiday Rush' is the perfect family movie that will make you realize that the true essence of happiness does not lie in what you own but in who you have around you.
Read More: All Movies Coming Out in November 2019