Why do we travel? To learn, experience, know about new cultures, visit amazing sites, and of course, to taste local cuisines. But for most of us, frequent travel is not an option, thanks to our busy lives. So, what's the other option? Virtual indulgence, correct? And which platform can offer you a never-ending list of credible travel shows? Netflix, no doubt! So, here's the list of really good travel shows on Netflix that are available to stream right now:
17. A Cook Abroad (2015)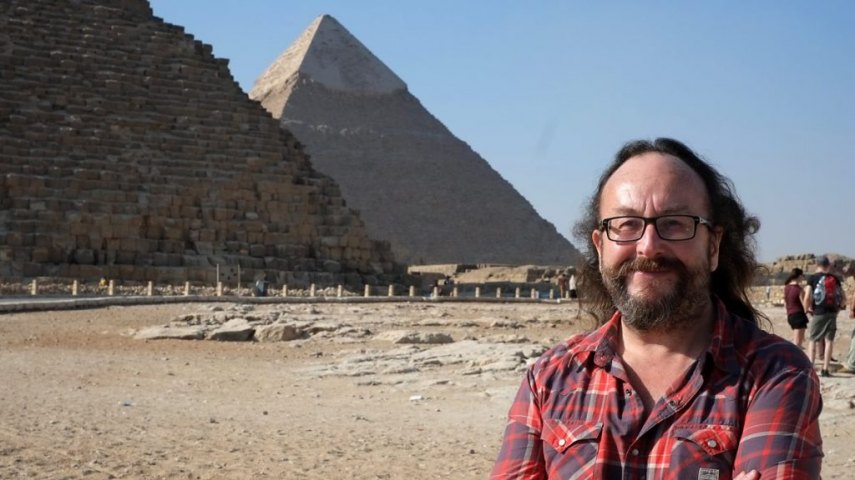 A cooking-cum-travel show, 'A Cook Abroad' is a BBC television program in which each episode features one celebrity chef who explores a particular country to discover its popular local recipes. It debuted in 2015 on BBC and its sole aim is to focus on delicious regional food specialties from different corners of the world. The summary reads as "Six cooks, six countries, six incredible journeys ", which perfectly covers the gist of the docu-series. The countries featured on the program are Egypt, India, Argentina, France, Malaysia, and Australia.
16. Anthony Bourdain: Parts Unknown (2013)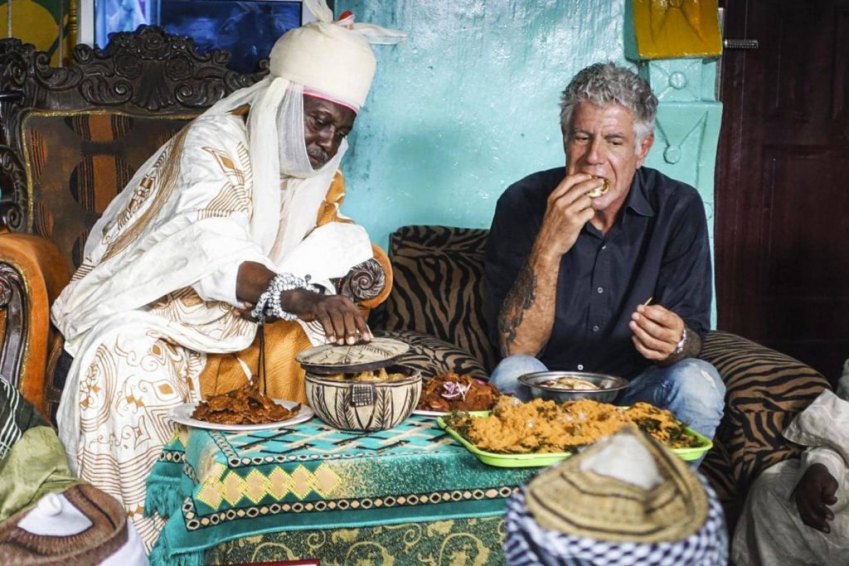 Anthony Bourdain, who is an Emmy-award-winning host, runs this eight-season show, namely 'Anthony Bourdain: Parts Unknown'. Each episode in this series, which has a run time of 60 minutes, features Bourdain travelling to various parts of the globe to "eat and drink with people without fear and prejudice". The show is rich, informative, and highly unique as it explores cultures rarely shown on American TV, like the remotest parts of Congo, Libya and Myanmar. Other places covered include Colombia, Peru, Morocco and Korea Town, Los Angeles
15. I'll Have What Phil's Having (2015)
'I'll Have What Phil's Having' is a food cum travel documentary series. It features producer Phil Rosenthal as he visits numerous places around the world in search of culinary specialties and unusual cuisines. In order to discover the rarest of regional dishes, he embarks on interesting adventures to visit artisans, markets, vineyards and farmers. Every one hour long episode not only introduces you to indigenous people who are keeping their traditions alive, but also highlights individuals who are creating new cultures. The series even features famous celebrity appearances, which makes it even more engaging.
14. Monty Don's Italian Gardens (2011)
'Monty Don's Italian Gardens' features garden expert Monty Don, who visits different gardens in Italy. If you didn't know already, Italian gardens are one of the most mesmerizing treasures in the world. From the Renaissance era, these beautiful plantations have inspired many a landscape designer. And well, this show explores the history and people involved in the creation of these legendary gardens. In his journey, Monty Don uses vivid imagery, detailed descriptions, and outstanding photography to give viewers a virtual tour around Italy. Apart from this, he also gives information about the area's local food habits, politics, religion and weather conditions. Altogether, this is a highly enriching watch and hence, definitely deserves a mention on our list.
13. Rock the Park (2014)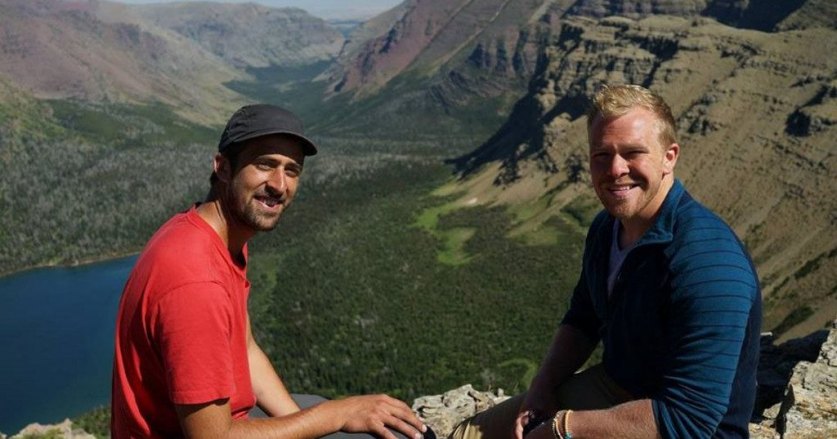 'Rock the Park' gives you a detailed insight into the several natural parks of the US. Hosted by Jack Steward and Colton Smith, whose sole mission is to visit, explore, and learn about every national park in America, this show definitely increases our adrenaline rush. The duo pushes all physical boundaries and limits as they tread across offbeat paths and embark on crazy adventures to travel to some of the most striking destinations on our planet. Watch it and you will be definitely inspired to learn more about your country's green beauties.
12. The Kindness Diaries (2017)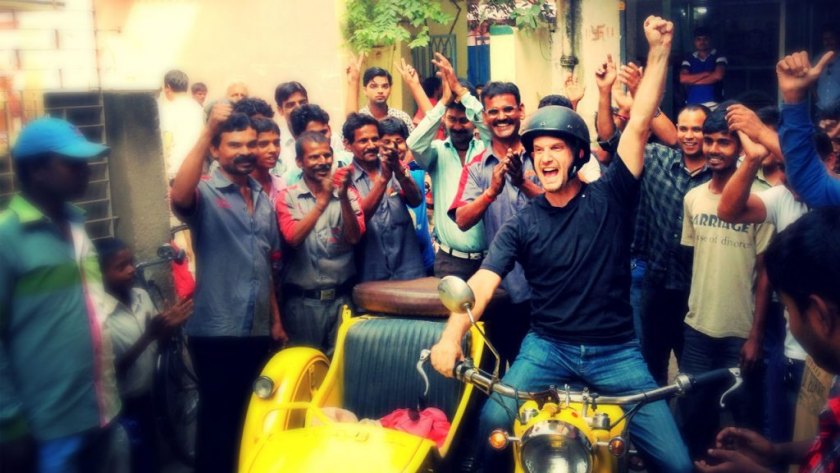 A Netflix Original, 'The Kindness Diaries' is a documentary television series that premiered in 2017 and stars Leon Logothetis as the host. In this rare concept of a show, he travels to various parts of the world and relies only on the kindness of strangers in order to seek food, shelter, and gas. He uses a different vehicle in each season for his journeys, which can be a classic motorcycle with a sidecar or a vintage Volkswagen Beetle convertible. Travelling from Alaska to Argentina, he does not accept money, listens to the stories of strangers, and helps them out in their problems.
11. Somebody Feed Phil (2018)
You must already know Philip Rosenthal as the developer for the popular, long-running sitcom 'Everybody Loves Raymond'. Now, this same individual features as the host of 'Somebody Feed Phil', a show wherein Phil takes viewers on a virtual gastronomical tour across the world. He is accompanied by his friends and family and they together visit cities such as Tel Aviv, Mexico City, New Orleans and Bangkok to taste the regional cuisine and experience their native culture.
10. The Moaning of Life (2013)
'The Moaning of Life', a British travel documentary comedy television series, chronicles the journeys of Karl Pilkington, as he travels around the globe to explore different cultures. In his visits, he tries to understand how the residents of one particular country handle momentous issues with the help of their cultures and customs. Along the way, he also reassesses his own life as a middle aged man. The regions featured on the show include Ghana, India, Indonesia, Japan, Mexico, the Philippines, South Africa, Taiwan, and the United States. In one rare story arc, you can also see Pilkington contemplating death with the locals in the Philippines after Typhoon Haiyan struck in November 2013.
9. Chug (2014)
Starring the comic, witty, and charming Zane Lamprey as the host, 'Chug' defines what this particular person loves doing best — travelling and exploring. After running as the show runner for the popular program "Three Sheets," he began this documentary series which tracks him while he visits watering holes, breweries, distilleries, and wineries in every corner of the world. He does this with an aim to befriend fellow drinkers and try regional spirits and culture. He goes from Australia to Kuala Lumpur, where he realizes that having a drink with local folks is the best way to understand their local culture. In this show, his primary mode of transportation is trains.
8. Stephen Fry in America (2008)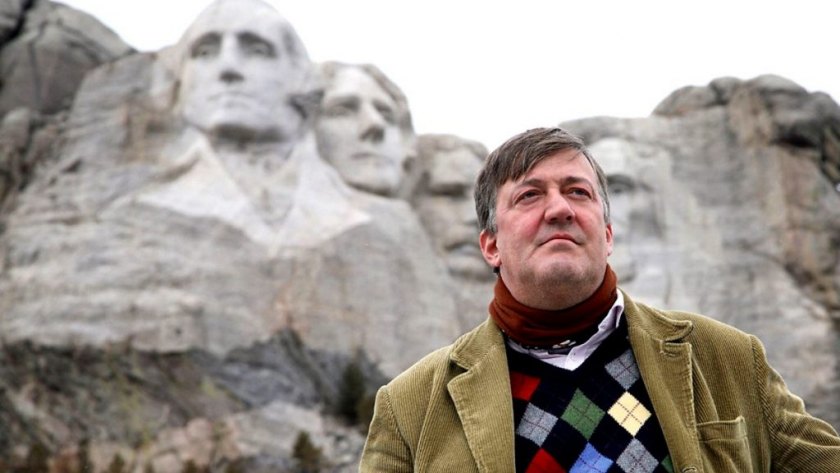 A six part BBC TV series, 'Stephen Fry in America' features host Stephen Fry who travels across the US, mainly in a London cab, covering all the 50 states and Washington DC. In his visits, he shows us how each of these states are so different from each other in terms of culture, cuisines, and food habits. It aired in the UK, the United States, and Australia, making it one of the most successful and high rated programs in the genre of travel shows. Some episodes of the series also feature famous personalities as special guests, such as Sting, Jimmy Wales, Morgan Freeman, Buddy Guy, and Ted Turner.
7. Scam City (2012)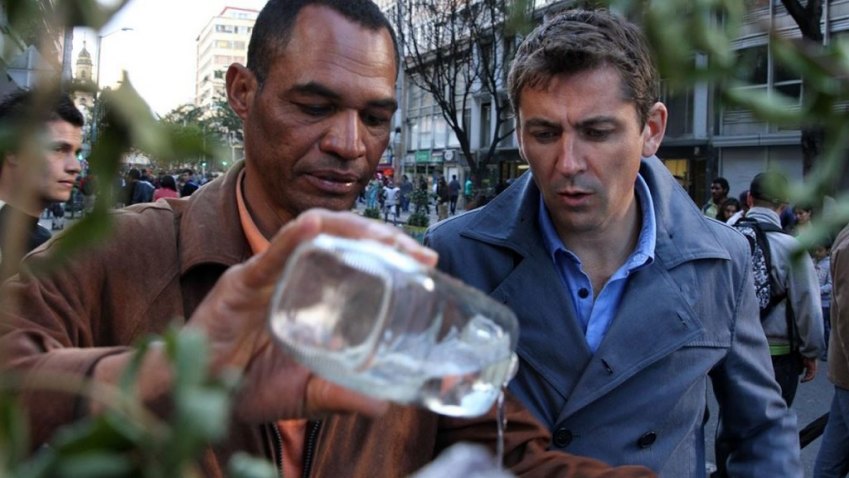 A travel + escape show, 'Scam City' is yet another travel television series that first aired in June 2012. After that, it also premiered on the National Geographic Channel and on Nat Geo People in Australia. In each episode of this documentary, host Conor Woodman embarks on a quest to explore some of the globe's most famous cities. However, he takes a rather unique approach in his travels. He tries to expose the darker side of tourism in these destinations. For example, he meets with shady people such as fraudulent cab drivers, pimps, and pocket jewelers. He intentionally plays the victim in front of these scammers, with an aim to unravel there schemes, such as thefts, expensive cab fares, and luring people with the temptation of adult entertainment at a very steep price.
6. Salt Fat Acid Heat (2018)
'Salt Fat Acid Heat' is essentially a cooking show, but it is heavily based on travel. Starring Samin Nosrat, it is adapted from the non-fiction book with the same name and premiered on Netflix on October 11, 2018. As the name suggests, each episode of the four part series focuses on one particular element from the four elements of successful cooking, namely salt, fat, acid, and heat. Nosrat travels to a certain location in every episode and shows how that particular element is used in that region in its local cuisines. You can watch it here.
5. The Mekong River With Sue Perkins (2014)
'The Mekong River with Sue Perkins' features Sue Perkins as the show runner, who sets off on a journey up the Mekong River, the largest river in South East Asia. In this entertaining and illuminating series, she explores how this water body, also called 'Mother of Water', sustains millions of people residing by the paddy fields of Vietnam to the mountains of the Tibetan Plateau. In her quest, Sue Perkins travels for nearly 3,000 miles upstream, across Vietnam, Cambodia, Laos and China, and continues to progress toward the Mekong's source, which lies high somewhere in the Himalayan glacier.
Read More: Best Paranormal Shows on Netflix
4. Dark Tourist (2018)
Usually, people like to travel to destinations that are popular, hyped, happy, and beautiful. But there are some rare tourists who hold a special interest in spots that have a history of death and tragedy. In 'Dark Tourist', journalist David Farrier explores just that. He highlights this particular subset of tourism, which is referred to as dark tourism. Each episode shows Farrier traveling to locations that might not be everyone's cup of tea. For example, in one episode, he takes part in the activities of a death-worshiping cult in Mexico. In yet another part, he witnesses tourists soaking up radiation left behind in Fukushima. Other episodes show him meeting vampires in New Orleans and visiting the most-nuked place on Earth for atomic swimming and fishing.
Read More: Best Game Shows on Netflix
3. Jack Whitehall: Travels With My Father (2017)
In this comic and witty travel show, the jovial and funny Jack Whitehall partners with his stuffy father and embark on adventures. What makes this program so interesting is the queer dynamics between the two contrasting individuals. The pair go on a trip through Southeast Asia with an aim to deepen their bonds. Along the way, they participate and experience several adventures together, including attending an elephant polo match in Bangkok and taking a primitive train ride in Cambodia. After the trip is over, both dad and son reflect on their relationship.
2. Larry Charles' Dangerous World of Comedy (2019)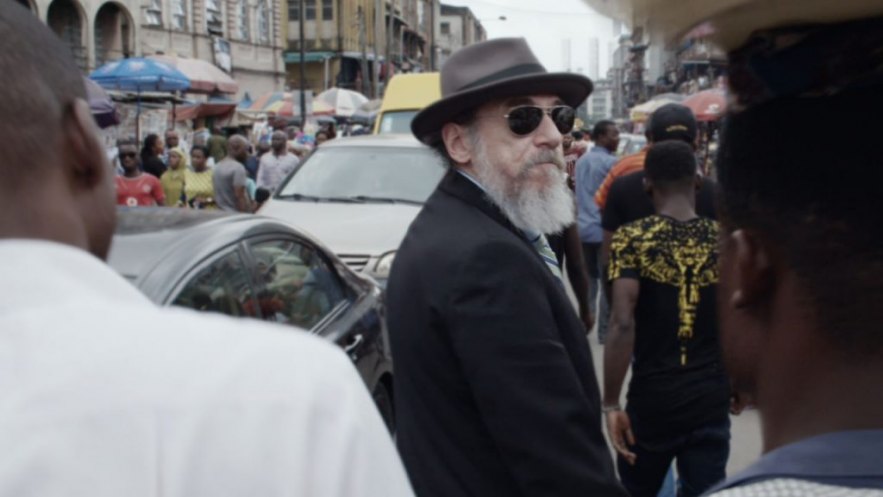 In 'Larry Charles' Dangerous World of Comedy', host and comedy writer cum director Larry Charles goes to different corners of the world in order to understand the varying definitions of comedy in their cultures. The show covers countries such as Iran, India, Russia and China, where he interacts with some of the unlikeliest comics to gauge the depth of the comedy world.
Read More: Best Survival Shows on Netflix
1. Escape to the Continent (2014)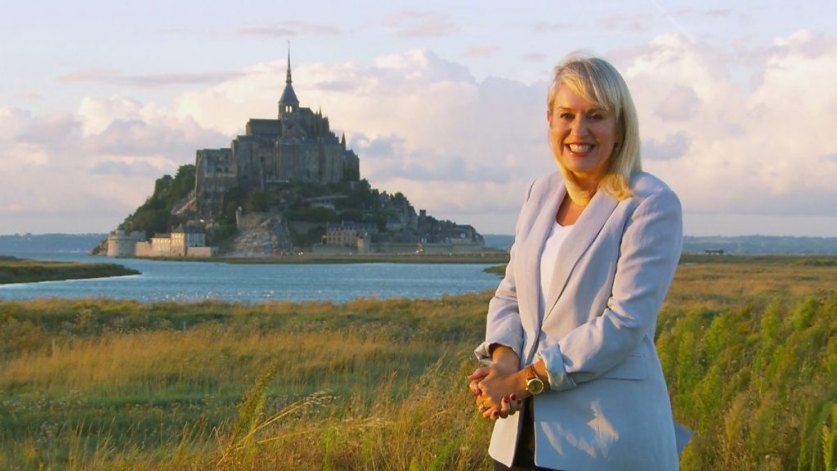 'Escape to the Continent' offers another unique concept to the genre of travel shows. Here, the hosts take the prospective buyers on visits to different houses in the country. These buyers usually wish for more room, cleaner air and less noise in their properties. And our hosts guides the city dwellers through amazing spots in the serene, beautiful countryside, while they choose their dream homes.
Read More: Best Car Shows on Netflix