It's almost unbelievable how much far anime movies and shows have come in terms of mass acceptance. There was a time when anime fans were looked down upon. And now even streaming giants like Netflix and Hulu have involved themselves with this ever-growing source of entertainment, the groundbreaking content that anime offers is being widely appreciated by everyone in the world.
2019 has been a stellar roster for anime shows, some of which, very well come in par with the most acclaimed shows and movies. However, 2020 promises to be even better with some of the most anticipated sequels, originals, and manga adaptations. So here's a list of the most awaited anime shows that will premiere in the year 2020.
20. Uzumaki (TBA)
Junji Ito, the famed horror mangaka, is best known for his work in 'Uzumaki'. The manga dwells into a world of deep dark visuals that brim with endless loops and spirals. Each page is covered with disturbing inexplainable allusions that somehow creep under your skin and then stay there for a while. This iconic manga has been kept from an anime adaptation for a very long time now, but that is about to change. Adult Swim will now be creating a four-part miniseries adaptation for it, and from its recent trailer, it seems like the anime will very well capture the essence of Junji's black and white imagery that defies the boundaries of logical explanation.
19. My Teen Romantic Comedy SNAFU: 3rd Season (April, 2020)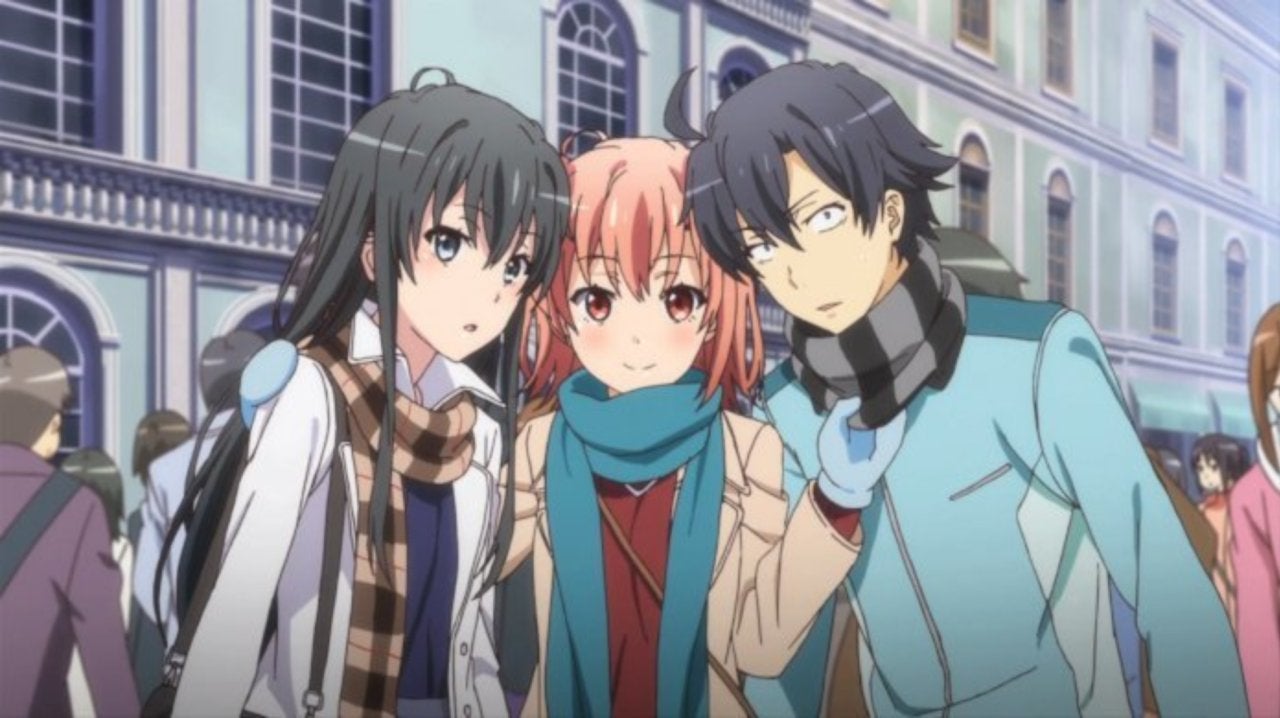 On the surface, 'My Teen Romantic Comedy SNAFU' is a typical rom-com with characters that perfectly fit the archetype of the genre. But on a macro level, it really makes you question the standards set by society. Centering Hachiman Hikigaya, a social outcast who keeps to himself all the time, the anime portrays how he develops bitterness towards the toxic social construct of his school, where he finds himself on the adverse side of the popularity spectrum. But he soon becomes a part of a social club and is forced to step out of his comfort zone to make new friends. While the anime explores the adventures of the club as a group, it also reflects on Hachiman's transformation as he begins to value the people around him more than ever.
18. Shirobako: Movie (February 29, 2020)
In a world full of heavily fantastical Isekai anime shows, 'Shirobako' outshines all the others with its sense of realism. It revolves around the lives of five young women who aspire to make a name for themselves in the anime industry. While focusing on their struggles in the ever-growing field, it also sheds light on the hard work that goes behind creating an anime show. Moreover, it also dwells into the technical side of things and educates you about everything that goes into creating even the most simplistic anime shows. Boasting a splendid cast of vibrant characters and a cleverly put together storyline, 'Shiborako' is simply ingenious.
17. That Time I Got Reincarnated As A Slime: Season 2 (TBA)
There isn't much you can say about 'That Time I Got Reincarnated as a Slime' because it is exactly what you expect it to be. In the vast plethora of Isekai anime that have been produced in the last few years, only a few like 'Overlord' and 'Sword Art Online' have made it big. Surprisingly, despite having nothing distinctively unique about it, even 'That Time I Got Reincarnated as a Slime' is one of the better-known titles in the genre. If you're not really into Isekai shows, you should probably refrain from watching it, but if you enjoy anime that transport their characters into magical untamed lands and goofy heroes, this right here is perfect anime for you.
16. Toaru Kagaku no Railgun T: Season 3 (January 10, 2020)
'A Certain Scientific Railgun' centers a technologically advanced city known as the Academy City, where several young boys and girls possess unique supernatural abilities. But as gleamy and magical as it may seem on the surface, beyond its misty dreamlike appearance, several dark conspiracies are starting to unfold. Mikoto Misaka, the main protagonist, is an electricity manipulator and is also known to be one of the strongest espers of the city. When she finds herself in the middle of one of these conspiracies, she does everything she can to save her people.
15. 5-toubun no Hanayome 2nd Season (January 2020)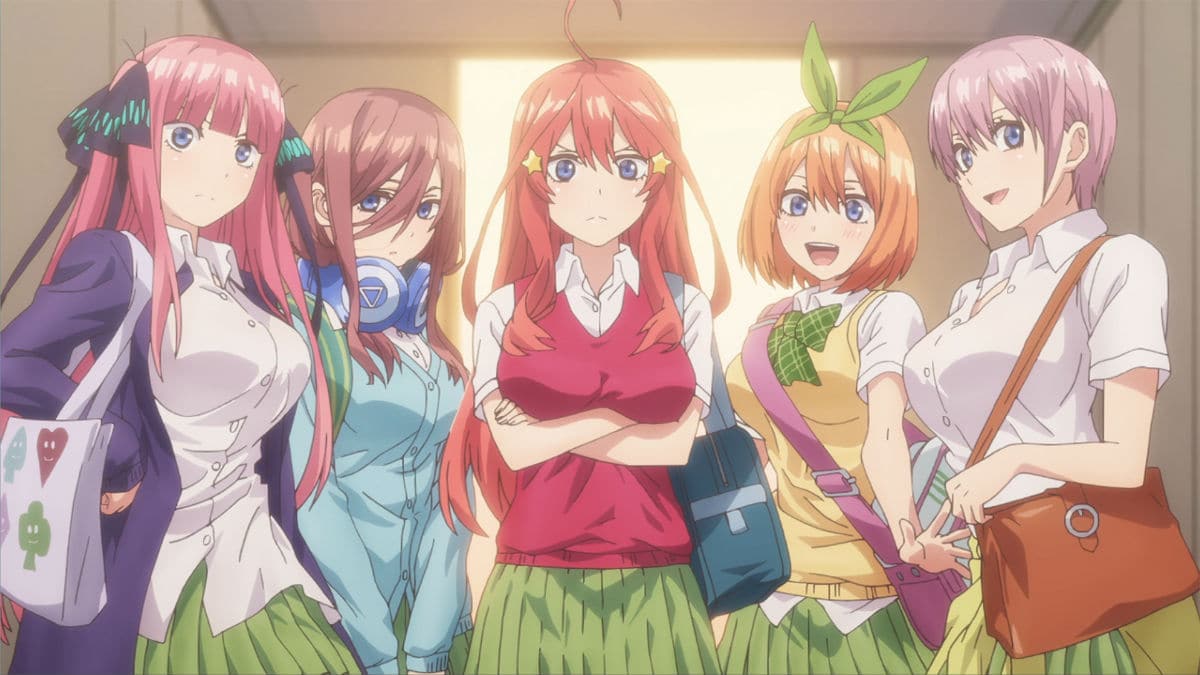 Harem Ecchi anime shows never hold themselves back when it comes to presenting content that involves absolute banality and that's probably the reason why so many people enjoy watching them in the first place. 'The Quintessential Quintuplets' is yet another Ecchi Harem that revolves around the life of a young schoolboy named Fuutarou Uesugi, who is a top student at his school. Even so, his poor financial condition gets in his way of getting into a good college. Luckily for him, he steps on a goldmine when he gets the opportunity to teach a group of extremely royal quintuplets. While he tries to keep his promise of getting them through high school, the girls slowly start falling for him.
14. Magia Record: Mahou Shoujo Madoka Magica Gaiden (January 2020)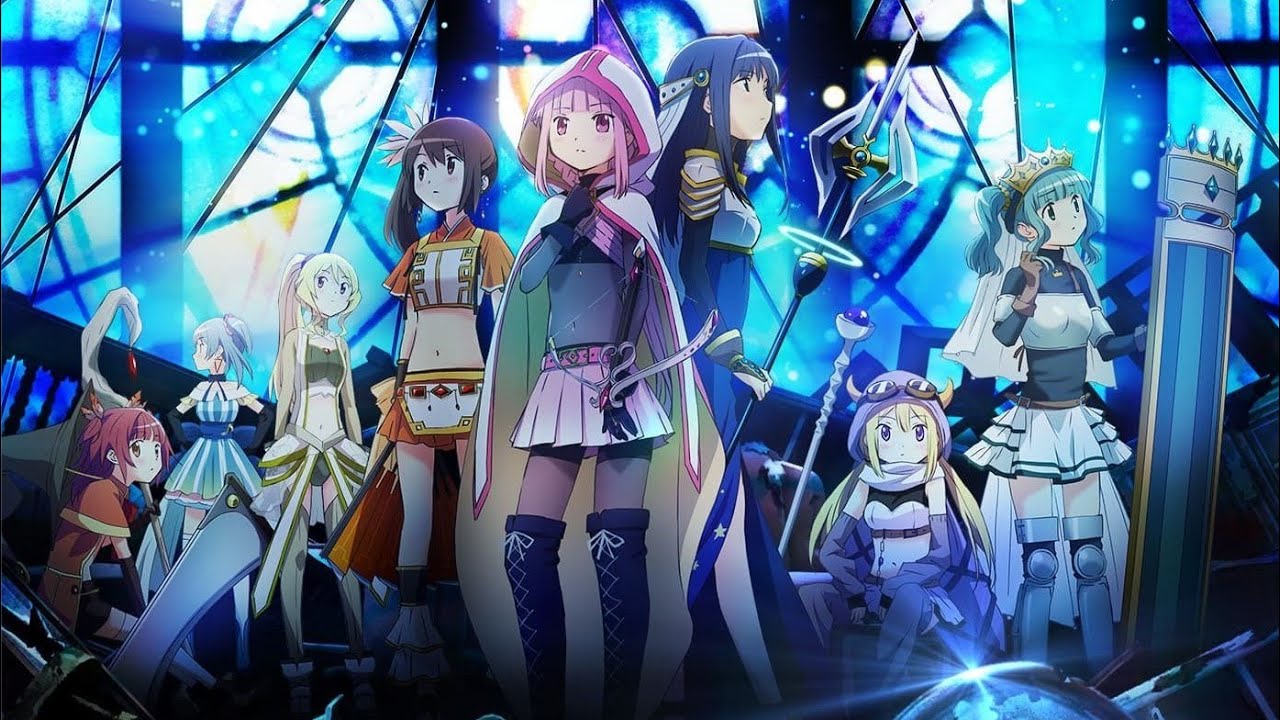 'Magia Record: Mahou Shoujo Madoka Magica Gaiden' is not just any "magical girl" anime. Though it has everything from the typical chibi-styled animation to Mahou Shoujo themes, it is a lot more mature and psychological with its themes than you would expect it to be. This new installment in its huge franchise will be about a magical girl named Iroha, who embarks on a journey to find her lost sister in Kamihama. In the meantime, even Madoka is looking for Homura in the fabled magical lands.
13. Isekai Quartet: 2nd Season (January 2020)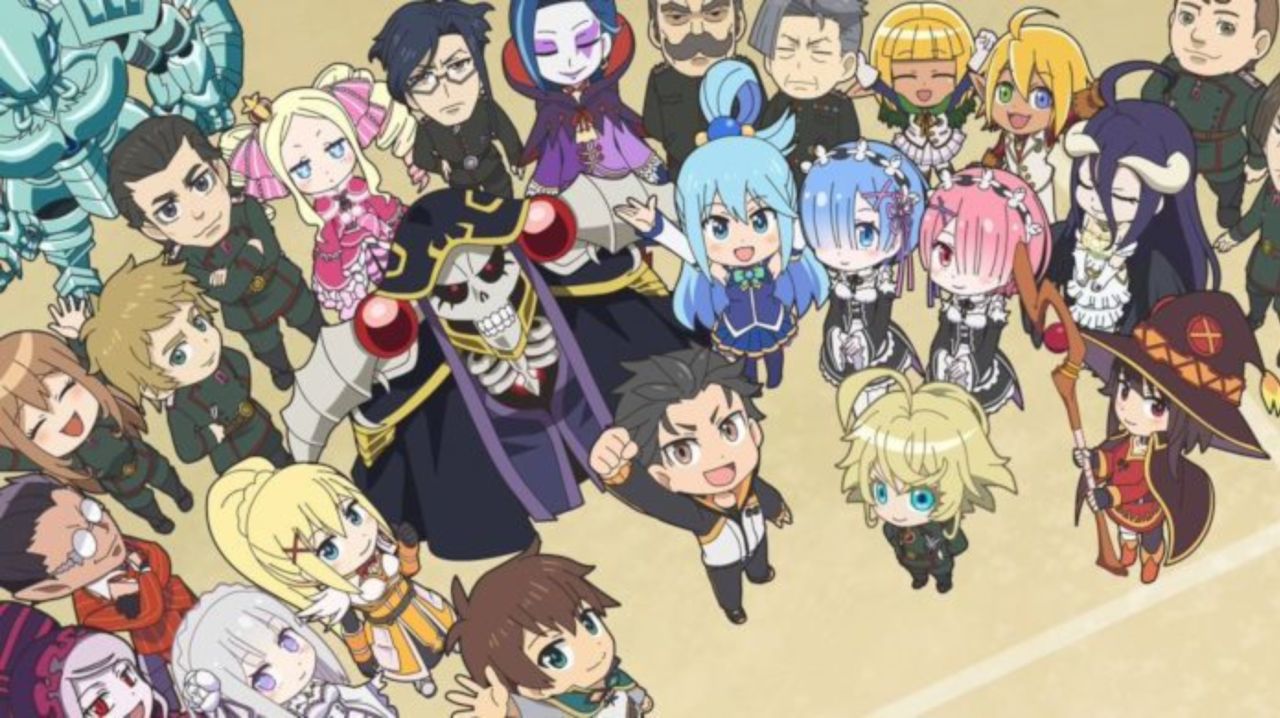 Since anime crossovers are not so prevalent anymore, as modern anime viewers, we don't ever get to see our favorite characters sharing some much-needed screentime. But 'Isekai Quartet' brings new life to this elusive genre by picking up a whole roster of characters from popular Isakai shows like 'KonoSuba', 'Overlord', 'Youjo Senki', and 'Re:Zero'. All of these characters end up in the human realm where they have to live their lives like normal humans of their age.
12. Dorohedoro (January 13, 2020)
'Dorohedoro' has been adapted from an immensely successful manga that goes by the same name. It follows the life of a giant reptile-faced man who completely despises his own existence. He wanders in a gloomy city, known as "The Hole", and tries to look for the magician who cursed him with his ugly mien. While he desperately searches for the mage, he shows no mercy towards others and ruthlessly destroys any other magic-user who crosses his path. If you're one of those Otakus who are into twisted gritty stories that don't shy away from violence, you should definitely watch this one.
11. Yu☆Gi☆Oh! (TBA)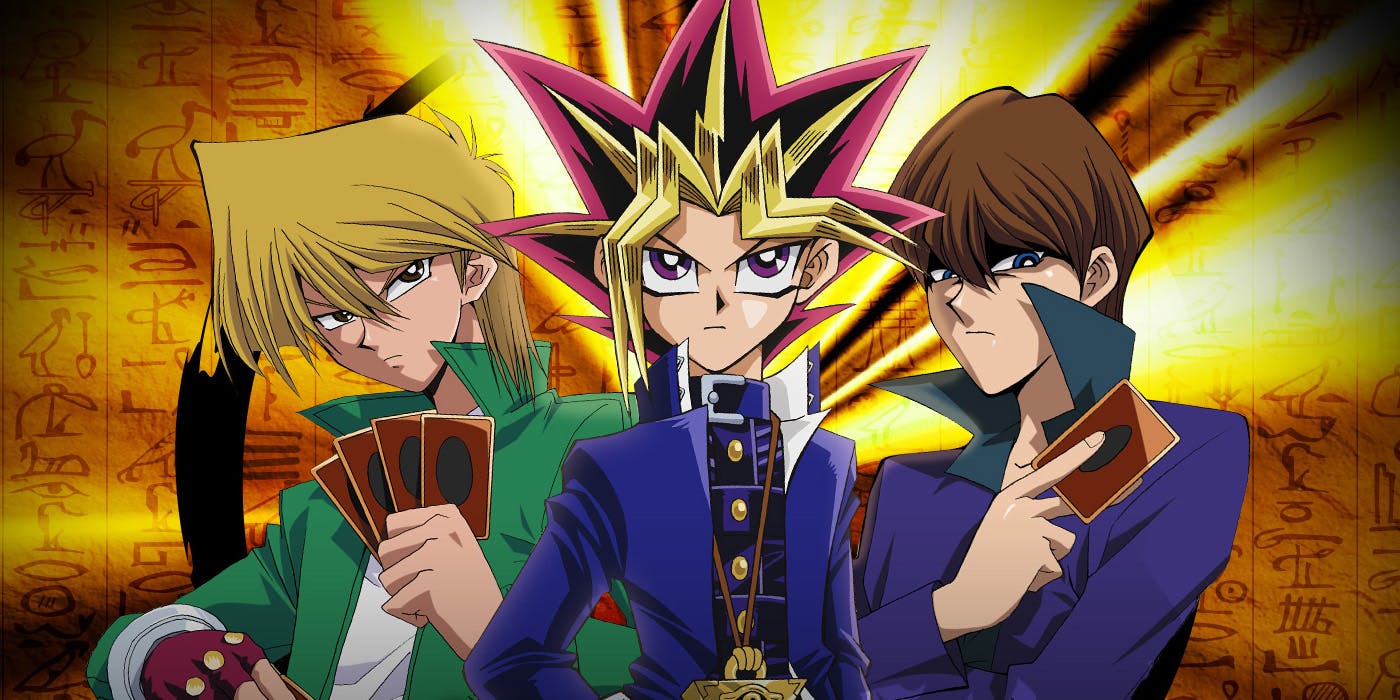 After its debut back in the 90s, 'Yu Gi Oh' has now become one of the biggest anime franchises of all time, and from the looks of it, it isn't getting over anytime soon. In the year 2020, the series will be celebrating its 20th anniversary by releasing a whole new installment. Since the project is still in production, no details regarding it have been released yet, but we can expect this one to be bigger and better than all of its predecessors. Despite its flaws, 'Yu Gi Oh', in terms of the quality of its content, is very well in par with other major anime franchises like 'Dragon Ball Z' and 'Pokemon.' So if you want to take a trip back to the golden era of some classic anime shows, give this one a try.
10. Made in Abyss Movie 3: Fukaki Tamashii no Reimei (January 17, 2020)
'Made in Abyss' is one of a kind. With its chibi-style child characters, it plunges into a bleak world that revolves around a mysterious crater (The Abyss) and creates entire folklore surrounding it. While revealing its heavily-riddled world through the eyes of its protagonists, 'Made in Abyss' dwells deep into its dark themes and slowly grows on you with each episode. It is the cult favorite anime of the season and fans have been anticipating its sequel for quite some time now. The good news is that it will finally be returning with a whole new movie sequel in January 2020, so make sure that you mark your calendars.
9. Haikyuu!!: To the Top (January 11, 2020)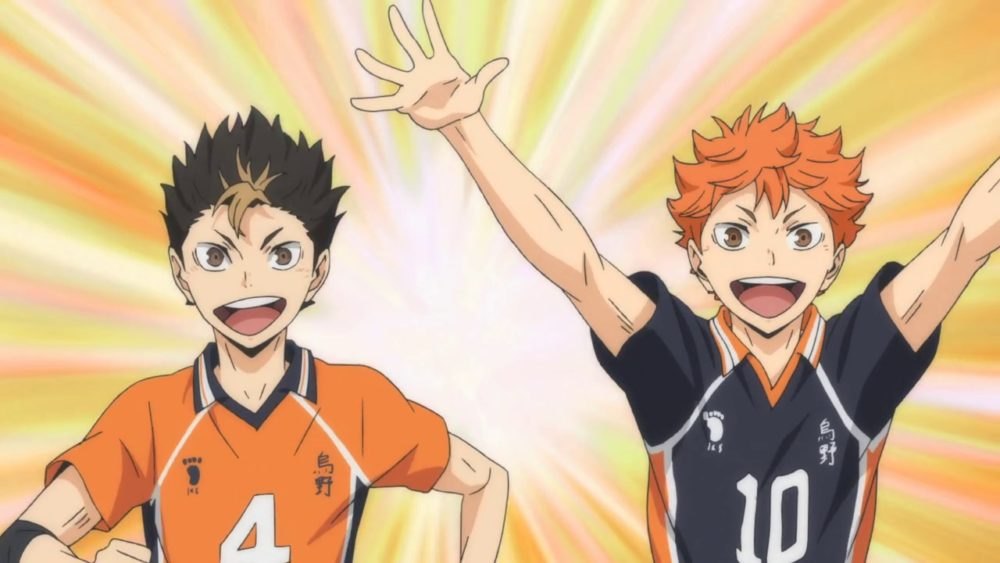 Quite a lot of anime viewers these days are drawn to intricate plots that force you to think and dissect everything to find philosophical meaning in it; 'Haikyuu!!' does none of that and is simply about having fun and building a sense of camaraderie with the sport of volleyball. Its premise is no different from that of a typical sports anime where a bunch of white-knuckled underdogs tries to make a name for themselves. But what makes it really enjoyable is how it emphasizes the importance of teamwork and synergy between the members of a sports team. 'Haikyuu' is a hell of a good time, and since it is so consistent with its content, now would be the best time to pick it up.
8. Kaguya sama: Love is war: Season 2 (TBA)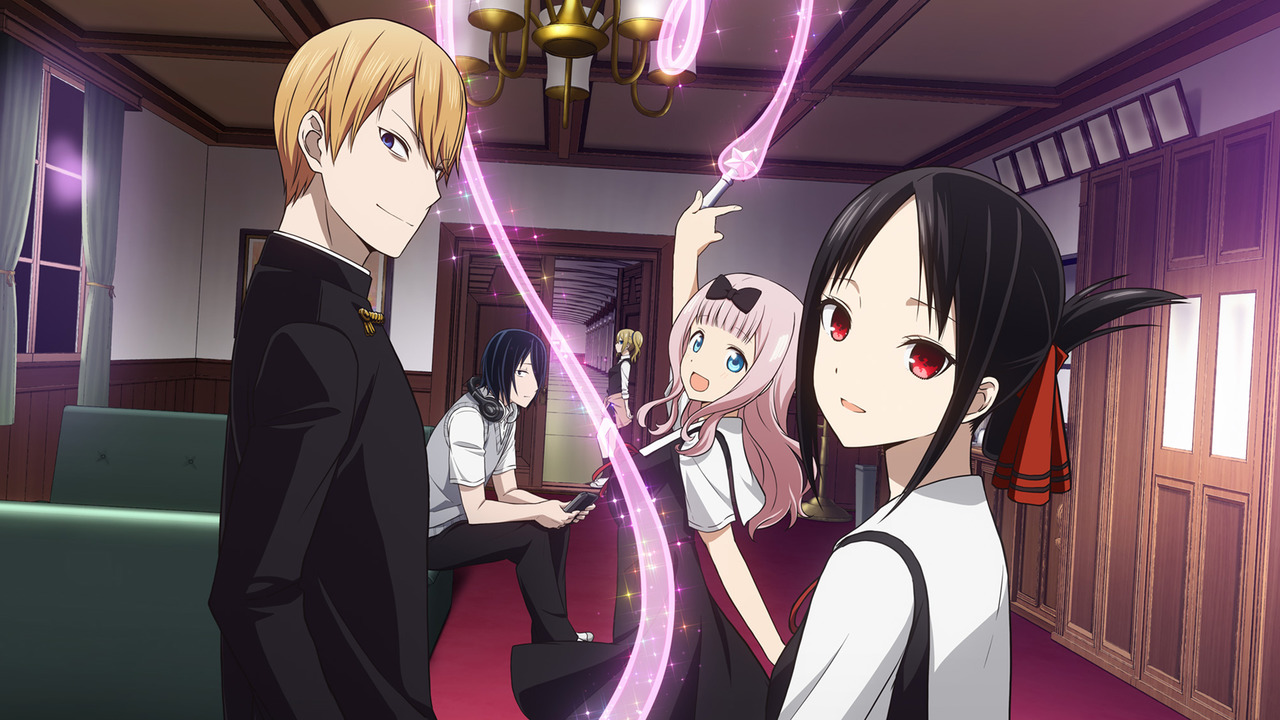 More often than not, in a typical Shoujo anime, two teenage characters end up falling in love despite the odds being against them and they eventually fly off into the sunset to live happily ever after; however, 'Kaguya Sama,' begs to differ. Instead of approaching the romance genre with a cheesy storyline, it brings in two tsundere characters who know they are in love with one another but are just too egoistic to confess their feelings. This marks the inception of a war where the one who confesses first, will lose. This is no tragic story of a doomed relationship, it is, instead, a hilarious take at the heavily sought-after high school romance sub-genre.
7. Violet Evergarden: Movie (April 24, 2020)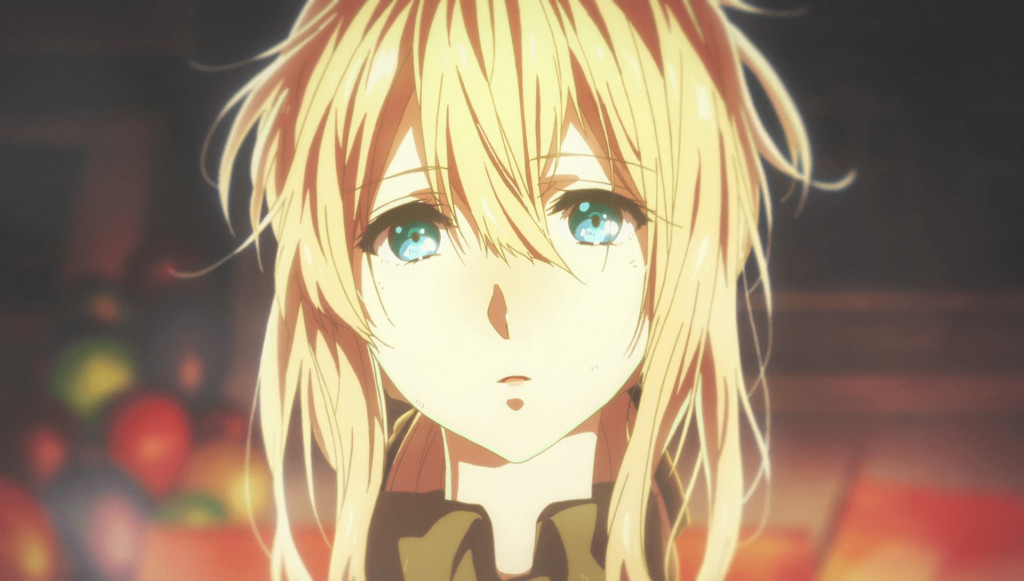 Violet, the titular protagonist of the series, struggles to find the true meaning of love. After spending almost her entire life as a soldier, who was solely trained to decimate enemies, she is haunted by the memories of her past. But as she embarks on a spiritual journey to find her true calling, she learns a lot more than she could've asked for. Adapted from an award-winning light novel series written by Kana Akatsuki, 'Violet Evergarden' makes you hope for a better future through its poignant themes.
6. Goblin Slayer Movie: Goblin's Crown (February 1, 2020)
It cannot be denied that certain anime shows are a bit too overwhelming because of how disturbing and gory they can get, but 'Goblin Slayer' is one show that goes above and beyond the boundaries of gore that most anime portray these days. It centers a vigilante who ruthlessly slaughters goblins, and thus, acquires the name "Goblin Slayer." While its discomforting profane content can be quite questionable, the series has acquired quite a fan following since its release. And after the massive amount of popularity that it gained on social media, it comes as no surprise that it is now returning with a whole new season.
5. Digimon Adventure Movie: Last Evolution Kizuna (February 21, 2020)
'Digimon' is yet another ever-growing anime franchise that first premiered back in the 90s. Just like 'Yu Gi Oh', even 'Digmon' will be celebrating its 20th anniversary in the year 2020, and from what we know about it, it is not a direct sequel of any of the previous versions of the series. The anime will finally be wrapping up its entire legacy by featuring a final adventure, where the Digidestined will set out on another memorable quest with their respective Digimon.
4. Re: Zero – Starting Life in Another World: Season 2 (TBA)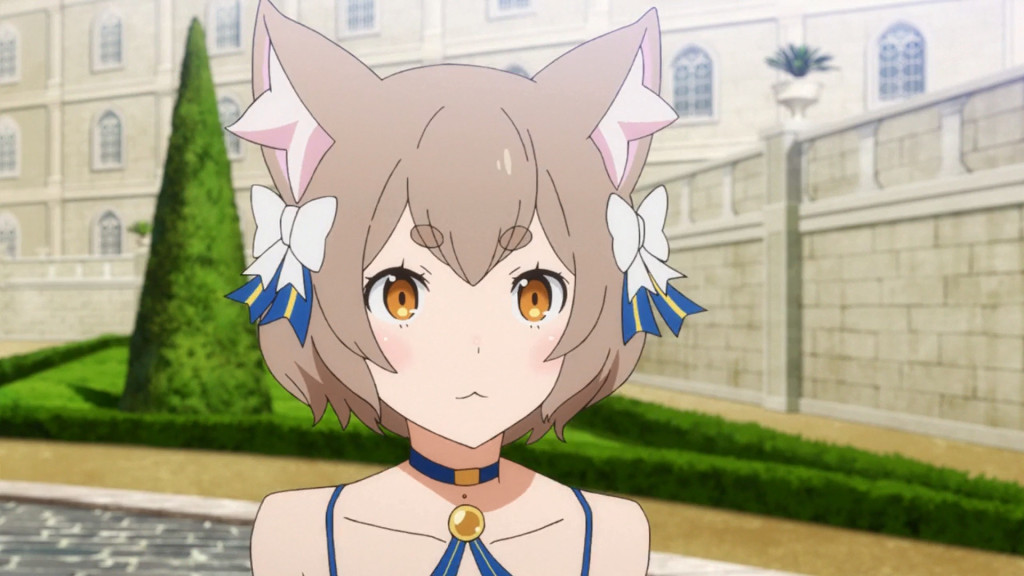 The popular but overused fantasy/game world genre is brimming with anime shows that are basically rip-offs of one another. But with its morbidly unique twists and complex storyline, 'Re: Zero' has managed to establish itself as one of the best fantasy anime shows. It revolves around the life of Subaru Natsuki who, after getting summoned into a new world, gets brutally murdered with his female companion. However, moments later, he awakens and finds himself stuck in the same day again. In a nutshell, 'Re: Zero' is like the anime version of 'Groundhog Day.'
3. Evangelion:3.0+1.0 (June 2020)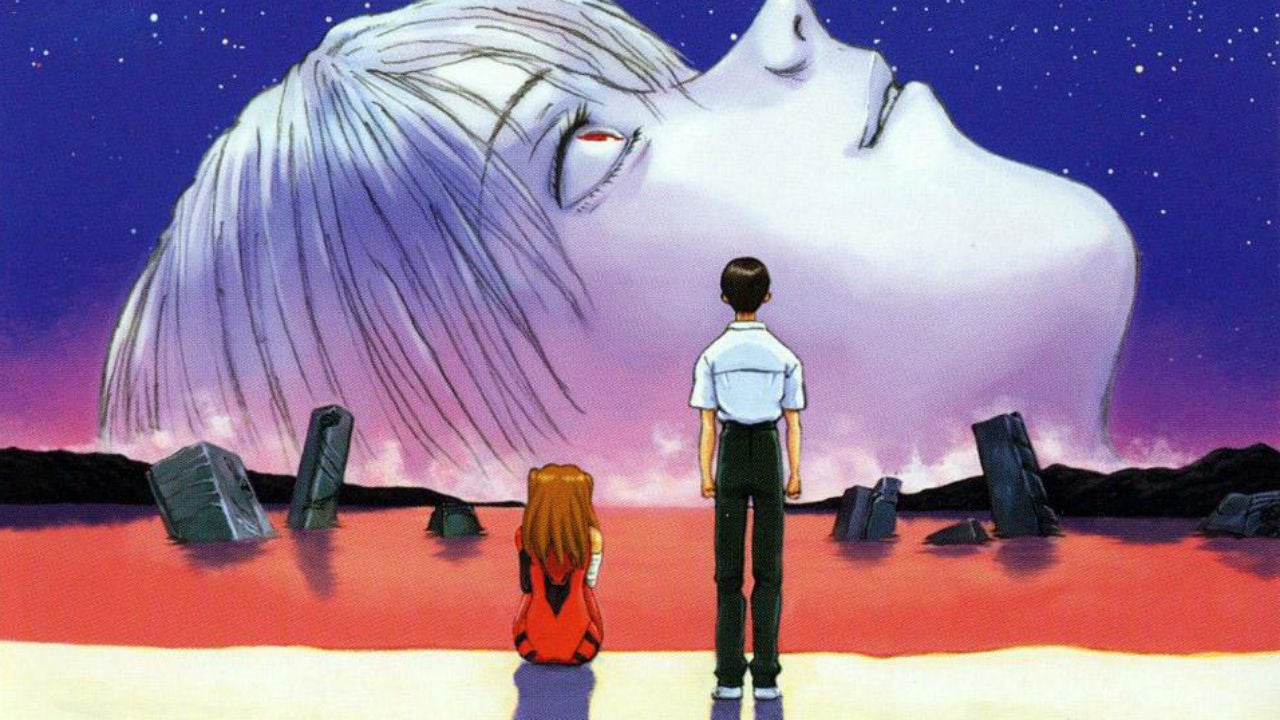 Thanks to its distribution on Netflix, 'Neon Genesis Evangelion' has been brought back to the limelight. And now that its fourth film, titled 'Evangelion 3.0 + 1.0', is on the way, now would be the best time to watch this anime if you haven't seen it yet. The entire series has some really mesmerizing sci-fi concepts that further morph into deep philosophical allegories. While some might claim that the series is one of the most well-thought-out anime series of all time, haters might call it immature. Nonetheless, the series packs some of the most incredible mecha-visuals and its hefty character development is simply unmatchable. You're seriously missing out if you haven't seen this one.
Read More: Best Adult Anime on Netflix
2. The Promised Neverland: 2nd Season (TBA)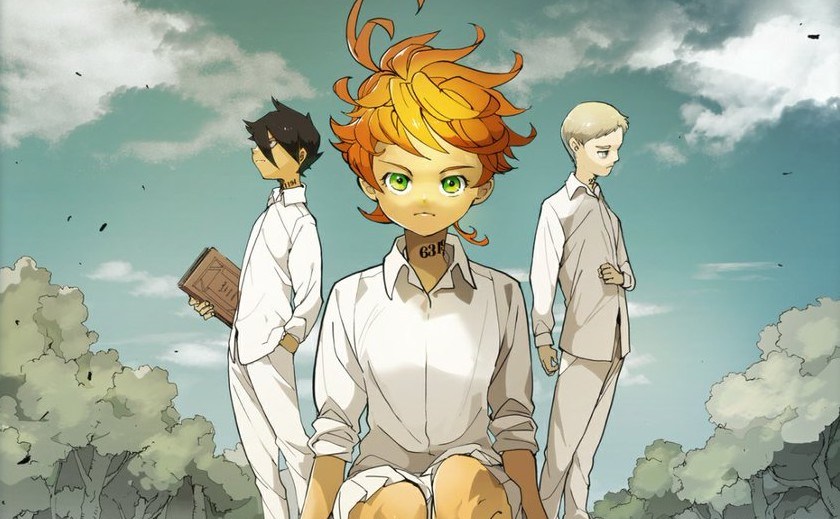 Emma and her best friends, Ray and Norman, live in the peaceful confinements of an orphanage with other kids like them. Though they don't really have parents or any other blood relatives, they are always showered with endless love from a mother-figure, who owns the place. But underneath the endearing surface of this heavenly place, lies a sinister secret that none of the kids are aware of. When Emma and her friends somehow discover the truth that is being kept from them, they devise an ultimate escape plan. 'The Promised Neverland' is one of the best anime shows of 2019, and if everything goes well, its season 2 might even come in par with other great sequels that are lined up for the upcoming year.
Read More: All New Anime Coming to Netflix in 2020
1. Attack on Titan: The Final Season (October 2020)
There was a time when 'Attack on Titan' was nothing but a typical shounen with marvelous production value. But as the series progressed further, with each season, it proved that it is not just one of the best shounen of our time but is easily one of the best anime shows ever made. 'Attack on Titan' will finally bring forth its much-awaited Season 4 which will be a culmination of everything that we've seen since season 1. Block the dates for this one as it will certainly be one of the best shows of 2020.
Read More: Best Anime Shows of 2019