Anime is fun. The range of genre covered by it is fairly diverse. From action-packed series and movies to emotional drama, Anime has got plenty of content for everyone. The way animation in Anime is continuously being used to create characters which have the depth of a real human being while still staying true to its root of being a cartoon is what makes it unique. Over the past decades, Anime has provided us with some of the best-animated stuff. I hope it continues to fulfil our expectations. So, without further adieu, here is a list of the upcoming anime (movies and TV series) coming out in 2019 and 2020. These latest new anime movies and shows are surely going to tickle your taste buds.
25. Evangelion: 3.0 + 1.0 (2019)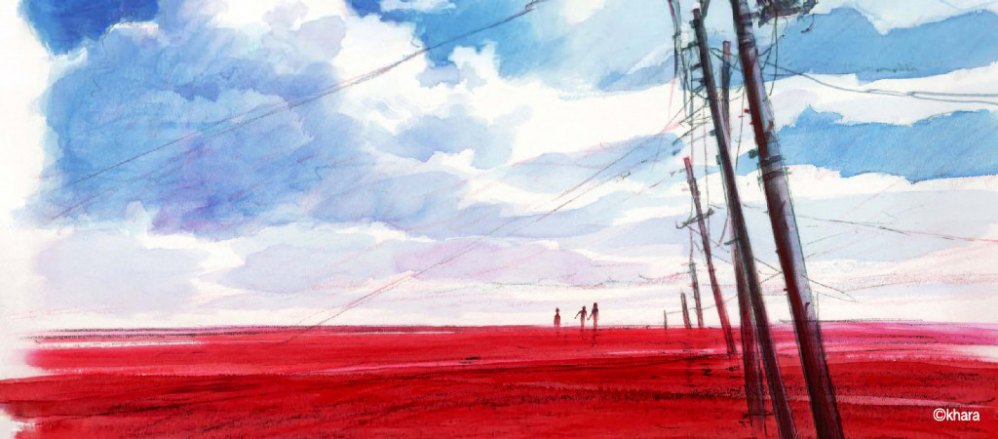 We loved 'Evangelion'. Be it the series or the three movies, we got thoroughly entertained. It was kind of sad when it was initially announced by Hideaki Anno that due to production problems during the filming of the third movie ' Evangelion: 3.0 You Can (Not) Redo', he won't be working on another movie. But there was a glimmer of hope when later it was announced that the movie is back on track. There haven't been any fixed announcements about its release or the plot. They did release a teaser poster though.
Read More: Best Anime Dragons
24. Boku no Hero Academia THE MOVIE Futari no Hero (2018)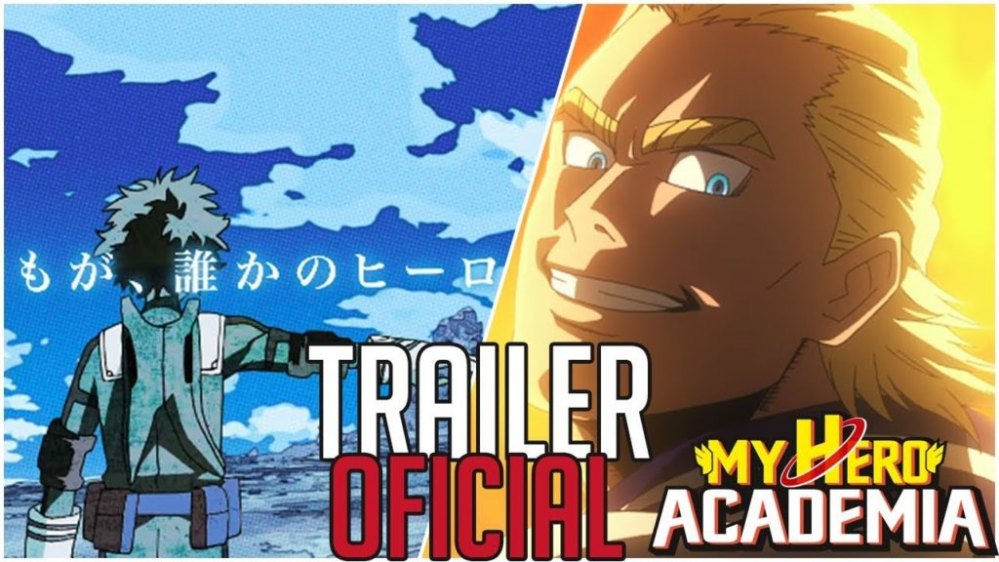 Well, we have been excited about this one and finally, it's here. The official trailers have been released and have been received well. Do check them out (if you haven't already). The plot is original and focuses on Deku and All Might. The duo gets an invitation to the floating city 'I Island'. Here a sort of exhibition named 'I Expo' is being held and it focuses on Quirks and Hero items. Deku meets Melissa who doesn't have a Quirk making him nostalgic. Suddenly the security system of the city gets hacked and people are taken, hostages. The villains are dead set to destroy the Hero Society. The key to all this is our hero 'All Might'. Mark your calendar.
Read More: Best High School Anime
23. Nanatsu no Taizai Movie: Tenkuu no Torawarebito (2018)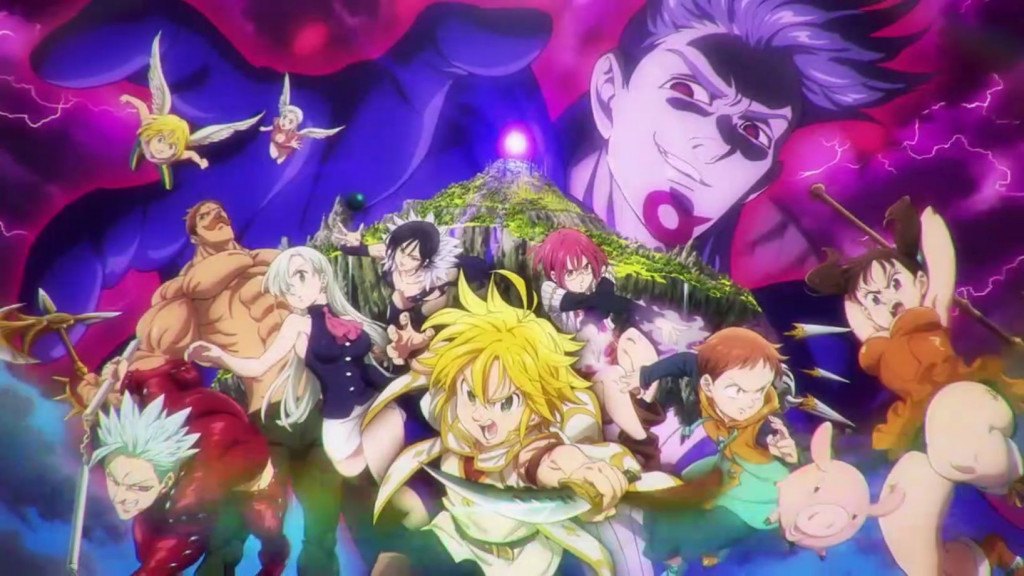 This is another action-packed Anime that's set to hit the theatres this August. The plot is classic anime style and if you liked the previous series then you will enjoy this too. This time the 7 deadly sins look for the 'Sky Fish', a phantom item. The search leads Meliodas and Hawk to 'Sky Palace' a city based on the clouds. The citizens here have wings. They mistake Meliodas for some criminal and imprison him. While the city is preparing for defending themselves against a beast which awakens every 3000 years a demon clan army 'Six Knights of Black' releases the beast. This leads the sins to a battle with the clan. I am sure it will pack a punch.
Read More: Best Samurai Anime
22. Fate/stay night Movie: Heaven's Feel – II. Lost Butterfly (2018)
This is a lesser-known anime movie franchise. Be sure to check out 'Fate/stay night: Heaven's Feel I. presage flower'. It is a good movie and possesses beautiful visuals. 'Fate/stay night Movie: Heaven's Feel – II. Lost Butterfly' is the second movie in the trilogy and is set to release in 2018. The teasers have been released and it is looking good. If you are a fan of Romance and Dark Fantasy genre then this surely for you.
Read More: Best Slice of Life Anime
21. Youjo Senki Movie (Unknown)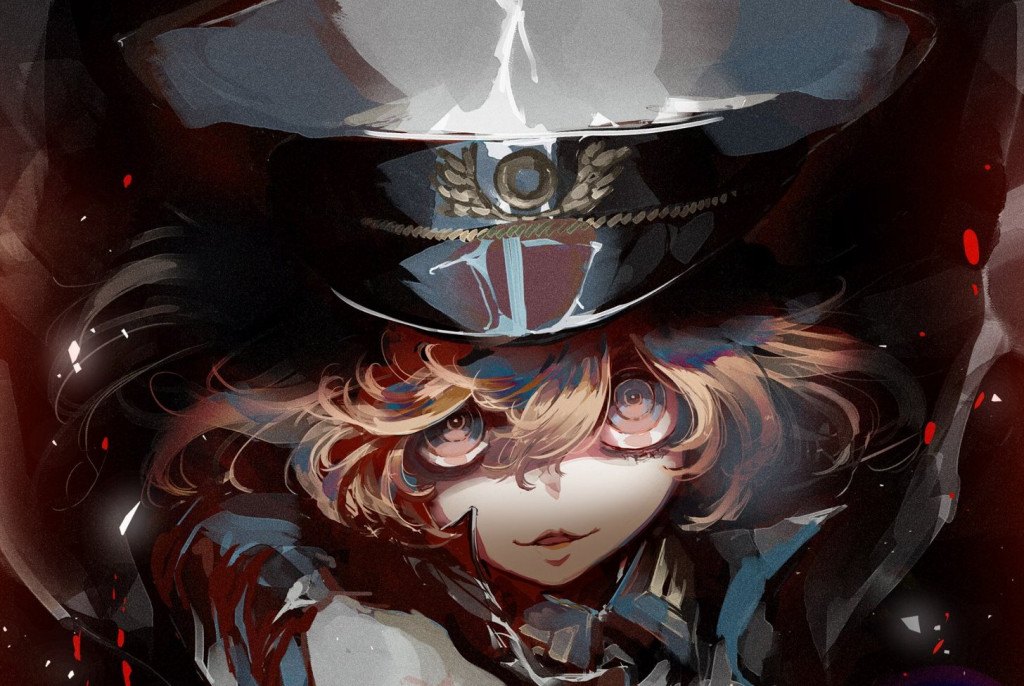 If you follow Anime closely then you might have stumbled upon the trailers of this film. The plot will follow the story of Tanya who used to be an ordinary man and after death is reincarnated as a soldier in World War II. She has magical powers which she often uses for mischievous activities. The plot is vibrant and the trailer is promising. Please check out the trailer.
Read More: Best Anime Movies of All Time
20. Dragon Ball Movie (2018)
If you are an avid Anime watcher then you have surely watched 'Dragon Ball'. If you haven't then go do it Now! The franchise will release their 20th movie this year in December. There has been a lot of speculations about the plot. The visuals released do tend to point towards Goku as the main hero. It is believed that the film will focus on the Saiyan Race. I hope there is a Super Saiyan God in there somewhere. Stay Tuned!
Read More: Best Anime Animals
19. Psycho-Pass SS Case 1: Tsumi to Batsu (2019)
I am fairly excited about this movie. Just by the looks of it, the concept and the visuals, one can say that this movie might bring something great to the Anime platter. It is the first instalment of 'Psycho-pass Sinners of the System' which is a trilogy. The plot sees Nobuchika Ginoza and Mika Shimotsuki dive into an investigation which leads them to an isolation facility. Hope it fulfils the expectations.
Read More: Best Anime Shows of All Time
18. Kimi no Suizou wo Tabetai (2018)
If Romance and Drama are more of your things then this movie is for you. 'Kimi no Suizou wo Tabeta' which translates to 'I Want to Eat Your Pancreas' (Yup, I know..) follows the story of a girl Sakura whose has a pancreatic illness. She tries to hide it from everyone until a boy finds her diary and gets to know about it. He promises to accompany Sakura in the final days of her life. Yup, lot's of emotional stuff here. I don't watch much Anime of the drama genre but this goes into my watch-list.
Read More: Saddest Anime Movies
17. Mirai no Mirai (2018)
This is a film about the Fantasy genre and let me tell you something the plot is interesting, lovely, and touching. It follows the life of a 4-year-old boy Kun-Chan who solely gets to enjoy his parent's love and affection but things change after his little sister Mirai is born. He feels she will take his parent's love from him. One day Kun-Chan storms into the garden which has completely changed. Here he meets an older Mirai and the adventure starts. It's a classic Anime adventure movie with a tinge of fantasy. I am quite sure every Anime lover will enjoy it.
Read More: Anime Like Attack on Titan
16. Pokémon the Movie: Everyone's Story (2018)
We all love Pokemon. This franchise passes the boundaries of Anime and entertains all who love cartoon in general. 'Pokémon the Movie' is the 21st Pokemon movie. It is a reboot which will release on 13th July this year. This movie will also see Ash Ketchum in the lead as he attends 'Wind Festival' Fura City. At the end of the festival Lugia, a legendary Pokemon, will appear and provide the citizens with 'Blessed Winds'. Ash ends up meeting five new characters Lisa, Kagachi, Trito, Hisui and Largo which sets into motion a fun adventure. As a Pokemon fan, I am excited about this.
Read More: Best Romance Anime of All Time
15. Kimetsu no Yaiba (April 2019)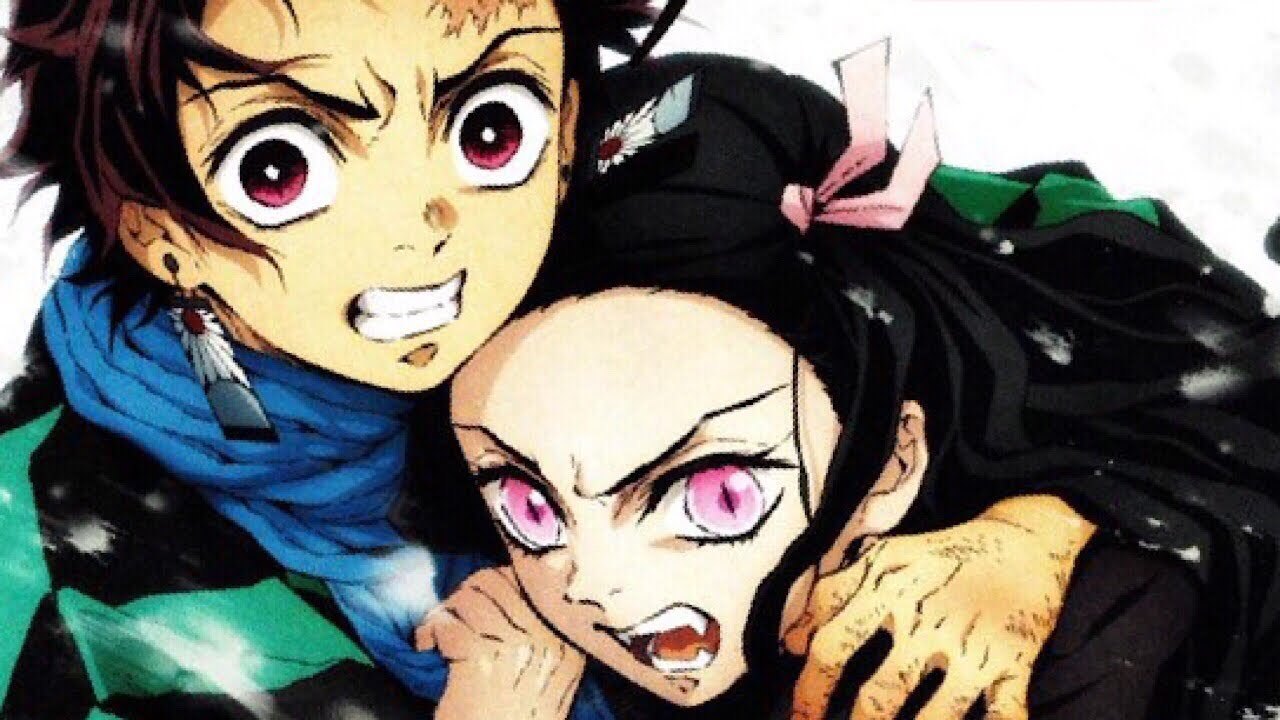 'Kimetsu no Yaiba' has been in publication since 2016. Due to its popularity, it was given that soon an anime adaptation will be in development. So, it was no surprise to hear that the anime version of 'Kinetsu no Yaiba' will be premiering next year in April. The plot is based on demons and demon slayers. For long it had been a known fact that demons are lurking in the woods. They wait for their chance and pounce on the next human they can get. At night people rarely venture outside. It is also said that there is a demon hunter who roams the streets at night searching for these monsters. He hunts upon them. But these things have been rumours until they became reality for Tanjirou. His family is massacred and his sister has turned into a demon but still has a human side. Now he must protect his sister while fighting the demons. He also has to find a way to save his sister.
Read More: Best Sports Anime
14. Boogiepop wa Warawanai (Jan 2019)
'Boogiepop wa Warawanai' came out way back. It premiered in the year 2000. I have no idea why it took the creators 19 years to come up with another instalment of the series. The first instalment was kind of interesting. The show had that suspense while dealing with the heinous crime. In this instalment too. We will have our titular character 'Boogiepop'. Earlier people doubted if she is just an urban legend to scare each other. But now we know she is very real. Boogiepop is an angel of death. She is a shinigami who can release people from their suffering. Then there are a series of disappearances involving female students of Shinyo Academy. Though police think that the students have just run away, many know things are not what they seem.
Read More: Best Black Anime Characters
13. Goblin Slayer (Oct 2018 onwards)
'Goblin Slayer' is an anime that premiered in October. Only four episodes have aired so far. The series received some backlash from the viewers due to a Goblin rape scene. Yes, the scene was kind of intense but I guess it needed the raw nature of it. It was needed to establish the problem that the characters are going through due to the monstrous goblins. Goblins are a threat and can cause problems. It wasn't going to be easy when a young priestess decides to go on her adventure. It isn't long before they get in trouble with the goblins. But before things could further worsen they are saved by a person who is a goblin slayer. His determination in life is to slay all goblins and do it at any cost. His feats are gaining popularity and it's no telling who would knock on the door next.
Read More: Cutest Anime Girls
12. Seishun Buta Yarou wa Bunny Girl Senpai no Yume wo Minai (Oct 2018)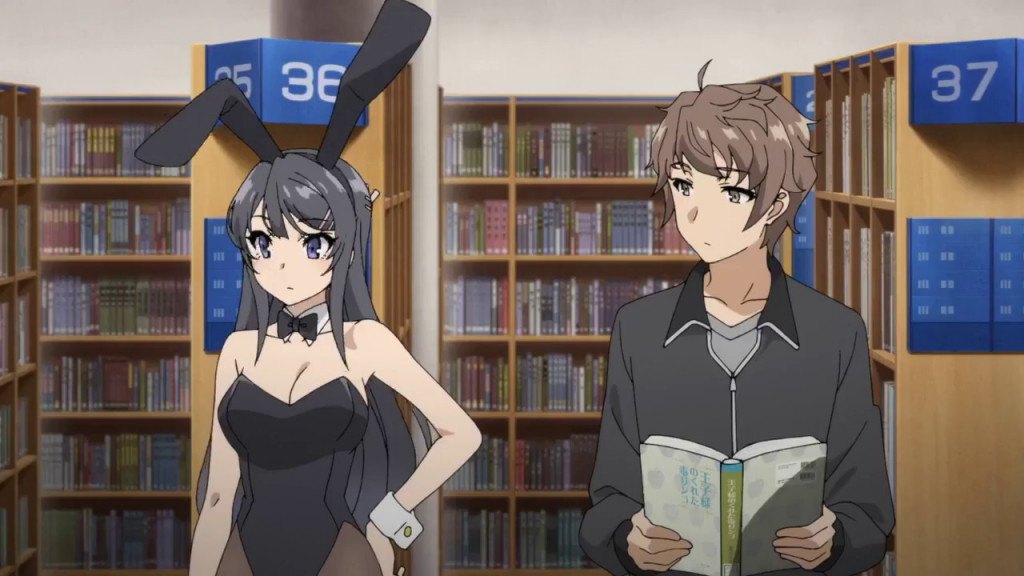 'Seishun Buta Yarou wa Bunny Girl Senpai no Yume wo Minai' is an anime which is ongoing and more episodes are coming this year. The plot of the anime is quite simple. Watching this you may think that there are other anime which have a similar vibe and yes you are right. One anime I could relate this anime to is 'Bakemonogatari'.
The anime has a nice romance theme and the few episodes that have aired so far are quite interesting. The plot is set on something known as a 'puberty syndrome' or 'adolescence syndrome'. Kids going through their adolescent experience supernatural phenomenon. The main couple in the anime experience the effects of the syndrome. The show can be really interesting at times.
Read More: Best Fantasy Anime
11. Strike the Blood III (Dec 2019)
'Strike the Blood III' will be releasing in the coming year in December. It will be an Original Video Animation consisting of ten episodes. I hope it is as good as its predecessors. The plot of 'Strike the Blood' deals with vampires. Fourth Primogenitor, the strongest and most legendary of all vampires was only talk. But it seems that if they master the Twelve Kenju they will be the harbinger of catastrophe in the country of Japan. To counteract this the Lion Organization has decided to send a shaman to neutralize the problem. He/she is supposedly a skilled 'sword shaman' who can take care of the problem. But turns out they ended up sending a young woman. Will she be good enough for the task? The plot of 'Strike the Blood III' will be following the story until the completion Seisen-hen.
Read More: Best Comedy Anime
10. Grisaia: Phantom Trigger (Jan 2019)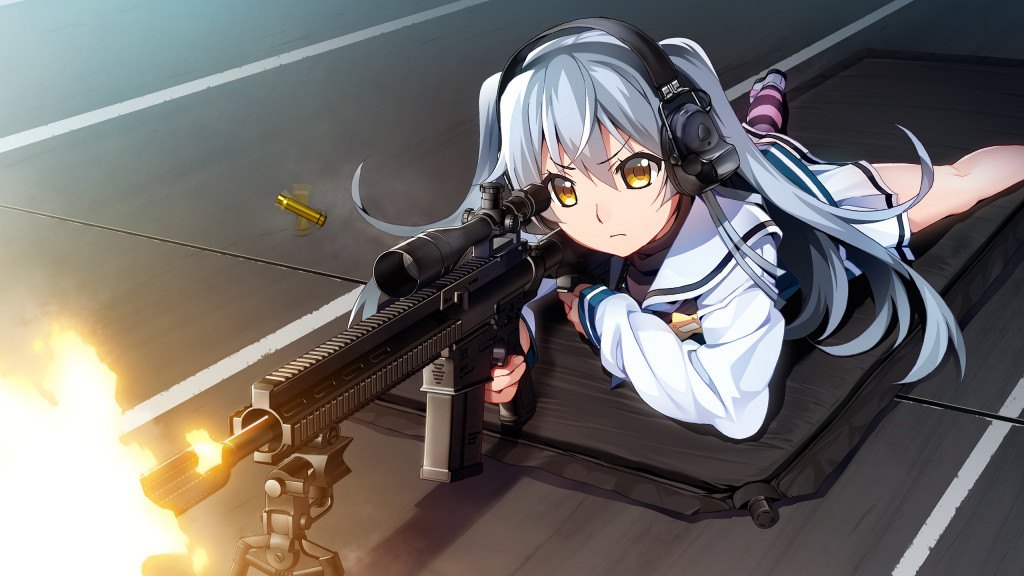 The plot of 'Grisaia: Phantom Trigger' is a bit interesting. The series will air in January in the upcoming year. It is a high school genre action anime. CIRS was an anti-terrorist government organization under the collaboration of the US and Japan. But after the Health Oslo incident, the covert nature of the group was no more hidden. It had become public knowledge now. The organization of CIRS has been started again. It had to be built back from scratch. Now, its covert operations are handled by its agency Special Operations and Research and Development or Sord for short. To train new operatives they have started schools at various locations in the country. Mihama Academy was a no-good school but now it has become a special training school under the organization. Can the misfits of the academy handle the task of protecting their country.
Read More: Best Anime Princesses
9. Tate no Yuusha no Nariagari (Jan 2019)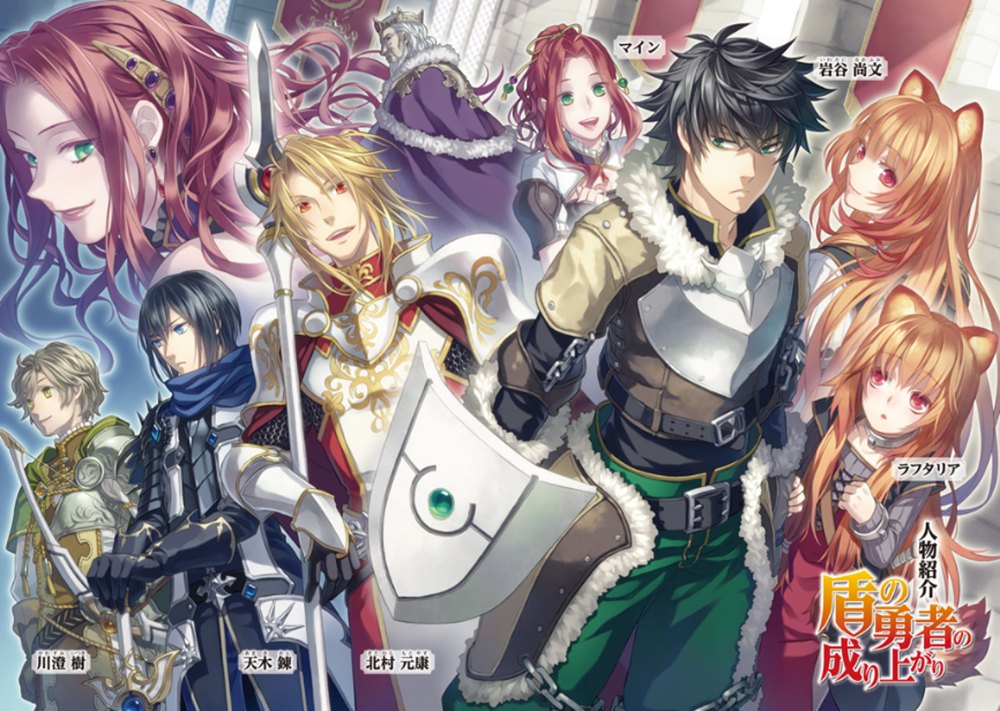 If you like watching action-adventure packed fantasy genre anime then you might wanna check out 'Tate no Yuusha no Nariagari'. 'Tate no Yuusha no Nariagari' will be airing in January next year. There are some talks about it including a harem theme but as long as the story is good I don't mind a bit of silly harem comedy. The protagonist of the anime is Iwatani Naofumi. He has been summoned into a parallel world and has to carry the duty of a hero. Three other similar individuals have been summoned to become a hero. Each of the heroes will receive a legendary weapon upon their arrival. Iwatani receives a shield. He is not as charming or experienced as the others and is looked down upon. He is robbed and no one likes him. Iwatani is angered and he just wants vengeance. Will he be consumed by his rage?
Read More: Best Anime Characters of All Time
8. Revisions (Jan 2019)
There are lots of anime under the science fiction genre. Though there are many of them which I don't find satisfying there are some great anime like 'Ghost in The Shell'. I hope 'Revisions' does the genre some justice. The plot deals with Daisuke who was abducted along with his friends Marimari, Gai, Keisaku, and Ru who got involved in a phenomenon known as the Shibuya Drift. As a result, he goes 300 years in future to the Shibuya centre. There he encounters large mechanical monsters known as Revisions. The group is given a mobile suit known as string puppet and they need to save Shibuya. Lots of action and adventure will take place as the group tries to save the town and return to their own time.
Read More: Best Anime Fight Scenes
7. City Hunter (Feb 2019)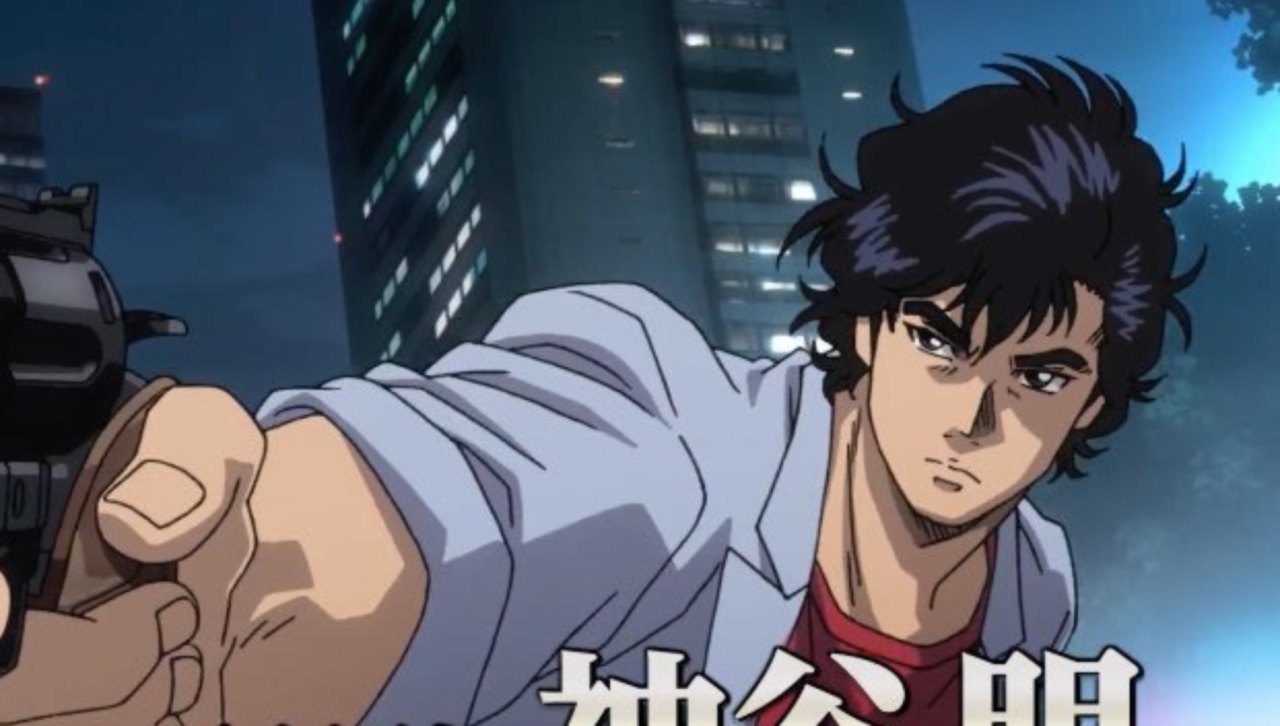 Am I the only one excited for the upcoming 'City Hunter' franchise movie. I liked the anime which came back in the 80s. It was really popular and has spawned many TV shows and live-action movies. Even Jackie Chan played the lead character in the movie which came in the 90s. The new teaser is out and it looks fantastic filled with lots of action, explosions, and of course beautiful badass women. For the uninitiated the plot of the series deals with Ryo who hunts down criminals but is often distracted by pretty women (who wouldn't?). The original voice actors are going to star in the movie.
Read More: Best English Dubbed Anime
6. Ashita Sekai ga Owaru Toshitemo (Jan 2019)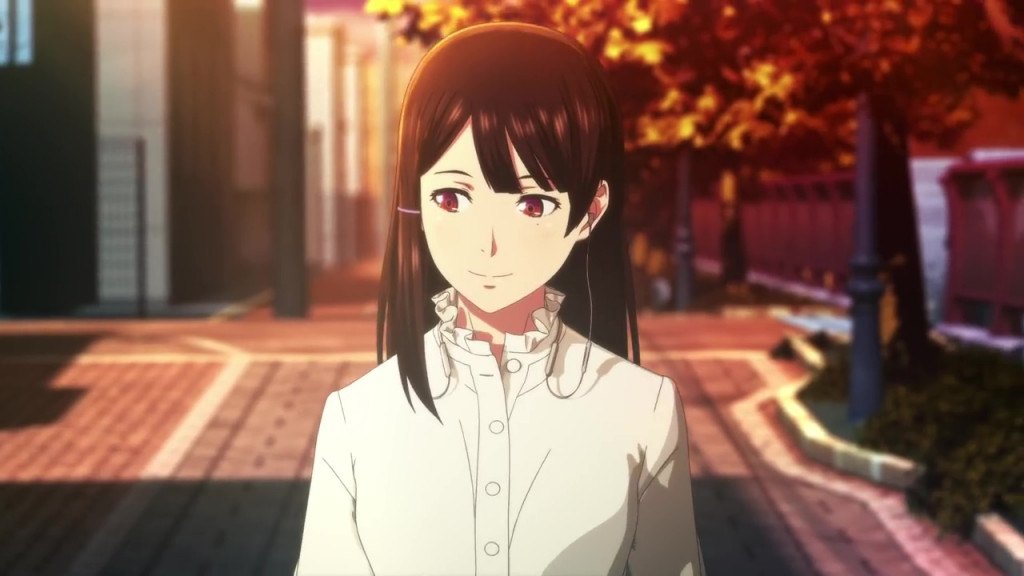 'Ashita Sekai ga Owaru Toshitemo' is a romance/drama genre anime. Anyone who has read my stuff knows I am a sucker for anime movies. I don't have any specific genre when it comes to the movies. As long as the plot is good I have no problem investing two hours in the anime. 'Ashita Sekai ga Owaru Toshitemo' is an anime movie. The protagonist of the movie is Shin. Shin had to bear the tragic loss of his mother at a very young age. Since then he has tried to keep to himself and never opens up. He keeps himself shut off from others. Kotori has been his friend for a long time and has been caring for him. Now, they are in their high school and it seems as though Shin will be finally opening up. But wait! Is that another Shin who has appeared?
Read More: Best Anime on Netflix
5. Made in Abyss Movie 1: Tabidachi no Yoake (2019)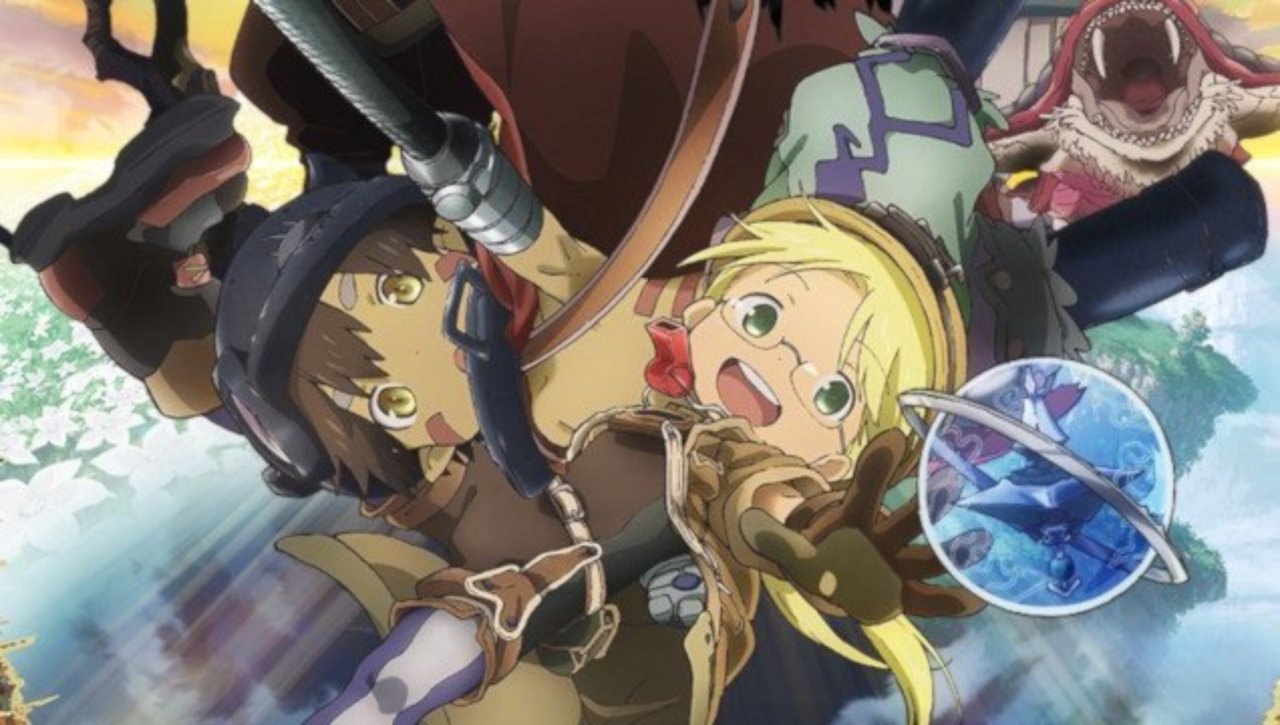 I was really happy when a movie of the sci-fi genre adventure anime 'Made in Abyss' was announced. I enjoyed the anime series. It was fun and I can't wait to see what is in the movie. The plot of 'Made in Abyss' is interesting. There's an abyss which is a deep chasm that seems to stretch into the depths of the Earth. The chasm is filled with mysteries. For long brave men and women, known as divers, have dived into the depth of the unknown. Riko is the daughter of a missing diver. She wants to follow in the footsteps of her mother but being just a rookie she isn't allowed to venture into the depths of the chasm. One day she meets a Robot Boy who has no memory of how he got there. Riko names him Reg. She, certain that the secret to Reg lies in the abyss, decides to go on an adventure into the depths. The movie will be focusing on the adventures of Reg and Riko.
Read More: Best Vampire Anime of All Time
4. Mob Psycho 100 II (Jan 2019)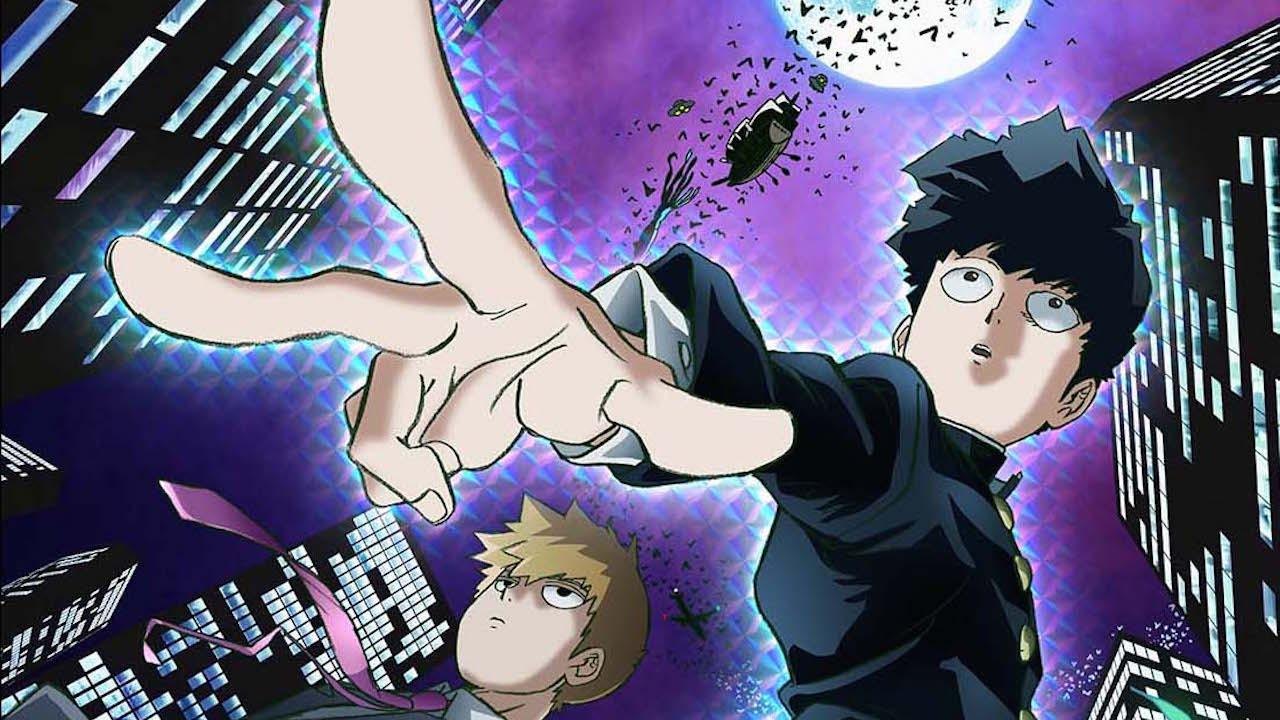 I love One's works. I have watched and rewatched 'One-Punch Man' multiple times. When I got to know of 'Mob Psycho 100', I watched and rewatched it multiple times too. There were a lot of questions that needed to be answered by the end of the first season and I was really happy that the airing of the second season in the coming year was announced. The plot of the anime deals with Kageyama whose psychic powers are God level. Once an emotional explosion takes place within him things go from bad to worse to catastrophic very quickly. Realizing the dangers of his powers he has decided to train under a psychic oblivious to the fact that the psychic is fake.
Read More: Best Magic Anime of All Time
3. One-Punch Man 2 (2019)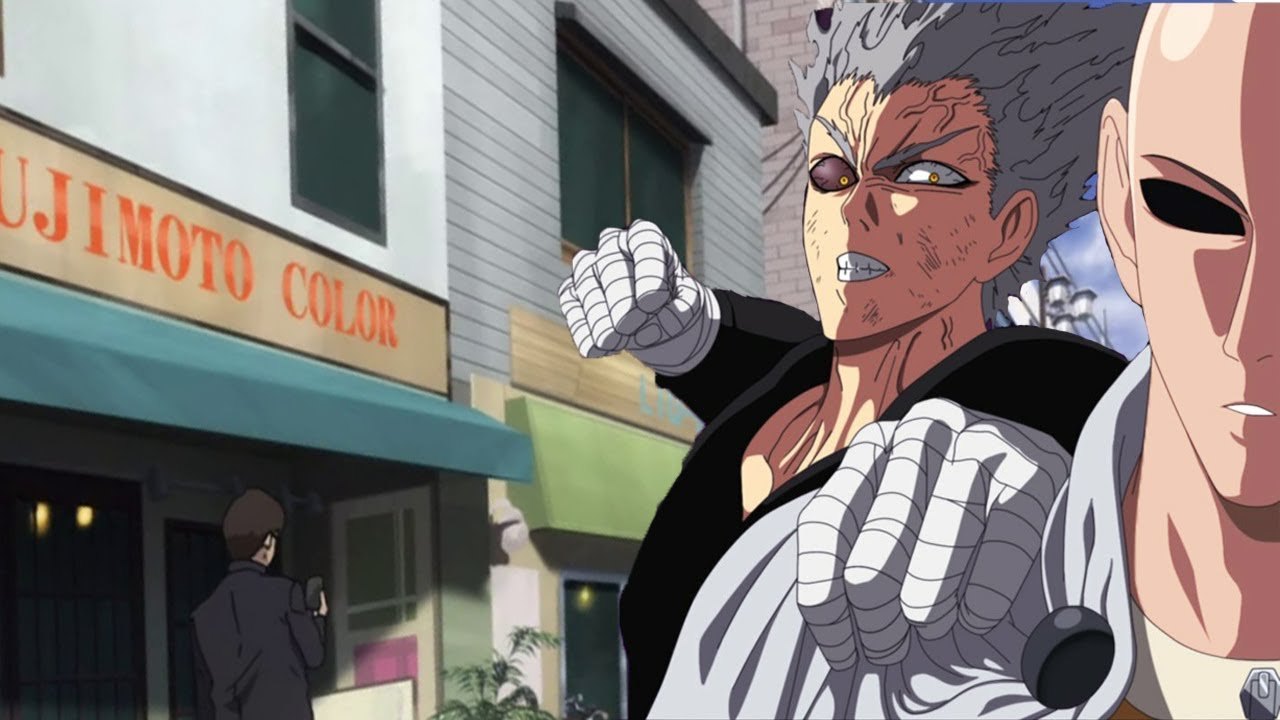 'One-Punch Man' is my favourite superhero genre anime. It has been two years since I first watched the series and I have been waiting for the next instalment since then. There were some problems with the production and season 2 was postponed again and again. But in March this year, Viz Media announced that they have the rights to the franchise and we might see our favourite superhero on the screen again soon. Well, let's keep our fingers crossed.
Read More: Best Action Romance Anime
2. Dororo (New) (2019)
I liked the plot of the anime 'Dororo'. A man makes a deal with 48 demons. If they grant him ultimate power they can have his soon to be born son. The deal was made and after the boy was born the demons came to lay claim. The boy was crippled with each demon taking a piece of his body. His father abandoned him in a river but was found by a doctor who named him Hyakkimaru and gave him prosthetic limbs. Hyakkimaru now searches for the 48 demons and vanquishes each one of them to get back a part of himself. Dororo is a thief who joins Hyakkimaru in his journey.
Read More: Saddest Anime of All Time
1. Ao no Exorcist (2019)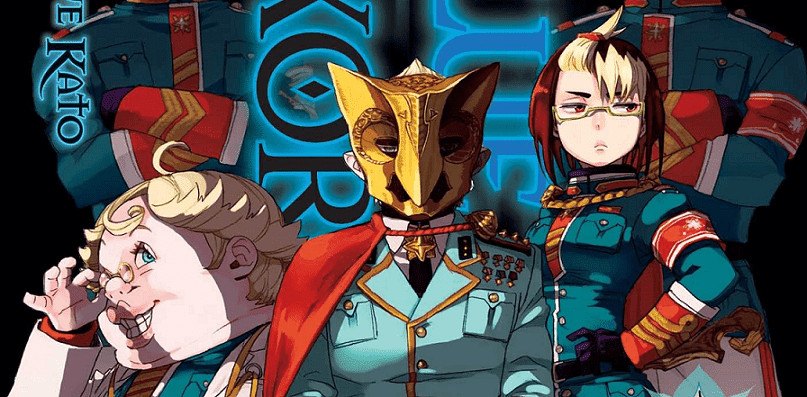 Well, after a long wait There's some hope for the third instalment of the 'Ao no Exorcist' franchise. It has been said that the author of the manga has created surplus content and we might see the spawn of Satan kicking some demon ass. The plot of the season might focus on a group called Illuminati who share a connection with the demons and want to resurrect Satan. Meanwhile, they have been trying to produce zombies. Let's hope to see the new season soon.
Read More: Best Adult Anime of All Time