Surely, each one of you as students would have been in an exam where you thought you'd fail. Hell, there were people counting on you to fail, and when the results are out, you have not only exceeded expectations, but smashed them. Without meandering too much, the smart ones here would have already guessed that I am talking about officially the highest grossing film based on any DC comics character, ever, 'Aquaman'. These are strange times we live in, indeed, wherein DC's flagship properties have failed to amass a lot at the box office with the futures of their solo movies lying in peril, and Aquaman, who was considered way back in the coolness pantheon of superheroes, was given a makeover for the ages and stands as the single most profitable film, not only in the DCEU, but among any of DC's productions, including Christopher Nolan's 'Dark Knight' trilogy.
The success of 'Aquaman' is two-fold and can briefly be spelled as "China" and "Jason Momoa". It's true, releasing the film in China two weeks ahead of the US release and one week ahead in other countries unlocked a treasure box for WB, leading to the film having grossed roughly half of its total collection by then, with $300 Million coming in only from China where the film saw a bumper opening. Then of course, there is Jason Momoa, whose heartthrob status had the YA audience flocking to the theatres, even if they hardly were fans of the character or the comic book house he belongs to. The point being alluded to herewith is that if you didn't see a sequel coming, then you probably haven't been paying attention. Having said that, here we have virtually compiled all we know about the sequel yet. Read on.
Aquaman 2 Plot: What Is It About?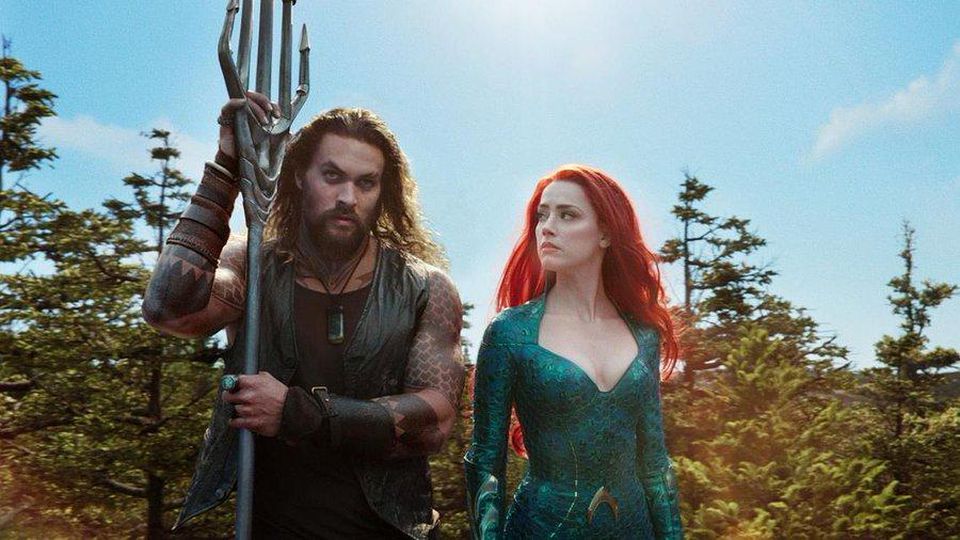 Bit of a heads up first. 'Aquaman' picked up after the events of 'Justice League', serving partly as origin story for the eponymous superhero, tracing his origins and his relationship to Atlantis, and partly dwelling upon Arthur trying to stop his brother Orm from becoming Ocean Master and declaring war upon the surface world in the present day. In order to do that, Arthur had to embrace his Atlantean instincts to search and a retrieve a long lost, legendary trident belonging to King Atlan, the first ruler of Atlantis, and with the ability to control virtually all aquatic life. The film charted out Arthur Curry's journey as a man torn between the land and the sea but trying to do the right thing, and while 'Aquaman' considerably built on that struggle, even involving a backstory between Queen Atlanna and Arthur's biological father, it finally came full circle to showcase his transformation to the king of the deep who would eventually unite the seven kingdoms of Atlantis.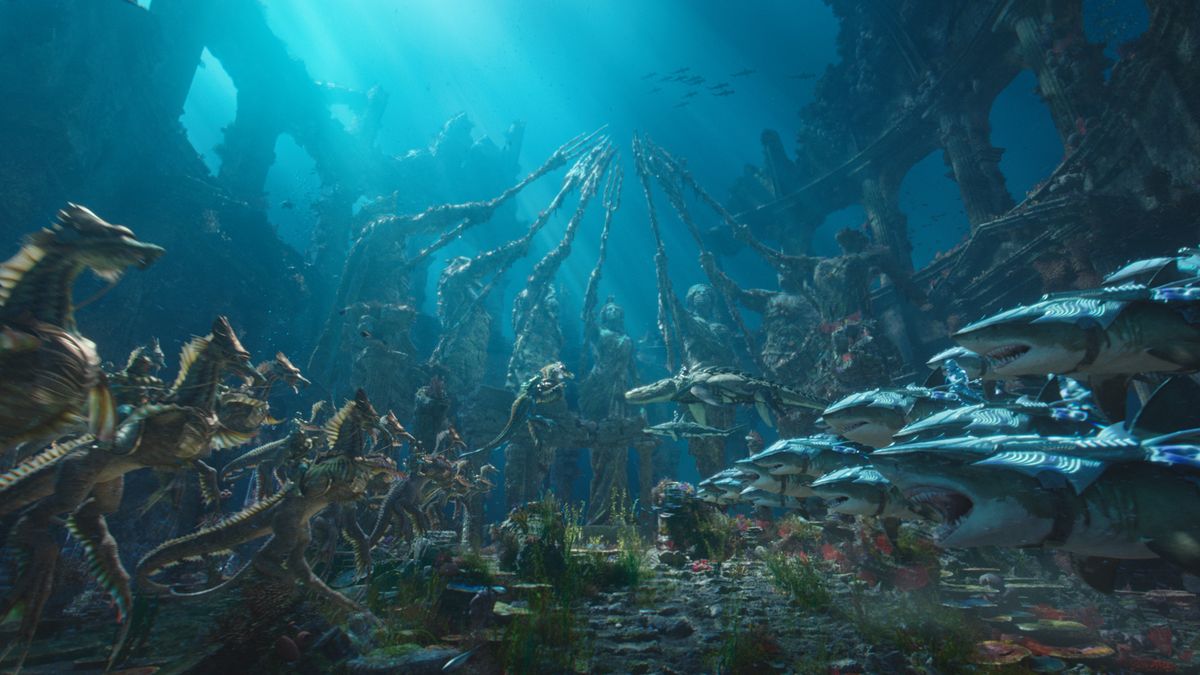 Coming to the sequel, 'Aquaman 2' will mark the completion of a trilogy of proper film appearances for 'Aquaman', in the DCEU and otherwise. While the first two films dealt with an internal struggle, one of finding his place in the world of men and Atlanteans, and establishing himself, the second film will see that hegemony tested. It's just still an intelligible guess, but that has usually been the route for every superhero movie involving a kingdom, ever. Arthur Curry is now the ruler of the seven underwater kingdoms and the king of Atlantis, and the sequel invariably should see him fitting into that role (or not) until the main antagonist of the film shows up.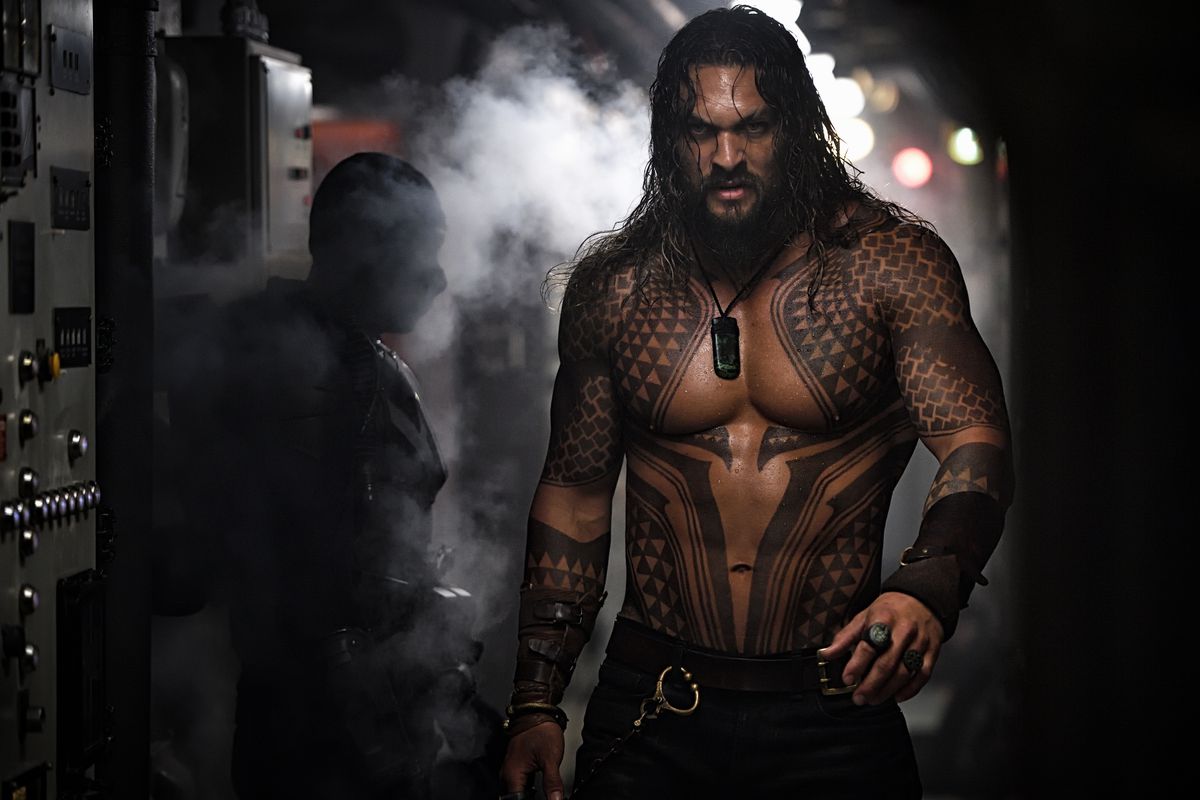 On that thread of thought, one villain that we are sure would be returning would be Yahya Abdul-Mateen II's awesome rendition of Black Manta, Aquaman's longest running arch nemesis. The same can be said to be confirmed owing to the first film's mid credits scene, featuring Randall Park as Dr. Stephen Shin rescuing an injured David Kane aka Black Manta from the sea. The former's obsession with the underwater dwellers of Atlantis is sure to take a dark turn in the sequel after he enlists Black Manta for his help, ensuring him his support in taking down Aquaman, while the latter helps him in exposing the hidden existence of Atlantis. That is most definitely our first cue for who can act as a primary antagonist in the second film. Despite his scene stealing presence in the first one, Black Manta wasn't the primary threat, but a persistent one. Given his current nature of appearances, one wonders whether future films based on the character should keep it up.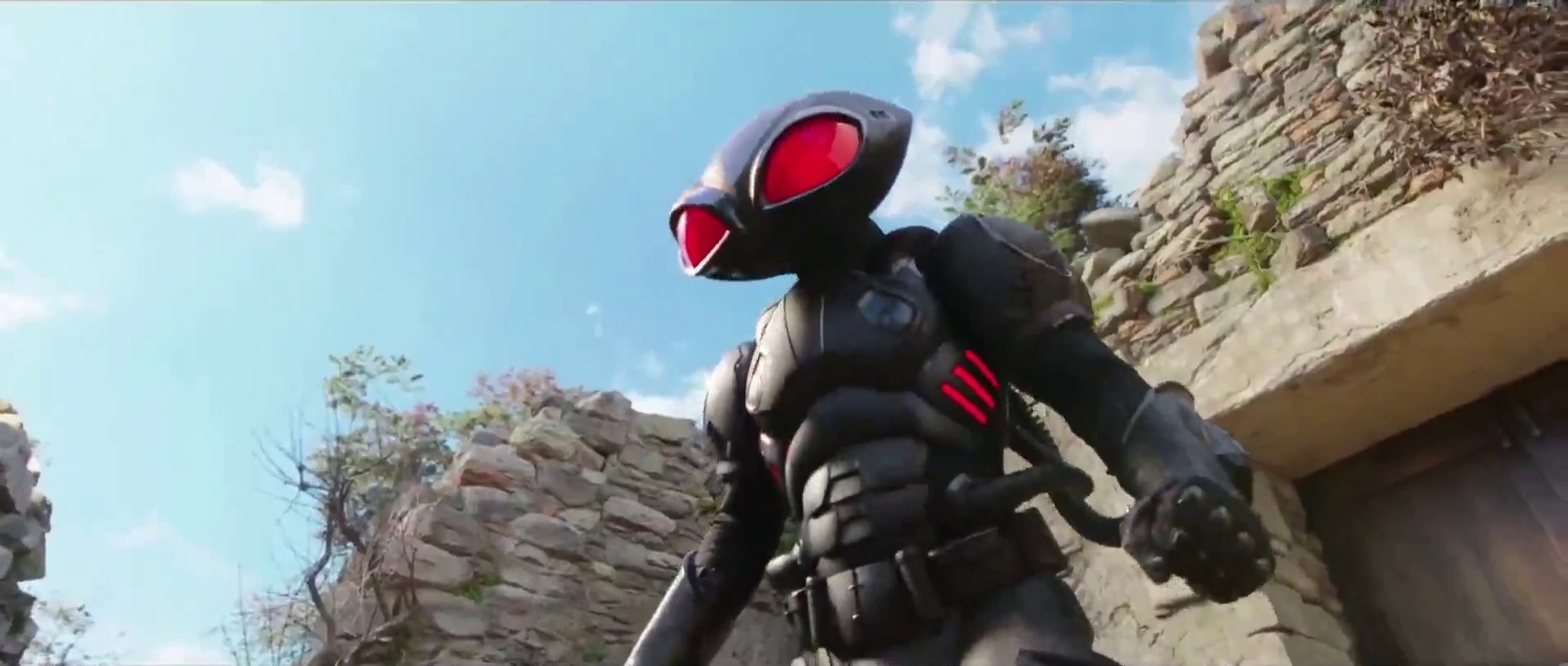 Talking of villains, Orm, the Ocean Master, Arthur's half-brother, was spared his life after losing to him in the all-out CGI battle towards the end of the film for the throne. Needless to say, Orm would be spending some time in the underwater dungeons at Atlantis, and if my estimation is correct, would now be taking over a role similar to Loki's in the 'Thor' trilogy of films. In saying that, I am implying that he would be appearing in future films, but his role as the main baddie is currently done for. Apart from recurring ones, the second film could also choose to focus on a completely new villain stemming from DC's and in particular, Atlantis' legendary history, including Siren, The Dead King, The Thirst, Charybdis, The Fisherman, Kordax, or the ultimate ocean god, Triton. All of the ones I mentioned above should be amazingly interesting to see if somehow translated on to the screen.
Aquaman 2 Cast: Who Is In It?
It would be safe to assume that everyone involved with the first one would either be contractually bound or genuinely stoked to be returning for the sequel to 'Aquaman', given the surprise of a hit the first one was. Pretty much everyone, including Jason Momoa as Aquaman, who is now a bonafide superstar, Amber Heard as Mera, Nicole Kidman as Queen Atlanna, Willem Dafoe as Nuidis Vulko, Patrick Wilson as Ocean Master Orm, Dolph Lundgren as King Nereus, Yahya Abdul-Mateen II as David Kane/Black Manta, and Randall Park as Dr. Stephen Shin in a larger role this time around, should be returning for the sequel, although no official confirmations have been made on any. However, since we haven't been able to put a pin on who the primary antagonist in the film is going to be, expect some new cast to be joining in as well.
Aquaman 2 Crew: Who Is Behind It?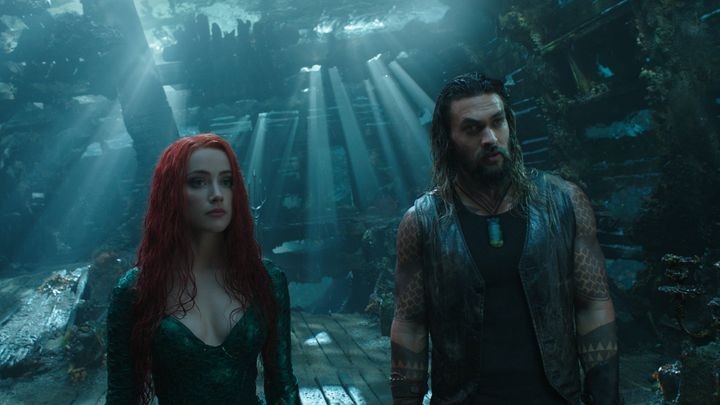 As with the 'Conjuring', 'Saw' and 'Insidious' franchises, 'Aquaman' is the latest one being added to James Wan's long list of successful franchises he headed and ignited with some much needed fuel. However, he hasn't particularly been known to stick around, so there still isn't any confirmation whether he would be returning for the sequel or not. But the folks at WB know this better and have been trying to officially get Wan to return to direct the sequel too. However, in the unfortunate chance that it doesn't work out that way, Wan will definitely be attached as producer and creative consultant to the sequel. Other than that, David Leslie Johnson-McGoldrick, who also worked on the script for the first, has officially been brought on board for the sequel due to be produced by Peter Safran.
Aquaman 2 Release Date: When Will It Premiere?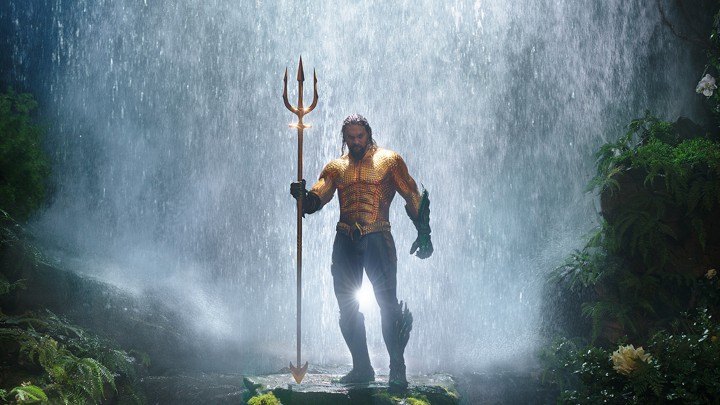 After the long lull that was the period of silence after 'Justice League', the DCEU spent a lot of time readjusting and reshaping its plans that now finally seem to be in motion, and dare I jinx it, also seem to be working for the moment. All of DC's upcoming releases are tightly wound out until 2022, including 2019 starting out with 'Shazam!' and closing out with 'Joker', followed by 'Birds of Prey' and 'Wonder Woman 1984' landing next year, further followed by 'The Batman' and James Gunn's 'Suicide Squad' the year after that. Even if popular sequels aren't allowed to gestate beyond two years for major studios, here it makes a lot of sense, logistically as well, owing to the entire film being virtually CGI. 'Aquaman 2' has thus been pegged for a December 16, 2022 release, four years after the first one released.
Read More in Previews: Birds of Prey | She-Hulk Series