Over the years, Marvel comics has produced characters that have struck a chord with the consciousness of readers and society in general. But rarely has any of them made such a niche of devoted fan following as Blade. The vampire hunter resonates with everything pop culture stands for. It's edgy, exciting and carries the contemporary vibes. That's why Marvel (kind of) kickstarted their first attempt at the cinematic retelling of their stories and characters with none other than Blade.
Back in 1998, Wesley Snipes starred as the titular hero Blade in a campy yet engaging take on the anti-hero. The first film that spawned into a trilogy, was received rather liberally. The last two films didn't have much to boast critically but Snipes as Blade kept the charm going. After the last film's release in 2004, Blade didn't appear on the big screen for the longest of time. Fans were clamoring for a new take on their favorite character but somehow an R- rated Blade didn't give much confidence to studios. Also, MCU's family-friendly image under Disney in contrast to Blade's anti-hero style didn't help either. Yet, after all this, we are here, in 2019, talking about none other than Blade!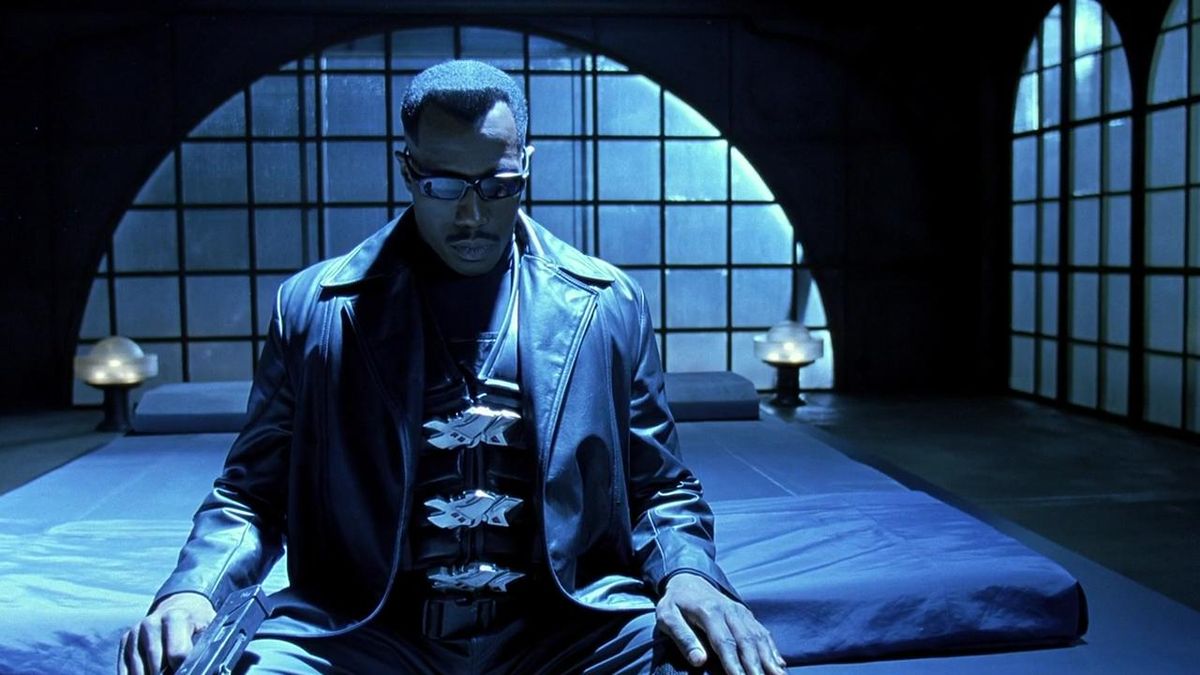 Marvel sitting out last year's San Diego Comic-con turned a lot of heads. But their announcement at this year's comic-con surely sent a lot more people into a frenzy. They probably chose to stay mum last year keeping the greater good in mind, that is the release of Avengers: Endgame. But they didn't disappoint fans for the second year in a row and arrived with full force. At SDCC 2019, Christmas came early for MCU and Marvel fans in general. MCU head Kevin Feige kept on giving us new films and shows for Disney's new streaming platform Disney+ and fans were over the moon. Each new announcement after another was received with a greater hurrah.
Marvel finished their slate with revealing the release date and introducing cast members of the upcoming Black Widow movie and things from House Mouse seemed to come to its end. Fans were happy and content. But as the initial euphoria died down, Feige pulled out the last trick out of his hat. In a classic MCU post-credit scene style, he introduced two-time Oscar winner Mahershala Ali on to the stage and he arrived wearing a hat written *hold your breath* 'Blade' on it. That's it. Even before anyone on stage could say anything, the hall was vibrating from a loud mixture of ecstatic and euphoric noises. They knew what just happened. Out of uncertainty, unexpectedness and out of sheer blue, in came Blade. In the Marvel Cinematic Universe.
Why is Blade so exciting?

Okay, so I'm going to go full nerd on you. But bear with me for a minute because of the simple fact that everything related to Blade is amazing. The character Blade first appeared in Marvel comics back in July 1973. Created by Marv Wolfman and Gene Colan, Blade's first adventure was as a side charterer in The Tomb of Dracula #10. Soon he caught the attention of readers and rose in popularity. After this, his roles in comics only grew bigger.
Blade's name is Eric Brooks and he is a hybrid of human and vampire. His mother was bitten by a vampire named Deacon Frost while she was in labor. Because of this, his mother died during childbirth and interestingly few enzymes containing vampire characteristics flooded into Blade's bloodstream from Frost. Due to this unique incident, Blade retained and developed both the characteristics of humans and vampires and became a daywalker. Daywalkers in vampire world is an extremely rare band of vampires who can survive under the sunlight, making them highly powerful and interesting.
During his childhood Blade grew up at Madame Vanity's with his mother's friends. The gory demise of his mother ignited in him a deep hatred for vampires and he swore to hunt and kill all of them. In his growing years, he trained and learned a lot of new things. He's unusually good with knives and sharp weapons, thus carrying the title of 'Blade'. Eric is a marshall artist, extremely potent in hand to hand combat and is an Olympic level athlete. But this is not where his power ends. Due to his special origin, Blade has gained most of the strengths of the vampires minus the weaknesses. His strength is superhuman-like, he's faster than any athlete, more agile than most professionals and has more stamina than anyone else. Another vampire trait that he has achieved is the accelerated healing factor. Blade can heal from injuries faster than anyone else.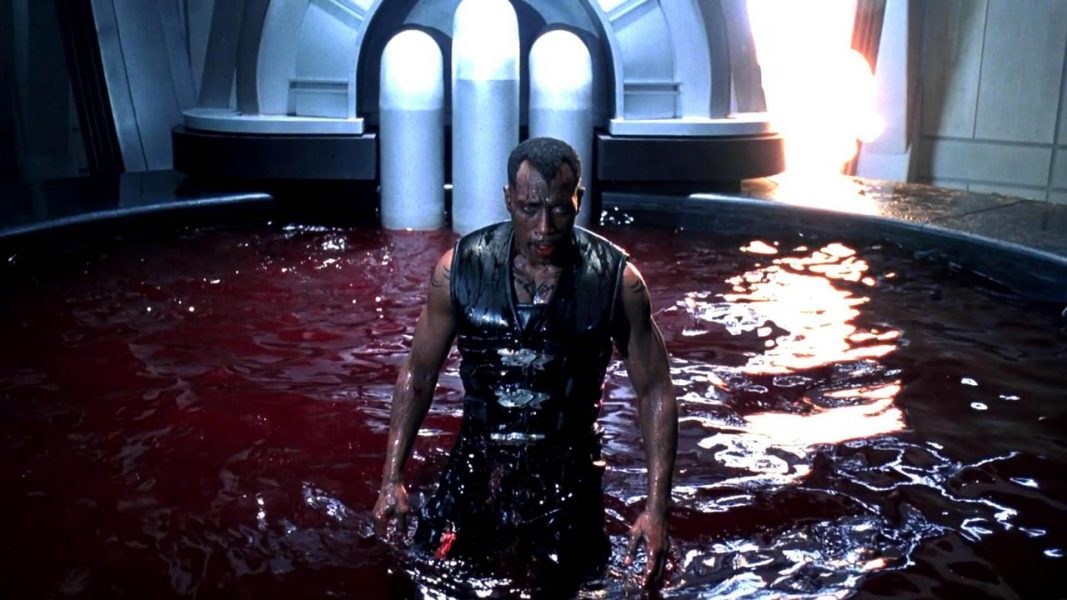 More than the strengths, the absence of vampire weaknesses makes him stand out. Unlike typical vampires, he is not affected by direct sunlight and is immune to silver. He's extremely knowledgeable and has immense self-control. This self-control is critical for Blade as he possesses the main weakness of vampires. The thirst for blood. He staves this off by regularly ingesting a special serum into his bloodstream. However, stretching his tolerance for blood in the absence of the serum for more than a week can bring serious danger.
Blade Cast: Who's in it?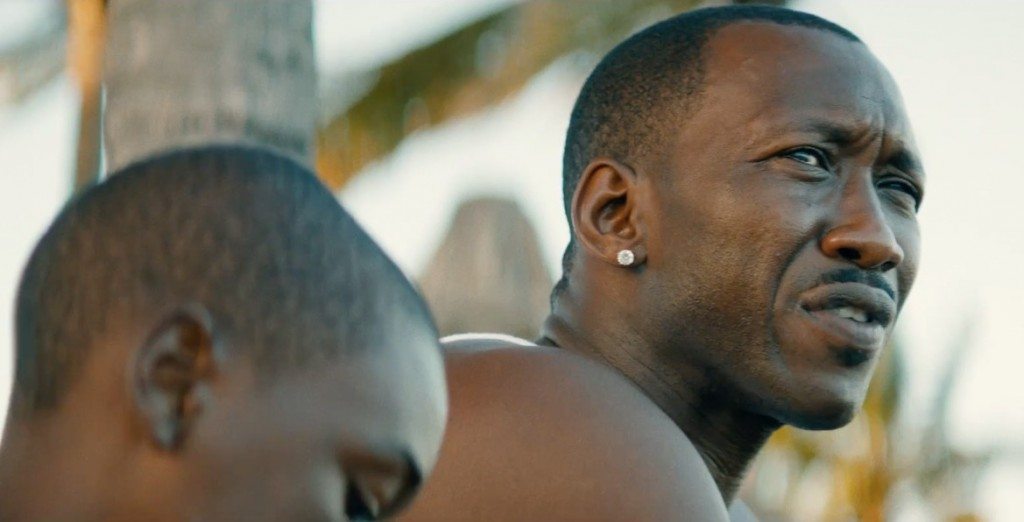 'Blade' has so far only one name attached to it. Mahershala Ali. Coming hot after his second Oscar win for 'Green Book' this year, Ali arrived on stage with thunderous applause. There are many things that can embarrass the original Blade Trilogy but Wesley Snipes' performance is not one of them. Filling his shoes is obviously a big task and to be honest, no one can pull off Blade's swagger in coming years like Ali. He has got both the charm and acting credentials to make MCU Blade memorable. Sadly Marvel didn't divulge many details about the project and since Blade's announcement came out of nowhere, there's not much to derive at the moment. But Ali's interest in working with Marvel has got us really excited. Though he has not directly worked in MCU before fans can recognize his works in 'Spider-Man: Into the Spider-verse' and Netflix series 'Luke Cage'.
Blade Plot: What is it about?
Again, Marvel has kept us entirely in the dark. But we are free to make our wildest guesses. If 11 years of MCU movies under Disney have taught me anything it's that everything is interconnected. All stories lead to a bigger one. Even though Kevin Feige has told us that we should not expect any Avengers-sque team up any time soon, small interrelated narratives can lead to the Blade project. The most prominent possibility is 'Doctor Strange in the Multiverse of Madness' that was announced at SDCC 2019 just before 'Blade'.
Blade shares a history with the Sorcerer Supreme in the comics. Blade helped Doctor Strange in destroying the entire population of vampires and Dracula on Earth. He has spent a considerable amount of time with Spider-Man and S.H.I.E.L.D. He joined the Avengers after accepting a call from Black Panther. But since Doctor Strange 2 is being termed as MCU's first 'scary' movie, the presence of vampires may be hinted through it. 'Blade' can also be a TV series since there's no explicit indication that it indeed is a movie. If it ends up being a TV series at Disney+ (which is very unlikely) writers can tap into the Ronin storyline by relating it from Hawkeye(Jeremy Renner), who's getting a TV series to Eric Brooks. At the end of the day, in such early stage, whatever they do with Blade, can be anybody's guess.
Blade Release Date: When will it premiere?

Kevin Feige only teased us the introduction of Blade in MCU but the plot, cast, and release date are still unknown. It is mainly because Feige himself has conceded that 'Blade' won't be part of MCU's phase 4 – that is the movies and tv series releasing till 2021. So it will be actually part of phase 5, which means Blade will release sometime in 2022 or after. This is crazy indeed. In a nutshell, watching Blade hunting vampires again on-screen is going to be at least a 3-year wait but SDCC gave Marvel the perfect platform to let us fans know that it's definitely going to happen and it's better late than never. Fans are already going gaga over the prospect of Blade joining other MCU heroes to take down foes and at this moment the only solace is the blessings of Wesley Snipes himself who told us to 'chillax'.
Read More in Previews: Loki | Black Panther | WandaVision